One week ago, I bought a beautiful blue 10′ kayak.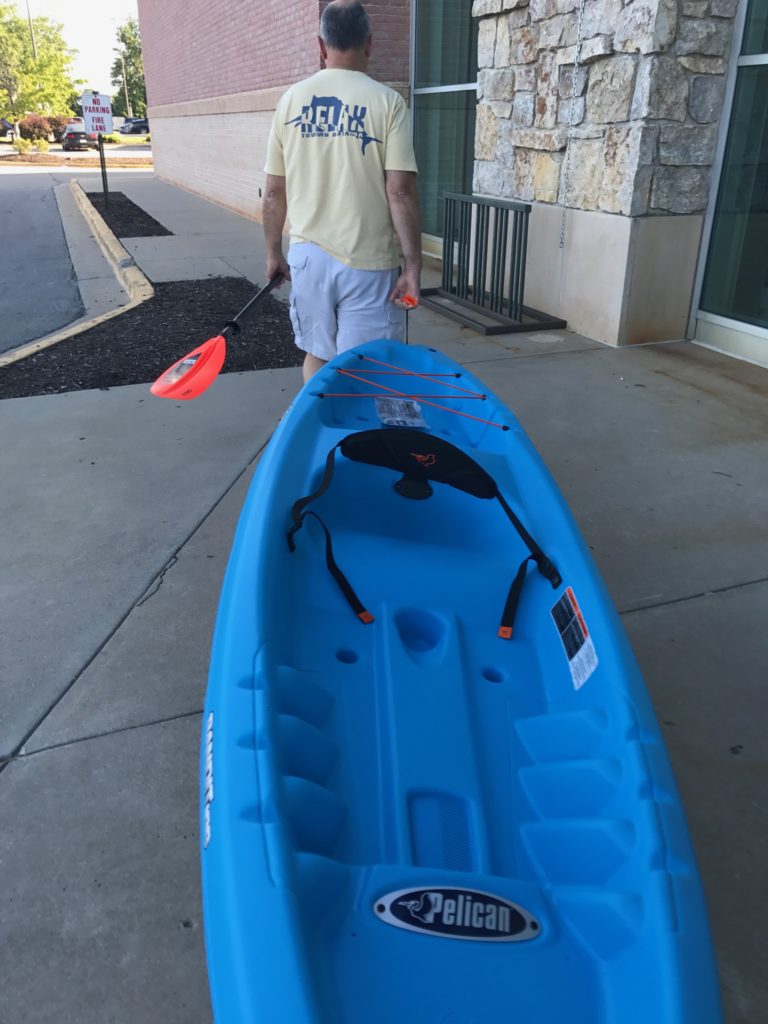 A few days later, a friend and co-worker of mine bought kayaks for her and her husband. She sent me a picture of them loaded up in her van and she was all excited. When I realized that she had them in her van, I knew right away that they must be shorter than mine and I was eager to get all of her info!
I thought that a 10′ kayak was the smallest one that you could buy for an adult. The smaller kayak's that I had seen were youth kayaks and had a weight limit.
After a little searching and a few phone calls with my friend, I decided to return Big Blue for Little Red.
Less expensive and it fits inside the jeep! No need now for tie downs or straps! Yay! Simplicity!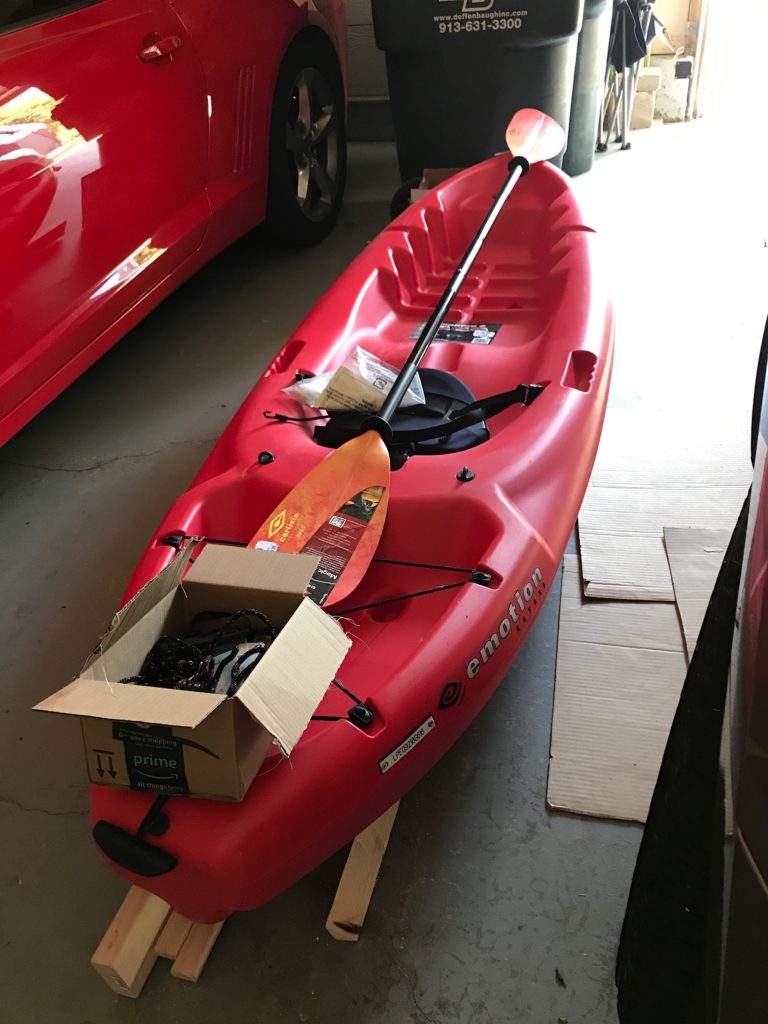 I ordered several things on Amazon and I am still waiting for my life jacket. I didn't realize that it was a law to have life jacket and I suppose it is a good idea, so I continue to wait for that to come.
I may get antsy and see if I can buy a cheap one this week.
But for now, Little Red sits in the garage waiting for our adventures together.
Here are yesterday's eats….
Brunch – 10 SP
This ugly picture of food tasted wonderful!
My mom was over and I was really more focused on my conversation with her than a pretty picture of my food, but it was yummy!
Two Soft Boiled Eggs, Bacon, White Sweet potato and Tomato Slice.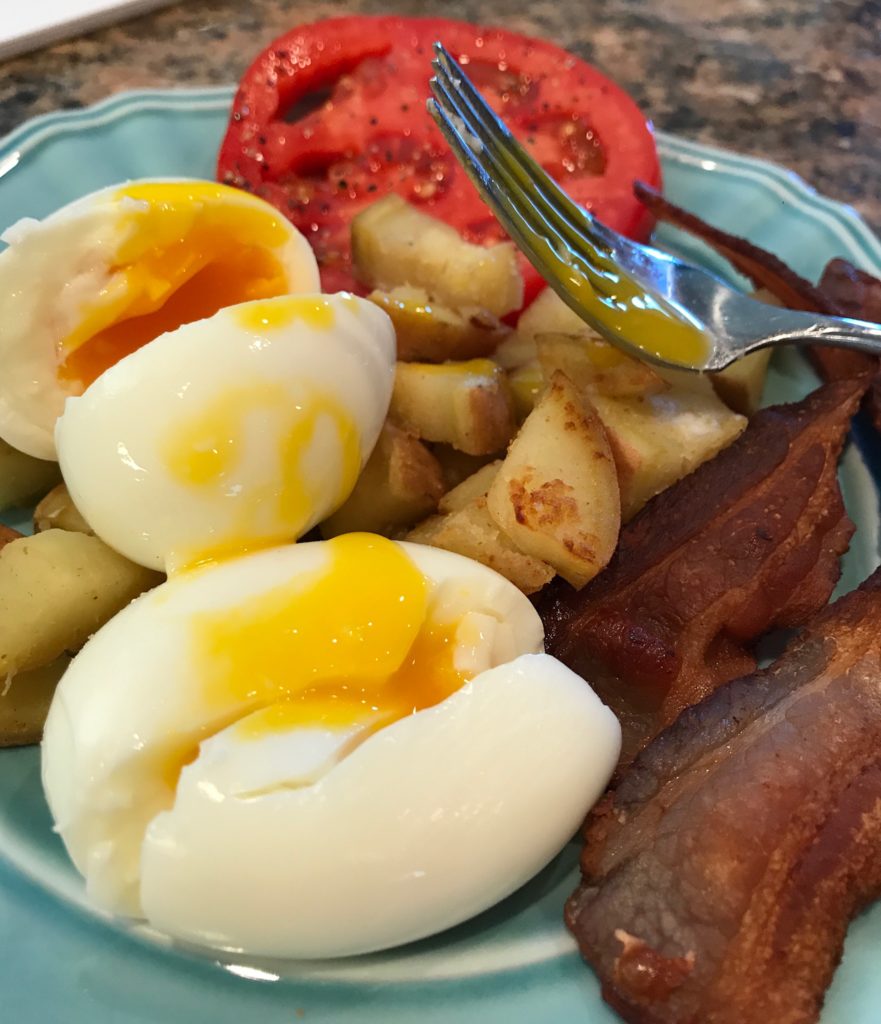 Dinner – 15 SP
Date night!
We started with Wine and Bread. I just had that one little sliver.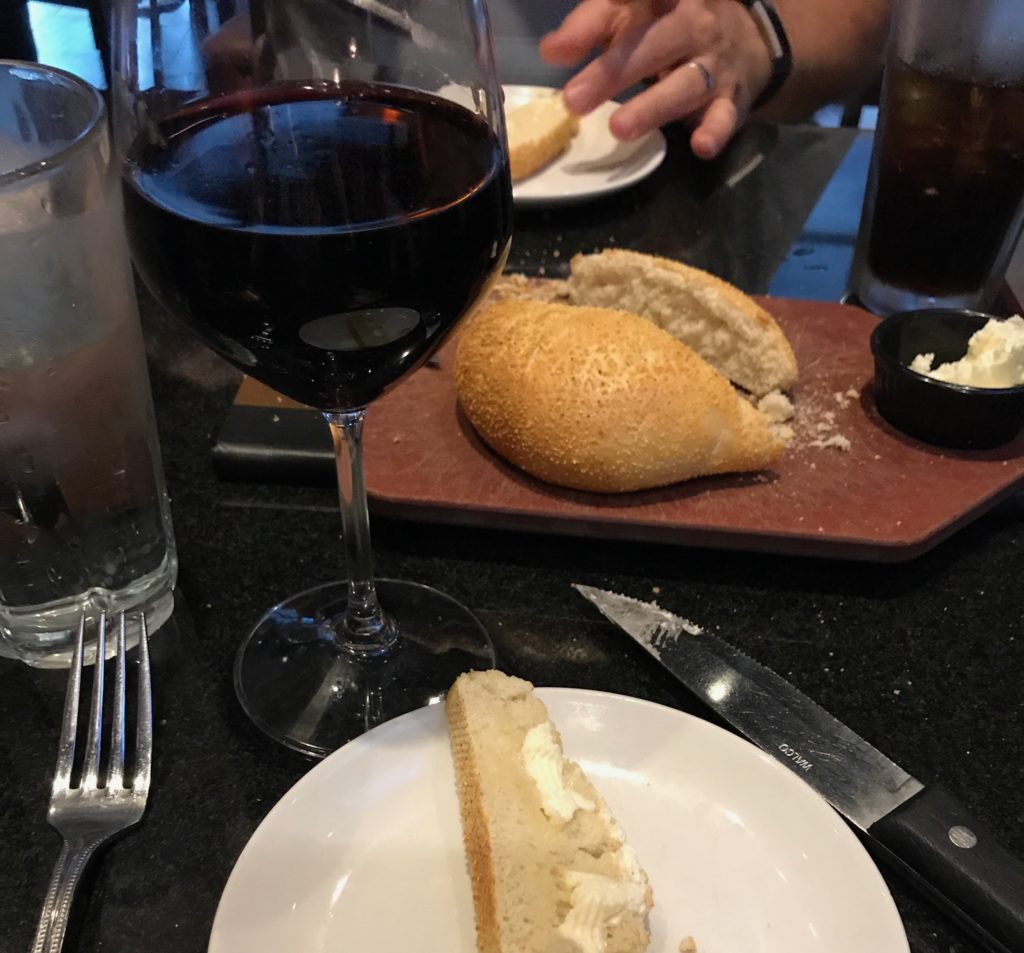 I ordered the Pineapple Chicken.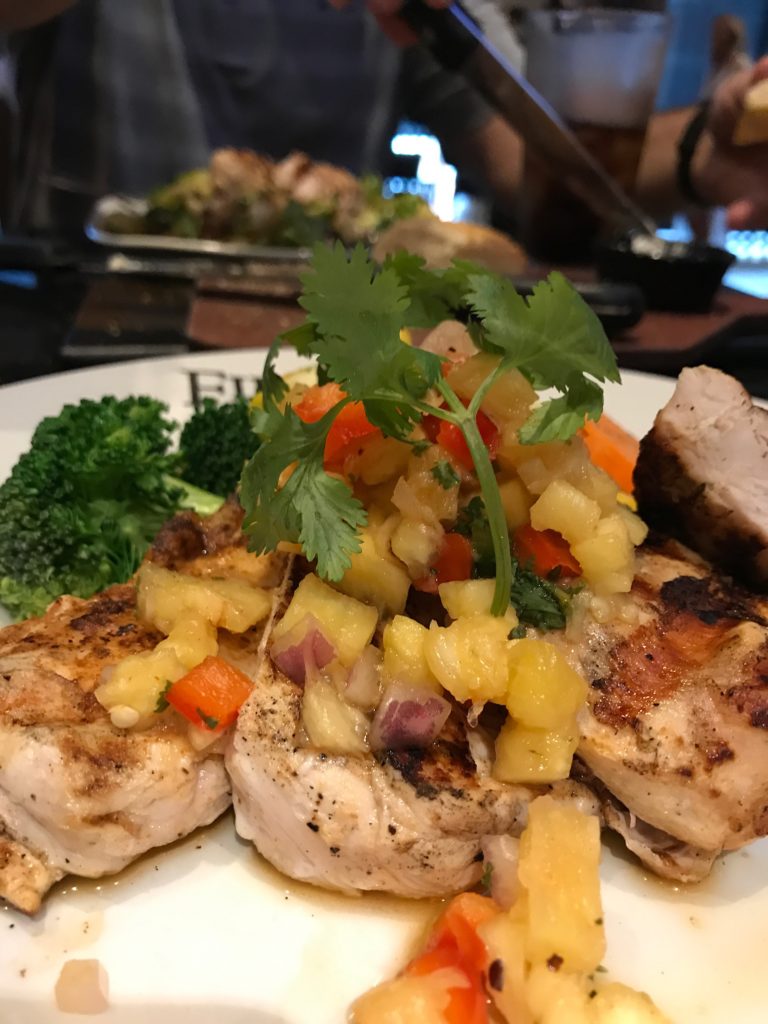 When I ordered my meal, I asked how the veggies that came with it were prepared. The waiter described the butter sauce and he was practically drooling when he talked about how good it was, then I crushed his food dreams and asked for them to be steamed. His face went blank, I laughed and apologized.
My veggies were super dry and blah. Jokes on me! Should have just had that butter and only eaten half??
The Chicken was great and so was my wine!

2017 Goals
Make time each week to Meal Plan
Drink 100 ounces of water each day
Exercise 5 days a week
Eat three meals and one snack daily
FOUR 100 Mile Walking Challenges this year! (This goal has changed a little now that I have this fabulous Fitbit.)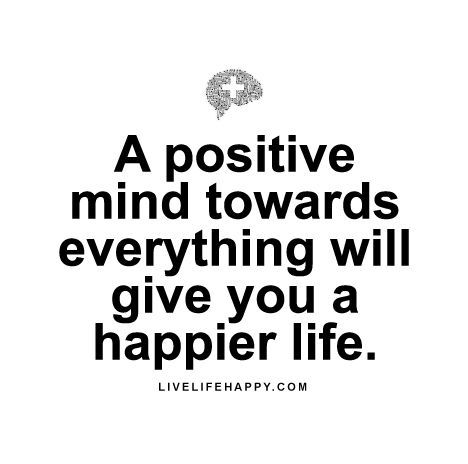 "love the life you live, live the life you love"