On Sunday, Mike and I decided to have a date day afternoon and a family night at home.
We went out to lunch at guess where? Twisted Fresh. Now I need to order everything on the menu and see what my favorite is. I'm hoping Mike will be as eager to do this as I am, then I can just steal some bites from him!
His Beef and Bean Taco was delicious! I went with a Quinoa bowl. After lunch, to the movies. We went to see Baby Driver. High energy!!! I'm usually in the mood for a lovey dovey kind of movie or a comedy, but we went with action packed. It was exhausting!
After the show, Kate and her family came over. They even brought dinner!
Little Mister Sawyer is getting so cute and really starting to make some expressions.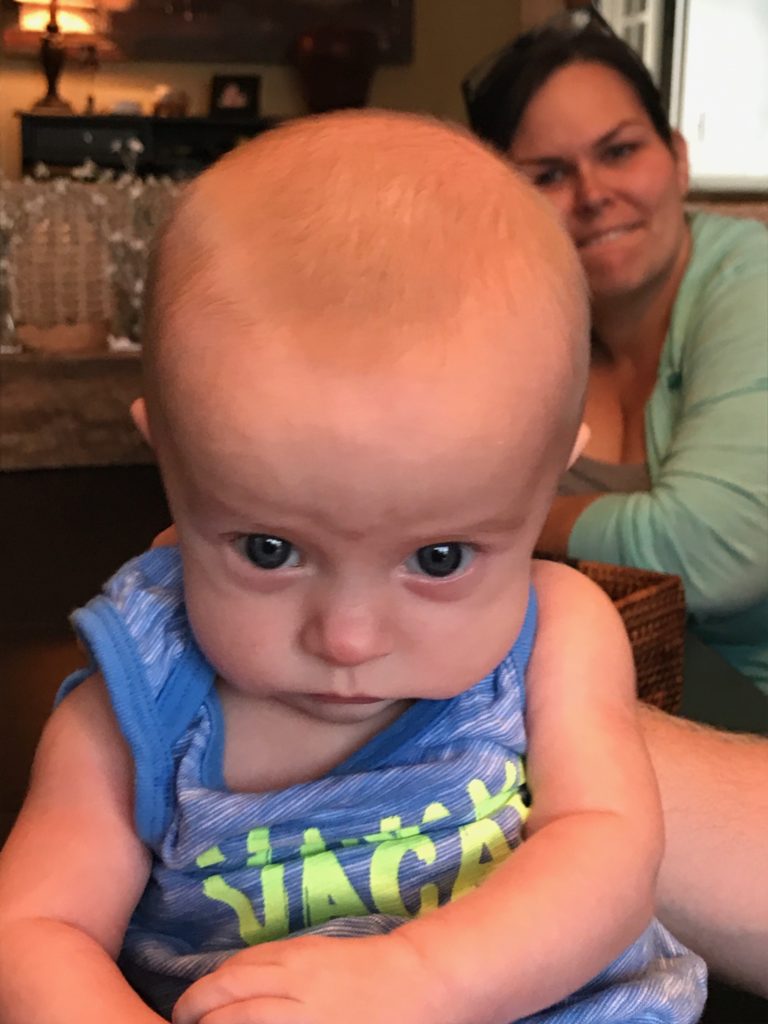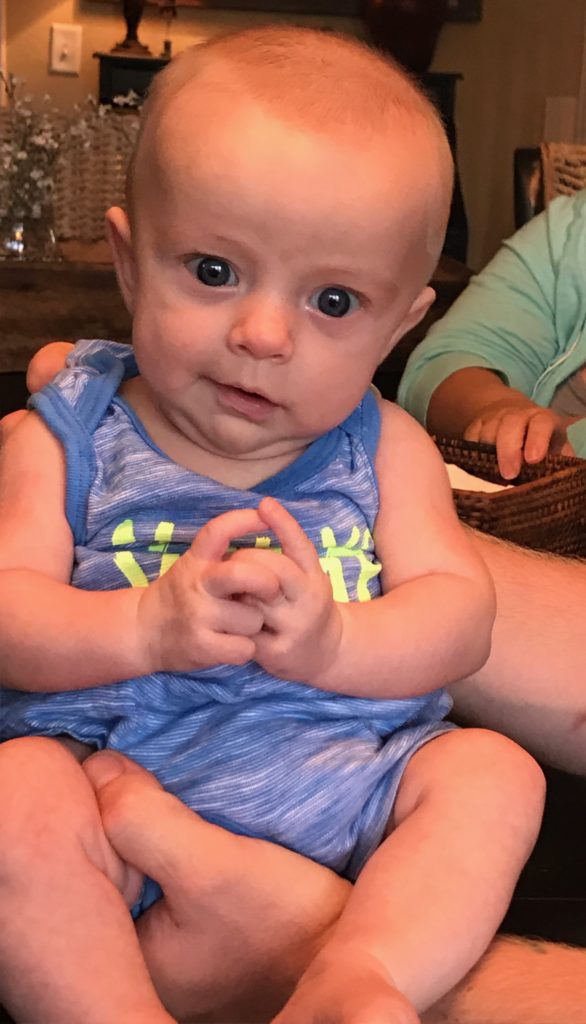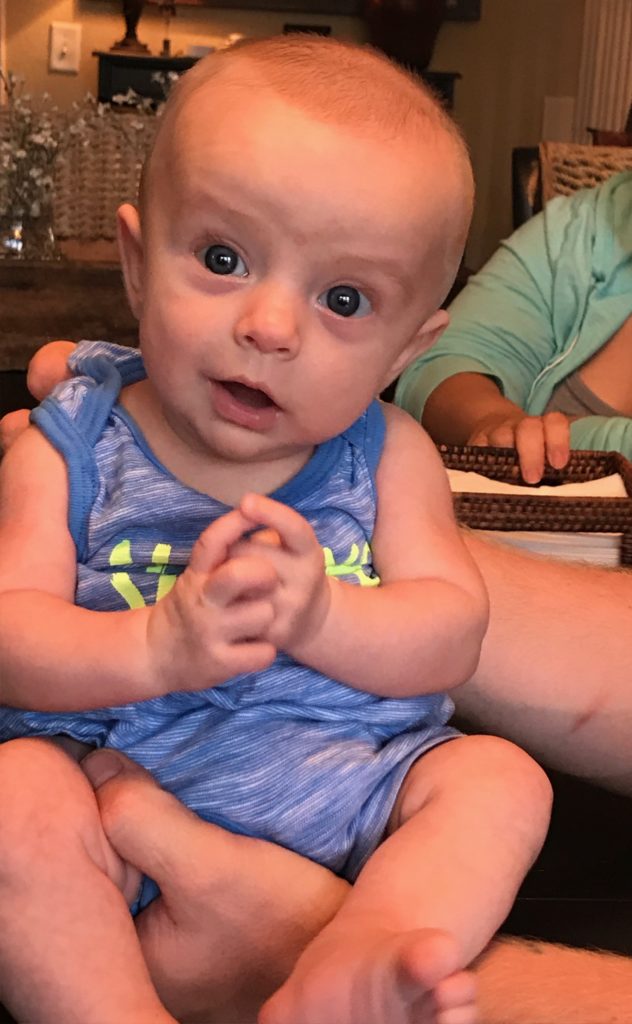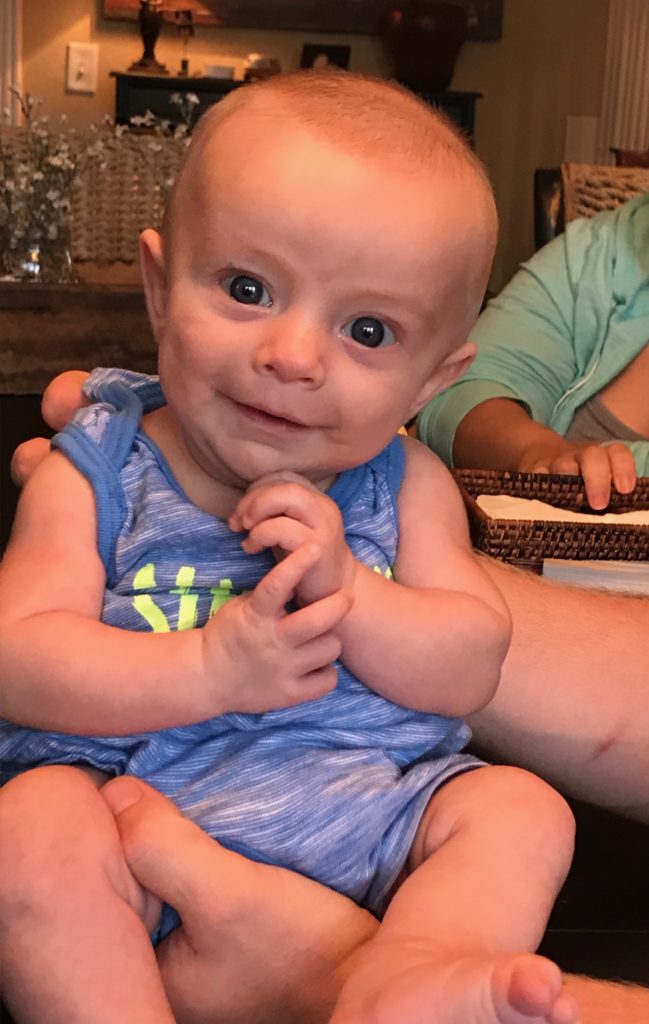 Is he not the cutest???
I didn't figure points on lunch or dinner. I'm in a weird place right now with looking up points and being lazy about that. I think for the most part I am making healthy decisions and just not worrying about it right now.
Breakfast – 7 SP
Big Ass Waffle with one slice Bacon crumbled, Peaches, Blueberries and 1 T. Pure Maple Syrup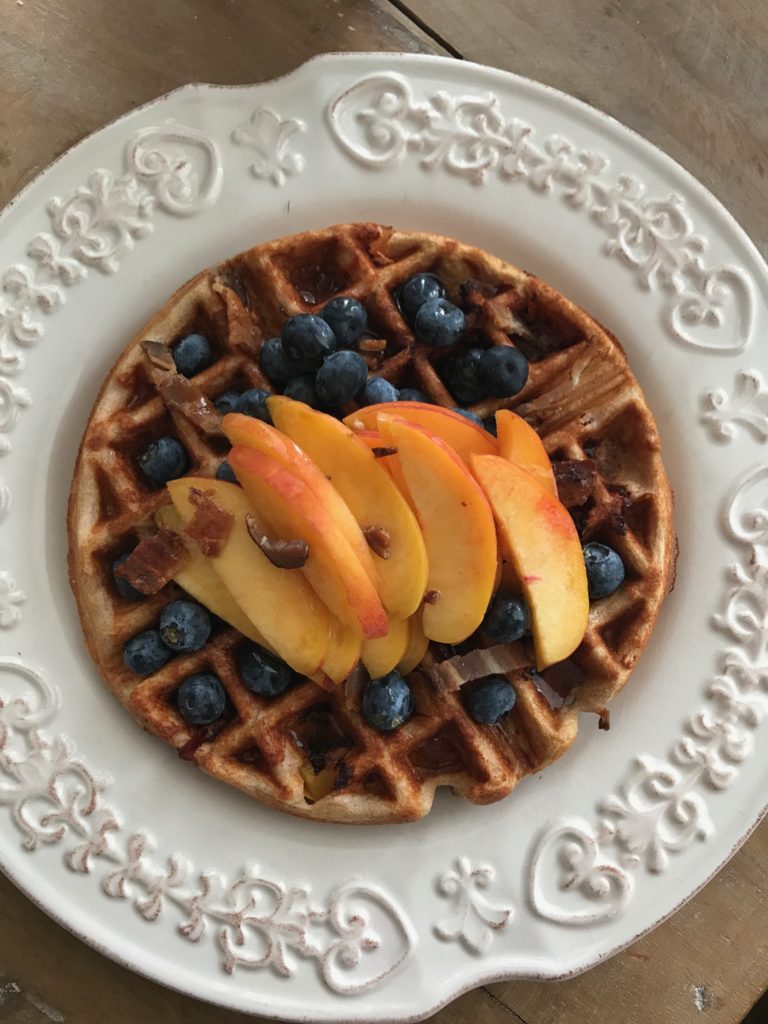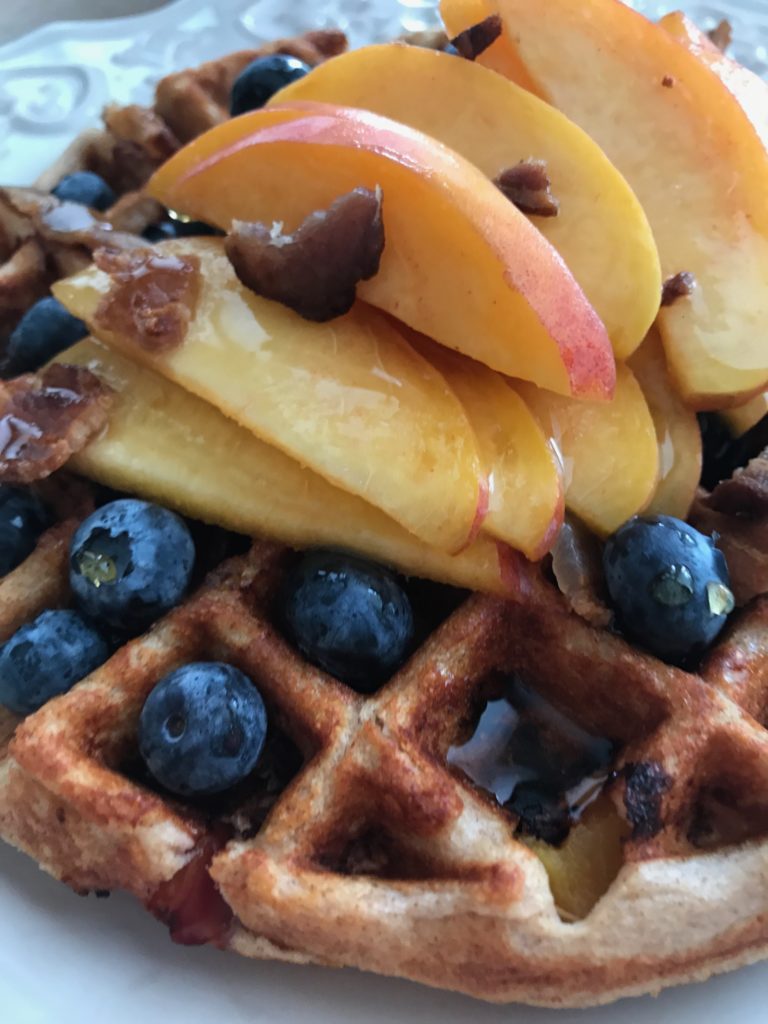 Lunch – ?
I promised myself that I would try something beside the Mahi-Mahi Taco's, so I did.
Chicken Avocado Cashew Quinoa bowl with Sirachi Honey Aioli.
Not too bad, but I just like to eat things in tortilla's better!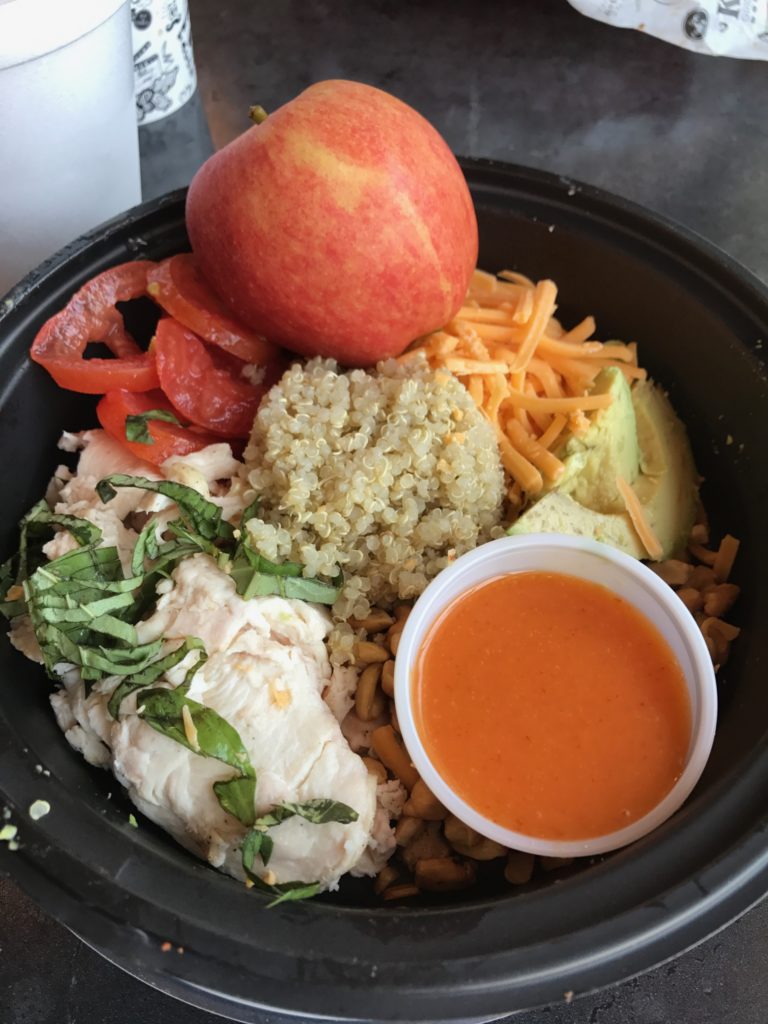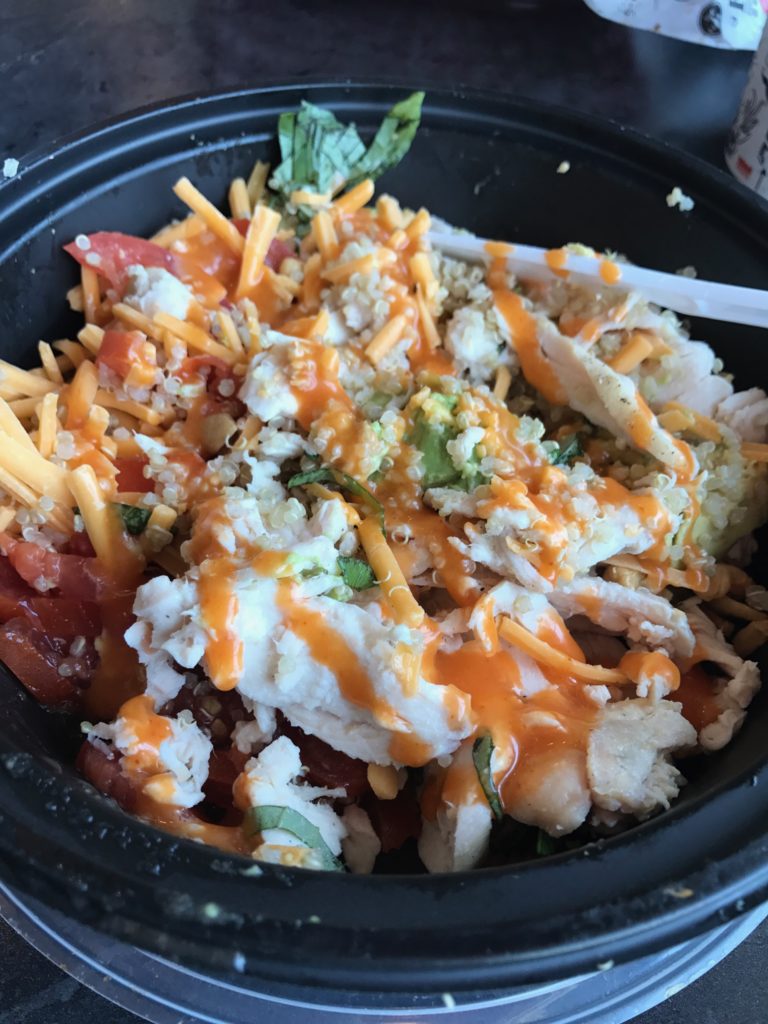 Dinner – ??
I made a little appetizer buffet.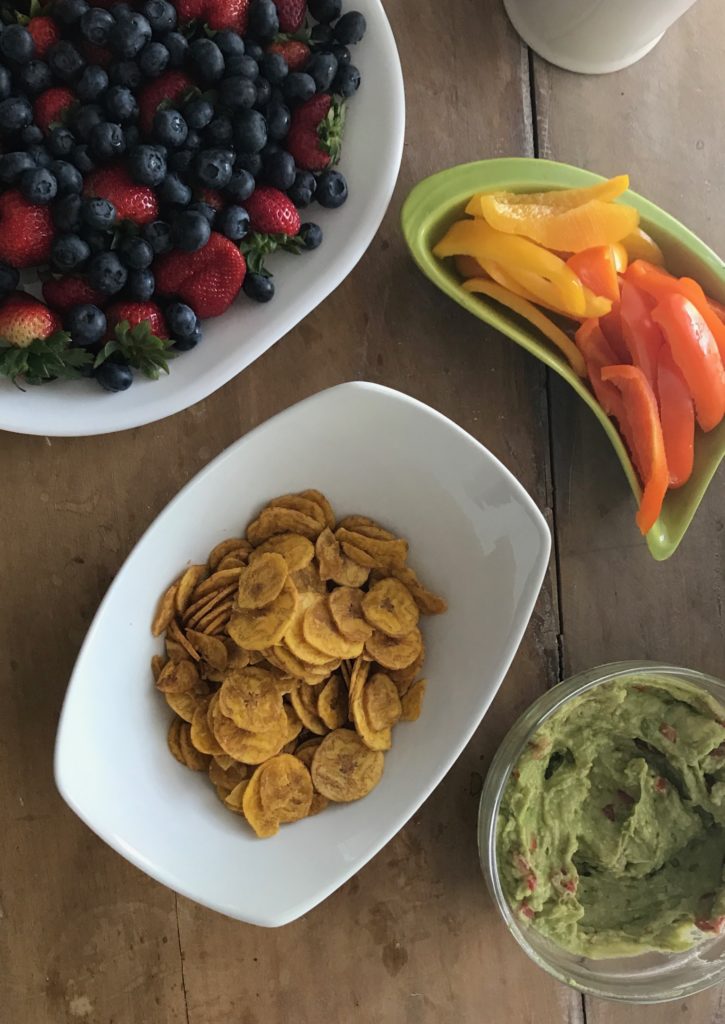 Smoked Pork, Potato Salad, BBQ Beans, Plantains, Guac and Bell Peppers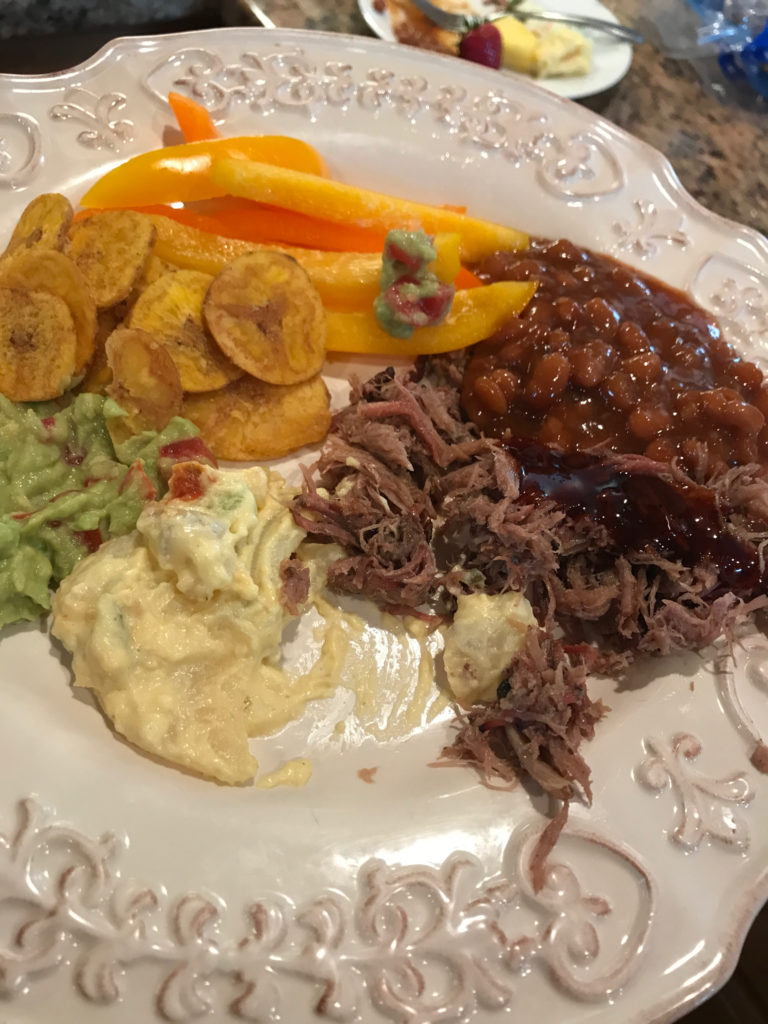 Daily SmartPoints Total = ??
2017 Goals
Make time each week to Meal Plan
Drink 100 ounces of water each day
Exercise 5 days a week
Eat three meals and one snack daily
FOUR 100 Mile Walking Challenges this year! (This goal has changed a little now that I have this fabulous Fitbit.)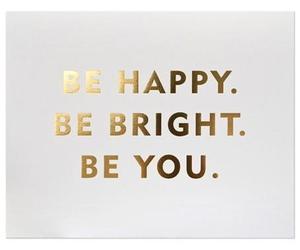 "love the life you live, live the life you love"