Flood and Family
Thank you for all of your sweet comments and text and emails. We are all taking one day at a time and remembering that this too shall pass.
If you missed the last two post, well, they were full of stories that leave you saying phrases such as…."This sucks", "Holy shit" and "We'll figure it out".
Over the weekend, family stepped in to help Kate and Shelby clean up from the water damage in their house and now what is not in this dumpster is in storage.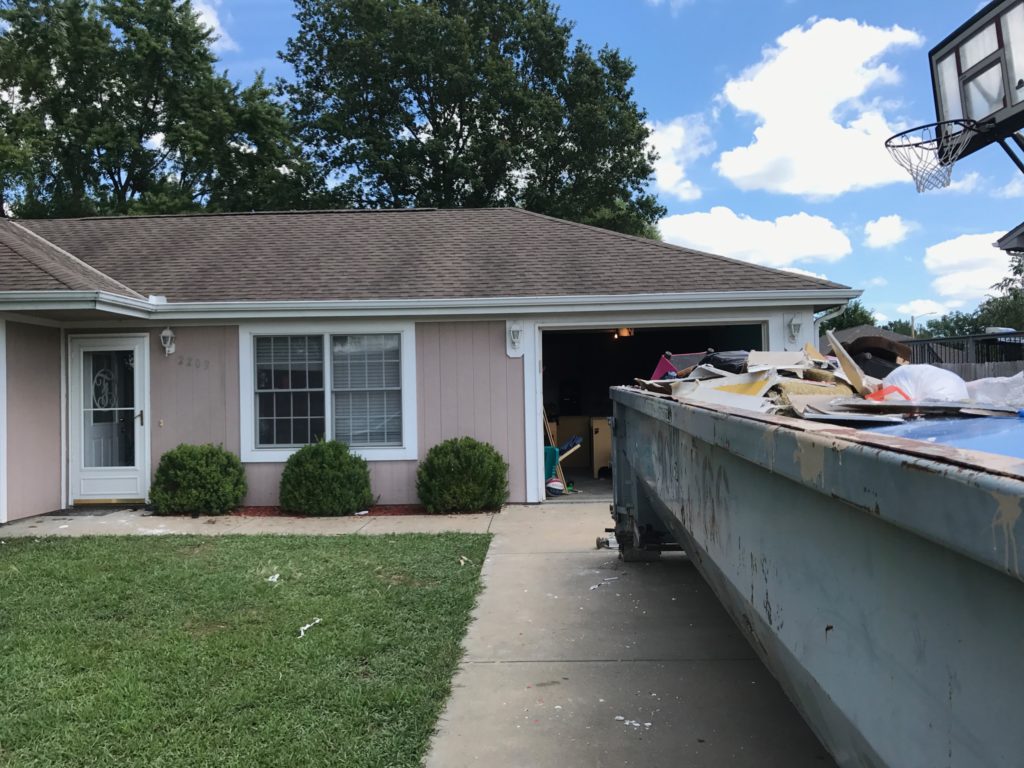 The boys got busy and were able to cut out drywall in the whole house.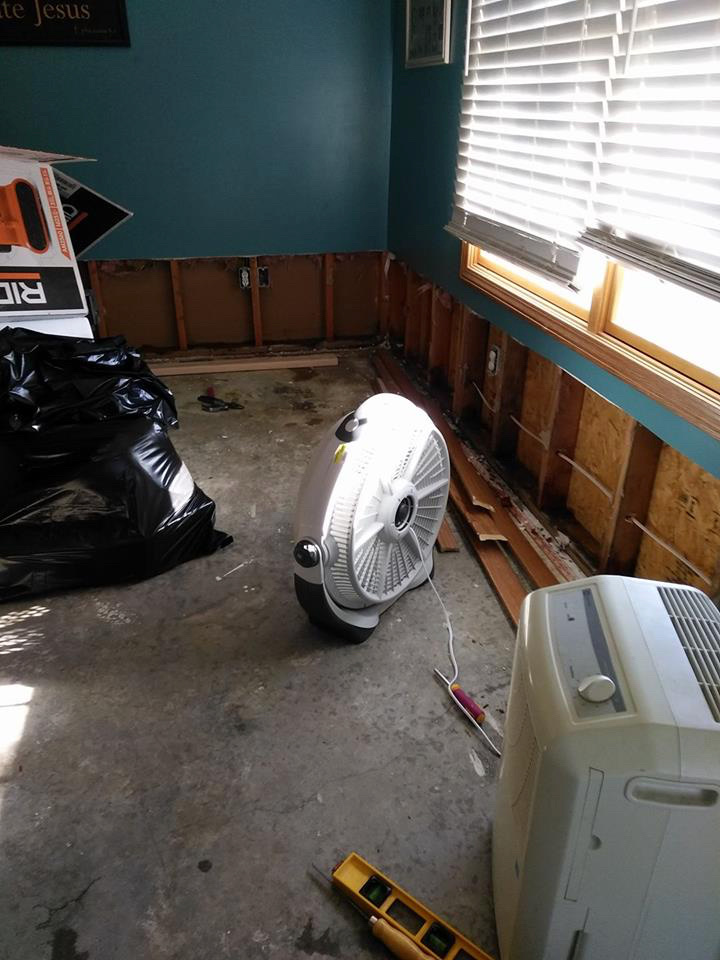 The house is pretty empty waiting for the fans and dehumidifier to do their thing.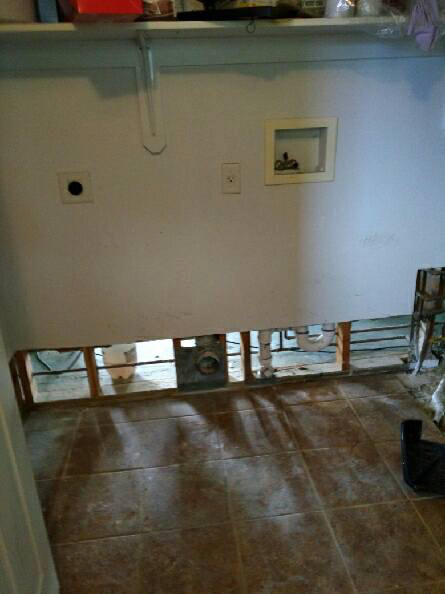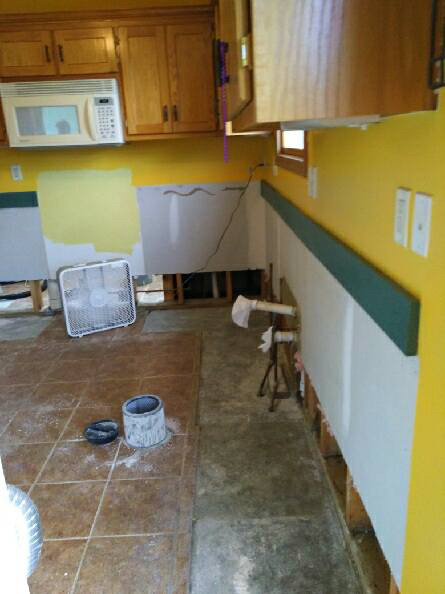 The toilet and sinks sit in the garage and the major appliances are in the middle of the kitchen.
Now we wait for things to dry out, pick out carpet and plan to paint!
Kate and Shelby and the four kids will stay here until we can all get the house back together. I know that Kate worries about me being stressed over the house not being in the OCD order that I like it in, but I swear nothing is bothering me and more than anything I am really enjoying having bonding time with all of them. Having the house full of family is feeling really good.
Food
I really was worried that I would lose all control and go back to old habits with kid friendly (Julie craving) food around, but I'm not doing too shabby! Everybody actually eats pretty healthy and the only foods that I have struggled with are foods that I bought for the kids!
Saturday morning the house was extra full with Tess here too and everyone was on their own since I was working. Rumor has it Mike provided Breakfast Burritos from McDonalds.
Saturday afternoon I grocery shopped and tried to come up with a food plan for the week that would satisfy all.
Sunday morning I made the Big Ass Waffle for the fam and enough bacon for the whole block!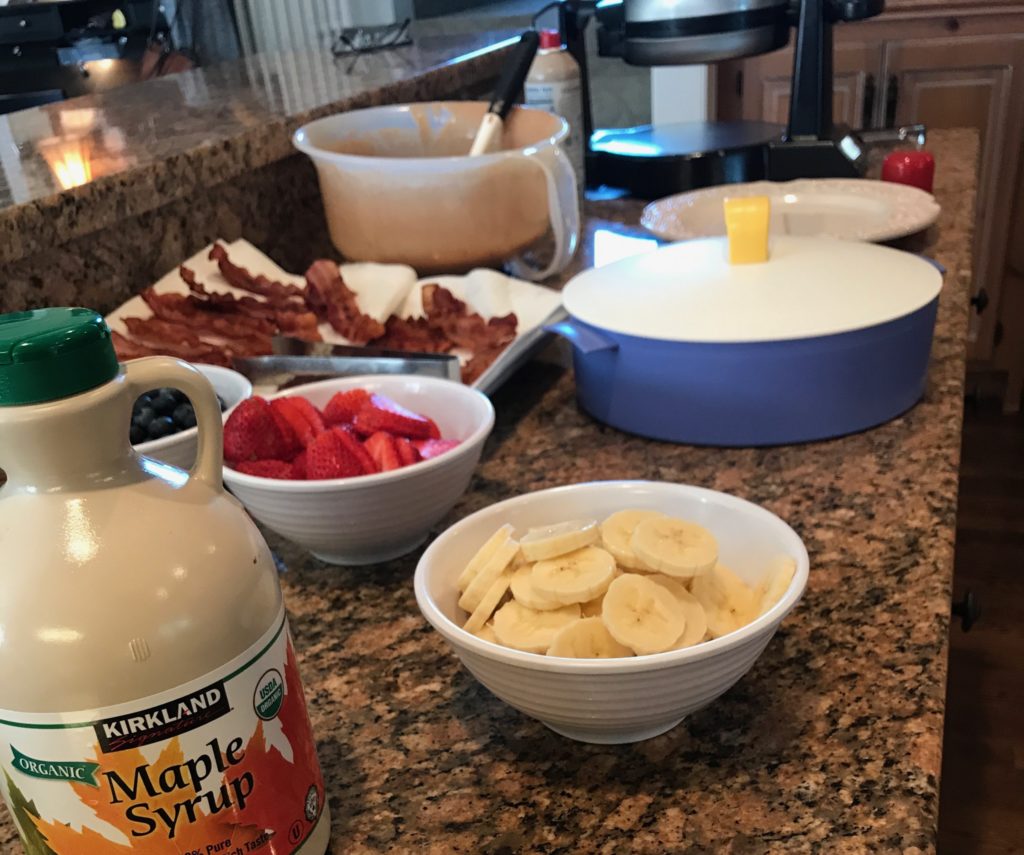 When you have a baby in the house, all of your clothes have spit up on them, and you don't even know it, or care.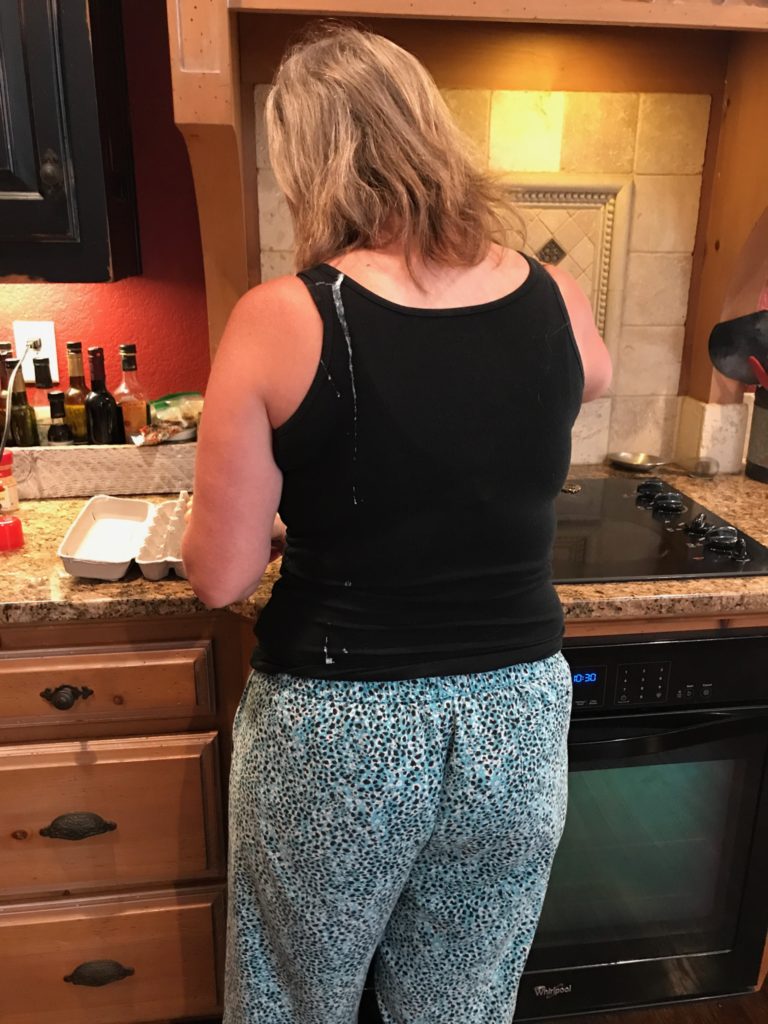 The waffles were delicious and spit up free!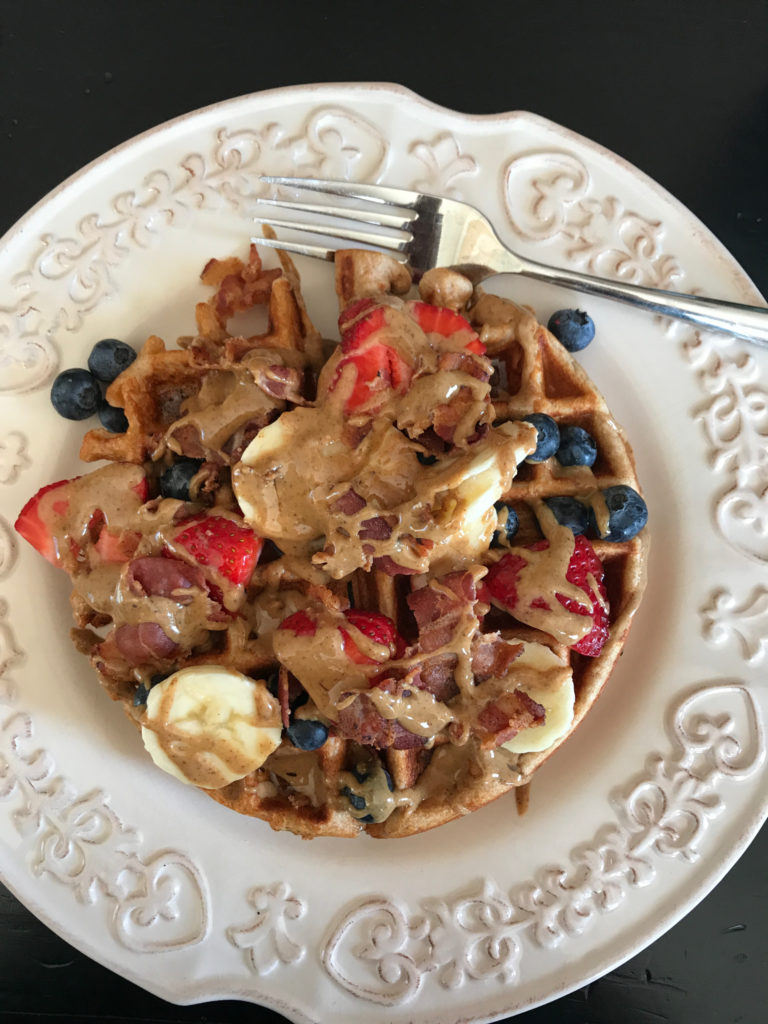 After a full day on Sunday, we came home to a pot roast in the crockpot. I hadn't thought about the fact that two pot roast and extra veggies might need to cook on high. Oops.
We had scrambled eggs, the leftover bacon from breakfast and toast for dinner Sunday night. It's all good.
I don't get home until after 7:00 on Mondays, so it was nice to know that pot roast would be ready for everyone else to eat whenever they were ready!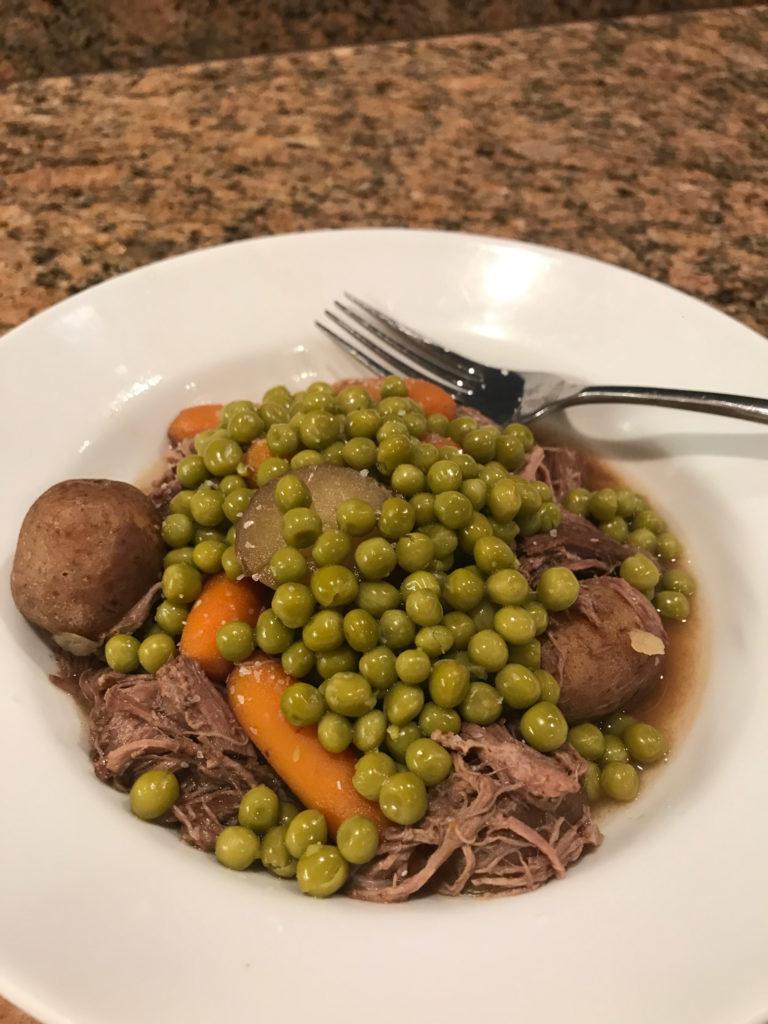 Tuesday I made Spaghetti and Roasted Green Beans.
I cooked pasta for the kids and made Zucchini noodles for whoever might be interested.
I opted for a big bowl of Spaghetti over my Roasted Green Beans. I love this combo!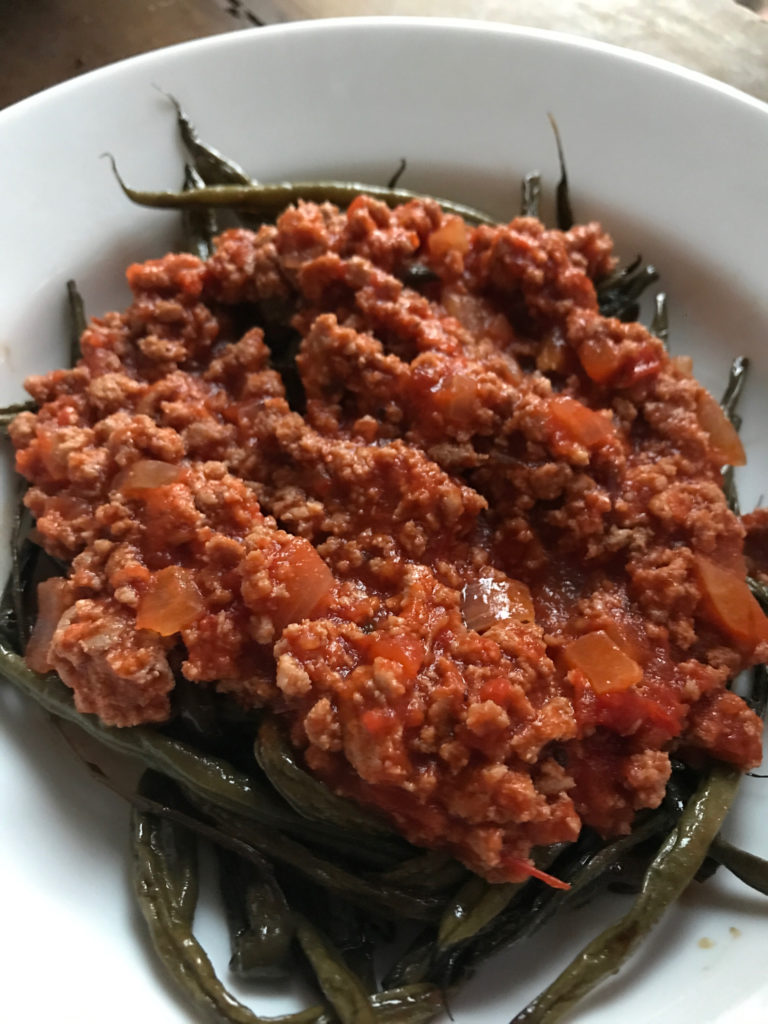 So far the food plan has been a success and as far as I know, no one has gone to bed hungry.
I did buy some things that I don't typically buy, and after dipping my hand into the Life Cinnamon Cereal one too many times, I said "enough!", and it hasn't bothered me since.
So, a lot is going on here lately and scheduling things that I would typically schedule doesn't always go as planned and having a houseful of family has made it easier for me to make excuses to not do some of the things that I had been doing, like walking and getting in my steps.
I did not get my steps in yesterday for the StepBet, which means I am officially out of this StepBet and I forfeit my $40 bucks. I'm a little disappointed in myself but also trying to remind myself that things are just not normal right now and I will get back to my step game soon.
Since I did not get the steps in yesterday and I'm out of the game, I did decide to get time in for this while Mike played golf with the boys.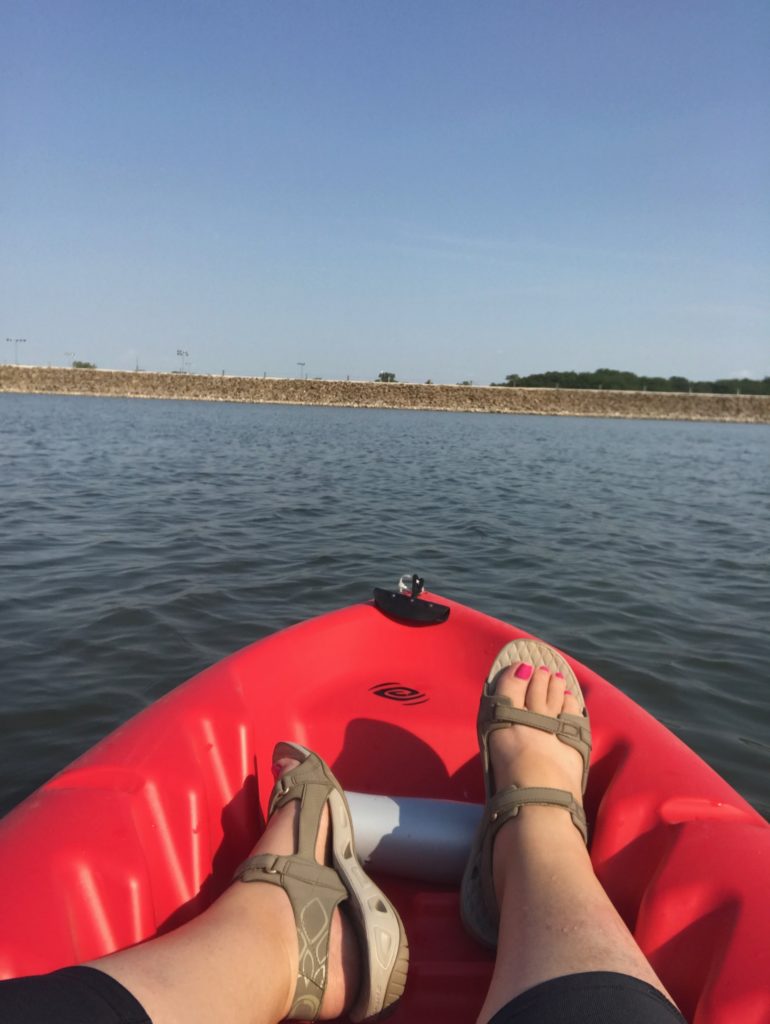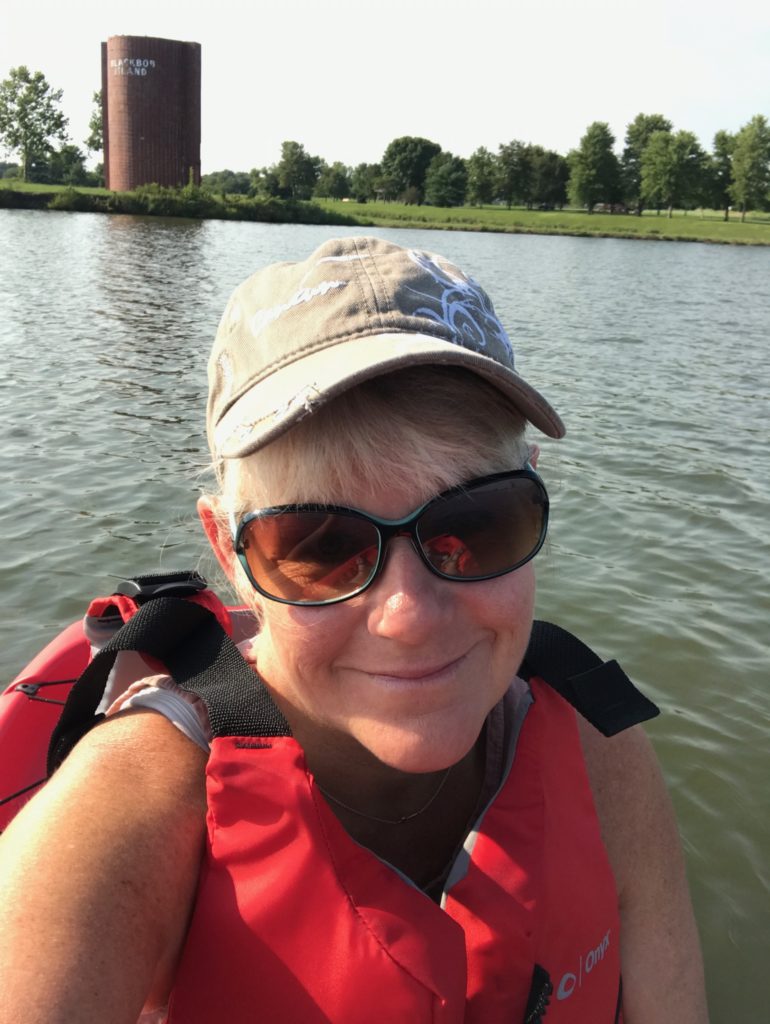 Last week in the WW room we talked about getting in some Fun Activity. I'm looking forward to telling my members that I finally got the kayak out on the water!
Did you get in some Fun Activity this week? I sure hope so!
2017 Goals
Make time each week to Meal Plan
Drink 100 ounces of water each day
Exercise 5 days a week
Eat three meals and one snack daily
FOUR 100 Mile Walking Challenges this year! (This goal has changed a little now that I have this fabulous Fitbit.)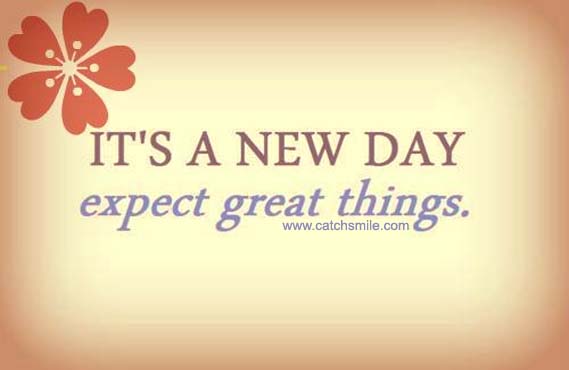 "love the life you live, live the life you love"