(I was having a few computer issues and my entire original post on this weekend that I did post, was lost! That took me a long time to write and I don't know how I could duplicate it, but here is version two. I'm so bummed)
I've posted some pretty heavy stuff lately.
Today, I've got some really happy news that I can hardly wait to share!
Tess (my daughter) and her boyfriend Manuel came in from Dallas on Thursday to enjoy a long weekend with family and attend a friends wedding on Saturday night.
A few weeks back, Manuel called to ask for our blessing in proposing to Tess. That's right. The man that I truly prayed for my daughter to one day meet, called and asked for our blessing in proposing to Tess.
All afternoon on Thursday and all day Friday, I had to pretend to be clueless, which is ridiculously difficult for me because I'm just not good at keeping quiet. Not only was I worried I might slip and blow it, I was a little worried that Mike would slip somehow too. I kept telling him to go back in his office and work.
Friday, late afternoon, Tess and I showered and got ready for a dinner out with Mike and Manuel and Kate and Shelby. I told Tess that I wanted a little alone time with her, so we headed out a bit early for a short walk and a girly chat at the Arboretum, which is a beautiful place for a walk and a chat. I have been walking out there lately and she knew that, so getting her to go there with me was a pretty easy thing to do.
Manuel, genius that he is, flew his parents and his sister in from Dallas. Everyone was at the Arboretum and Tess was clueless. After a bit of girly time and a nice chat, we decided to head back to the entrance. Along our walk that was full of beautiful flowers and beautiful scenery all around, we encountered Manuel.
I walked away and the magic happened. It was after the proposal that she looked up to see Mike and I and Manuel's parents and sister standing there.
It really was perfect.
I wasn't expecting the knee. I don't know why. He is a total gentleman!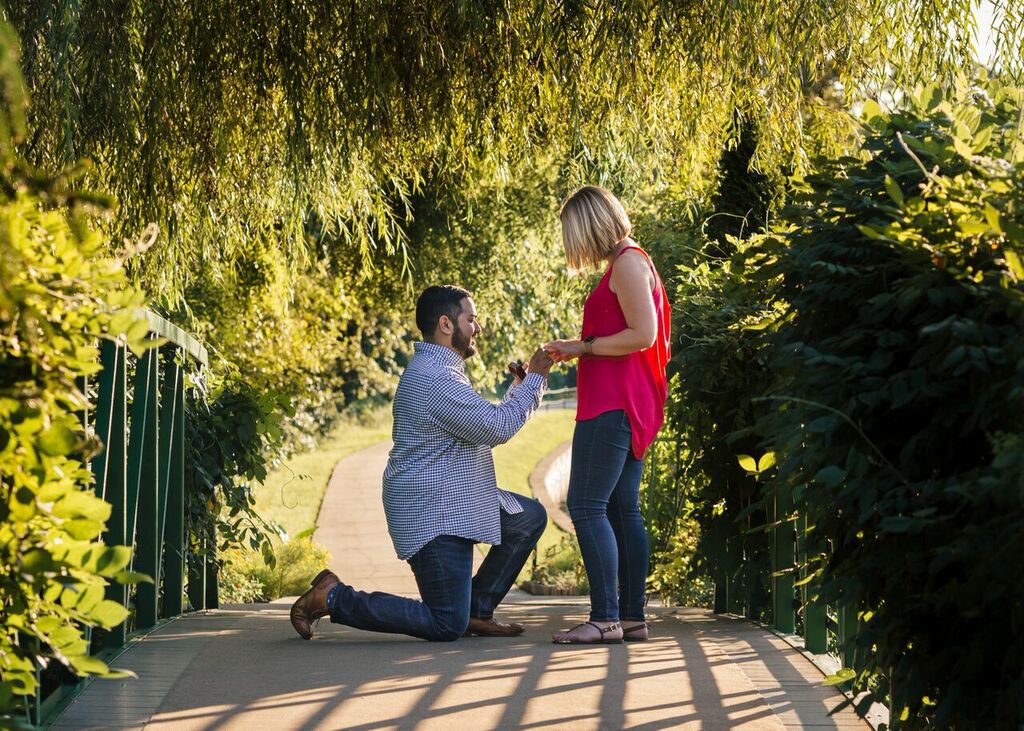 She said YES!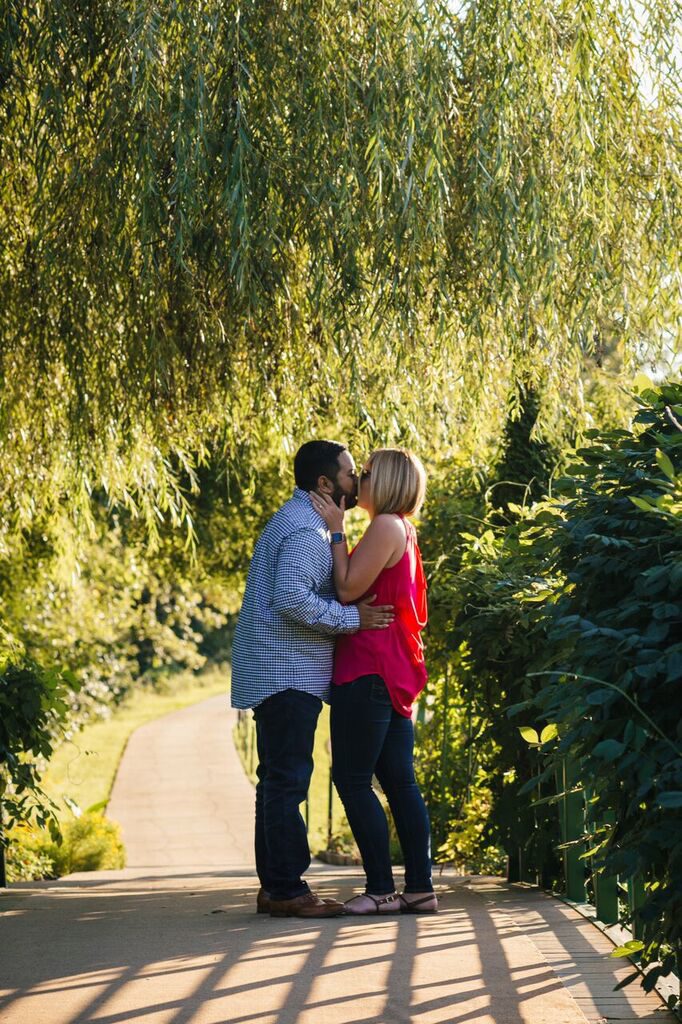 Ugly cry.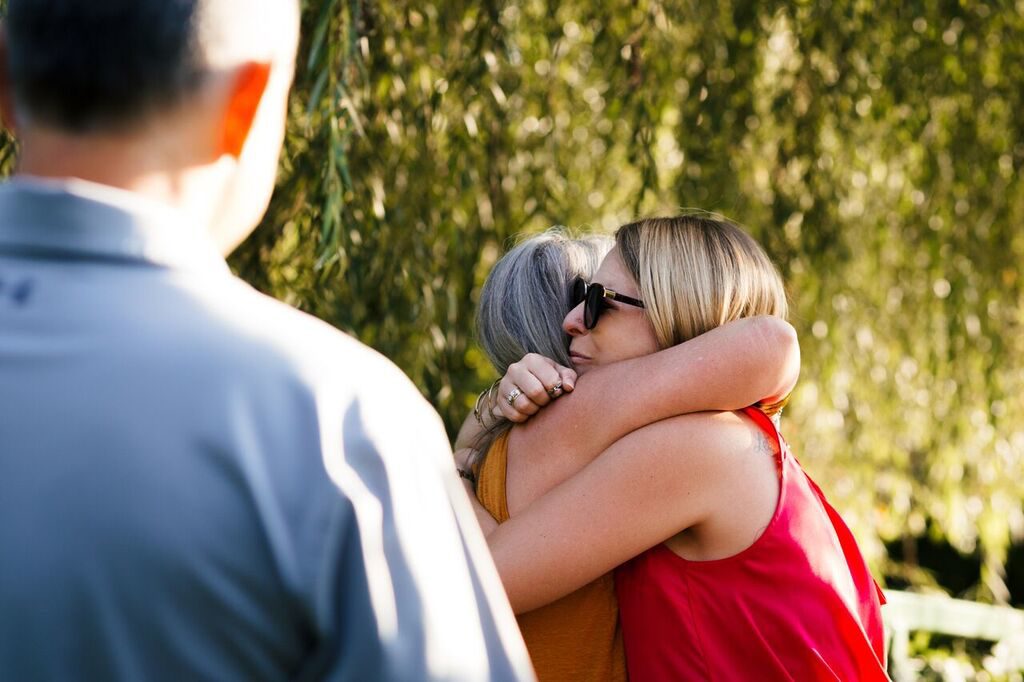 So happy.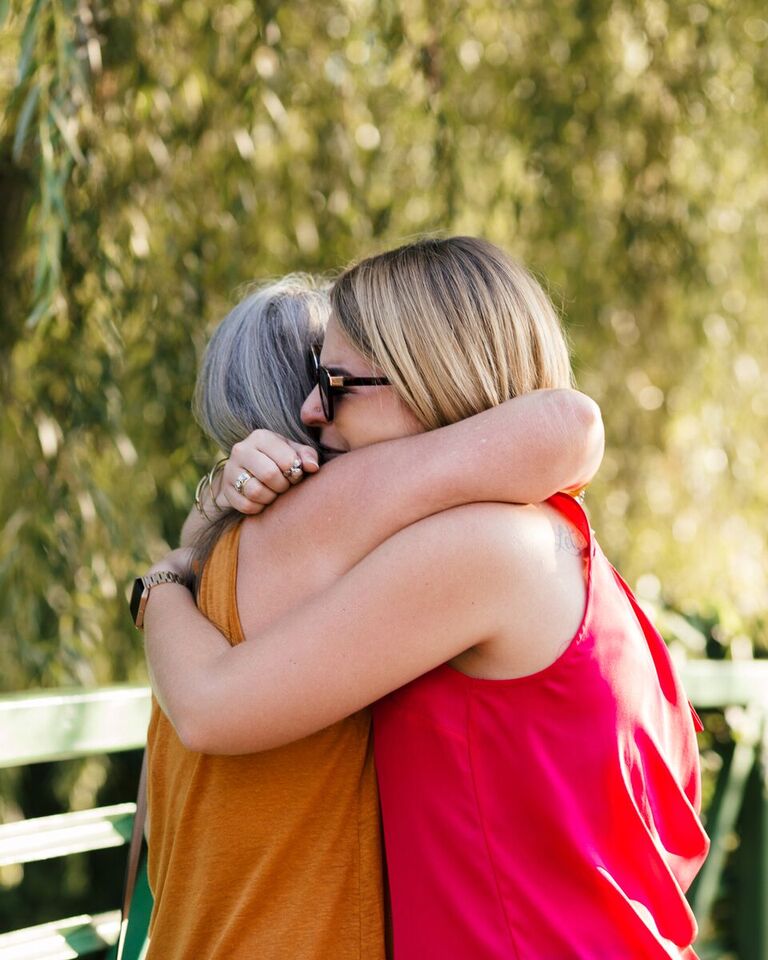 Mascara everywhere.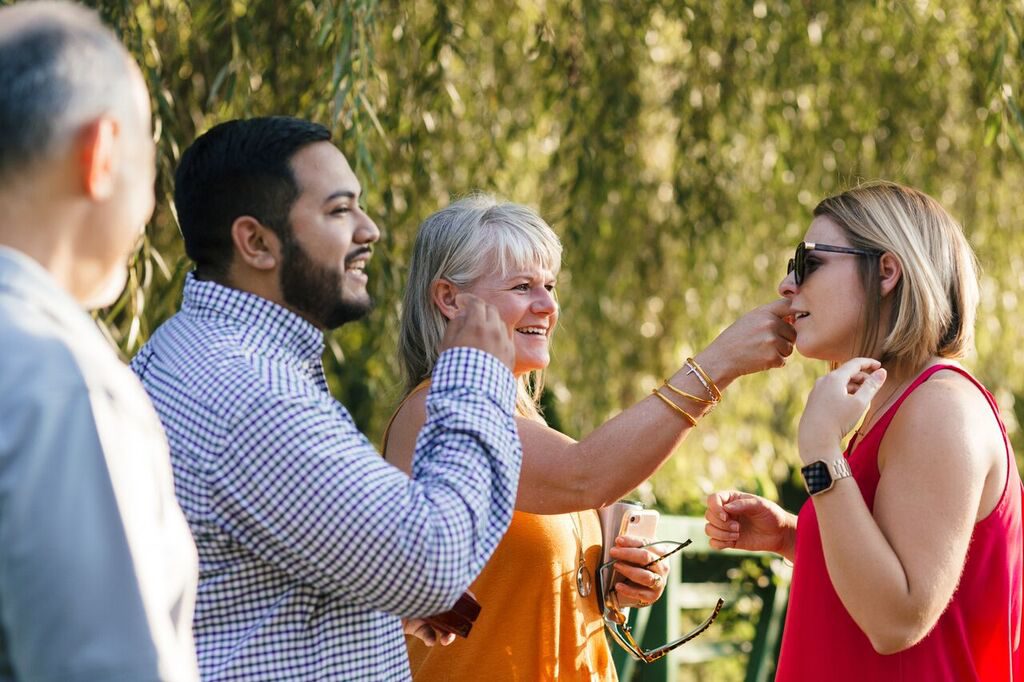 Me…"Let me see that ring! Yep, that's a good one! As you were people."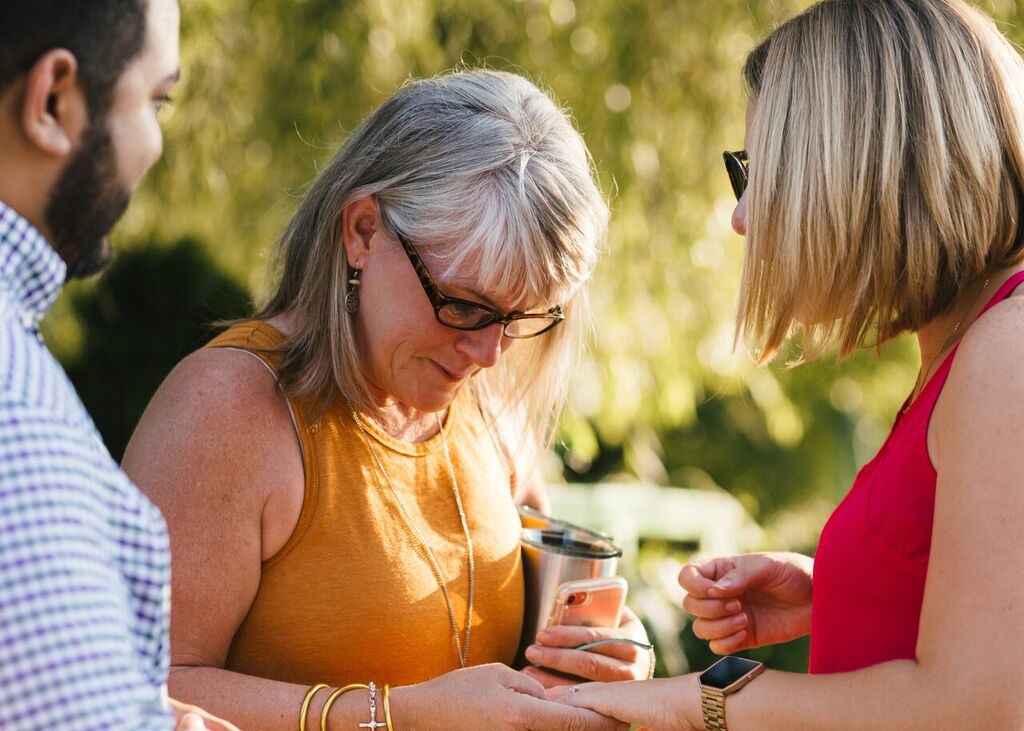 Hugs. Hugs. More Hugs.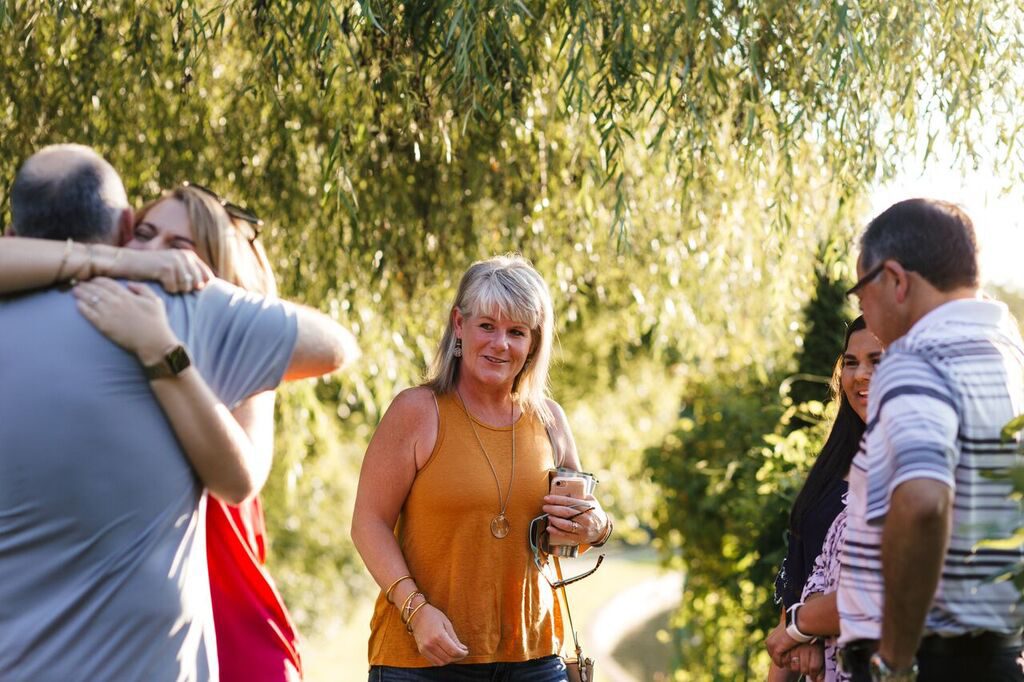 Nice job Manuel. You may breathe now.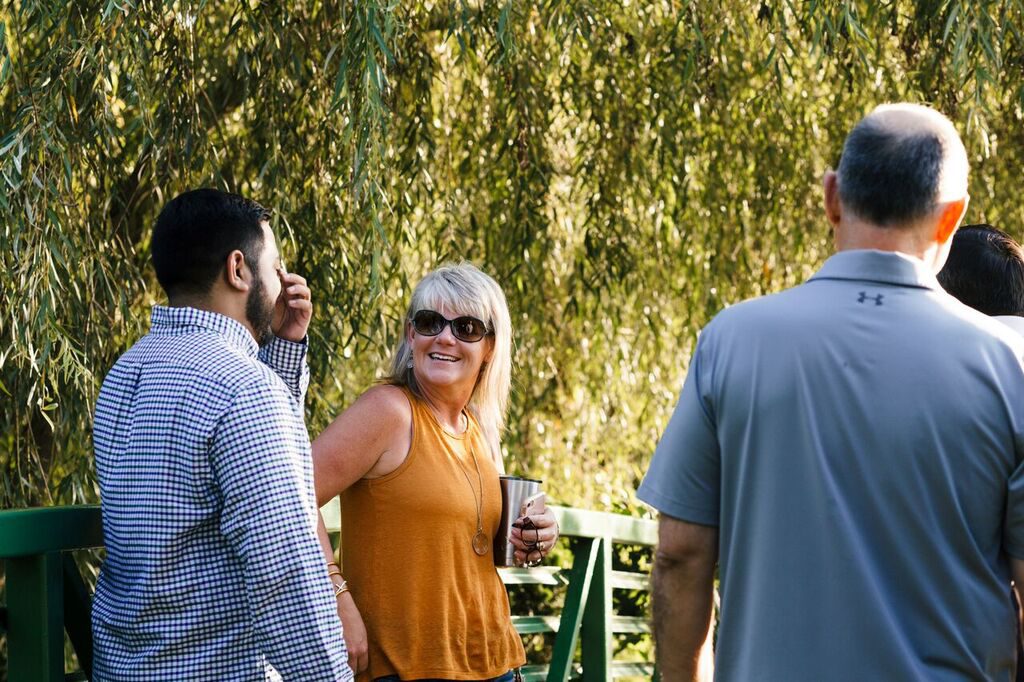 I am so happy that Manuel brought his family here to be a part of this. I love his family and they make it clear that they love Tess. She is one lucky girl.
After the proposal, we met our other kids and their significant others (except for Anne and Cortney, who now live in Oklahoma) for dinner.
It was a perfect night, and in all of the excitement, we sent all of the grandparents a text and invited them over for breakfast the next morning for a celebration.
I took only a few pictures of brunch, but this one sums it all up. A houseful of Happy! We had 20 people over for brunch!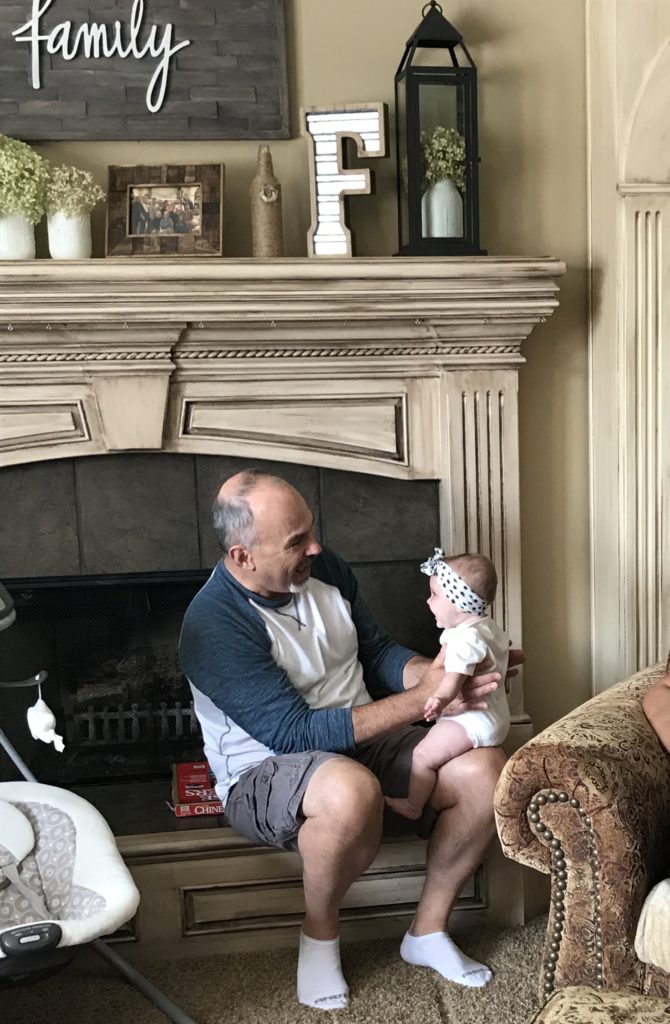 At some point during our engagement evening, Anne let us know that she was having contractions and would likely be having the baby soon.
I didn't like the feeling of all of us being together in KC and her and her family in Oklahoma getting ready to have the baby, but this is our new normal.
At 5:30 am, we got the call that Anne had her baby…..in the CAR!!!
Yep, that's right. If this year could not get any crazier, our daughter delivered her baby in their car, with her two other children in the back seat.
Everyone is fine, but what a birth story to tell!
Meet Kingston Edward Murphy. That's right. We now have an Eddie Murphy in the house!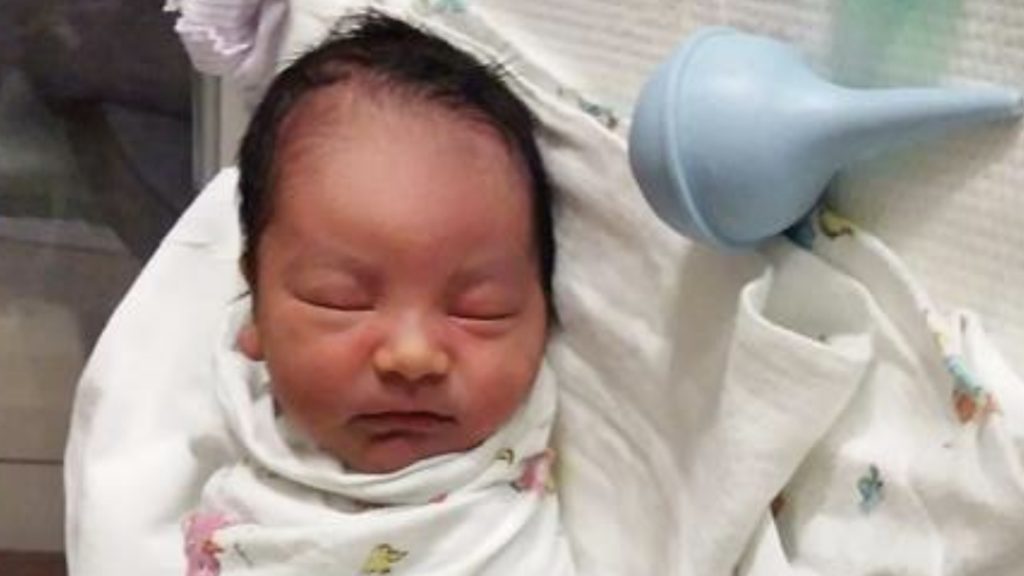 More later! Lot's going on here in our house and so little time to blog!
I hate not blogging daily!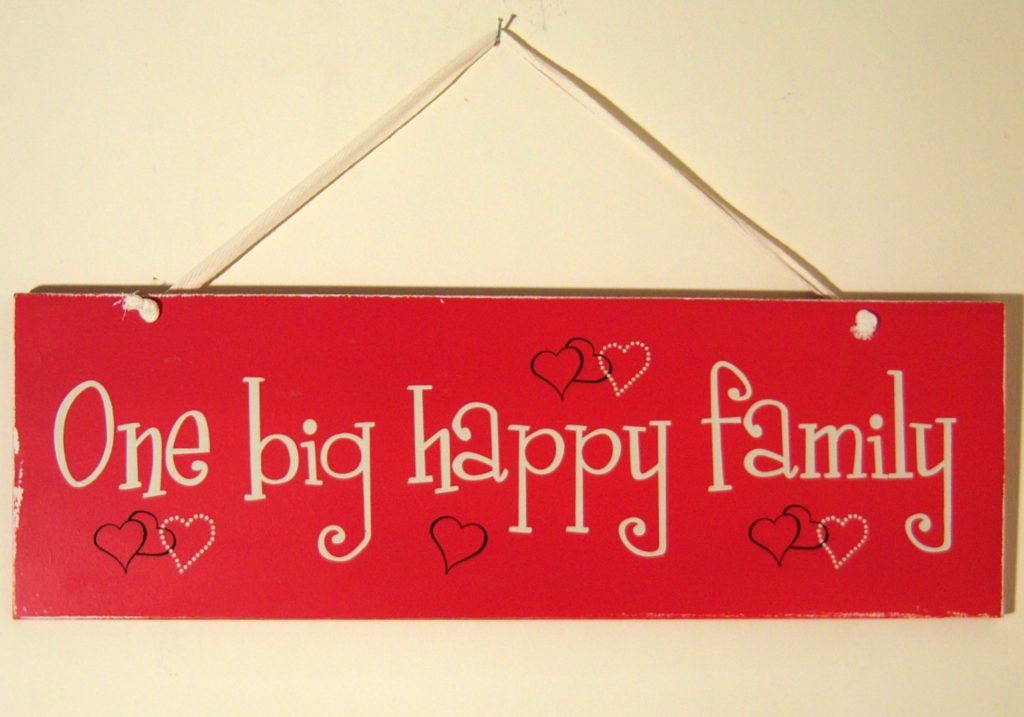 "love the life you live, live the life you love"