The Hubs
Thursday was Mike's procedure and I would have updated you sooner, but honestly, it was a really long day and the only thing that the two of us did for the next three days was rest, and by rest, I mean sleep with a little bit of eating thrown in there. I may have overdone so went back to the narcotics for sleep, and Mike was sent home with his own med cocktail. I feel like we lost three days of life just sleeping.
On Thursday, we had to arrive at the hospital at 11:30 am for a 1:30 pm procedure.
The surgeon had two surgeries before Mike's and they both had some unexpected complications (those patients are fine, we did ask), so the surgeon was running behind and Mike's 1:30 pm surgery began after 5:00 pm. It was a really long day and we got home at 9:00 pm.
When Mike was finally moved from the waiting room back to prepare for surgery, they rolled a recliner in for me to sit in!! They even brought me a warm blanket! It was FREEZING in there!!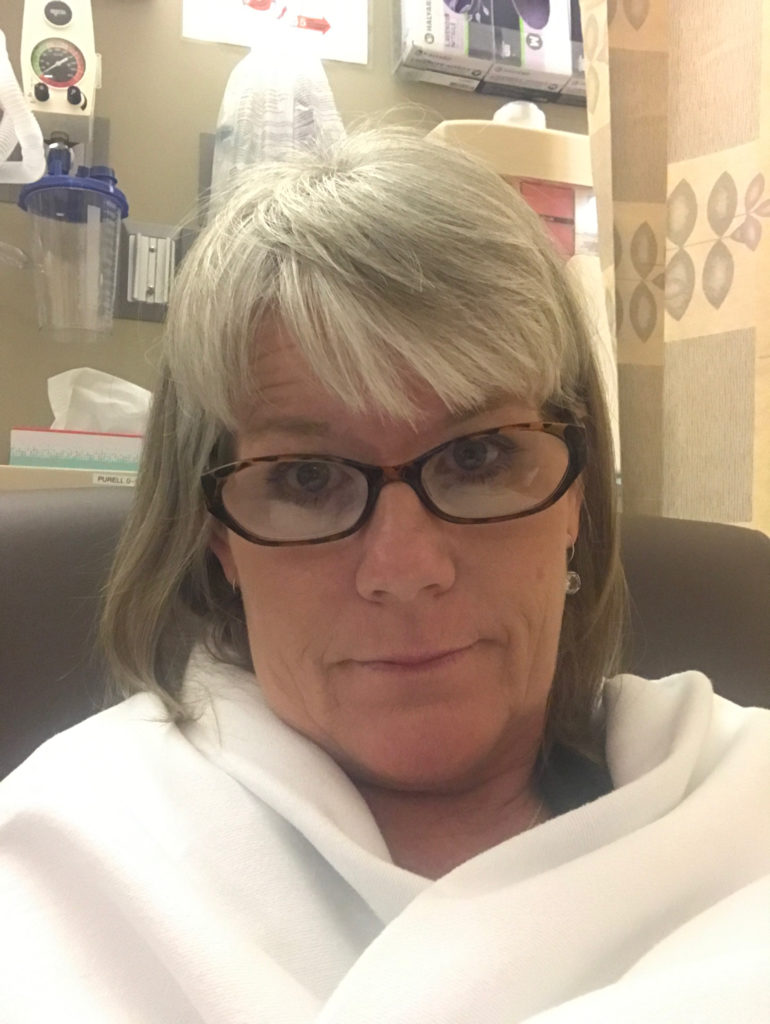 Okay, back to Mike.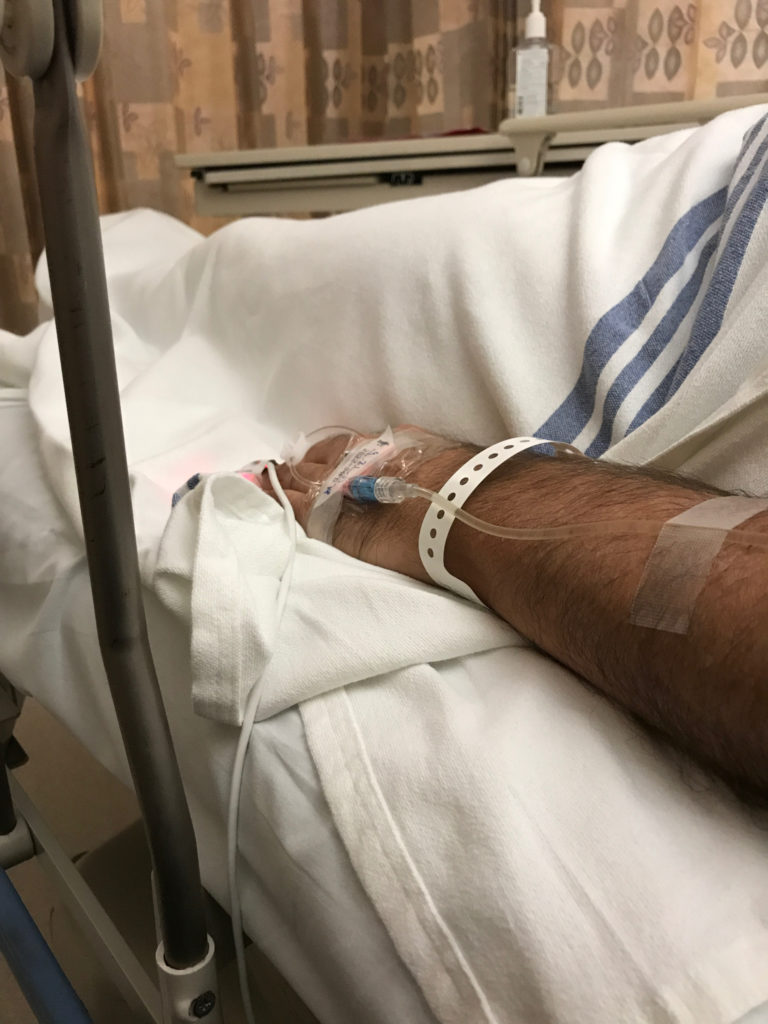 (Okay, I know I said back to Mike, but we were in that room for over 2 hours, so I was delighted to be in a recliner with a warm blanket and Mike was napping. It was kinda like home, without the snacks. You can't eat before surgery, and I was being polite and waiting for his surgery to start before I ate any of my snacks that I packed!! During Mike's surgery, they took me to a waiting room that they don't use often where I again, could sit in a recliner! The folks at KU Med are awesome! I reclined, enjoyed a coffee and my snacks.)
Okay, for realzzz…Mike.
The surgeon had decided that he would take a small layer of muscle (after the MOHS procedure last week) to send off to test to see if the cancer had spread and then he stitched Mike up, so no skin graft. Yay!! Mike's shoulder will be tight for a while and sore where they took out the small amount of muscle, but we are very happy that he did not need the skin graft.
We will get results on the muscle that was sent in for testing in a week or so.
Now we just wait and hope that the test shows that the cancer did not spread and be happy that he was able to stitch him up and not do a skin graft!
Me
Those first two weeks after my surgery, I was surprised and encouraged at how well I was feeling each day.
The last week and a half hasn't been so great. I have a burning sensation throughout my chest that won't go away (unless I take a muscle relaxer and a pain pill, and I hate how groggy those make me feel) and now I have some random shooting pains in my chest. I despise the tissue expanders and every time I stand, everything in my chest area hurts. The most comfortable position is to sit and do nothing, or to simply hold one boob in each hand when I walk.
It's hard to do dishes, laundry, pee or drive while holding both of your fake boobs.
Friday, I went to a speciality bra shop for Mastectomy patients and bought two new bras, but they don't feel much better than anything I already had.
Today I went to Target and bought two bra's that are better than the ones that I bought on Friday, but they still don't feel amazing.
I seem to feel my best (happiest) when I'm busy because keeping busy keeps my mind off of feeling uncomfortable.
I also find myself exhausted quickly, then frustrated.
There is this fine line between resting, and working a daily routine back in slowly. I either feel like I'm doing nothing (I hate that feeling) or like I've done too much.
I can't seem to find where I cross the line.
I know this is all a part of healing, but I'm beginning to feel impatient and frustrated.
I'm unclear if the pain that I am feeling will feel this way until my surgery in December, or if this is all temporary?
I'm working with the doc to try a combo of drugs that does not include the narcotics. Narcotics are not my friend, I guess.
Maybe Later?
I joined a Facebook group all about DIEP Flap and now I've decided to leave the group. I'm having that surgery in December and I was looking for some support from others that have had the surgery.
There is a lot of great advice, but there are also a lot of stories of women struggling with complications and I don't think those are the stories that I want to hear right now, so I've decided that's not the place for me. Besides, I was becoming obsessed with reading the post and starting to feel anxious about my decisions instead of confident. I need to feel confident right now.
Scheduling
I was supposed to have an appointment with the oncologist tomorrow to get results back from the Onco test DX to determine if I need chemo or not, and they called on Friday to tell me that they don't have those result yet, so they have cancelled my appointment.
Waiting sucks.
I'm not in a great mood about cancer right now. Can you tell?
I hate to write Debbie Downer post. Sorry.
I'm cranky.
Fun
Let me end this post with Mike got stitches and did not have a skin graft. Yay!!
I am doing Yoga (light Yoga) and walking slowly on the treadmill.
I am going to my girlfriends farm tomorrow for a couple of nights where we would typically drink beer, sit by the fire and ride 4 wheelers.
This trip I will be relaxing, sitting by the fire and enjoying my friends. I will not be 4 wheeling.
(Remember a few years back when I went to the farm, rode 4 wheelers, fell off and broke my collar bone? Ahhh…the good old days.)
I'll check back in a few days.
Food
This arrived from my Meal Train on Wednesday night and it was awesome!!
Stuffed Spaghetti Squash and Green Bean Salad. I've requested the recipes. Both really good!
Thank you Stacey!!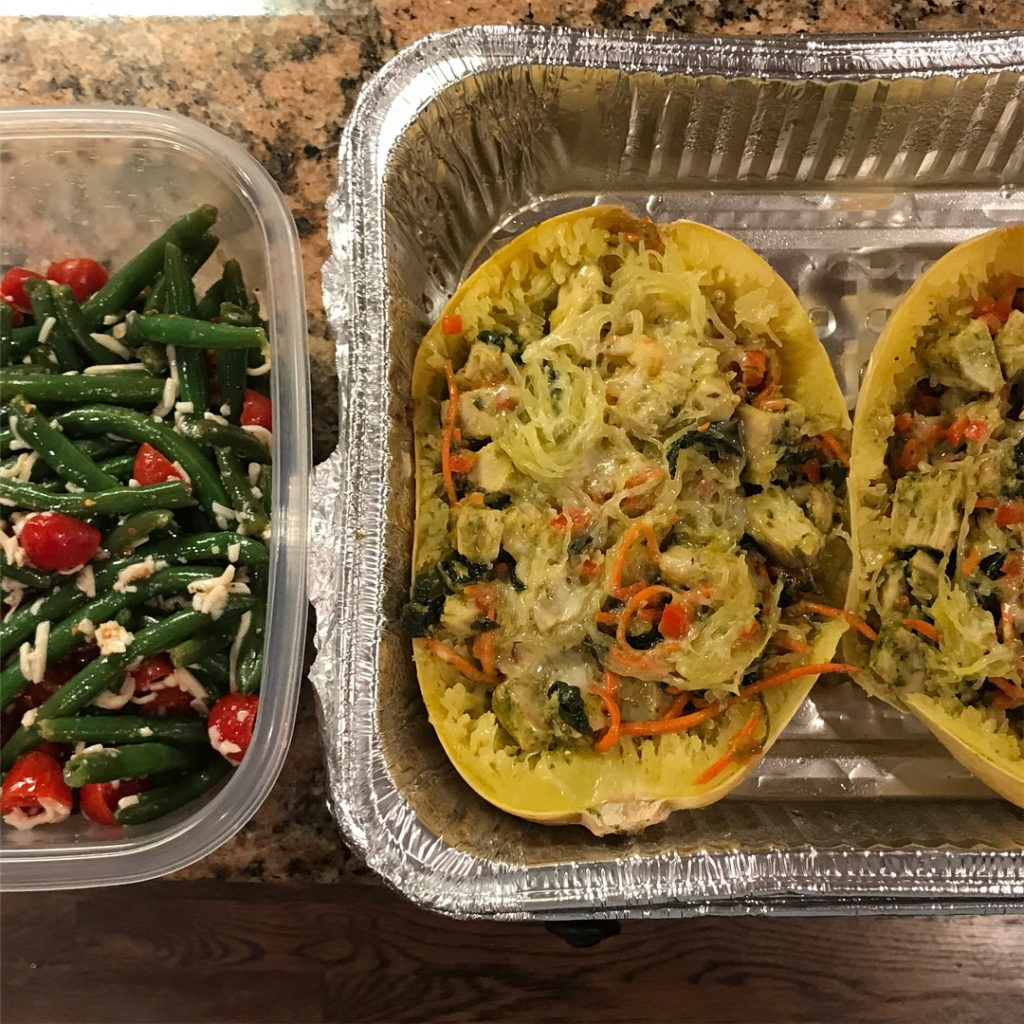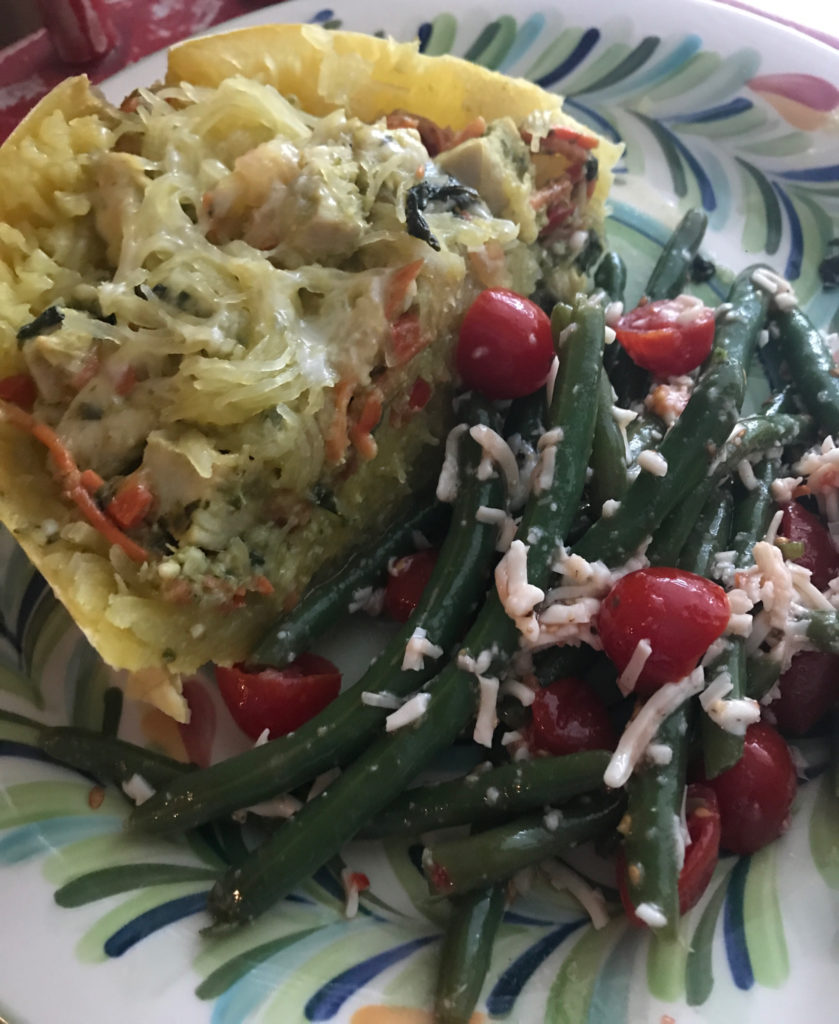 This arrived from the Meal Train tonight!
Slow Cooker Apple Bacon BBQ Pulled Pork from Emilybites Blog
Thank you Niki! This was delicious!!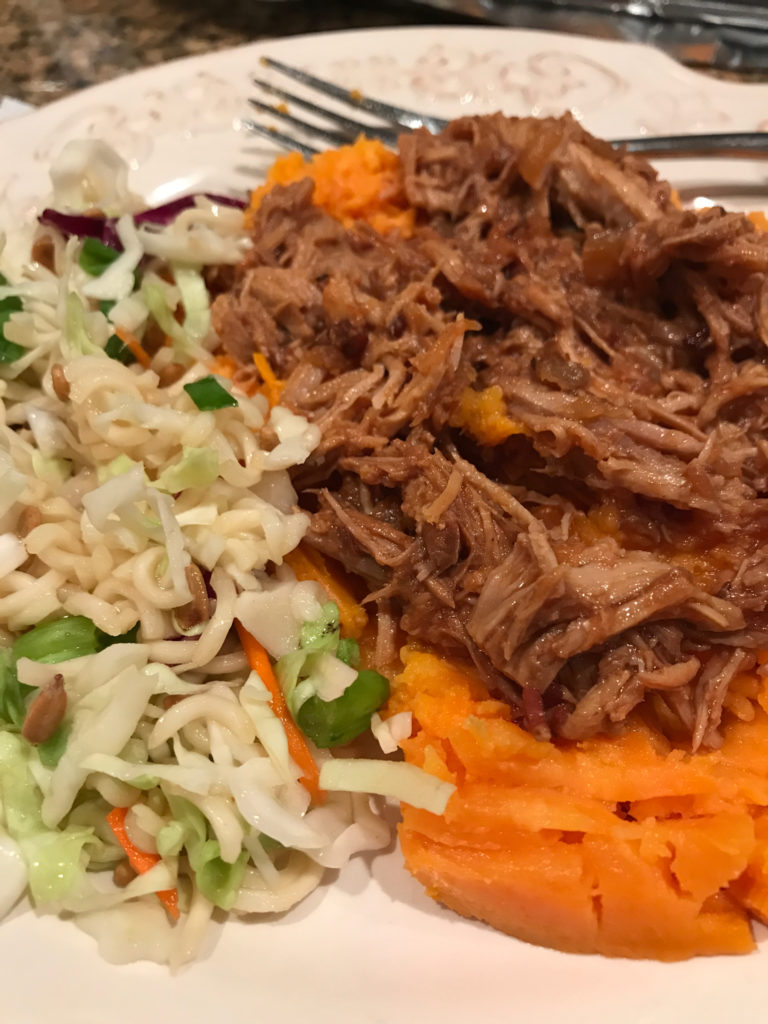 Hugs to you all!!
I'm looking forward to time with friends.

2017 Goals
Make time each week to Meal Plan
Drink 100 ounces of water each day
Exercise 5 days a week
Eat three meals and one snack daily
FOUR 100 Mile Walking Challenges this year! (This goal has changed a little now that I have this fabulous Fitbit.)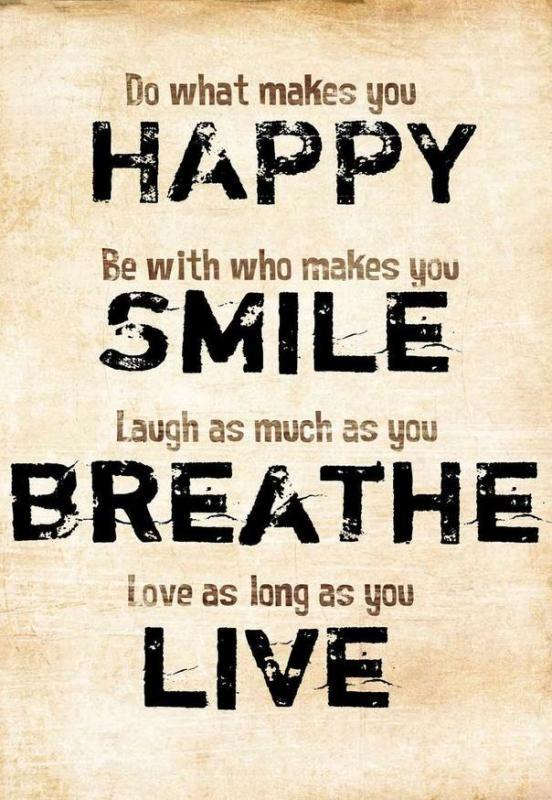 "love the life you live, live the life you love"