When someone says to you….
"I have bad news and good news. What do you want first?"
I always say give me the bad news first. I wanna walk away remembering the good news, and hopefully it is so good, you put the bad news to the back of your brain and focus on the good.
Here goes….
Bad…but really just more of a bummer
Mike has to wait much longer than anticipated to see the doctor.
Good..but really more like GREAT news!
Our daughter and her family can move back into their home this weekend!
Family and Friends are awesome and so are kids. They all make me want to be a better person.
I got my drain tubes removed yesterday and I got some temporary boobs!
The Bummer Stuff
The dermatologist office called yesterday to tell Mike that he can't be seen by the new doctor until Monday, and that appointment will be a consultation appointment, then they will schedule an appointment at that time for his next appointment to actually be treated! I blogged about his surgery/procedure (Thanks to my readers to inform me that what he had was called MOHS) in my last post. They sent him home on Tuesday with an open hole in the top of his shoulder basically filled with vaseline and packed with gauze. If interested, you can read the details in my last post, No Doubt, We Are a Pair, He's a bit bummed and had to cancel his October golf trip that he was really looking forward to. The guy needs a little fun in his life, so admittedly, canceling his golf trip sucks. Waiting for next week to see the doc, sucks too.
Now for all of the Good News!!!
Kate and Shelby
Look who got carpet installed and cabinets delivered yesterday!!! These two and their four kiddos!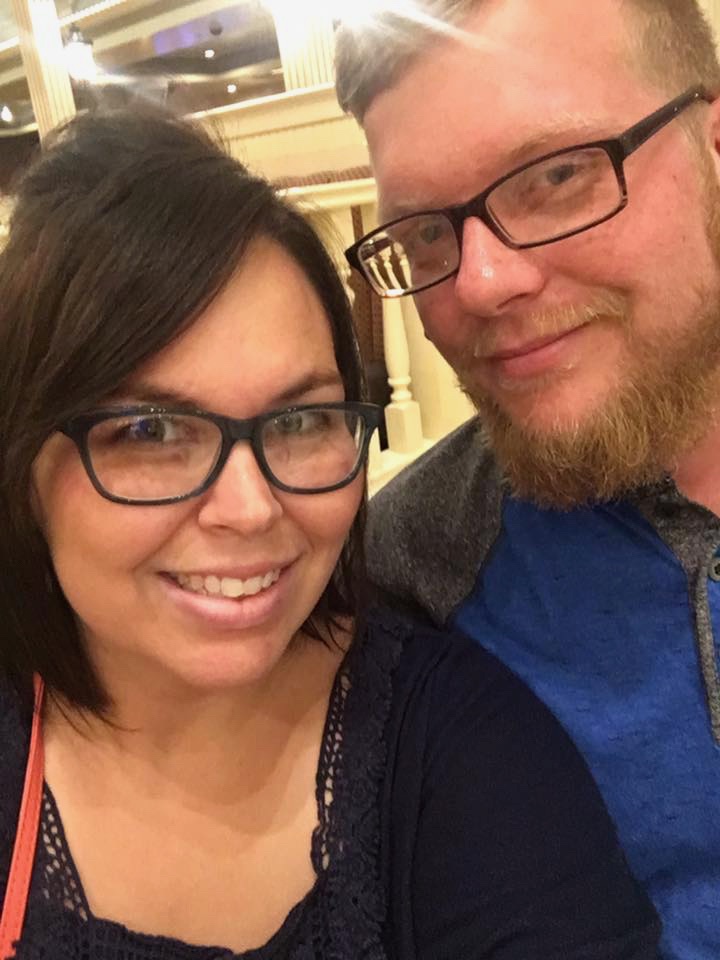 They are moving back into their home this weekend. Yay!!!
They truly have been amazing and they have kept a positive attitude through these last six weeks while experiencing their house being flooded two times, losing most of their possessions, living out of bags and boxes from house to house, not sleeping in their own beds, and two temporary moves with a 9 year old, a 4 year old, a 3 year old and a now 4 month old baby!
So many people (family, friends and complete strangers) to thank for physically helping them, contributing funds and items to them, sending prayers their way and always asking about them. I thank you ALL!!
Kind People!
I think about how many times I think about someone and I hope that they are doing well, but I don't actually take the time to reach out to tell them. I'm going to work really hard on changing that behavior. I want to make people feel as good as they have made me feel. Simply letting people know that you are thinking about them is huge, and I am just now realizing how nice it really is just to know you are being thought of.
I'd like to say thanks right now to all of the family and friends and new acquaintances that have reached out, whether it being a simple text to say….
"I'm thinking about you."
"I'm at the store. Do you need anything?"
"How do you feel today?"
"Are you up for a visit?"
"I'm thinking about you" means more to me than I ever realized.
When someone I've never met comments on the blog to tell me they are thinking about me? Those are complete strangers that take time out of their day to send me happy thoughts. That means a LOT!!
I have been trying really hard to reply to everyone, and if I have missed you, please forgive me but know that I have read every comment on the blog, every comment on the Facebook page, the Instagram page and every text!
To those who have sent flowers and cards. They are all so beautiful and I do NOT have a green thumb at all, but I am really doing a good job of making sure they have water and they are all still so beautiful!! Thank you!!
The cards are awesome and I have read every one of them….twice! Thank you for your words of encouragement!
Here is a text from yesterday that really made me smile!!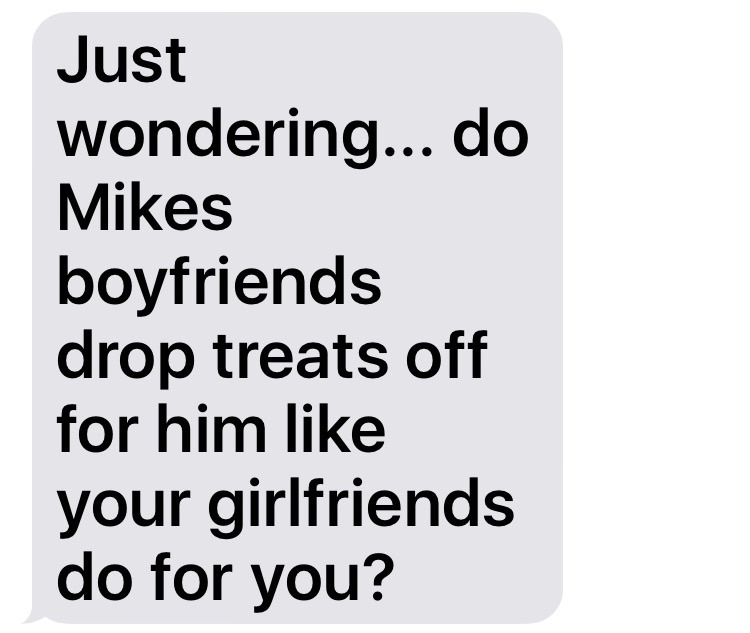 Then she brought him over a six pack of beer! Love you Marta!! Thank you for checking in so much and for being such a thoughtful person!!
Kids
I have to share a favorite card.
Jordan, my daughter in law, is a school teacher at the Catholic Church up the street.
She has her class make cards (It's really a book!) for sick people and people going through a rough time.
She brought this to me before surgery. (It's still funny to see Mrs. Farmer, or hear the neighborhood parents tell me how happy that they are their kid got Mrs. Farmer. I'm Mrs. Farmer!)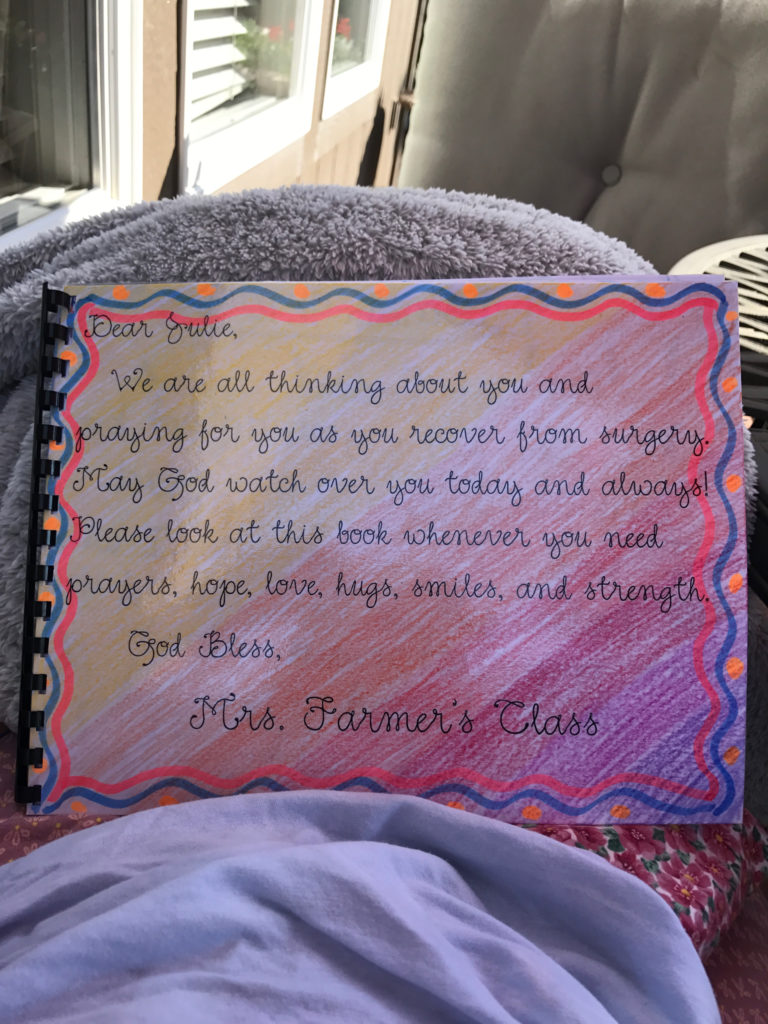 Is this the sweetest?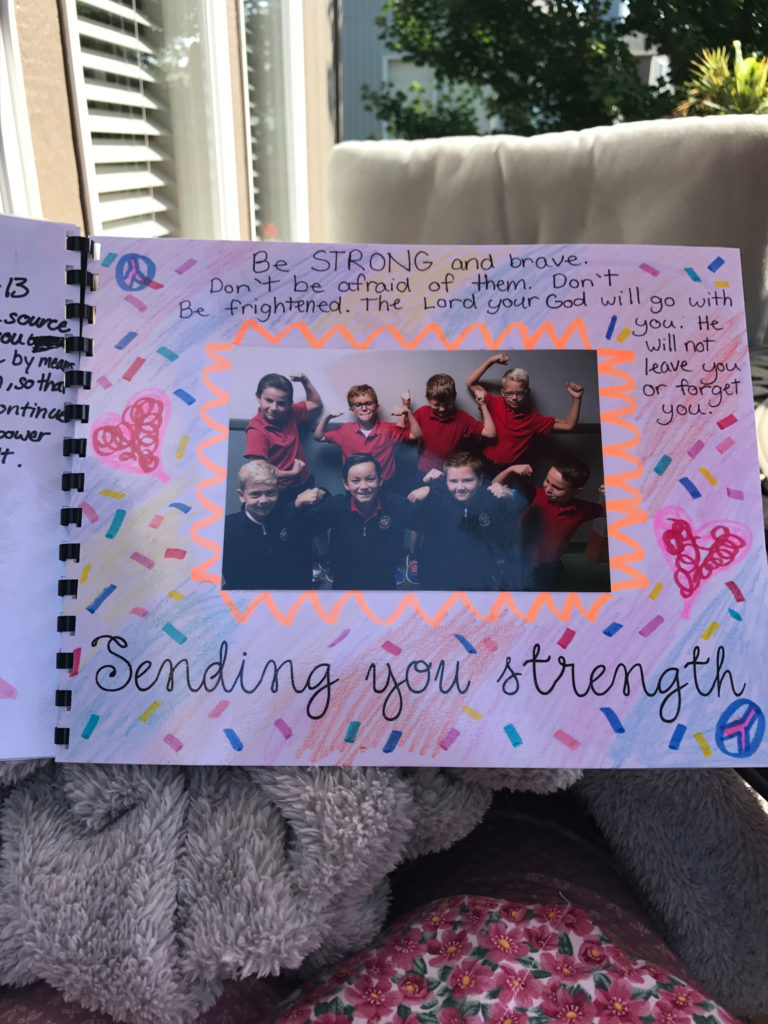 I didn't include every page. But all of the pages have such great meaning.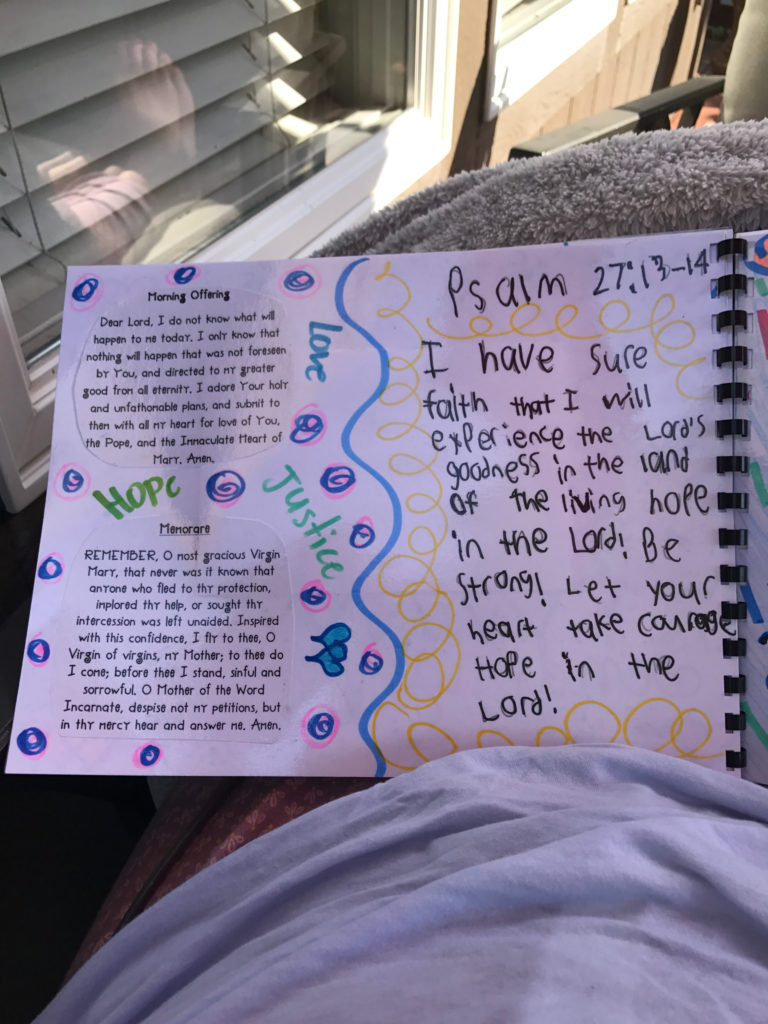 LOVE the smiles.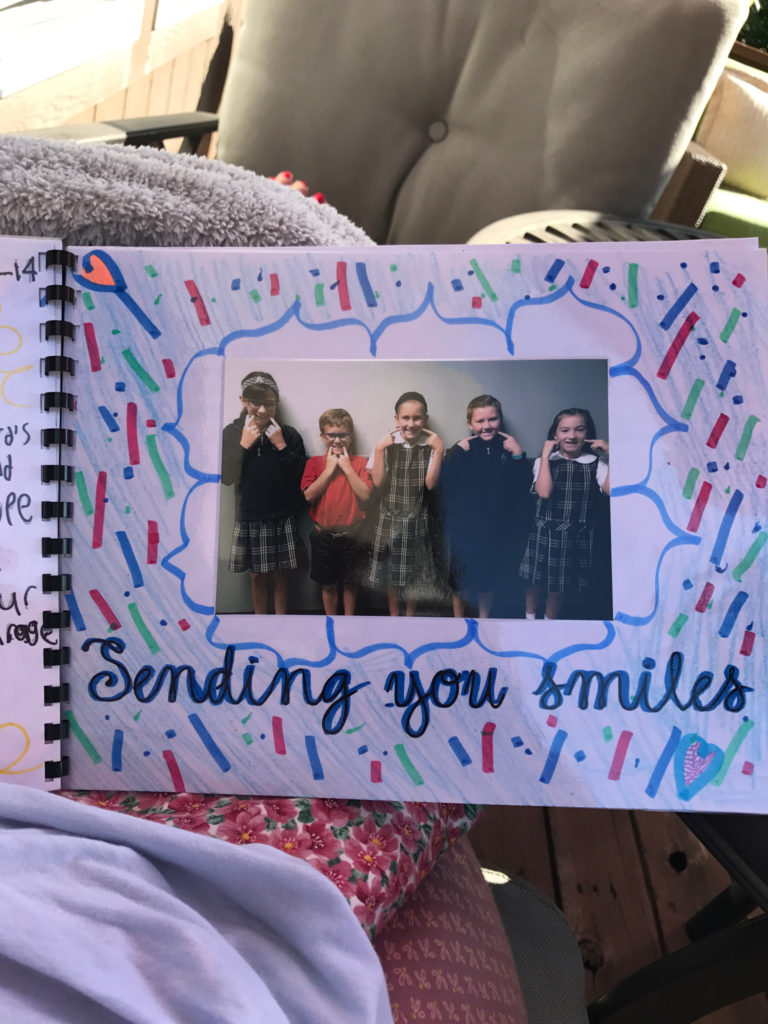 Love it all….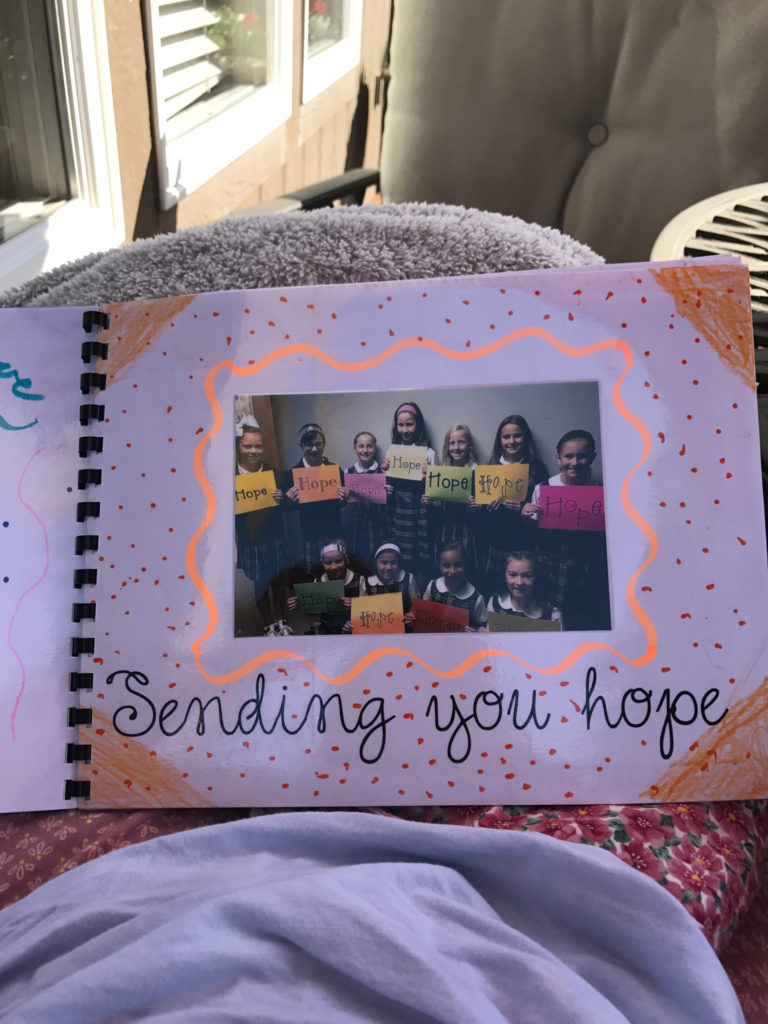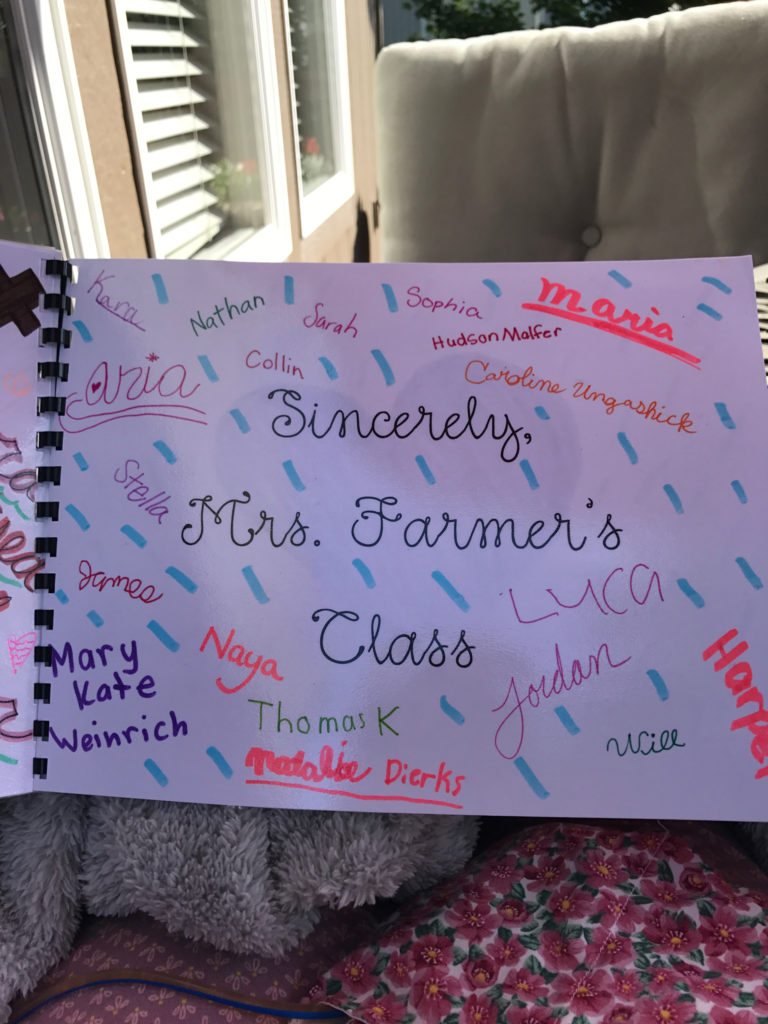 Jordan told me that the kids have to ask for approval before they write a message to the person that the book is going to. Apparently, in the past, one child wrote a message that basically said (paraphrased) "If you fall, just get back up again!" The message was going to a woman who had recently been paralyzed. Thankfully she and her husband had a great sense of humor and appreciated that the class was thinking of them. Whew!!
One kid raised his hand and asked if he could write in the book for me….
"God chose you."
Jordan told him maybe that wasn't the best message for this circumstance. We both laughed and she told me that she should have just let them all write what they wanted to because she knew that I would appreciate it, but it still makes for a great story!!
Okay, my drains and boobs need their own blog, so I'll get started on that ASAP!!

2017 Goals
Make time each week to Meal Plan
Drink 100 ounces of water each day
Exercise 5 days a week
Eat three meals and one snack daily
FOUR 100 Mile Walking Challenges this year! (This goal has changed a little now that I have this fabulous Fitbit.)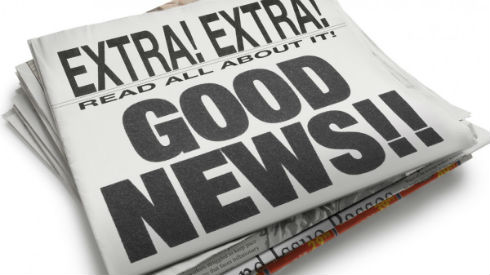 "love the life you live, live the life you love"