Before Cancer/After Diagnosis, but I must say, I'm all Jesusy lately. I don't talk about prayer or church or religion much here on the blog because believe it or not, I do have some things in my life that I don't talk about here on the blog, or even in person a whole lot. Surprise, I know.
That being said, I do believe in the power of prayer. I've always been one to pray a lot, I have always had a strong faith in God, and I thank all of you that do pray and that have said prayers for me and my family, and I truly appreciate them, and I feel them.
If you don't pray, but believe in sending good vibes, I believe in those too and I appreciate them and feel them too!
I think it's really about positive thoughts, good karma and doing what works for YOU to be happy with your life.
That being said…today's blog post is all B.C. A good old fashioned blog post like I did before cancer.
I had a great day!
It was a Tuesday, and I don't typically work on Tuesday's, so I planned out how I would fill my day and it was just what I needed.
I spent the morning having coffee on the deck, then I curled up in one of my favorite chairs and sipped on more coffee all morning while I read emails, read over my Weight Watcher work emails, looked at Pinterest and wrote my blog post for the day.
I got dressed and headed out for a walk with my friend Becky in the afternoon. It was just over a mile and it was slow, but it was a walk and it felt great.
A girlfriend came over when she got off work and we got all caught up. She brought me the cutest t-shirt too!
I had a gift card to Panera from a neighbor, so I went and picked up dinner for Mike and I.
After dinner I took a long shower, then did a great Yoga practice. This helps with a great nights sleep!
I did not count SmartPoints for the day, but I was pleased with my food choices.
I got my water in, however I got a late start, so lot's of potty trips late in the day.
I didn't take any Advil or Tylenol, but I did take Benadryl for a good nights sleep last night. It worked just fine.
It really was the perfect day!
I hope you all had a fantastic Tuesday!!
Happy Hump Day!!
Here are yesterday's eats….
Breakfast
I didn't feel like cooking, but wanted something sweet.
These Larabars are perfect for those mornings and they are only made of fruit and nuts. No added sugar. I also had a banana.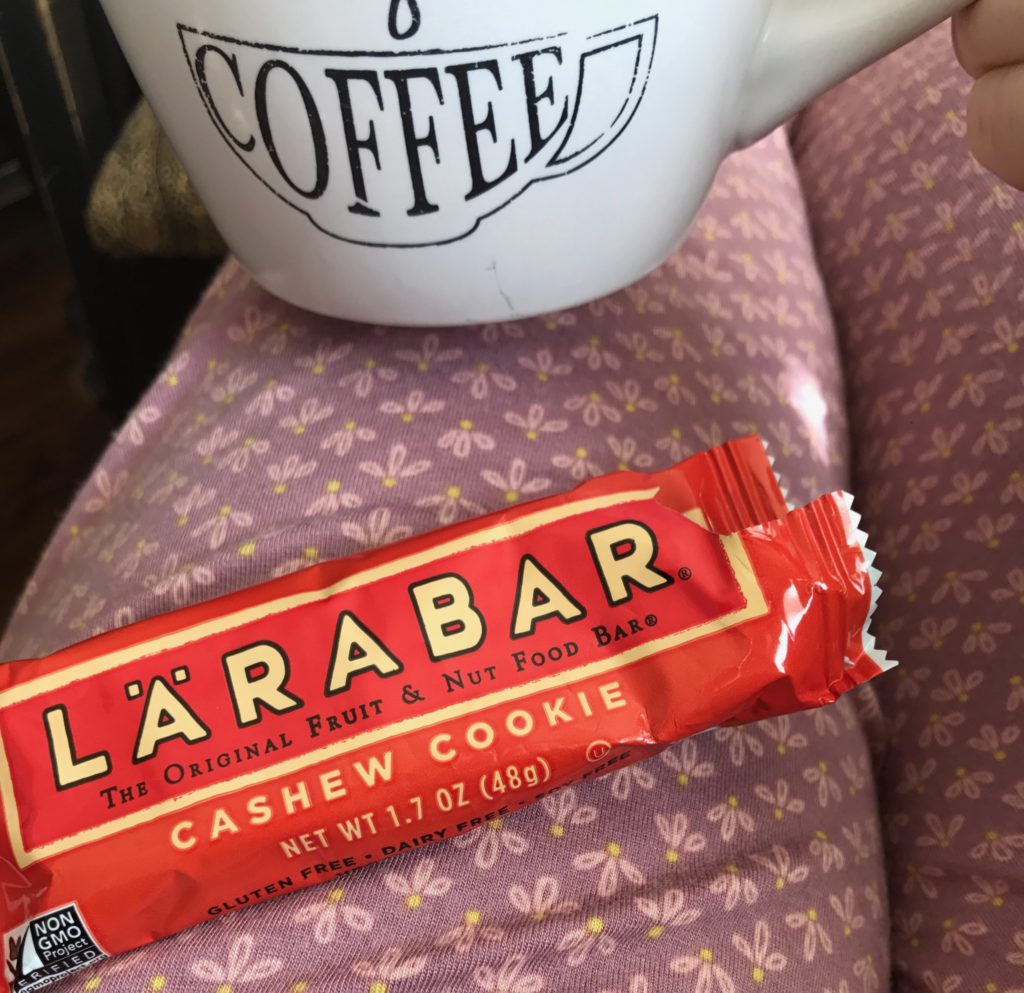 Lunch
Boring but nutritious and all foods that I like and happened to have, thanks to my short visit to the grocery store the other day.
Rotisserie Chicken, Bell Peppers and Carrots, Strawberries, Trader Joe's Dried Apples (no added sugar, apples only) with Trader Joe's No Salt Almond Butter (almonds and cashews are the only ingredients).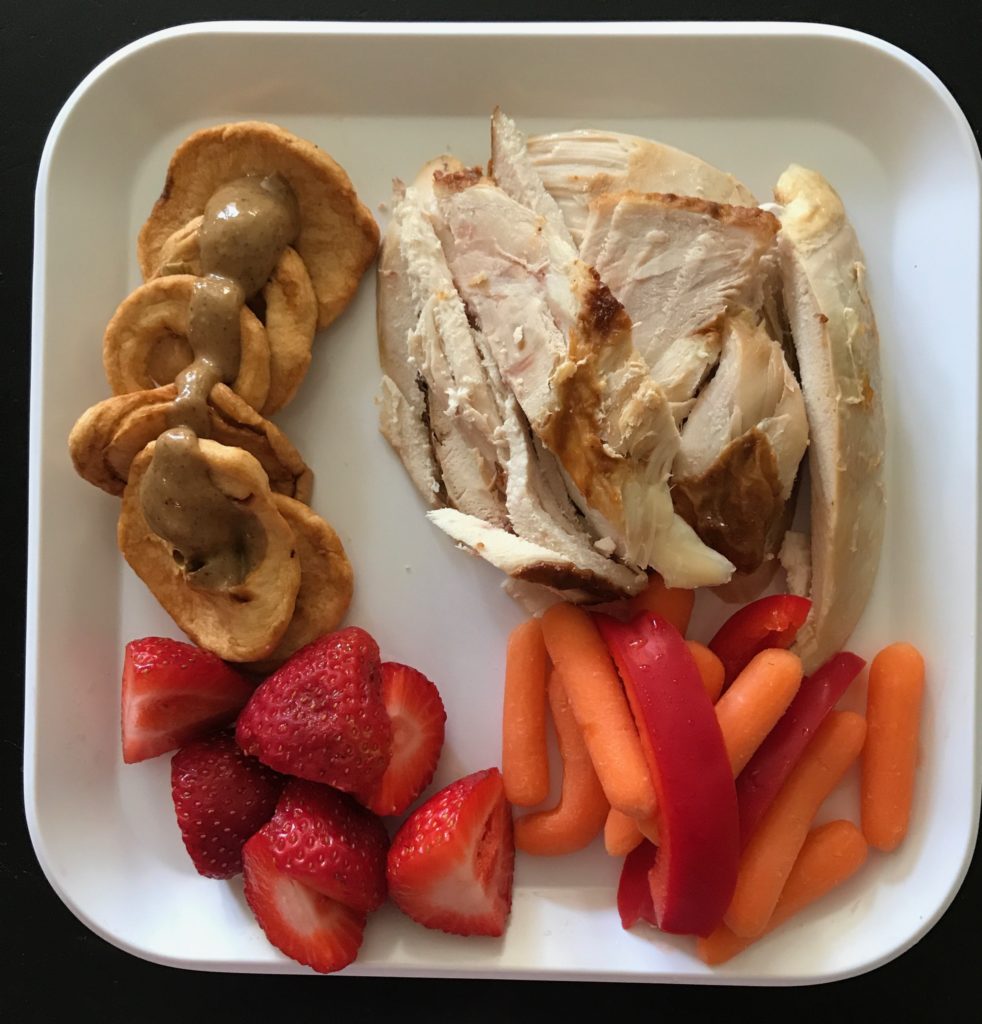 Dinner
A neighbor dropped off a sweet card the other day and included a Panera gift card! I have the best neighbors!
We have a Panera close, but never think to go there. We will be going back!
Mike ordered a Chicken sandwich.
I ordered the Club Salad.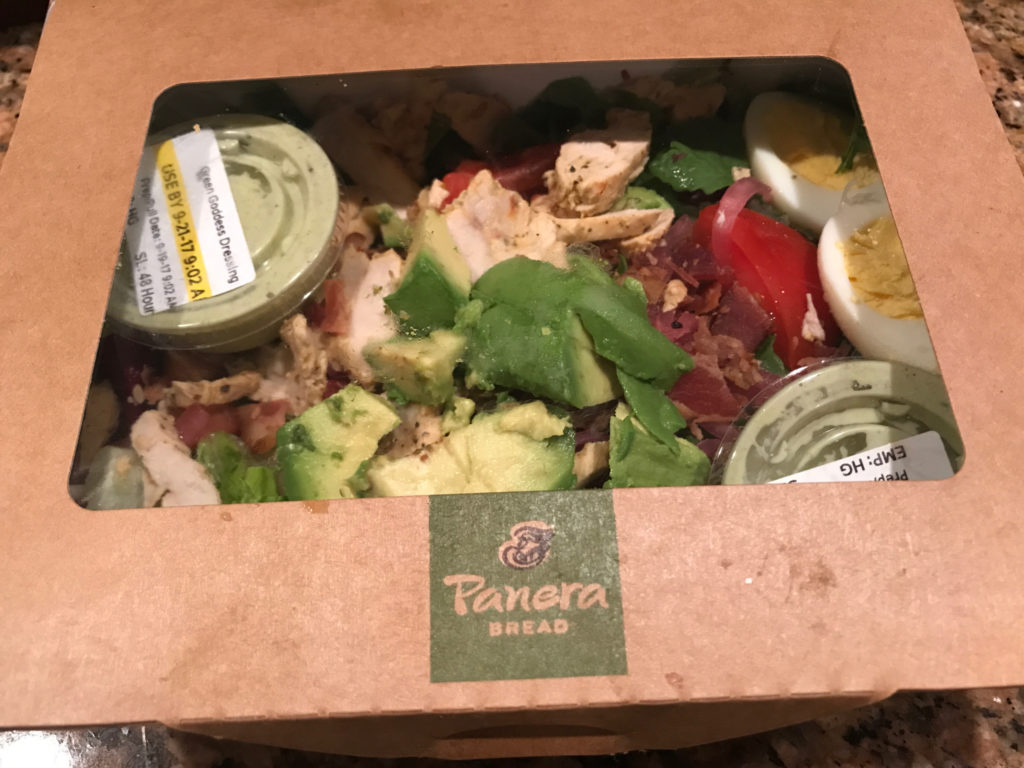 I skipped the dressing, but did end of topping this with Salsa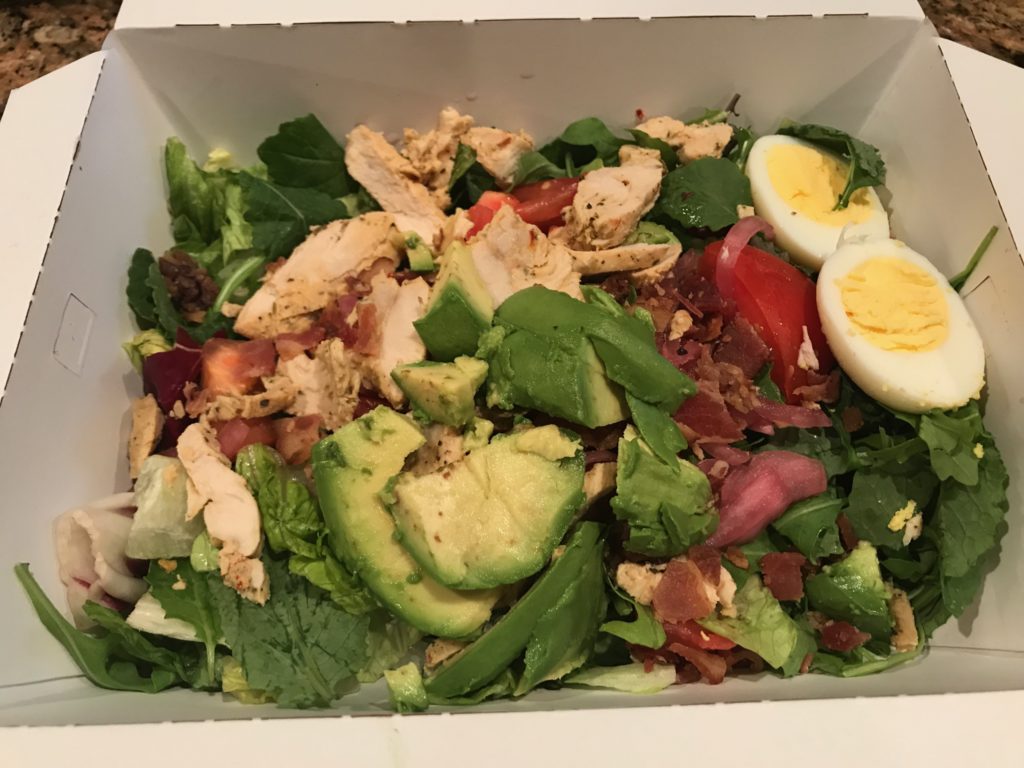 Panera Autumn Squash Soup
Because I love Pumpkin, I had to give this a try. I don't know all of the ingredients, but on the Panera website, it does say that the their Squash Soup has Butternut Squash AND Pumpkin in it!
This was delicious!!
I did look up the SmartPoints, and 1 cup = 11 SmartPoints.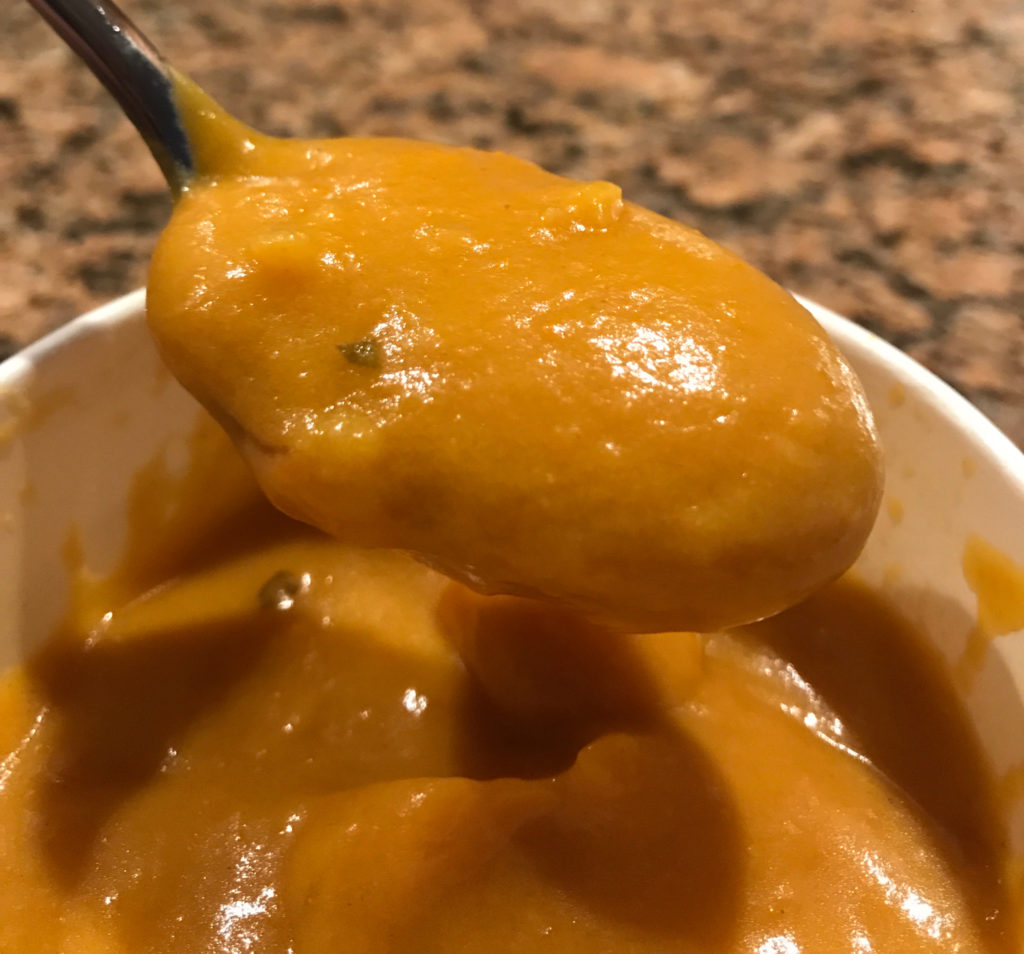 2017 Goals
Make time each week to Meal Plan
Drink 100 ounces of water each day
Exercise 5 days a week
Eat three meals and one snack daily
FOUR 100 Mile Walking Challenges this year! (This goal has changed a little now that I have this fabulous Fitbit.)
I didn't even have any stressful situations yesterday, but this made me giggle.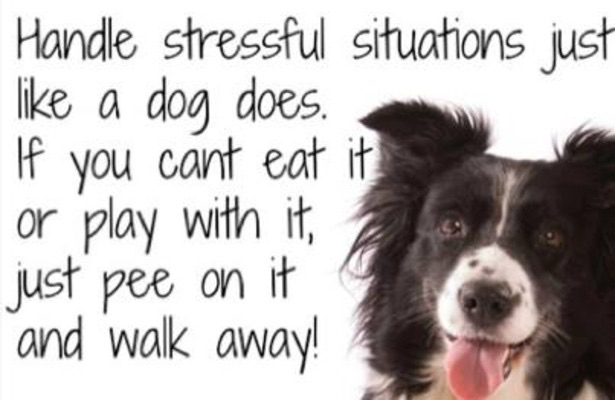 "love the life you live, live the life you love"