Forgive my boring post. It lacks any humor what so ever and it is a short one. It just feels so darned good to be back tracking and blogging daily, even if I have nothing exciting to blog about it.
Let me be honest. I feel like I had so much bad news to share there for a while, that having no bad news to share is a really kick ass day.
I spent Sunday morning on the deck. I could have sat there for hours. We are having a variety of temps here in KC right now, but those cooler days are some of my favorites.
I love all things Fall and it feels so good to be enjoying football games, chili, fire pits, boots and jeans.
I had planned to grill out, but October has me wanting soup. I decided to come up with a low SmartPoint Soup, but it looked like baby food when it was ready to eat.
I found an easy recipe and used it as a base recipe. My soup tasted good, but it really did look like baby food, and it could use a few tweaks before I would call it a recipe.
I cooked riced Cauliflower in Vegetable broth, then pureed it.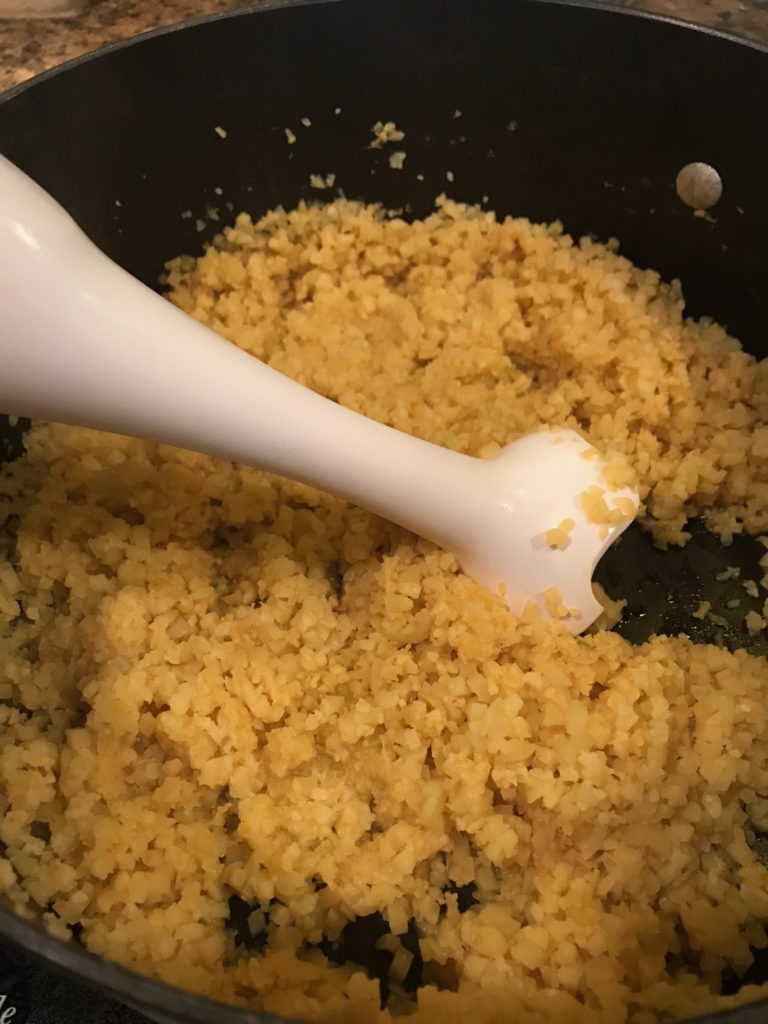 I added potatoes, carrots, salt and pepper and garlic powder. I let the veggies cook for about 20 minutes until tender.
I topped my soup with chives and bacon. That is about as easy as it gets.
My baby food tasted like big people food. I'll work on this recipe and see if I can make it more appealing and share worthy.
After soup, I went to an employee Weight Watcher meeting. That is the first time I've been to anything Weight Watcher employee related in almost six weeks and it felt great to see everyone and get myself back to work!
Have a great day!
This is what I had to eat on Sunday…..
Breakfast – 4 SP
Kids Berry Blast RXBar
I thought this bar was 5 SmartPoints, but it is only 4! Happy Dance.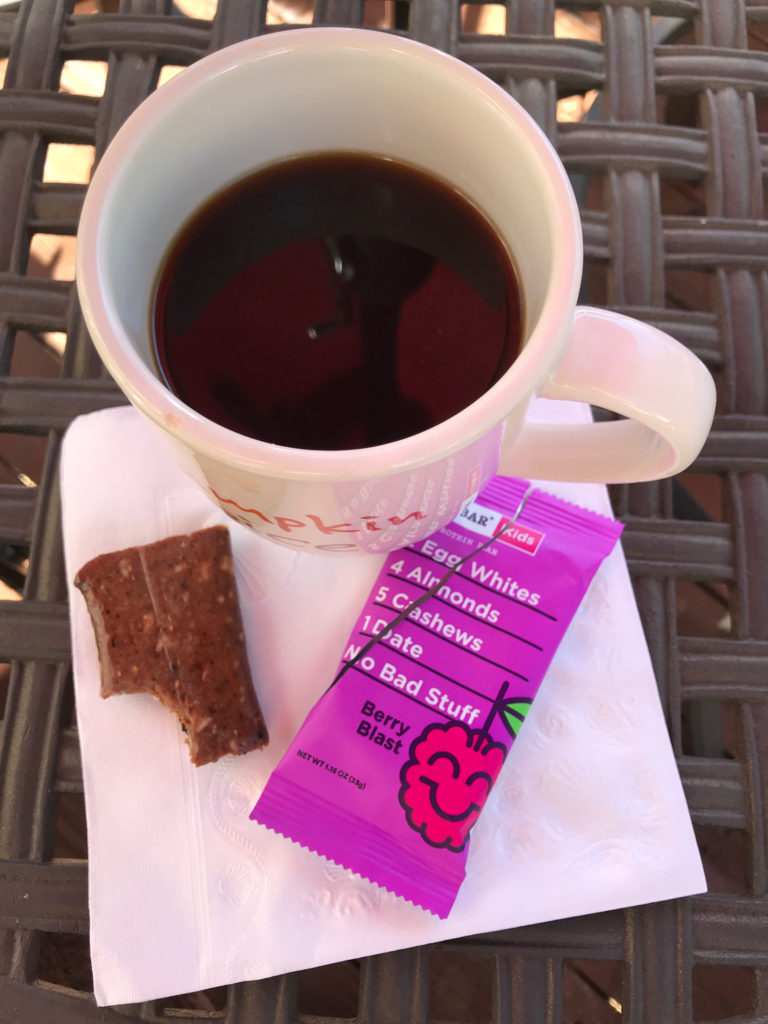 Lunch – 3 SP
Egg White Omelet topped with Smashed Avocado and Everything But the Bagel seasoning from Trader Joe's, a Pear topped with 1 tsp of Chocolate Almond Butter and a few blackberries.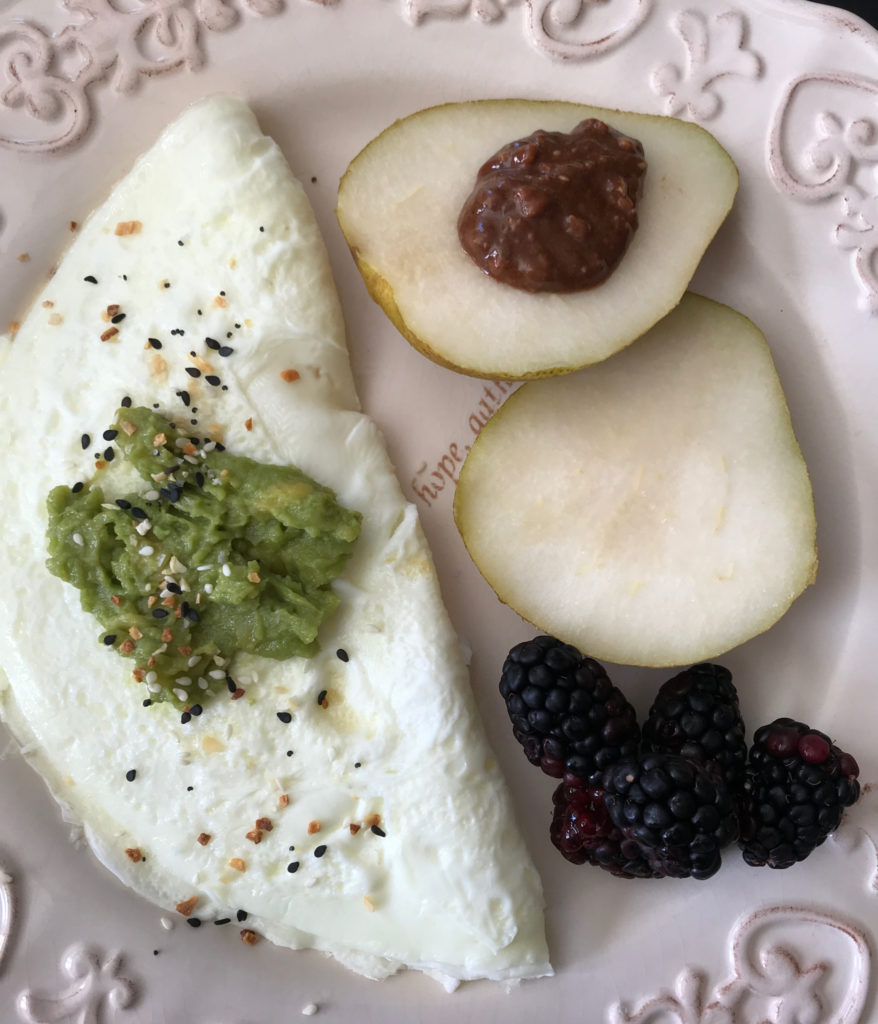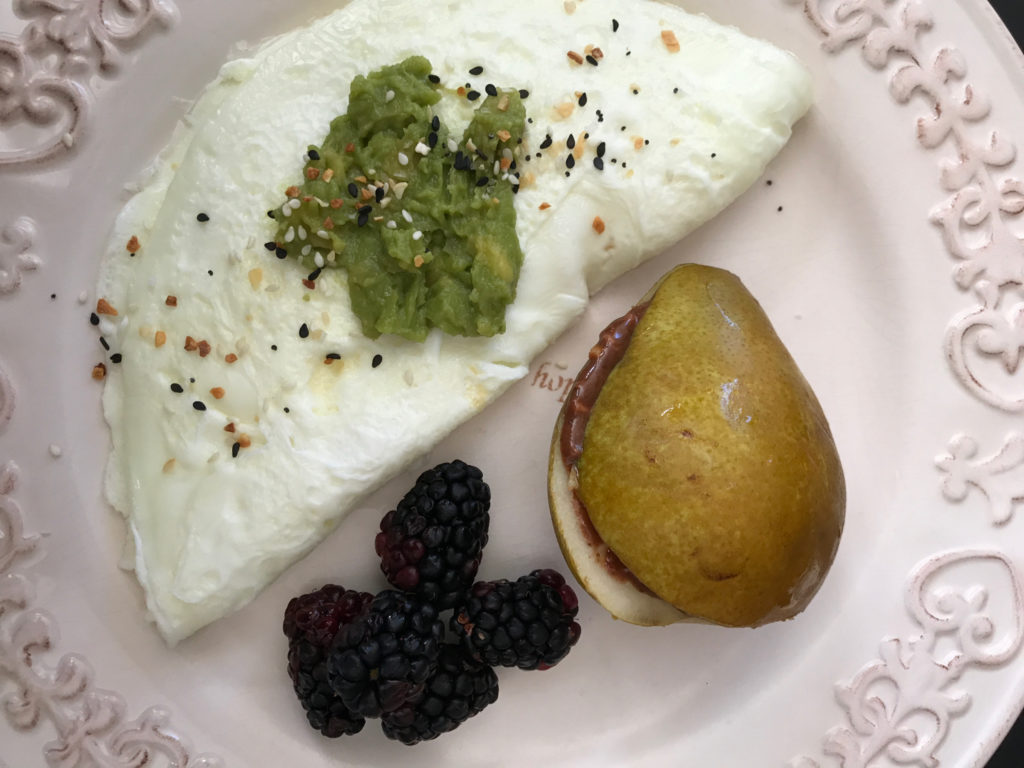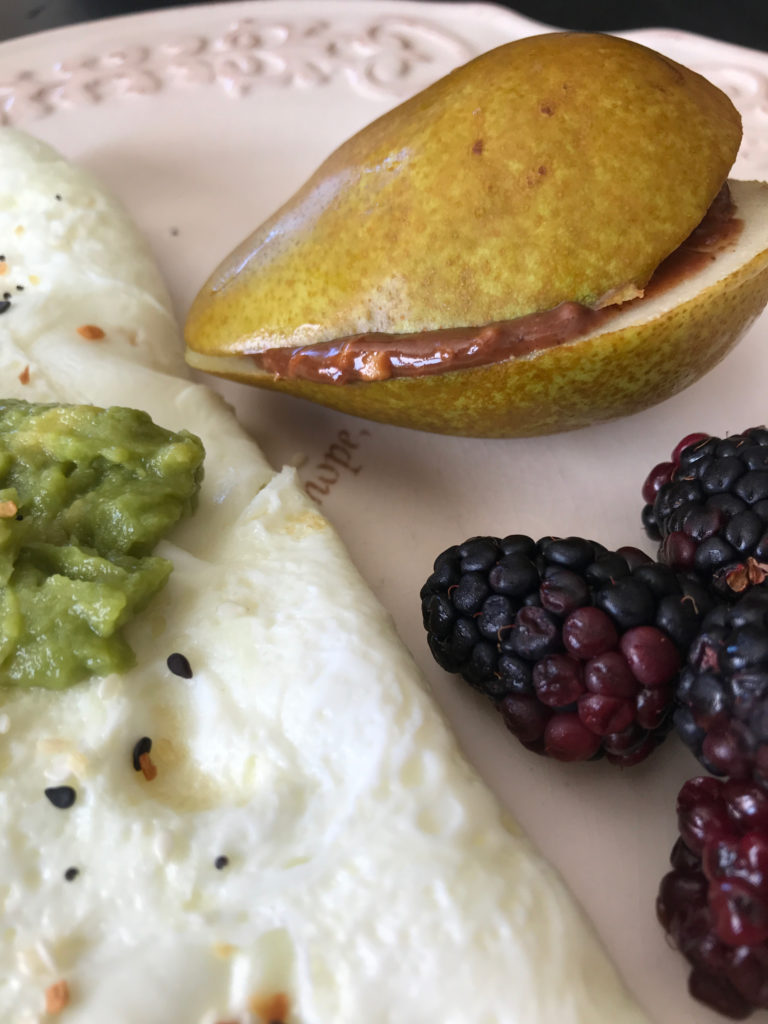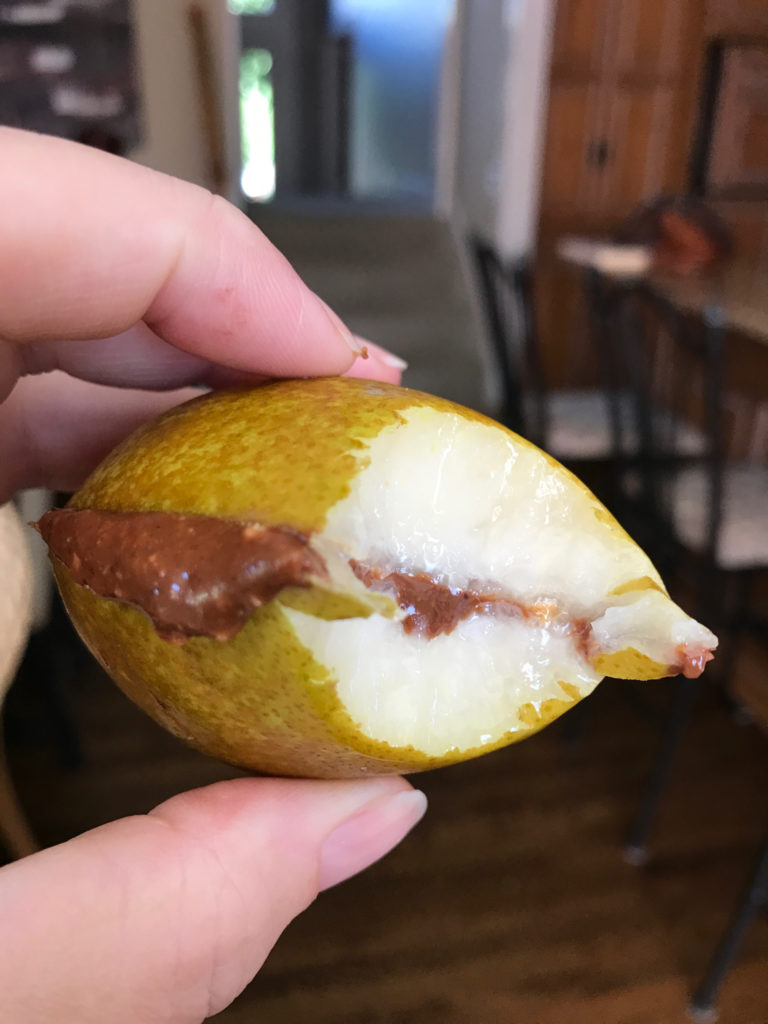 Dinner – 8 SP
Spinach Salad with Tomato, Mozzarella and Balsamic Glaze along side my Soup.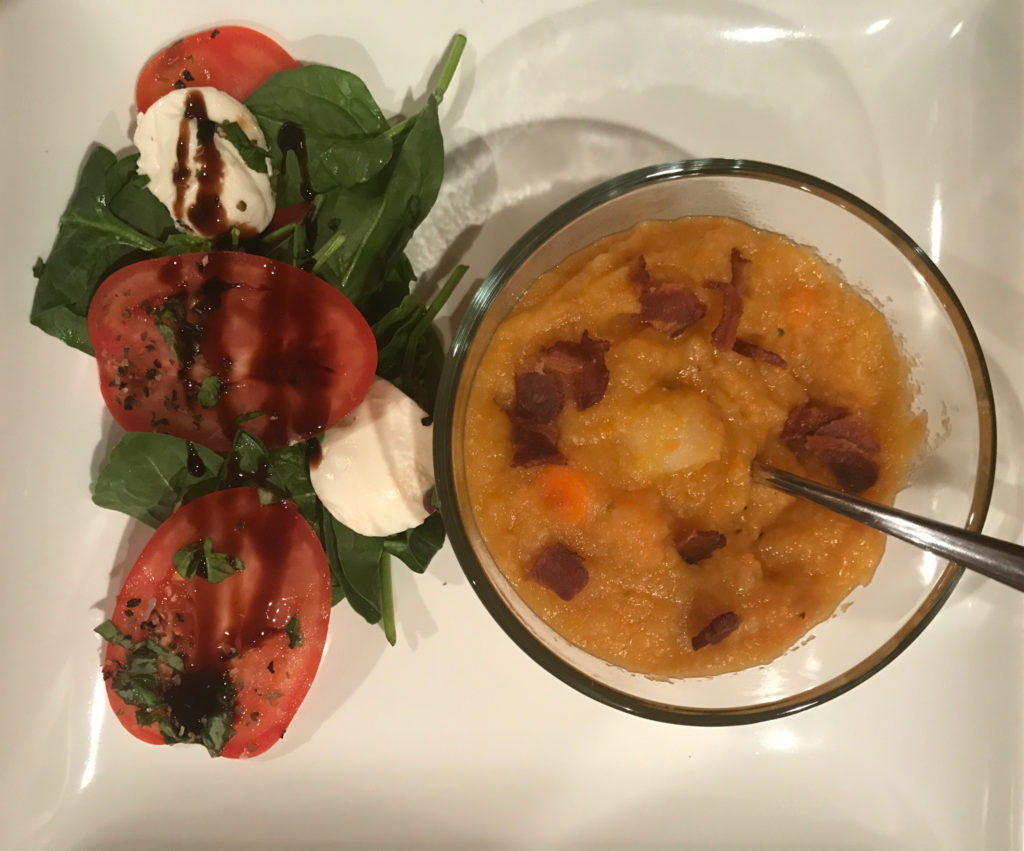 Snack – 7 SP
Un-Pictured 4″ Sub Sandwich at my Weight Watcher Employee meeting.
Daily SmartPoints Total = 22

2017 Goals
Make time each week to Meal Plan
Drink 100 ounces of water each day
Exercise 5 days a week
Eat three meals and one snack daily
FOUR 100 Mile Walking Challenges this year! (This goal has changed a little now that I have this fabulous Fitbit.)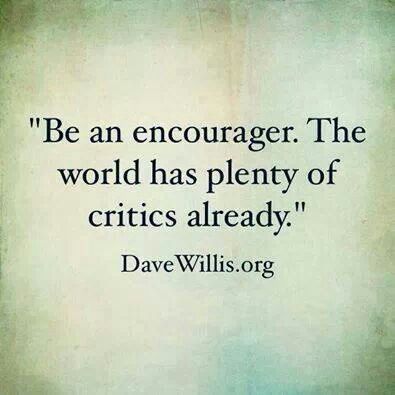 "love the life you live, live the life you love"