It was rainy and cold on Tuesday, so I decided to soak up most of my afternoon in a cozy coffee shop.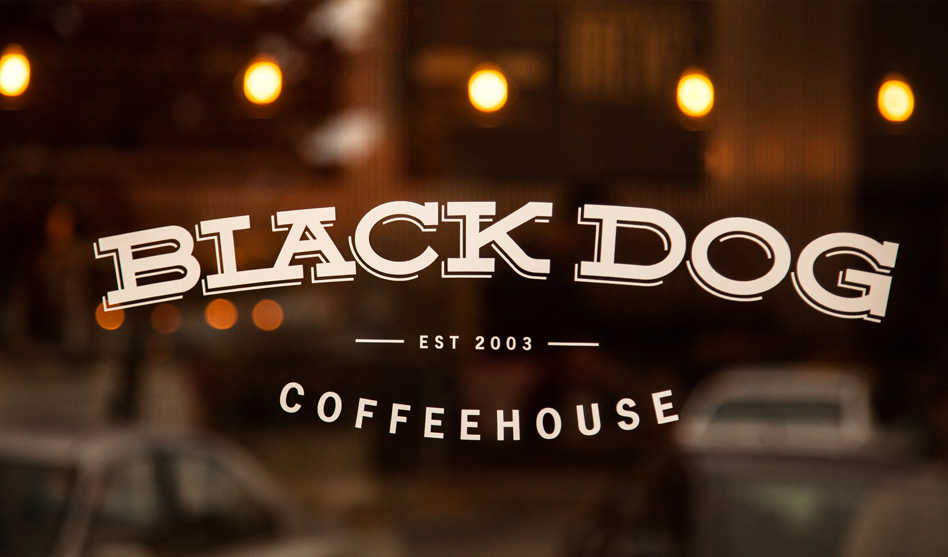 I had a morning appointment with my OBYN (I'm becoming all too familiar with sitting in a waiting room ready to see the doc) then I spent a few hours in a coffee shop, then to my afternoon appointment at the plastic surgery office, where we discuss my tissue expanders and any post-op questions.
Spending the time in between appointments at the coffee shop was relaxing.
I love this place. Tables and chairs to choose from, or big leather chairs to curl up in and little rooms with cozy chairs and lamps that make you want to kick off your shoes. I didn't, but I though about it!
They have all sorts of yummy items on the menu.
I love black coffee and I love a Pour Over, so I started with that.
How cute is this cup of coffee??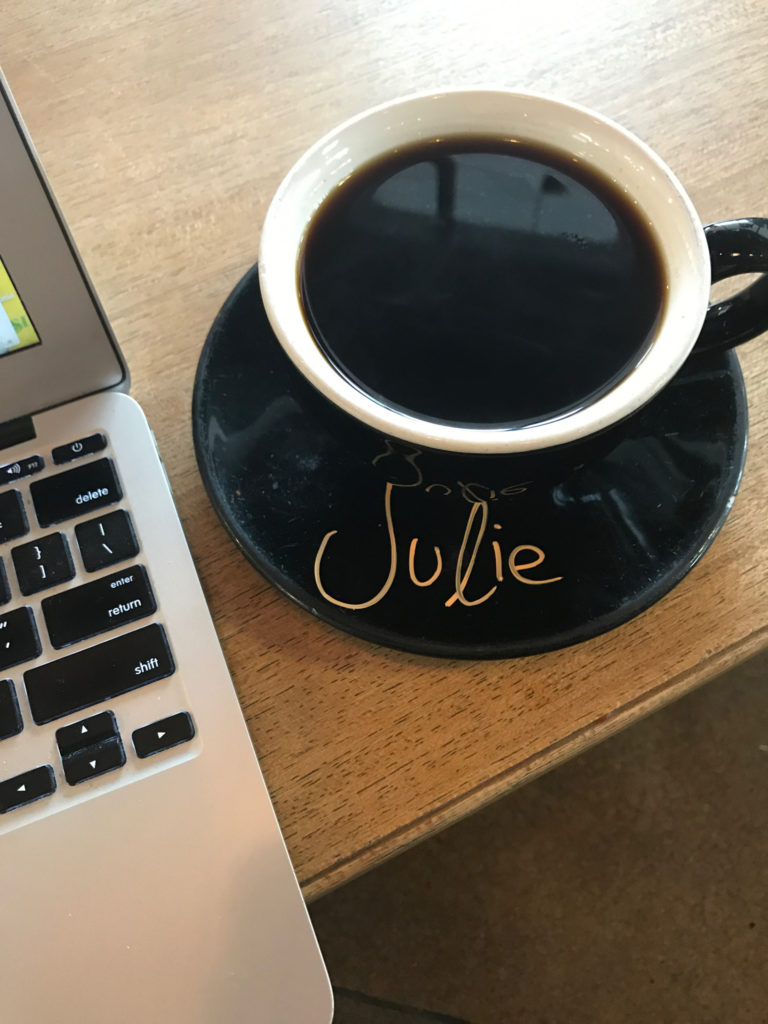 After an hour or so of catching up on the blog and reading emails, I ordered the Butternut Squash Soup. I think I'm going to order this every time I see it on a menu this Fall. This was really really good. I might have to go back!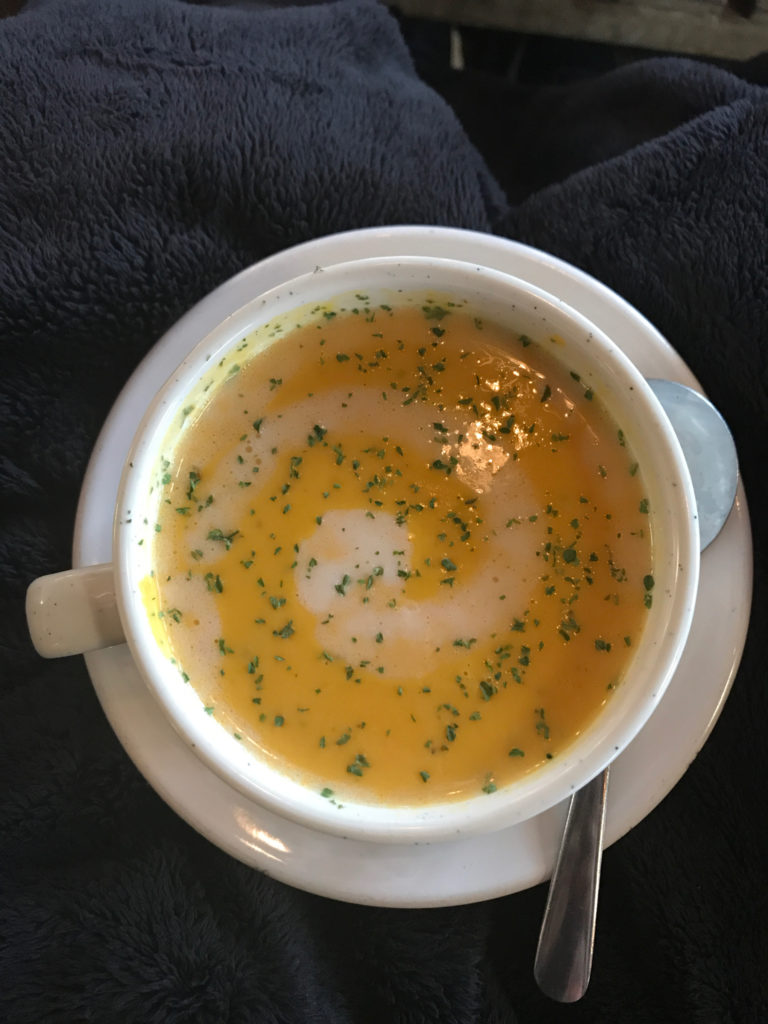 After more coffee, I headed out in the rain to my next appointment. Rainy and 46 outside. That was Tuesday. Yesterday it was in the high 70's? We may have even reached 80. Today, the 50's. Such a variety! Flip Flops or boots???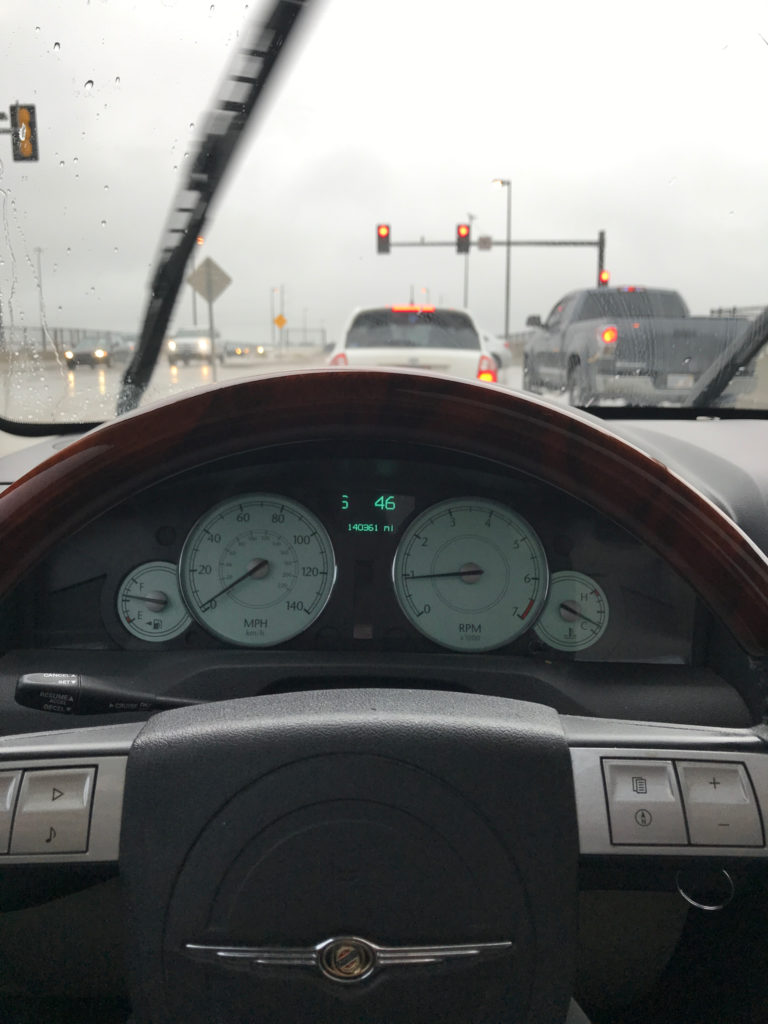 After a long day away from the house and a late lunch, I was looking for dinner options in our freezer.
I found a couple of Tilapia fillets and this bag of root Vegetables.
They were sampling these when I was in Trader Joe's last week with this seasoning. Add a salad and we've got dinner!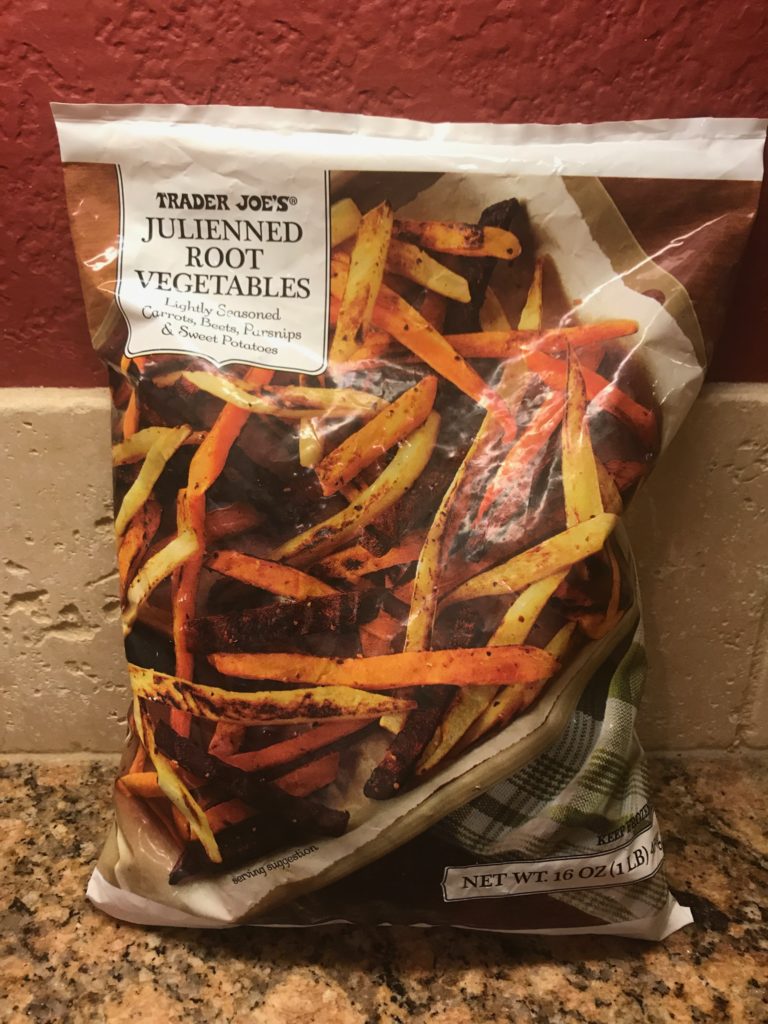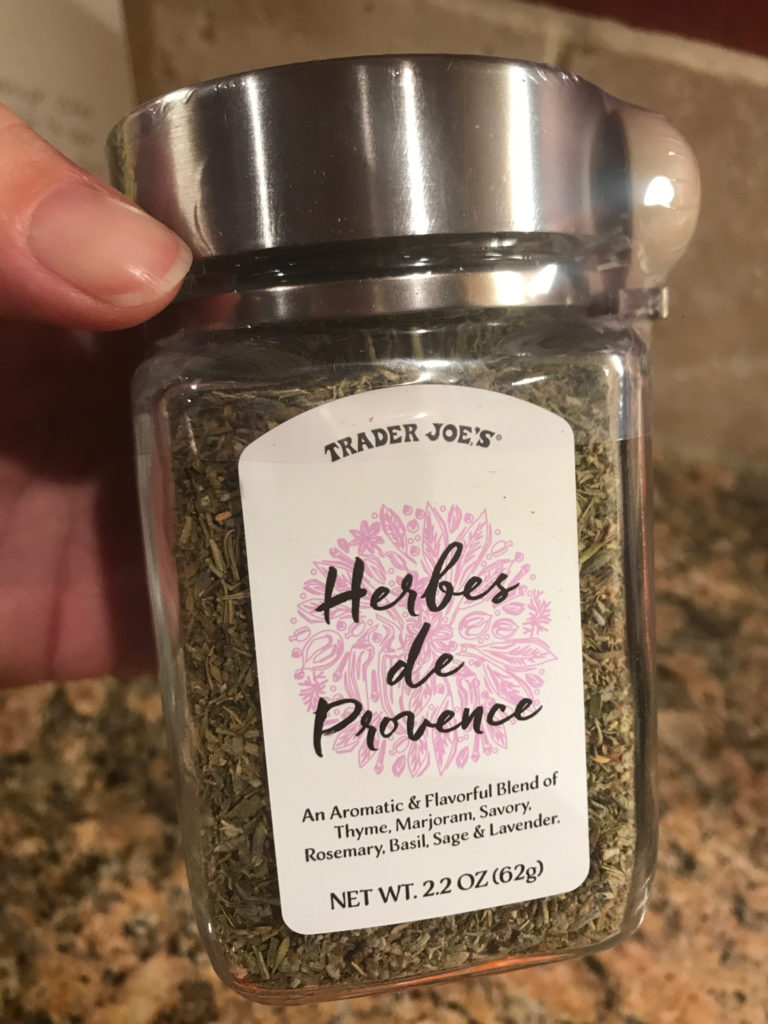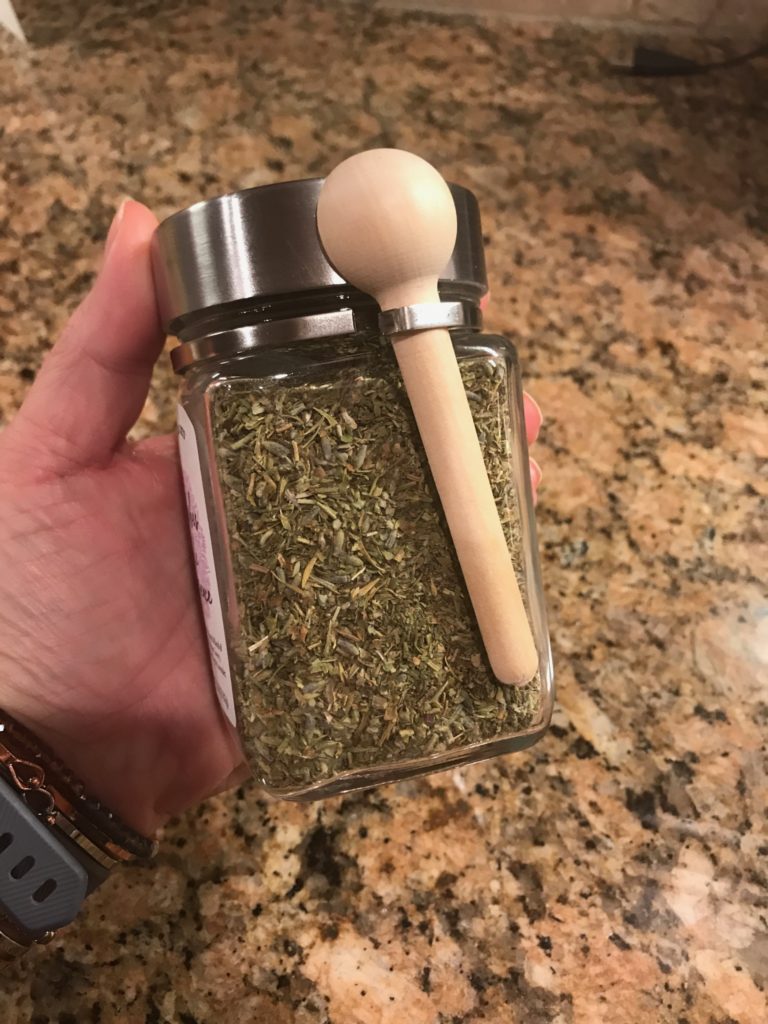 Breakfast – 11 SP
Butternut Squash Soup at the coffee shop.This was delicious.
I didn't ask for the nutritional information, so I guessed on SmartPoints according to the Panera Autumn Soup.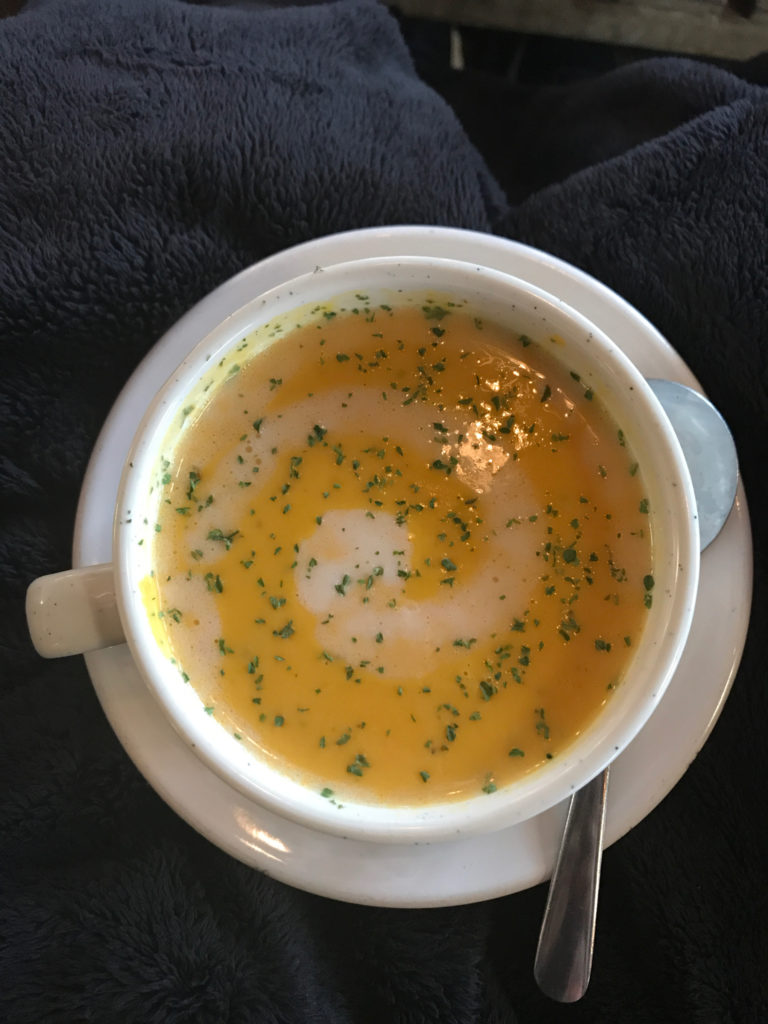 Lunch – 6 SP
My attempt at Potato/Cauliflower Soup, Scallions, Bacon and Roasted Plantains.
I made a ton of this soup the other day. I finally took what was left and put it in the freezer. I still plan to make a better tasting, more attractive low SmartPoint Potato soup and share the recipe. One day anyhow….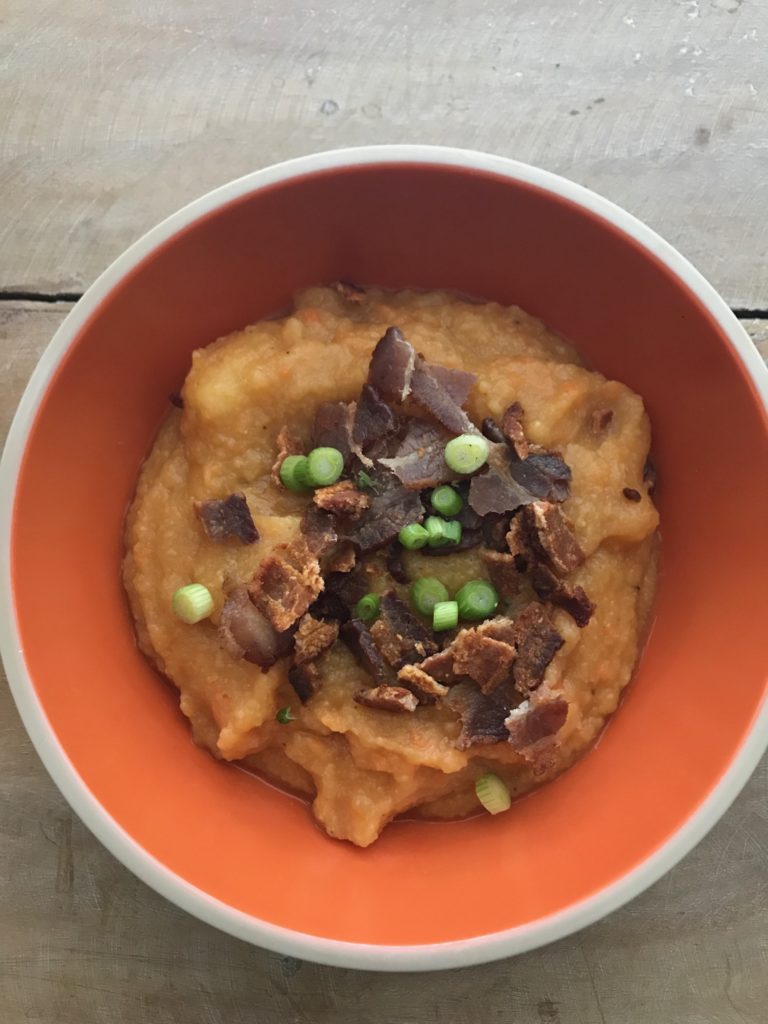 I decided to have a few crunchy Trader Joe's Roasted Plantains with this too.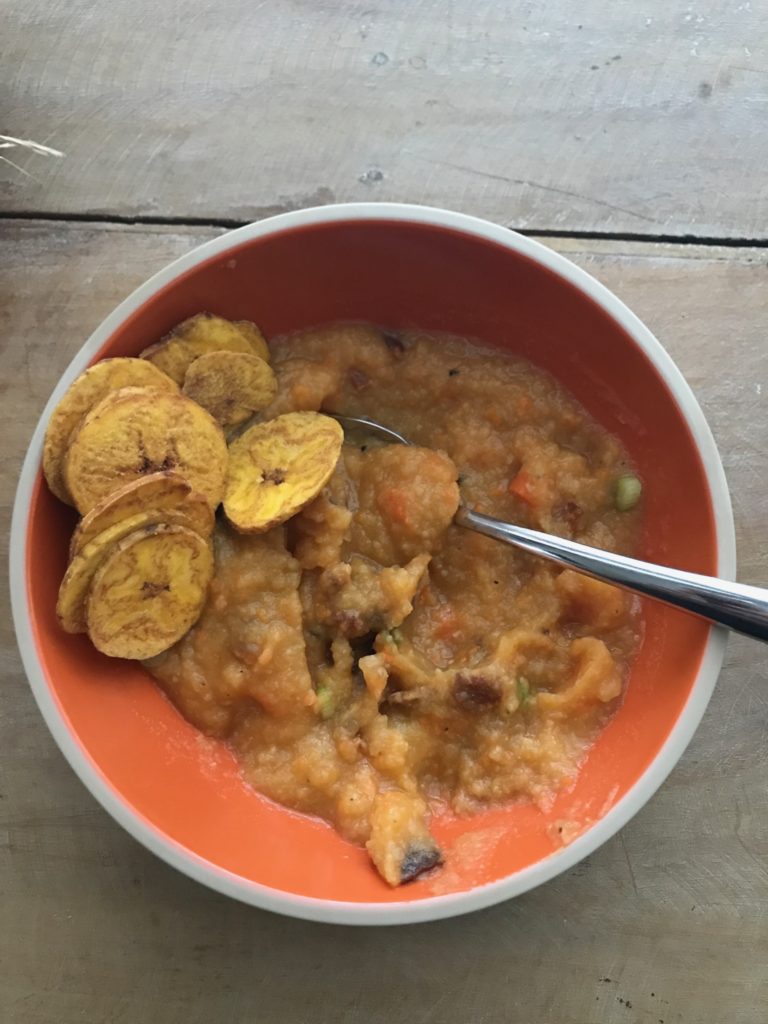 Dinner – 12 SP
Tilapia, Salad and Root Veggies
This isn't so pretty, but dinner tasted so good. I haven't stepped outside the box much lately in variety, so I think dinner tasted so good because it was foods that we just haven't had in a very long time. Dinner was a hit!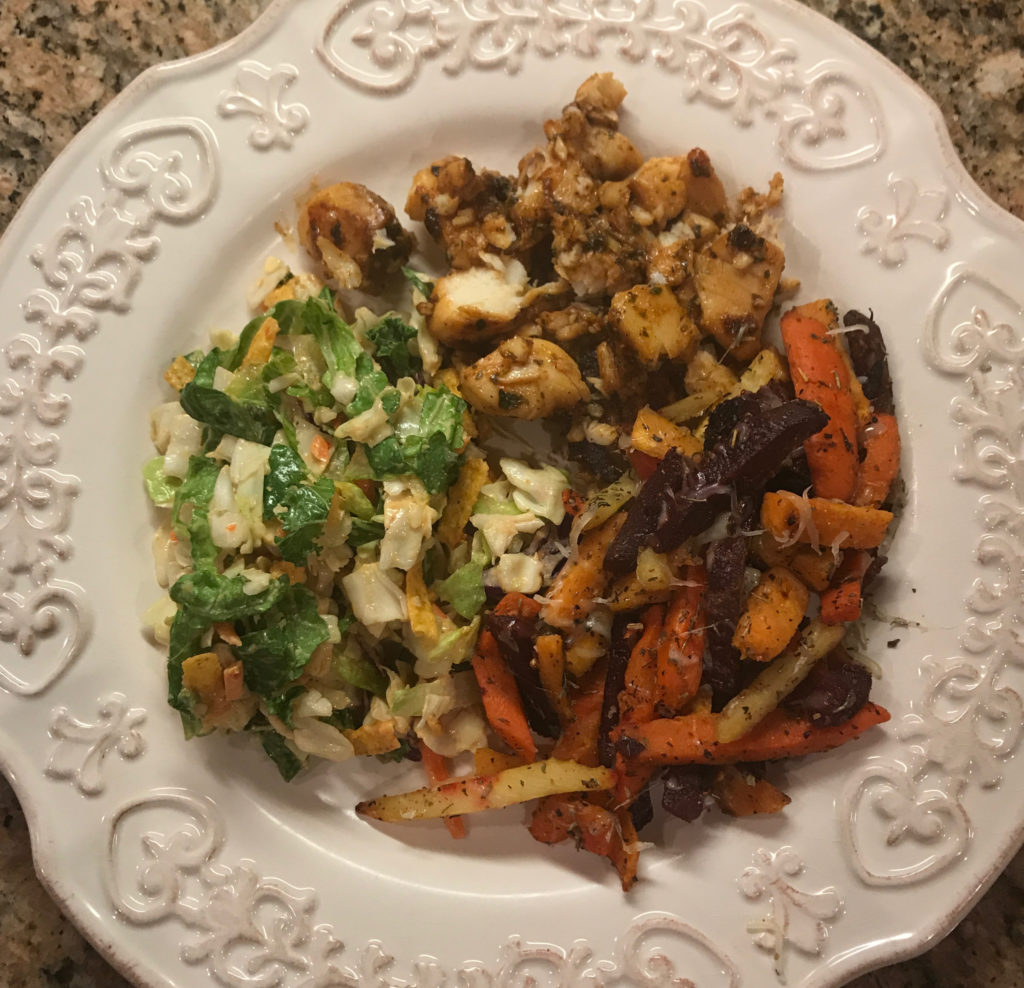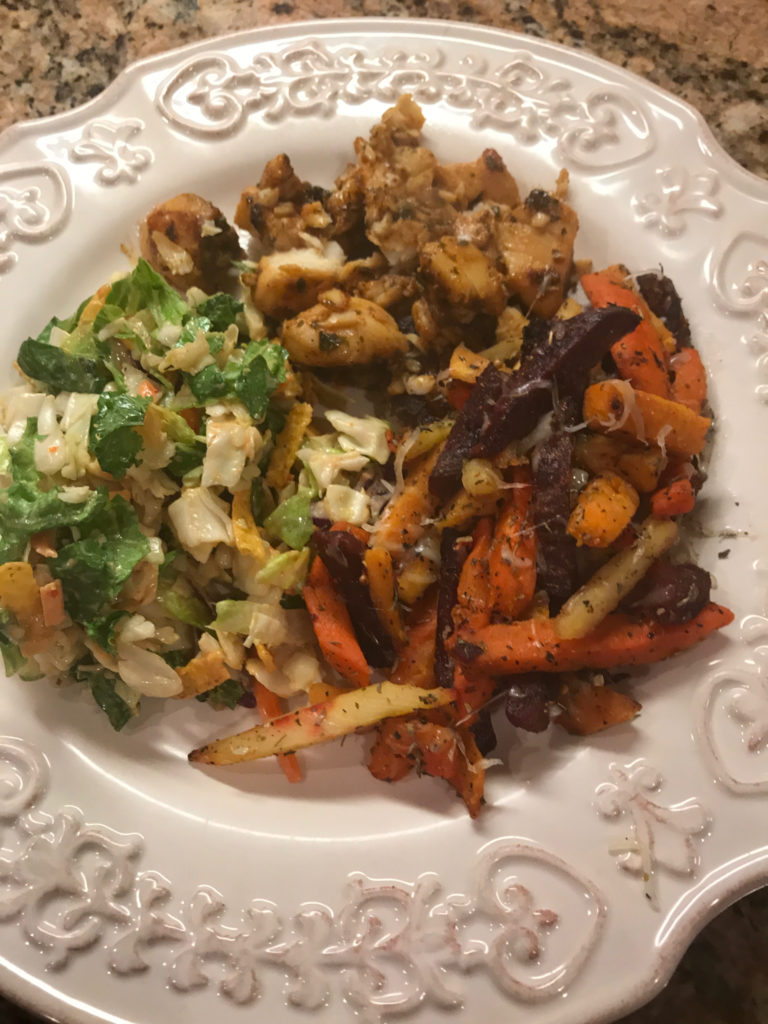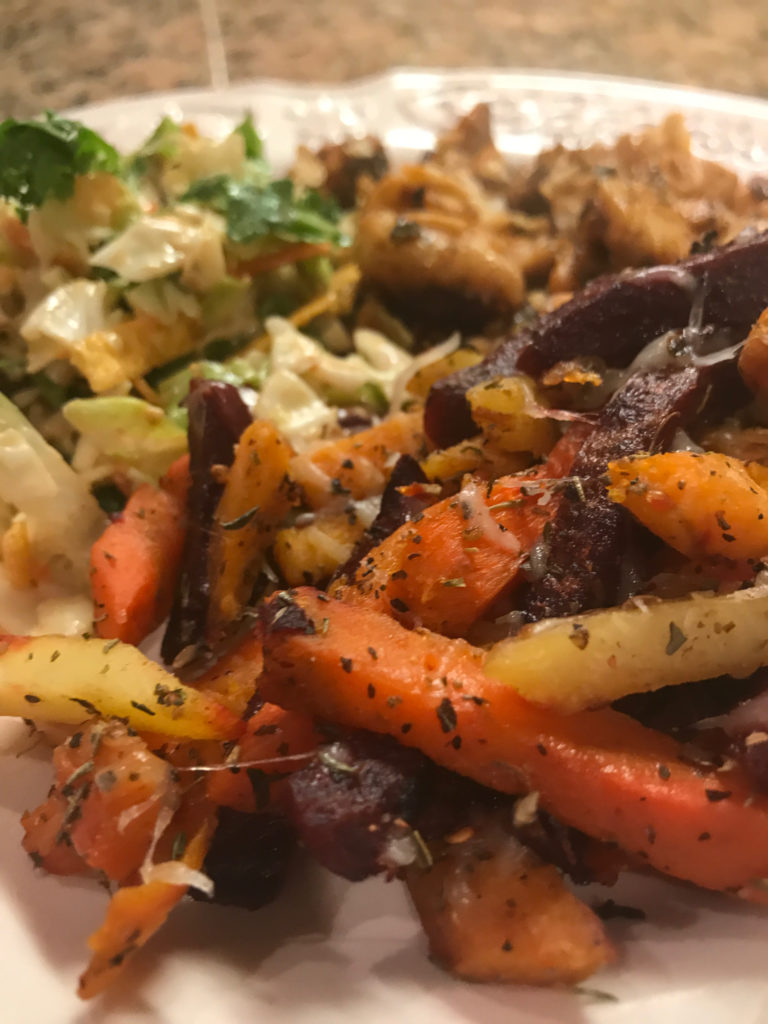 Snack – 7 SP
Un-Pictured Cider
Okay, more blog post to come. Trying to play catch up!
Daily SmartPoints Total = 36

2017 Goals
Make time each week to Meal Plan
Drink 100 ounces of water each day
Exercise 5 days a week
Eat three meals and one snack daily
FOUR 100 Mile Walking Challenges this year! (This goal has changed a little now that I have this fabulous Fitbit.)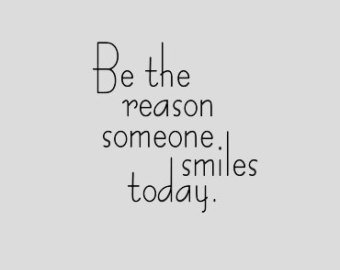 "love the life you live, live the life you love"