Hi Friends!
While I have not been blogging or posting much on Instagram, I have been enjoying family and friends and staying focused on feeling Thankful & Grateful.
One year ago today I turned 50. I loved turning 50. I was feeling good about my health and my life and I was so happy to be headed to Dallas for Weight Watcher Leader Training. Everything in life was feeling really good.
Yesterday, as I went into the last day of my 50th year, I didn't like that my memory of 50 would now be associated with my breast cancer diagnosis and all of the things that came for our family following my diagnosis.
I wanted my memory of 50 to be all about how great I was feeling in life and the goals that I had achieved.
I decided to make my memory of 50 about overcoming obstacles.
I decided to make yesterday, the last day of 50, a truly great day by doing things that I love and thinking about my success and my families success in overcoming obstacles, and that's exactly what I did. It was a truly great day.
I worked at two of our Weight Watcher meeting locations, filling in for one of my coworkers. I love being able to Lead meetings at the stores. The members truly are so welcoming and friendly.
Our meeting topic this week, What Are You Thankful For, gave me all sorts of good feels. Not only did the members have great things that they were Thankful & Grateful for, but this was the perfect opportunity for me to be Thankful & Grateful for being able to overcome the obstacles that had been presented to our family this past year. It was a great work day!
Later in the afternoon, my mom came over and gave me a foot massage. She knows this makes me very happy.
After Mom left, I curled up in my big chair by the fireplace with a cup of coffee and started this blog post. I really miss you guys.
Tess called and we had a nice chat. Love me some mother/daughter time.
Then, I went to a girlfriends house for a spur of the moment get together before a few friends head out of town for Thanksgiving.
I came home late to finish up this blog post, something I truly love.
I ended 50 blogging.
I'm going to remember 50 as the year that me and my family were able to overcome obstacles and I will remember that the last day of 50 was a really good day.
I'm feeling Thankful & Grateful
This past weekend, we got my mom moved into her new apartment. We spent part of Friday, all day Saturday and a little time on Sunday getting her situated. Mom has a real knack for making things cozy and her new apartment looks like home already and she is super happy. She had several friends from her work step in to help and I honestly don't know how we would have gotten it all done without them.
Thankful & Grateful!
This girl came to town Wednesday!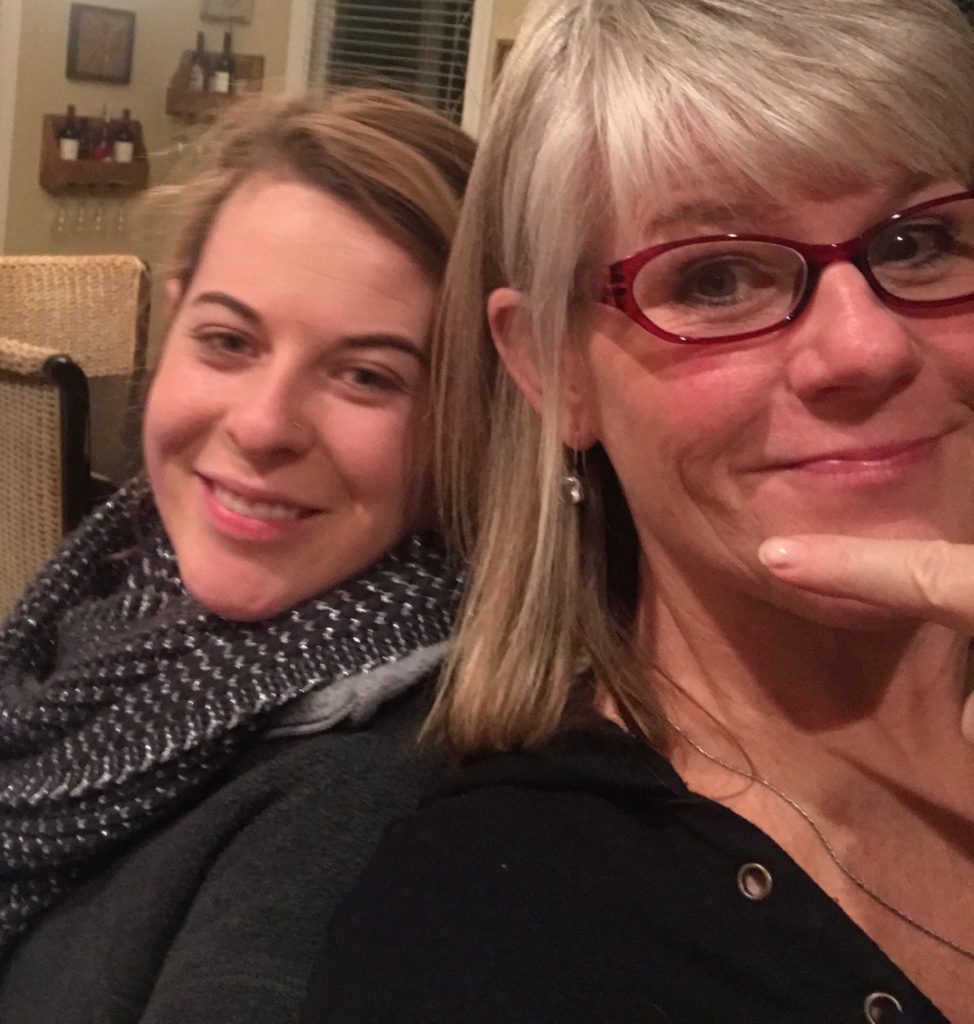 I picked up my daughter Tess and her fiancé Manuel and Tucker at the airport Wednesday evening.
Tucker experienced his first flight and was a real champ! It was fun to have him back home for a long weekend. He has had a rough month with a digestive disease but he is doing much better thanks to him mom and dad, Tess and Manuel. They are going to make great parents one day! This is one loved dog.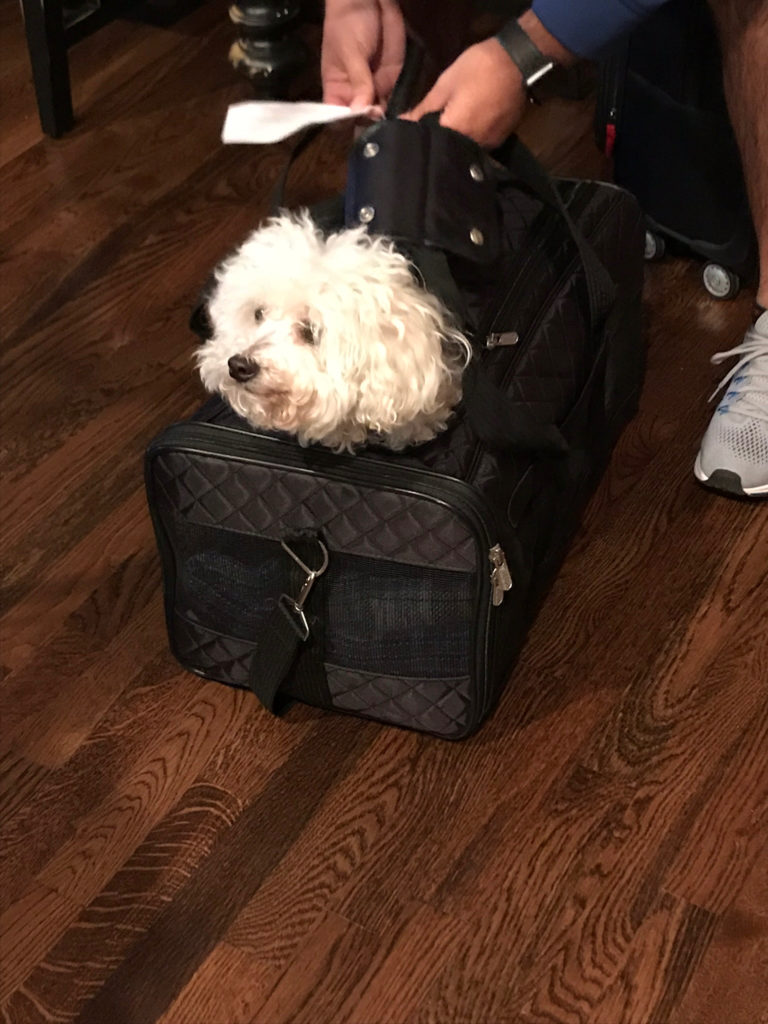 We had our first Thanksgiving dinner here on Saturday and we had a happy houseful.
I simplified things this year by accepting the fact that it is okay to eat Thanksgiving Dinner off of paper plates (but the really good kind!).
I also decided that I would order a smoked Turkey and a Honey Baked Ham and spend less time cooking.
The Turkey and the Ham were both amazing.
The Turkey practically fell apart as Shelby carved it. Delish!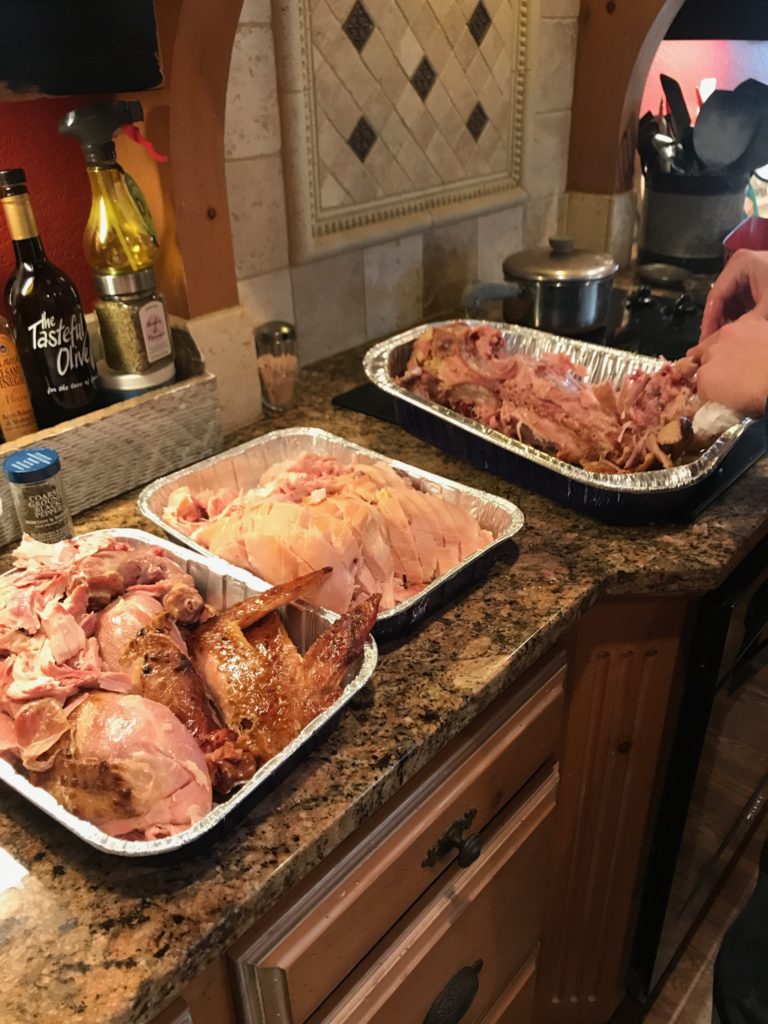 My mom is always in charge of the dressing and the sweet potatoes. Thanks Mom!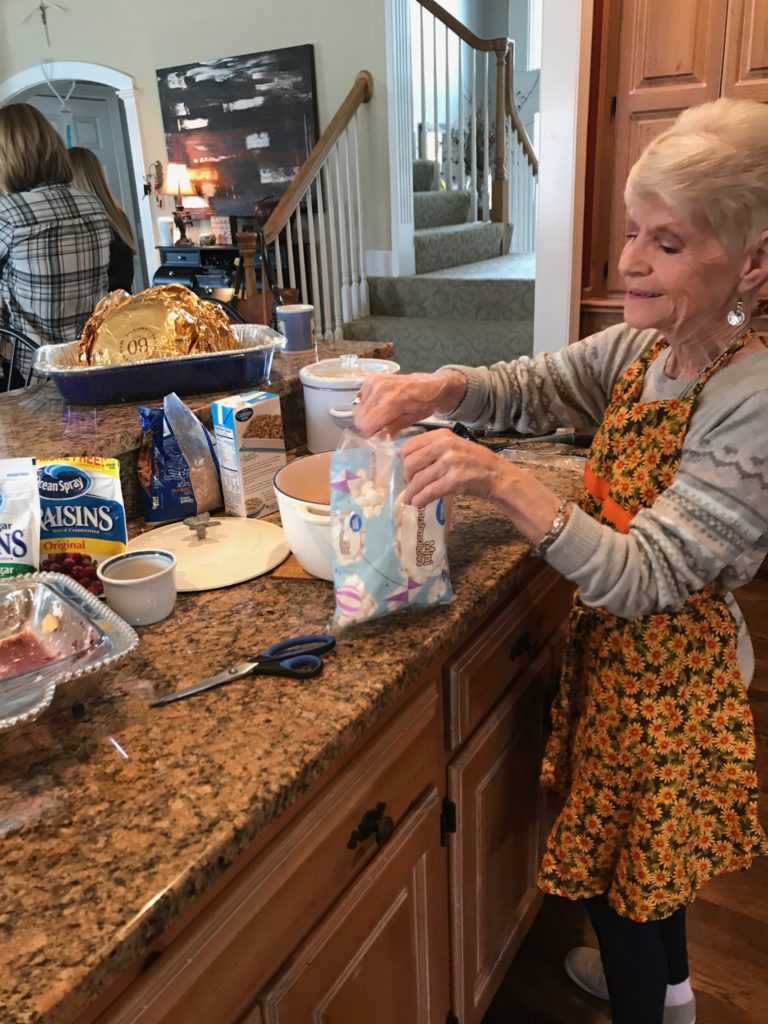 Lots of Thankful & Grateful people here…..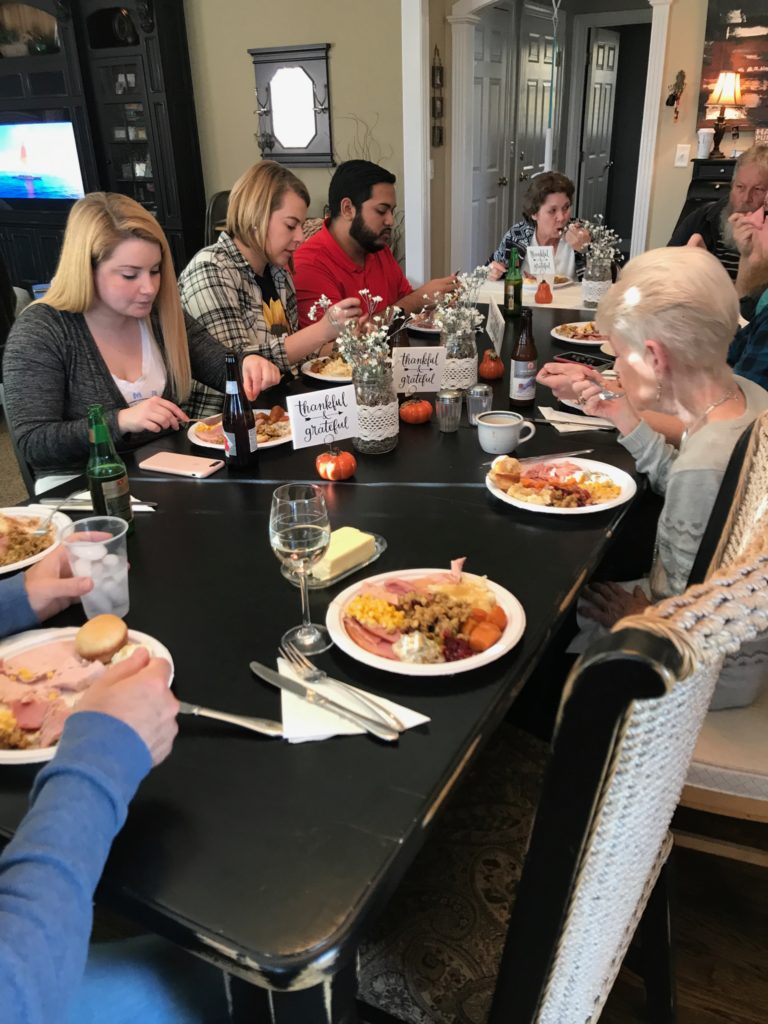 I even kept my decor simple by placing these around the house.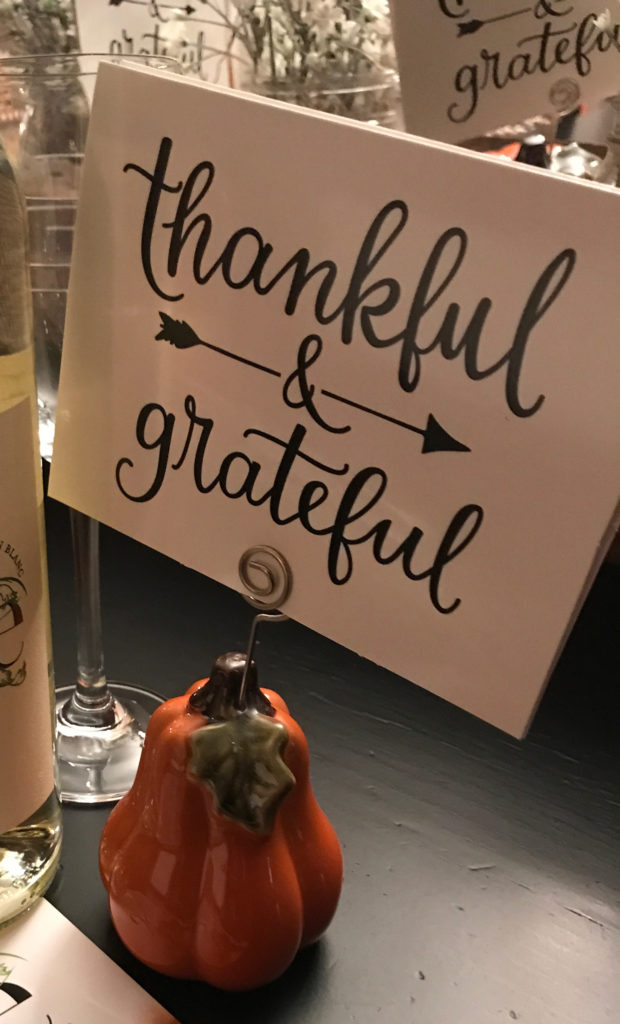 All that simplicity left lots of playtime before and after dinner. Aunt Tess was catching up on baby snuggles.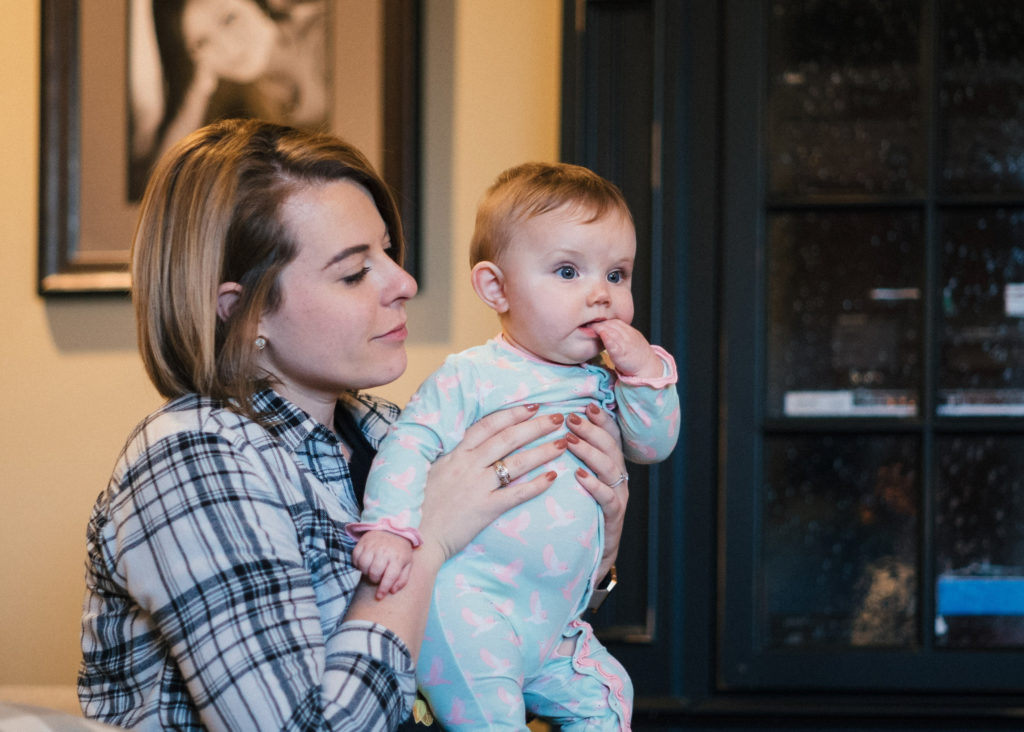 Our daughter Anne and her family were not able to make it up from Oklahoma for our Saturday meal, but they will be here on Thanksgiving Day for dinner number two!
Here is a recent picture of her three. These three could not look more alike! I can't wait to see them all.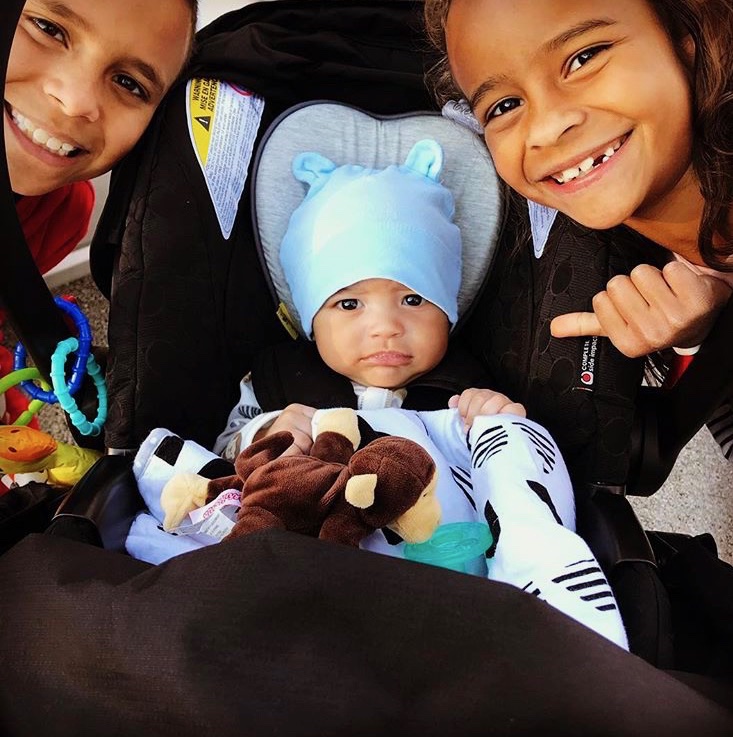 We are so Thankful & Grateful for our three new grand babies this year!
Kingston, in the picture above, is now 3 months old.
Below is Sawyer (6 months) and Wrenley (8 months) just chillin on Saturday.
Look at those cute little baby toes!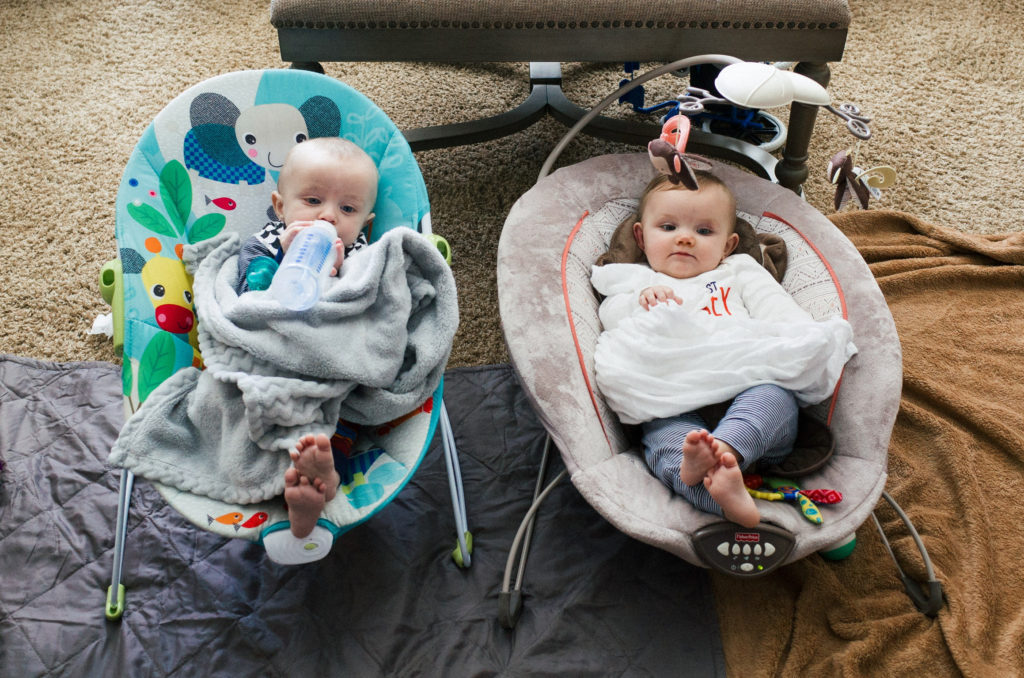 That face! Such a happy baby.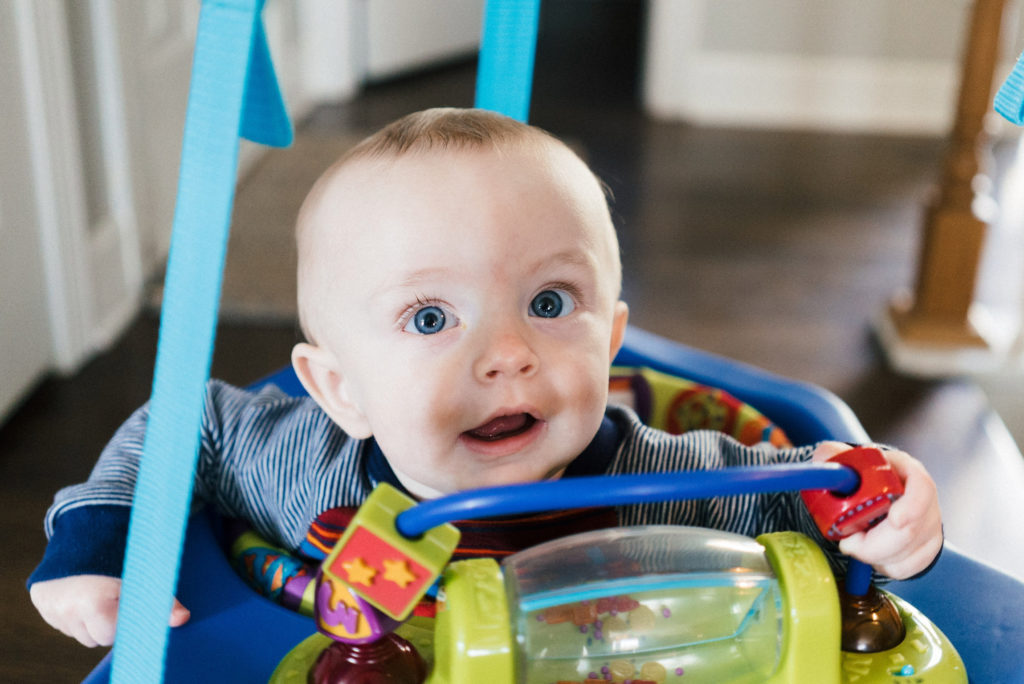 Those cheeks! This one giggles a LOT! (So happy my grand babies sit in this high chair I found at an antique store a few years back.)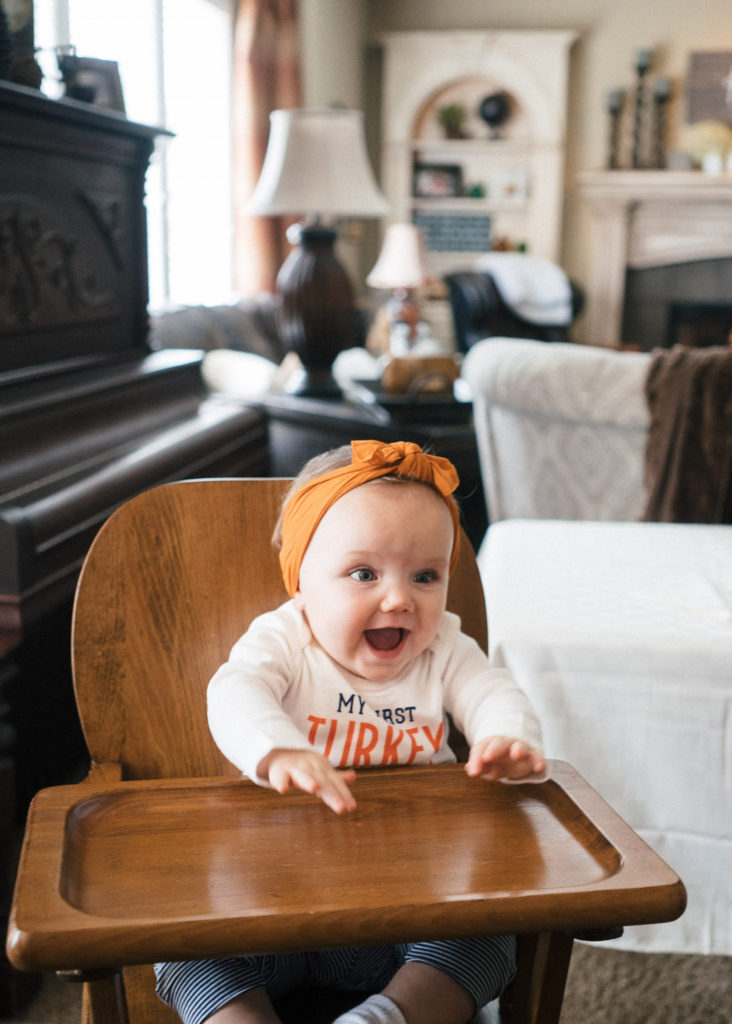 These guys. Thankful & Grateful for all of them.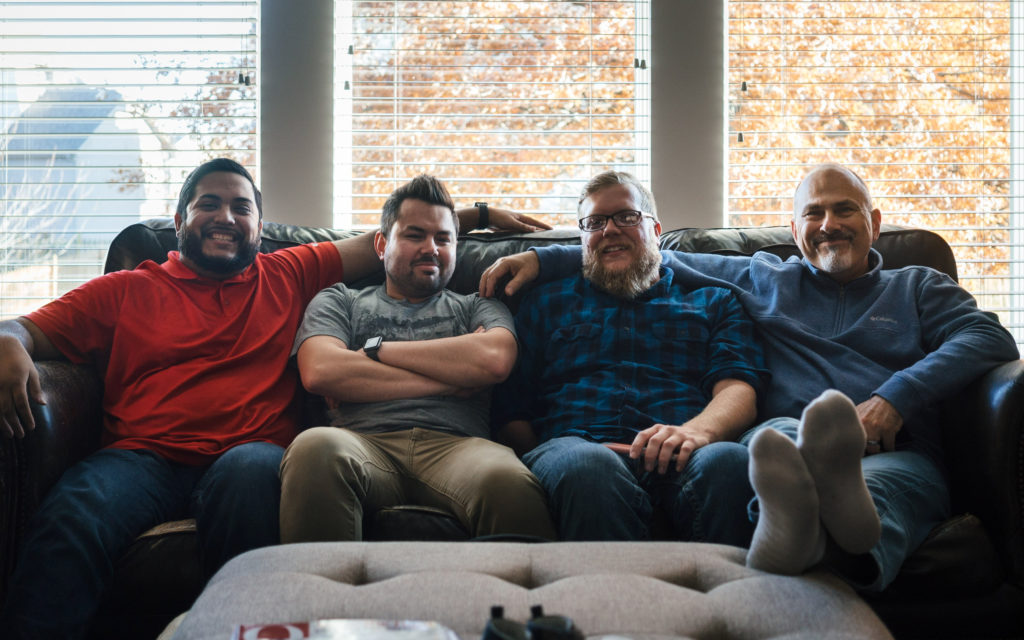 The girls asked me if I would like for them to put the tree up. Um…..YES PLEASE!!
Kate and Jordan put on the lights. I love you girls.
Thankful & Grateful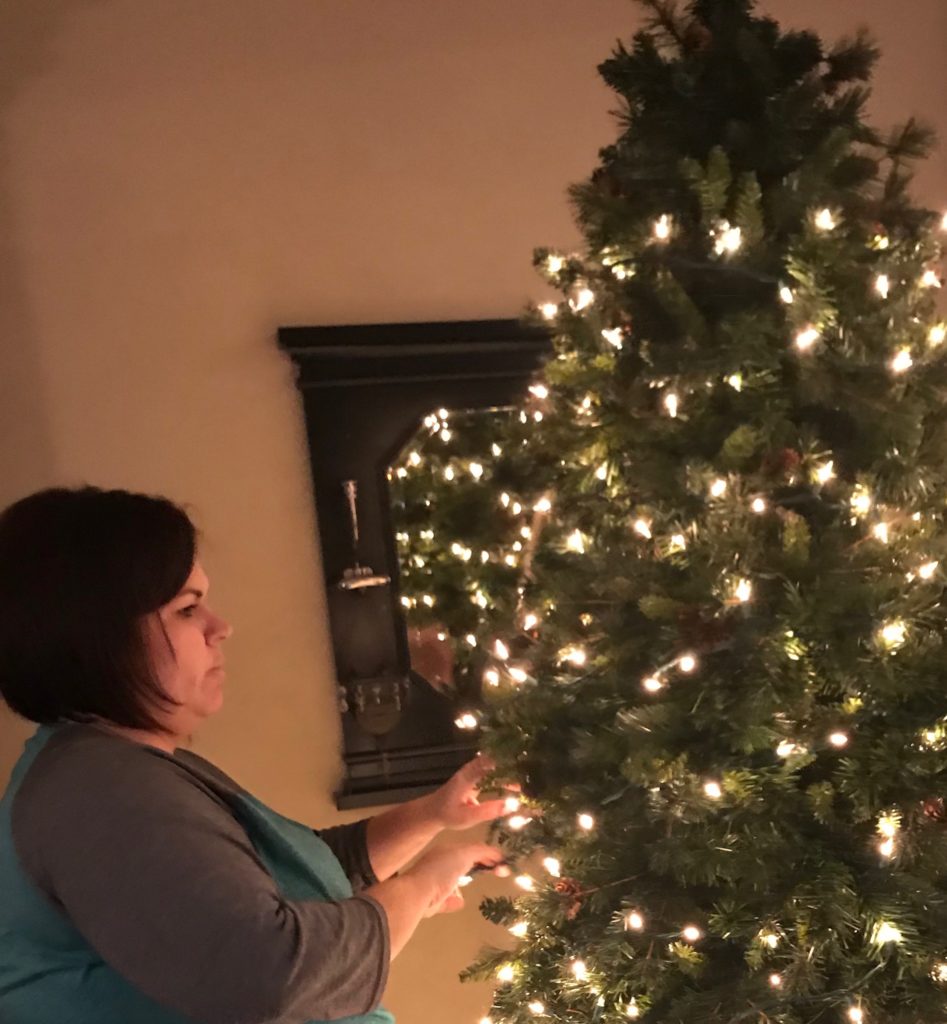 All the girls, even the little ones, hung all of the ornaments.
I sat in the chair and watched.
It was heaven.
Thankful & Grateful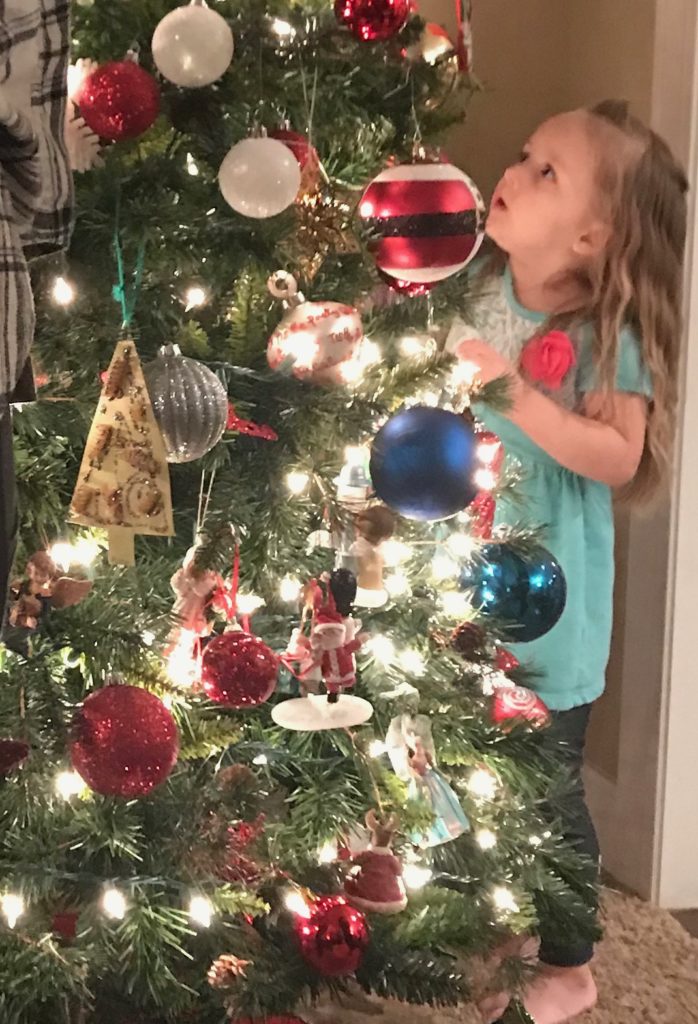 The house was just the way I like it. Full and happy.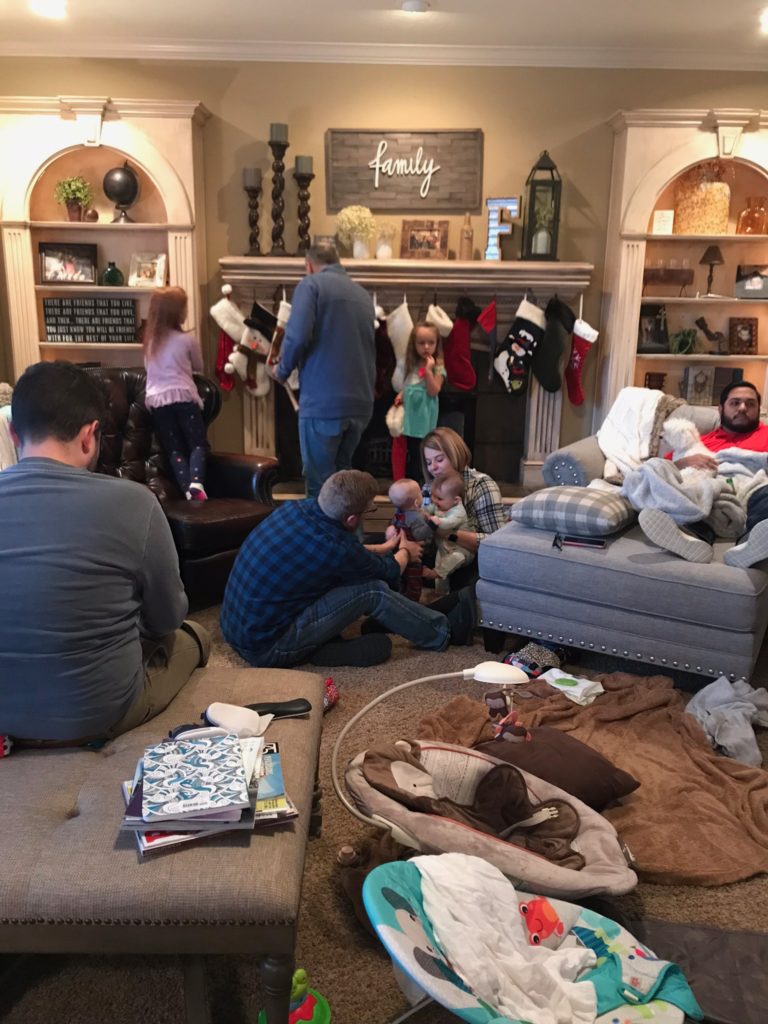 With the three new babies this year, we now have 18 stockings hanging!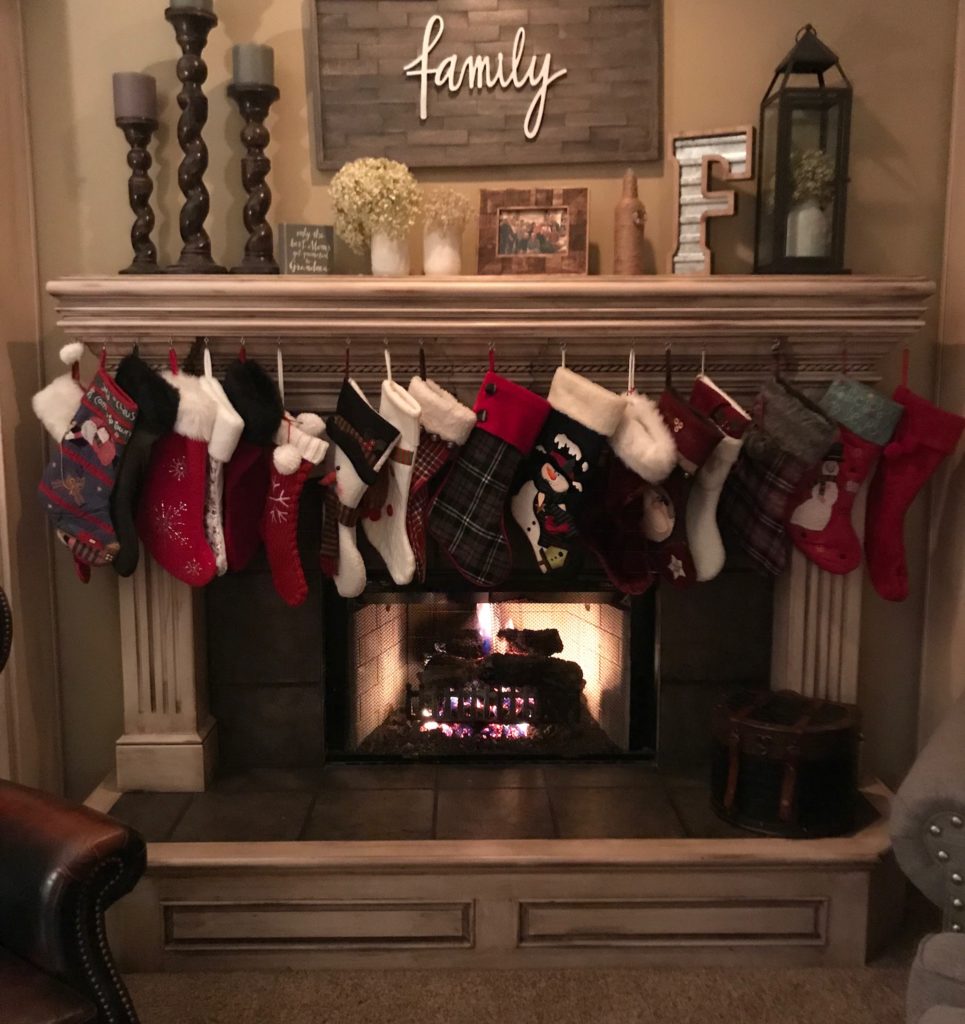 I may keep Christmas super simple this year too! The living room feels cozy with just the tree and the stockings.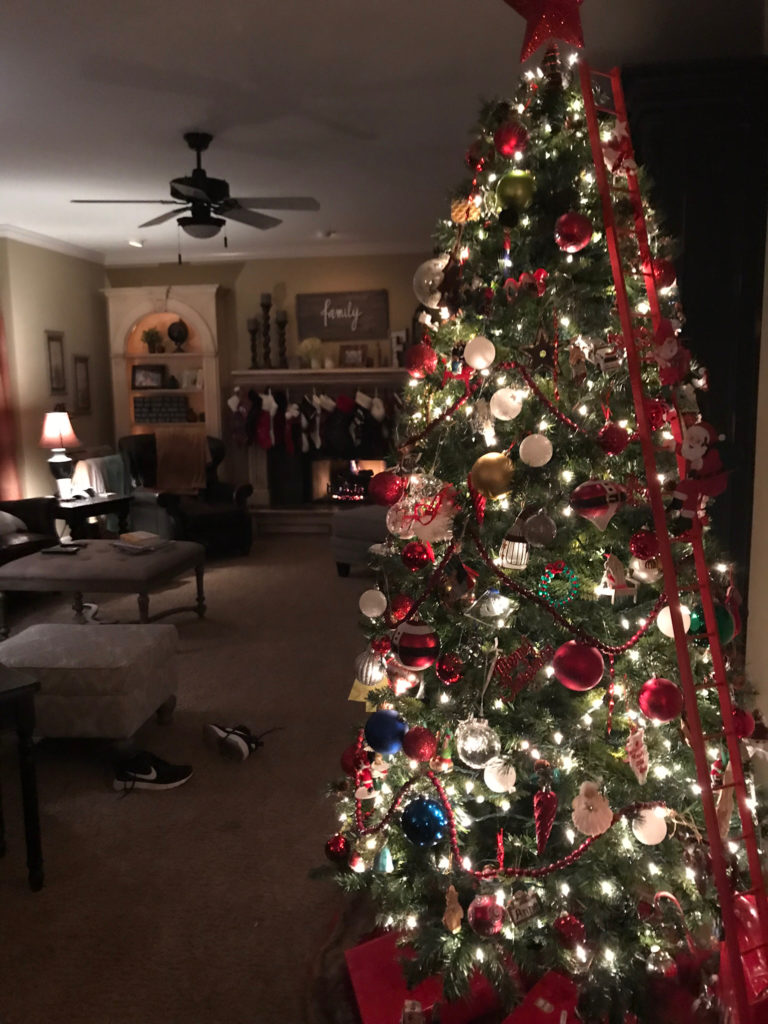 Our daughter Anne and her family will be here tonight and spend the night at our house. I'm so looking forward to having them all to ourselves for the night.
We will be having Thanksgiving Dinner at my In-Laws and the only thing I have to take is a requested salad from a restaurant up the street. The only thing I have to do is remember to pick it up today!
Feeling Thankful & Grateful!
Happy Thanksgiving to you all!
Thankful & Grateful for each and every one of you.
Hugs.
2017 Goals
Make time each week to Meal Plan
Drink 100 ounces of water each day
Exercise 5 days a week
Eat three meals and one snack daily
FOUR 100 Mile Walking Challenges this year! (This goal has changed a little now that I have this fabulous Fitbit.)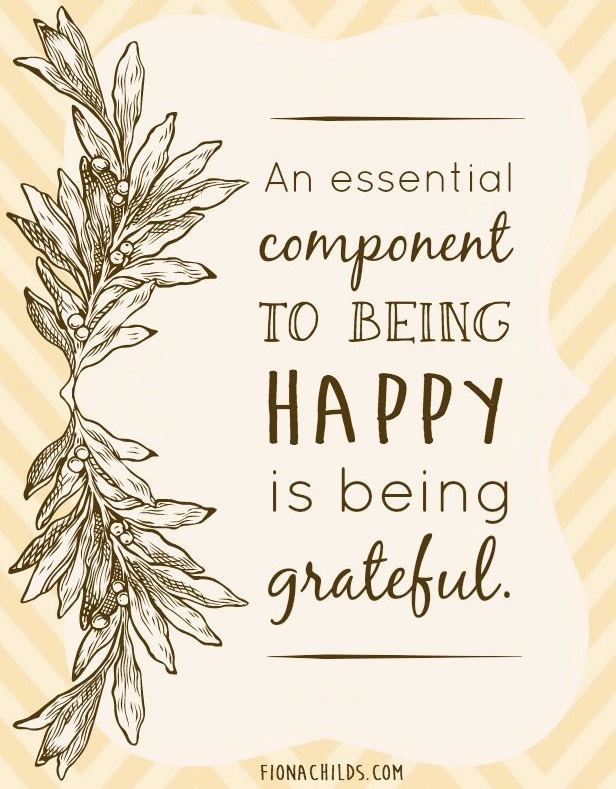 "love the life you live, live the life you love"