Happy Friday!
I'm excited to share that the last week has gone surprisingly well!
I came out of a 10 1/2 hour surgery to the news that the surgery was a success and I now had a tummy tuck and new boobs! Of course I don't remember that at all, but Tess and Mike tell me that when I woke up, I knew the good news.
I spent four adventurous nights in the hospital and came home on Monday.
Friends and family came to visit at the hospital, and while I feel like I was completely alert at all times, I vaguely remember those first few days.
I'm working on a post for a later date with pictures, but for now I just wanted to let you know that I am home, I am happy.
The Jokes on YOU, Cancer!
Because of you….
I feel more loved than ever from family and friends.
I've received all sorts of beautiful flowers, food and gifts.
I got all of my Christmas shopping done early.
For Christmas, I got a tummy tuck and new beautiful boobs!!
Oh…and I kept my sense of humor!
Here I am all Christmassy with my new boobs and my drains, happy as can be…
So the Jokes on YOU, Cancer!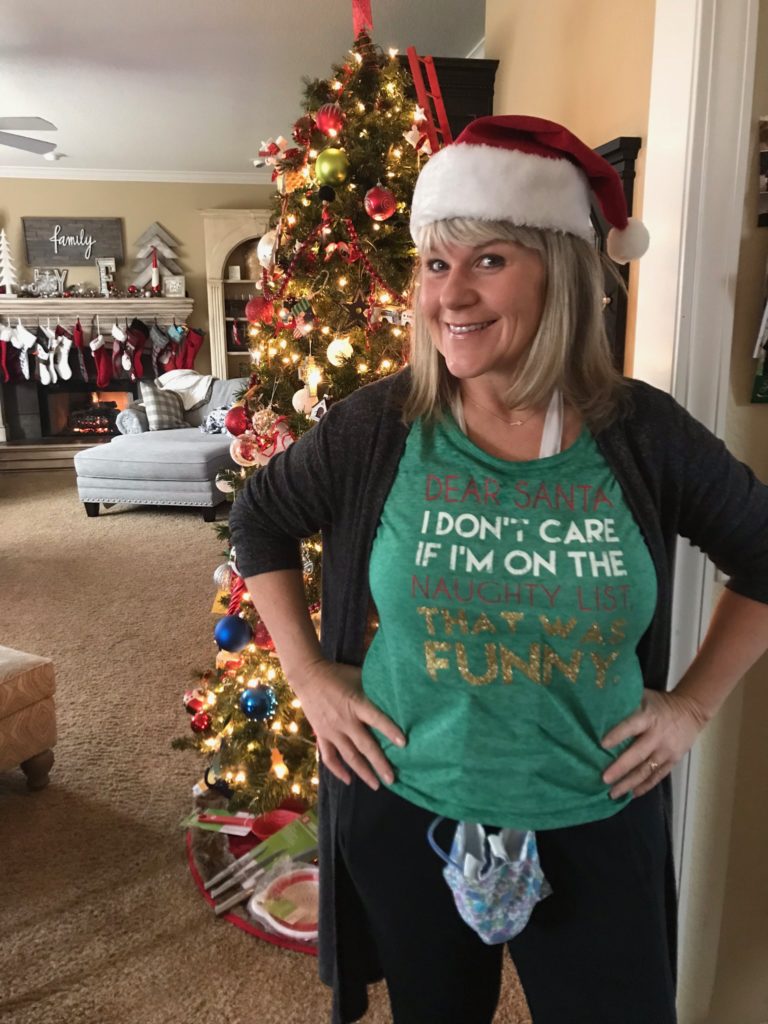 "love the life you live, live the life you love"