It feels great to sit down and write a simple post about what I ate yesterday.
I started tracking two weeks ago today. I'm going to go to my WW meeting next Friday. It has been too long since I have attended a meeting as a member. I'm anxious to work that back into my weekly routine.
It was a snow/ice day yesterday, so I pretended like I still had kids in school and spent the entire day in my pj's. Not really unlike many of my past several days. I'm still working on a Blog Post about 2017. It's like this really depressing drama that I'm trying to turn into a dark sitcom. Or something like that.
I'm trying to focus on all of the great things that happened, but lets be honest, 2017 brought a lot of shit with it and I'm sorting through it all.
Let me just say that reviewing 2017 has me feeling a roller coaster of emotions.
Moving on…..
My only exercise right now is stretching, so that's what I'm doing.
When I wasn't on my computer or stretching yesterday, I ate a few things.
Breakfast – 5 SP
Toast (2SP) topped with 2 tsp Trader Joe's Mixed Nut Butter (2SP) and fresh Blueberries with 1/4 tsp Honey (0SP) Drizzle along with a Frothy Coffee (1SP).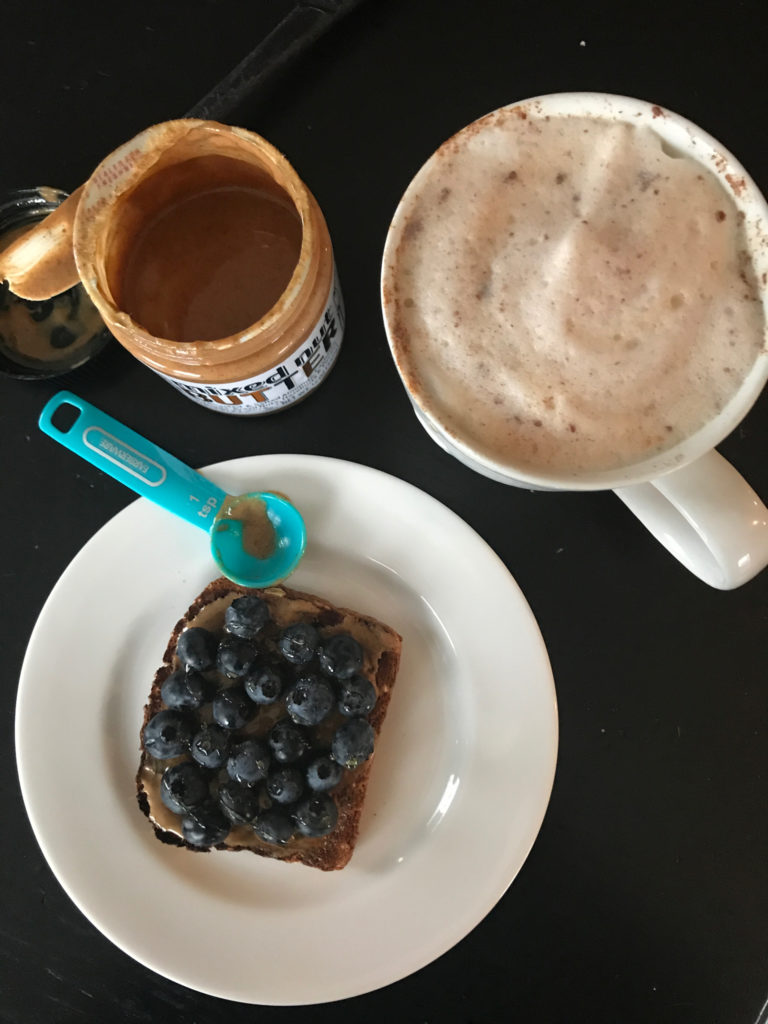 Lunch – 5 SP
Tuna Salad made with real mayo (3 SP) and bulked up with some diced Apples.
Carrots, Celery, Trader Joe's Roasted Plantains (2 SP) and an Apple with Cinnamon.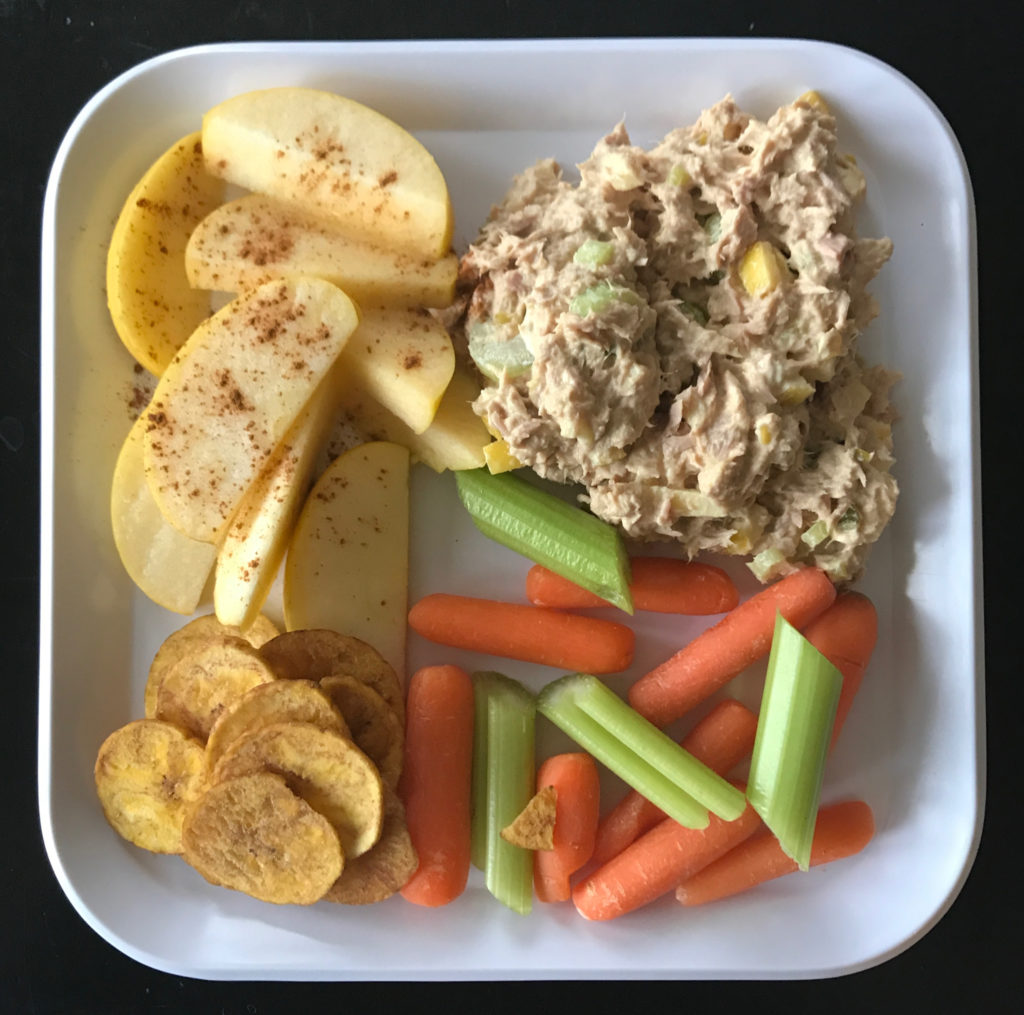 Dinner – 6 SP
Dinner was one of those one dish meals that I throw together and sometimes they taste great and sometime they don't.
This one? Not bad.
One Dish Meals aren't for everyone, but the hubs will eat just about anything and I'm going for easy right now.
I sautéed some fresh green beans with onions, then threw in three slices of cooked bacon chopped up and added some Butter Infused Olive Oil for flavor.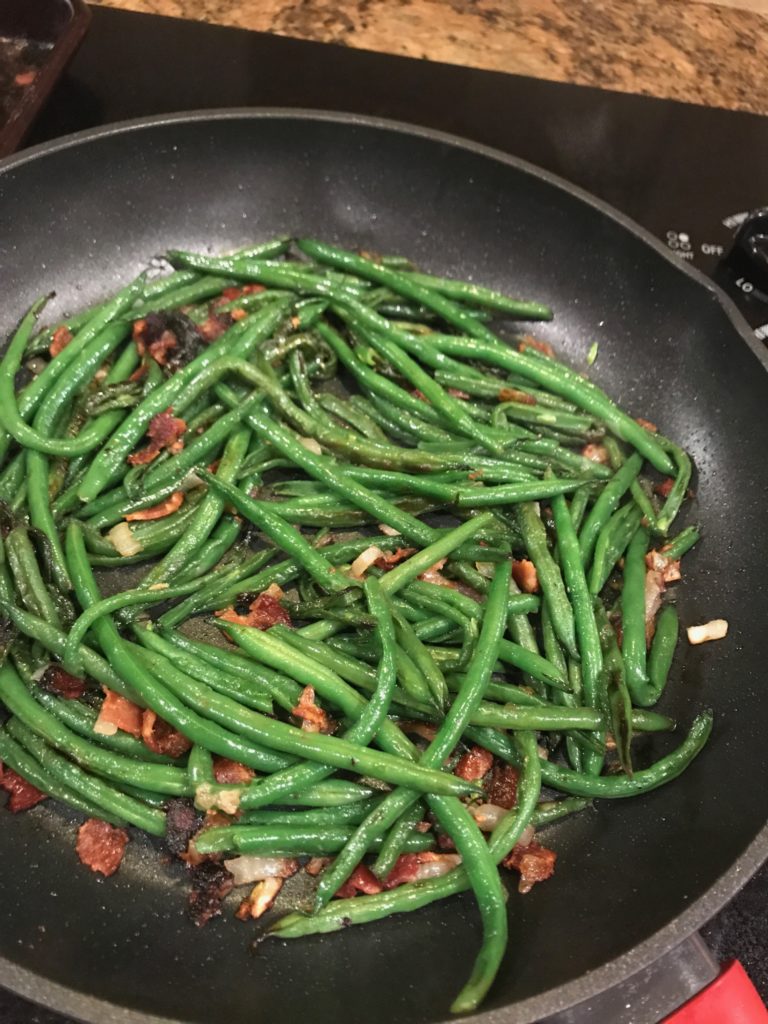 I added to the skillet some rotisserie chicken breast that I had pulled out of the freezer earlier in the day. Again, easy here.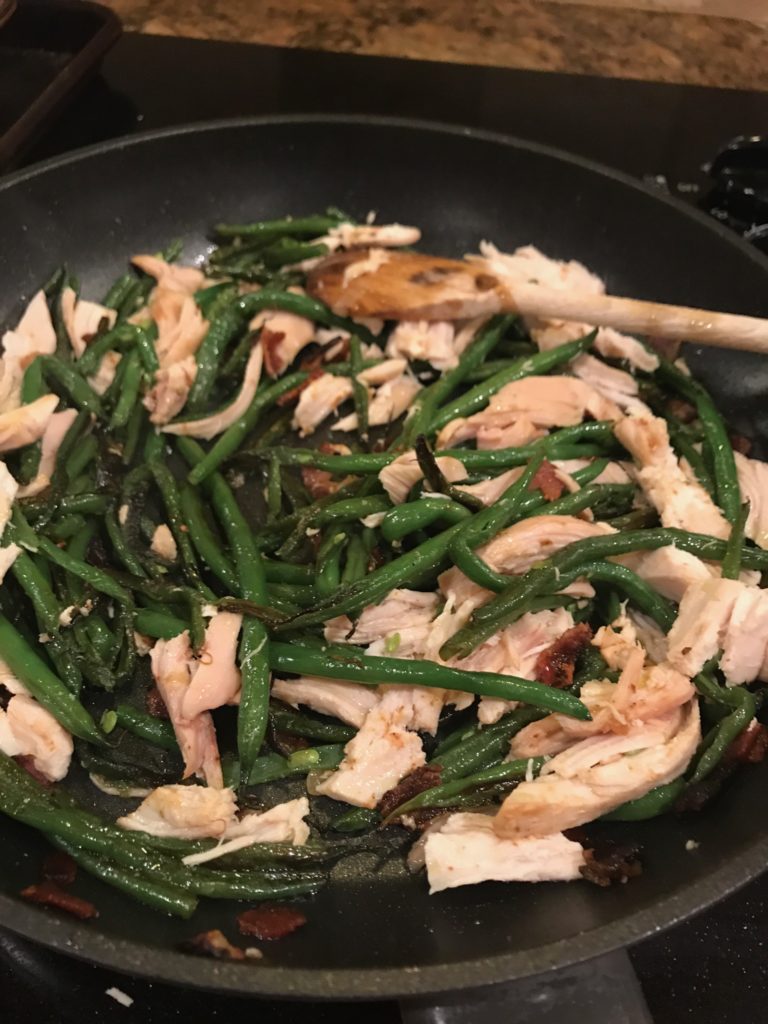 I made some Roasted Butternut Squash. Why it looks burnt sometimes, I have no idea, but it tasted great!
I added this to the skillet.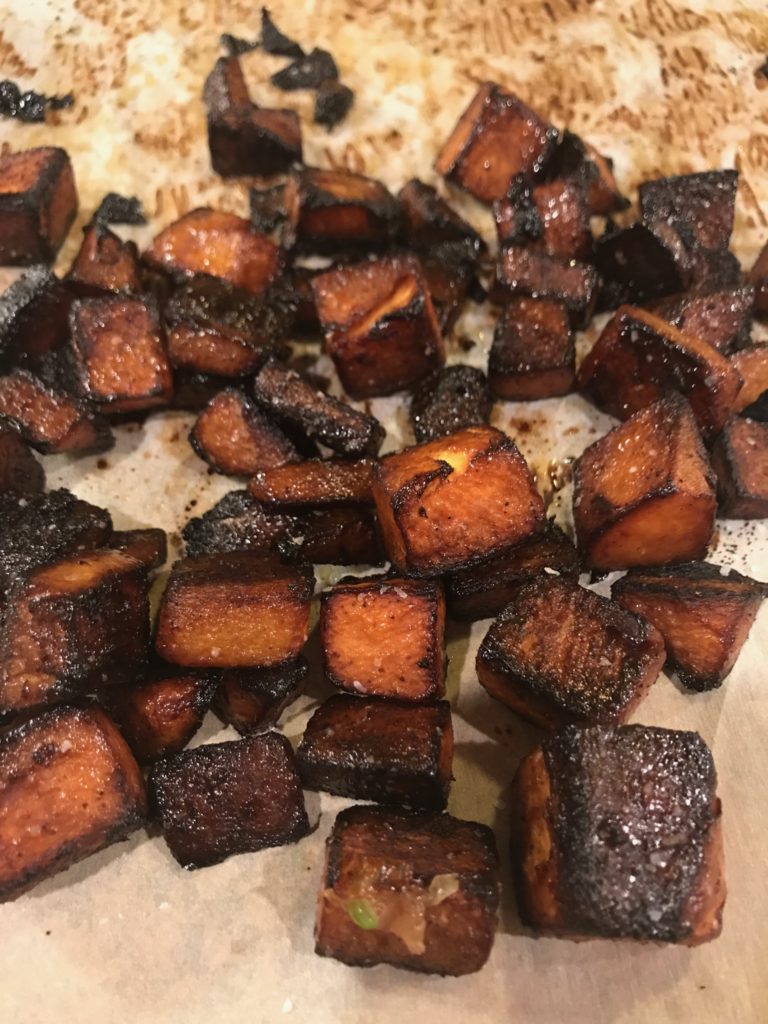 Tada!
One dish meal and the only SmartPoints here are the bacon and the Butter Infused Olive Oil that I used to flavor the beans.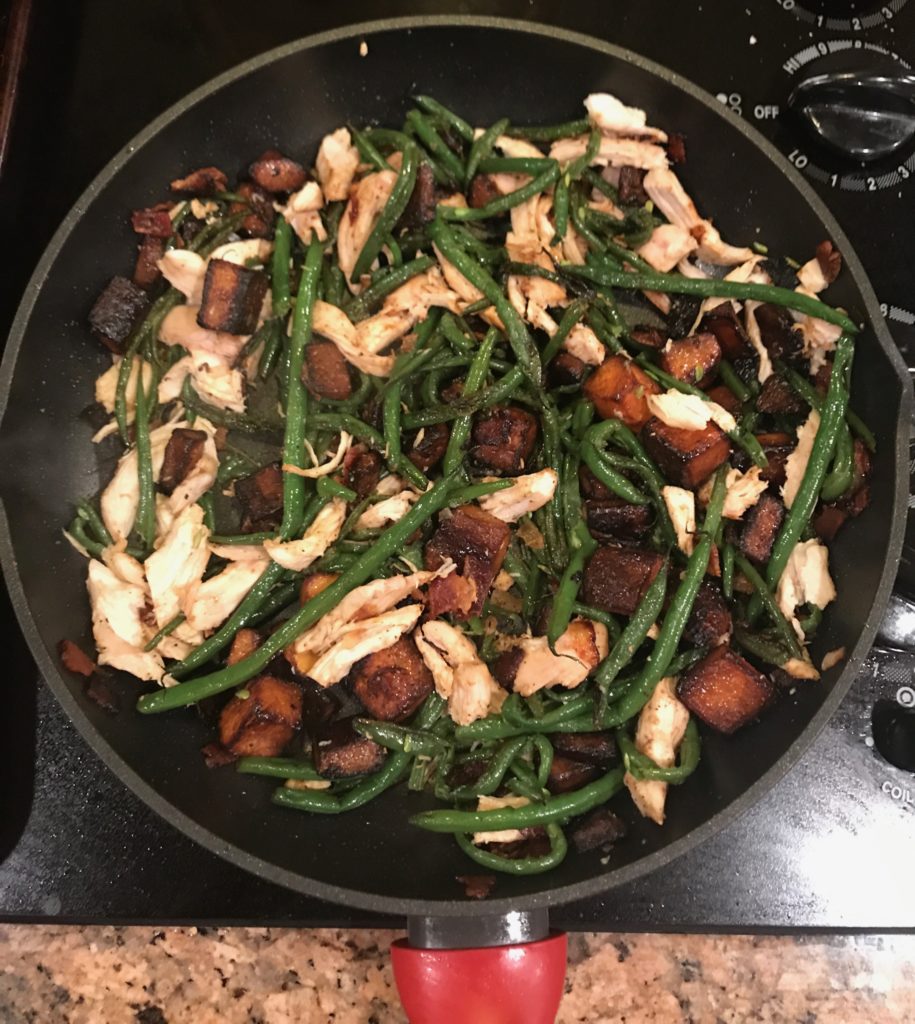 Snack – 4 SP
RX Kids Bar and Hot Tea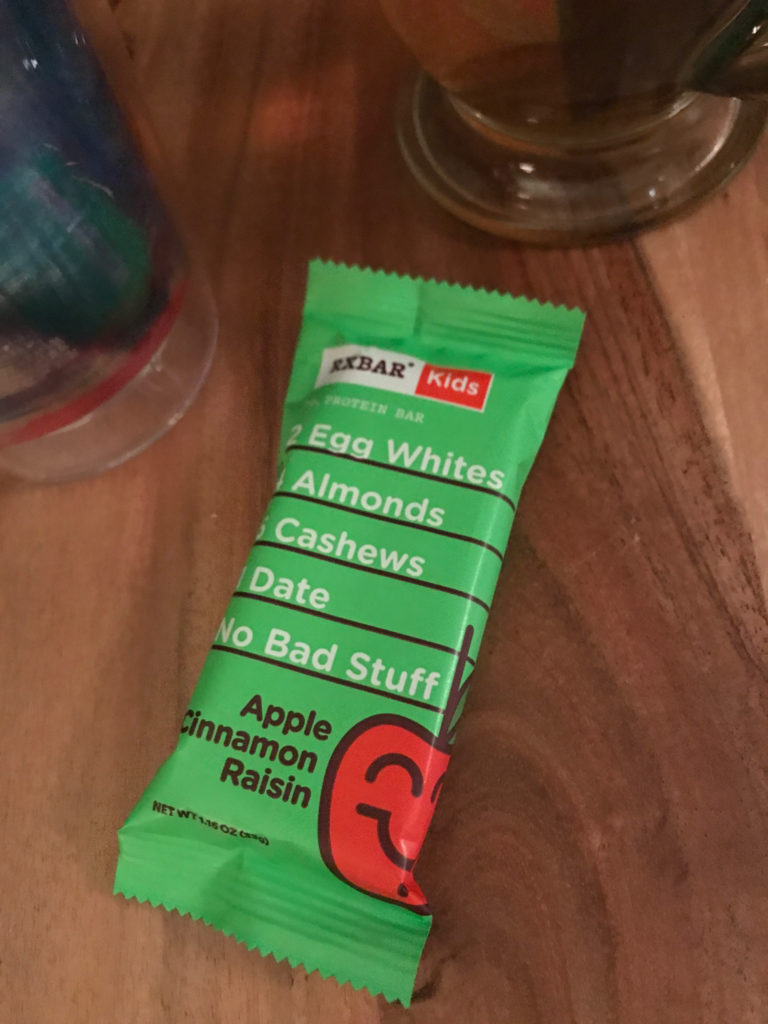 Daily SmartPoints = 20
2018 Goals
Make time each week to Meal Plan
Drink 100 ounces of water each day
Exercise 5 days a week
Eat three meals and one snack daily
Fitbit 10,000 Daily Steps (When I get released from the doc to do so)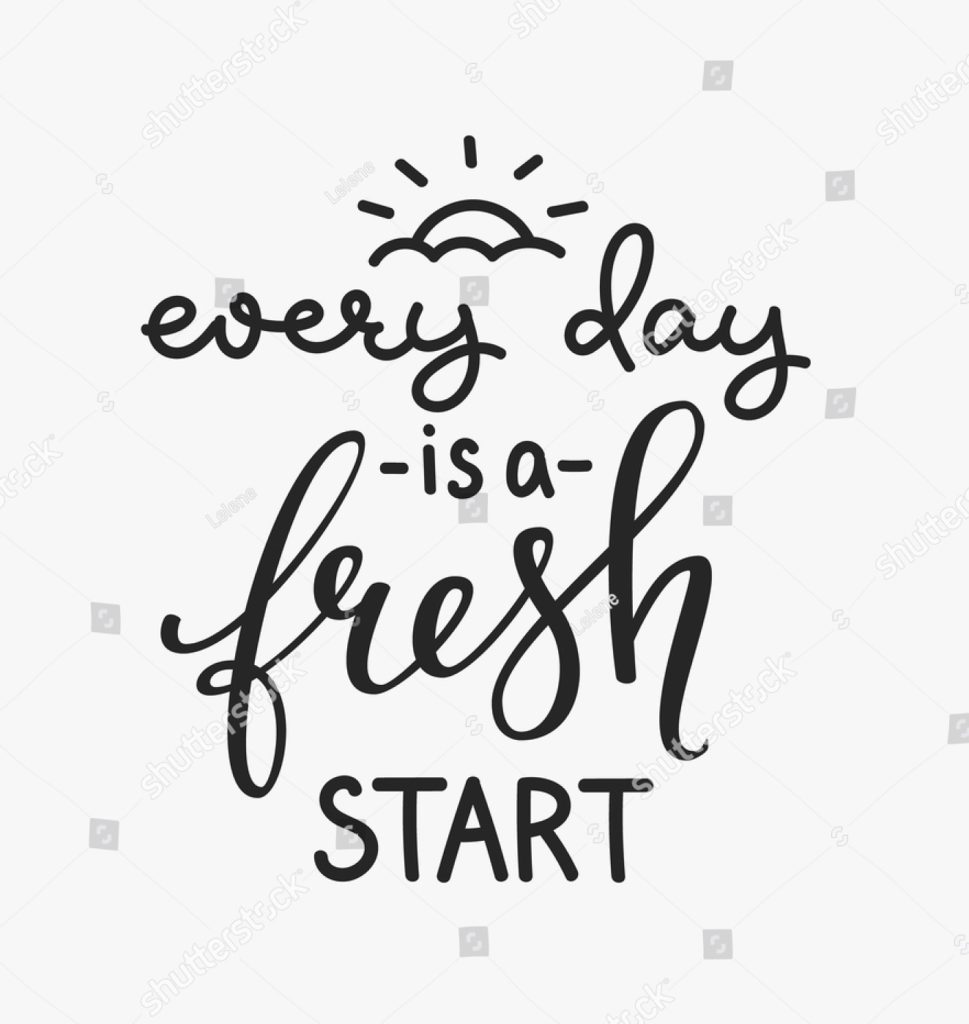 "love the life you live, live the life you love"