I'm getting super antsy being at home wanting to organize this or that, move this chair or that chair, paint a room, move a dresser. These are just the sort of things I do when I'm home a lot. I get these ideas and want to change things up.
I'm advised to not lift over 10 pounds for the first 8 weeks post op. I'm also advised to do nothing strenuous as there is a risk of a hernia following my recent surgery. I hate asking for help, I hate to sit and I also hate thinking of things to do then not being able to do them.
I'm venting.
I've noticed that I'm in a much better mood if I keep myself busy. however, getting out in this cold isn't my cup of tea either.
A cup of tea. Now that's my thing. (But you can only sit and drink so much tea.)
I started the second season of The Crown, Mike and I are watching Stranger Things Season 2, I've colored in my coloring books and I've done a bit of meal planning.
Now that Tess and Manuel are engaged, there is a wedding to plan, so Tess has a Pinterest page all set up and I've been spending some time looking at that too!
I've had a lot of contact these last few days with other Breast Cancer patients. It's nice to be on the other side now where I can answer questions about surgery instead of asking them.
I've also have been on the phone planning more doctor appointments
I felt like life was on hold for so long in between my two surgeries, and now that this surgery is over (but with Phase II in March and April and maybe May) and my hysterectomy is scheduled in March, things feel like I'm back on that hold button.
We were supposed to be leave this morning for Mexico with friends, but we had to cancel that a few months back since I wouldn't have the okay to fly just yet.
Friday I am scheduled for an MRI on my knees.
They both have been bad for a few months now and I've decided to just take care of everything while I have the time.
While scheduling the MRI, I had to answer a series of simple questions. Then the scheduler asked me if I had ever had cancer. Just the question put me in a funk and the remainder of the day had me thinking about how hard it is to really plan anything right now.
So….I just wish summer would get here and we could move on. I'm working on remaining patient while keeping a positive attitude about everything.
Sorry for the rant.
Let's talk food!
Breakfast – 7 SP
Cooked Sweet Potato (120 g – 4 SP), Red Onion and Zucchini Hash (sautéed in 2 tsp Olive Oil for 3 SP) topped with Eggs (0 SP) and Everything But the Bagel Seasoning from Trader Joe's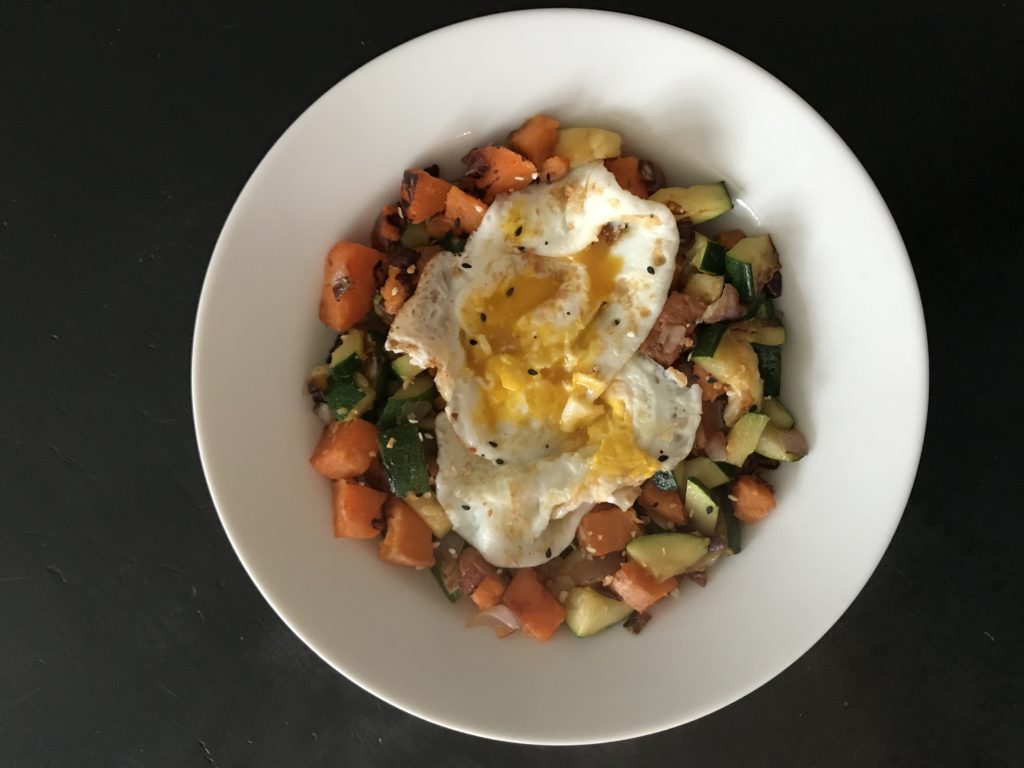 Lunch – 0 SP
Nonfat Plain Greek Yogurt with Cinnamon flavored Stevia Drops and a good dash of Cinnamon. Topped with Berries and Banana Slices.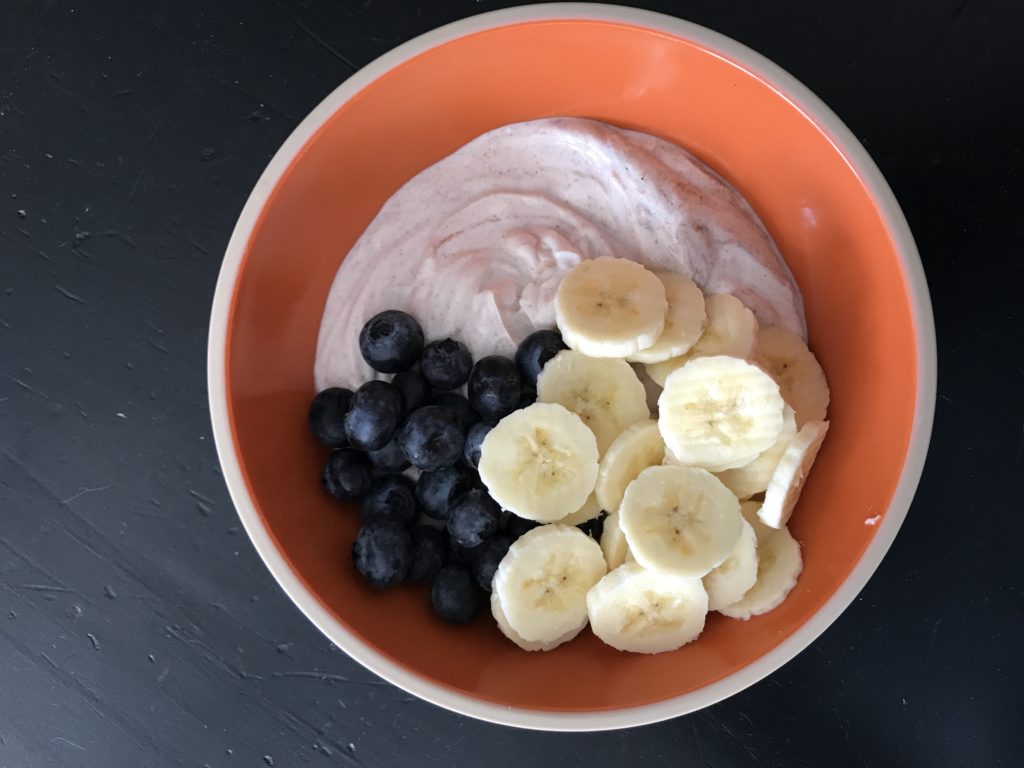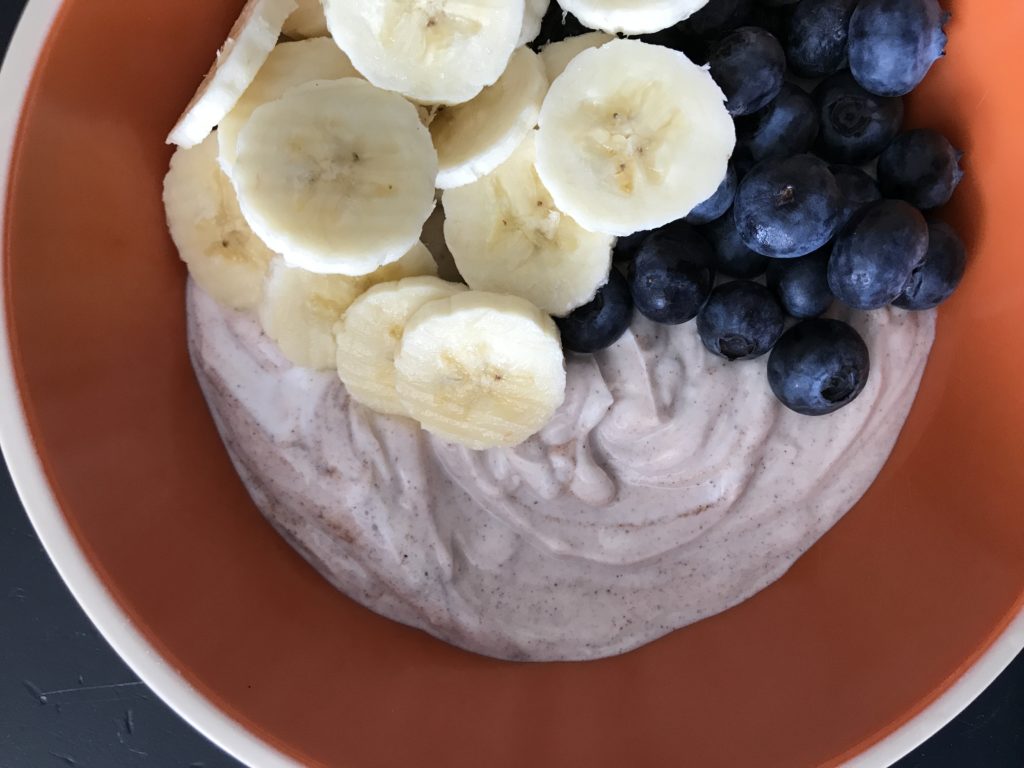 Snack – 0 SP
A couple of handfuls of berries.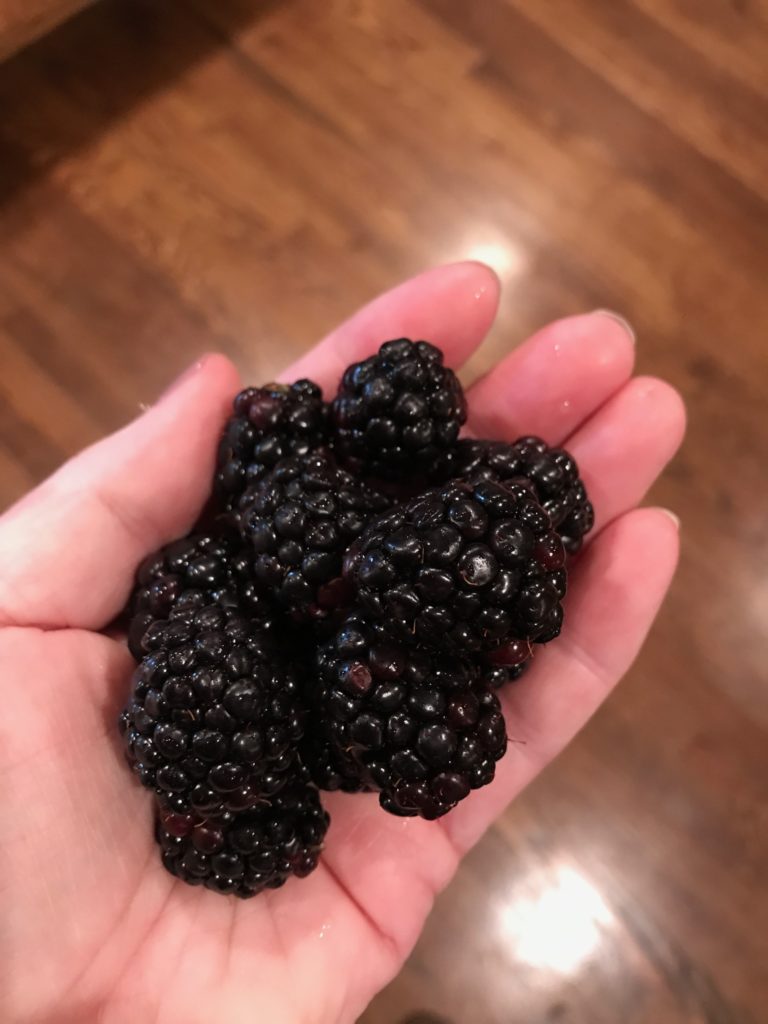 Late Afternoon Snack – 1 SP (For the Olive Oil on the squash)
Roasted Butternut Squash and Scrambled Egg Whites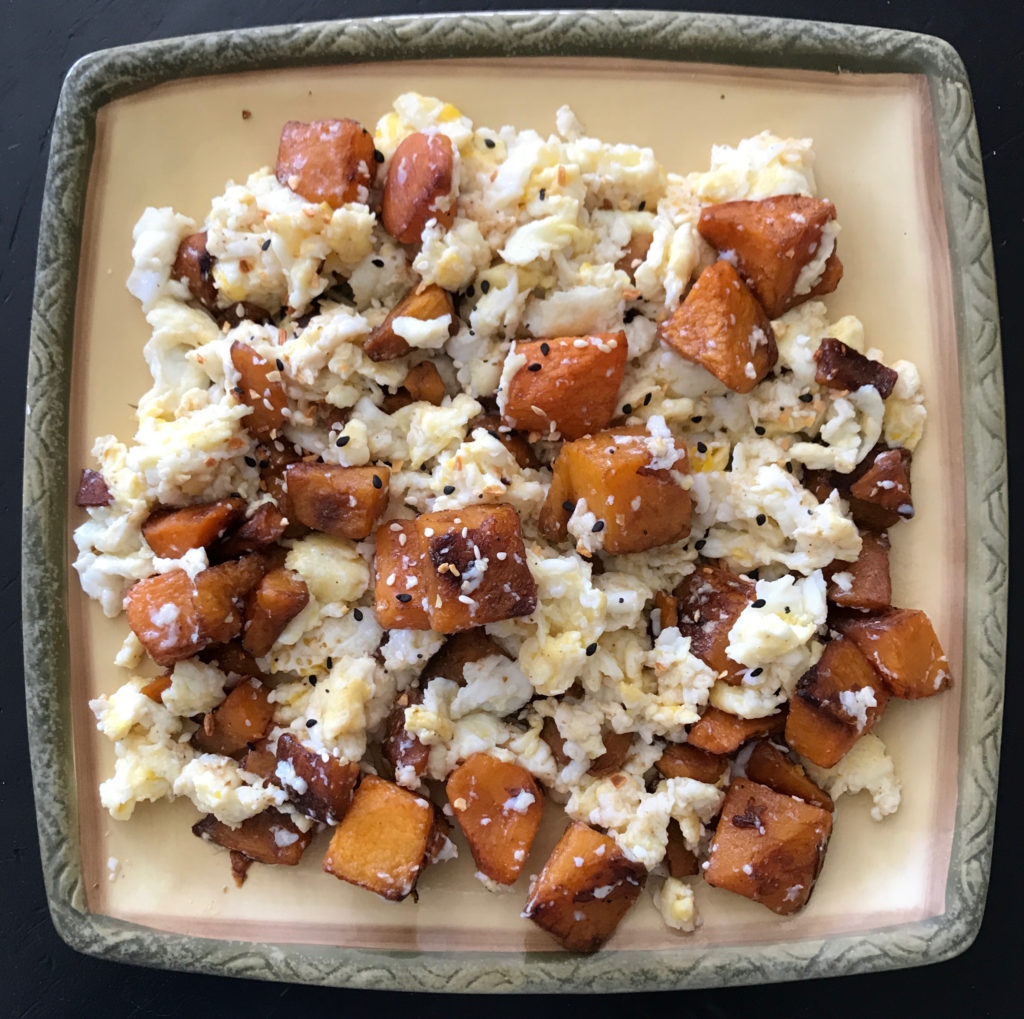 Dinner – 18 SP
I met my niece for dinner at Red Robin. I looked at the menu online (highly recommended if available!) and found a bunless burger for 12 Smartpoints. I also had about 10 fries out of the basket of "all you can eat" fries dipped in the sauce, so I'm guessing 6 SmartPoints for those.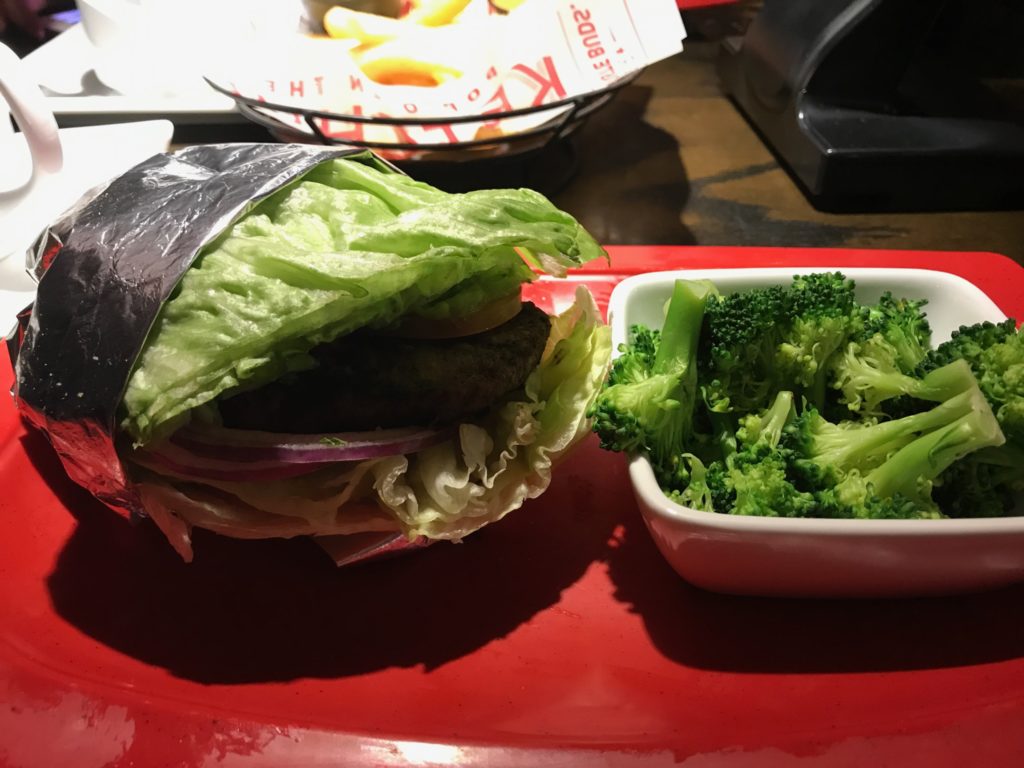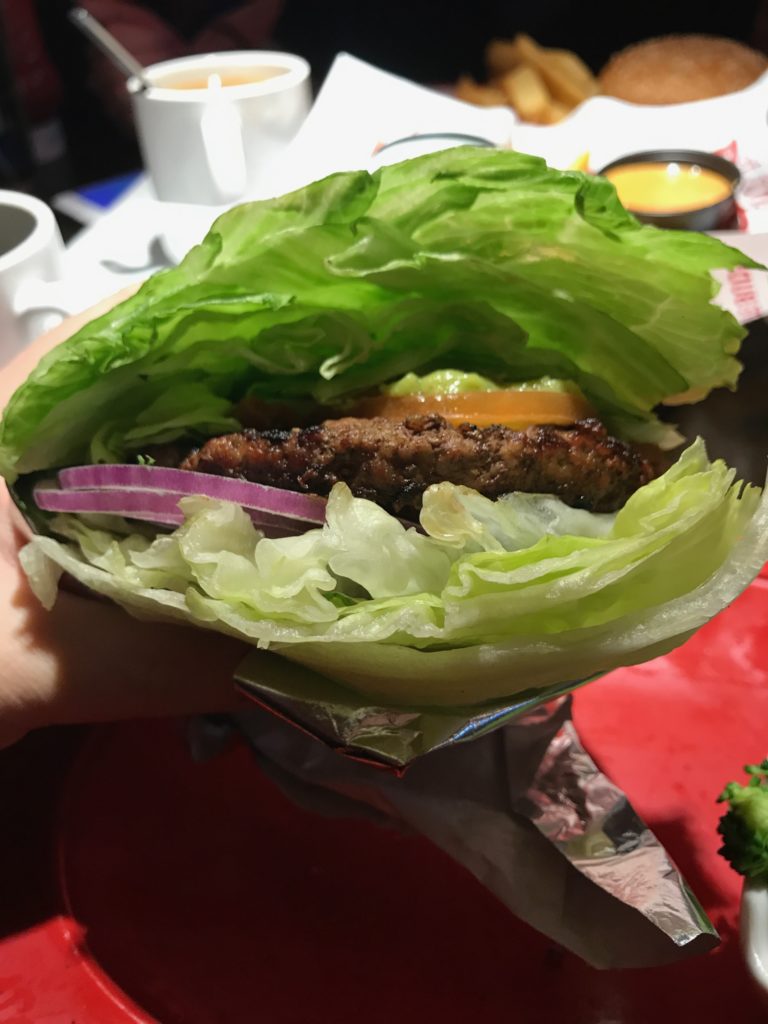 Daily SmartPoints Total = 26
2018 Goals
Make time each week to Meal Plan
Drink 100 ounces of water each day
Exercise 5 days a week
Eat three meals and one snack daily
Fitbit 10,000 Daily Steps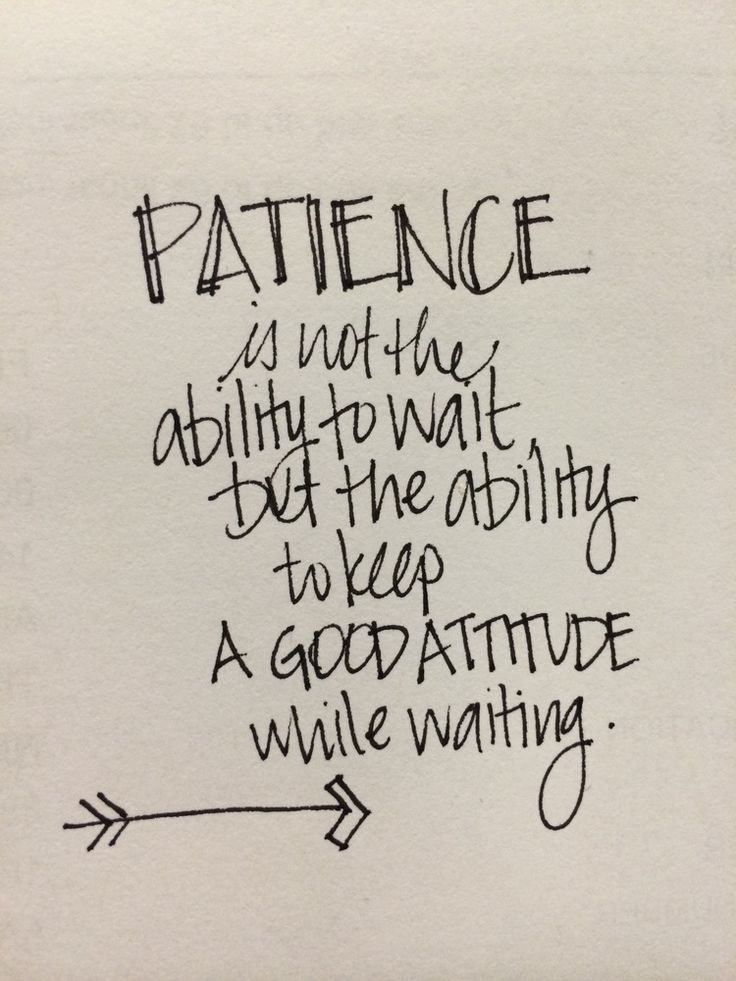 "love the life you live, live the life you love"