I've had a great few days connecting with old friends and meeting some new friends.
Wednesday night I met one of my newest friends. We were introduced through a nurse at my Plastic surgeons office. My two nurses that I see the most are Jenny and Stephanie and they are both wonderful. Jenny knew I had some concerns about the DIEP flap back in August before I even had my mastectomy. She reached out to Stephanie, who I had not yet met, and they made an extra effort to get me in to see Dr. Chandler before my mastectomy. it was so comforting that they would do that, and I also felt more confident about my decison after meeting with Dr. Chandler.
The two nurses also told me about another DIEP patient that they knew would be willing to talk to me and offer support if I was interested. YES!
That is how I was introduced to Carla, a breast cancer survivor who had DIEP surgery just about a year ago. Carla has been great. The first time that we met we had dinner together and chatted for an entire evening. We hit it off immediately
Since then, she has checked in with me, we've built a friendship and she was able to talk me off the ledge when I started to fall apart. It felt so good to be able to talk to someone that understood all of my fears. She is the one that calmed my nerves before my recent surgery in a way that no one else could.
We met Wednesday night for dinner and celebrated my successful surgery. She is just the sweetest. We are talking about trying to organize a support group for women faced with the decision to have this surgery. I also talked to my new friend Nancy about this. I'm excited to move forward on this and hopefully the three of us will be able to offer the comfort and support to others that Carla was able to offer to me before surgery.
(I look so tired in all of my recent pictures. I am still much more uncomfortable than I was hoping to be at this point and I'm finding it hard to get a good nights sleep, but I didn't think it showed so much!!)
Meet Carla. She is adorable. (Thank you mister waiter for taking our picture.)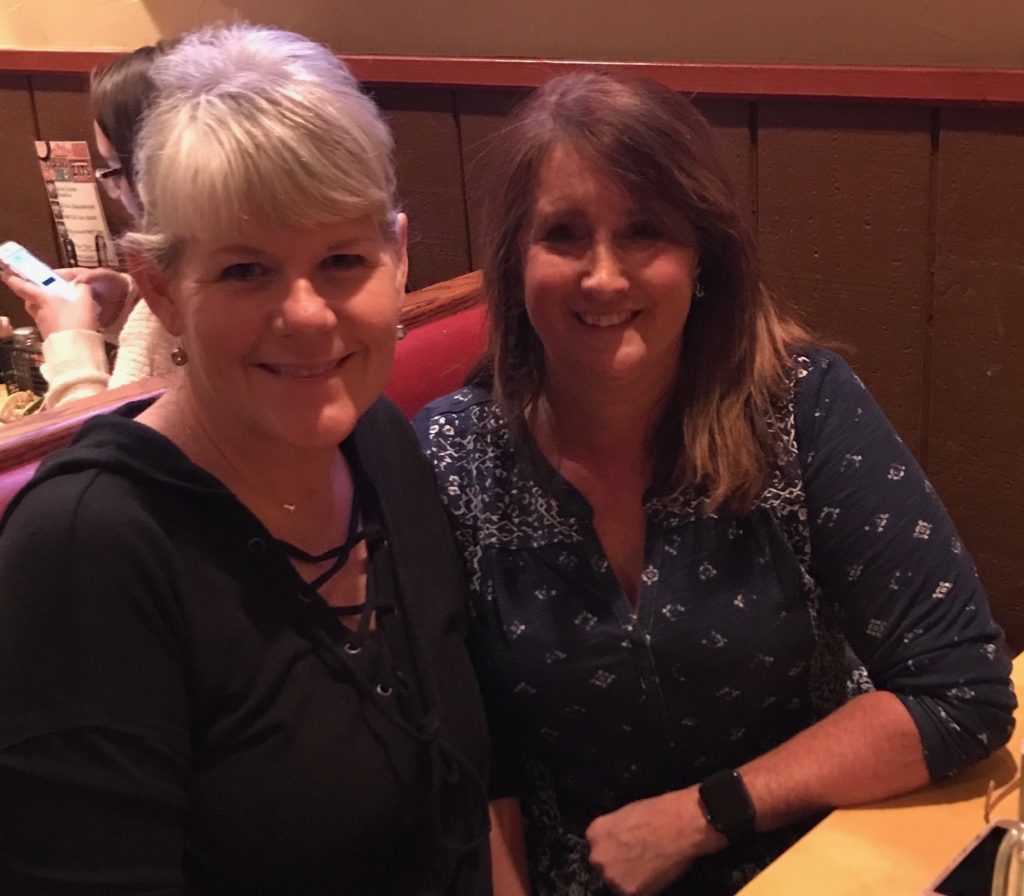 Thursday morning I met with three new friends.
I was invited to join them for a breakfast meeting to discuss blogging and how the four of us could possibly encourage one another to achieve our goals and help each other grow. I feel like they are way out of my league, but they were all so nice and assured me that I had something to bring to the group too.
The very next day, Weight Watchers shared one of my Instagram post, which brought me additional followers to the my instagram page and apparently a few new readers to the blog. It was the boost of confidence that I needed to feel like I earned a spot with these ladies.
Yay! That's my Shrimp Taco picture!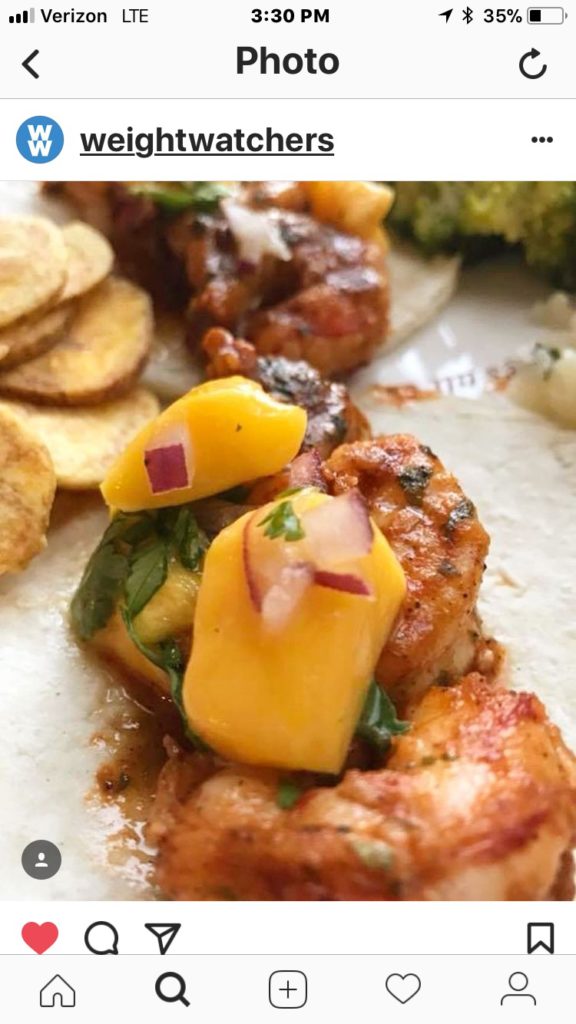 I see I have some new followers, so if you're new, "Hi and Welcome!"
I look forward to working with these ladies this year and achieving some of my blogging goals. I have the added benefit of building new friendships.
Amy's blog is Beautifully Broken Journey. Amy shares her family, her weight loss journey, her body image struggles and her exercise tips while also sharing great make up and hair tutorials.
Jennifer's blog is Slow Cooker Gourmet. Jennifer has a knack for creating some beautiful recipes. I see some Instant Pot recipes I'm excited to try!
Kristen's blog is Dine and Dish. Kristen has been blogging for over 11 years and shares everything from food to home decor to travel to book reviews.
Meet (from left to right) Amy, Jennifer (you know me) and Kristen!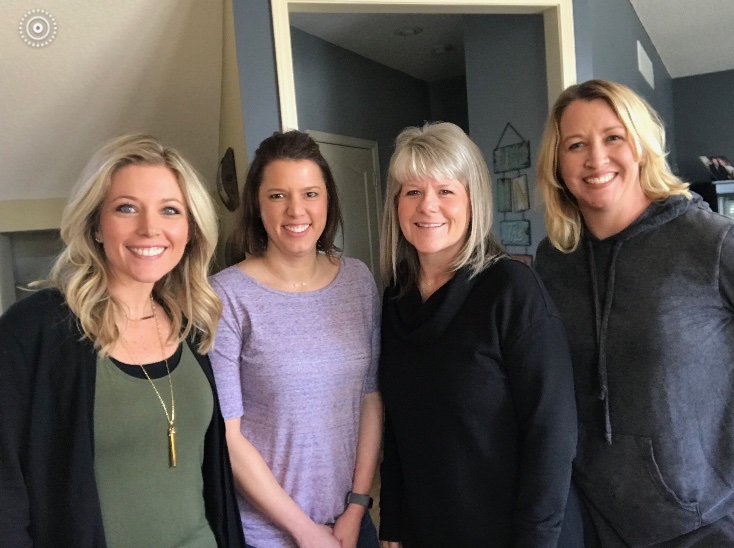 After meeting these new friends, I met an old friend for lunch at one of my favorite coffee shops. It was good to catch up!
Friday morning, I had decided I was ready to get back to my WW meeting as a member, so I picked up one of my WW friends and we went together. She has reached out several times over the last few months and been super supportive through my surgeries. She even passed out Get Well cards at my WW meeting and had members sign it!
After the ww meeting, she took me to lunch. It was a great morning and it felt great to get back to a Friday routine and some old WW friends.
It's been a great few days reconnecting and connecting.
Taking it easy today.
I am loving being back at tracking and fixing a few things in the kitchen.
I am so glad that I cooked up the Bird Balls, the Steak Soup and the Turkey Sweet Potato Chili a few days back. It made for some really easy meal prep over the last several days.
Happy Saturday!!
Wednesday Breakfast – 8 SP
Simple Hash. Sweet Potato, Zucchini, Red Onion and 1 slice cooked bacon chopped up and an Egg along with a small side of French Toast with Bananas and Maple Syrup.
I like to keep a baked sweet potato in the fridge. I take what I want, measure it out and add it to the skillet to heat it up after the other veggies have cooked. It's so easy.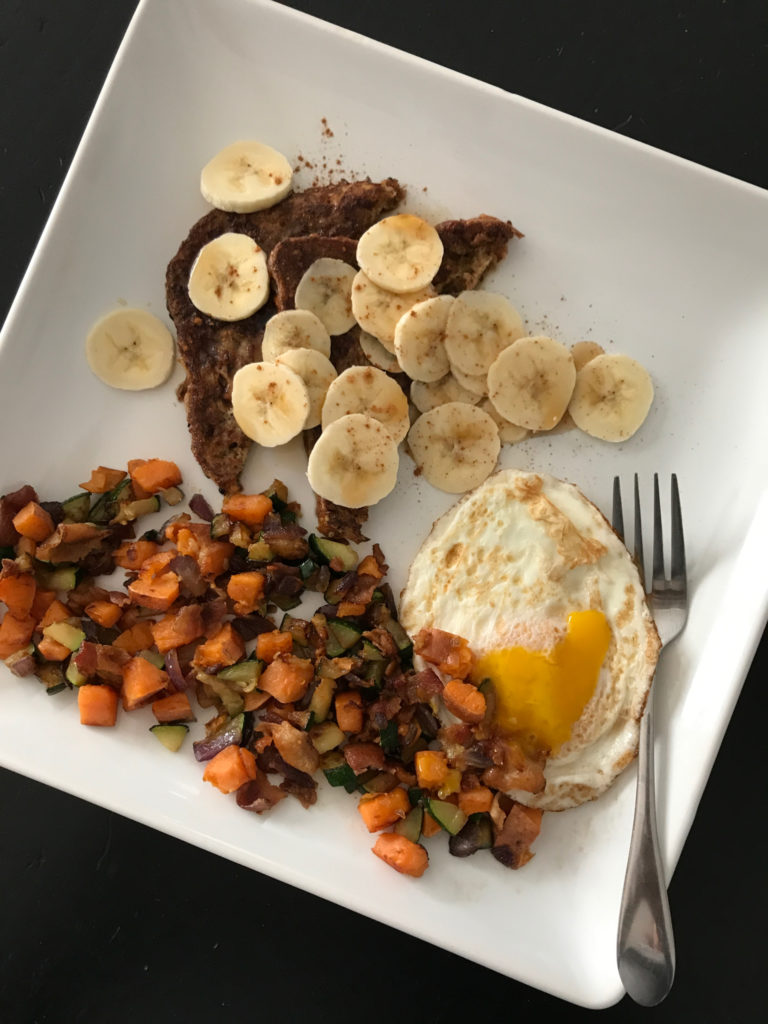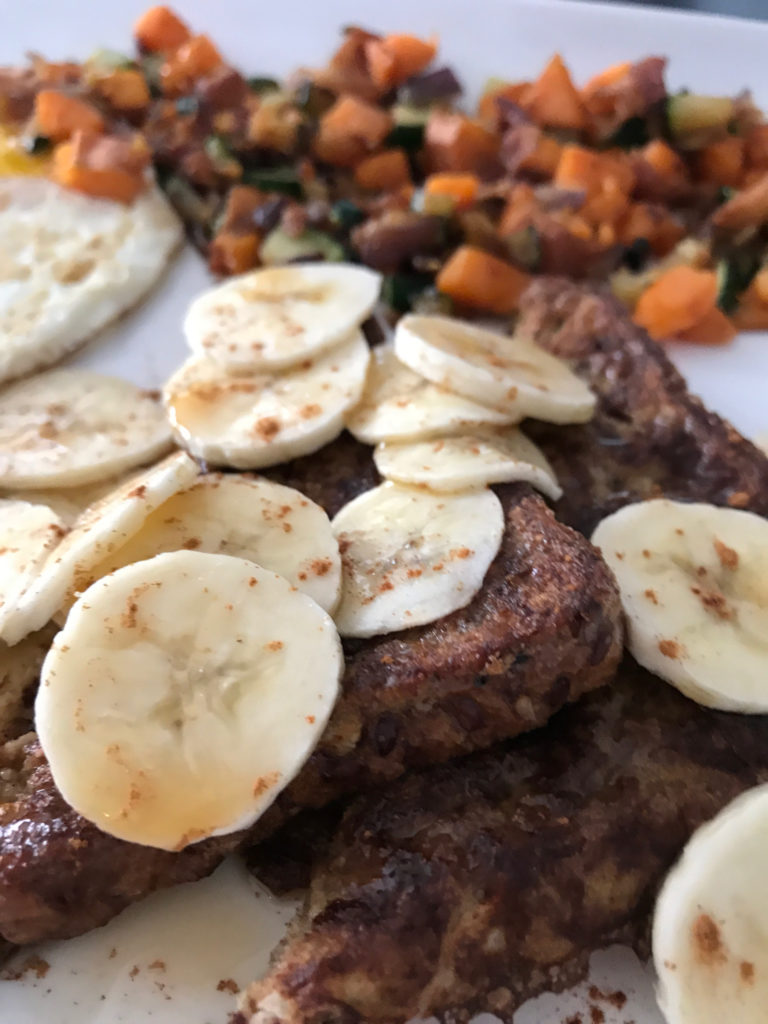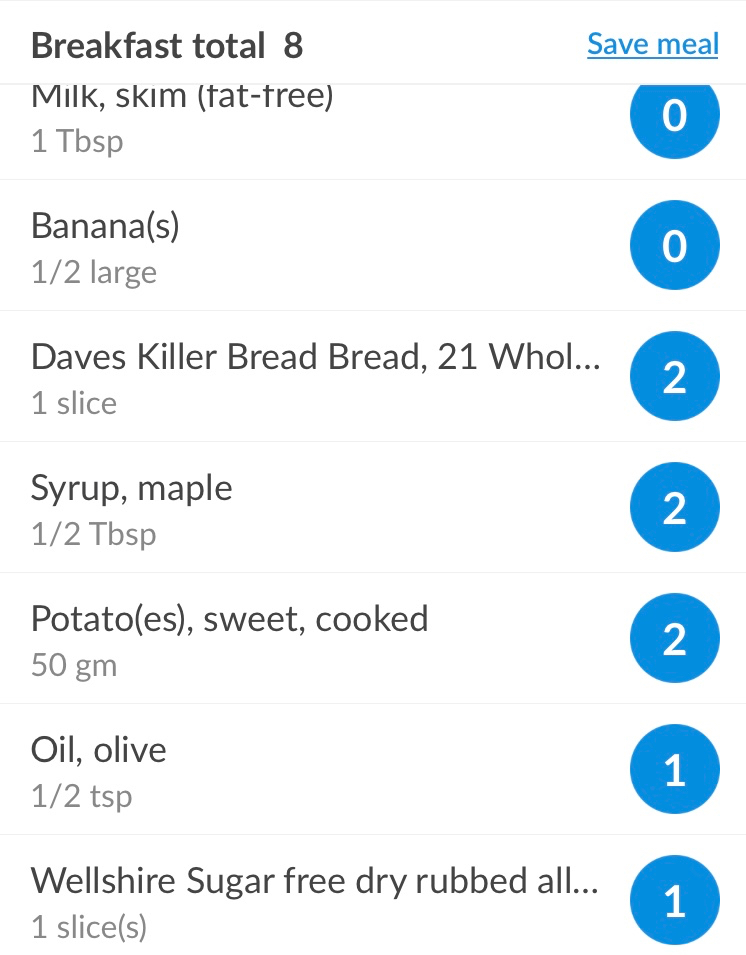 Wednesday Lunch – 3 SP
Steak soup.. I have not yet tired of this soup! Thank goodness.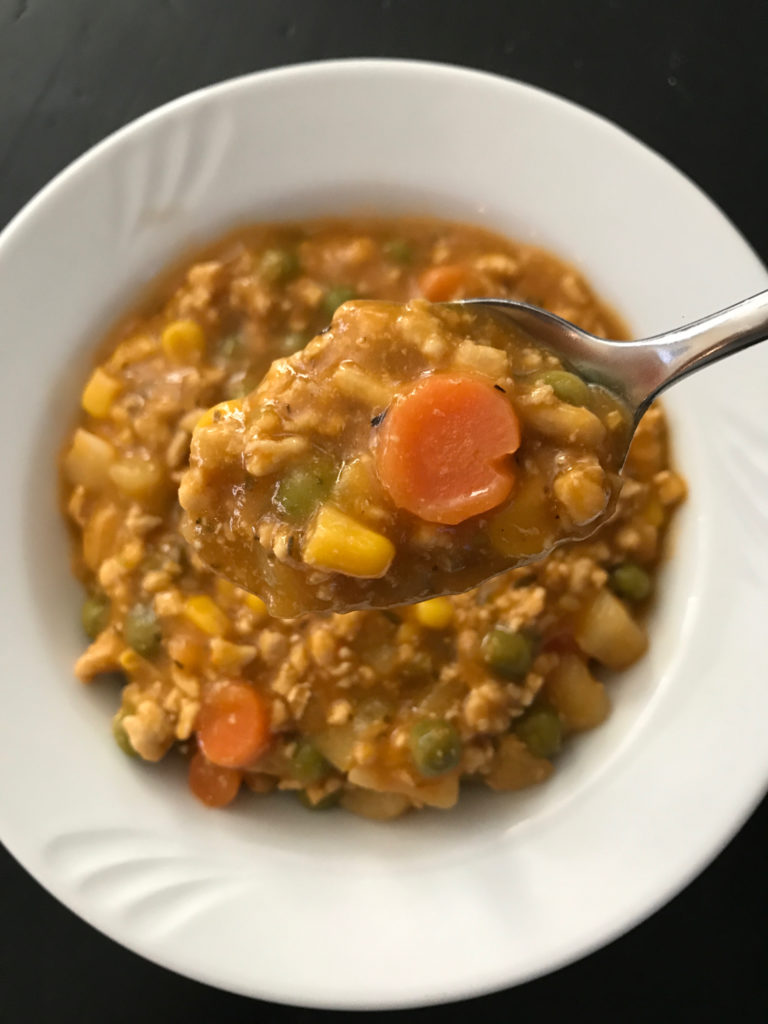 Wednesday Dinner – 25 SP
Two Mahi-Mahi Taco's, Chips and Guac and a beer.
I met my friend Carla for dinner and guessed on points. (She even bought my dinner!)
Thursday Breakfast – 2 SP
Plain Nonfat Greek Yogurt with Stevia drops, cinnamon and 1/4 Banana topped with 1 tsp Mixed Nut Butter and a Breakfast Casserole
This was my breakfast meet up with my new blogger friends. I took the yogurt and they all seemed to like it. Kristen made the egg casserole. I must get the recipe. It was tasty!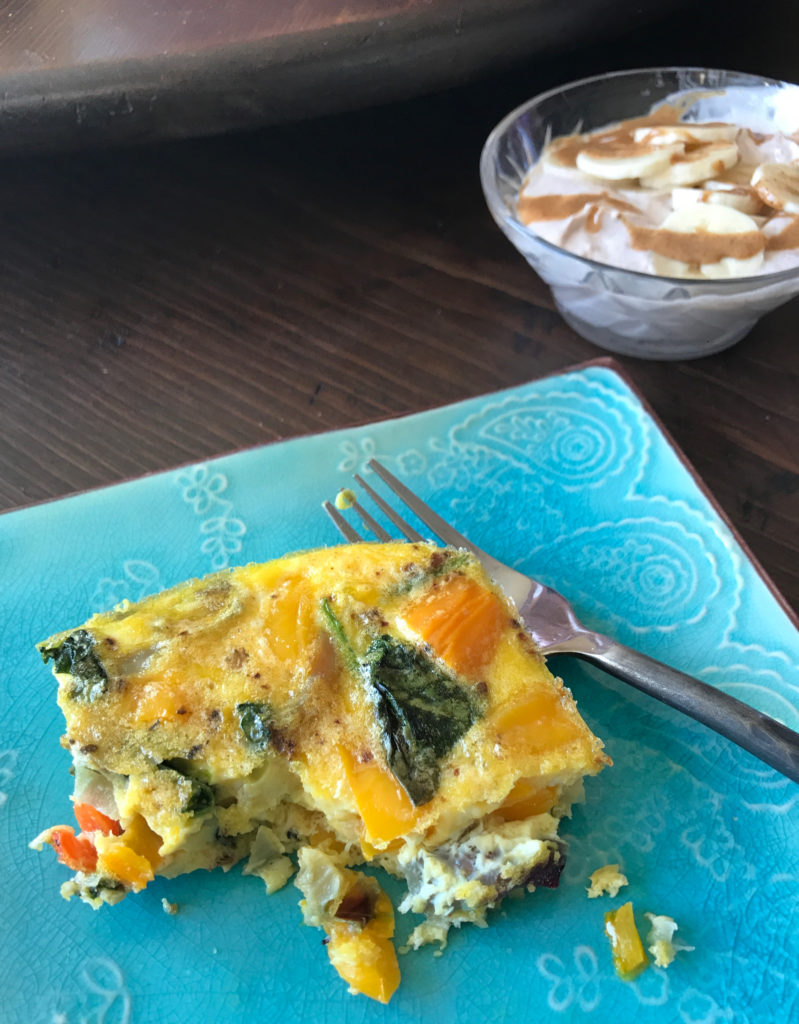 Thursday Lunch – 15 SP
This delicious Pour Over at a coffee shop. (0 SP)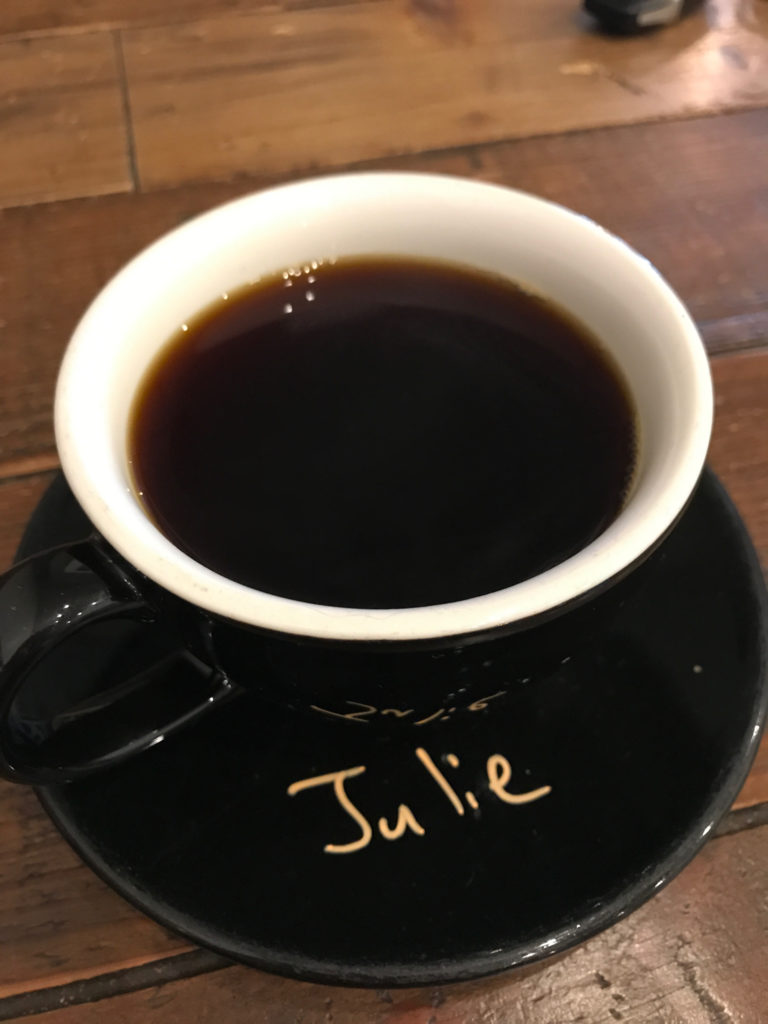 I had to take a guess on this Veggie Sandwich. Roasted Sweet Potatoes along with a few other Zero SmartPoints Roasted Veggies with a hummus spread and Bean Sprouts. The bread was so good. I guessed my meal at 12 SmartPoints and ordered a nonfat Latte at 3 SmartPoints.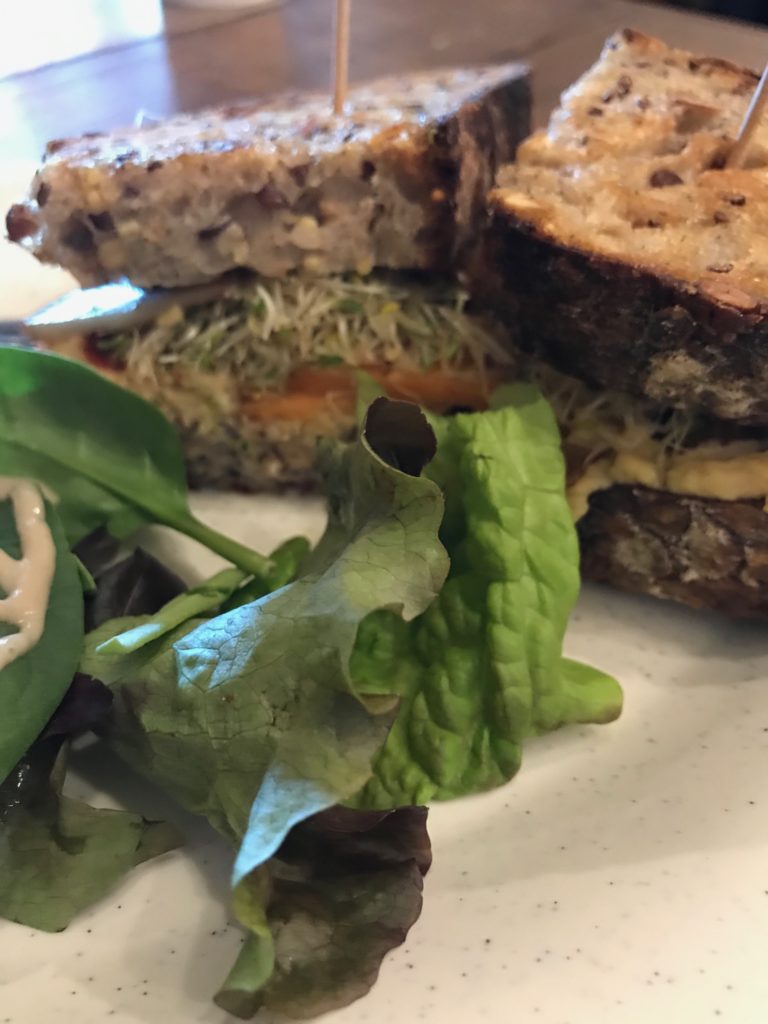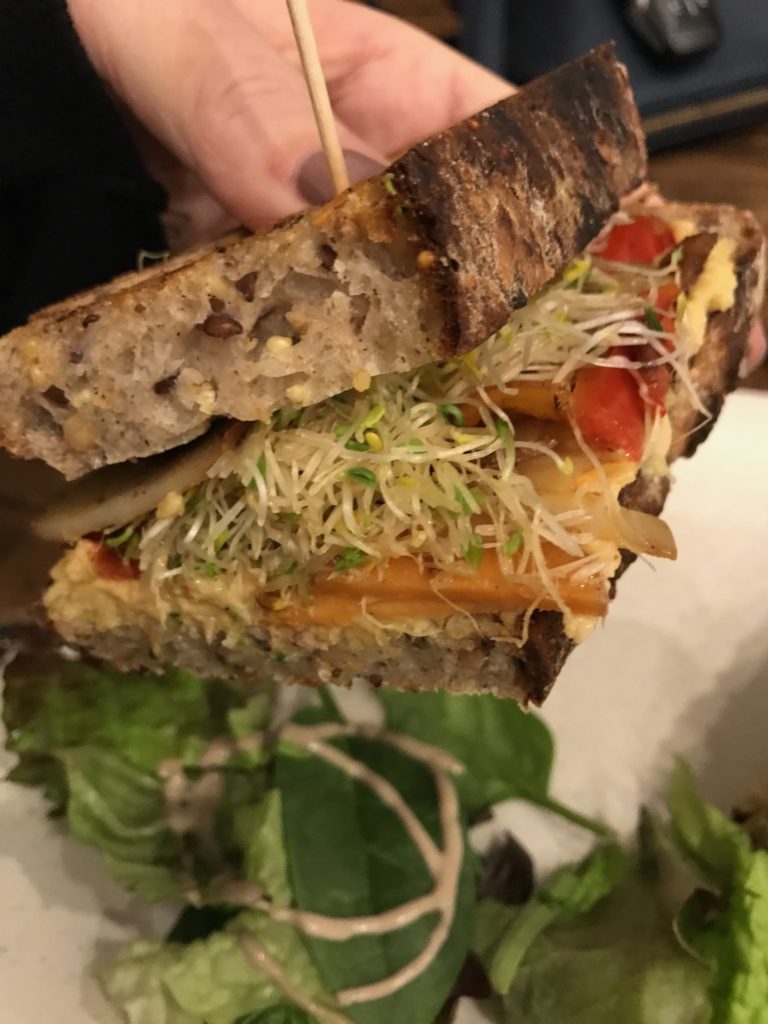 Thursday Dinner – 9 SP
Two Servings and the LAST of this Steak Soup along with a side of Trader Joe's Roasted Plantains. I'm sure I'll be making this soup again soon!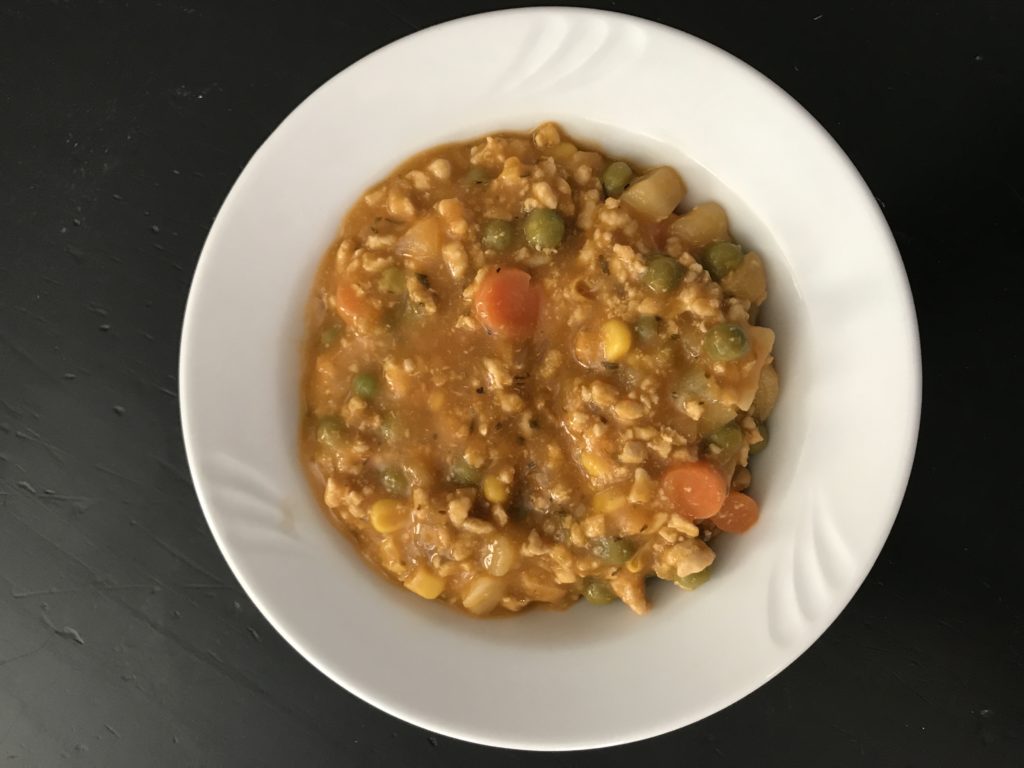 Daily SmartPoints Total = 26
Friday Breakfast – 4 SP
RXKids Bar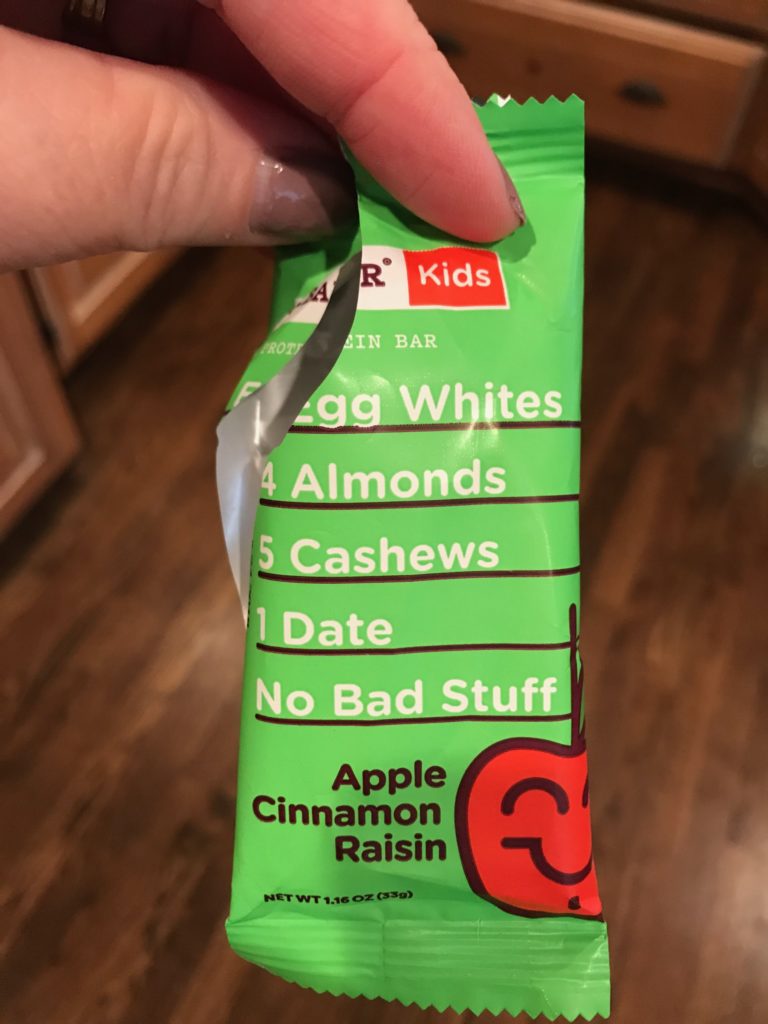 Friday Lunch – 15 SP
This is a special at First Watch right now. Heuvos Ranchero Tostado's. IT IS SO GOOD! Eggs, Corn Tostado, Avocado, Chorizo
It comes with a Black Bean Slaw, but I subbed potatoes and ate about half of the potatoes.
This meal I just have to guess at. 12 sp for the meal and 3 sp for my coffee creamer.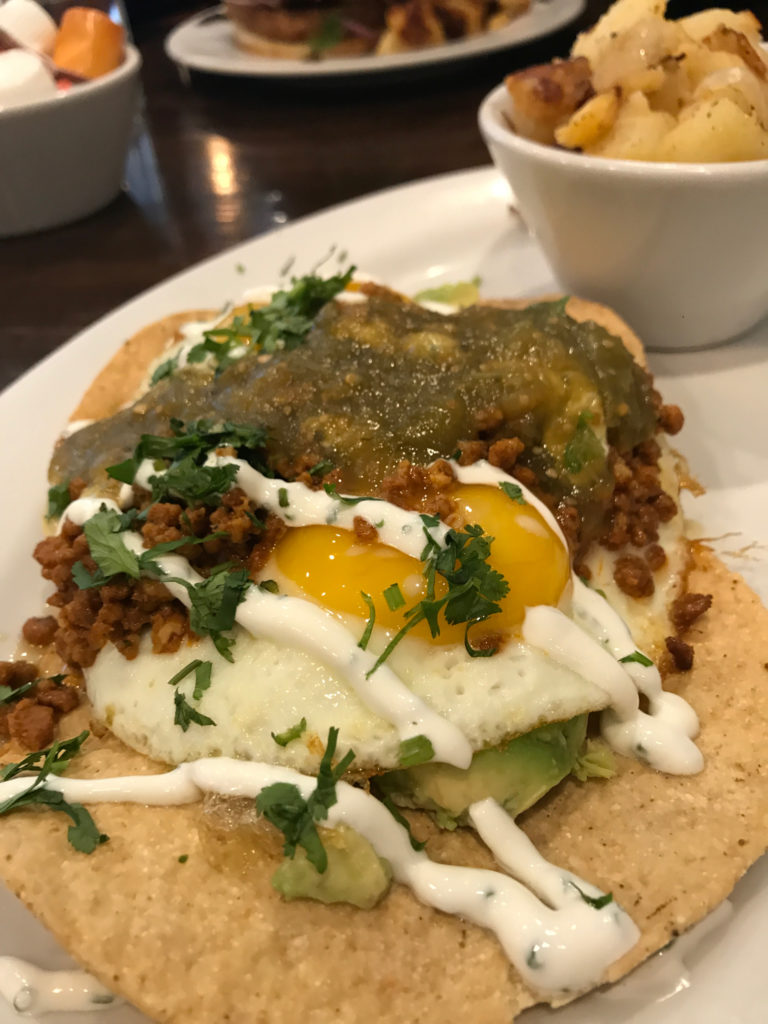 Friday Snacks – 0 SP
I think it's obvious I am enjoying my Plain nonfat Greek Yogurt lately. I added stevia drops and cinnamon and dipped my banana in it.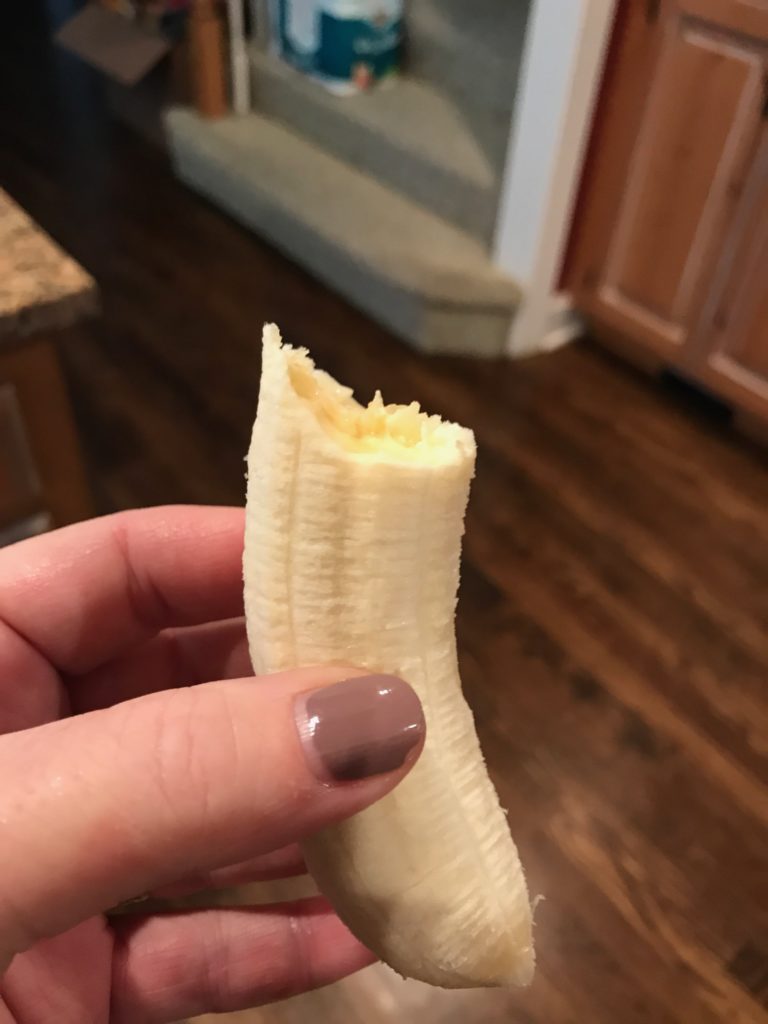 This particular Greek Yogurt is extra thick and maybe my new favorite! I found this at Whole Foods.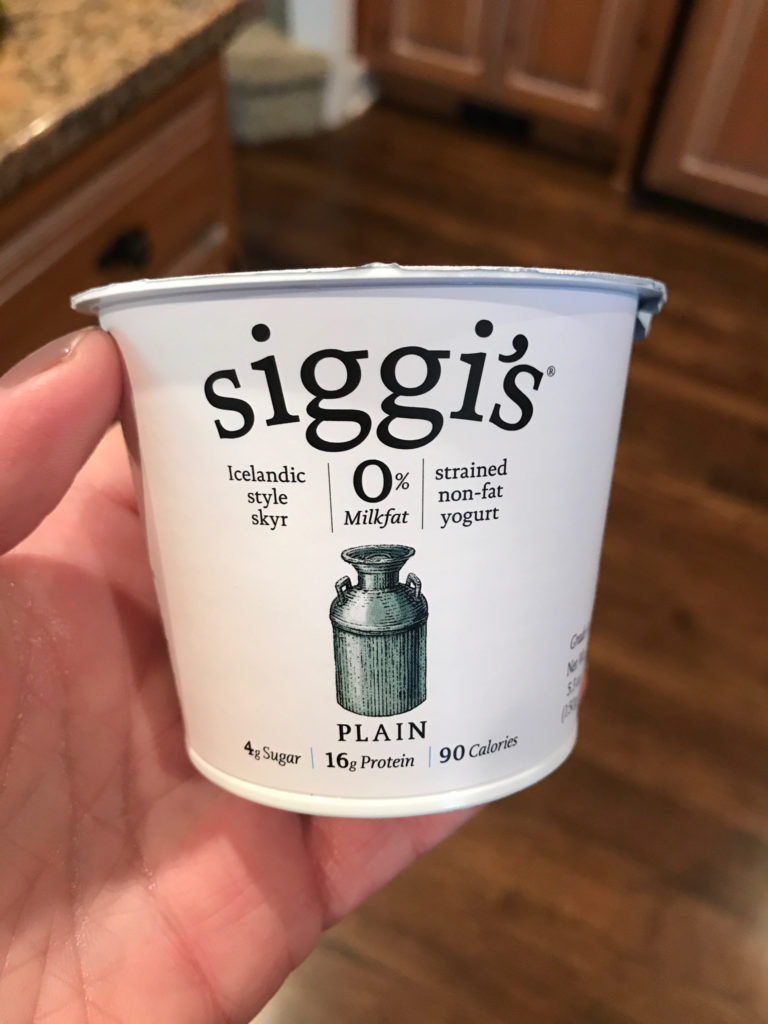 Friday Dinner – 16 SP
Dinner – 11, Beer – 5
I made Bird Balls earlier in the week and served them Friday night over a combo of pasta noodles and squash noodles. I used a store bought sauce but really could have saved myself some points here with homemade sauce. Next time.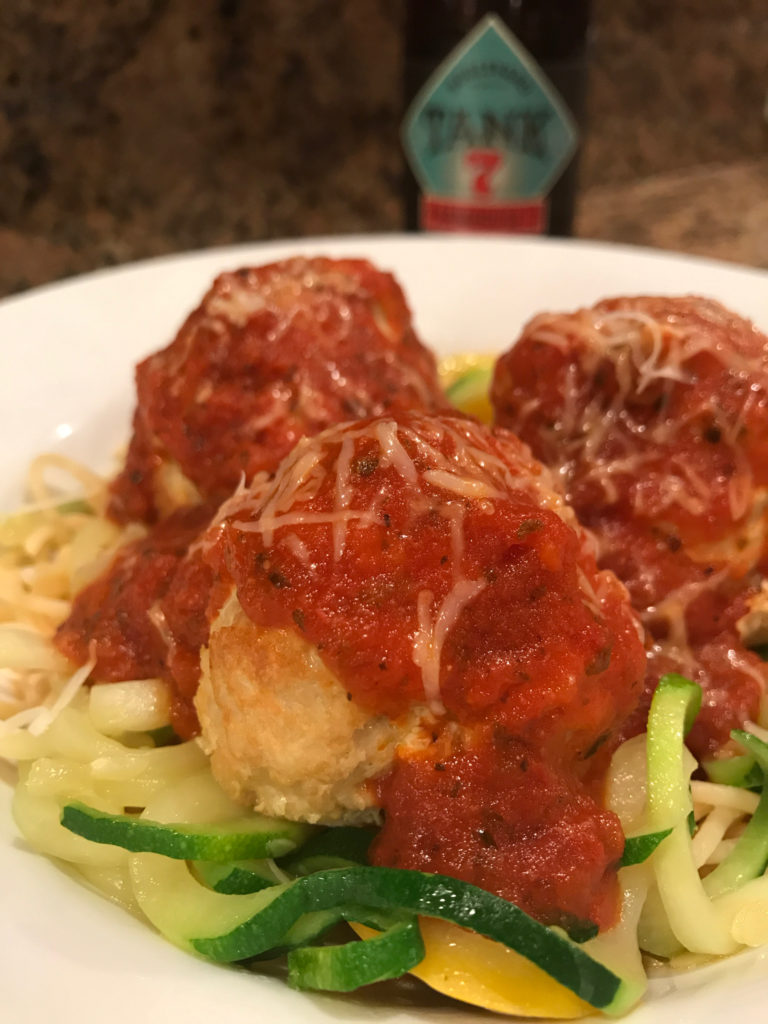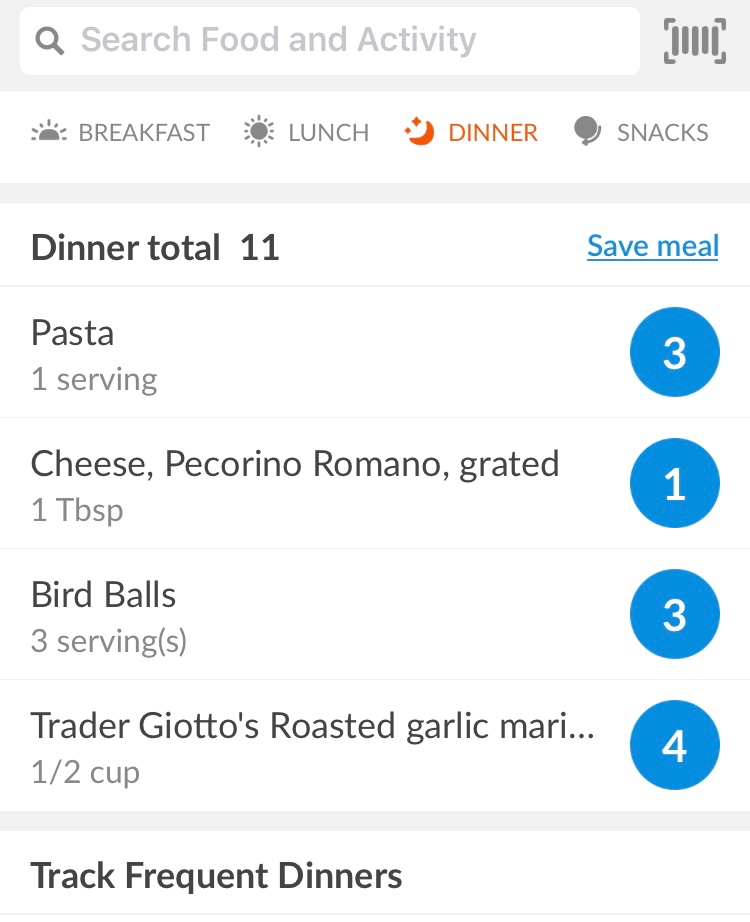 Friday Daily SmartPoints Totals = 35
Tomorrow, I start back to walking!! Whoop Whoop!
2018 Goals
Make time each week to Meal Plan
Drink 100 ounces of water each day
Exercise 5 days a week
Eat three meals and one snack daily
Fitbit 10,000 Daily Steps
As I post this, I'm singing it too as I remember learning it in grade school, or was it Girl Scouts?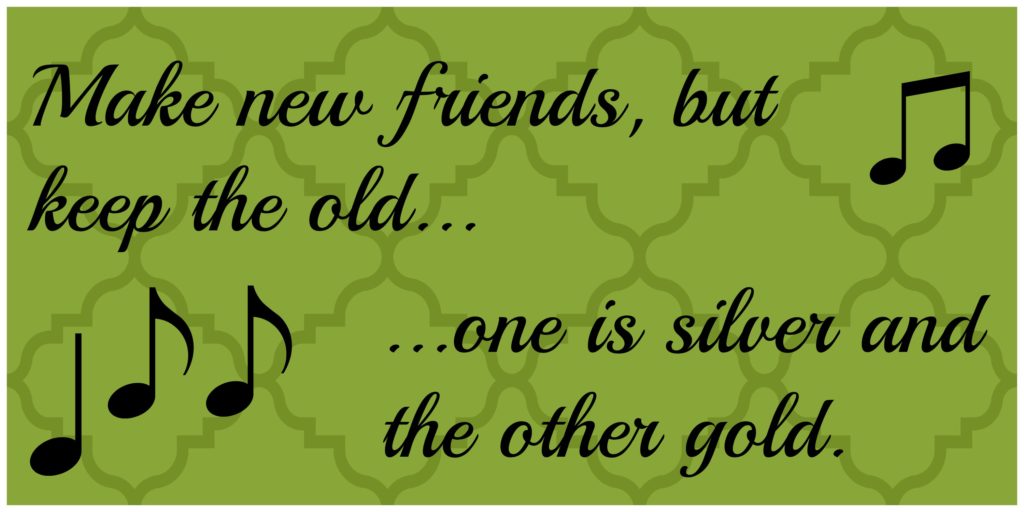 "love the life you live, live the life you love"