We spent the whole day yesterday at home and my goal for the day was to do laundry and change the sheets. Did that.
I had two errands to run and it just never happened.
Last night we started The Americans. Binge watching at its best.
Today, errands.
I see by my pictures that we need some green vegetables in this house. I loved cooking up three main meals earlier in the week and making dinner easy, but I realize I never added a side veggie or a salad.
I'll add some veggies in this weeks meal plan.
I'm off to the store.
Happy Sunday my friends!
Yesterday…..
I ate both breakfast and lunch very late in the day, so dinner was light and I just wasn't hungry. I will say that the amount of protein that I am eating and the variety of foods that I am eating is keeping me full and satisfying my cravings. I have had no real desire to snack in between meals and that's HUGE for me.
Breakfast – 4 SP
Scrambled Egg and Egg Whites topped with Trader Joe's Everything but the Bagel Seasoning, 1/2 Serving Oatmeal with Warm Cinnamon Apples mixed in and topped with a few dried Cranberries and a Honey drizzle.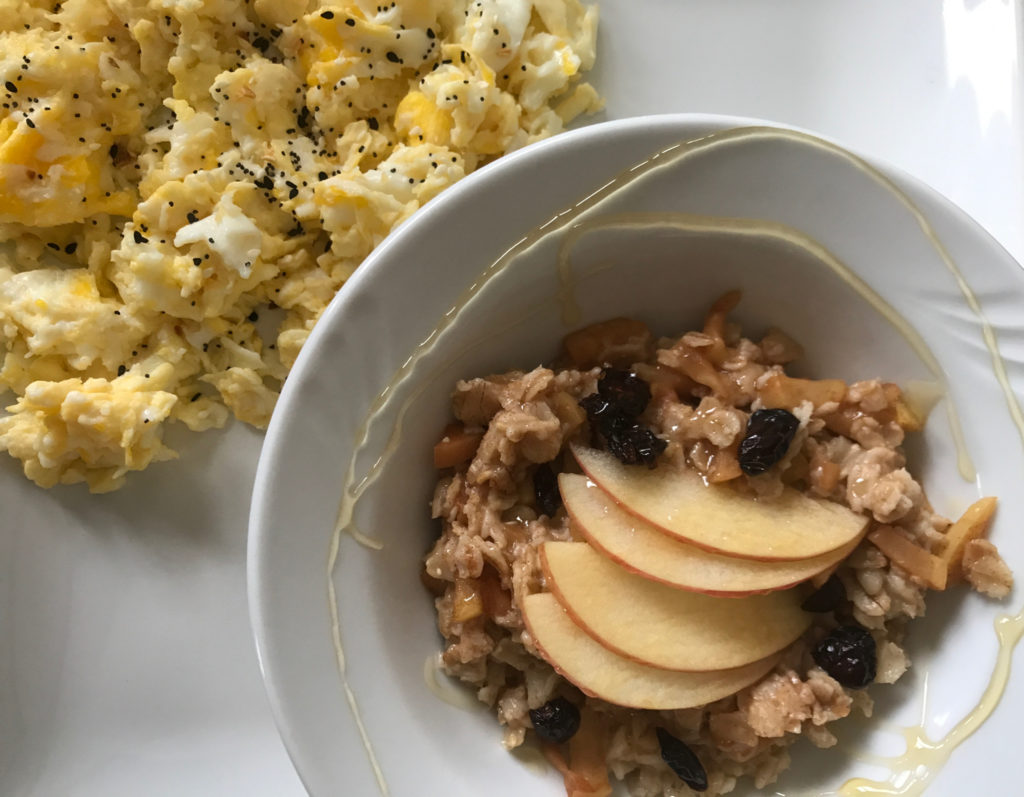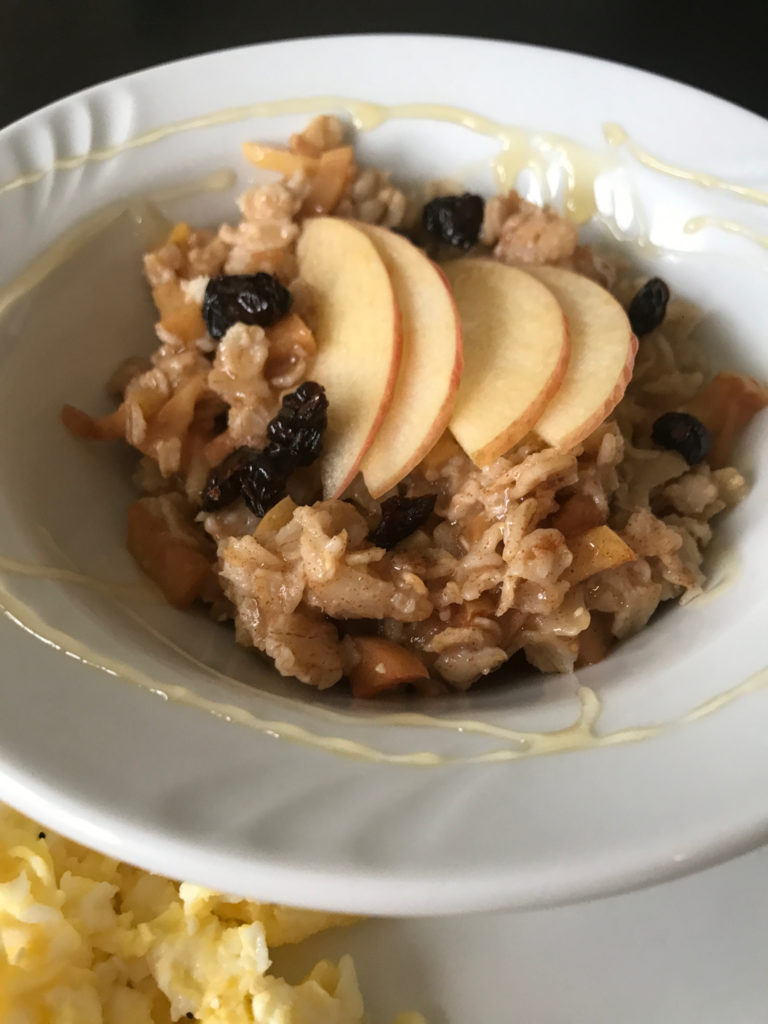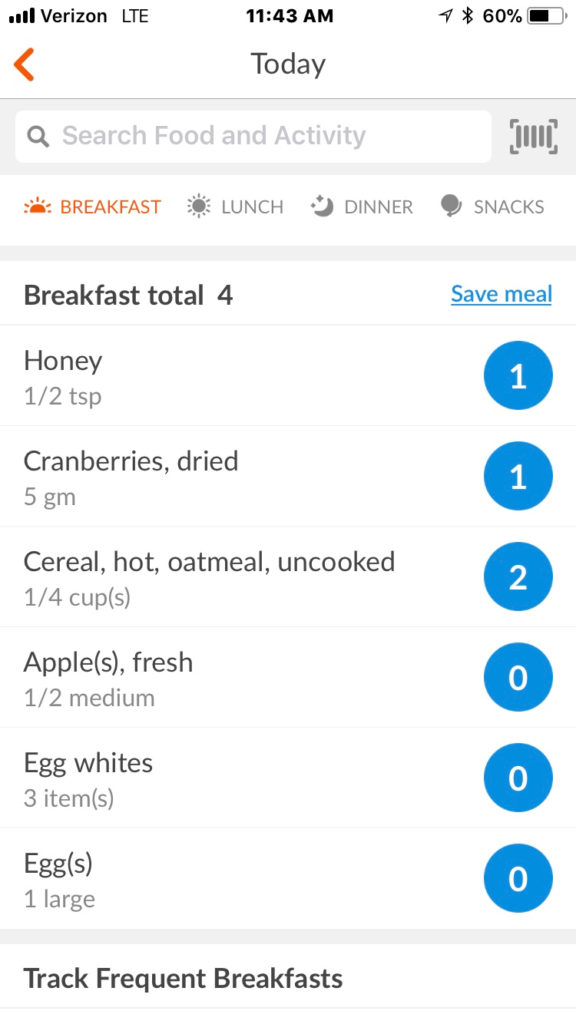 Lunch – 9 SP
Turkey Sweet Potato Chili (3 SP) topped with 20 Trader Joe's Roasted Plantains (5 SP), and 30 g Avocado (1 SP)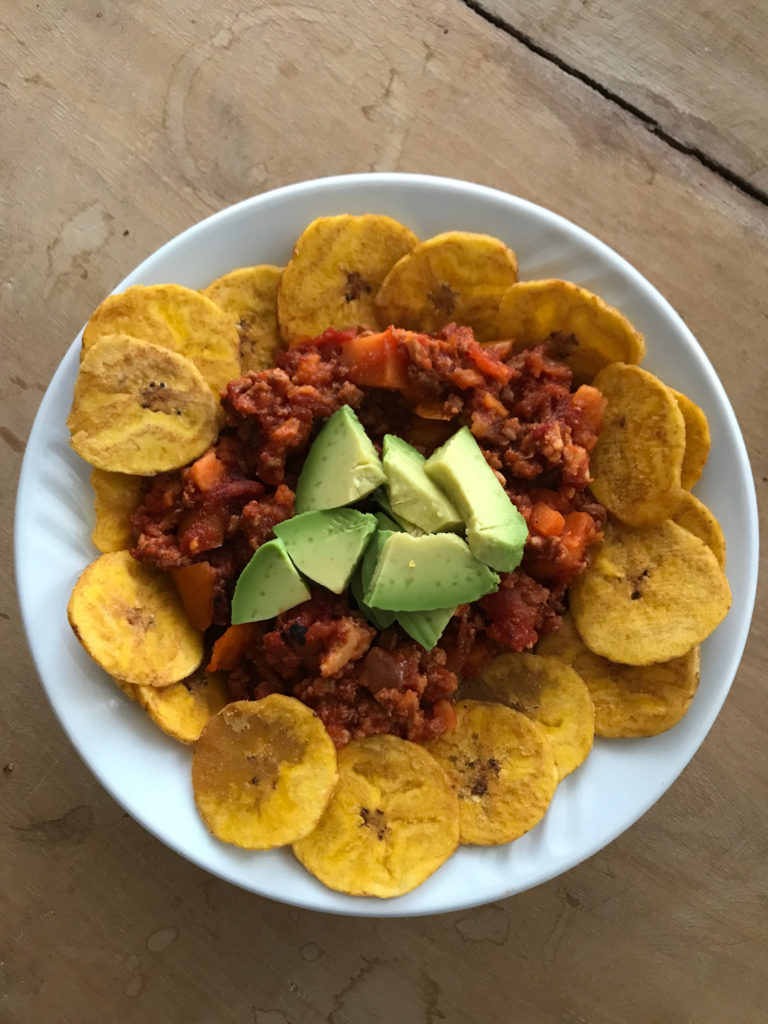 Dinner -5 SP
One (the last one) Bird Ball (1 SP) with Zoodles (0 SP), a little pasta, (2 SP) and the last of the Marinara (2 SP)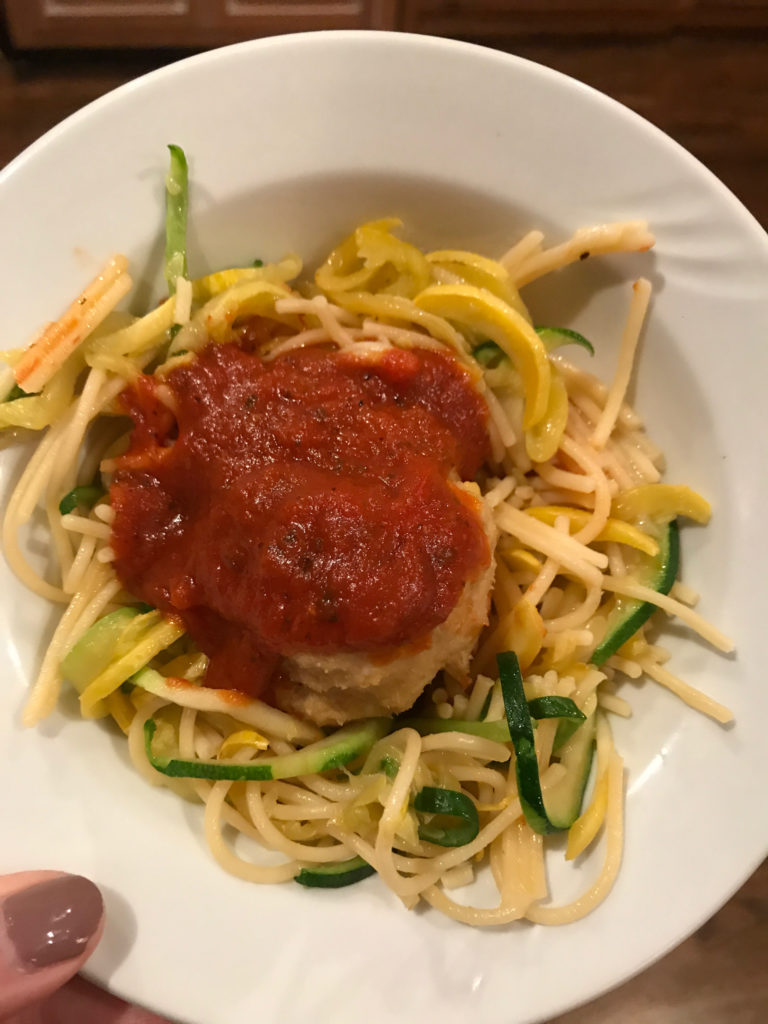 Daily SmartPoints Total = 18 SP
2018 Goals
Make time each week to Meal Plan
Drink 100 ounces of water each day
Exercise 5 days a week
Eat three meals and one snack daily
Fitbit 10,000 Daily Steps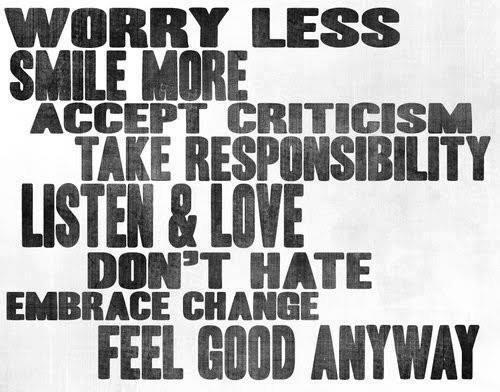 "love the life you live, live the life you love"