(This post was modified on April 19th, 2014. I had previously miscalculated the points. This recipe has been modified and is now correct.)
I do love a pancake for breakfast (or any meal, really). Since I've been reading blogs and looking on Pinterest for recipes, I've discovered all sorts of different ways to make an easy, healthy, low point pancake. You really can't mess these up either. It's Banana's and Eggs, just in a bunch of different combinations with lots of yummy additions to the banana's and eggs! I made one the other day called a Three Ingredient Pancake! That one was just as tasty as this one, but that was several little thin pancakes, and this is one, big nice and thick pancake!
Peanut Butter Packed Pancake!
Pancake = 4 PPV
Pancake with Toppings = 6 PPV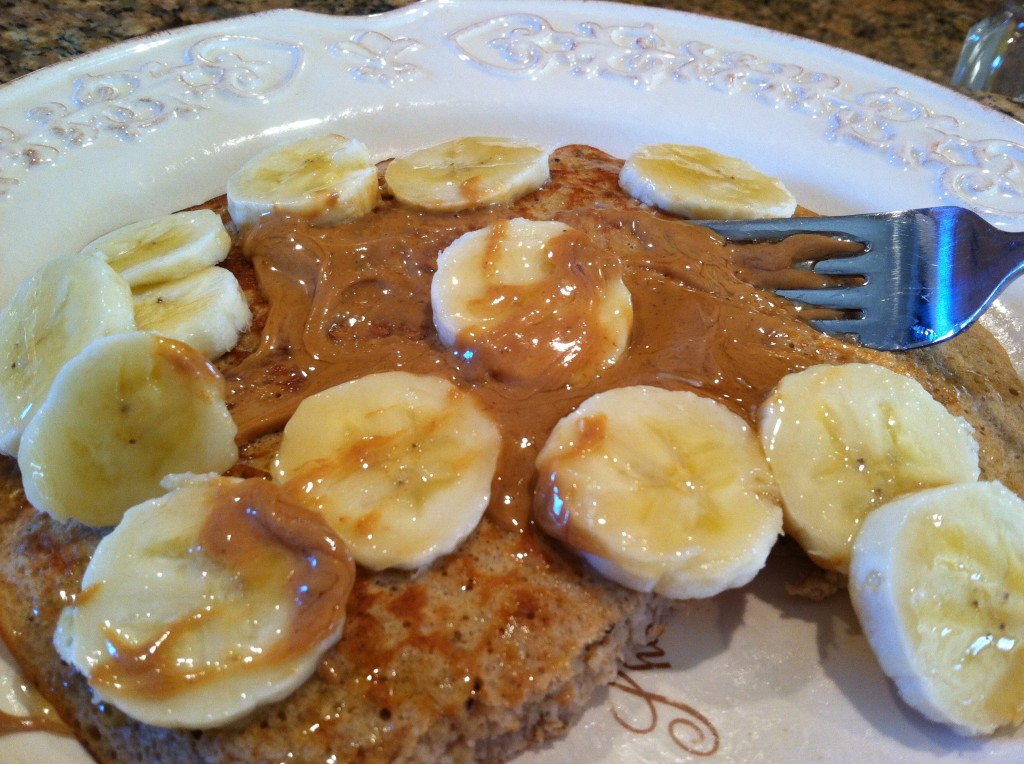 Ingredients
1/4 Dry Oats
3 Egg Whites
1/2 Ripe Banana, mashed
2 T. PB2 Powder
1/4 tsp Vanilla Extract
1 Packet Truvia (optional)
Toppings
1/2 Banana, Sliced
1 T. Better n' Peanut Butter (Or nut butter of your choice!)
1 tsp Honey
Directions
Add all ingredients to a blender. (You can mix really well with a fork or a whisk too!)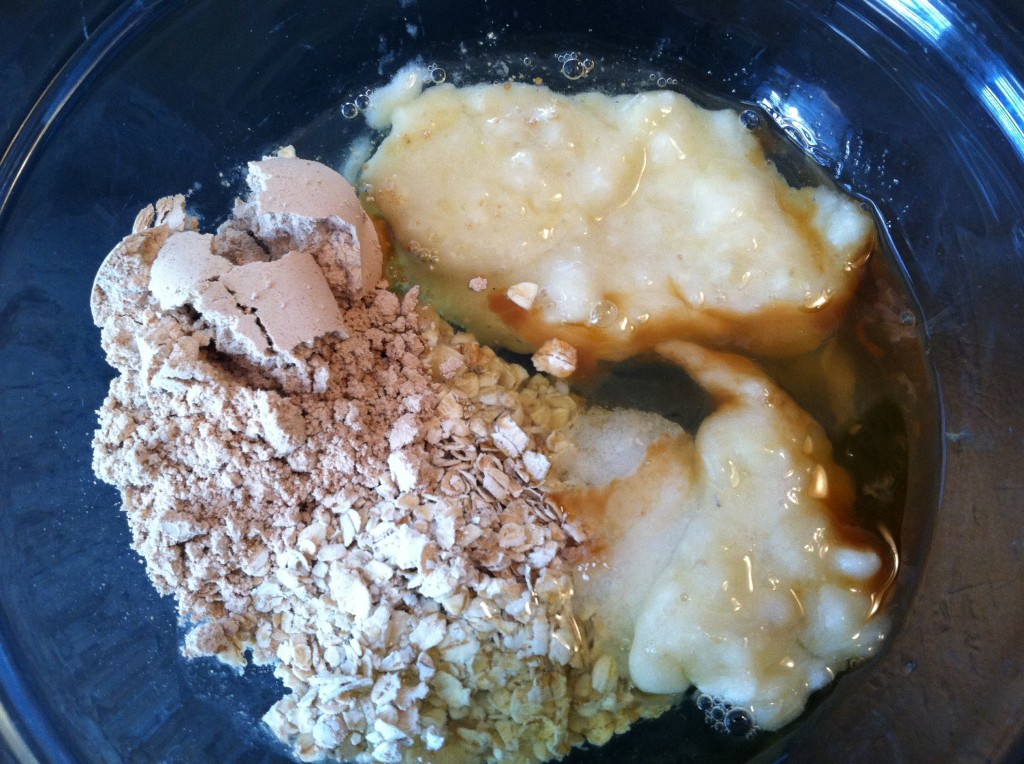 Pulse just a few times until well blended, but don't over blend. I have recently discovered this works much better than whisking with a fork in a bowl.
Heat a nonstick skillet over medium low heat. Spray with nonstick cooking spray. Pour batter onto heated skillet and cook for about 3 minutes.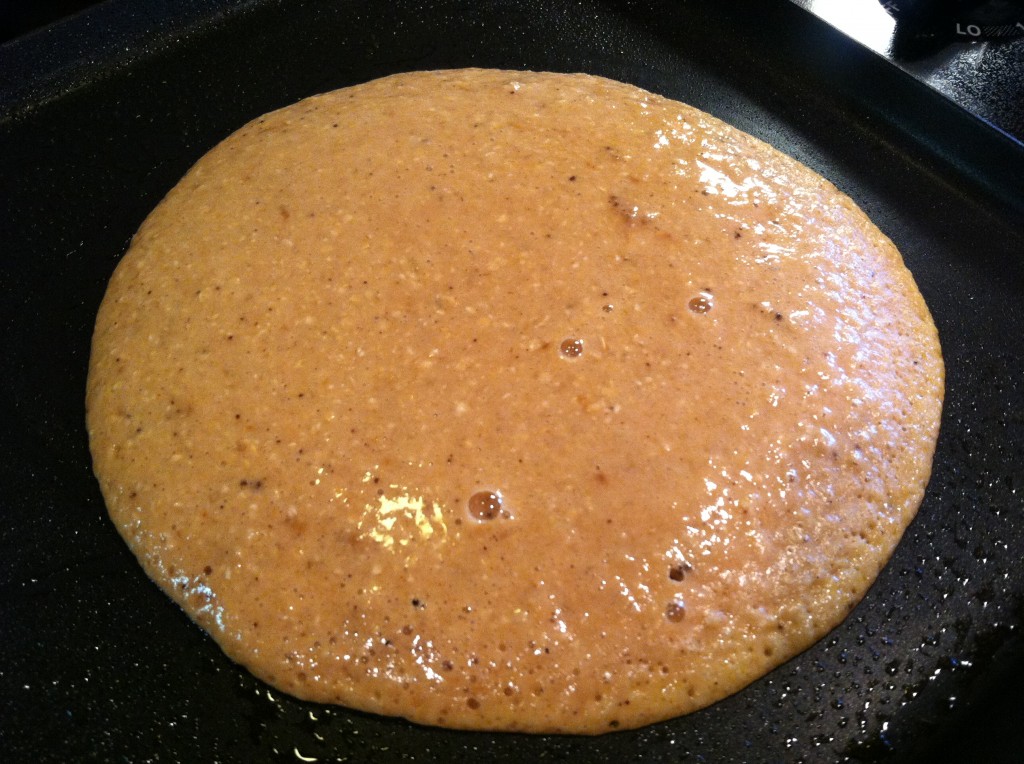 I have a very large spatula (this pancake is 6-7 inches in diameter!!) that made this easy to flip. I think blending the batter made it all stick together well on the skillet! Cook for about an additional 2 minutes.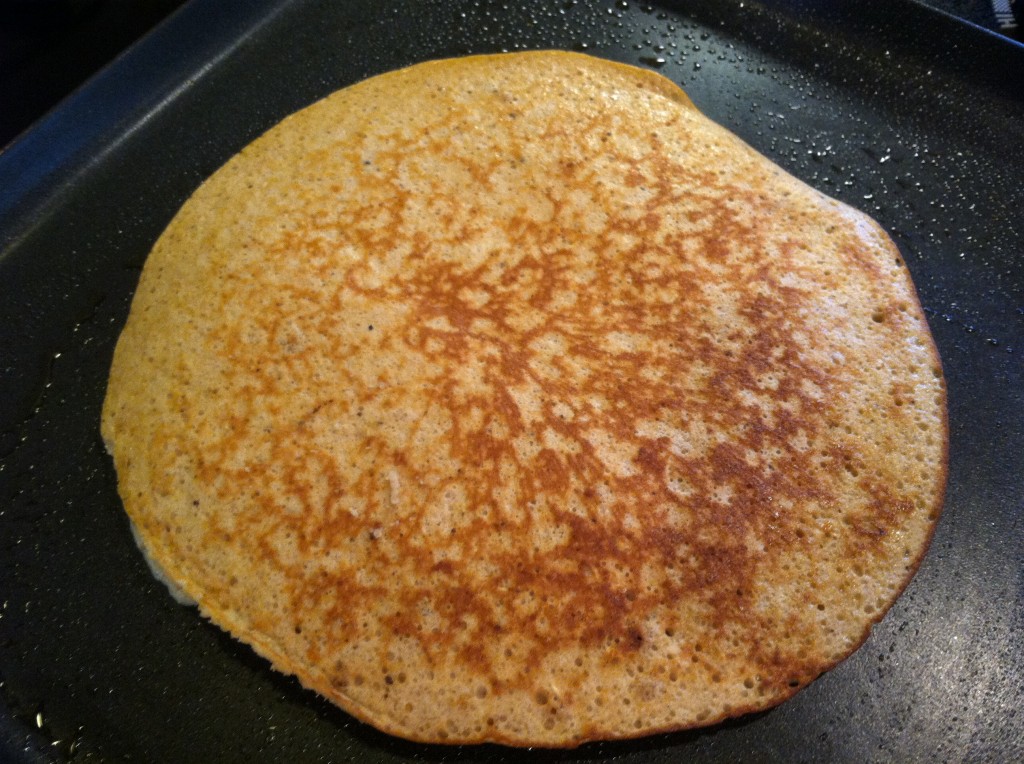 Top with the other half of the Banana, 1 T. Better n' Peanut Butter and 1 tsp of honey!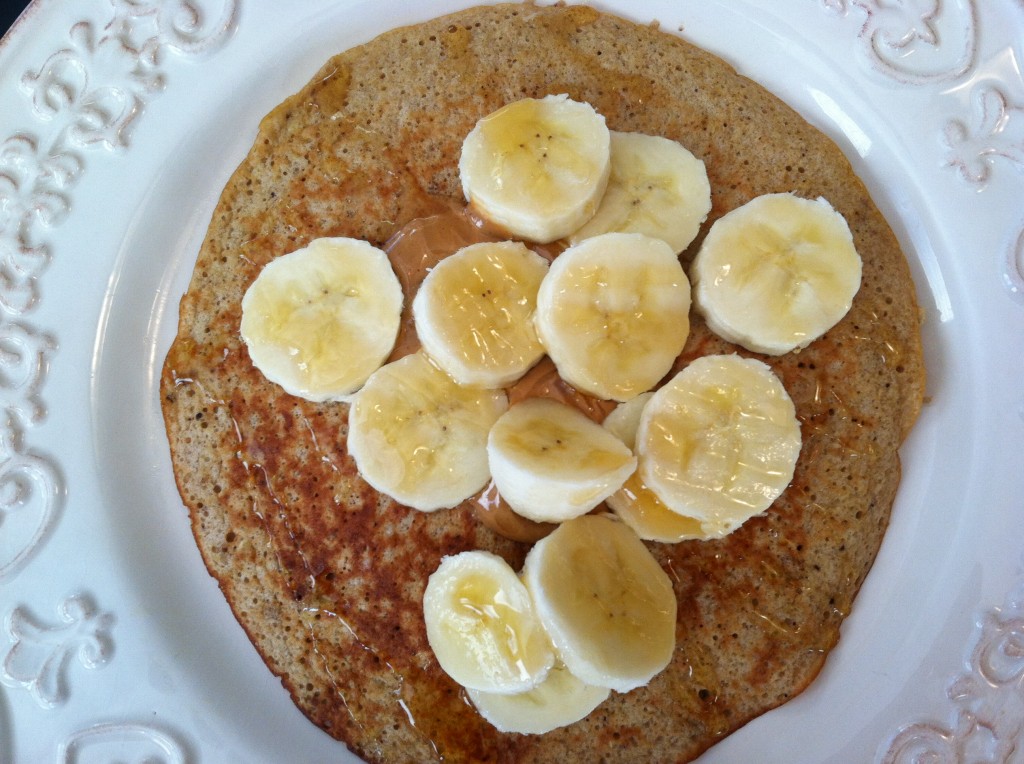 Nice and Thick!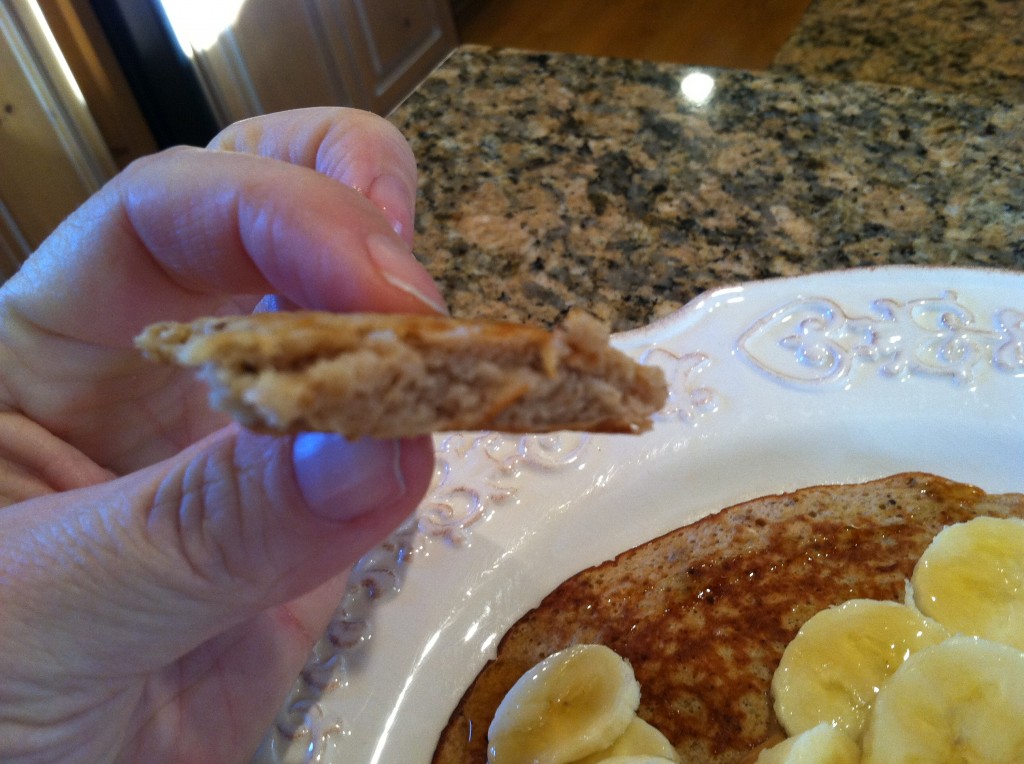 Breakfast
Peanut Butter Packed Pancake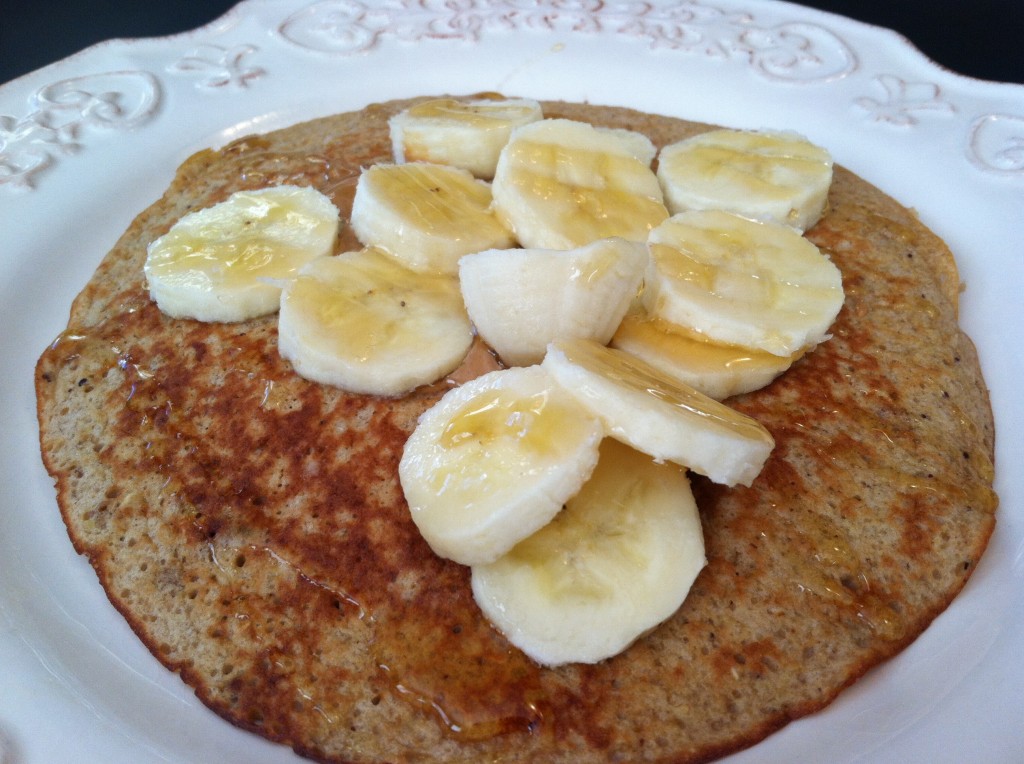 Lunch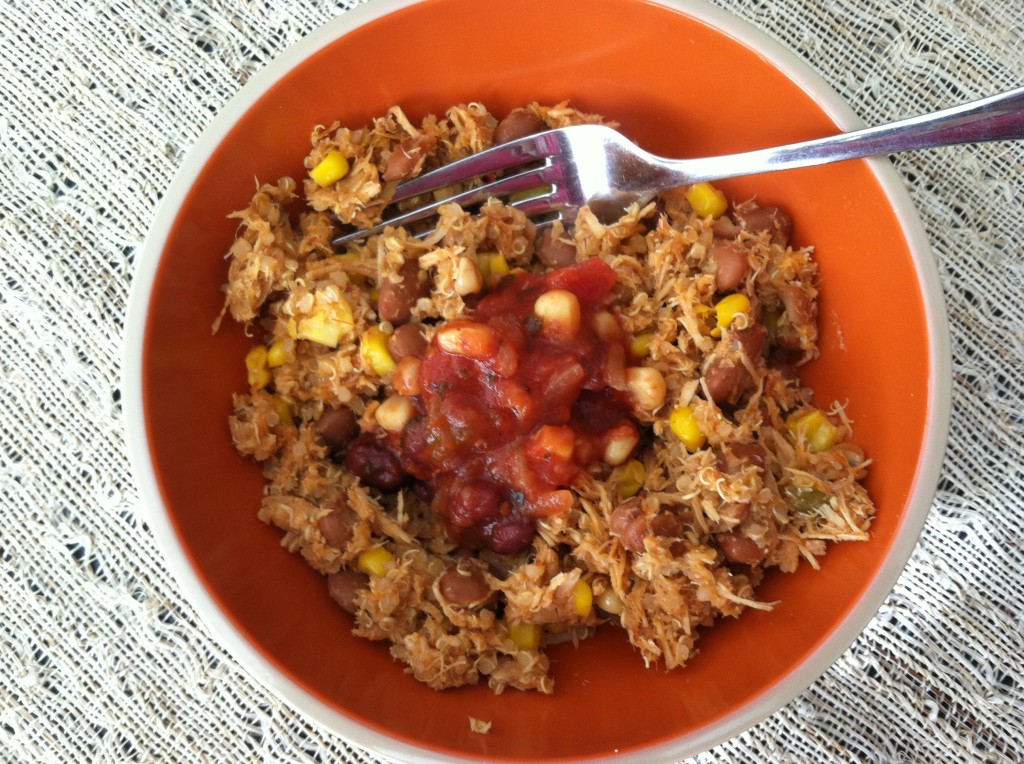 Snack
Pineapple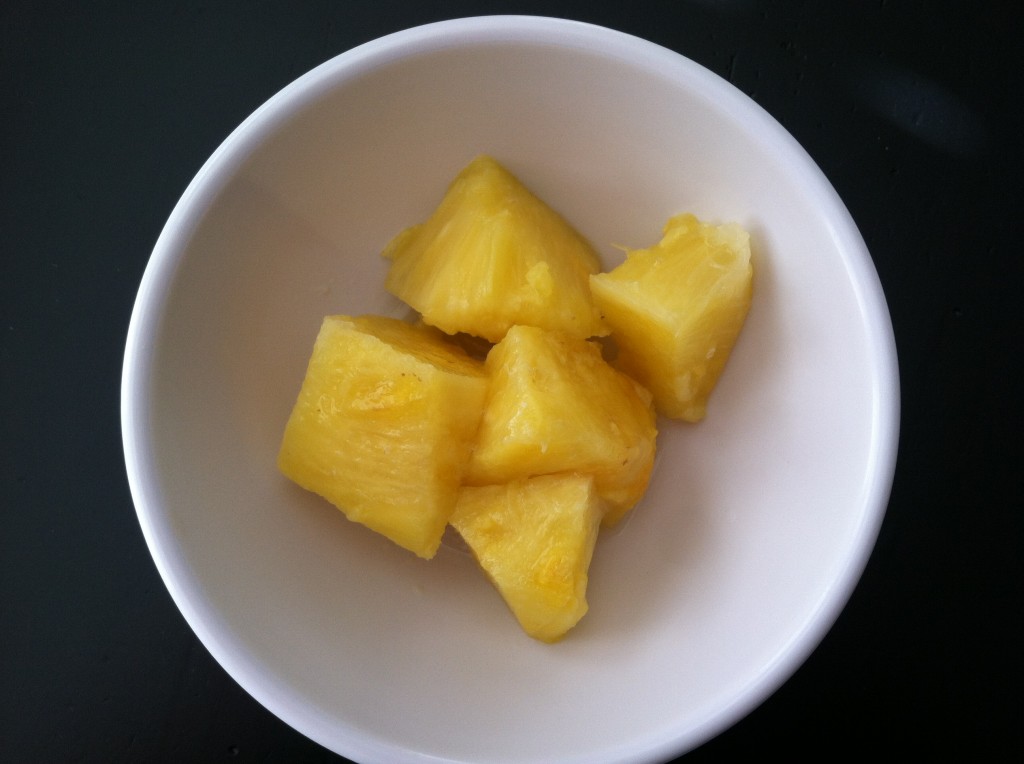 Snack
Light Microwave Popcorn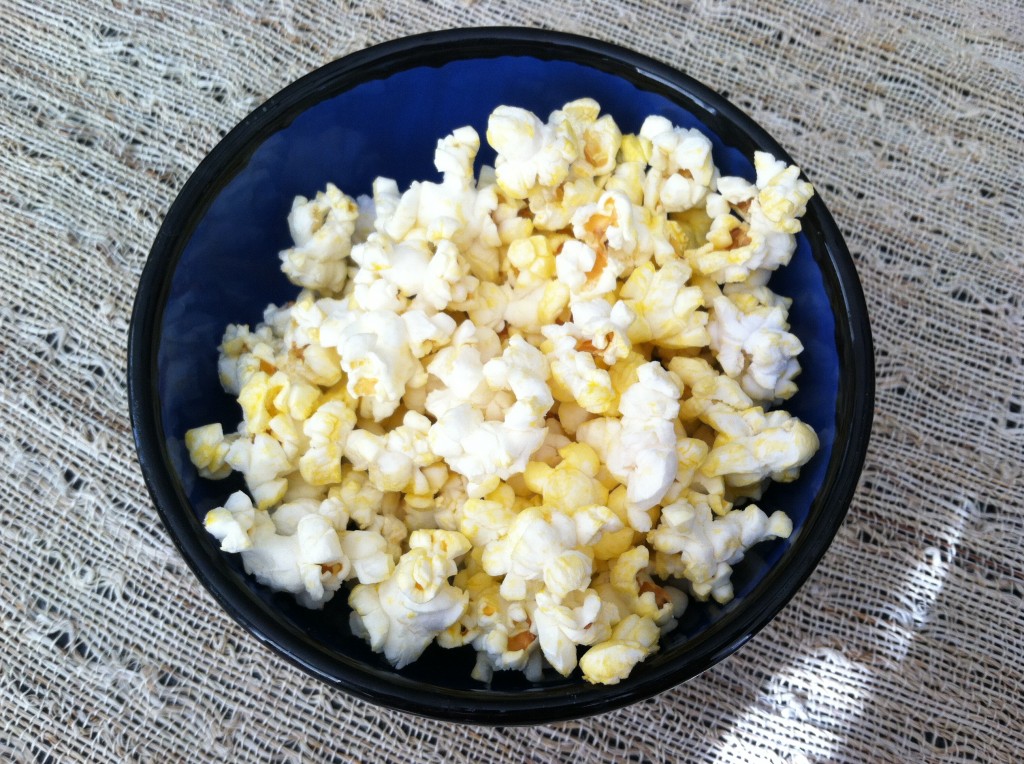 Dinner
Mahi Taco's on Corn Tortilla, Black Beans and Rice
One Glass of Red Wine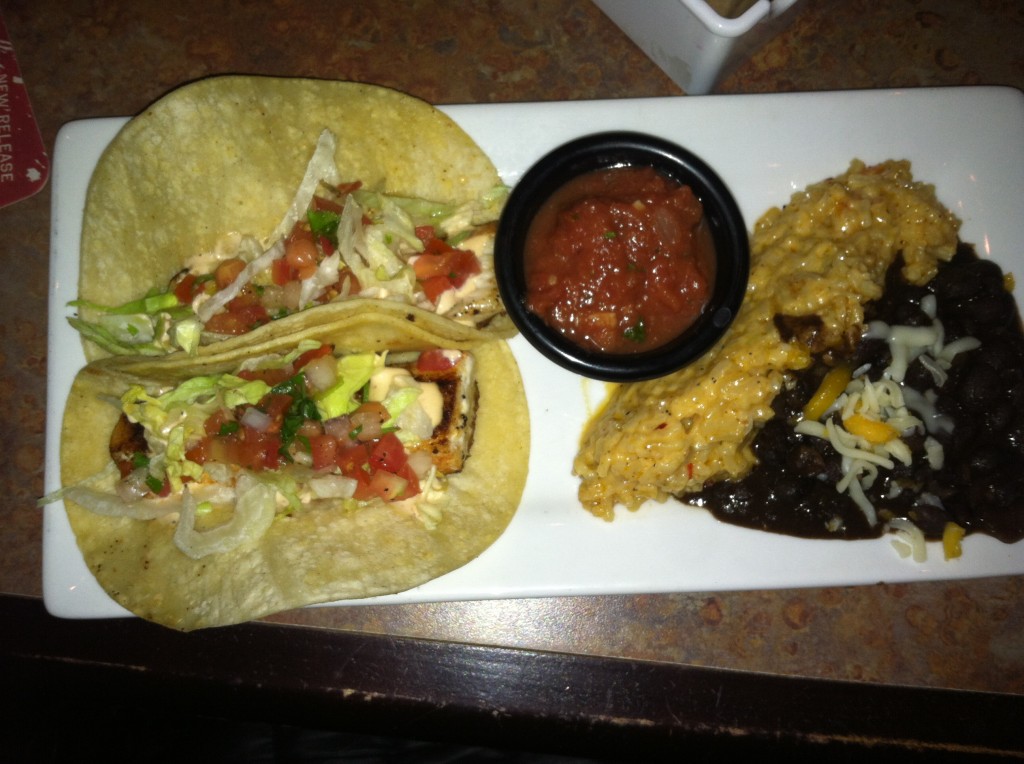 As I looked over my food for the day, I did a terrible job of eating veggies? Lots of veggies today and an actual workout!
Weight Watcher's Points Plus
I can eat 26 PPV a day.
I can earn Activity Points by doing exercise, and eat them if I choose.
I have an allowance of 49 extra points that I can dip into throughout the week if I choose.
I should drink a minimum of 6 (8 oz) glasses of water each day.
PreBreakfast = Coffee with Skim Milk (1)
Breakfast = Peanut Butter Packed Pancake (6)
Lunch = Shredded Mexican Chicken, Beans, Corn (6)
Snack = Pineapple (0)
Snack = Popcorn (3)
Dinner = Mahi Taco's with Beans and Rice and Wine (17)
Total = 33
Exercise = I cleaned house ALL DAY LONG! Like the "on your hand's and knee's" kinda cleaning…….
How many glasses of water I drank = Not Enough! 6?
Activity Points Earned for the Day = Cleaning has to be worth something?? 2
Activity Points Earned This Week = 6
Remaining points from my 49 Points Allowance = 23
Alcohol Consumption = Wine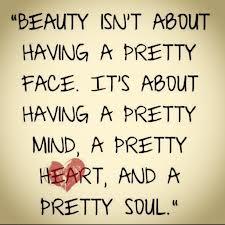 "love the life you live, live the life you love"