I did it. I lead my first Weight Watcher meeting. I didn't throw up, or stutter, or go blank in the middle of a sentence. I imagined everyone in their underwear and the meeting went great!.
Kidding.
But just to make them giggle, I did think about asking them to take off their clothes so I wouldn't be so nervous. I decided to relax, be myself and utilize the tools that I learned in training over the weekend.
There were about 40 members in the meeting and they were all so nice and welcoming. I know what it is like to go into your WW meeting, only to discover your fabulous Leader has a sub. Yesterday, not only was I a sub, but I was brand spanking new!
Carol is my mentor/trainer and the Leader of the meeting that I was able to do Tuesday morning. She has been wonderful to me and I feel really lucky to have her. She promised me that this was a great meeting and that they would all welcome me. They did. I felt comfortable and they were a sharing bunch, which helped the meeting to flow nicely. Although I have a lot to learn, I was pleased with how my very first meeting went.
From that meeting, I went with Carol to a different meeting where I was scheduled to work as a receptionist. Shortly after we opened the doors, two of my friends (Thank you Becki and Tammie! You girls rock!!) from my own personal meeting showed up to watch me lead a meeting! What? How awesome were they to come watch me? They made me feel so good, but I was not scheduled to lead that meeting. Of course Carol overheard them, I introduced them all, and Carol practically insisted that I lead the meeting, so I did. Two under my belt!
I will say that I was unprepared mentally to do a second meeting and for some reason my nerves kicked in. I didn't do nearly as well at the second meeting as I did the first, but I did remember to do a few things that I had missed at the first meeting. All in good time.
I could not be happier right now. It feels so good to get to give back to the Weight Watcher community. What a great group of people to be associated with!!
Here are yesterday's eats…
Breakfast – 7 SP
Okay, it was a different flavor, but I did have an RXBar and a Banana. I had the Apple Spice and I loved it!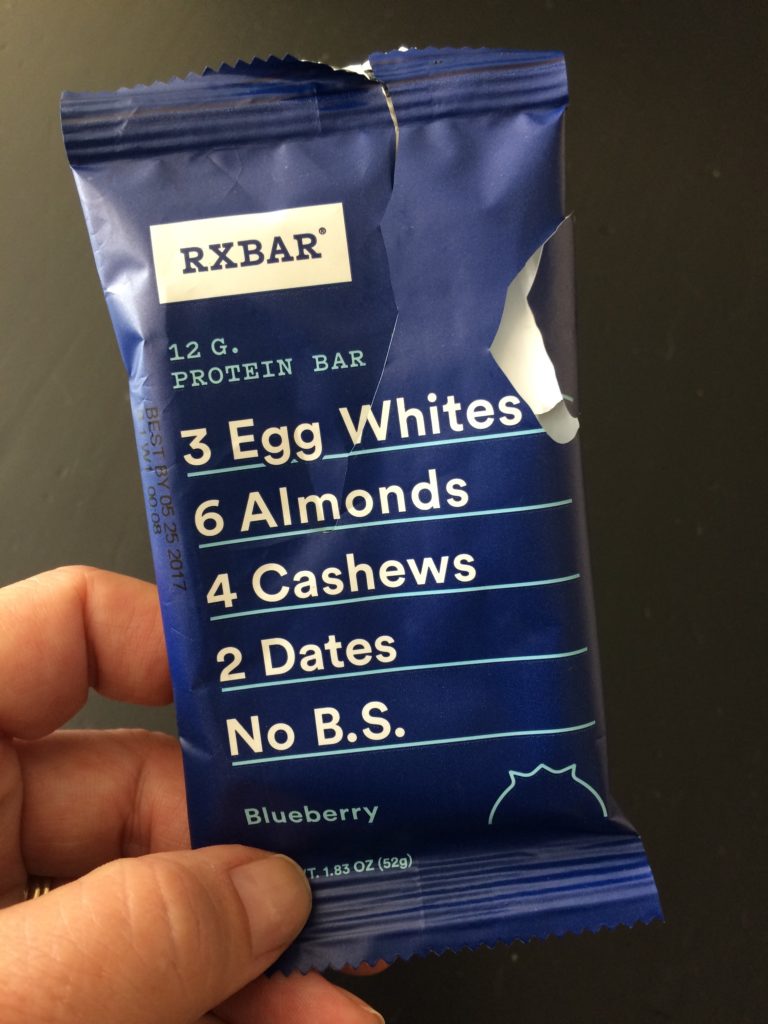 Lunch – 6 SP or 12 SP??
I bought this salad at Trader Joe's at 3:30 in the afternoon and I was starving. When I got home, I dumped everything from the container into a big bowl, mixed it all up and ate every single bite. It made a huge salad. After I finished eating my salad, I scanned the barcode with my Weight Watcher App for the SmartPoints. I did not realize that the salad was two servings. The app said that it was 6 SmartPoints for 1 container, however, the container said that it contained two servings. When I entered in the individual nutritional information on the package, the WW app said 6 Smarporoints.
I really don't know if I ate 6 or 12 SmartPoints for lunch. Either way, it was a really good salad!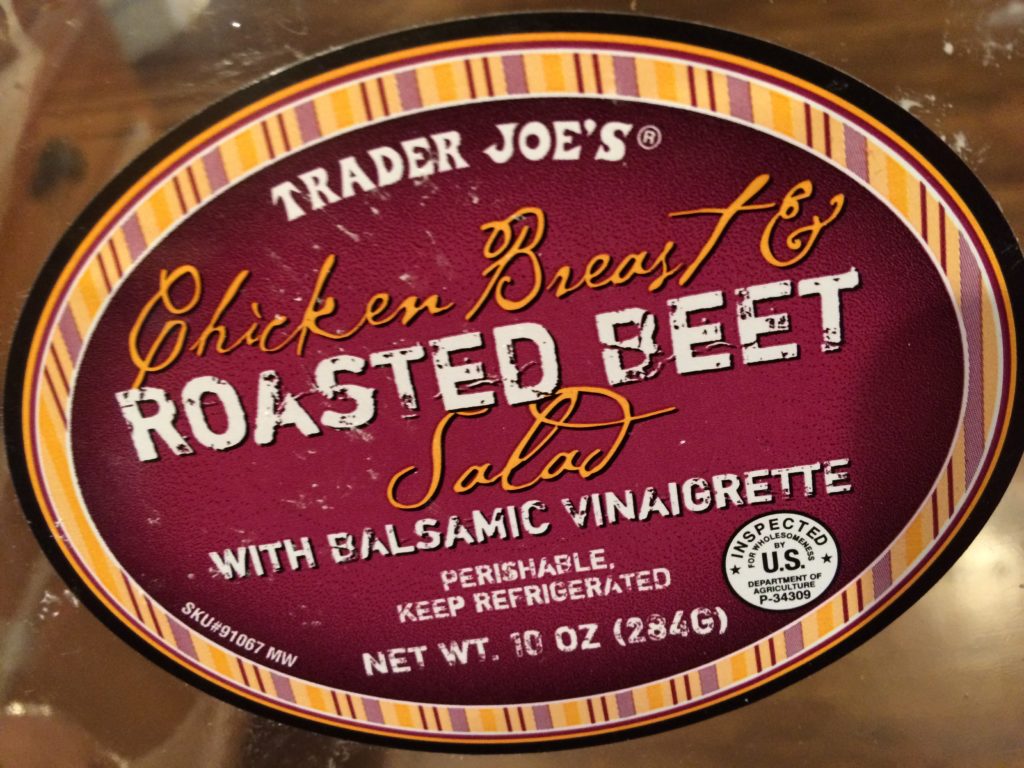 Dinner – 5 SP
Pretty simple. Cod prepared in the skillet in Olive Oil, Smashed Cauliflower, Broccolini sautéed in a skillet with just a little Olive Oil and Sea Salt.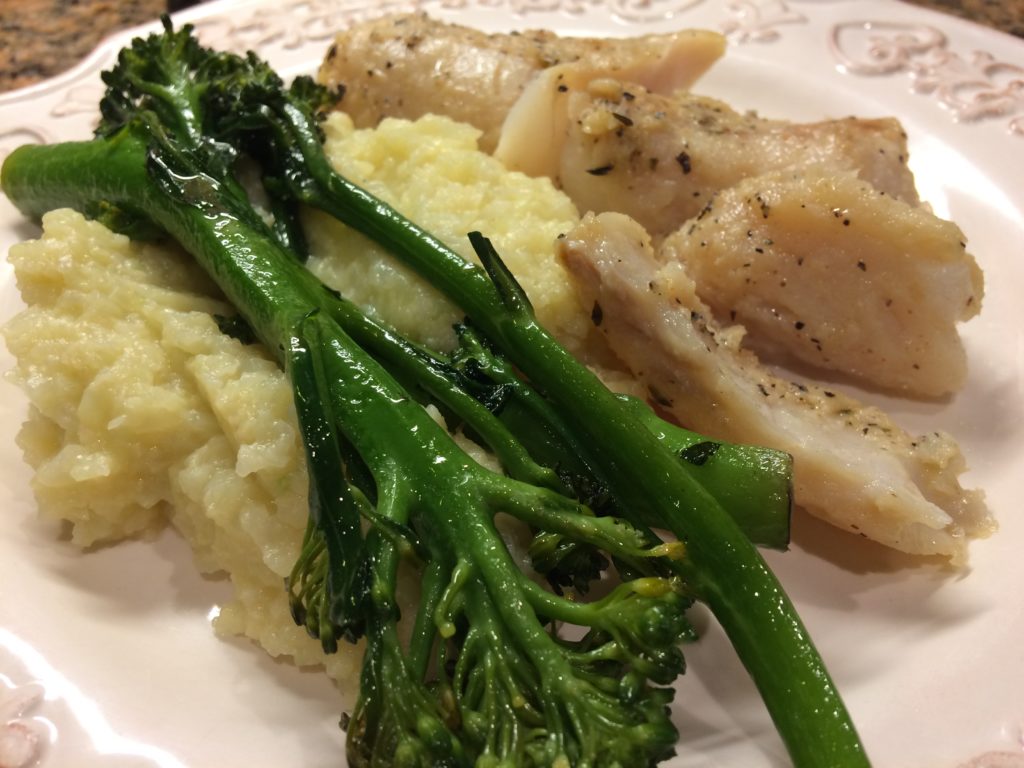 Make today GREAT!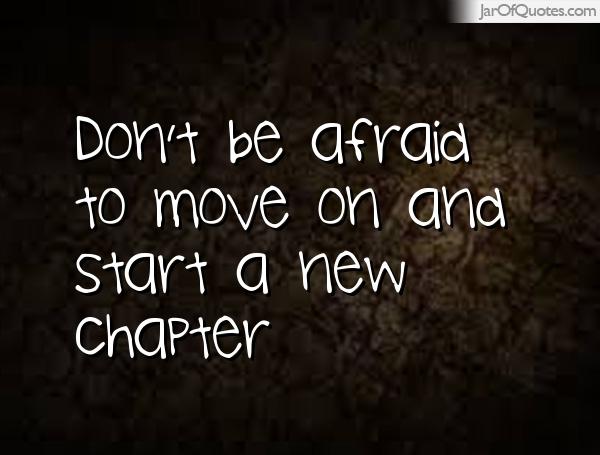 "love the life you live, live the life you love"