Since life went a little whacko these last several months, daily tracking of my food and activity in my Weight Watcher App fell to the bottom of my priority list.
I'm feeling much more like myself and adding tracking back into my day sounds like a great way to pass the next couple of months while I anxiously await my reconstructive surgery in December.
This "in between surgery" time feels really weird. It's like I'm "on hold" with life and unsure of what to do with myself. Life will get back to normal and then go backwards again for a bit. I've decided the best way to not feel "on hold" is to go back to the routine that I know best.
My Weight Watcher week begins on Friday, so I tracked yesterday and it felt good to feel in control of my day.
Do You Track?
I was reminded yesterday that tracking a meal at a restaurant can be a challenge and I was also reminded that sometimes making your best guess when tracking food or activity is the way to do it.
We talk a lot about tracking in the Weight Watcher meetings and how important it can be whether you are losing weight or you are at your goal weight
Tracking brings awareness to what you are eating and it is also a great accountability tool.
Tracking is a great tool, but it should be quick and it should not add stress to your day. Nobody needs extra stress.
Weight Watchers has designed many tools to make living a healthy life easier, and tracking is one of those tools.
There is an enormous list of foods in the app that also includes restaurant choices. With so many foods listed, there are times when it is difficult to find exactly what you are looking for. There are a few ways to maneuver through that without it taking a lot of time or feeling like a stressful chore.
Don't overthink it.
If you are tracking a bagel, and you see three different bagels listed with three different Smartpoints values, make your best guess on the bagel that you are eating and track it.
If you are eating mexican food at a restaurant, and that restaurant isn't listed, find a similar restaurant and make your best guess.
If the restaurant you are eating at is listed, but you can't find the meal that you are eating, break down the items in your meal as best as you can, track it and move on.
If tracking feels like a chore for you, I hope this helps. If you are new to WW, tracking does become easier with time.
I'm heading out the door for a walk, then I'm going to track it!
I hope you all have a wonderful weekend!
Here are yesterday's eats…..
Late Breakfast – 21 SP?
This is a great example of a guesstimate meal when eating out. When in doubt, I add a point or two, which I did yesterday.
I have no idea how many potatoes or bacon are buried under those eggs. I have no idea how the potatoes are prepared. I don't know how much butter is on the toast. I made my best guess by quickly breaking it down, tracked it, and loved every bite!
Farmhouse Hash, hold the Cheese at First Watch.
Potatoes, Bacon, Tomatoes, Onions, Eggs, Avocado and 1/2 Slice of the Toast.
Breakfast was delish!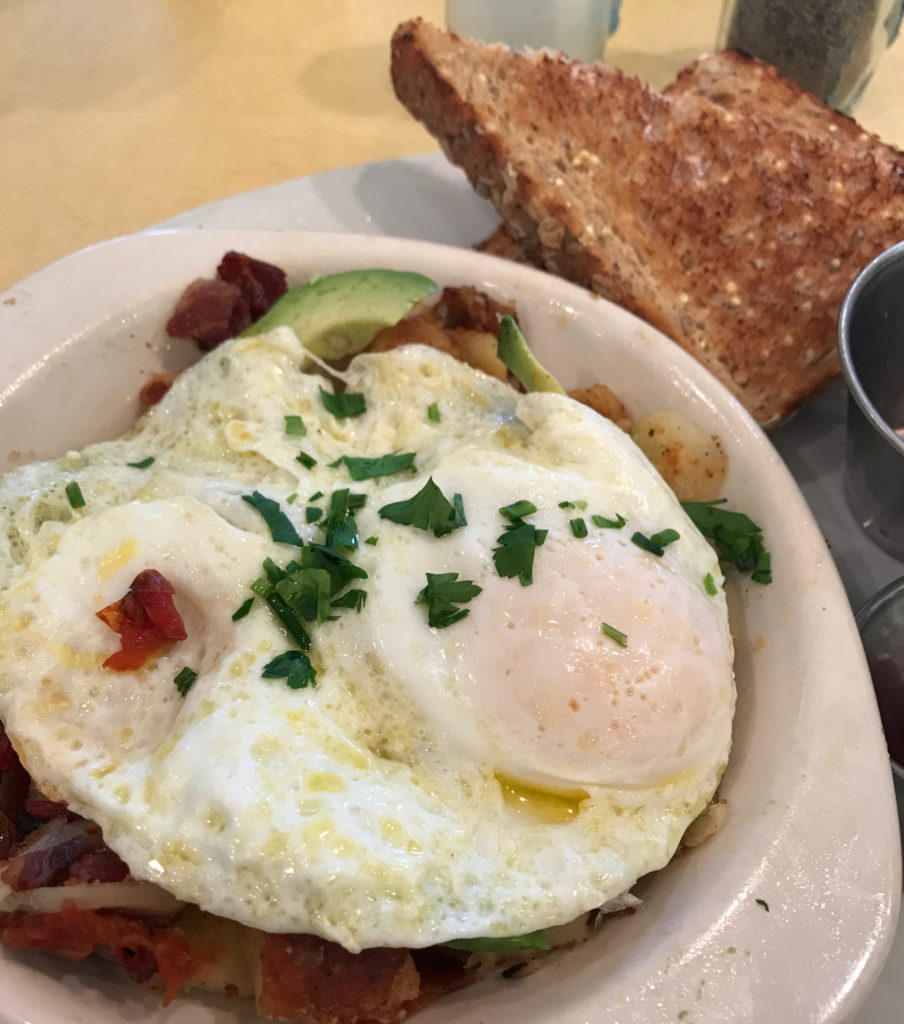 Lunch – 5 SP
Loving these mini bars for my sweet tooth!
Dinner – 8 SP
This is one of my fall favorites and the recipe is on my blog!
Turkey Sweet Potato Chili topped with 30 g Avocado and 10 Roasted Plantains from Trader Joe's.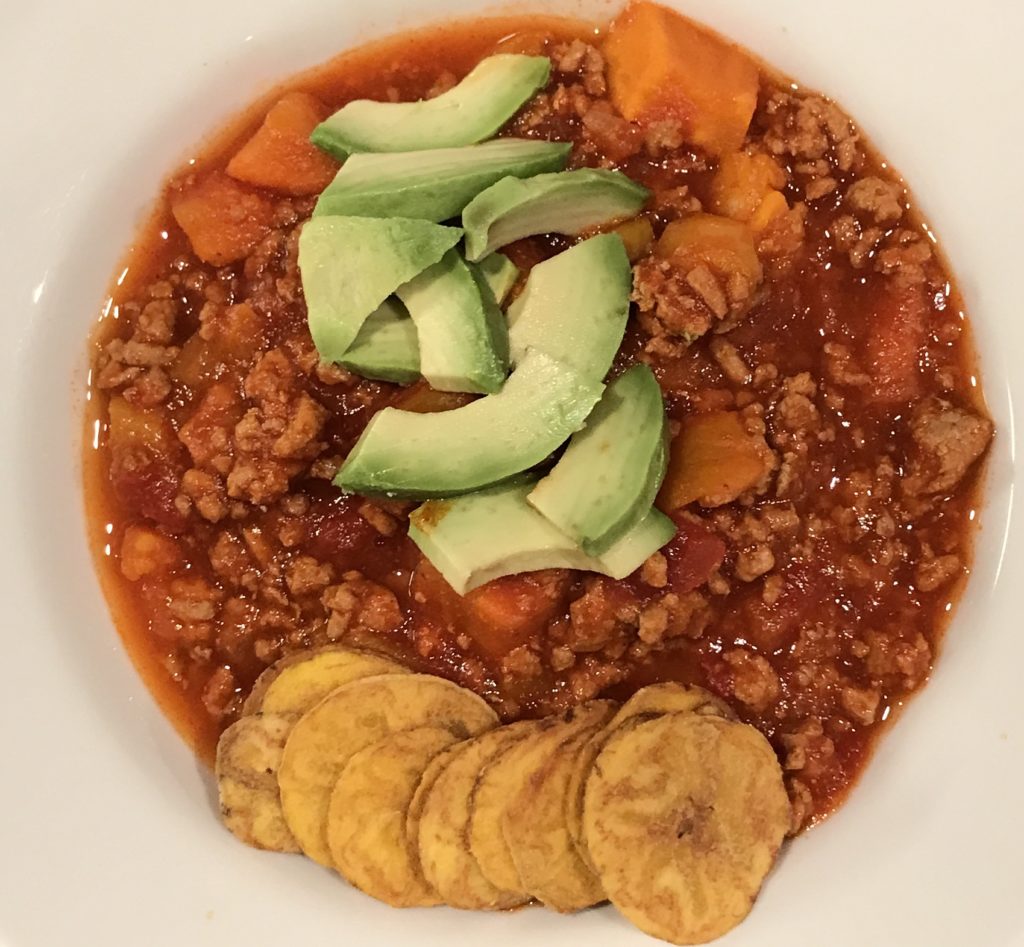 Daily SmartPoints Total = 34

2017 Goals
Make time each week to Meal Plan
Drink 100 ounces of water each day
Exercise 5 days a week
Eat three meals and one snack daily
FOUR 100 Mile Walking Challenges this year! (This goal has changed a little now that I have this fabulous Fitbit.)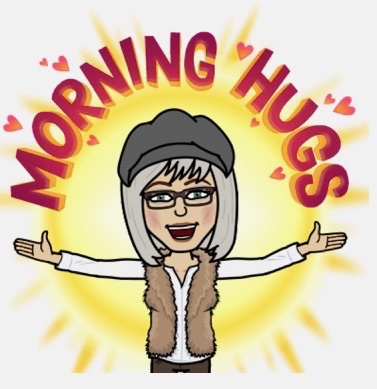 "love the life you live, live the life you love"