Surgery
What a crazy last few days. I know. Story of 2017.
Wednesday, I went to the hospital for a Pre-admittance appointment where they drew blood and I filled out paperwork. We talked about the importance of me staying healthy until surgery. Lots of hand washing, avoiding sick people, and so on.
I left that appointment and four hours later I was vomiting. It also happened to be my birthday.
Thursday, Thanksgiving, still sick. Yep. Missed the whole day.
Friday was meh….I moved slow. No vomiting.
Saturday I felt fine and we went to dinner with some family. Had a great evening. All good.
Sunday, nausea again. Light headed. Felt like I was going to faint a few times. Clammy feeling. No fever or vomiting, just nausea, light headed and sweating.
Monday. Same. I also was prepping for my colonoscopy, scheduled for Tuesday, so liquid diet on Monday.
Monday afternoon at 3:00, I felt awful. Weak, like I really needed some nourishment. Possibly dehydrated from the previous days?
Upon the advice of my doctor, we canceled my colonoscopy and I ate, drank some Gatorade and drank lots of water.
Tuesday, I went to see my general practitioner. They drew blood, did a urinalysis and checked for the flu. The flu test was negative. Now I wait.
The rest of the day I slept. Nausea but no vomiting.
Wednesday I felt pretty good in the morning. Ate breakfast, piddled around the house moving slowly but accomplishing a few simple task. At noon I had lunch, then took a shower. While in the shower, I vomited. Ugh.
I really don't feel sick, I just feel nauseous and light headed. Hard to explain really, but things just feel foggy. No explanation other than possibly just dehydrated.
I really have no idea what is going on and now I'm just waiting for any lab results to give me a hint, or to miraculously all of a sudden feel like myself.
I called my surgeons office on Tuesday to talk to my nurse, Jenny. I just wanted to check in and let them know what was happening and what my concerns were.
I love my nurse Jenny and she talked me through all of my concerns.
She said my main concern right now needs to be staying healthy. A sore throat, a cough, any congestion, and certainly feeling nauseous or light headed could make postponing my surgery a possibility.
I said that I understood, then hung up and lost it.
I have been counting the days to this surgery. I've tried so hard to get back to normal as much as possible. Have some fun. Enjoy life. Enjoy working. But my brain has been consumed with the thoughts of this surgery.
I want to have my surgery and move forward. I want to get out of this mentality of temporary.
In order to prevent any sore throats, coughs, germs, etc, I will work my At Work WW Meeting on Monday, then I have subs for the remainder of the year. I'm going to stay in my little bubble and avoid the risk of catching even the slightest cold.
I'm still waiting on the doc to call with lab results.
At the end of the day (It's Thursday), I have felt fine all day. Even took a walk.
Christmas
We are celebrating Christmas this year on December 9th. Tess and Manuel and Tucker will be here on the 6th. Anne and her family will come in on the 9th and spend the night. I'm really looking forward to having the houseful of our kids and grandkids.
We are having a Family Christmas Open House late in the afternoon.
Thankfully, I shopped early this year and I have almost everything wrapped.
Santa even stopped by Sunday while I moved slowly around the house and filled the stockings!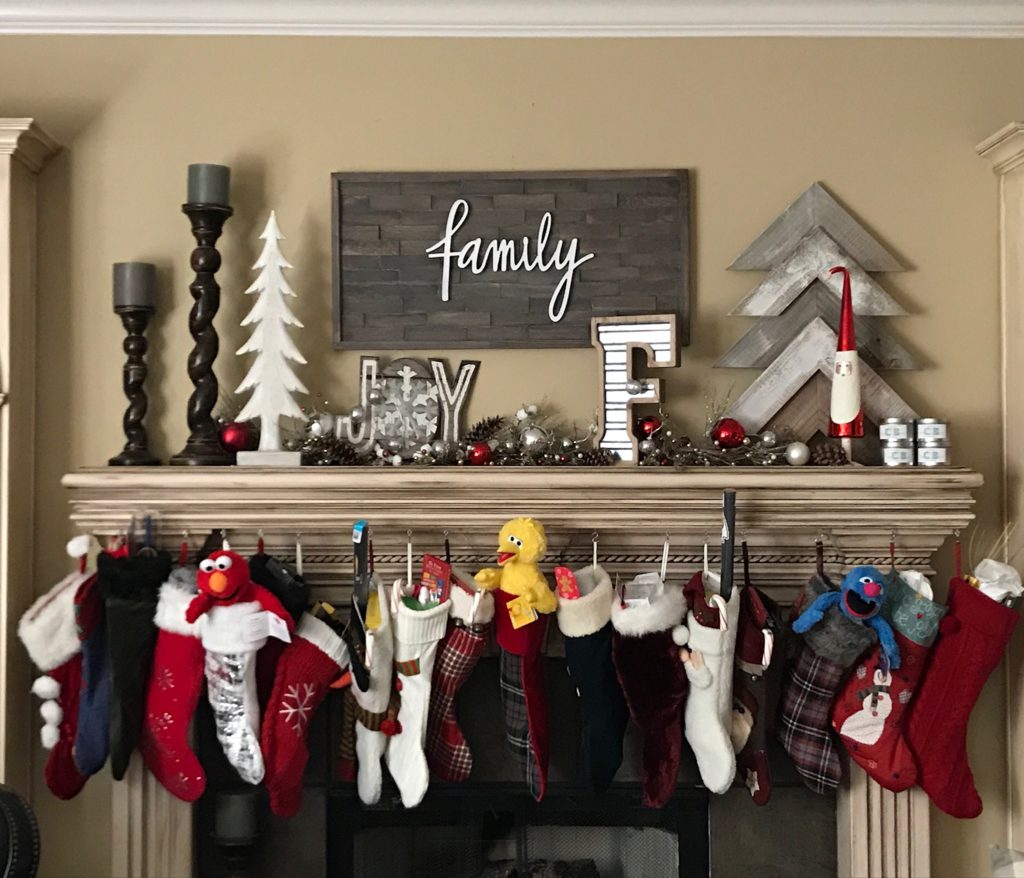 I saw this pillow at Kohl's and had to have it!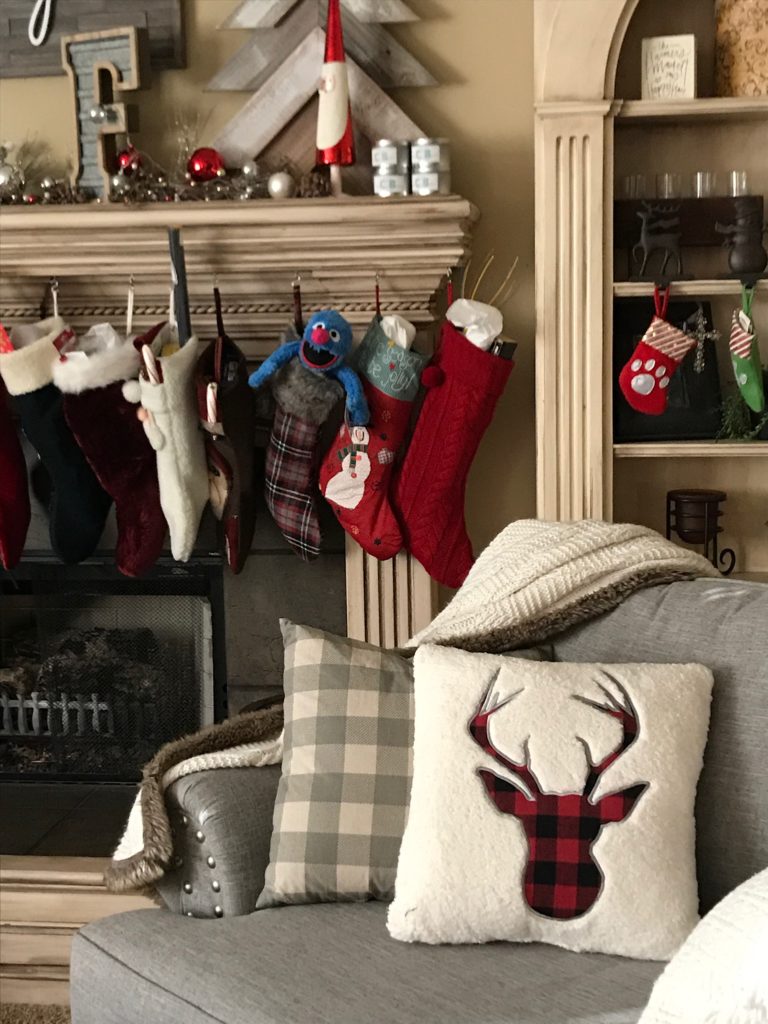 I've been spending a lot of time in that chair, and it needed a festive pillow.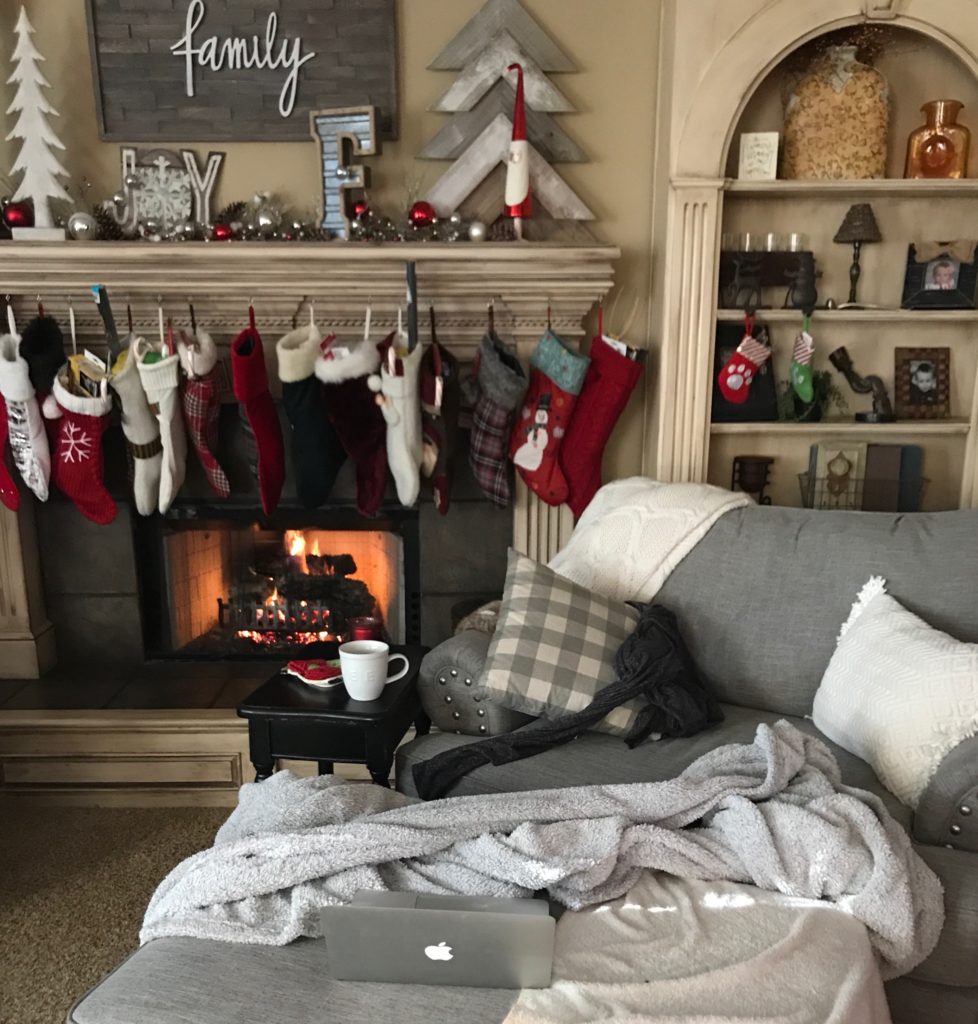 I kept the decorations simple this year, but I like it.
It felt different to decorate this year with my new gray walls. It felt like I needed to simplify, so I did.
Entry. Christmas past.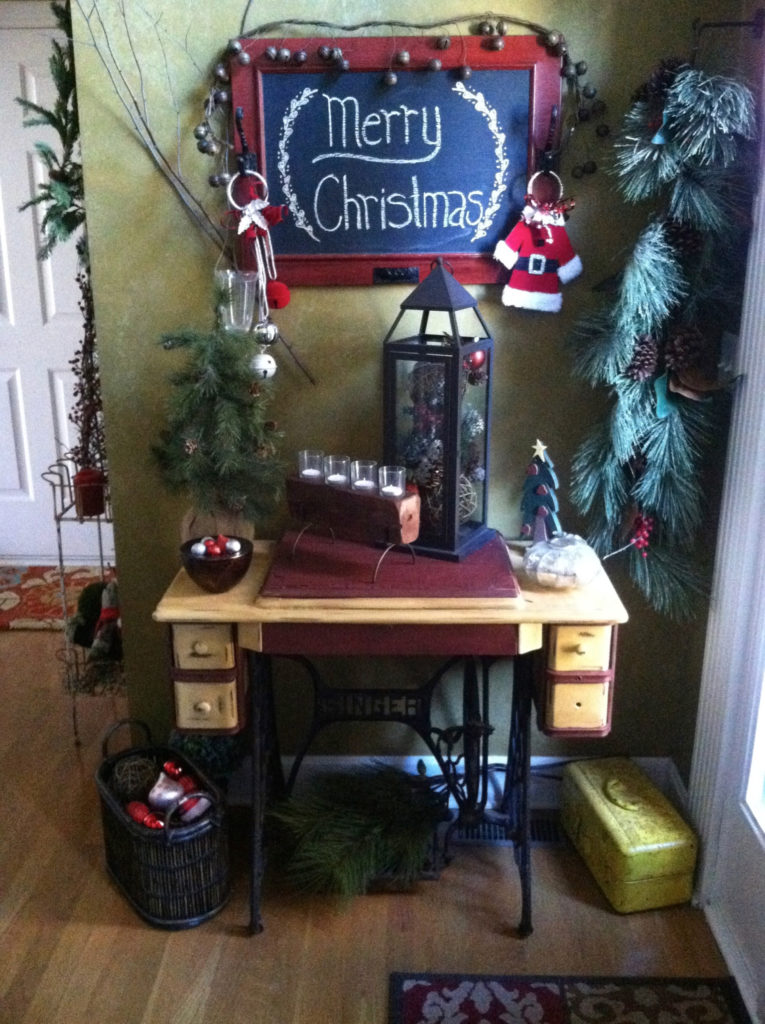 Entry. Christmas present.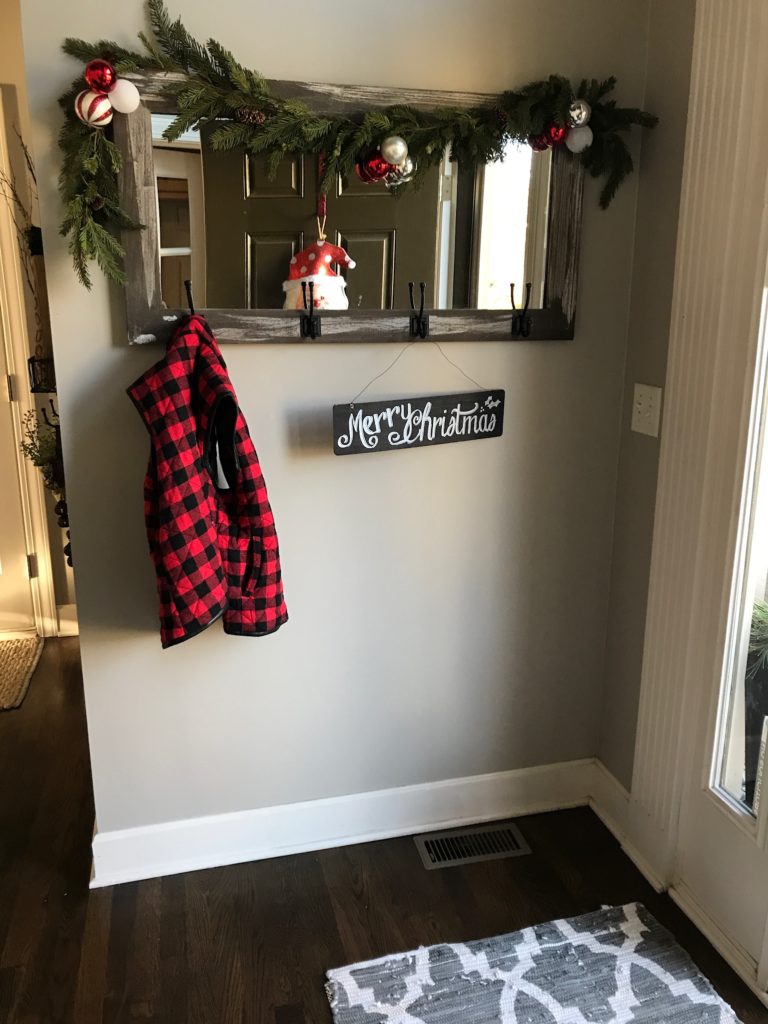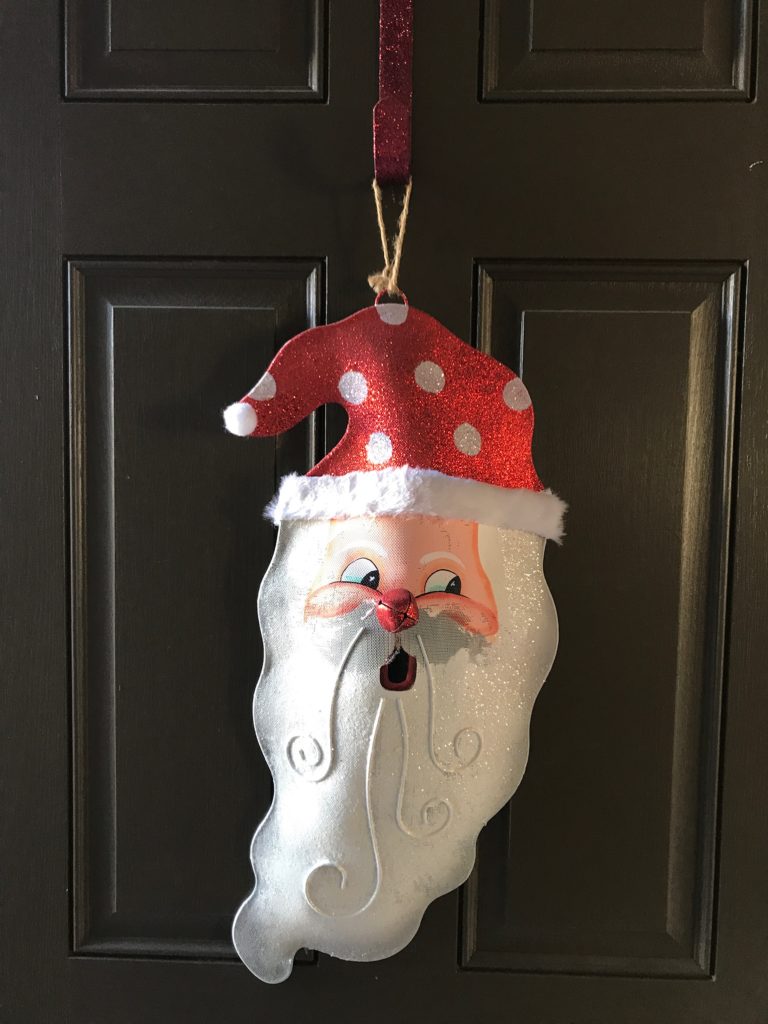 Guest Bathroom. Christmas past.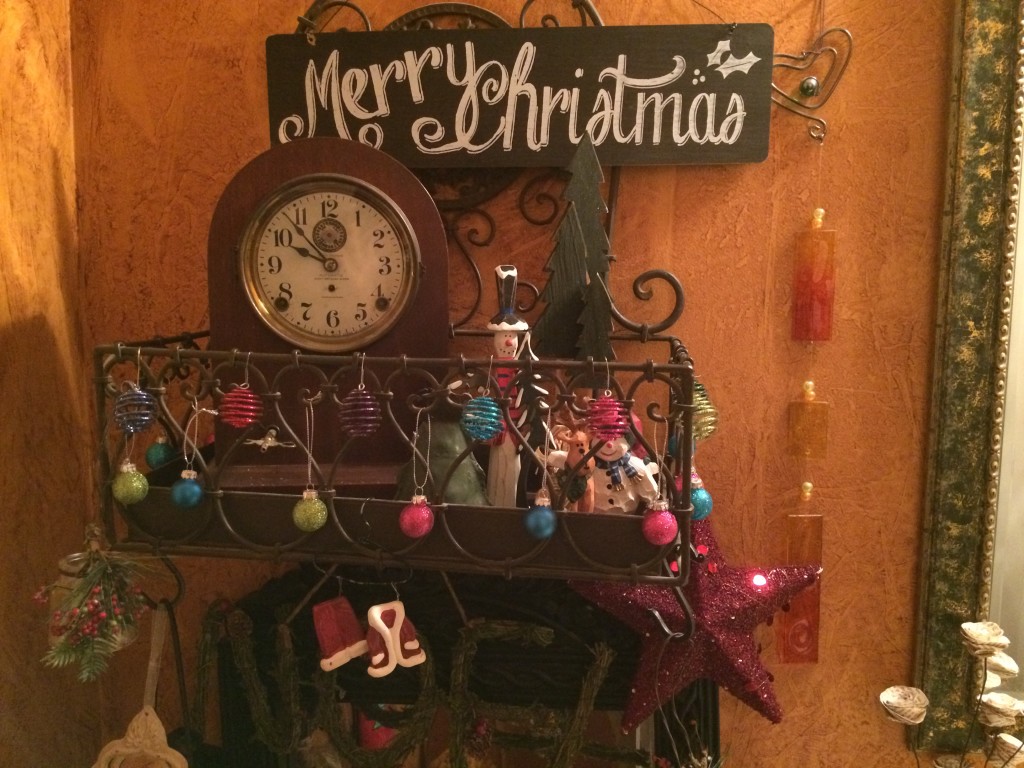 Guest Bathroom. Christmas present.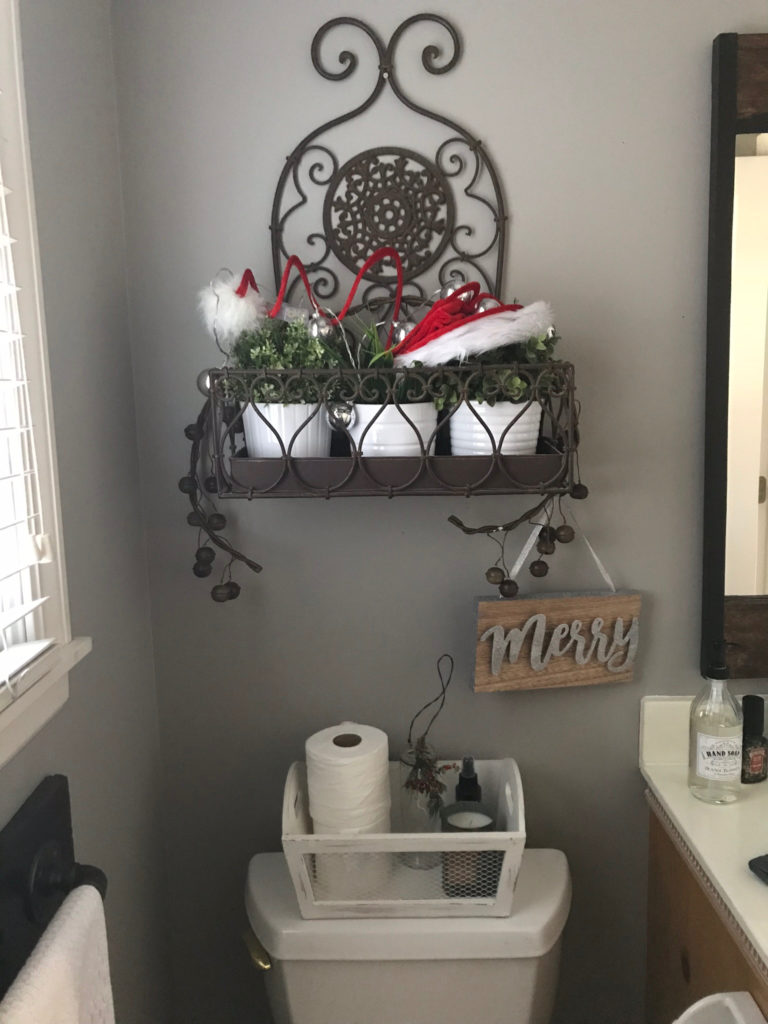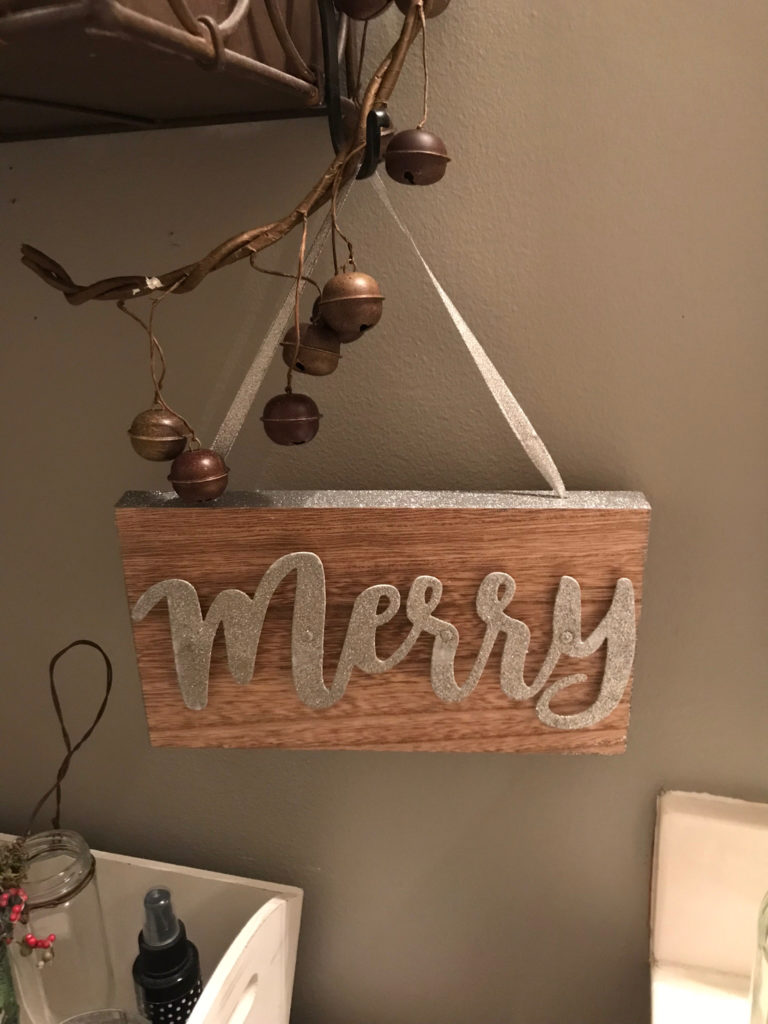 I found this cute little runner at Target. I'll fill this table with cookies when the family comes over.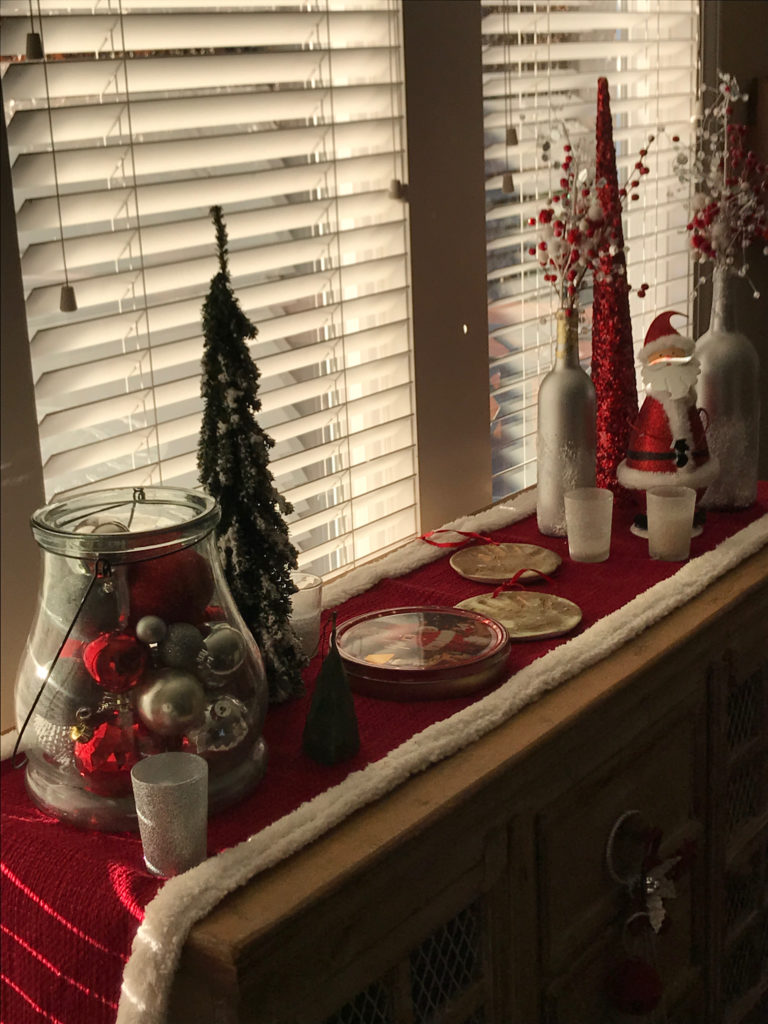 Always fun for the kids.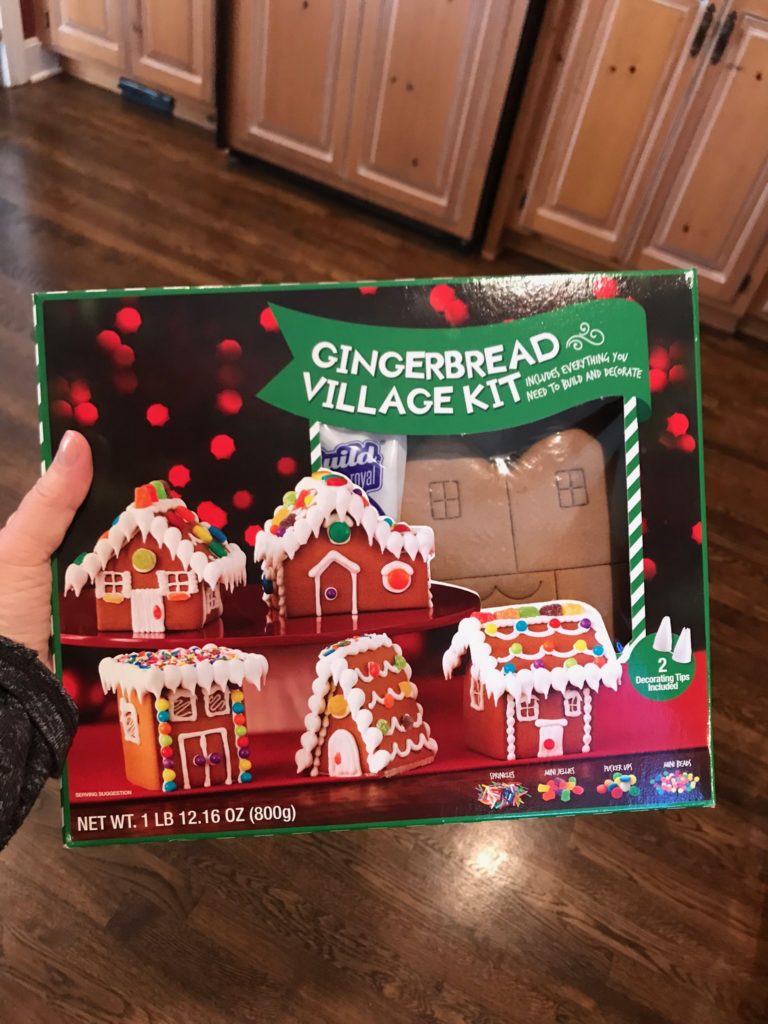 I have most of the gifts wrapped.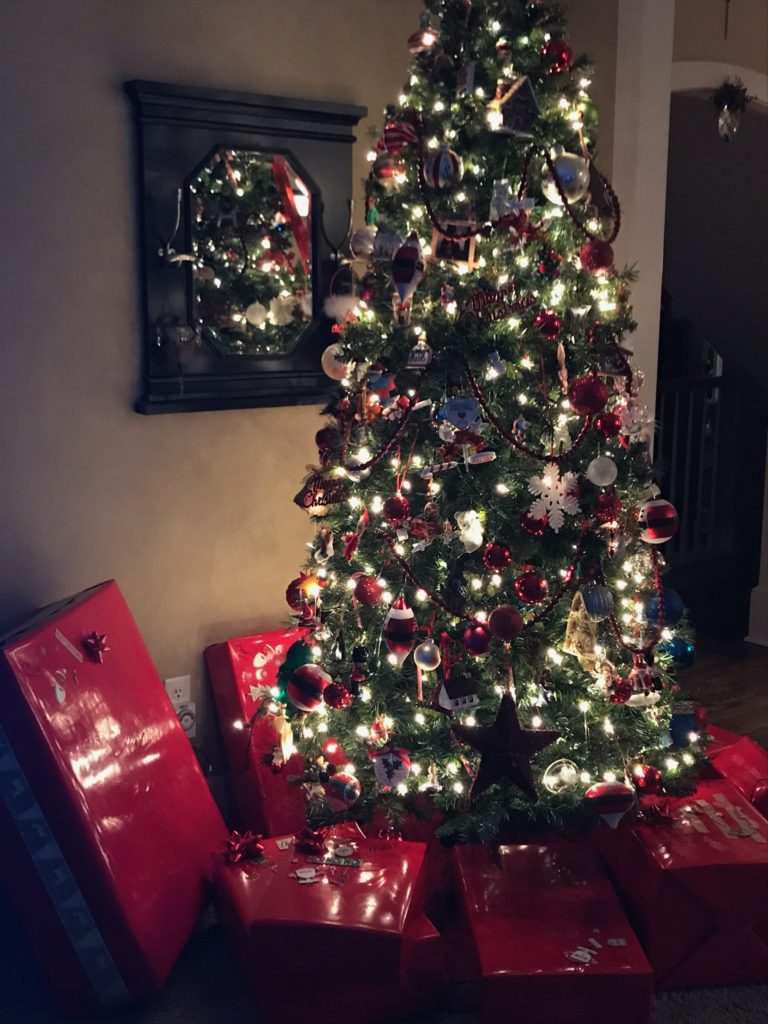 I bought my gift wrap at The Container Store this year. Have you bought wrapping paper there before? This paper is really thick and I like it!
They had some cute displays of wrapped packages, so I decided to have a little fun this year with gift wrap.
This is a gift for all 8 of the grandkids. I can't wait until they open it!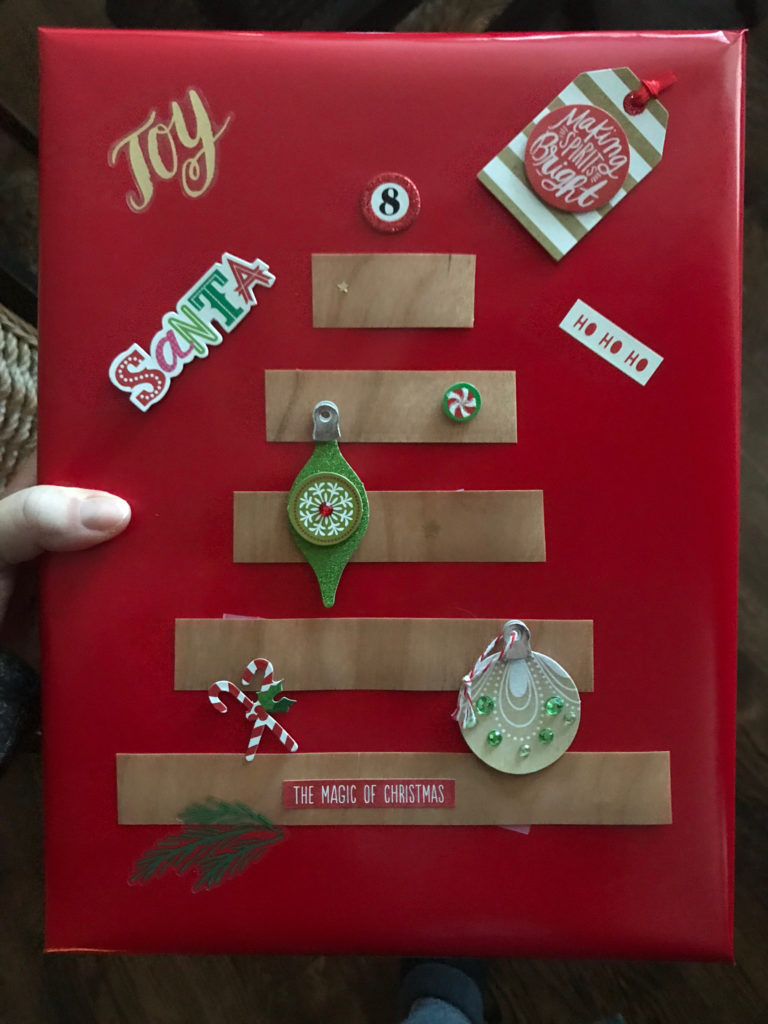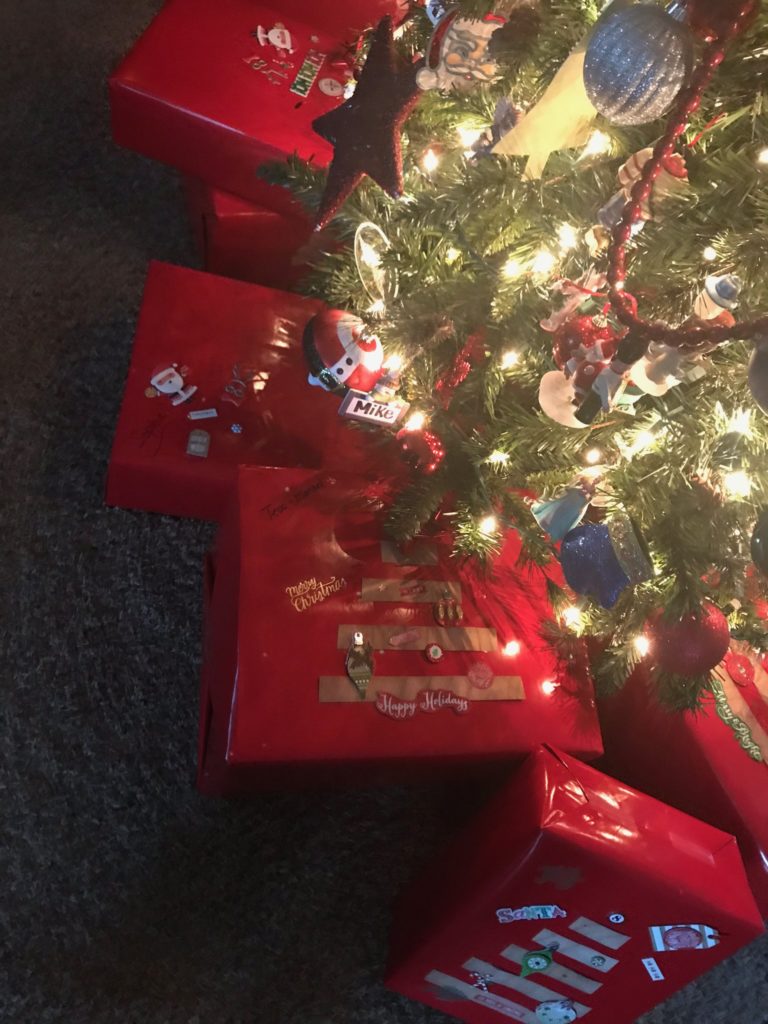 All decorated and ready.
Here's to 14 days of good health!
I hope you all are having a great week!
2017 Goals
Make time each week to Meal Plan
Drink 100 ounces of water each day
Exercise 5 days a week
Eat three meals and one snack daily
FOUR 100 Mile Walking Challenges this year! (This goal has changed a little now that I have this fabulous Fitbit.)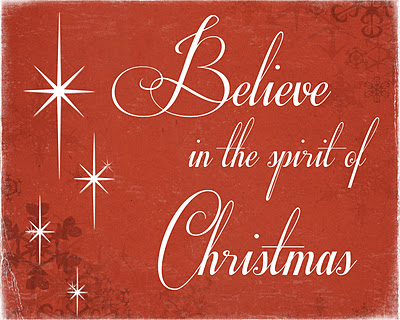 "love the life you live, live the life you love"