(This post is revised as of March 20th, 2014. I love the homemade Taco Seasoning recipe, but in using it several times, I have discovered that using 1/2 of the recipe below to season ONE pound of meat, is plenty. Please feel free to season to your own taste buds!)
This is an old WW recipe that is a favorite of mine. I don't really even know why I call it a WW recipe. It's a recipe. But I do know that I received it from a WW member a long, long time a go. I have tweaked it just a bit.
Ingredients
Weight Watcher Friendly Taco Soup
2016-09-26 13:23:57
Ingredients
1 lb lean ground beef or ground turkey (you can use Crockpot Shredded Mexican Chicken too!)
1 onion, chopped
2 cans beans, rinsed and drained (use what you like...pinto, kidney, black, etc)
1 Cup of Frozen Corn
1 can diced or stewed tomatoes (You can also use tomato sauce if you like less chunks)
1 can Rotel
1 pkg taco seasoning (OR….Make Homemade Taco Seasoning and use HALF of that recipe!)
1 pkg Hidden Valley Ranch Dry Dressing Mix
1 1/2 C water
Instructions
Brown meat and onion. Add the the cooked meat and onions to a large pot or crockpot.
Add the remaining ingredients and simmer on stove for 1-2 hours.
Notes
This could be added to the crockpot to cook on low for 6-8 hours, or high for 2 hours.
The Weight of My Weight http://theweightofmyweight.com/
Homemade Taco Seasoning….I use Half of this to season 1 lb. of meat
1 Tbsp chili powder
1/4 tsp garlic powder
1/4 tsp onion powder
1/4 tsp crushed red pepper flakes
1/4 tsp dried oregano
1/2 tsp paprika
1.5 tsp ground cumin
1/2 to 1 tsp sea salt (more or less to taste)
1 tsp black pepper
Directions
Brown meat and onion. Add the the cooked meat and onions to a large pot or crockpot. Add the rest of the ingredients!
I like to make this early in the day and let it simmer in the crockpot. Of course it's always better the next day!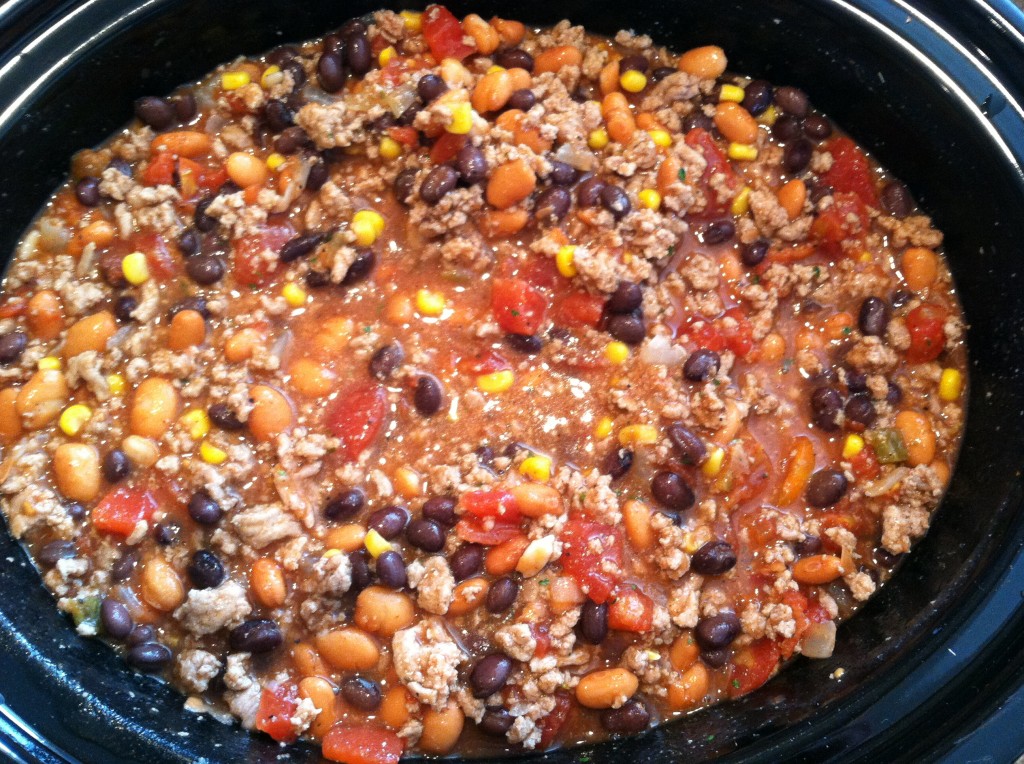 I like to serve this over a bed of baked chips, then top with a little reduced fat cheddar and sour cream (plain Greek yogurt taste good too!).
This recipe makes about 8-10 cups.
1 cup = Approximately 5 PPV.
"love the life you live, live the life you love"