(Revised 01/01/2018 to reflect WWFreestyle and added corn to the recipe)
My friend Betsy gave me a recipe some time ago for Zucchini Soup. I've adapted this just a bit, but I'm giving her the credit.
Thanks Betsy!
I have made this soup many times over the last few years and I love it! When you have a ton of zucchini, you don't necessarily have to make zucchini bread!
Give this soup a try the next time you have a pile of Zucchini on your counter. You will thank me, or you can thank Betsy!
This taste great with Chips and Cheese!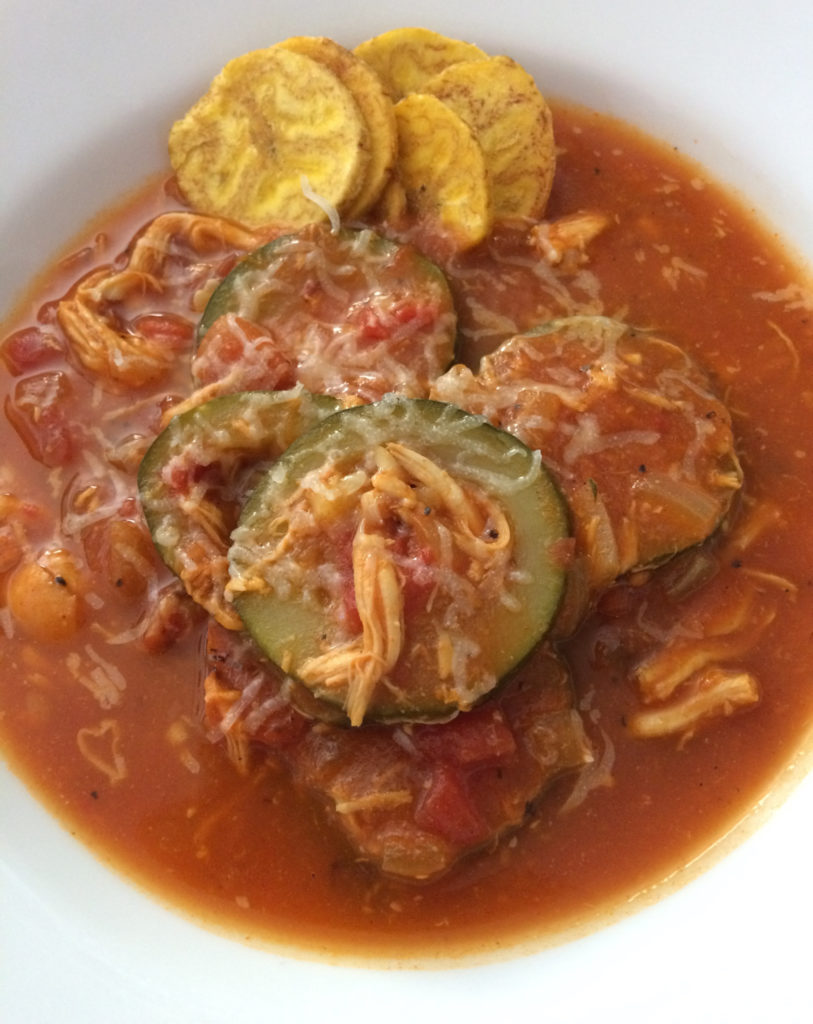 This also taste great right out of the soup pot!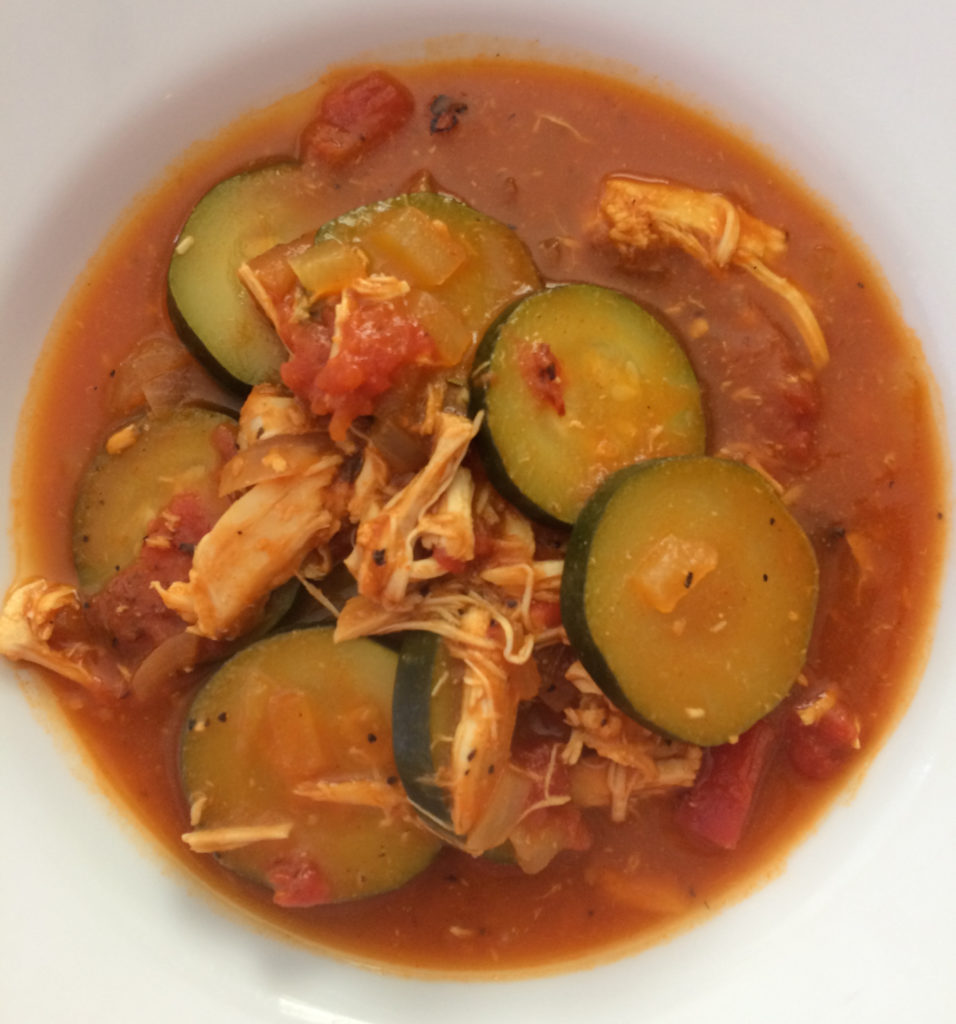 Betsy's Zucchini Soup
2016-09-26 12:38:19
Serves 10
Ingredients
1/2 C chopped onion
1-2 cloves garlic, diced
2 tsp Olive Oil
3 small to medium zucchini, sliced 1/4" slices
4 C FF Chicken broth
6 oz. Cooked Chicken Breast (I like to use Rotisserie Chicken Breast)
1 can stewed tomatoes
1 C frozen corn
1 can tomato sauce
1 tsp cumin
1 tsp sea salt
1/2 tsp black pepper
Toppings
Baked Chips or Roasted Plantains
Freshly Grated Monetary Jack Cheese or Monchego Cheese
Instructions
Cook onion and garlic in Olive Oil until onion is translucent.
Add all other ingredients and simmer for 1-2 hours.
Serve over chips and top with cheese!
Notes
1 Cup = 0 SmartPoints
Be sure to add SmartPoints for Chips and Cheese.
Looking for a low point vegetarian option? This taste great without the Chicken and becomes a Zero SmartPoint Soup!
The Weight of My Weight http://theweightofmyweight.com/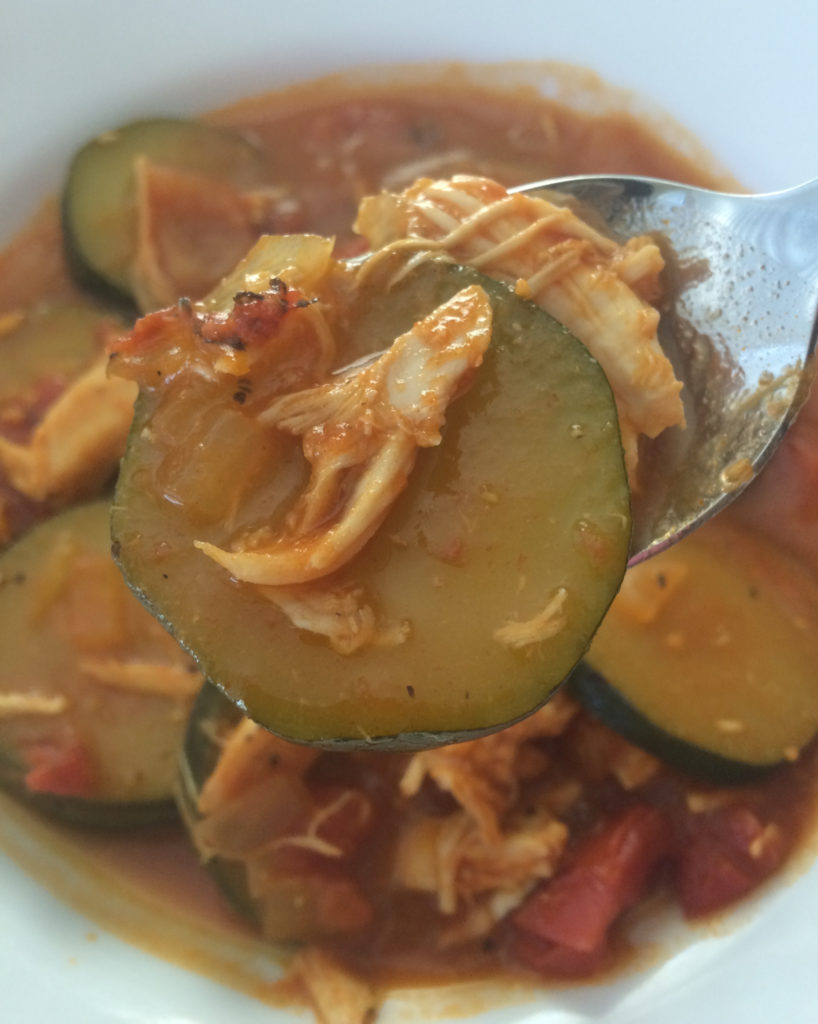 "love the life you live, live the life you love"