Avocado Egg Salad
This is one of those combinations that I couldn't decide if I thought sounded disgusting? Or delicious?
So I decided I had to make it and see for myself.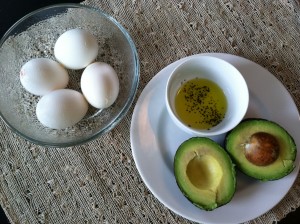 I adapted this from a recipe I found on Pinterest! I know, surprise. Click HERE for the original recipe that calls for mayo, and is served as a wrap,  but I decided to use just a small amount of Olive Oil and eat it topped with a fresh chopped tomato! Protein and healthy fats!
Ingredients
4 Hard Boiled Eggs
1 Avocado
1 tsp Olive Oil
Salt and Pepper
Mix all ingredients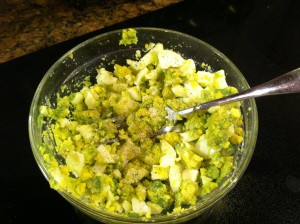 I divided it into 4 servings, then topped my serving with a fresh Home Grown Tomato!

7 PPV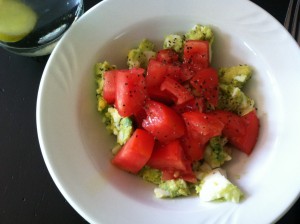 Hope you like it!
I did!
"love the life you live, live the life you love"