The Guest Room
I've had a great time working on this little project. I've had this color scheme in my mind for a while now. I wanted this room to be different from any other room in our house. Once I decided on just the right "blue" for the walls, I was on a mission! I bought new bedding, new curtains, new towels and a new lamp, but I "re-used" many items that were either already in the room, or scattered throughout the house somewhere.
Here's a little tour…..
This Wall Before…….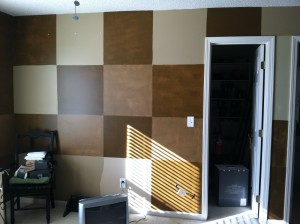 This Wall After……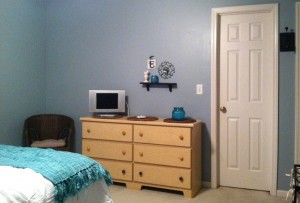 I bought a few "Knick Knacks" at Hobby Lobby over the weekend for 50% off!! I already had the little black shelf. I also had the "E" in Tess' room before, and so she doesn't feel like I've completely kicked her out, (even though she does live in Dallas), I kept it in "her" room. 🙂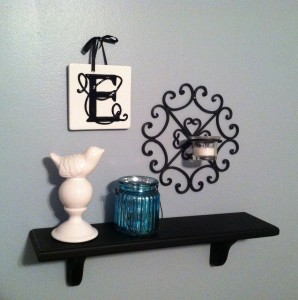 I picked up the Wicker Chair, that is sitting in the corner, at the neighborhood garage sale for $10 this weekend! It was meant to be! The dresser was going to be in a garage sale at my brother's house, so I snatched it up knowing it would work great with the color scheme I had in mind for the room. It's actually particle board and it's not in real great shape, so I just cleaned it up and used some place mats that I already had to set on top of it!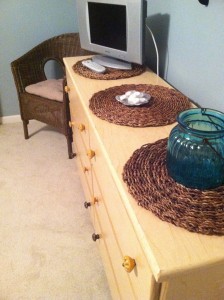 The Black Shelves on this wall were in this room before, but they were over the bed. I did buy new brackets at Target to add a little something to the wall. I really like the way they ended up looking above the hamper that sits below them. I've had the hamper for a long time, although I've never actually used it as a hamper!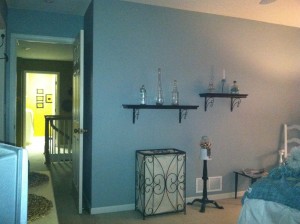 This cute little tea light holder was part of my Hobby Lobby shopping spree! I think it was $4.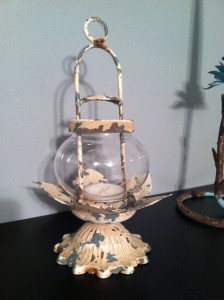 This little bottle? Hobby Lobby. $4.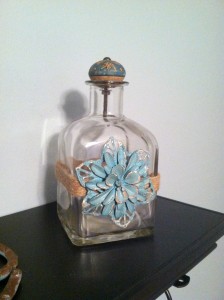 All of the glass bottles came from Hobby Lobby and I didn't pay more than $4 dollars for any of them.
The chair in the corner was also in Tess' room before, but it was all black. I painted it blue and white. It used to be my Grandma's. I actually think it was white when she gave it to us, and then I painted it black.  I'm always painting something!!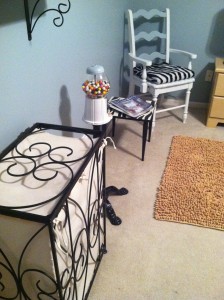 I bought this gum ball machine a few years ago at a Flea Market. It was Red. Now it's not. The grandkids are going to wonder where it is the next time they play in the basement!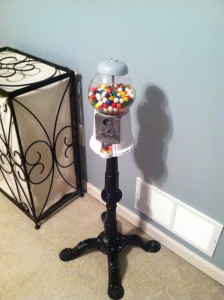 Seriously, how cute is that?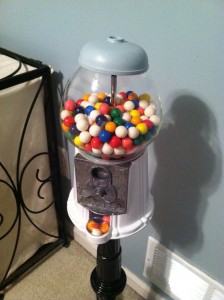 The night stand goes with the dresser that was headed for a garage sale at my brother's. The little tan rug was in the room before, in that exact location.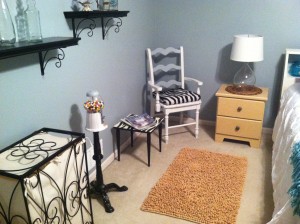 The top of this little night stand was also not in great shape. I kinda like my placemat on it!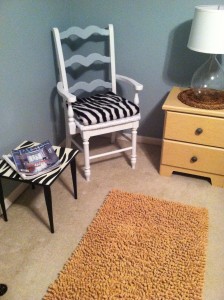 The little Zebra Striped table is one of three tables that I picked up at a Flea Market for a total of $9 in Pittsburg, Kansas when Tess was going to school there. All three tables looked like this brown one shown in the picture below.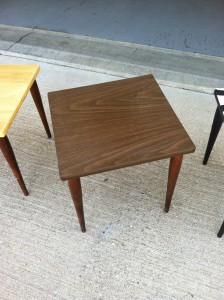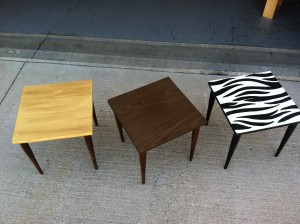 I painted Zebra stripes on one of the tables a couple of years ago, but I had no idea where to put the table. The Zebra blanket that I folded up to use as a chair cushion has also been looking for a permanent home. I think I've now found it one!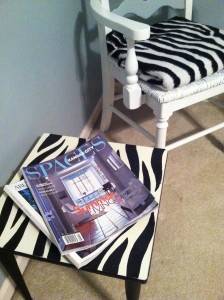 The lamp is one of the few "New" things in the room.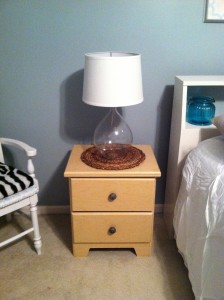 I did buy new knobs for the night stand and the dresser. Hobby Lobby! 50% off! $2 a piece!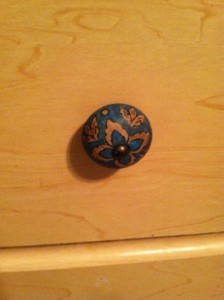 The comforter and the blue blanket came from Target! So did the Blue Pillow and the three pictures above the bed.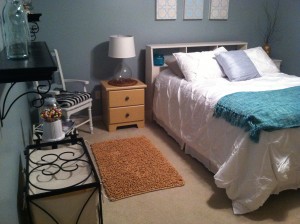 I first saw this comforter in the picture below. I found it on Pinterest and I knew that I HAD to have it!! Two of my friends let me know that they had seen it at Target! And it was!!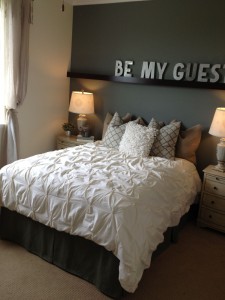 This bed was actually mine when I was in high school.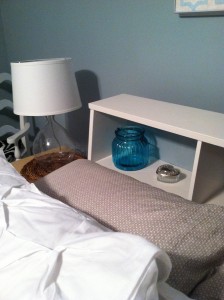 This little Three Drawer Chest was also in my bedroom when I was in High School, and then in Tess' room while she was growing up. I have no idea how many times I have painted this little guy. Tess got all of my "hand me down" furniture!!! My Great Grandfather on my mom's side actually made this little chest, so I know that I'll keep it forever.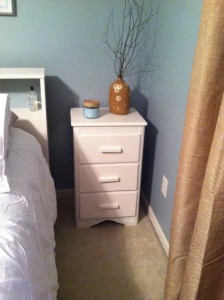 The candle is new, but I've had this vase forever and it's one of those things that has floated from room to room. The branches came from my front yard. I do love that River Birch Tree!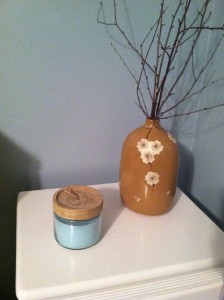 The Head Board and Chair Before……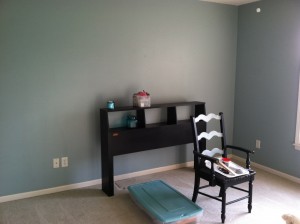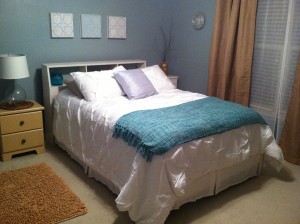 This little clock came from Target a few years back. Another "floater" that has now found a home. 🙂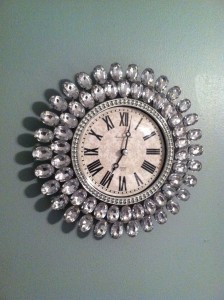 The curtains are new, but I kept the black rods that I previously had.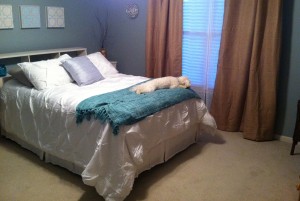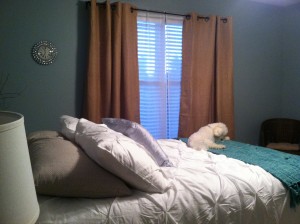 I painted the bathroom a tan color a year or two ago, so there was really no reason to change the wall color.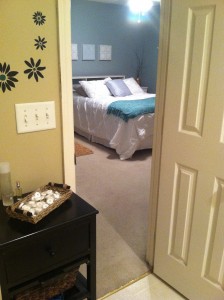 I did think blue and white towels were completely necessary! I decided a shower curtain hanging outside of the shower door would soften the room up a bit, and I think it did just that! It actually matches the comforter!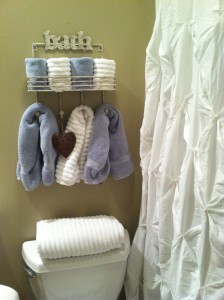 I do love those little stickers that you can move around from wall to wall when you get tired of looking at them on one wall!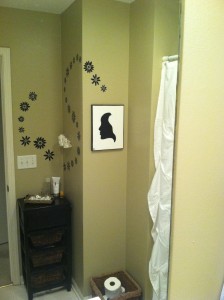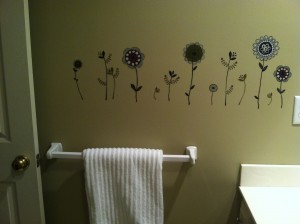 I can hardly wait for my next project! I'm really pleased with my new Guest Room! Anybody need a place to stay? I mean…..like just for a night or two???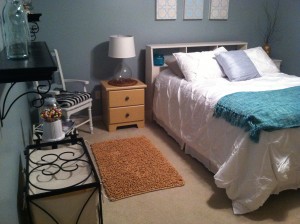 Chicken, As Simple As It Can Be……
Ingredients
Italian Dressing
Chicken Breast
Directions
Marinade Chicken Breast in Italian Dressing for 4 hours, or overnight. Cook on hot grill or grill pan!
This is about as healthy and as easy as it gets.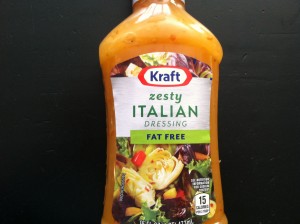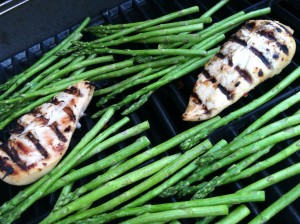 I could eat grilled asparagus with every dinner. It's great cold the next day too!!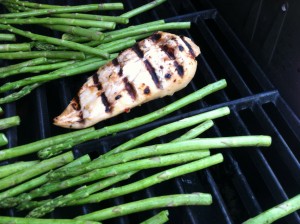 Here's the days eats……
 Breakfast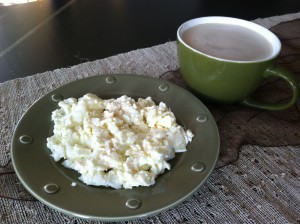 Snack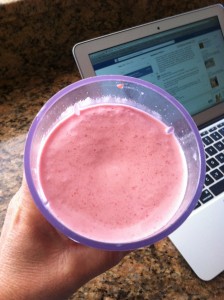 Lunch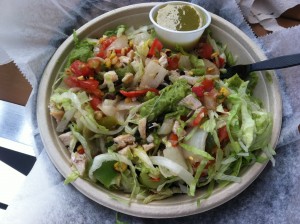 Snack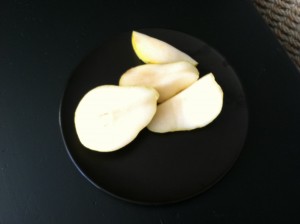 Dinner
Refresh…I can eat 26 points a day.
I can earn Activity Points by doing exercise, and eat them if I choose.
I have an allowance of 49 points that I can dip into if I chose.
I should drink a minimum of 6 (8 oz) glasses of water each day.
The food I ate and it's PPV
Breakfast = 5 Egg Whites, Laughing Cow Cheese Wedge, Coffee with Skim Milk (4)
Snack = Whey Protein Shake with Strawberries (3)
Lunch = FreeBird Bowl (10)
Snack = Pear (0)
Dinner = Chicken Breast, Grilled Asparagus, Salad with Fat Free Italian Dressing (7)
Total = 24
Today's Exercise = Mowing and Yard Work, not the workout I had planned. Once I got up, I never stopped all day. I go to the trainer Tuesday, so I'll get an awesome workout in for sure!
How many glasses of water I drank today = 10
Activity Points Earned Today = 3
Activity Points Earned This Week = 3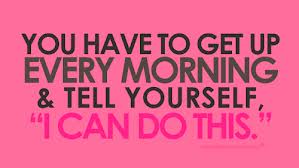 "love the life you live, live the life you love"