I was recently asked if I used Greek Yogurt in my smoothies, and I said that I didn't because I make mine with protein powder. 1 scoop of protein powder has 27 g of protein, so I never really thought about adding any more. Well, then I was curious about the texture. I assumed it would be really thick, and that the extra protein would really stay with me for a long time, so why not give it a try. I made one the other day with 1/2 scoop of protein powder, and it was really good, but out of curiosity, and trying to eat more protein anyhow, I made THIS one yesterday.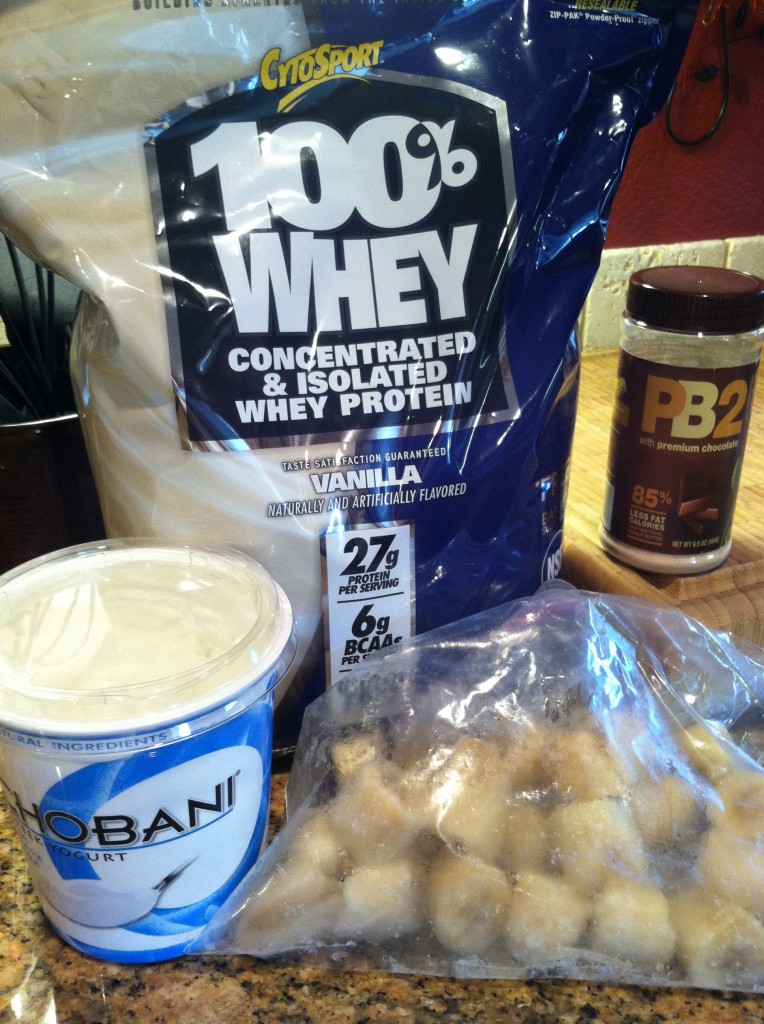 Chocolate Peanut Butter Banana Protein Packed Shake
2016-09-26 00:04:50
Ingredients
1 Scoop of Vanilla Protein Powder (27 g of protein)
4 oz (Yes, I did weigh it on my scale) of Greek Nonfat Plain Yogurt (11 g of protein)
2 T. of PB2 Chocolate (4 g of protein)
1 Frozen Banana
1 C of cold water
1/2-3/4 C of ice
Instructions
Put all dry ingredients in a blender, then add wet ingredients. Blend well.
Notes
I count this as 4 SmartPoints. I do not have smoothies very often.
If you eat smoothies or treats made with blended fruit several times a week, Weight Watchers suggest that you count them as more points because those calories can really add up!
When I enter this recipe into the WW Recipe Builder as a drink, it is 9 SmartPoints.
The Weight of My Weight http://theweightofmyweight.com/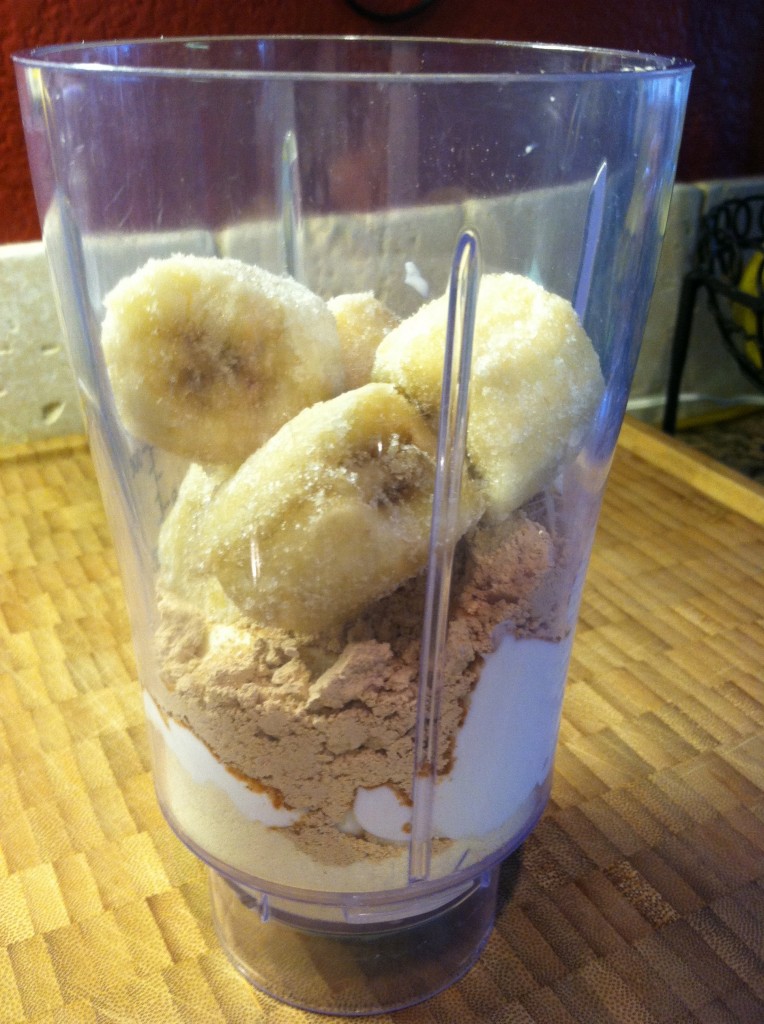 Enjoy!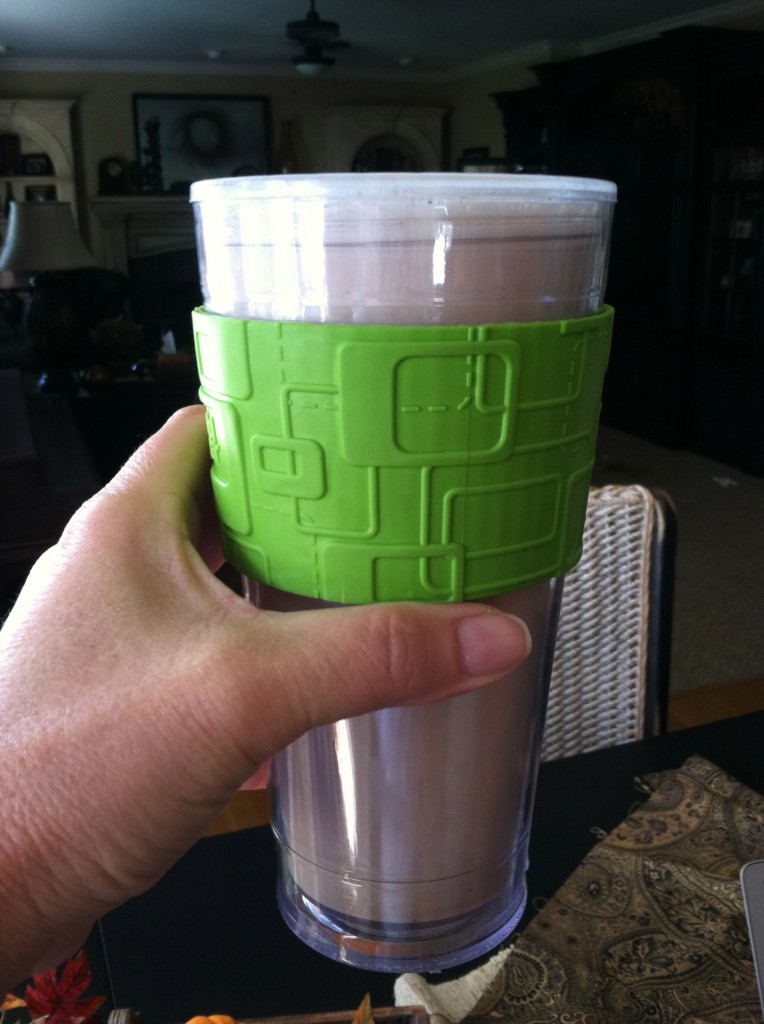 "love the life you live, live the life you love"