We picked up Tess at the airport at midnight last night! I was sooo happy to see her and I am so excited for the next few days together!
She mailed me a birthday card last week and included in it was the sweetest letter! Then last night she gave me this coffee mug (this girl know's her mama loves her coffee!) that she drew the cutest design on!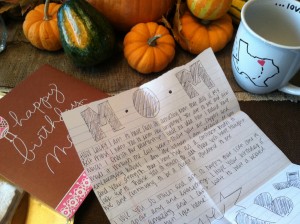 Moving from Kansas City…..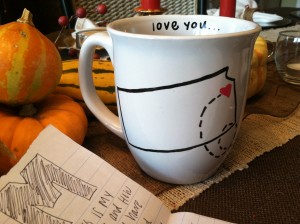 all the way…….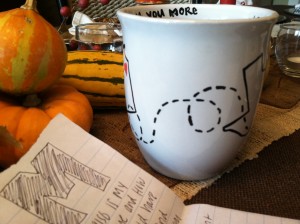 to Dallas! How cute is THAT???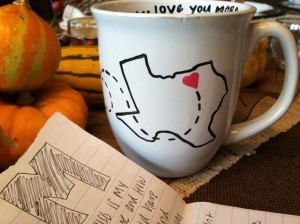 Keeping this post short……Here are yesterday's eats….
Breakfast
Bacon Egg and Cheese Sandwich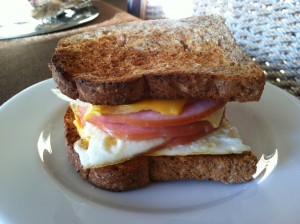 2 Slices Trader Joe's Bread (2 PPV)
1 Slice Kraft 2% Cheese, Torn into pieces (1 PPV)
3 Egg Whites (1 PPV)
3 Slices Canadian Bacon (2 PPV)
Total = 6 PPV
Some Assembly Required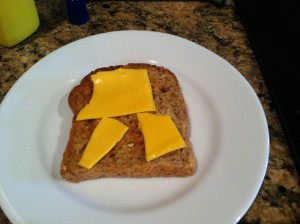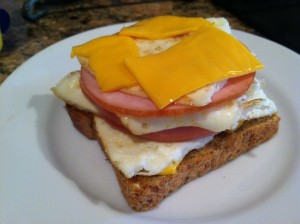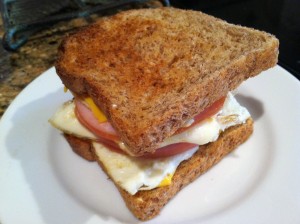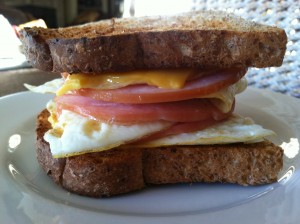 Lunch
Pulled Pork and Slaw at the Food Truck!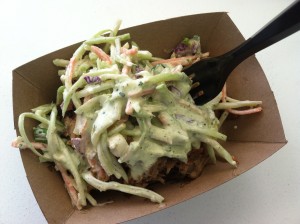 I went to the Food Truck prepared with Beanie and Handerpants!
Um, it's REALLY cold!!

My message to Tess right after working.
No, I did NOT take this picture while driving.
Yes, I do like a selfie. Hate me if you must.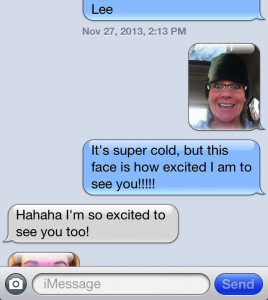 Dinner
We went to a party, and I ate some BBQ meat. Pulled Pork, Beef, Carrots and just a few chips and a little dip. I had a glass of wine at home and one drink at the party, then lots of water. 🙂
I know I went over on my points this week, but I plan to eat carefully today as we are doing the whole thing all over again on Saturday!
I am going to my meeting in the morning and stepping on the scale. I have really struggled to stay on track this last two weeks!!
We eat at noon today. I will get in a good long walk after that and drink lots of water today.
I'm in my bedroom writing this blog. I can hear Mike and Tess talking downstairs. Football talk. It is sooo good to hear her voice in the house.
I hope you all have a very Happy Thanksgiving!
"love the life you live, live the life you love"