I played with an Oatmeal Cookie recipe last Sunday, and I really liked the way it turned out. It was dense and with all of the banana's in it, it seemed more like a heavy Banana Bread than a Oatmeal Cookie. I did like the taste of it. After adding just a few chocolate chips to each cookie, I liked it even more!
I'd love to give credit to the original cookie recipe creator, but I have no idea who it is….
As I was about to put these on the cookie sheet to bake yesterday, I decided to try baking them as a bar.
I'm calling them……
Oatmeal Banana Cookie Bar's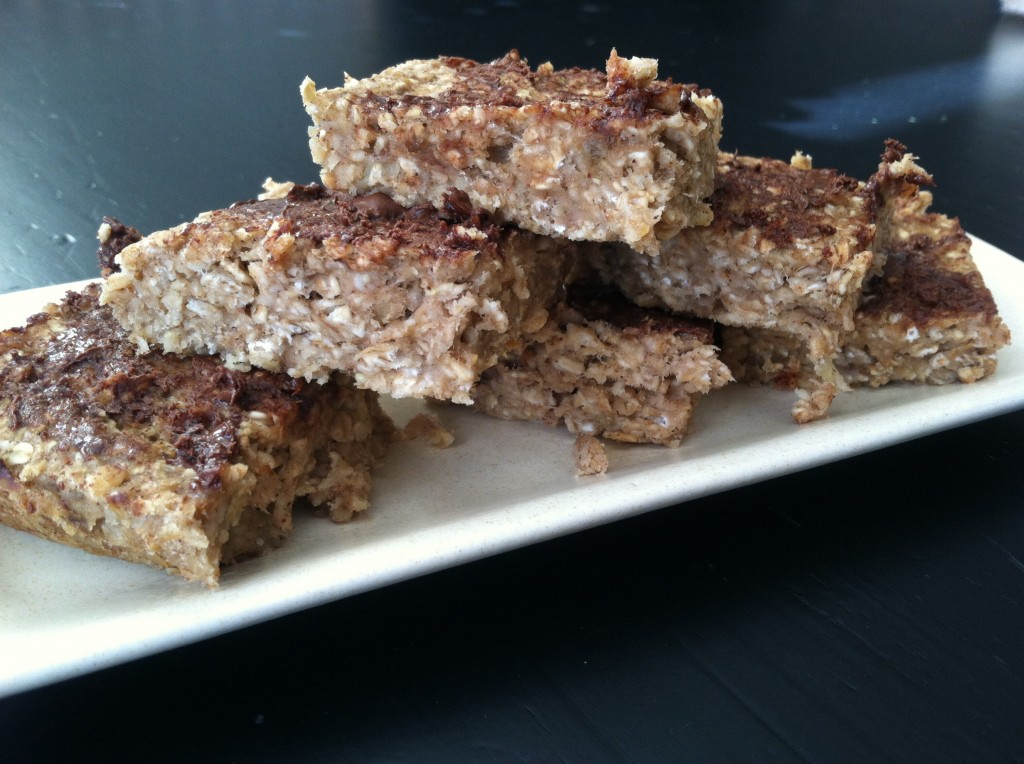 Ingredients
2 Cups Oats
1/3 Cup Natural Applesauce
3 Smashed Ripe Banana's
1/4 Cup Unsweetened Almond Milk
1 tsp Cinnamon
1 tsp Vanilla Extract
2 Packets Truvia
36 Chocolate Chips (Because that's how many I had!) 🙂
Directions
Mix all ingredients, except for the chocolate chips. Bake at 350 for 15-20 minutes. Drop chocolate chips on top, let sit for a few seconds, then spread evenly over the top.
I put the batter/mix/stuff into a 8×8 dish sprayed with cooking spray.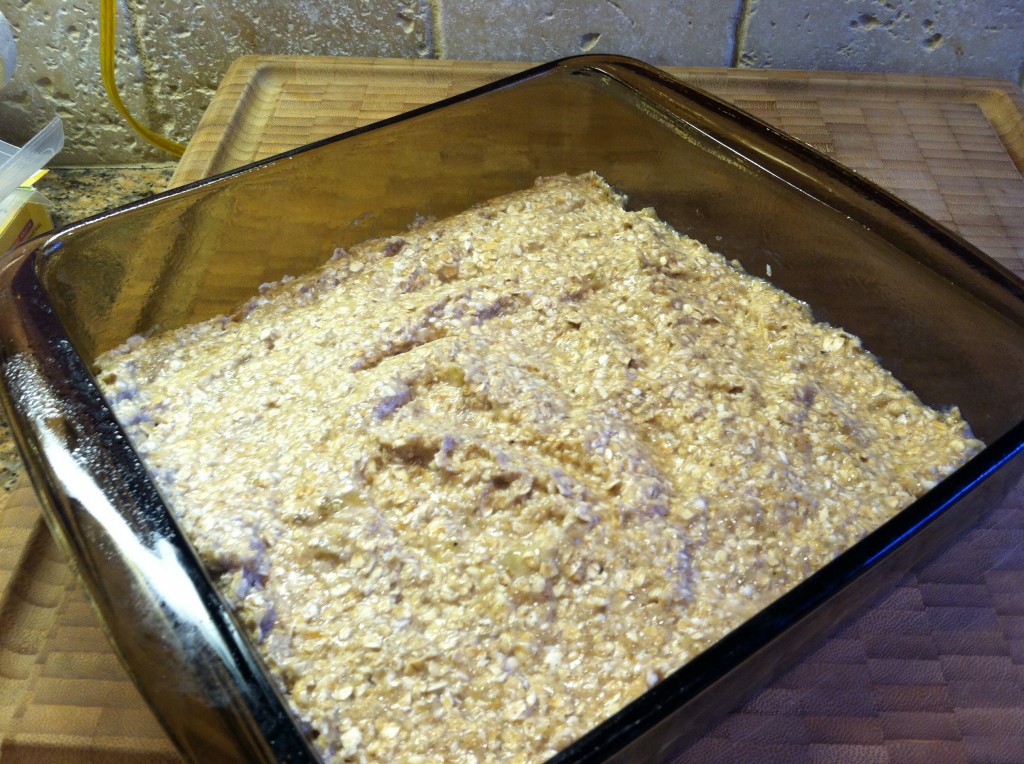 Then, using a piece of wax paper, I smashed it all down evenly….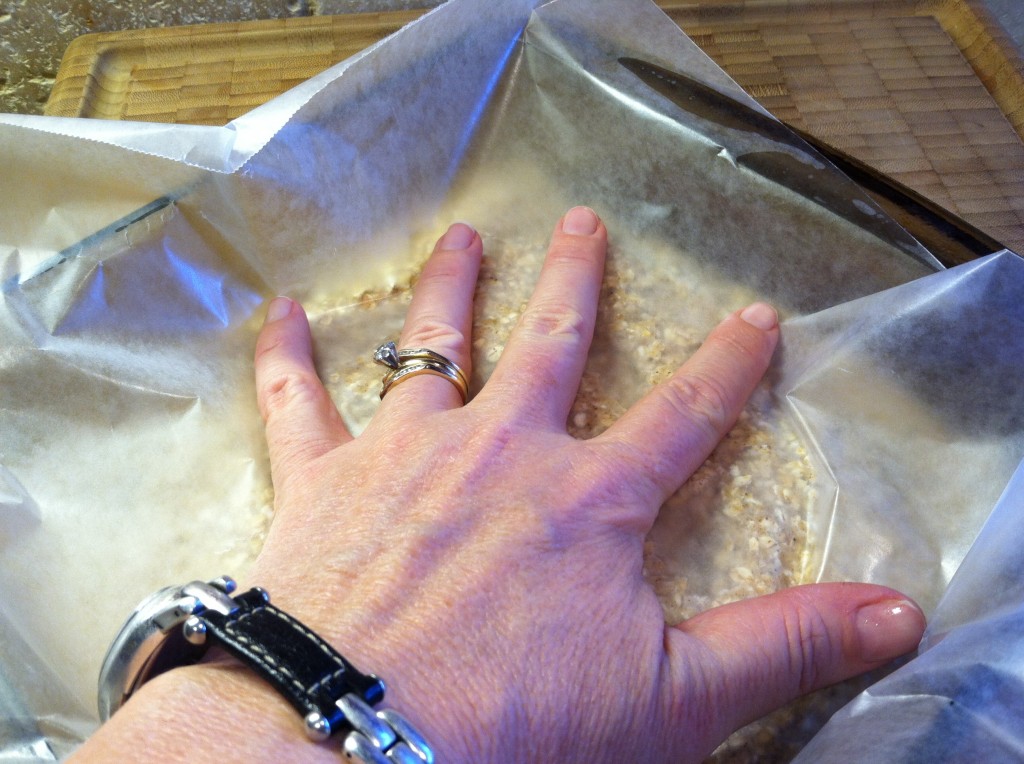 I have no real good explanation for doing this…..but it just seemed like a good idea.
I really liked the chocolate chips in the mix, but I had only a few.
I decided to bake these first, then add the chips to the top!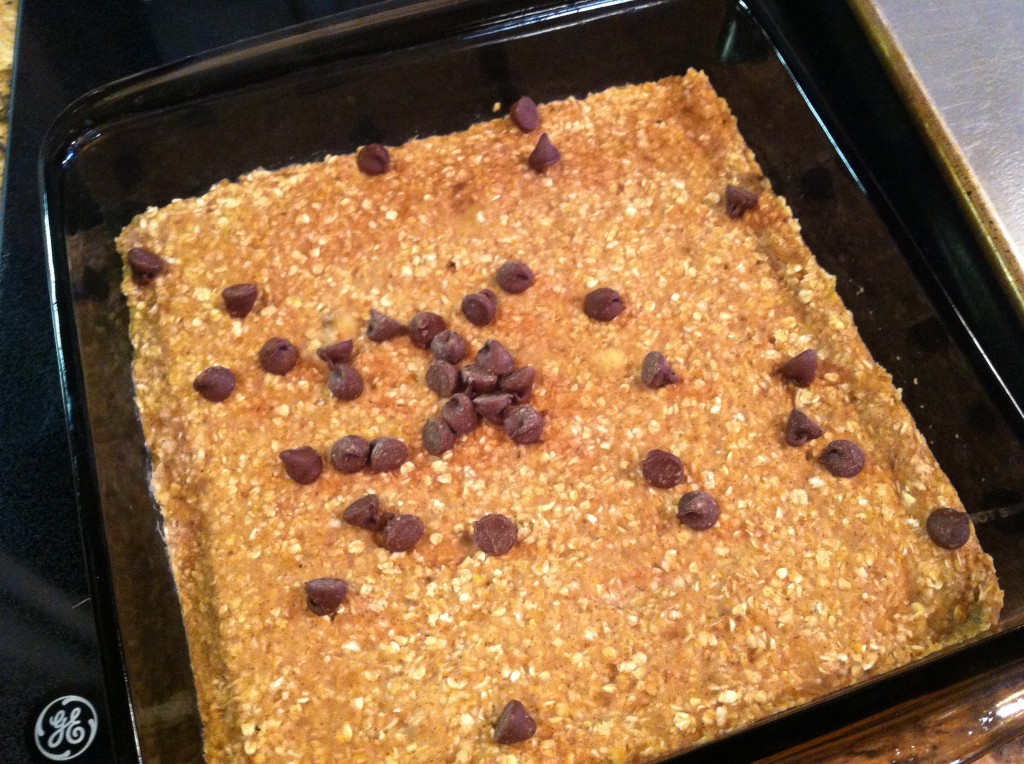 I let them sit for a few seconds, then I spread what little chocolate there was, all over.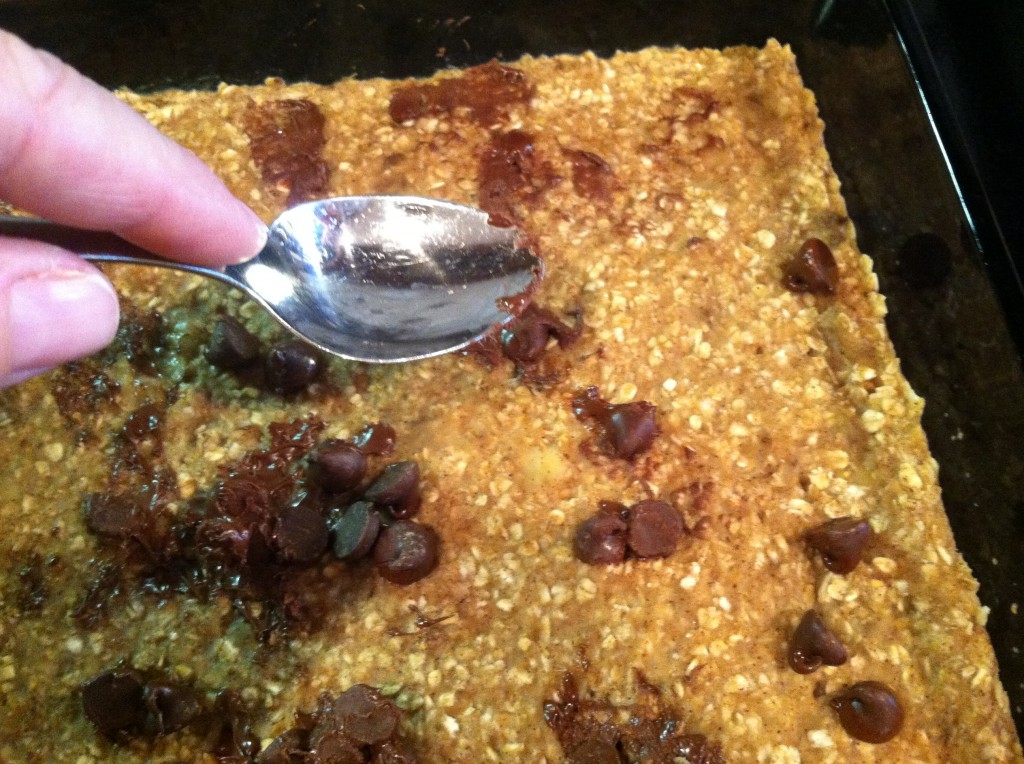 Now there was just enough chocolate for a little taste in every bite!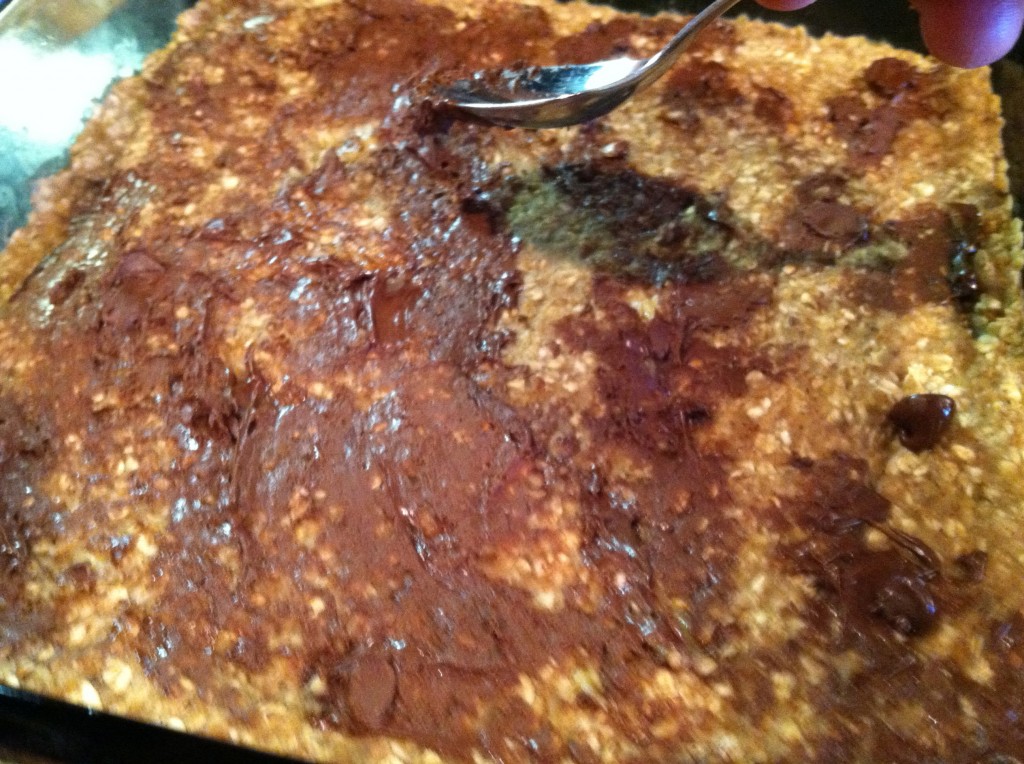 I cut these into 16 squares.
One Square = 2 PPV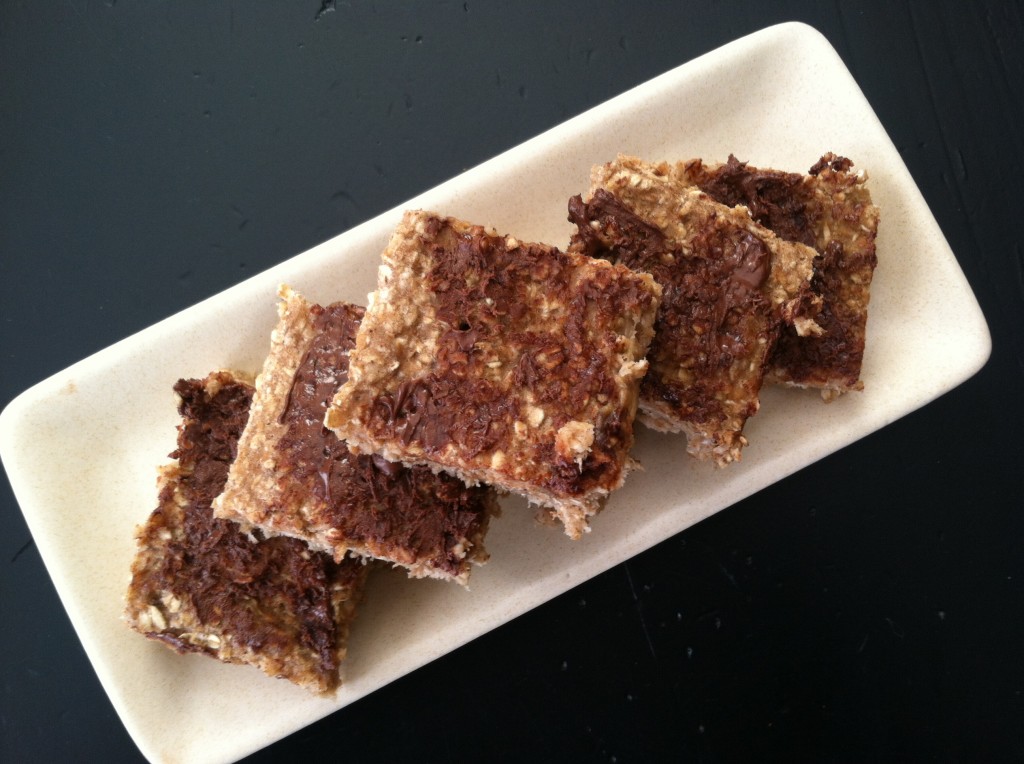 "love the life you live, live the life you love"