Okay, after Pinning the "3 Day Diet" on Pinterest Monday, and making a really fast (and possibly desperate) decision to start it on Tuesday morning, (oh, and while fully admitting that it sounded "stupid") I was anxious to finish it up last night at dinner, and step on the scale this morning!
I lost 4 pounds! It is exactly what I was hoping for and it got me back out of the 160's! Now I need to bet back to the 154 that I had gotten to in October and move forward to 150!
The "3 Day Diet" is supposed to be the right mix of foods, chemically, to burn fat fast, or something like that? How that stuff all works is over my head. Sometimes I just like to be told what to eat. Deciding what to eat three to five times a day, and staying within your points, and watching the dairy and the gluten and the sugar and the sodium and getting plenty of protein and fiber and all those healthy rules……can sometimes be exhausting!! So, I actually kind of liked being told exactly what to eat. You are supposed to lose "10 pounds in 3 Days". I would imagine that if you have a lot of weight to lose, and you are just starting out, losing 10 pounds in 3 days could be a possibility. But I wouldn't recommend it. I did keep track of points, and surprisingly, I was not eating drastically less points, (due to the ice cream, I would imagine), but I was really hungry between meals, and typically when I am doing my regular thing, eating three meals a day with snacks, and counting points, and losing a little at a time, I never really feel hungry. I do know that the healthiest way to lose weight and keep the weight off…..is by eating healthy and exercising on a regular basis.
I did realize that I had gone from trying "No Gluten, No Dairy" for 21 days, to Cheese and Saltines for 3 days, but I did eat Gluten Free Bread for my toast!! 🙂
These are a few of my thoughts specifically.
1. I was super curious how many pounds I would lose, if any. I lost 4 pounds!
2. I wondered how I would handle my stomach growling in between meals? I kept myself busy, I drank water, and imagined the pounds melting off. I didn't snack at all! I did eat dinner earlier than I would usually eat, and then I was fine for the rest of the evening.
3. I LOVE full fat cheese and Ice Cream, so I ate those slow and REALLY enjoyed them!
4. Most of the food on the diet is food I eat for the most part and like anyhow, so I sliced things thin, spread it out on my plate, and ate slow.
5. I like short term goals, so it was easy for me to be disciplined on this. It's 3 DAYS!!
6. The most difficult part for me was the "No Coffee" on Day 2 and Day 3. You are only supposed to have coffee at breakfast and at lunch on Day 1. Then on Day 2 and Day 3, you only drink water. With the cold weather, and my obsession for hot drinks, this was hard, so I actually drank hot water in the evening. I used ONE tea bag for Day 2 and and One tea bag for Day 3 and just dipped it in the hot water real quick! The weakest tea I've ever had……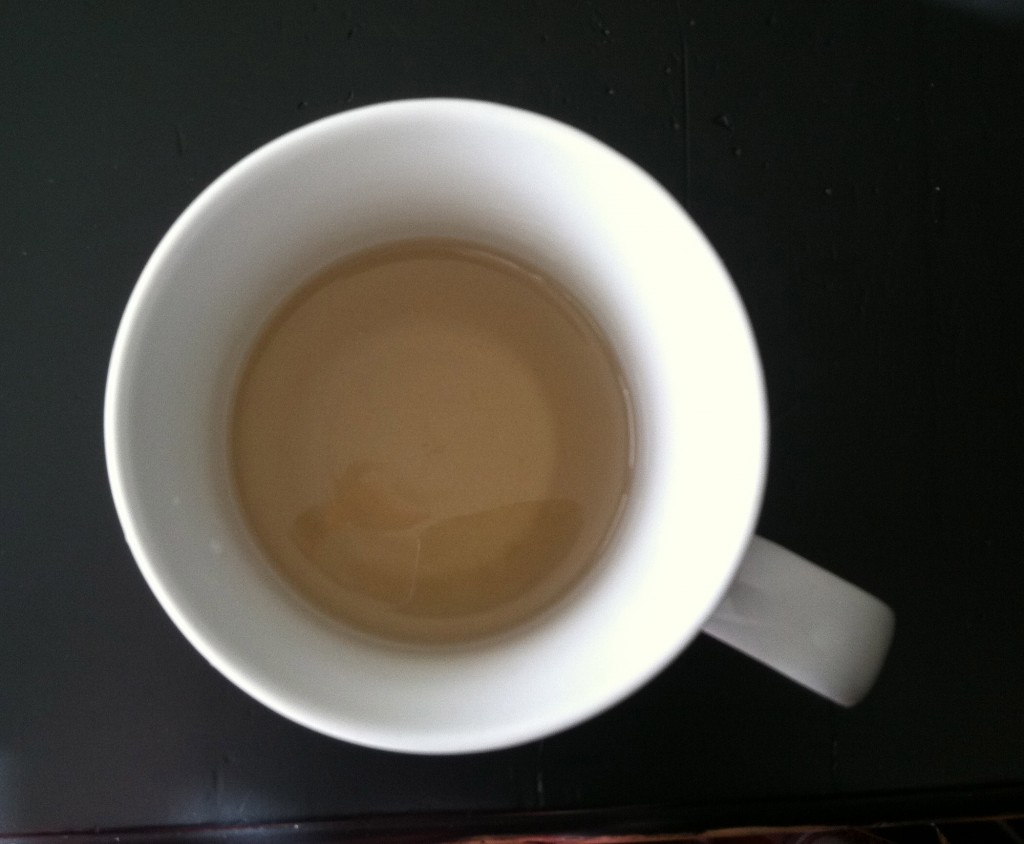 Would I do the "3 Day Diet" again, and do I recommend it? Honestly? I achieved exactly what I set out to achieve, and I liked the discipline I had, but I have to say, it just doesn't sound like a good idea.
Here are the eats for Day 3….the hungriest day!
Breakfast
2 oz. Cheddar Cheese, 5 Saltines, 1 Apple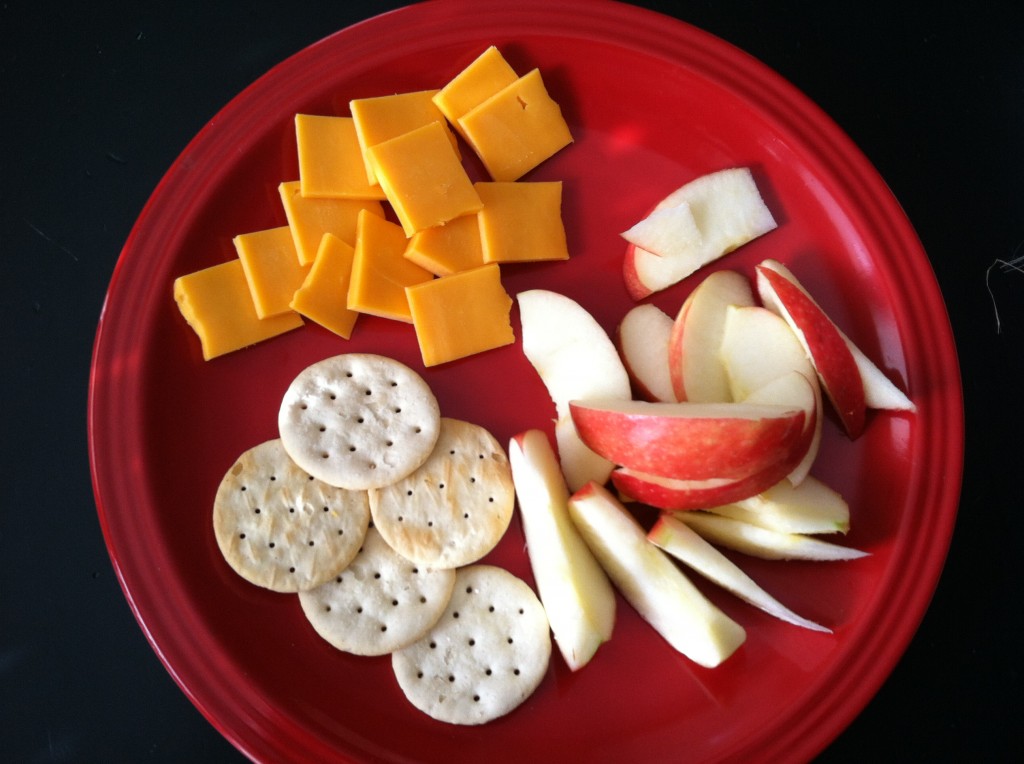 Lunch
1 Egg, Toast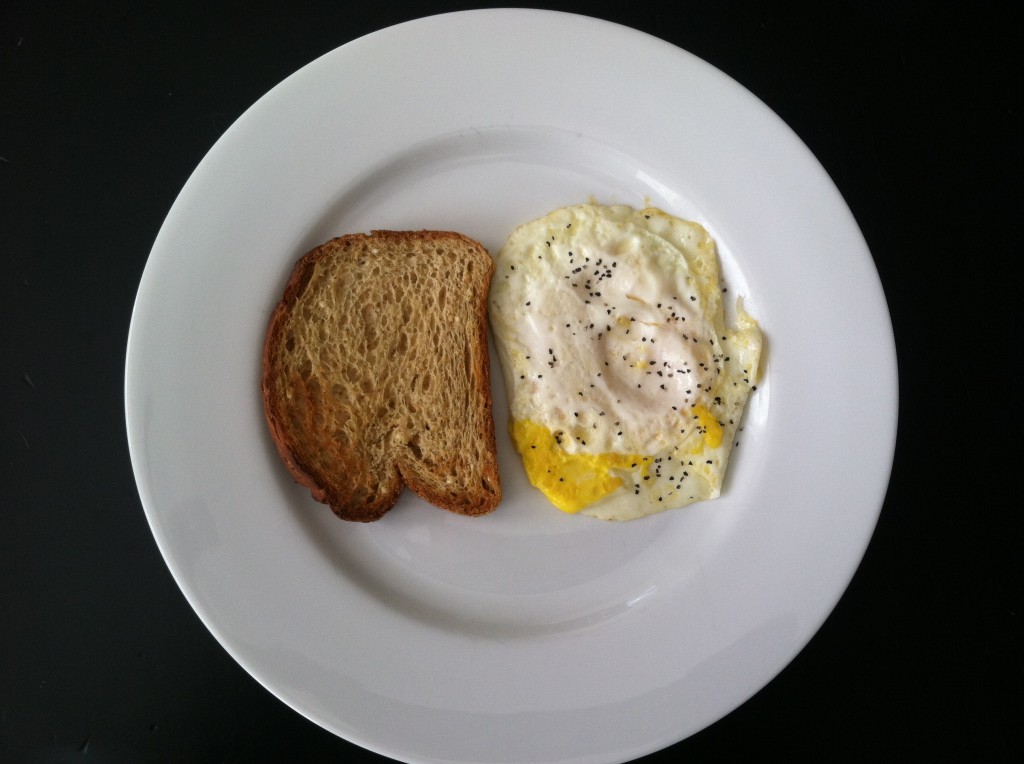 Dinner
1 Cup Tuna, 1/2 Banana, 1/2 Cup Vanilla Ice Cream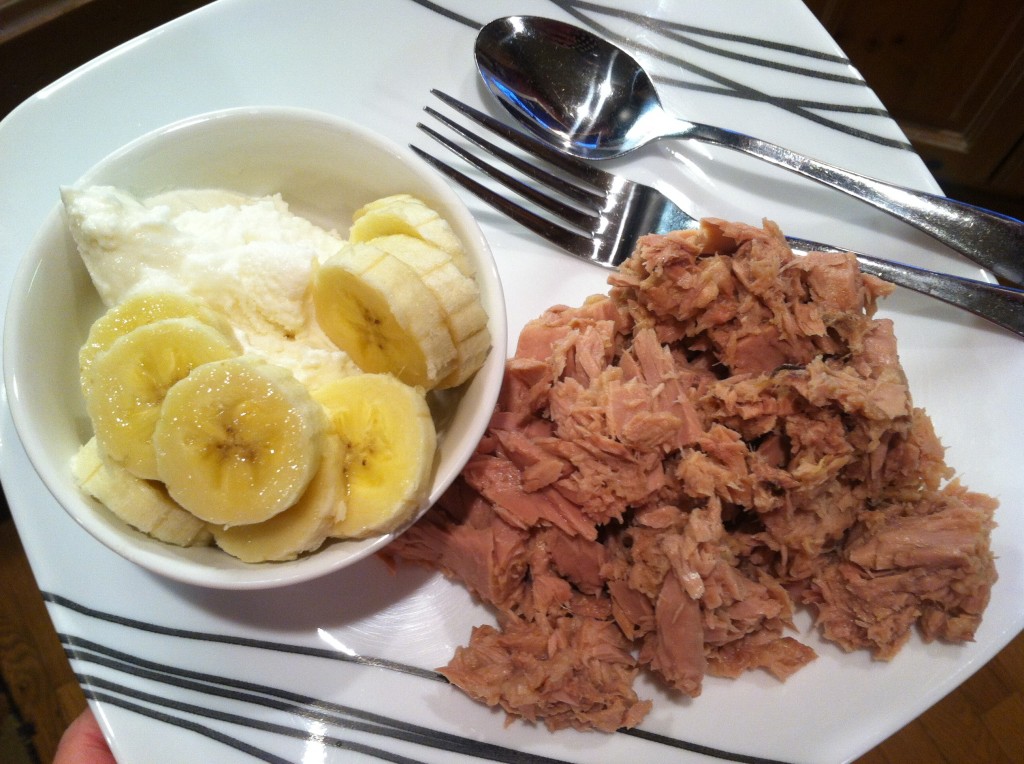 Weight Watcher's Points Plus
I can eat 26 PPV a day.
I can earn Activity Points by doing exercise, and eat them if I choose.
I have an allowance of 49 extra points that I can dip into throughout the week if I choose.
I should drink a minimum of 6 (8 oz) glasses of water each day.
Breakfast = 2 oz Cheddar Cheese, 5 Saltines, Apple (8)
Lunch = Toast, 1 Egg (4)
Snack = YOU CAN'T HAVE ANY!!
Dinner = 1 Cup Tuna, 1/2 Banana, 1/2 Cup Vanilla Ice Cream (8)
Total = 20
Exercise = 30 minutes treadmill, 30 minutes strength training and stretching
How many glasses of water I drank = 12
Activity Points Earned for the Day = 3
Activity Points Earned This Week = 16
Remaining points from my 49 Points Allowance = 0
Alcohol Consumption = none
I found the quote below on the day I decided to give the "3 Day Diet" a try. It feels like me……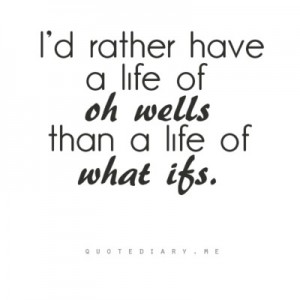 "love the life you live, live the life you love"