(This post has been revised on August 4, 2014, to include my Homemade Marinara that I promised that I would make when tomatoes were in season!)
Tuesday was a day filled with lots of food and unexpected, really good food!
I could talk (write…type…blog….whatever) about some of the food I ate yesterday….all day long, but I'm getting this written late today, and it's almost time to start writing tomorrow's post, so I'll try to make this short. Yeah, yeah, yeah….Your Welcome.
After doing 21 days of "Gluten Free Dairy Free" at the beginning of January, then doing my weird little experiment that included cheese and crackers, then going back to just a regular diet of healthy eating, I've realized it was a lot easier for me to eat less points when I was really paying attention to the "No Gluten No Dairy" thing. So I am going to continue to focus on that, because I really do feel better when I'm paying attention to it all (and surprisingly, it does get a little easier).
I do miss beer though, and I can't remember the last time I had one, and I REALLY can't remember the last time I had two or three!! Ahhhhh…..the good old days.
Yesterday, I made my second trip to the new Sprouts store. I really paid attention to the prices, and I think I might be shopping there on a regular basis!
I looked around the store for a few different things, specifically a few gluten free items. I bought bagels, bread, tortilla's and pizza crust. I'll let you know what brands I bought as I use them.
I also bought almond butter for the first time. I might be saying goodbye to my Better n' Peanut Butter in my quest to find processed foods with fewer ingredients.
I seem to be on a Peanut Butter and Banana kick lately, but here are all the great things I ate yesterday!
Breakfast
I'm really liking Sweet Potatoes for breakfast. I got the skillet a little too hot when I attempted Sweet Potato Hash Browns, but they tasted great!
Sweet Potato Hash Browns, Veggie Egg White Omelet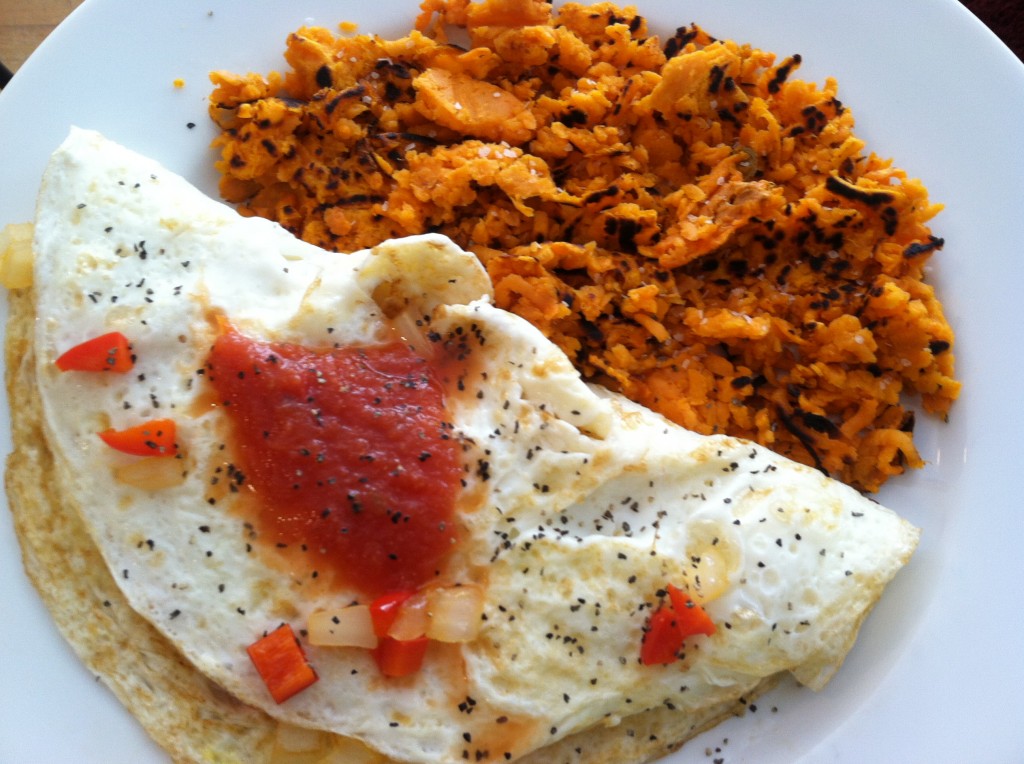 Snack
Grapes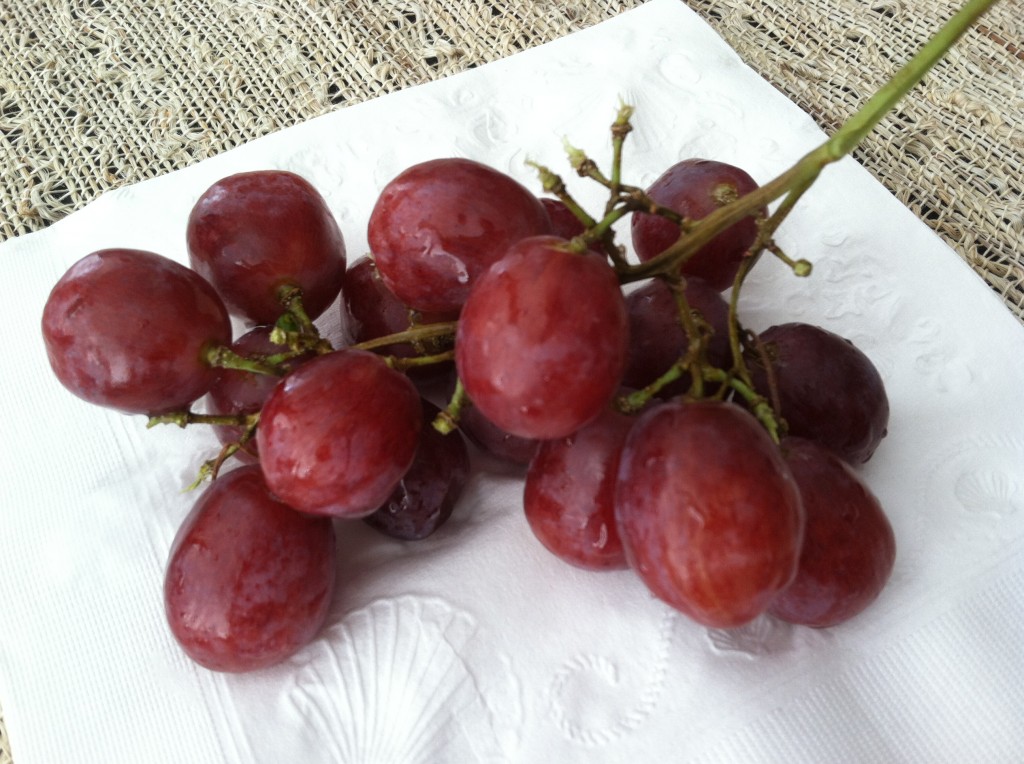 Snack
Berries & Banana Slices with 1 T. Better n' Peanut Butter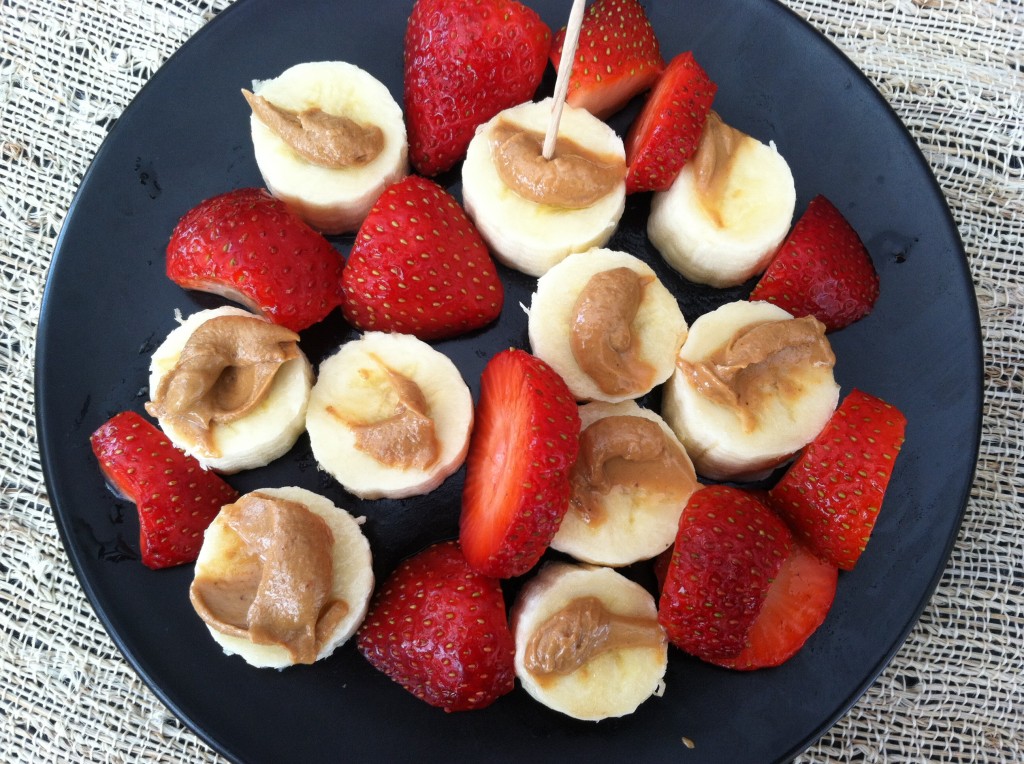 Lunch
Leftover Steak (Sliced it and froze it last week, tasted great!)
Carrots, Tomatoes, Hummus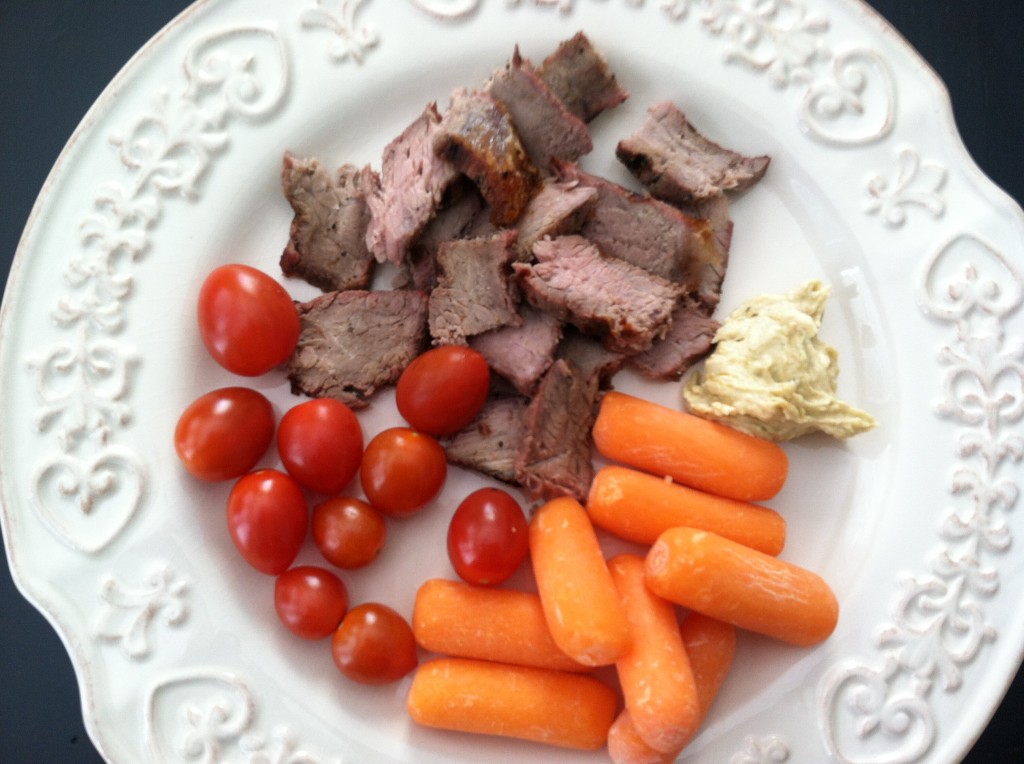 Snack
Nonfat Latte
At the beginning of the year, I was buying Soy Latte's and trying to back off the Splenda, so I started carrying packets of Truvia in my purse. After really missing my Nonfat Latte's, I'm back at those, but with my own sweetener. It's not as sweet as I really like it, and I miss the Flavored Syrups, but I'm adjusting.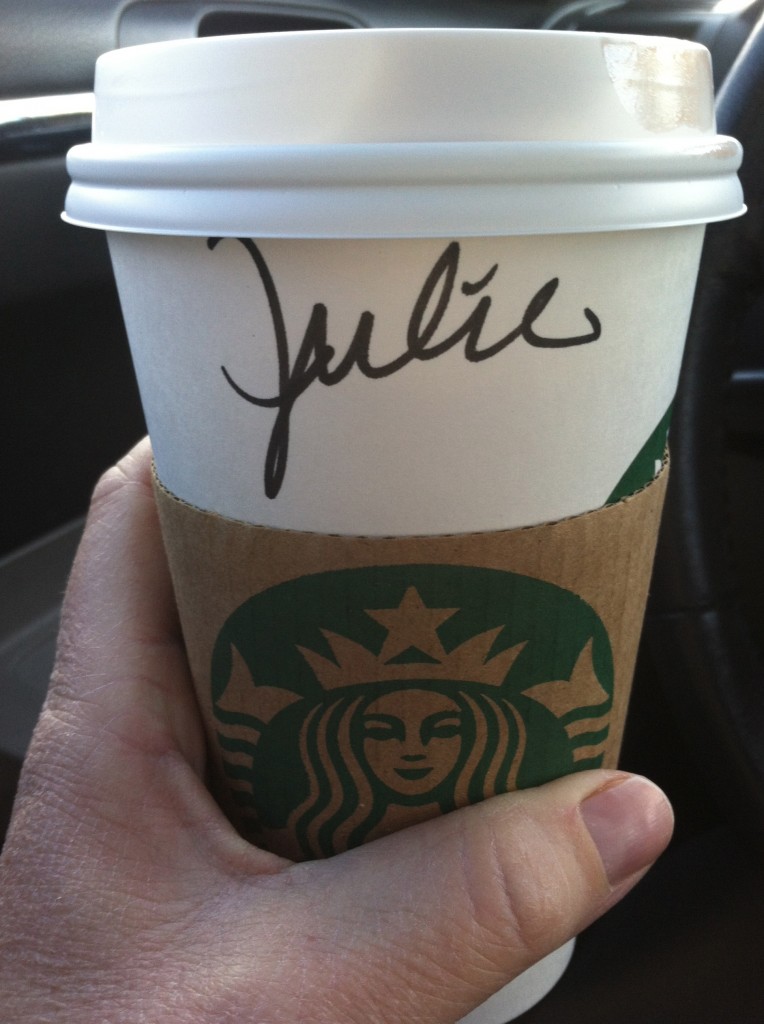 Snack
This Brown Rice Tortilla caught me off guard. I hadn't bought tortilla's in a while, and I certainly hadn't bought any of the Gluten Free ones. I looked at a few, but they didn't look tasty. For some reason, I picked these up and bought them.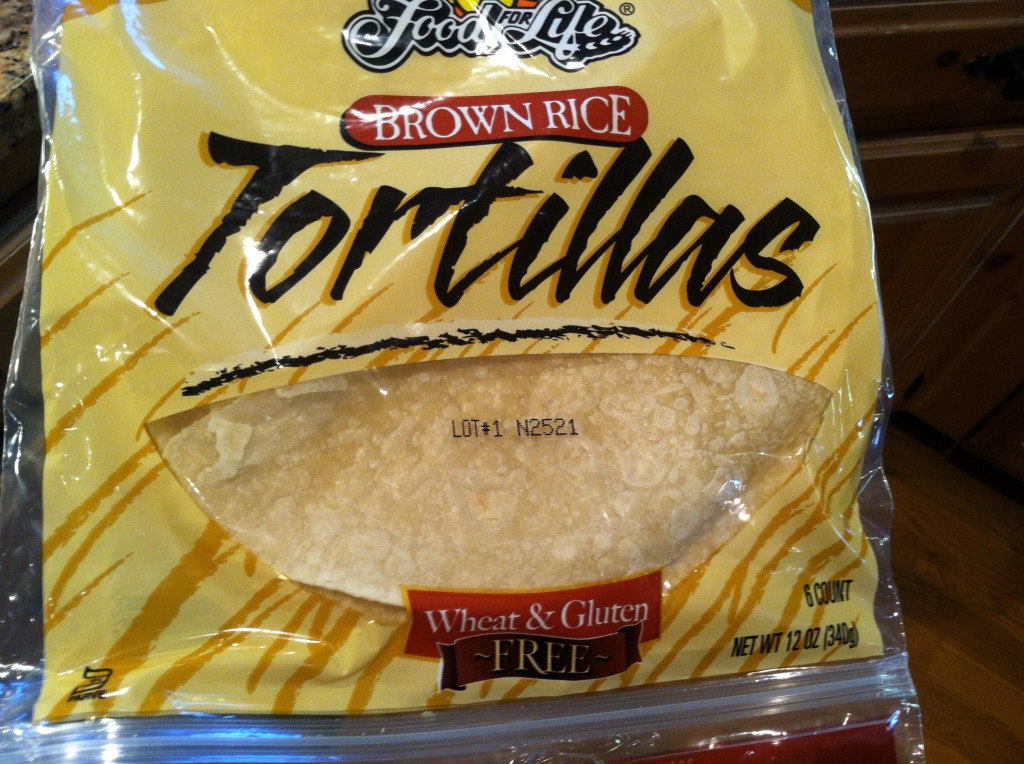 I also bought Almond Butter, which I hadn't bought before. The label made it sound soooo good! Vanilla Bean and Espresso???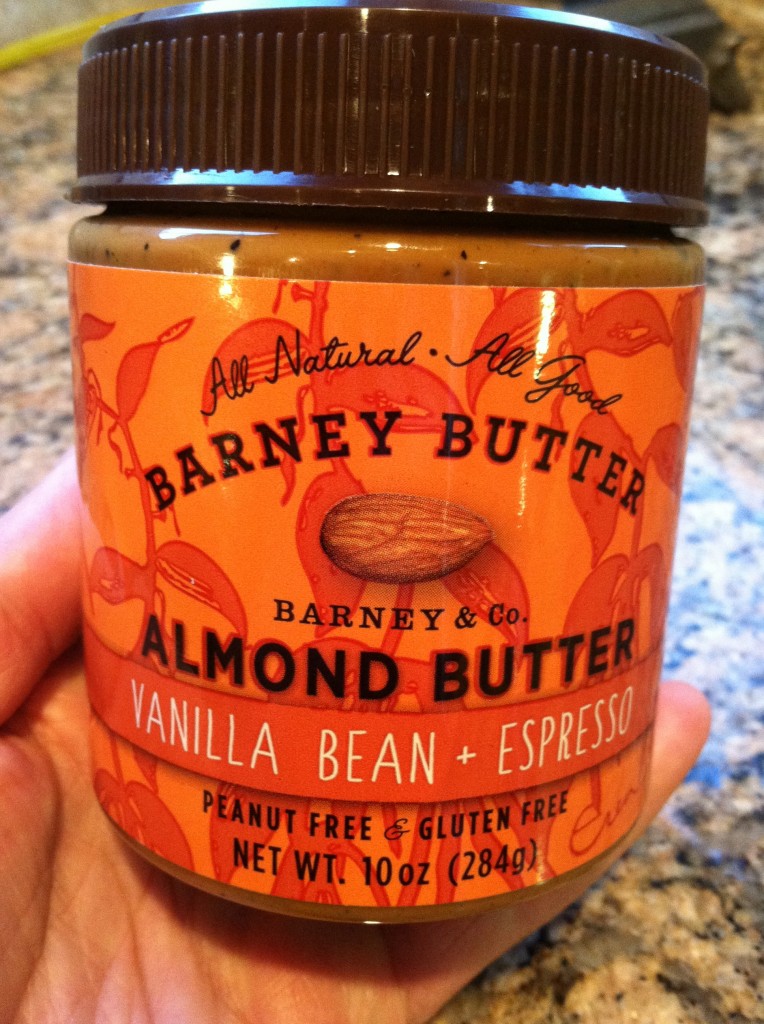 The tortilla seemed a bit flaky, almost like more of a pastry? When I pulled it out of the package, I knew immediately what I was going to do with it. I cut it in half. They are HUGE! I spread 1 T. of my new Almond Butter on it. Then I cut a banana in half and wrapped it up with the tortilla, then sliced it. I drizzled 1 tsp. of honey all over it.
I would seriously take this as dessert to a party! The surprisingly flaky texture of the tortilla made for a great dessert!
(I can't wait to share with you what I did with it for breakfast today!)
Brown Rice Tortilla, Almond Butter, Banana & Honey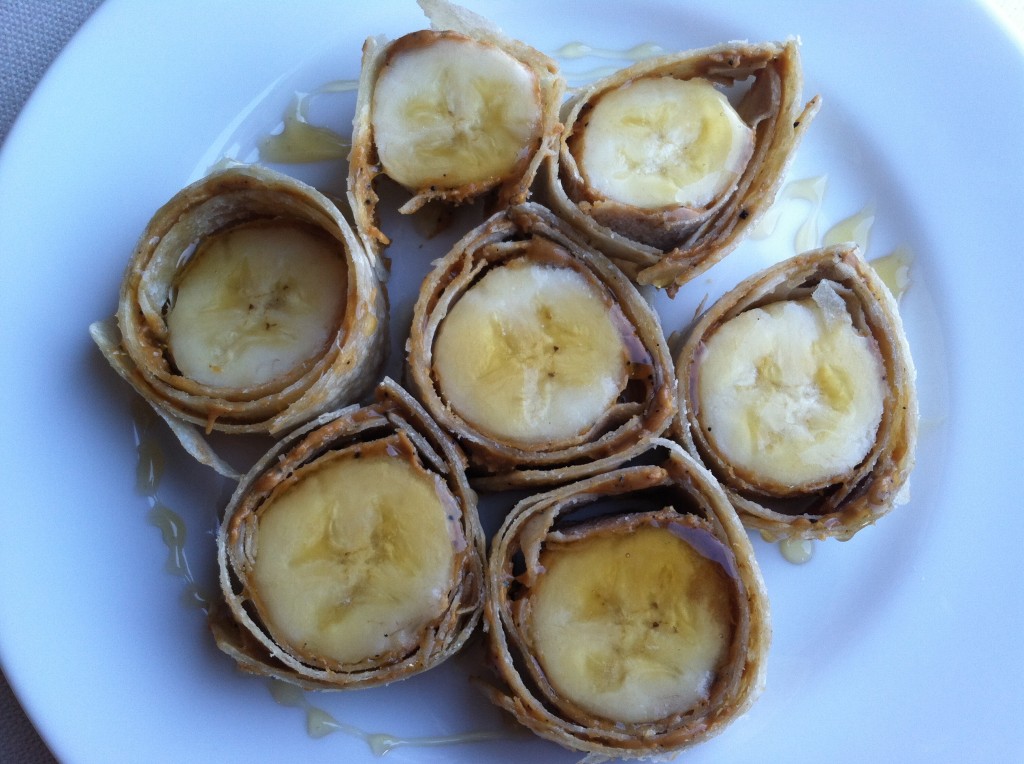 Dinner
The Simplest Spaghetti
Okay, let me talk about this for just a sec. I knew I was making spaghetti for dinner, and I had planned on using my new Gluten Free Pasta. But then a friend sent me a picture of her lunch (this happens often, and I love it because it inspires a new meal idea) that included spaghetti squash. I realized I hadn't made that in a while. So I switched things up a bit.
I cooked my onion and garlic and ground turkey. I then planned on opening a jar of spaghetti sauce, when I decided to add canned tomatoes and canned tomato sauce instead. I seasoned it a bit with Kosher Salt and Black Pepper, added the cooked spaghetti squash, then topped it all with a little parmesan cheese, and 'Deliziosa!
This was one of the freshest tasting meal's that I have made in a while.
The Best part of this dish…..It Taste Great!
The Second Best part of this dish??
It's only 5 PPV!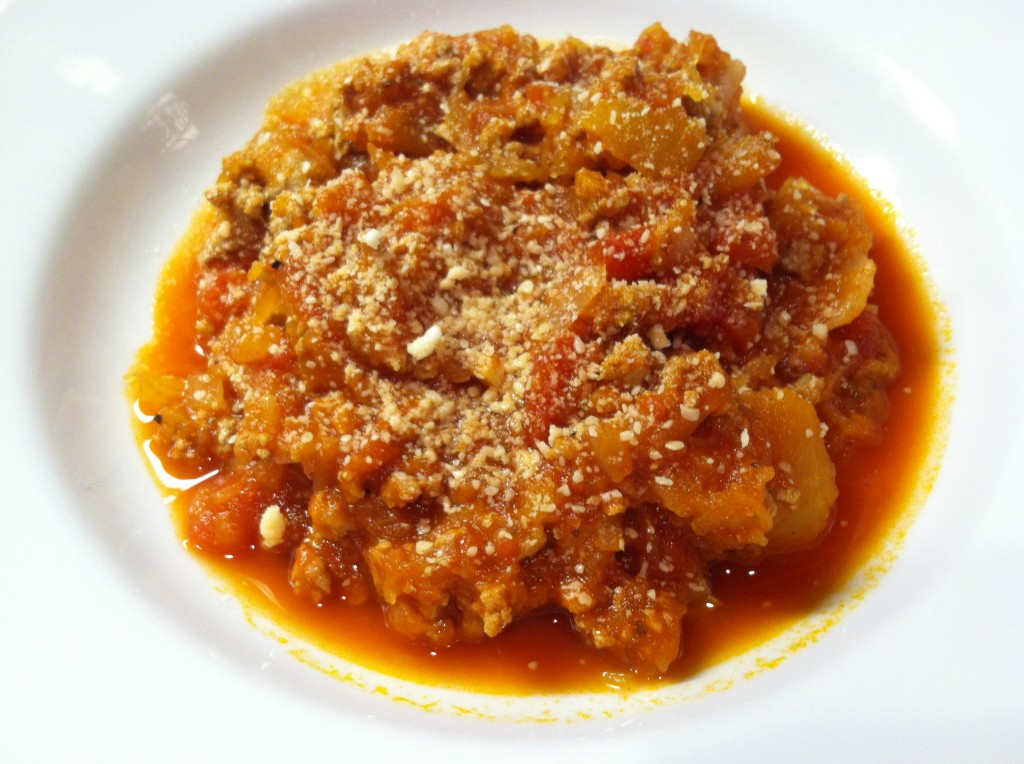 Ingredients
1 Spaghetti Squash
2 tsp Olive Oil
1 lb. Ground Turkey (I use 93% Lean)
1 onion, diced
2 garlic gloves, minced
1-2 tsp Garlic Infused Olive Oil (regular olive oil is fine too!)
Sea Salt and Black Pepper, to taste
15 oz can diced tomatoes
15 oz can tomato sauce
OR
Replace the canned tomatoes and tomato sauce with the Homemade Marinara
Homemade Marinara
Ingredients
10 Home Grown Tomatoes
3 garlic cloves, diced
1 sweet onion, diced
Olive Oil
Sea Salt
Black Pepper
Oregano
Basil
1-2 Bay Leaves
Dash of Cinnamon
Directions
Bring a pot of water to boil. Drop tomatoes in water for about 30 seconds, then transfer the tomatoes to a bowl of ice water. The skin will peel off super easy! Place the tomatoes in a food processor and chop or grind to the consistency that you would like your sauce.
Cook onion and garlic in Olive Oil. Add the tomatoes and season to your liking. Let simmer for about an hour!
Directions
Split Squash in half. Remove seeds. Add 1 tsp Olive Oil to each half and rub it in with your fingers, presumable after you've washed your hands. One time, I forgot.
Season with Salt and Pepper and place cut side down on a baking sheet coated with cooking spray.
Bake at 400 for 30-40 minutes. Remove from oven and scrape squash strands out. Set aside.
Heat garlic infused oil in a skillet and add onions and garlic. Cook for about 2 minutes. Add turkey and brown. Add the cans of tomatoes and season with Sea Salt and Pepper. Add squash to skillet and stir in mixing well.
I don't know why such a simple combination of things tasted so good. I always buy spaghetti sauce in a jar, but I was just in the mood for a fresher taste of things? I'm sure adding the garlic gloves and using the garlic infused Olive Oil helped a lot with flavor. I may never buy a jar of spaghetti sauce again……
I divided this into Five Servings.
1 serving = 4 PPV
1 T. Parmesan Cheese = 1 PPV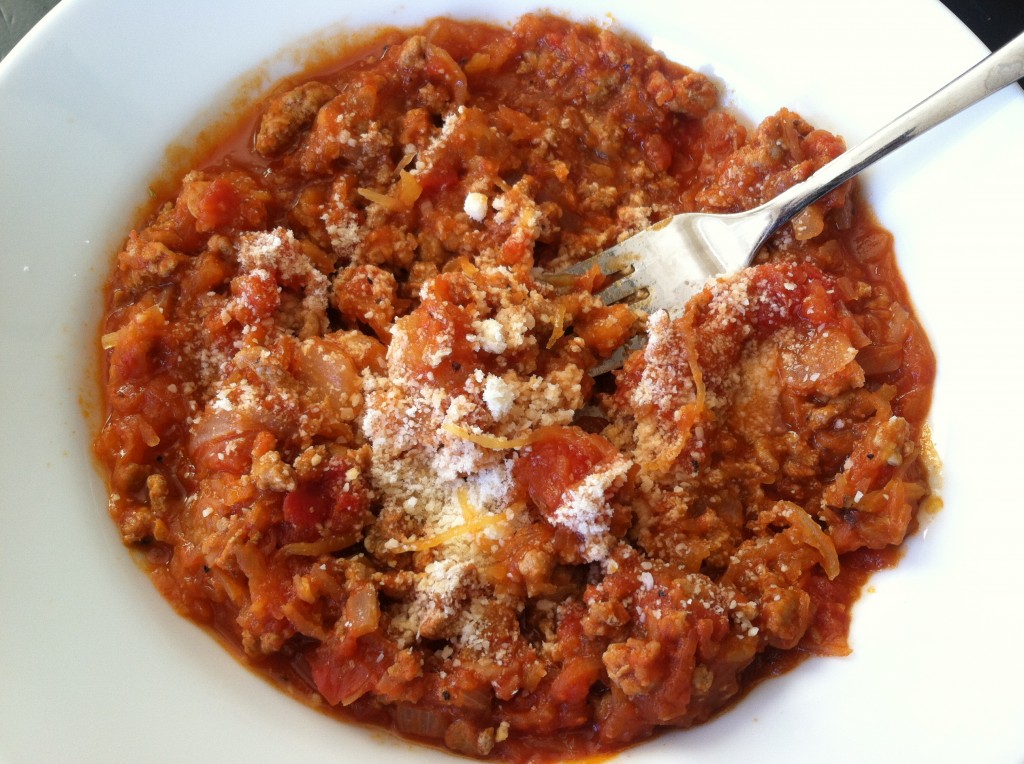 Weight Watcher's Points Plus
I can eat 26 PPV a day.
I can earn Activity Points by doing exercise, and eat them if I choose.
I have an allowance of 49 extra points that I can dip into throughout the week if I choose.
I should drink a minimum of 6 (8 oz) glasses of water each day.
Breakfast = Veggie Egg White Omelet, Sweet Potato Hash Browns (3)
Snack = Grapes, Berries, Banana & Better n' Peanut Butter (1)
Lunch = KC Strip, Carrots, Tomatoes, Hummus (8)
Snack = 1/2 Tortilla, 1/2 Banana, 1 T. Almond Butter, 1 tsp Honey (5)
Snack = Nonfat Latte (3)
Dinner = Spaghetti Squash Spaghetti (5)
Total = 25
Exercise = 40 minute Treadmill workout
How many glasses of water I drank = 10
Activity Points Earned for the Day = 2
Activity Points Earned This Week = 8
Remaining points from my 49 Points Allowance = 24
Alcohol Consumption = none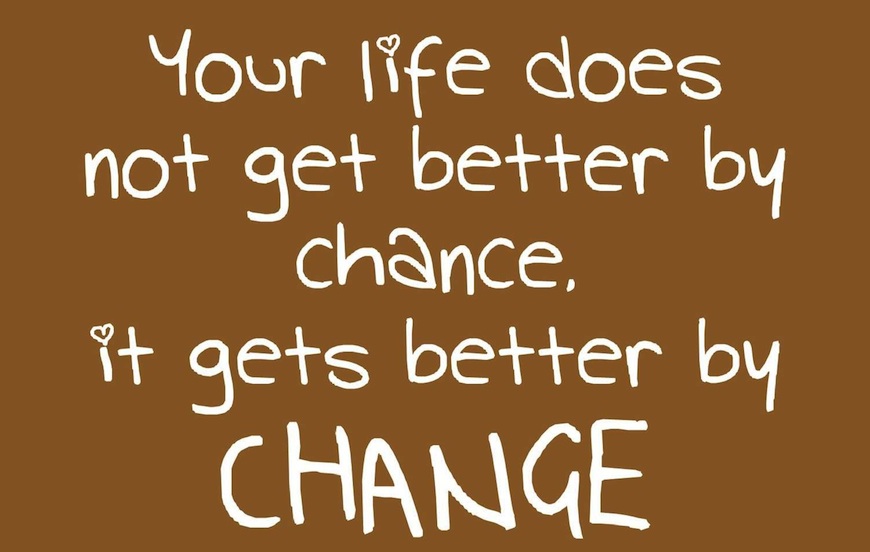 "love the life you live, live the life you love"