This started out as an awesome Spring Sunday morning with a cup of coffee on the deck! Of course I was in my big thick cozy robe, but still, it felt great to start out the day with fresh air! I love that!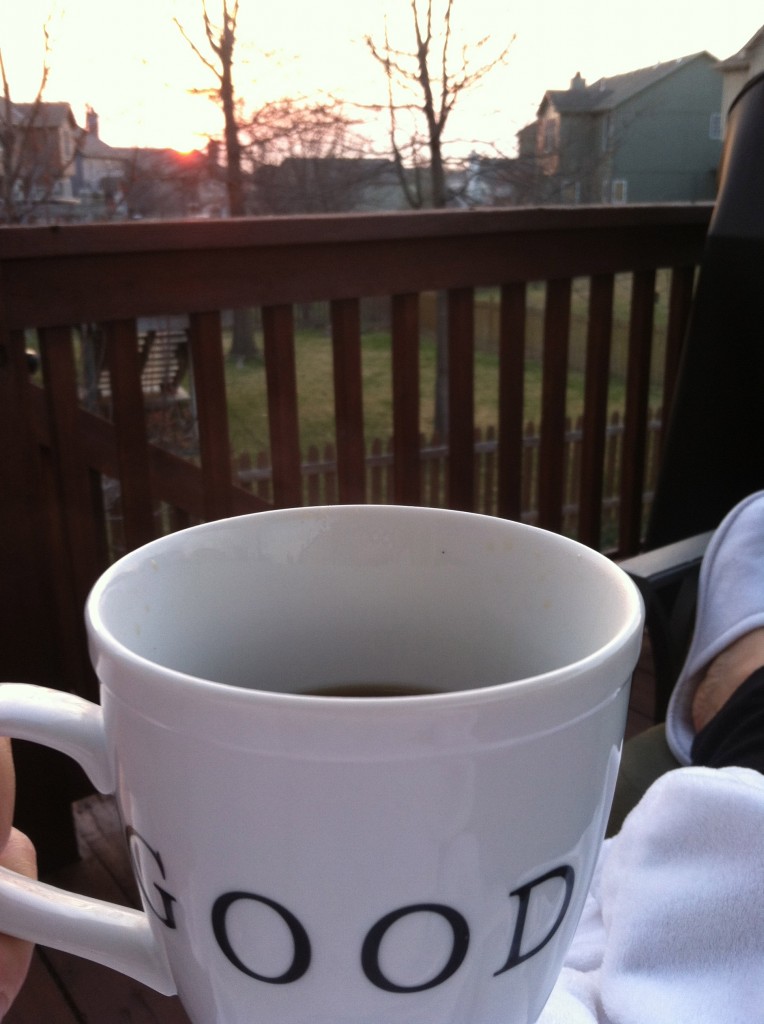 I made myself a nice, big, low point Breakfast, then I put on my running clothes! That's right, I said running clothes! I knew that Today was the day. This was the day that I would run 3 miles, outside, without stopping. And you what? I frickin' did it!
I guess I just never believed I really could. Honestly, I never really wanted to before now. Felt pretty damned good.
I had been home from "my morning run" (hee hee….that felt good to say) for just a few minutes, bragging to Mike about how awesome I was, and he kindly agreed, when I went inside to get some water, then head back outside to help him finish trimming the hedges. Only I didn't get back outside. Mike came in the house, went to the kitchen sink, and calmly said….."Um, I think you might need to take me to get some stitches".
Um, yes. Stitches definitely needed! Seems as though the hedge trimmers found a couple of his fingers. The ER is never a quick in and out, so we spent a good portion of the afternoon there getting his fingers glued up (yep, no stitches, just some pretty cool glue though) and had planned to spend the afternoon at his folks house with our kids and grand kids. Well, we missed out on lunch, but they saved us some! It was now dinner time by the time we got there, and I was STARVING!!! I had an apple on the way there, and guzzled some water, but I knew getting in three meals was NOT going to happen today.
I knew we were going over for some BBQ, so I had planned to have a small salad for dinner with a veggie burger.
Here is what I ended up eating for the day……
Breakfast
Omelette made with 5 Egg White's
Spinach, Portabella Mushroom's
1 T. Goat Cheese
Coffee with frothy Skim Milk
4 PPV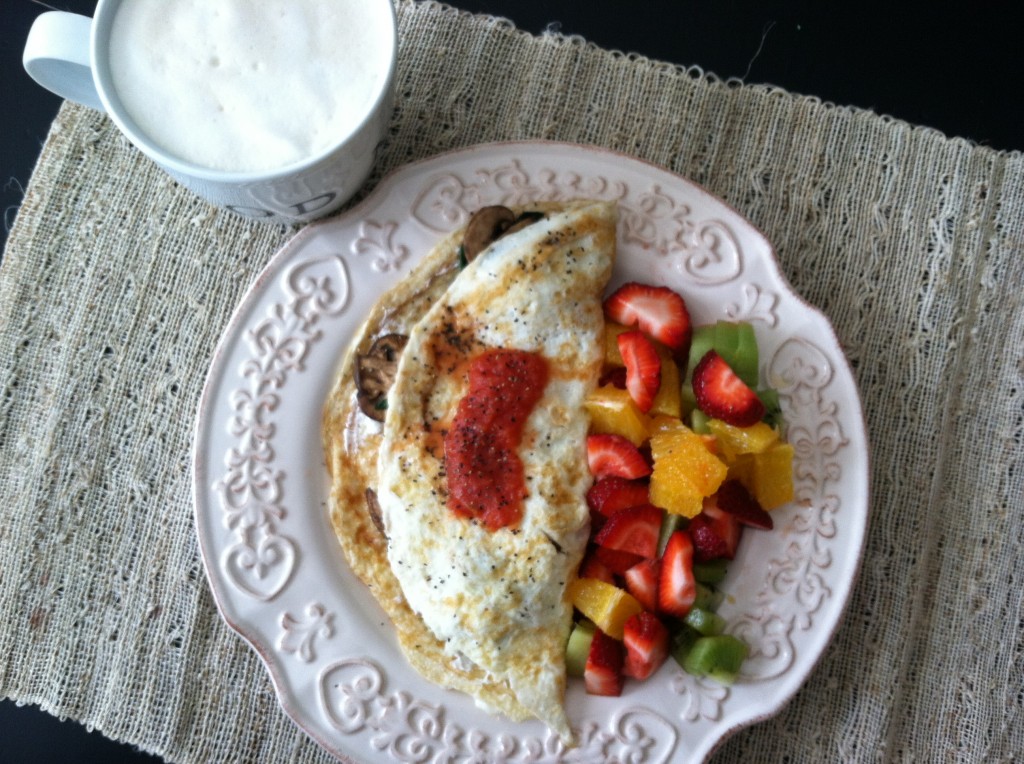 I've just recently discovered that 1 T. of soft Goat cheese is only 1 PPV and sooooo good!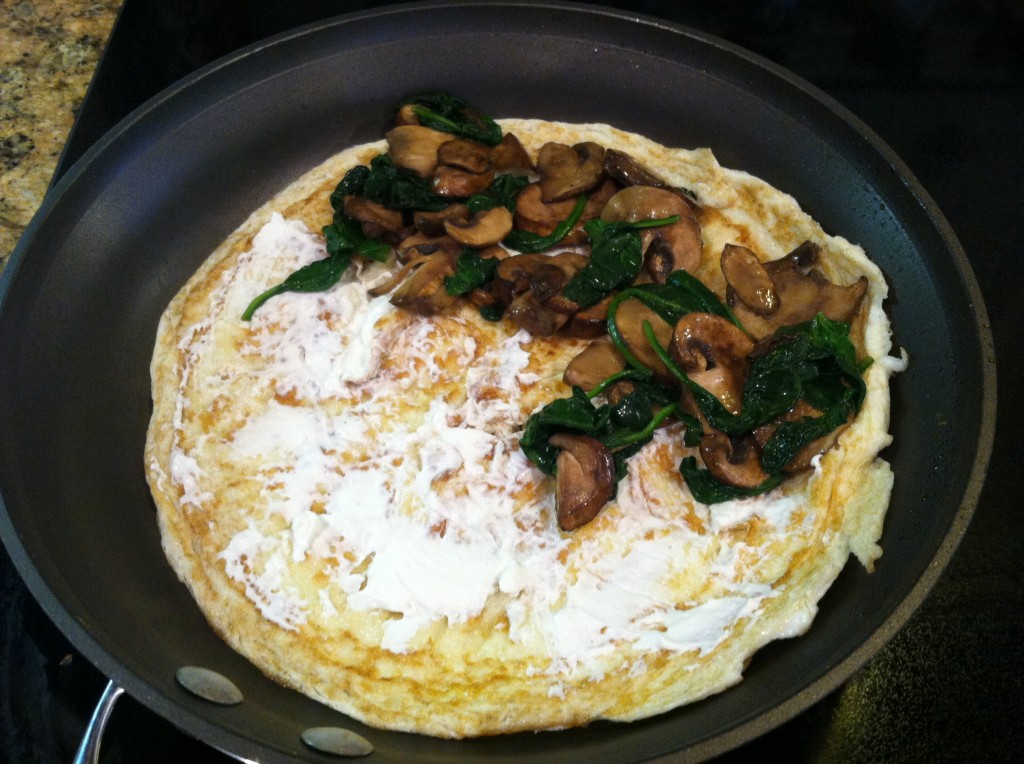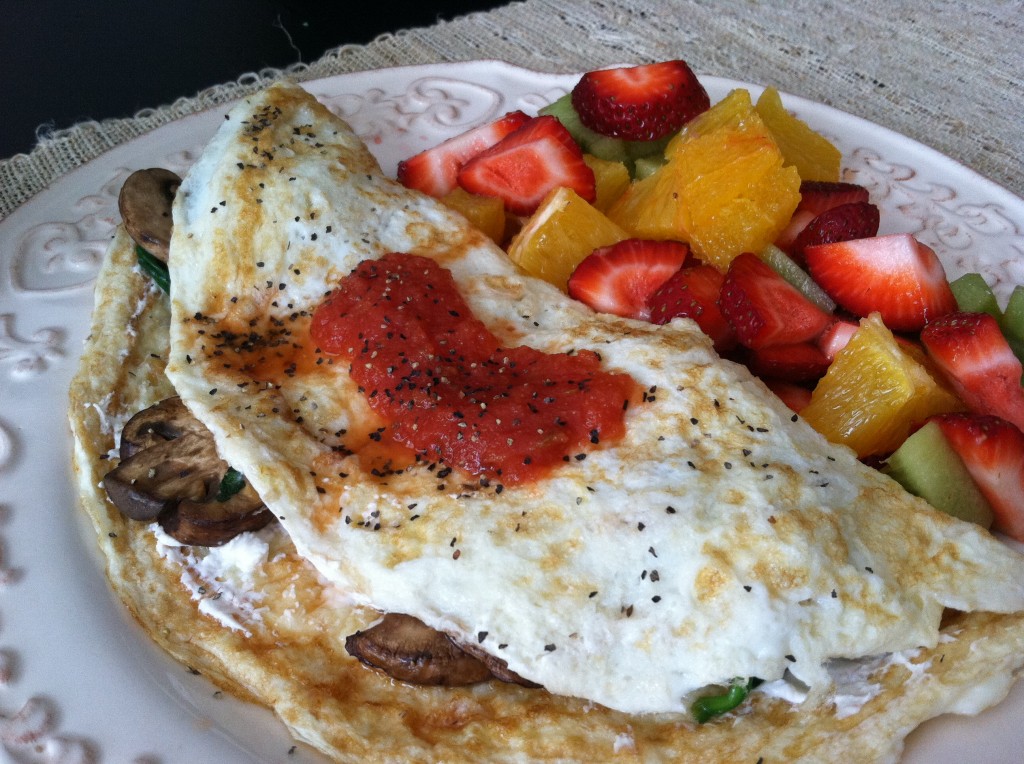 Snack
Apple
0 PPV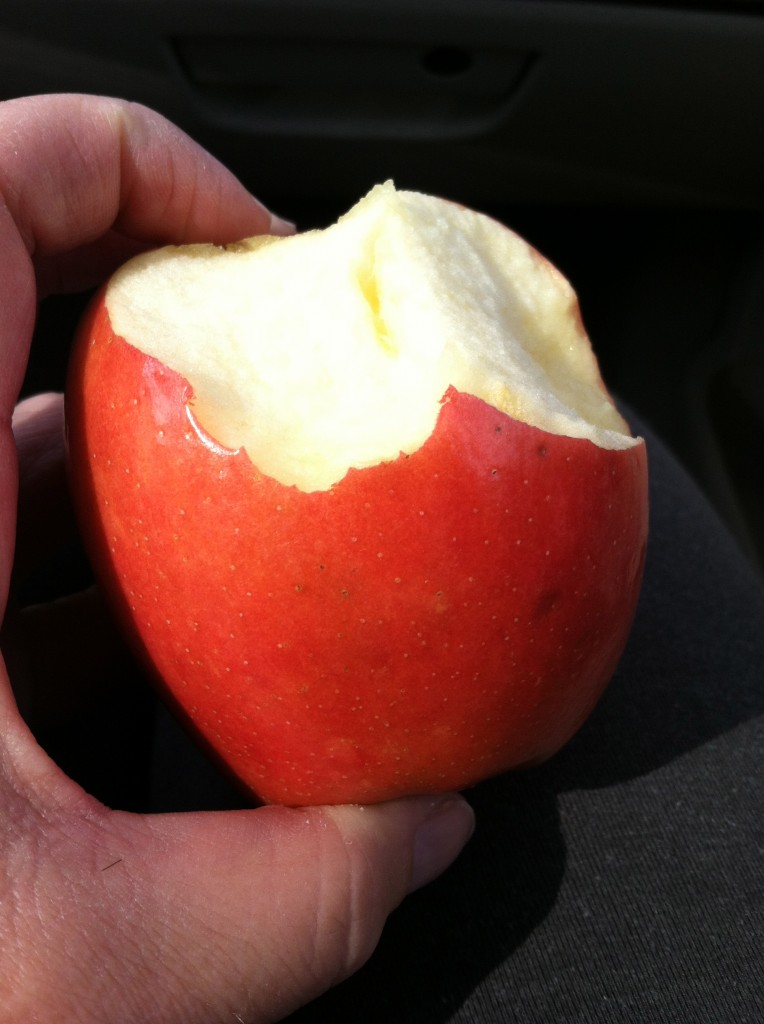 Dinner
Turkey, Potato Salad, Green Salad
Pickles, Strawberries
10 PPV

Dessert
1/2 Slice Apple Pie
4 PPV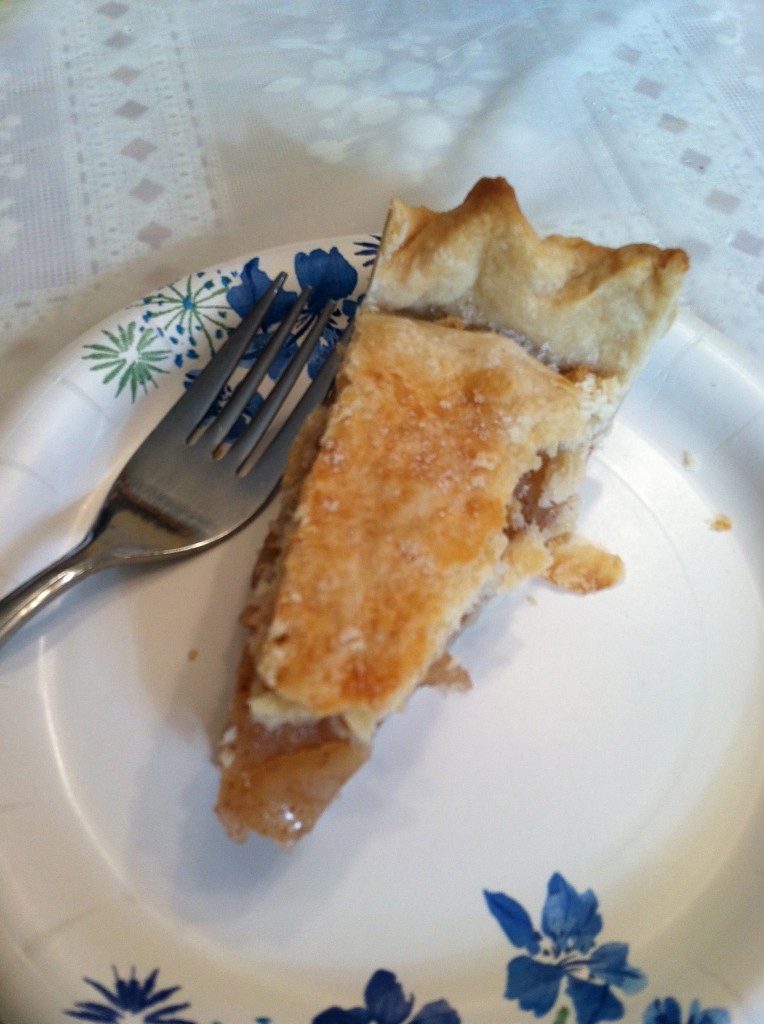 Weight Watcher's Points Plus
I can eat 26 PPV a day.
I can earn Activity Points by doing exercise, and eat them if I choose.
I have an allowance of 49 extra points that I can dip into throughout the week if I choose.
I should drink a minimum of 6 (8 oz) glasses of water each day.
My Weight Watcher Week Begins on Friday's
Breakfast = Omelete, Fruit, Coffee with skim milk (4)
Snack = Apple (0)
Dinner = Turkey and Sides, Dessert (14)
Total = 18
Exercise = I RAN OVER THREE MILES!! WHOOP…WHOOP…WHOOP!!!
How many glasses of water I drank = 6 – I am NOT doing a great job on the water intake lately!!
Activity Points Earned for the Day = 6
Activity Points Earned This Week = 11
Remaining points from my 49 Points Allowance = 22
Alcohol Consumption = NONE
I'll try not to give him any "Honey Do's" for a few days,
but it's Spring, and there's just so much to do!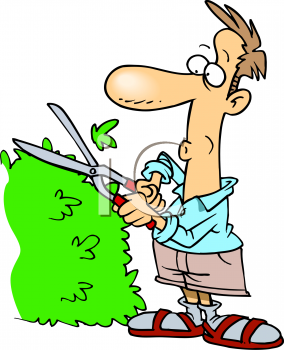 "love the life you live, live the life you love"