I really don't have much to say today. This whole month, I have the pleasure of watching my grand daughter, baby Charlotte, so I spent the entire day watching her sleep and coo. Occasionally I gave her a bottle and a dry diaper, then I watched her sleep and coo some more. She's perfect.
Breakfast
Every Morning!
Coffee with Frothy Skim Milk.
If you like frothy milk, you should get a Milk frother.
Topped this one with Cinnamon
1 PPV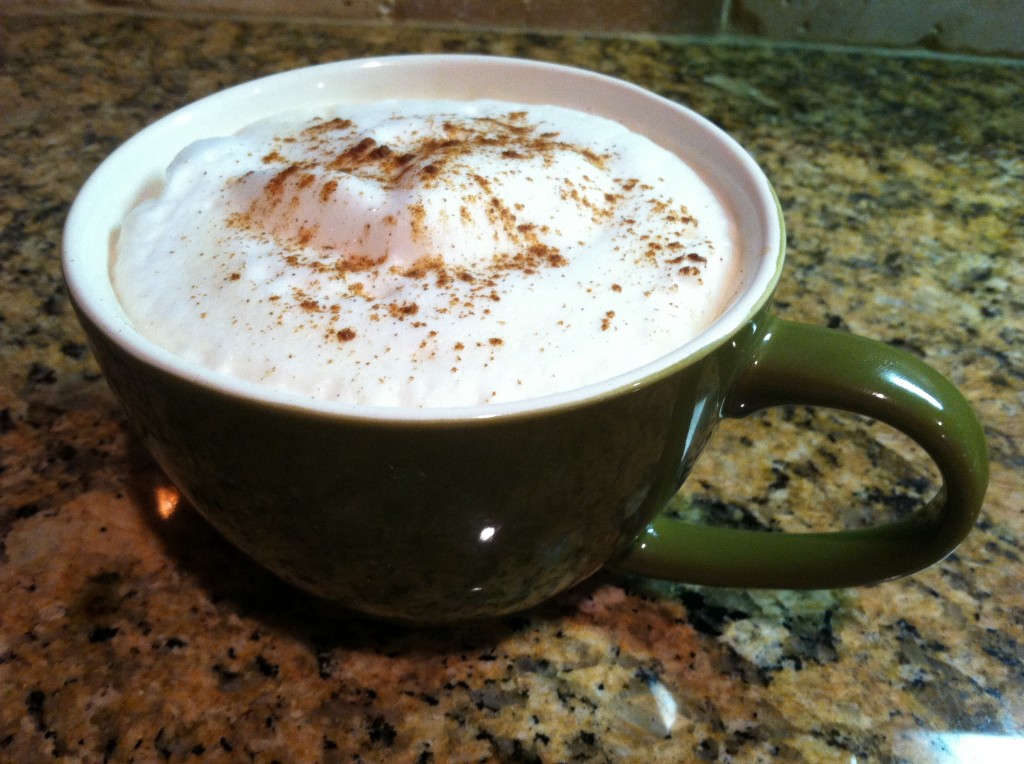 Toasted Light English Muffin
with 2 T. Toasted Coconut and 1 tsp. Honey Drizzle
4 Scrambled Egg Whites, Salsa
7 PPV
I put 2 T. of coconut in a skillet coated with Butter Flavored Cooking Spray and toasted it just a bit. Easy. I top a dry, toasted English muffin with the coconut and drizzle 1 tsp of honey over the two halves. Love this! It is 6 PPV, so I went with my favorite low point Egg Whites to go with it.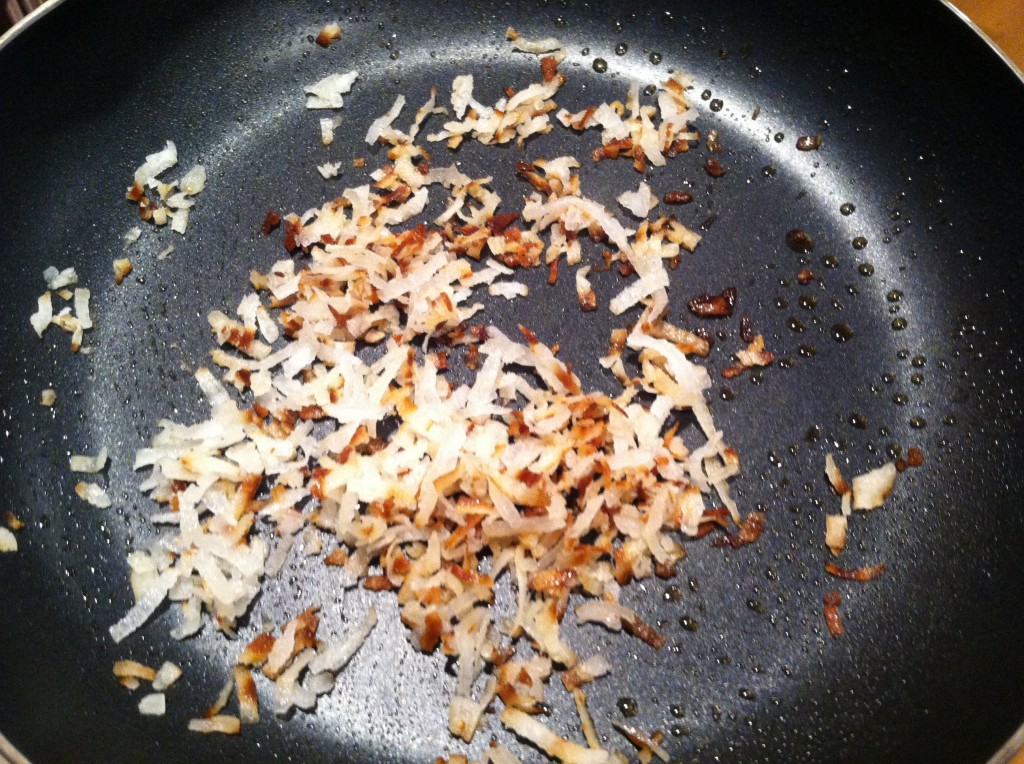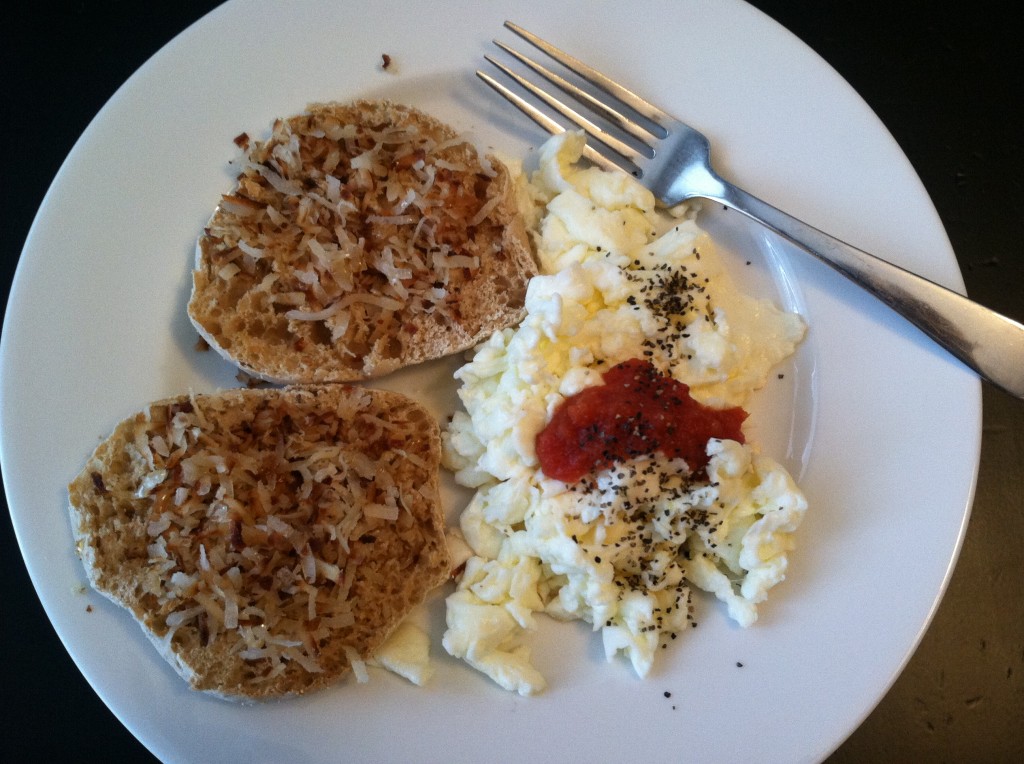 Lunch
Grocery Store Salad Bar
6 PPV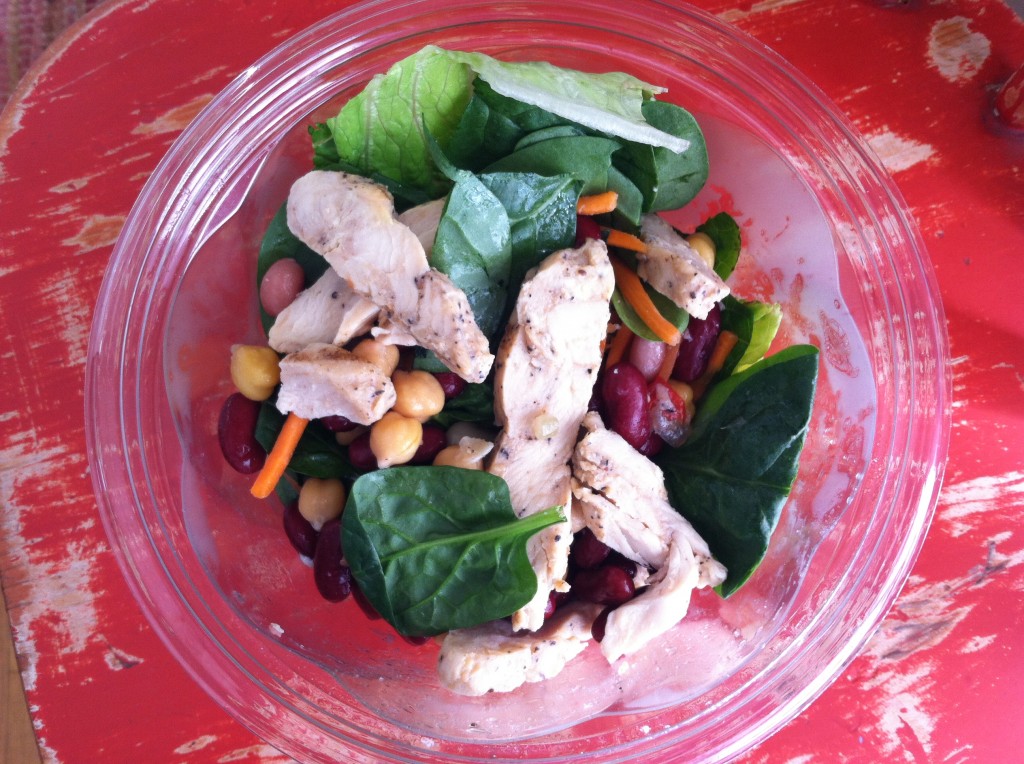 Snack
This cereal isn't just for eating in a bowl!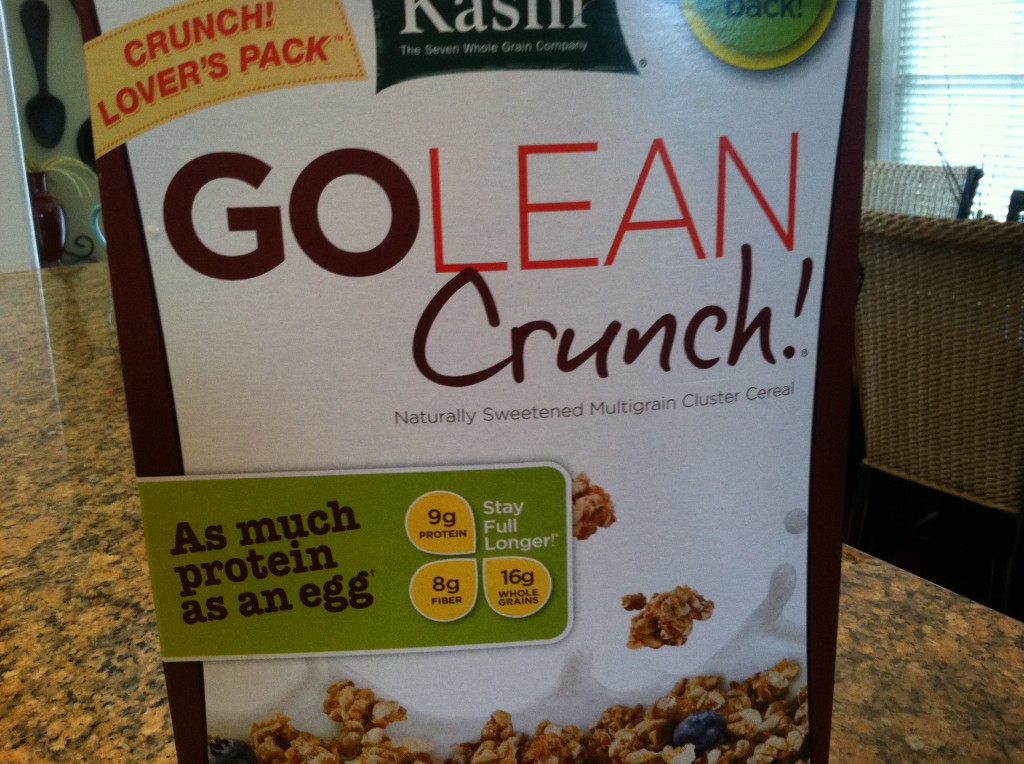 Peanut Butter Honey Kashi
4 PPV
1/2 Cup Kashi Go Lean Cereal
1 T. Better n' Peanut Butter, Melted in microwave for about 10 seconds
1 tsp. honey
Mix all together and EAT! I was in the mood for something sweet and this is literally all I could come up with unless I left the house and bought something. It was pretty darned good. Kinda like a granola snack!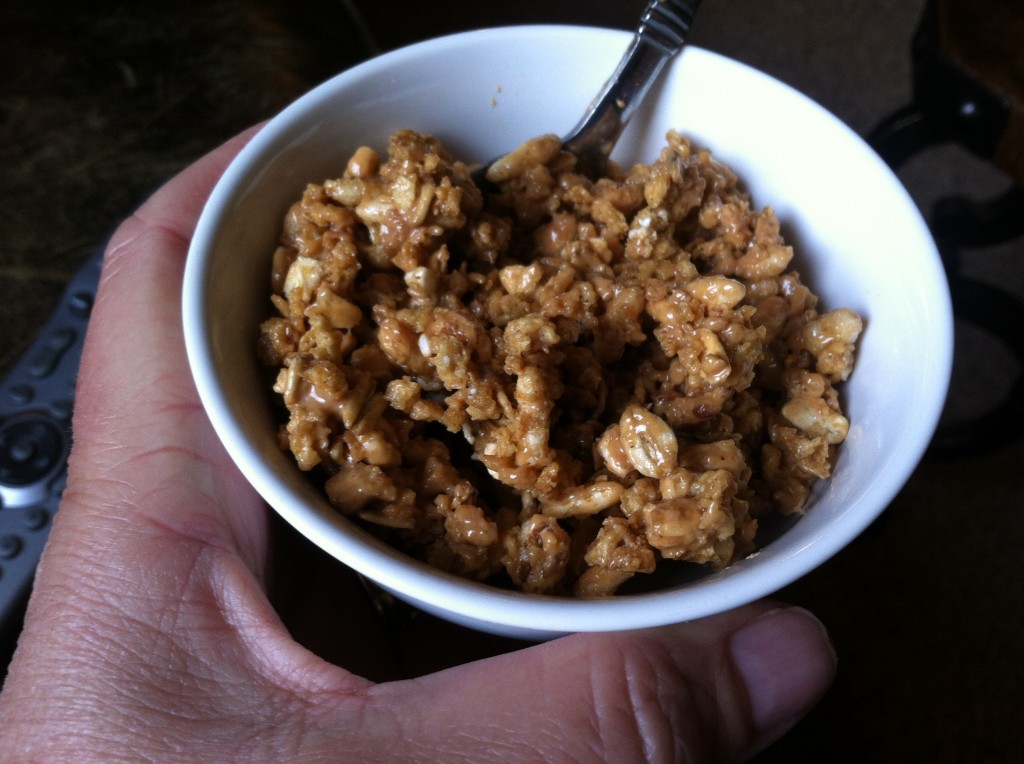 Dinner
I was so excited to make this Zucchini recipe, then I didn't really care for it. I expected it to be really Crispy, hence the name. I should have flipped these half way through cooking, maybe that would have helped. The flavor was great, I just wasn't a fan of the texture. You should probably try it for yourself. You be the judge. Or not. I love my grilled zucchini, and will go with that next time. 🙂
Grilled Chicken Breast, Zucchini Crisp, Baked Sweet Potato
7 PPV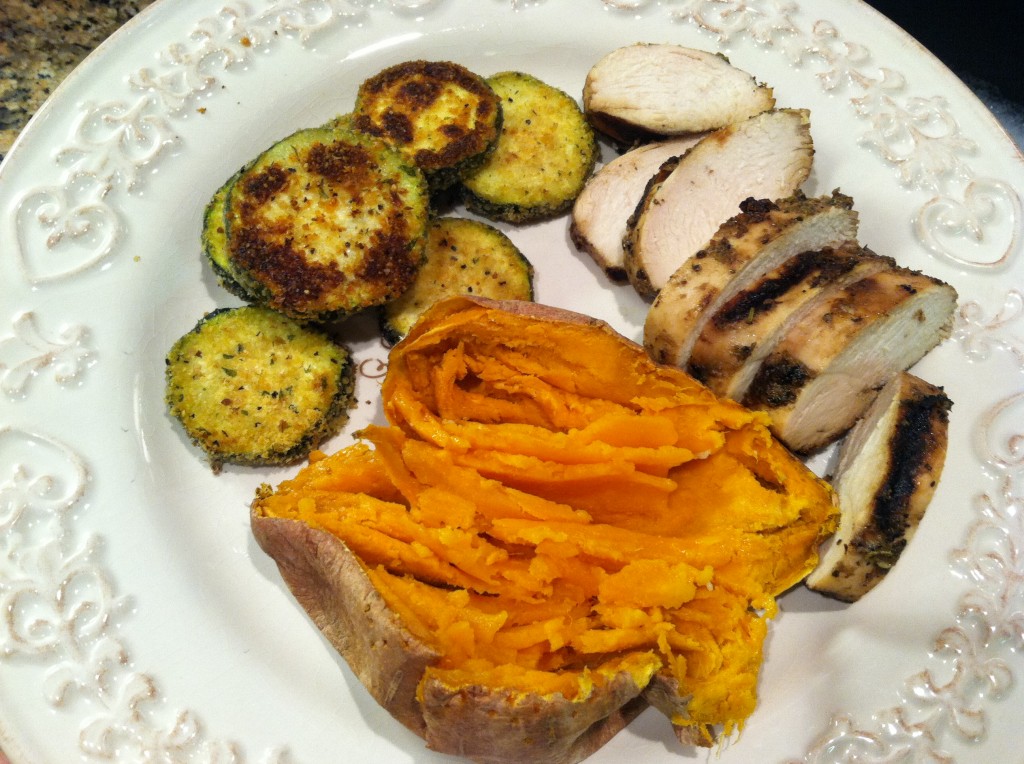 Dessert
I have a few favorites I make with this. Bulk it up with extra fruit and share it for dessert!
I did.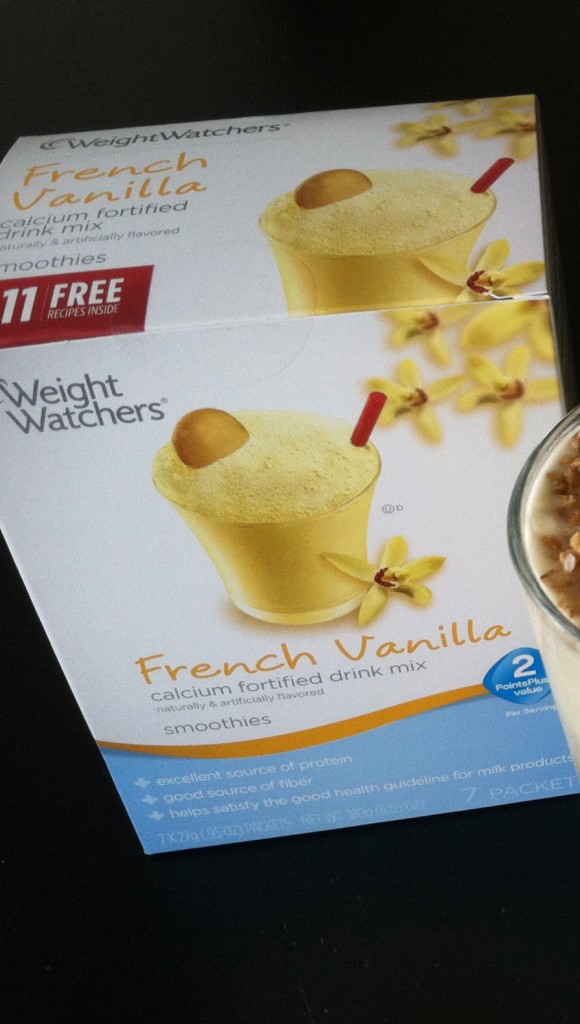 Banana Peanut Butter Shake
Weigh Watchers French Vanilla Smoothie Mix
2 T. PB2, 1 C. Water, 1 C. Ice, 1 frozen Banana
Blend. Divide in half and share!
Top with thin Banana Slices, then take a picture.
2 PPV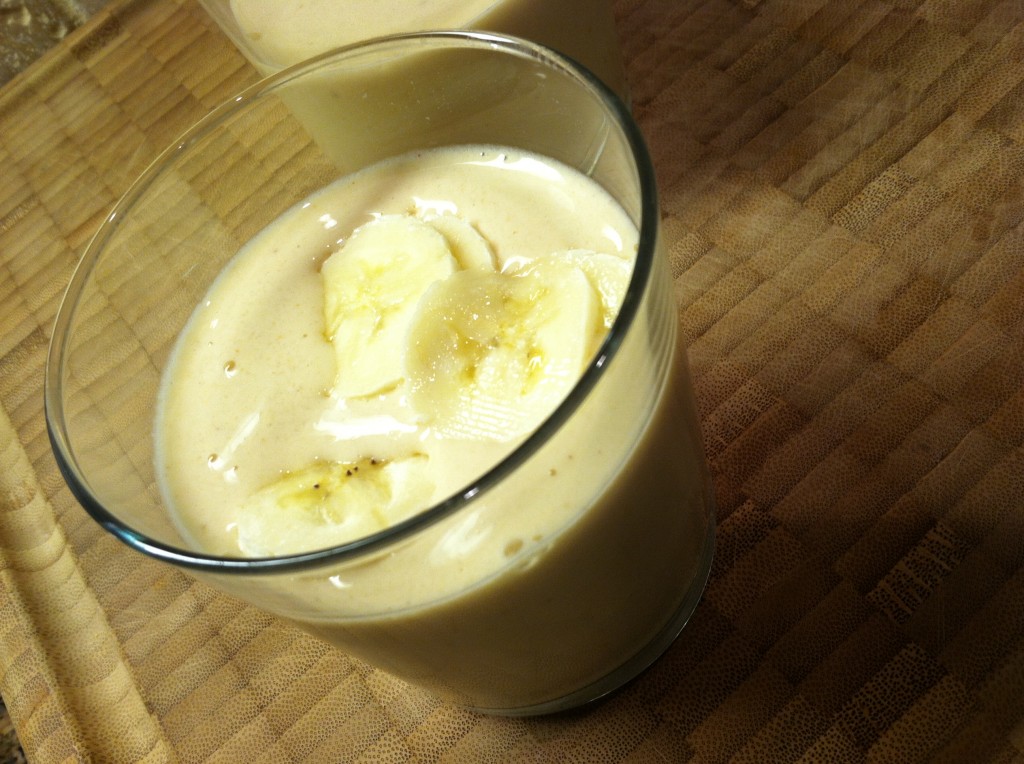 Weight Watcher's Points Plus
I can eat 26 PPV a day.
I can earn Activity Points by doing exercise, and eat them if I choose.
I have an allowance of 49 extra points that I can dip into throughout the week if I choose.
I should drink a minimum of 6 (8 oz) glasses of water each day.
My Weight Watcher Week Begins on Friday's
Breakfast = English Muffin, Egg Whites, Coffee (8)
Lunch = Salad (6)
Snack = Kashi with Peanut Butter and Honey (4)
Dinner = Chicken, Zucchini, Sweet Potato (7)
Dessert = Shake (2)
Total = 27
Exercise = none
How many glasses of water I drank = 8
Activity Points Earned for the Day = 0
Activity Points Earned This Week = 7
Remaining points from my 49 Points Allowance = 11
Alcohol Consumption = none
Do YOU have a favorite Low Point Sweet Treat?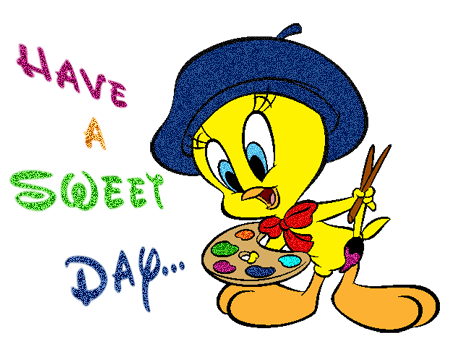 "love the life you live, live the life you love"