I had carb craving's ALL day long and then did a terrible job of getting in my veggies. Not the best Food Plan Day, but I will say that dinner was easy and delicious! A salad for lunch would have been a much smarter option!
I had a nice quiet morning cuddled up with these two. Tucker can't stand for Charlotte to be too close to me without him being right there beside me too! I can't tell if he's just in love with her, or jealous! ! After the nap, we got in an awesome 1 hour walk outside.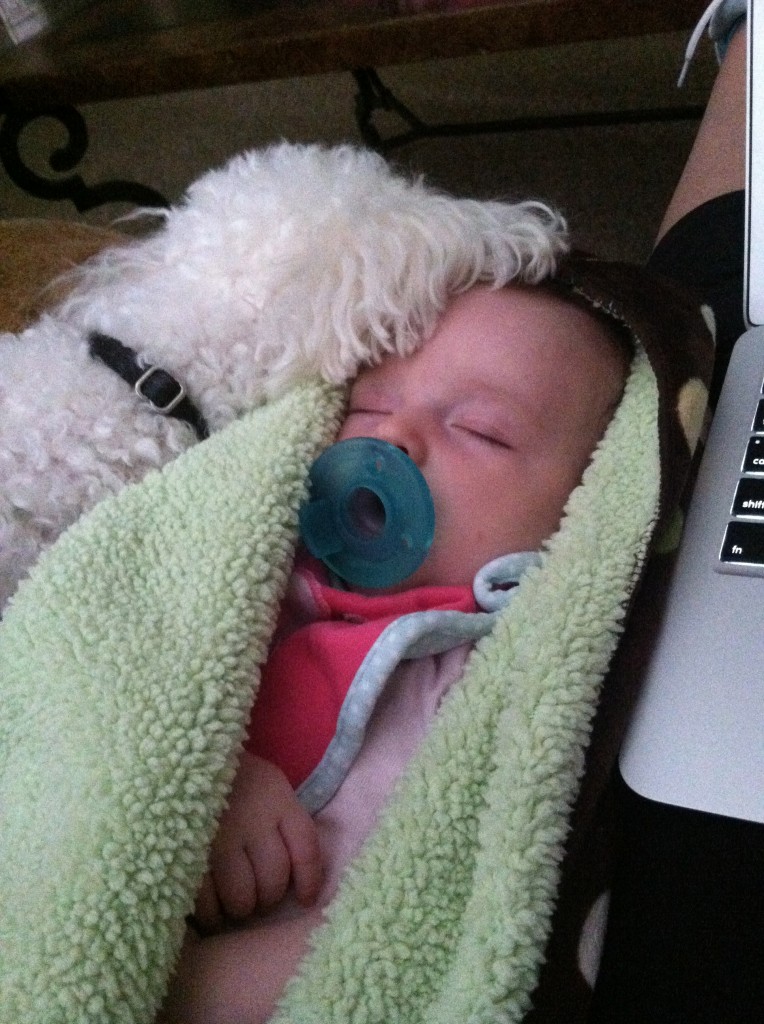 Breakfast
I almost always have protein for breakfast, but I was going for variety here…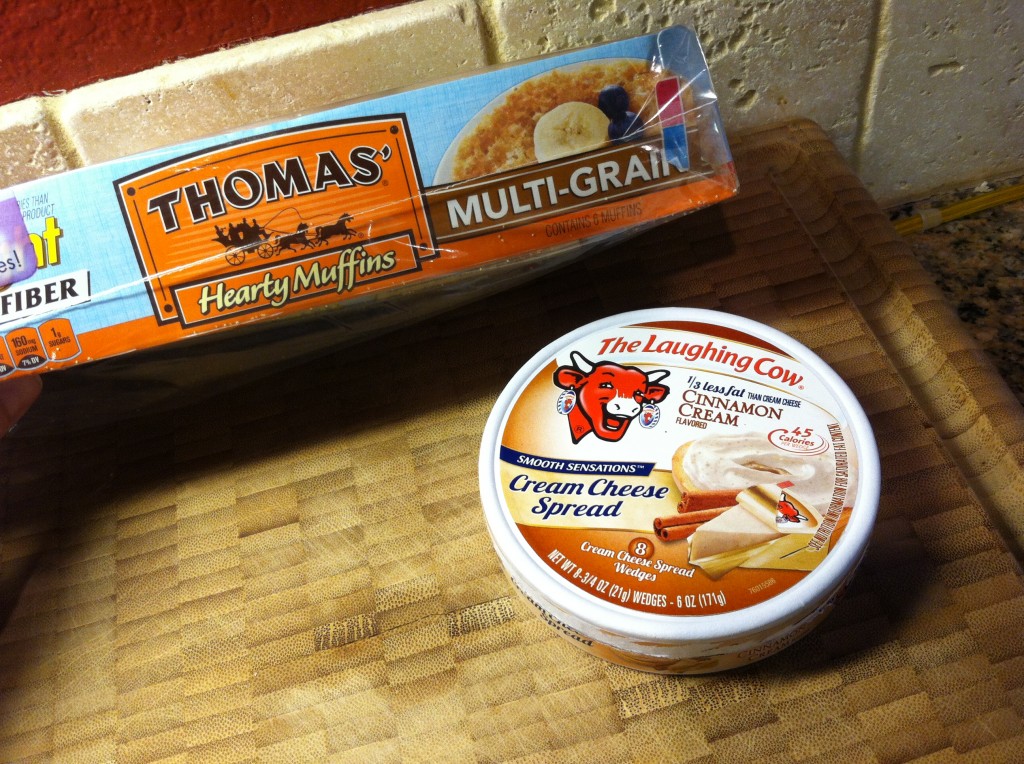 Toasted English Muffin
Cinnamon Cream Cheese Wedge
Fresh Fruit Salad
Un-Pictured Coffee with Skim Milk
5 PPV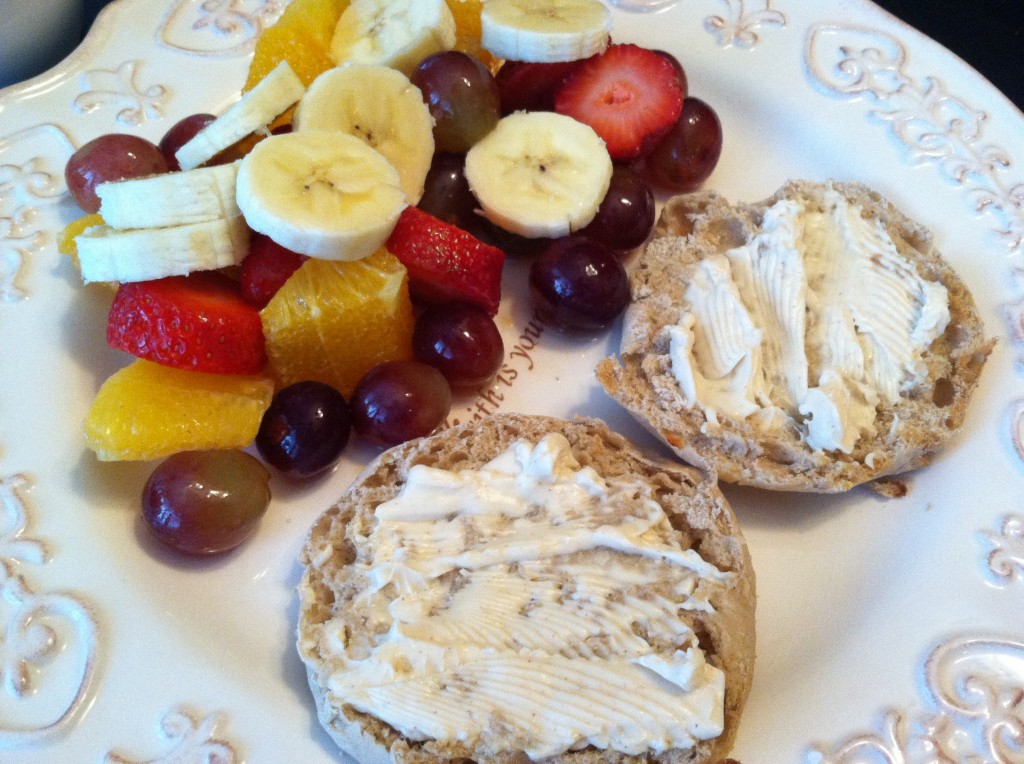 Lunch
Then I was craving the egg I missed for breakfast.
Egg Sandwich
2 Slices Trader Joe's Bread
1 egg, 1 slice Kraft 2% Cheese
5 PPV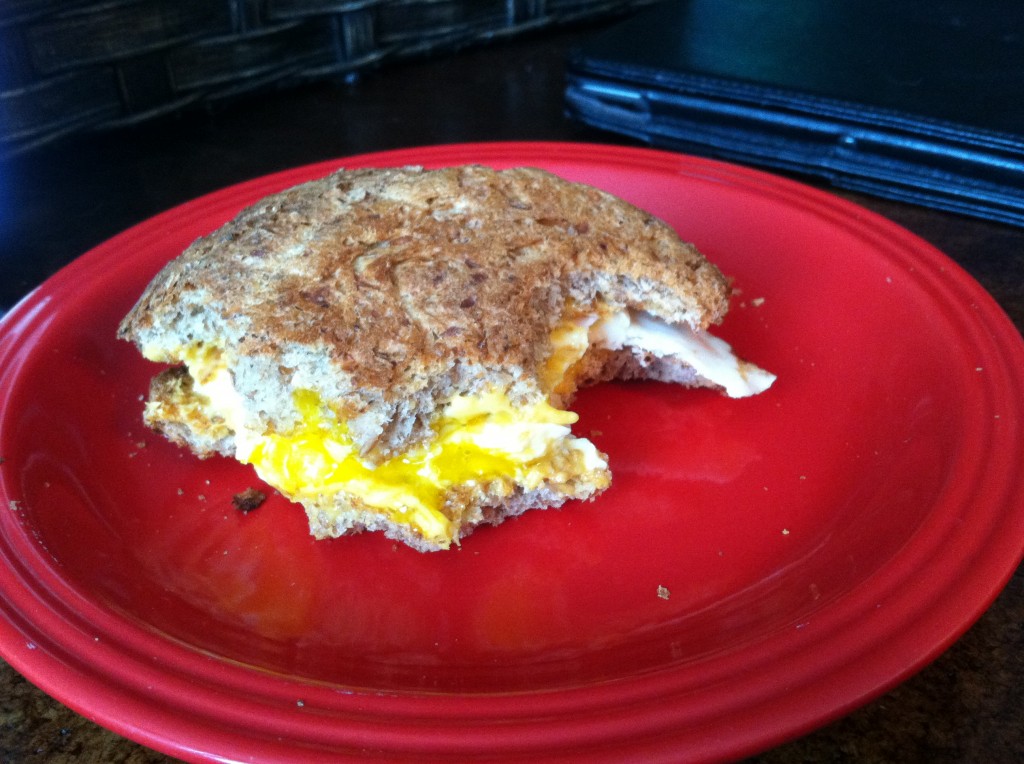 Snack
Seriously….carb cravings…
1 C. Shredded Wheat, 1/2 C. Skim Milk, 10 Dried Cherries
7 PPV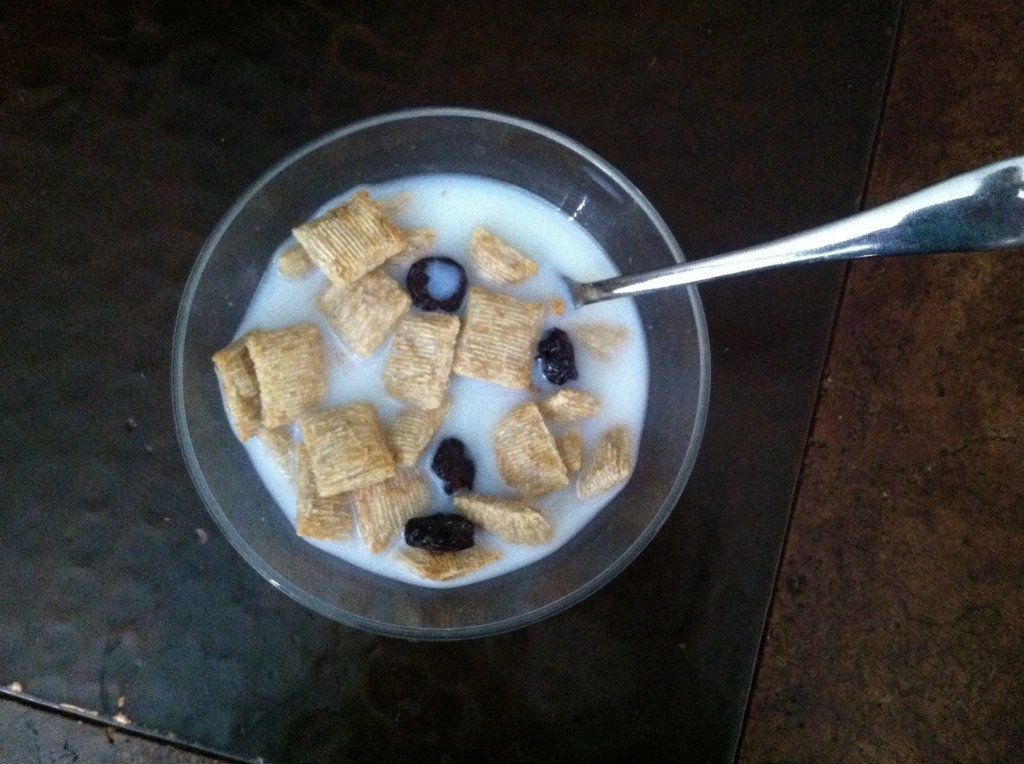 Dinner
I love having Grilled Chicken Breast cooked up.
It can make dinner so simple!
These Two Ingredients…are what made dinner so yummy!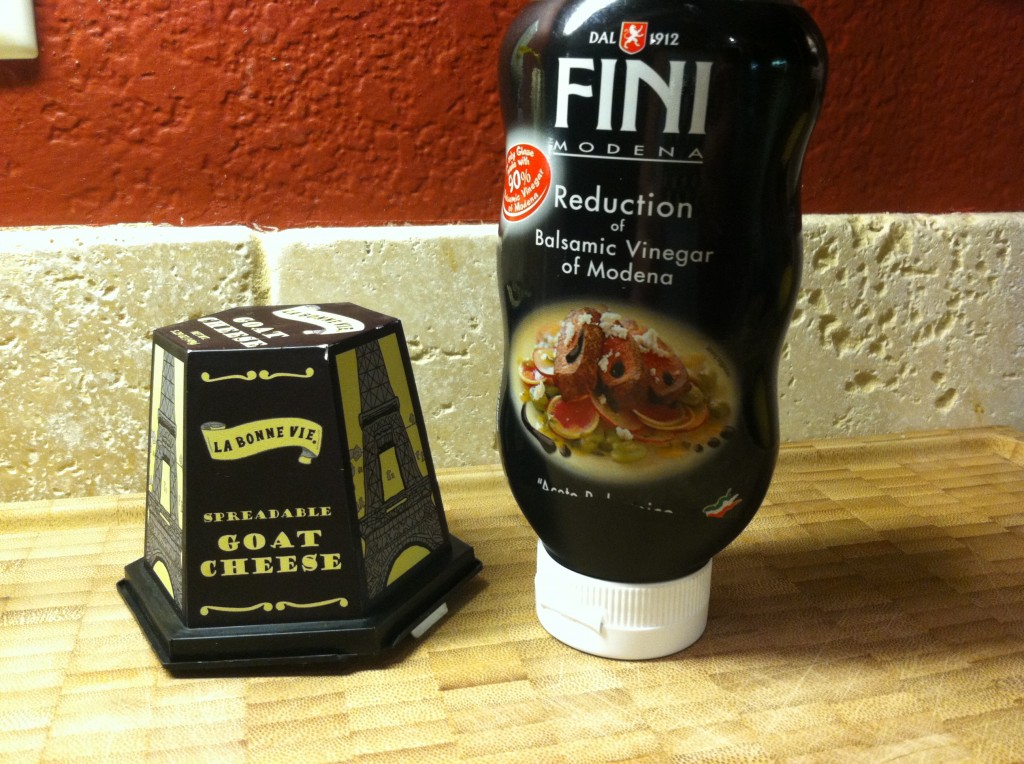 Quinoa Bowl
1/2 C. Cooked Quinoa
5 oz. Grilled Chicken, Diced
1/4 C. Shelled Edamame
1 T. Soft Goat Cheese
1 T. Balsamic Vinegar Reduction
Sea Salt and Black Pepper
10 PPV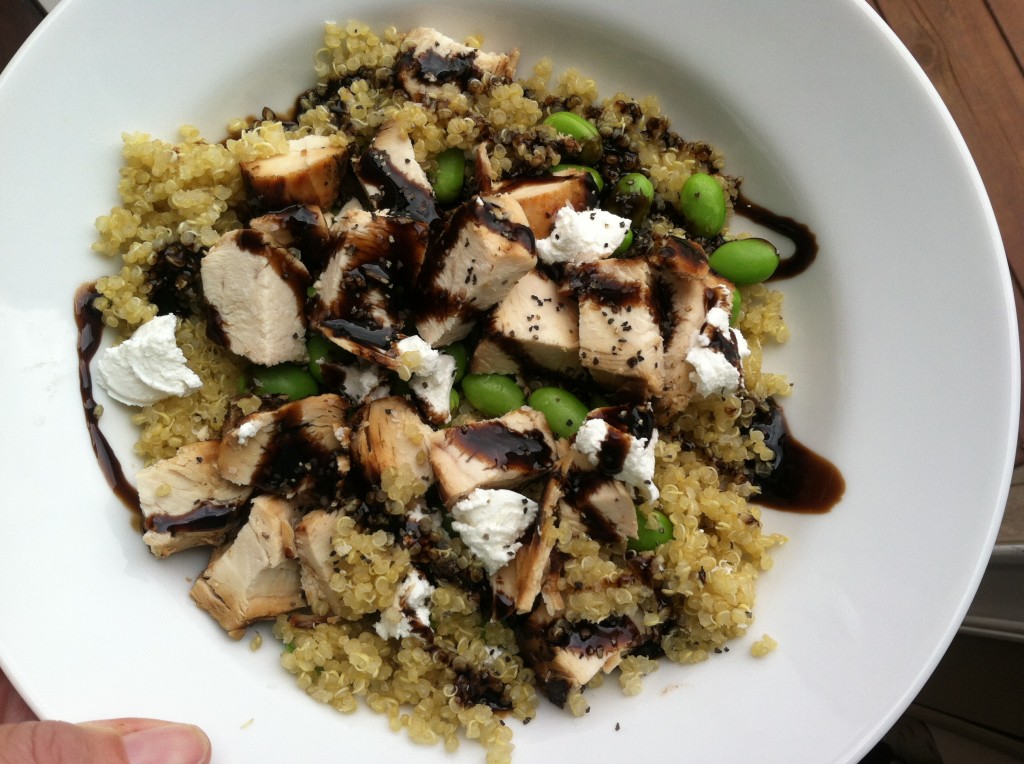 Weight Watcher's Points Plus
I can eat 26 PPV a day.
I can earn Activity Points by doing exercise, and eat them if I choose.
I have an allowance of 49 extra points that I can dip into throughout the week if I choose.
I should drink a minimum of 6 (8 oz) glasses of water each day.
My Weight Watcher Week Begins on Friday's
Breakfast = Fruit, English Muffin with Cream Cheese, Coffee with Skim Milk (5)
Lunch = Egg Sandwich (5)
Snack = Cereal, Dried Cherries, Skim Milk (7)
Dinner = Quinoa Bowl (10)
Total = 27
Exercise = Walked 60 Minutes
How many glasses of water I drank = 9
Activity Points Earned for the Day = 4
Activity Points Earned This Week = 6
Alcohol Consumption = none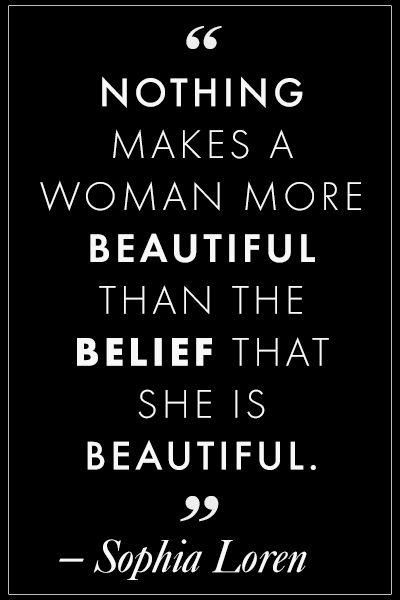 "love the life you live, live the life you love"