Yoga and a Run
It felt great to get in a good exercise day! Of the Yoga classes that I have been to in the last several weeks, this particular Tuesday class is my favorite so far!
I ran my mile for the first time in over two weeks. I was hoping to get it done in less than 12 minutes. I made it. Barely. 11:39.
July Goals
I woke up this morning excited to start a new month. Last month was a disaster as far as bad luck goes. This month will surely be better.
Weight Update
I got to 154 lbs for the very first time back in October, then I just freaked out and put on 10 pounds over the holiday's and vacations. It's still there. I got really down on myself and had lot's of feelings of "failing". I thought a lot about…."Why wasn't I good enough to get there?" Then the number on the scale became bigger than life, and my constantly fighting it just became too much, and after a lot of consideration, I took a break from the scale. I focused more on healthy choices and exercise, and I got myself back to a much better mental state. Now, I feel really good about myself and I feel really healthy. At the beginning of June, I started running one mile everyday and the extra weight started coming off! The ONE mile run a day was really doing my body good.
Exercise
I'm going to continue to run ONE mile every day this month.
The Yoga is going great, and I feel my shoulder and my body getting stronger!
I've decided to pump up my tires, and take the bicycle for a spin. I hate the way it makes my butt feel, but I'm going to give it a try this week!
It's going to be a GREAT month!
Food
I will make ONE NEW recipe each week! I'll try for two, but I promise at least ONE! 🙂
Challenges
This whole month is full of challenges. Here are a few of them. These challenges are just life really, and learning how to successfully stay on plan…..and live.
Wednesday – Grandson Birthday Party
Thursday – Wine Dinner with our friends from our Napa Trip
Friday – July 4th. No plans set in stone, but something always comes up that involves food and beverages. We will probably spend the evening hanging out in the driveway with neighbors.
Saturday – Dinner and drinks with friends.
The rest of the month includes a weekend party, a possible visit to see my daughter in Dallas, and a Lake weekend.
My plan to get through the month is to TRACK everything I eat and drink and keep active!
Here are yesterday's eats…..
Breakfast
4 Scrambled Egg Whites
1 slice 2% Cheddar, Salsa, Blueberries
Un-pictured Frothy Coffee with Skim Milk
3 PPV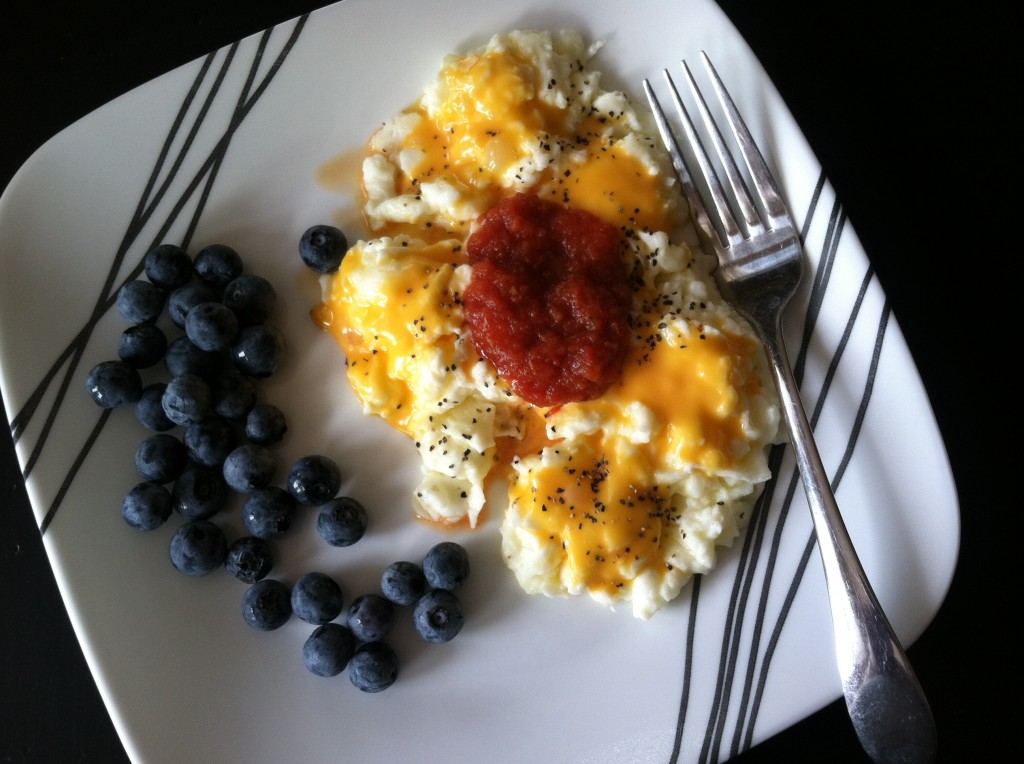 Lunch
Morning Star Spicy Black Bean Burger
on Light English Muffin
1 slice 2% Cheddar, Tomato Slices
Carrots, Cucumber Slices
7 PPV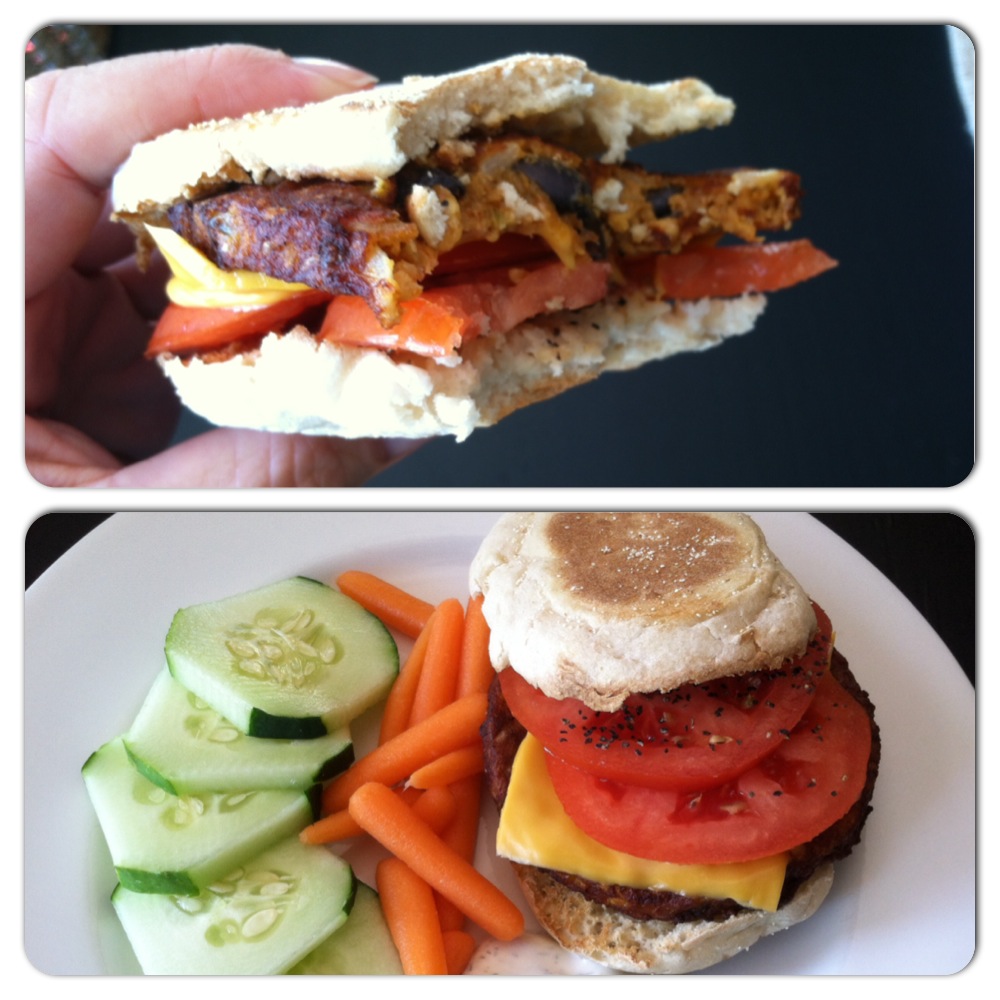 Snack
Berries Dipped in Vanilla Yogurt and Frozen
1 PPV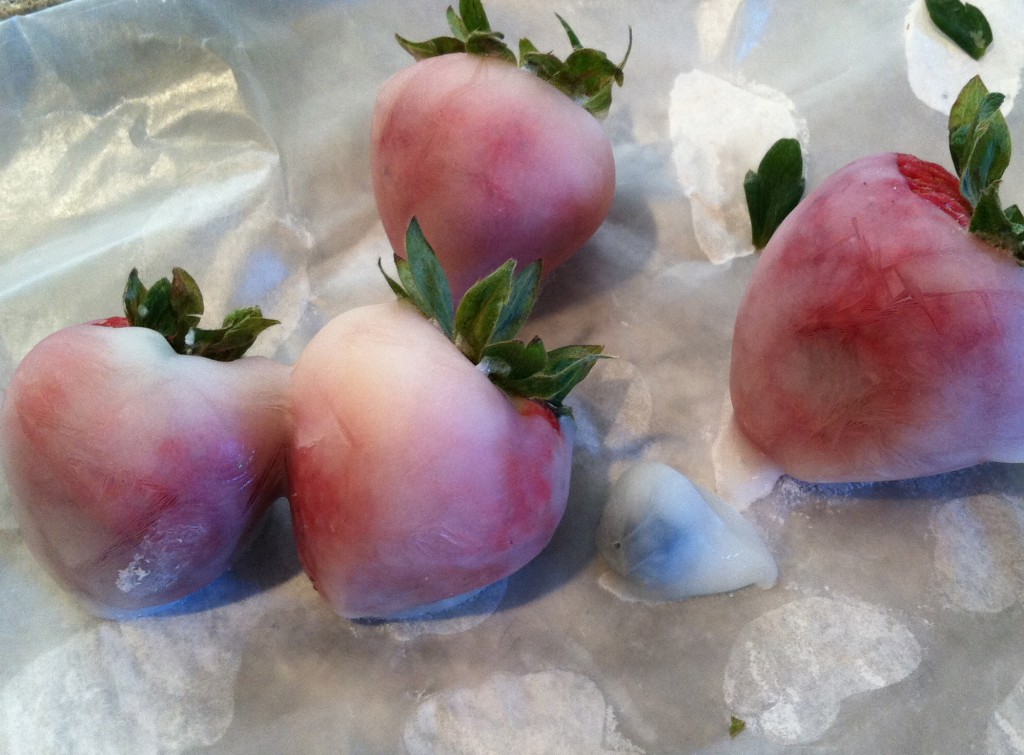 Snack's and Soccer Watching!
Three Bud Light's
11 PPV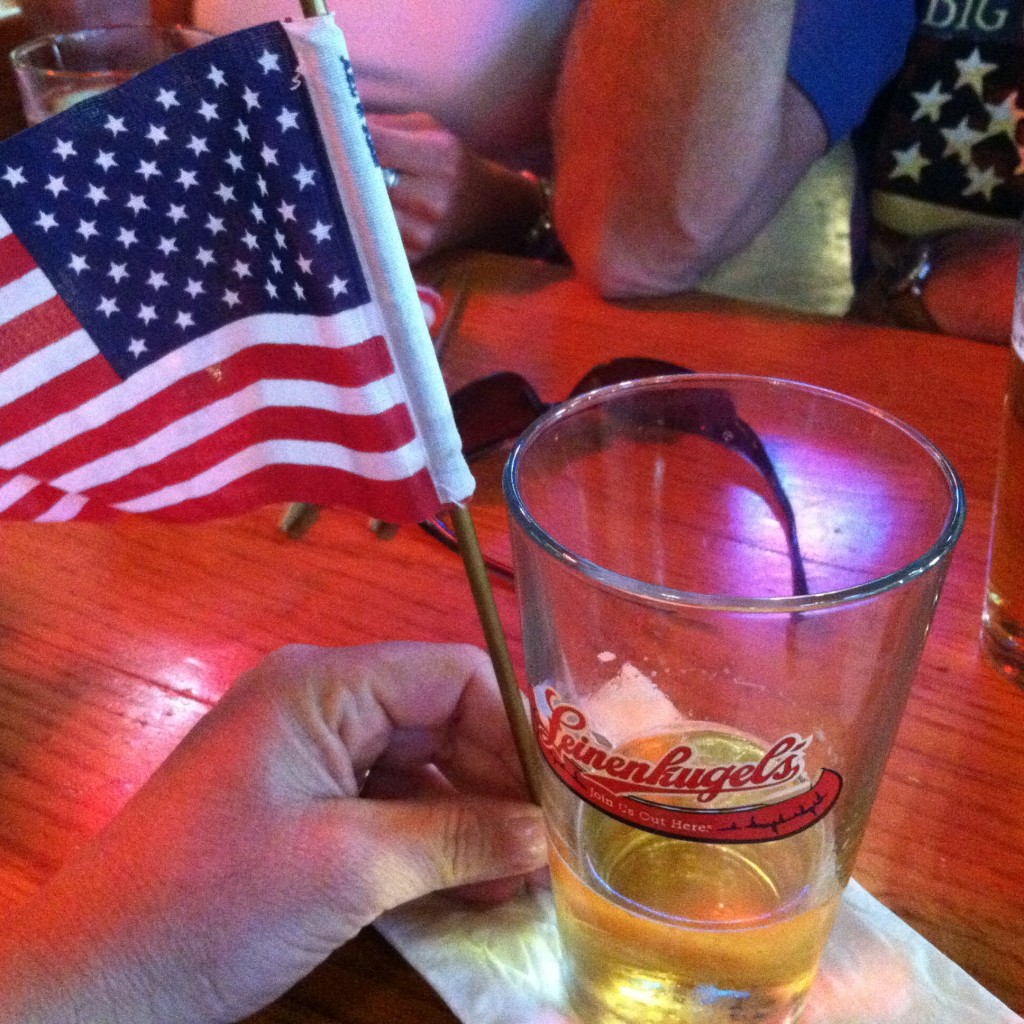 Dinner
Sunset Grill Hawaiian Chicken Skewers
6 PPV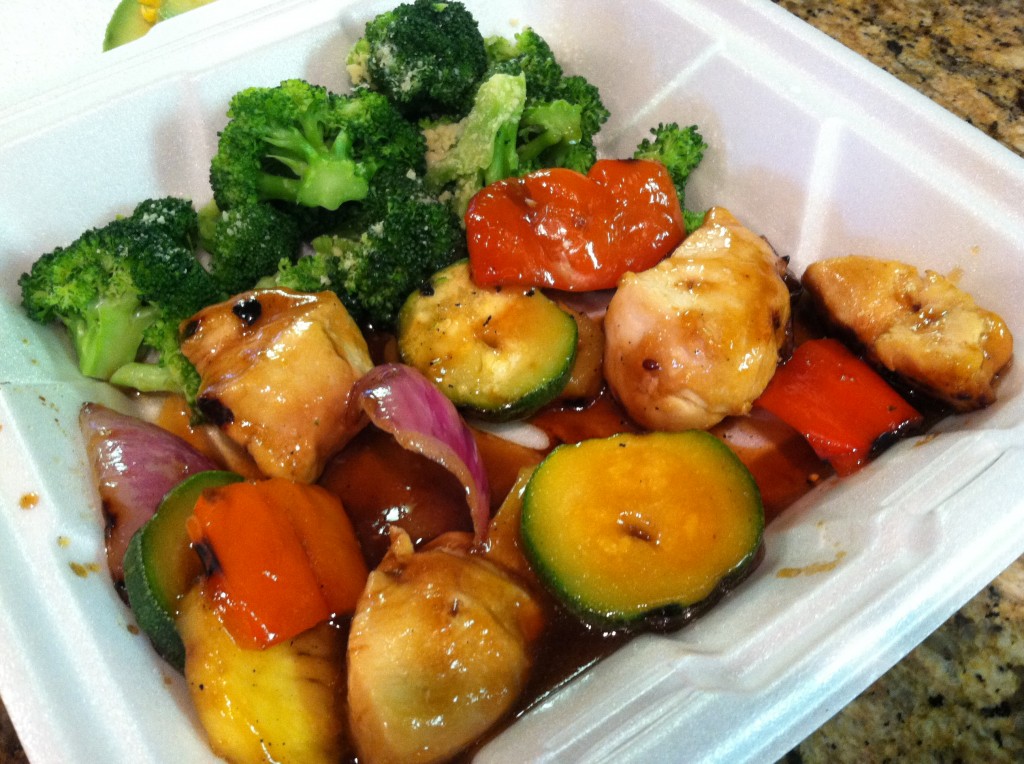 Weight Watcher's Points Plus
I can eat 26 PPV a day.
I can earn Activity Points by doing exercise, and eat them if I choose.
I have an allowance of 49 extra points that I can dip into throughout the week if I choose.
I should drink a minimum of 6 (8 oz) glasses of water each day.
My Weight Watcher Week Begins on Friday's
Breakfast = Cheesy Eggs and Fruit, Coffee with skim Milk (3)
Lunch = Veggie Burger, Veggies (7)
Snack = Berries with yogurt (1)
Happy Hour = 3 Light Beers (11)
Dinner = Chicken skewer (6)
Total = 28
Exercise = 60 Minute Yoga Class, Ran ONE Mile
How many glasses of water I drank = 8
Activity Points Earned for the Day = 5
Activity Points Earned This Week = 5
Remaining points from my 49 Points Allowance = 0
Alcohol Consumption = 3 Light Beer's

"love the life you live, live the life you love"