We had a great long weekend at the Lake!
I love it when Mike can get away from work and relax a little. We did go to the lake with his work friends, so obviously there were a few "work" discussions, but for the most part, we all just relaxed and had a great weekend!
The boys golfed Friday morning and afternoon while Rebecca and I took a long walk that involved a few challenging hills, grabbed a few groceries, then chilled on the dock!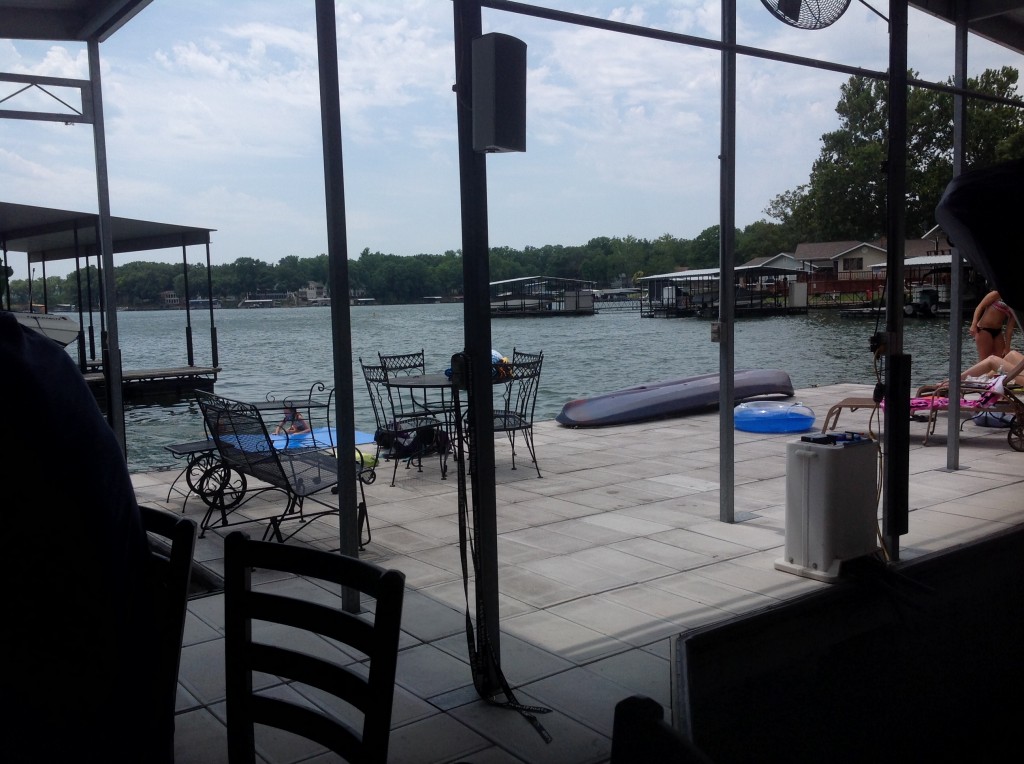 Friday evening was filled with a yummy lasagne dinner and wine, several laughs and early to bed!
Saturday morning, I took another long walk that included some good hills, worked up a good sweat, and then we all went out on this baby!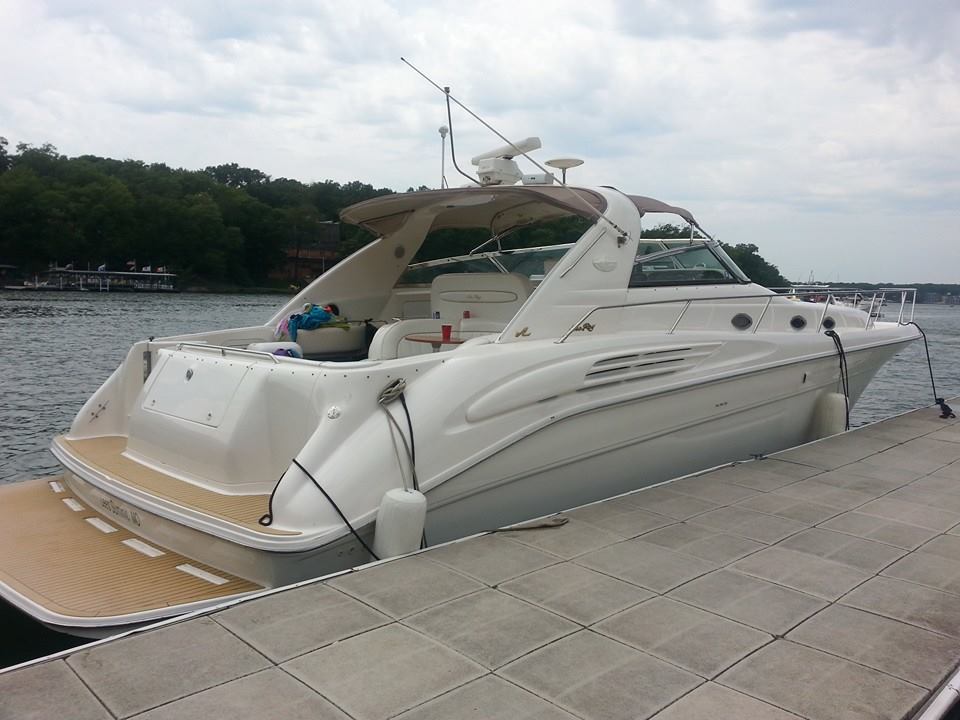 After a nice boat road, we ended up at our destination….Back Water Jack's!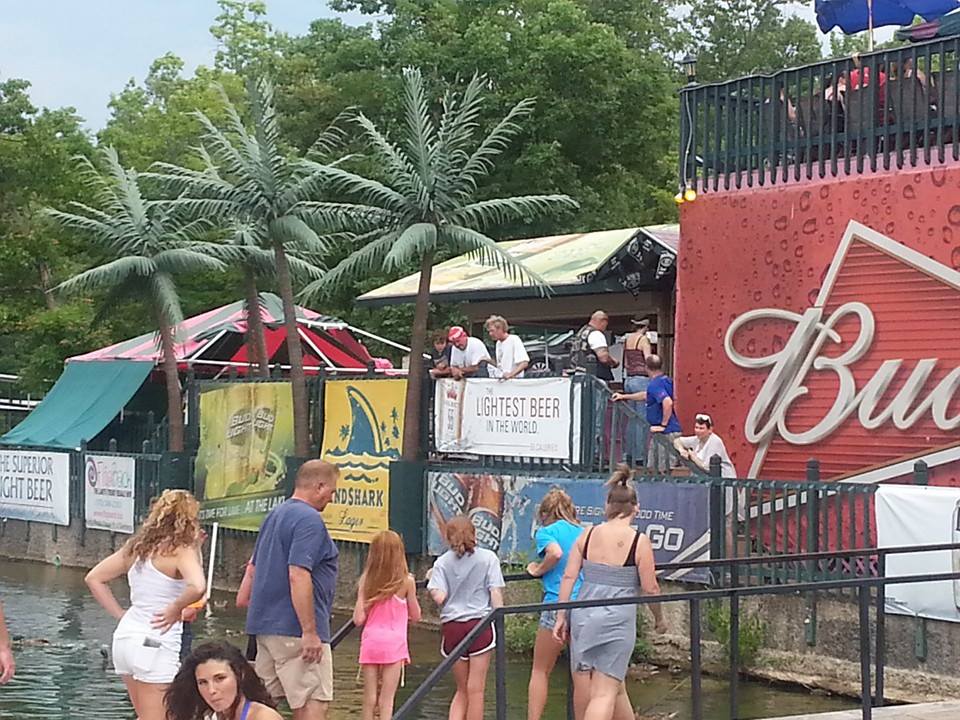 Here…lunch and drinks (ordered by their name…."pain in the ass") were consumed that led to a little afternoon craziness.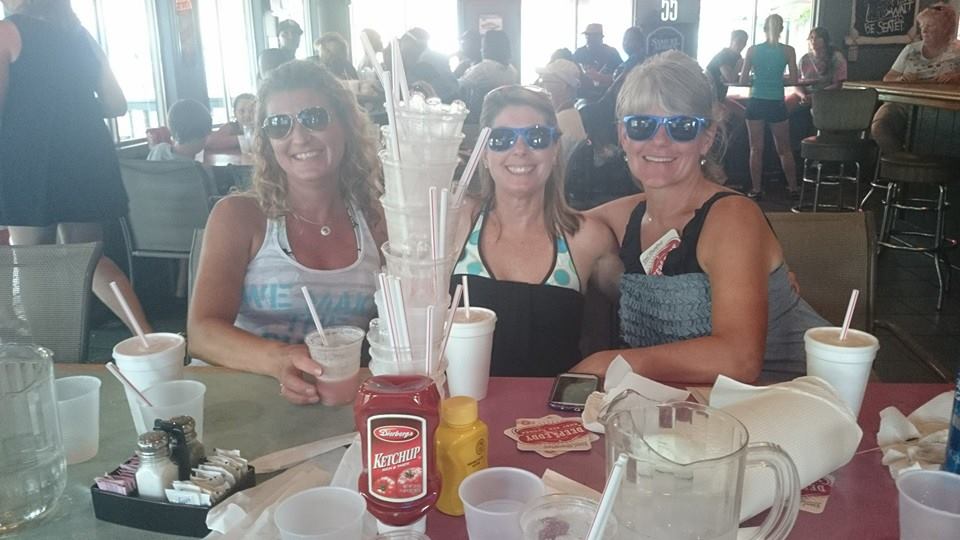 This….my friends….is the drink called a "Pain in the Ass"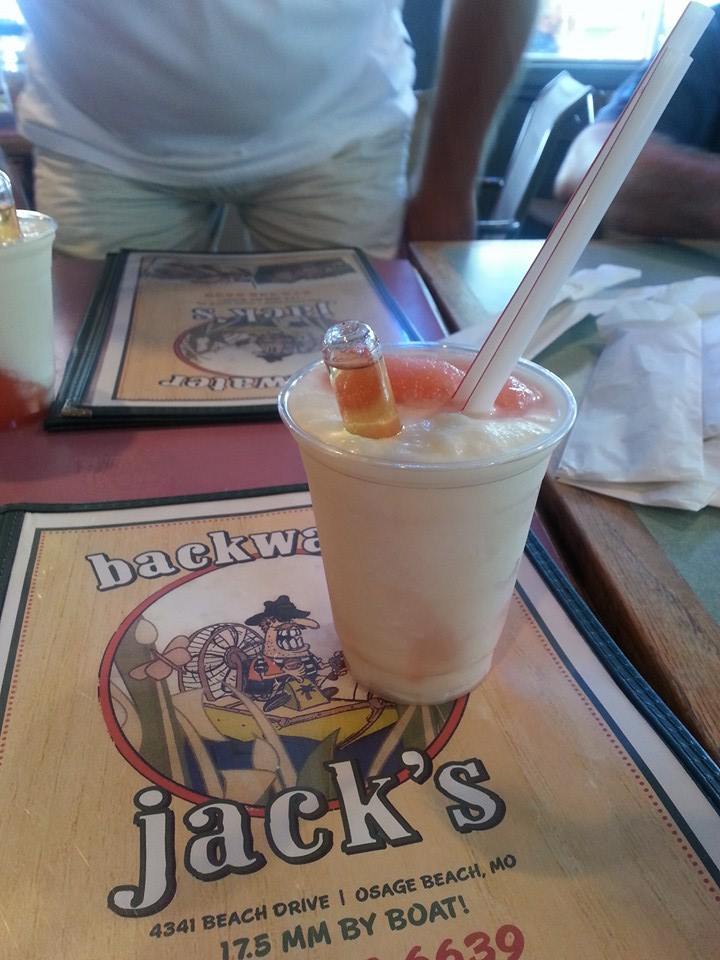 After a brief nap on my balcony, looking over the festivities below me, I assembled my Chicken Taco Bar for our evening dinner, and again, I was in bed before 10:00!!
Sunday was a nice relaxing morning with coffee in bed, followed by breakfast and a little group clean up, then we headed out towards home before noon. A couple of our friends, Tim and Rebecca, rode with us and we decided to finish our long weekend with lunch and a beer at the Martin City Brewery.
My phone officially crapped out on me on Thursday, so the pictures that I DO have, I stole.
Guess where I'll be spending my day??? Hello Verizon store……
When I got into bed on Friday night at the lake, I tracked what I had to eat and drink. My phone was broken, but I have the app on my iPad, so I decided to take it along. At the end of the day on Friday, I had consumed 79 points!!!! I about died. We did sip on drinks ALL day, followed by a lasagna dinner. I drank at LEAST 8 bottles of water and kept encouraging everyone else to do the same. I took veggies and hummus, lots of fruit, and I had an egg white sandwich before we left the house on Friday morning.
For dinner Friday night, I had planned to only eat half of a piece of lasagne. I did not cut my piece in half. I ate the bread that accompanied the lasagne, and I drank the wine. After realizing how many points I had eaten, I planned to be more cautious on Saturday. Well, that's what I planned.
I was in charge of the breakfast on Saturday morning, and I ended up eating more than I should have. I continued to drink water ALL day long on Saturday and I was really glad that I had walked that morning. At Back Water Jack's, I passed on the "Pain in The Ass" drink that everyone else ordered, (it was the sole reason that we were going to this particular bar) and ordered a Bud Light. Someone ordered a "Pain in the Ass" for me, (or there was conveniently a spare one?) and I let myself get sucked into the fun, and I drank it. I'm not blaming anyone else at all, but I can really cave when it is literally sitting in front of me. Sometimes NOT doing what the rest of the crowd is doing….can be uncomfortable, or it just draws too much attention. It's just easier at times to go with the flow. Yes, I do realized that is all about ME, and no one else. Round two was ordered…..by my husband….who was now feeling quite happy! I drank it. A third round was ordered "to go". I drank it. Again, not blaming anyone but myself, and completely admitting to my weakness when it comes to the social drinking and the party atmosphere.
I didn't track my Saturday points.
Here I am again on a Monday morning trying hard to just remember that I had a great, fun long weekend, and not beat myself up about what I ate and drank.
I have learned for certain, that in MY home, on MY schedule, in MY kitchen, I can be successful.
On vacation, when surrounded by a relaxed and fun atmosphere that includes beverages, food and friends, I am weak at making the healthy choices, and I just want to join the crowd and not make a big deal out of being a Weight Watcher.
It's a battle that I'm constantly fighting.
"love the life you live, live the life you love"