Okay, it really was just for a few days…..but it was a total reminder of how many things I use that thing for! I forget, it's NOT just a phone!!
My iPhone died on Thursday. I had accidentally placed it in a cup of water a couple of weeks ago, and it had continued to work, well, kinda. I guess the water damage caught up with it, and it did eventually die.
I was oddly looking forward to going to the lake for the weekend and taking a break from my phone. While at the lake, I realized not having my phone also meant not having my camera, not having my music, not having my WW app, and not having my GPS for my walk…so I don't know exactly how far I walked or for how long.
I was fine with taking a break from the social media such as Twitter, Facebook and Instagram, but I realized I was also the first one to shout "Tag Me in the pictures on Facebook!"…….so maybe I did miss having my phone just a little bit.
Tess sent me a text with a picture of these two Facebook post, hers and mine, on the same day. We really are a lot alike, even when we wish we weren't!!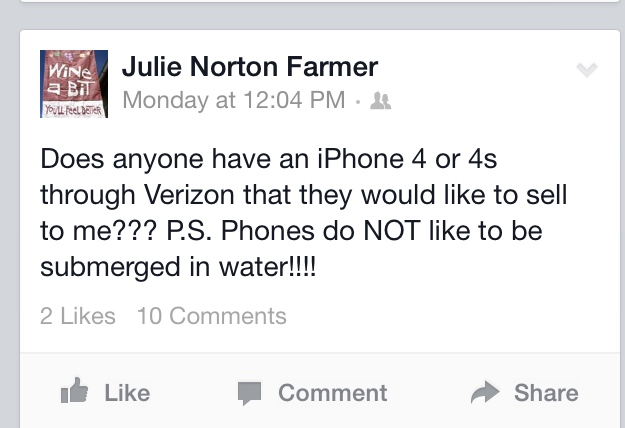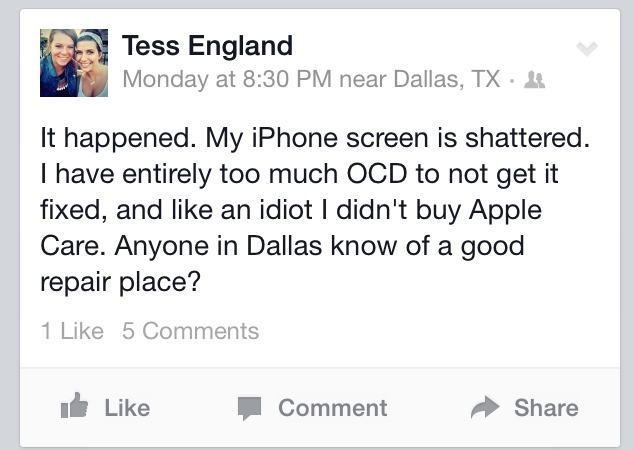 After finding a Free phone yesterday (Facebook is so handy!!) through a friend that had a old spare that she wasn't using, I now seem to be back to my cell phone life!
Tess, however, is still in cell phone distress.
I got in an awesome 75 minute Yoga class yesterday, but I procrastinated my mile run all day long, and it never did happen.
Here are yesterday's eats that includes an AWESOME Chicken Marinade!
Breakfast
3 Egg Whites on Light English Muffin
with 1/8 Smashed Avocado
Frothy Coffee
6 PPV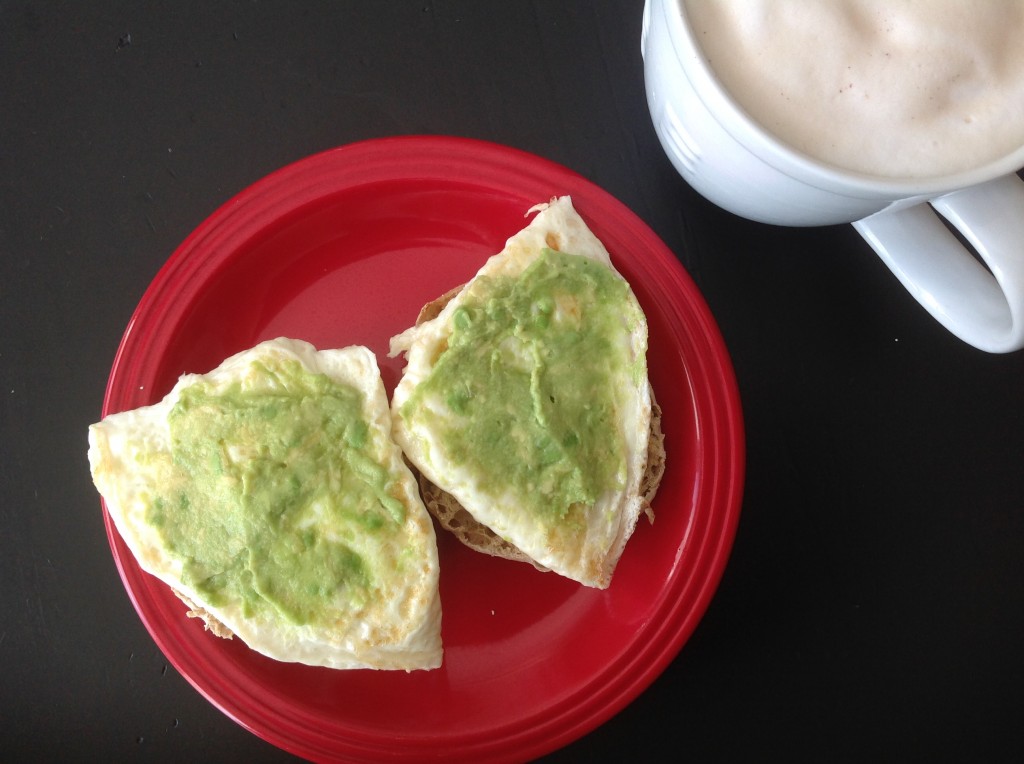 Lunch
Burger on Wheat Bun with Avocado and Tomato Slices
Veggies with Hummus
10 PPV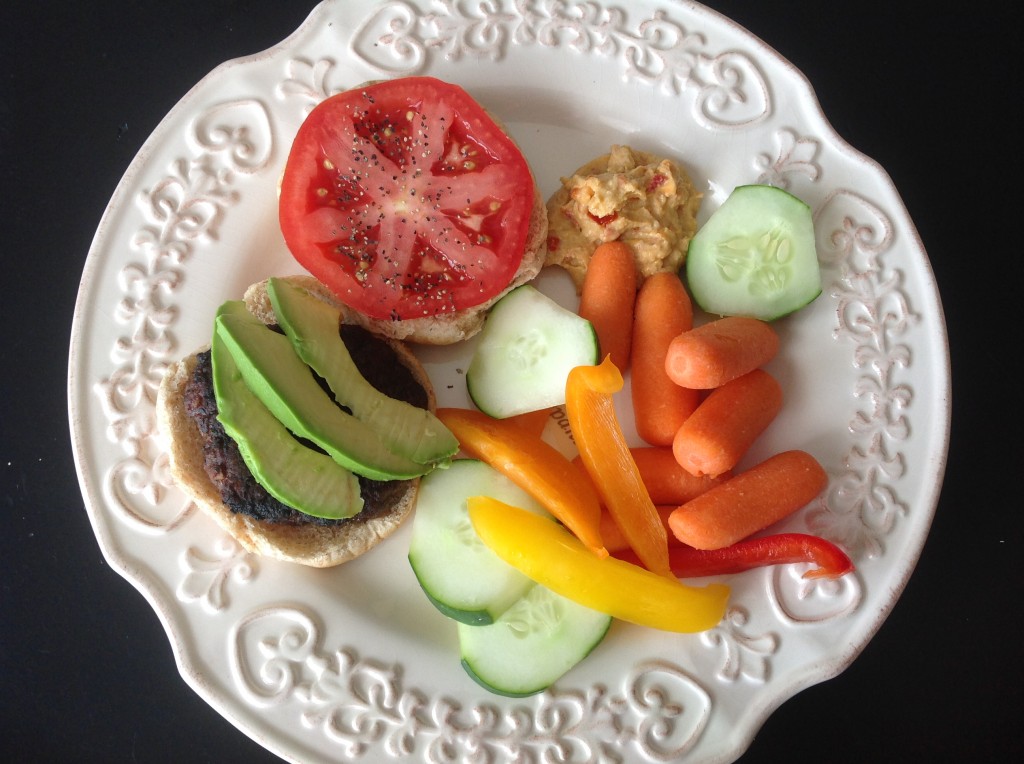 Snack
Un-Pictured Banana and Grapes
0 PPV
Dinner
A few weeks ago, I made Marinated Greek Chicken Skewers from ahintofhoney.com! They were delicious! Yesterday, I had all of the ingredients, but the chicken breast that I had purchased were sliced in half, making very thin pieces of chicken. I thought they seemed to thin to mess with putting on a skewer, so I made the marinade for the skewers, marinated the chicken breast, and cooked them on the grill for a bit. I served them with the Tzatziki sauce that I buy at Costo. If you've never had it, it's the cucumber dill sauce that you would find on a Gyro! It's soooo good!
This is the marinade for the recipe for the Marinated Greek Chicken Skewers
1.5 lb Chicken Breast
4 Tbsp. extra virgin olive oil, divided
4 garlic cloves, crushed
1-2 tsp. dried oregano
1 tsp. salt
1 tsp. ground black pepper
2 Tbsp. freshly squeezed lemon juice
Mix 2 T. of Olive Oil, the garlic, oregano, salt and pepper together and marinade the chicken for at least 30 minutes. Combine the lemon juice with the remaining 2 T. of Olive Oil and brush this on the chicken while you are grilling it. They cooked quickly because they were cut so thin, and they were absolutely delicious! They were nice and tender, and the sauce gave everything a great finish!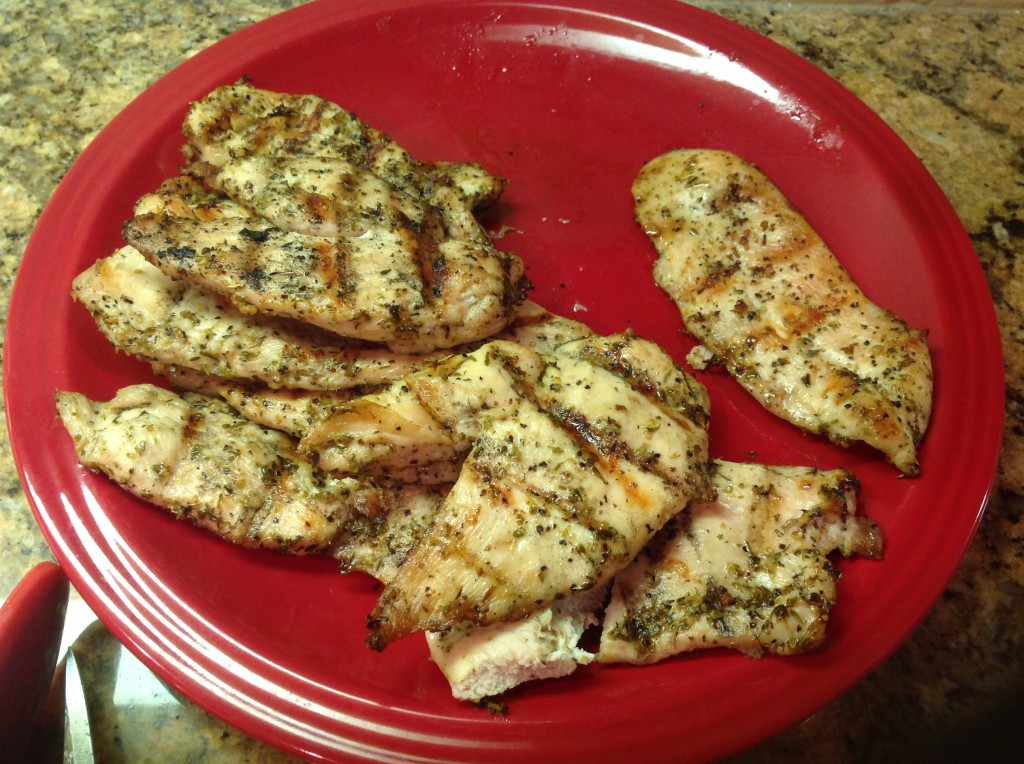 I decided to fix the vegetables that I had bought in a foil bag on the grill. I hadn't done this before and it was much easier than I was expecting!
I combined 1/4 C. of Olive Oil and 1/4 C. of Balsamic Vinegar and poured over the veggies in a big foil boat!
Then I gave them a good dose of Cavender's Seasoning.
I grilled these for about 10 minutes! Perfect!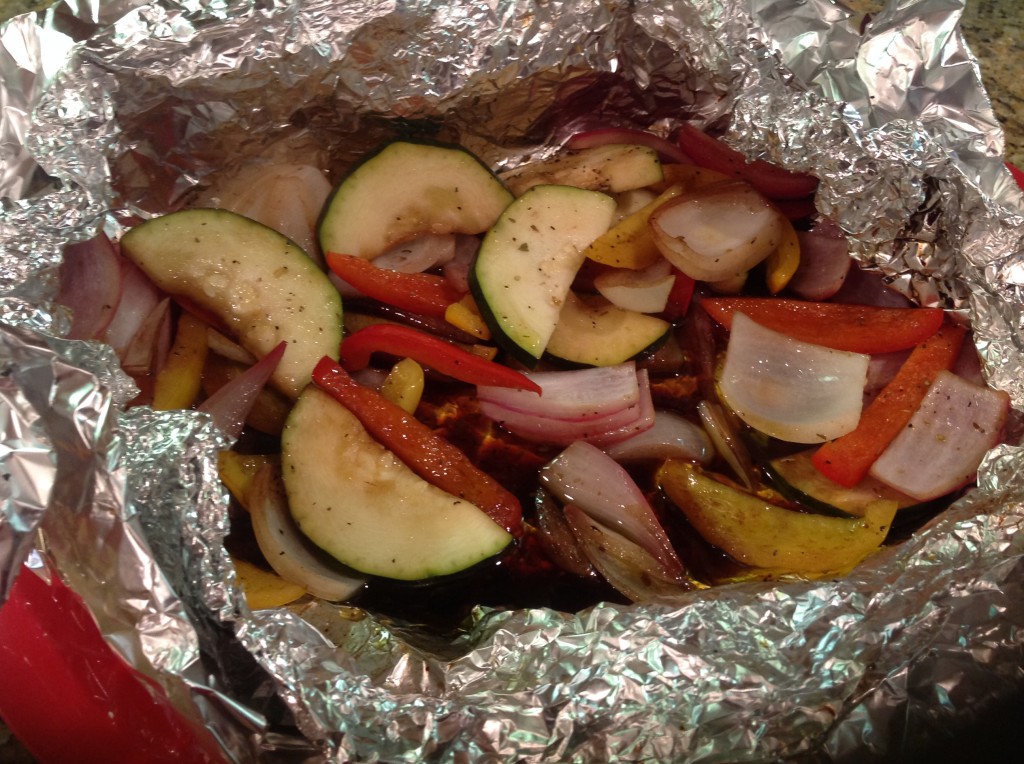 Grilled Chicken with Tzatziki Sauce, Baked Sweet Potato
Foil Grilled Veggies
13 PPV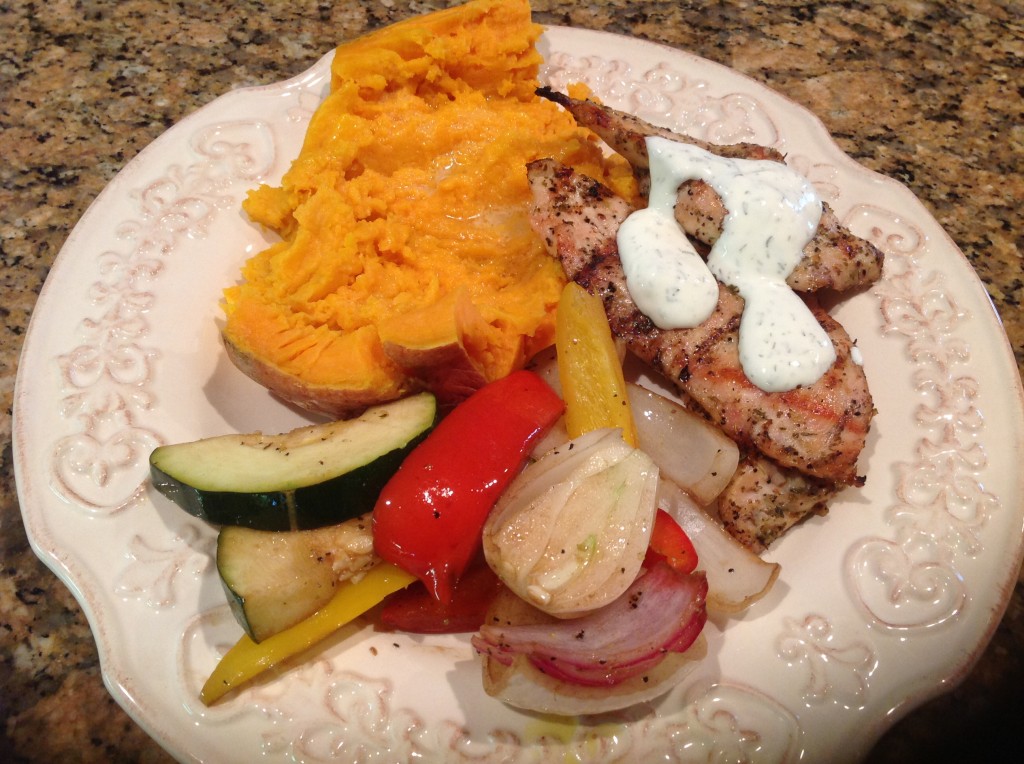 Weight Watcher's Points Plus
I can eat 26 PPV a day.
I can earn Activity Points by doing exercise, and eat them if I choose.
I have an allowance of 49 extra points that I can dip into throughout the week if I choose.
I should drink a minimum of 6 (8 oz) glasses of water each day.
My Weight Watcher Week Begins on Friday's
Breakfast = Egg White Open Faced Sandwich, Coffee (6)
Lunch = Burger, Veggies and Hummus (10)
Snack = Un-pictured Banana and Grapes (0)
Dinner = Chicken, Sweet Potato, Veggies
Total = 29
Exercise = 75 Minute Yoga Class
How many glasses of water I drank = 8
Activity Points Earned for the Day = 4
Activity Points Earned This Week = 13
Remaining points from my 49 Points Allowance = 0
Alcohol Consumption = none
"love the life you live, live the life you love"