Even though it is ridiculously freezing outside, I was craving a cold sweet treat! I always keep a few of the Weight Watcher Smoothie Mixes in my pantry, and I hadn't had one in a long time!
I stepped away from the fireplace for just a few seconds, and I pulled this out.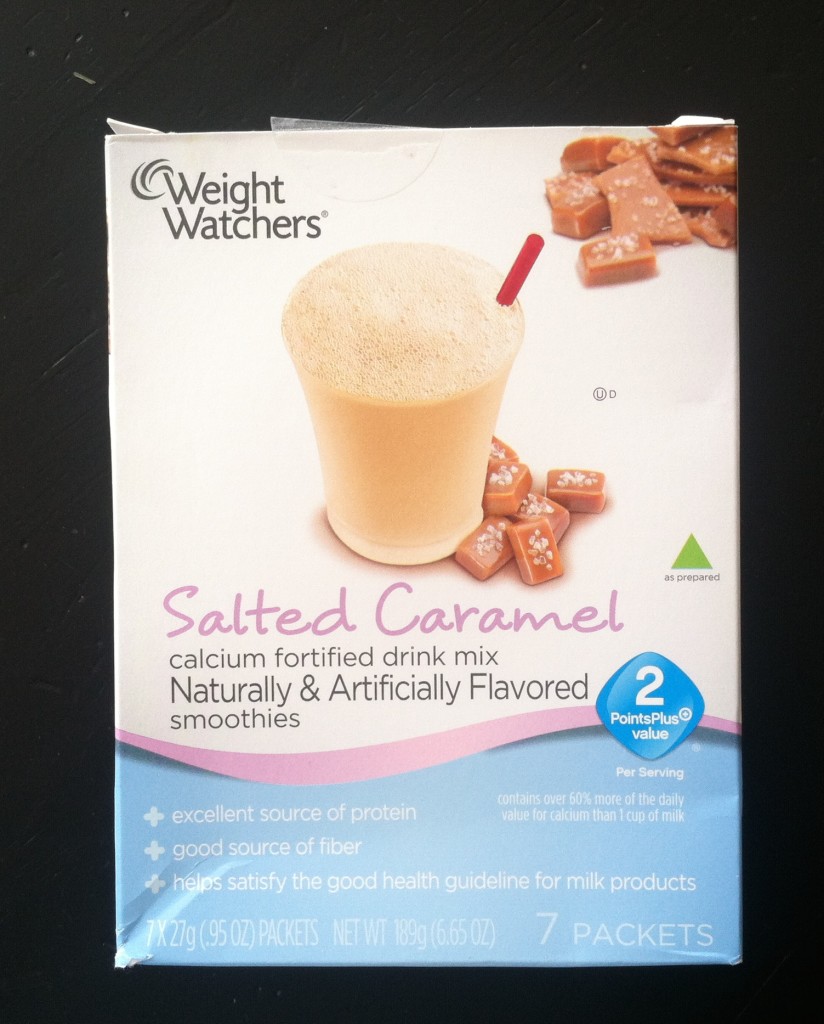 I put it in a blender, then I added a few other simple ingredients (frozen banana chunks seem to give smoothie's an awesome creaminess!) and then I remembered that I had some caramel ice cream topping in the fridge! It's tough to say why or when I bought that ice cream topping (I'm thinking grand kids), but the shelf date was safe, so I knew I wouldn't die if I used a teaspoon or two.
Then I made this…..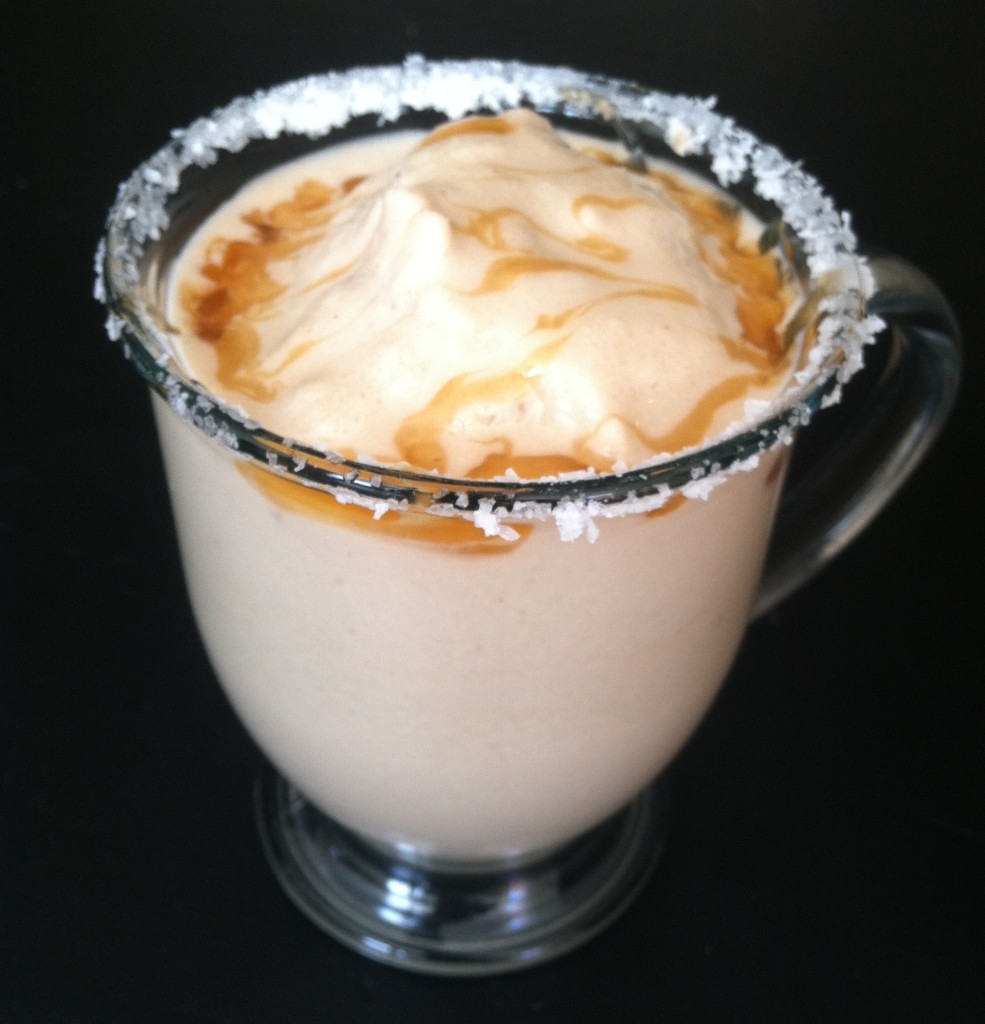 Ingredients
1 Packet of Weight Watcher Salted Caramel Smoothie Mix
1 cup of cold water
1 cup of ice
1 frozen banana (five to six chunks of frozen banana)
Sea Salt
1-2 tsp of Caramel Ice Cream Topping
Directions
Dip the rim of your glass in a plate filled with water, then dip the wet glass onto a plate of sea salt to generously cover the rim. Set aside.
Melt the caramel ice cream topping in the microwave for about 10 seconds to make it easier to drizzle. Set aside.
Add smoothie packet to a blender. Add water, then ice, then banana and blend well.
Pour into salted rim glass, and drizzle caramel sauce on top.
Drink right out of the glass. DO NOT USE A STRAW! You have to have a little salt with each drink! It's a must!
Makes One Smoothie
One Serving = 3 PointsPlus
"love the life you live, live the life you love"