Yay! I actually got in a little exercise yesterday! I walked on the treadmill, at an incline even, for 30 minutes! I got my heart rate up and burned a few calories. Then I did 30 minutes of various stretches, Yoga moves, crunches and push ups.
Note to self: Exercise makes you happy!
When I went to Scottsdale in November and stayed at the Omni Hotel, I had a really yummy Quinoa Burger for lunch one afternoon and I've been thinking about trying to make it since then!
I played a little in the kitchen last night and came up with a Sweet Potato, Quinoa Burger that I thought was really yummy, but it needs a little tweaking.
I'll work on it and post the recipe when I think its worthy.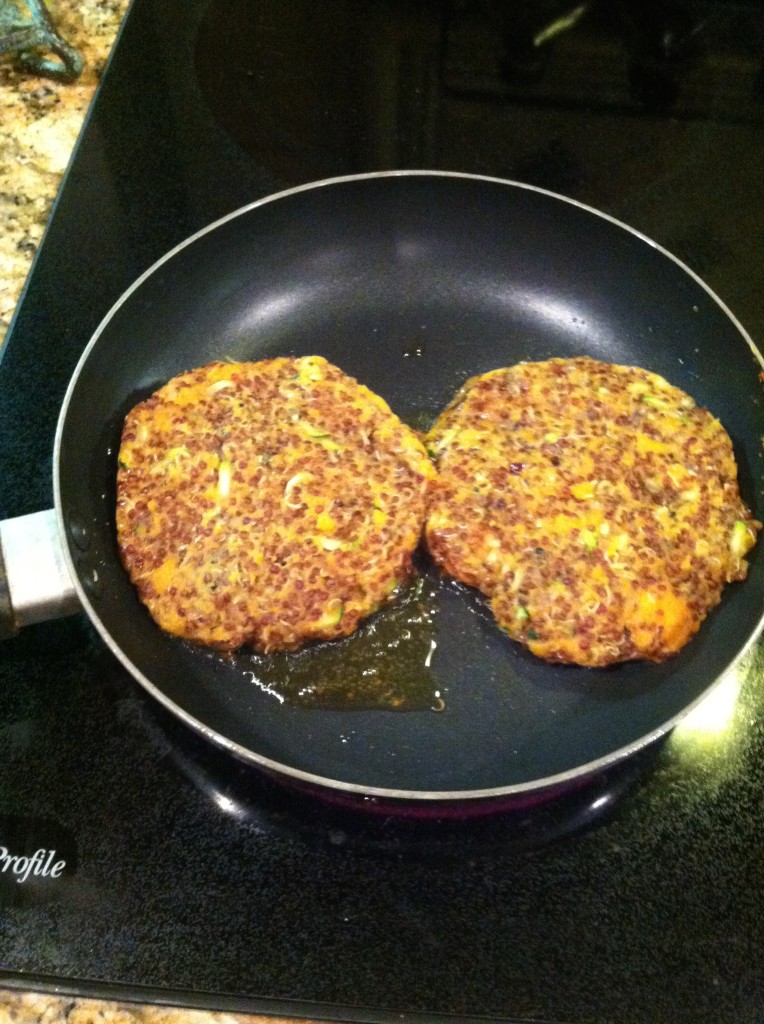 But, not too shabby for a first time go at it!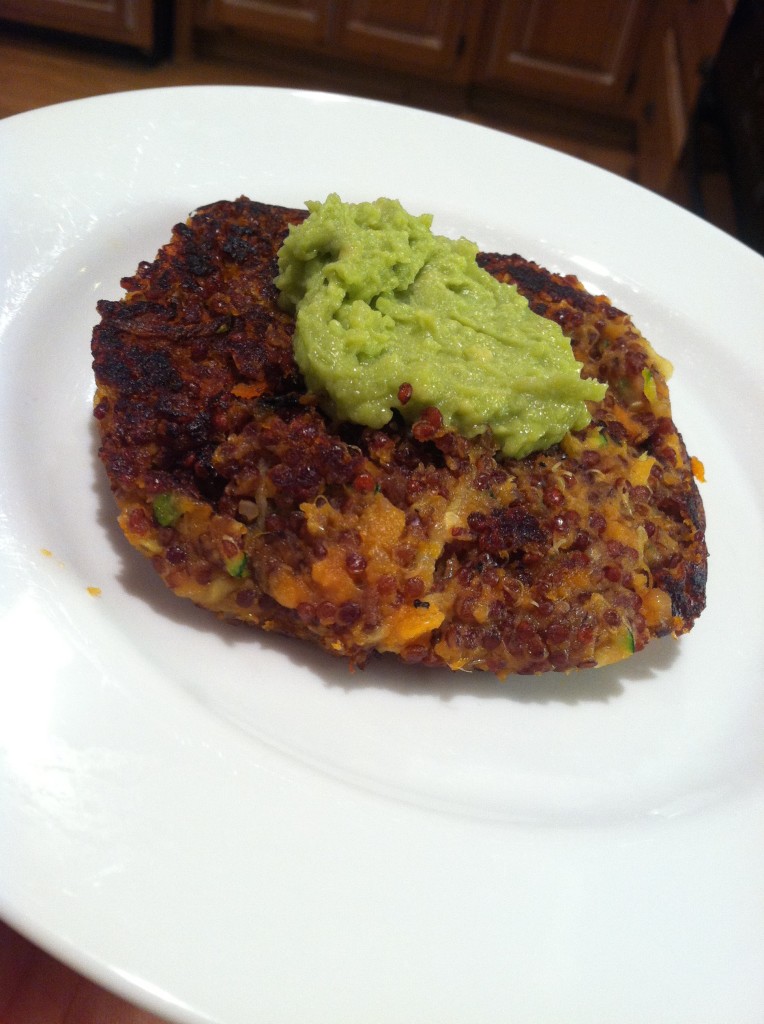 For the month of January, I am not eating the following items.
Gluten
Dairy
Red Meat
Soy
Corn
Sugar
Artificial Sweetness
Alcohol
Here are yesterday's eats…..
Breakfast
Fresh Fruit, 2 No Bake Cookies

6 PPV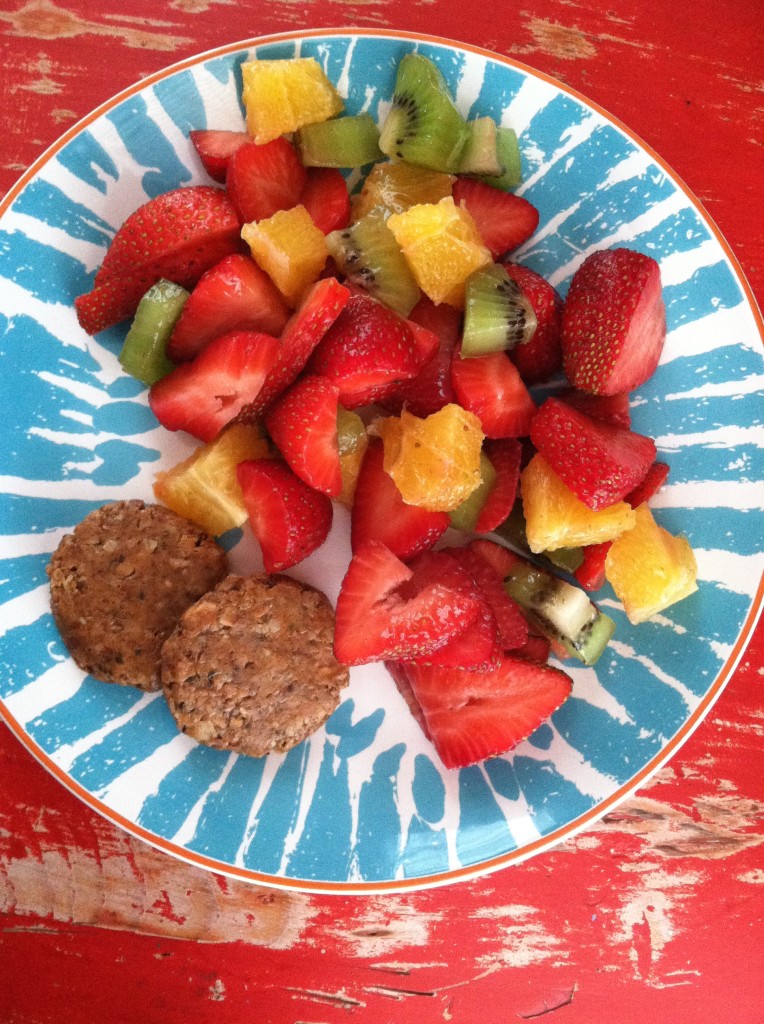 Lunch
Omelet made with 1 egg, 3 egg whites
Asparagus, Salsa
Gluten Free Toast with Strawberries
3 PPV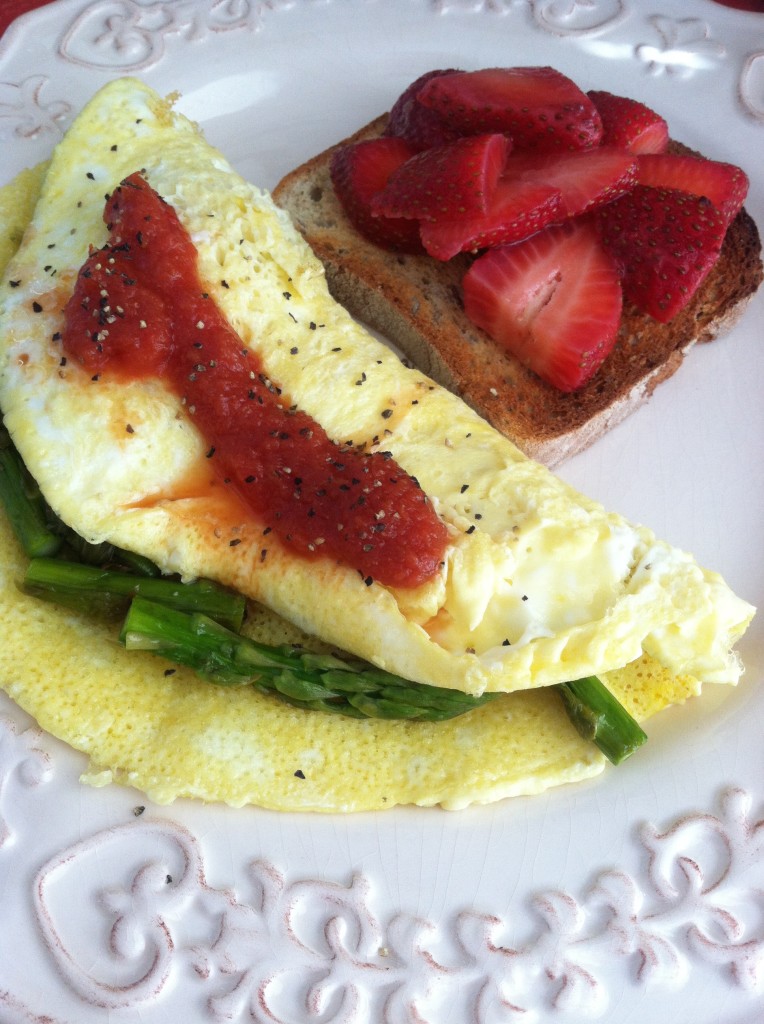 Snack
Smoothie
1 C. Almond Milk, 1 C. Frozen Blueberries, 1 Frozen Banana
5 drops Vanilla Sweetleaf Stevia
1 PPV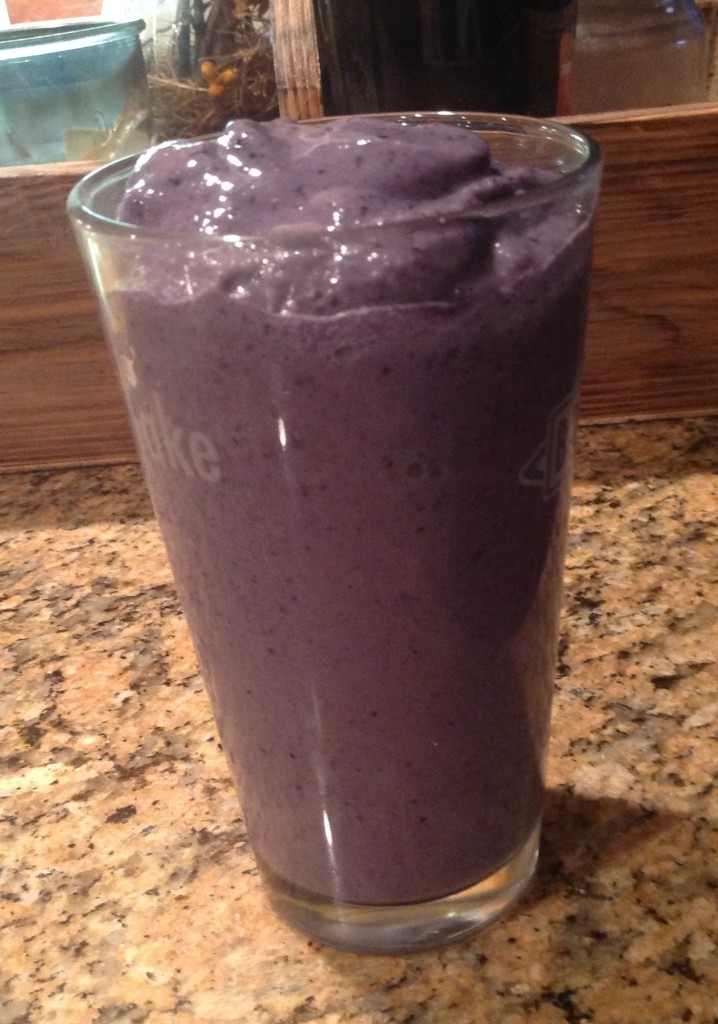 Snack
Orange, Banana…sprinkled with cinnamon
0 PPV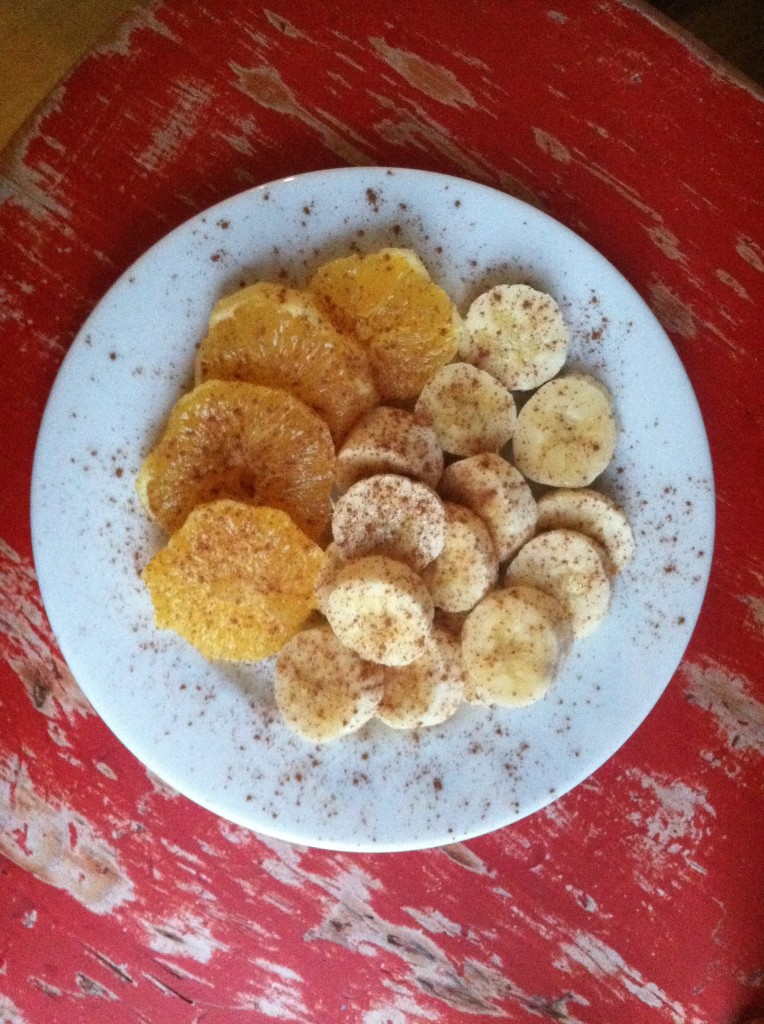 Dinner
Leftover Aztec Chicken, Quinoa and Avocado Soup
from the Skinnytaste Cookbook
6 PPV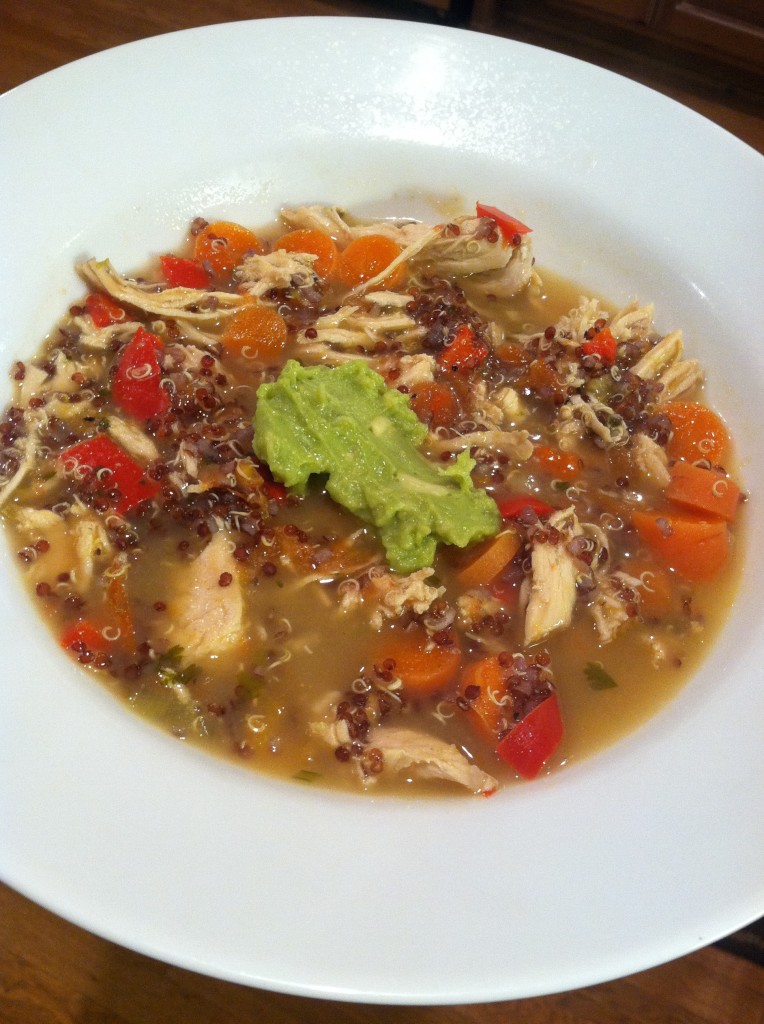 2 Quinoa Sweet Potato Burger's with smashed avocado
One un-pictured
6 PPV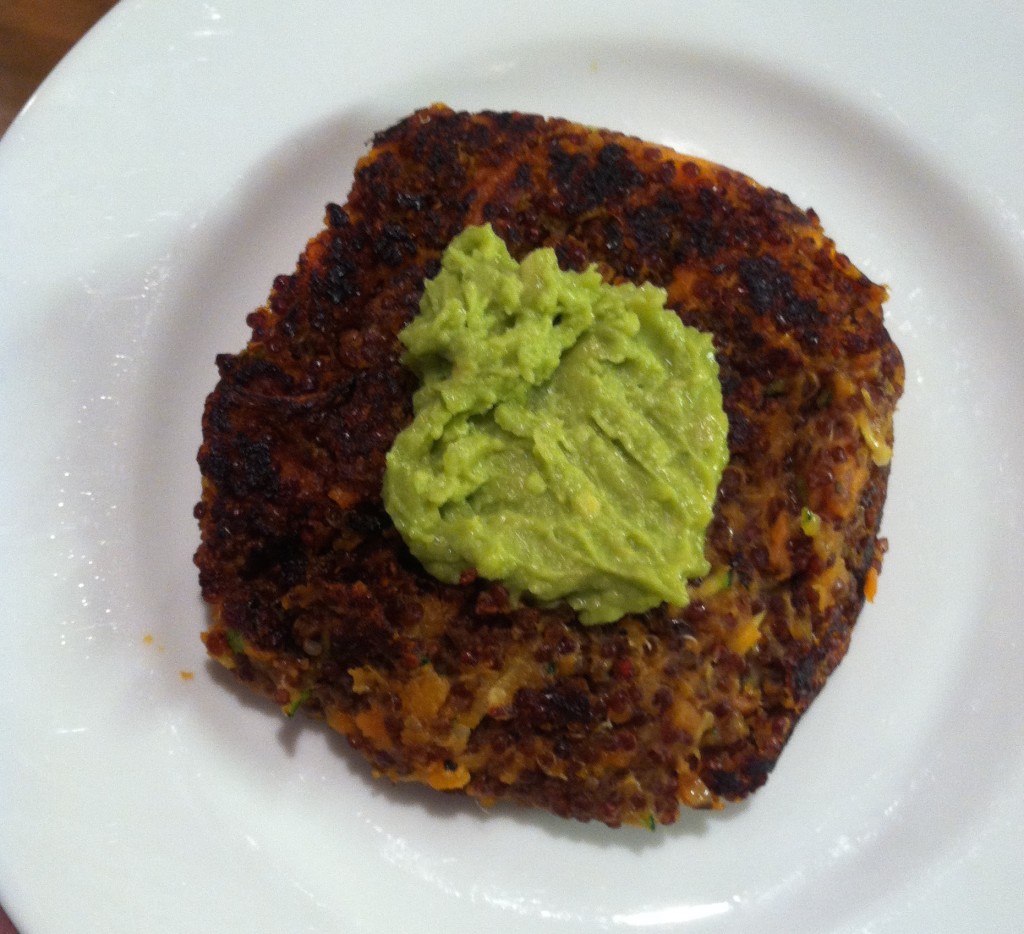 Weight Watcher's Points Plus
I can eat 26 PPV a day.
I can earn Activity Points by doing exercise, and eat them if I choose.
I have an allowance of 49 extra points that I can dip into throughout the week if I choose.
I should drink a minimum of 6 (8 oz) glasses of water each day.
My Weight Watcher Week Begins on Friday's
Breakfast = Fruit, No Bake Cookie's (6)
Lunch = Omelet, Toast, Fruit (3)
Snack's = Smoothie, Fruit (1)
Dinner = Soup, Veggie Burger (12)
Total = 22
Exercise = Treadmill, Yoga and stretching
Activity Points Earned for the Day = 3
Activity Points Earned This Week = 10
Activity Points Remaining This Week = 10
How many ounces of water I drank for the day = 96
Remaining points from my 49 Points Allowance = 26
This is What I Will Accomplish in 2015
I will choose one occasion per month for Social Drinking
I will go no more than two days in a row without some sort of exercise. (unless I'm sick)
I will track every single day for the entire year. No matter what. I'll track if I eat 26 points, I'll track if I eat 76 points.
I will RUN in a minimum of six 5K's

"love the life you live, live the life you love"