I love to cook and play in the kitchen, but most of the time I really don't know what I am doing, and it's an experiment. Sometimes it works, and sometimes it just doesn't. Most of my "recipes" on my blog are simple combinations of foods that I think taste great together, and are Weight Watcher Point Friendly. They are "ideas" really. A lot of my "recipes" are links to other websites where people actually know what they are talking about.
I've been hooked on sweet potatoes for a while now, and I seem to be a fan of quinoa as well. I've had several different types of Veggie Burgers, Sweet Potato Burgers and Quinoa Burgers at restaurants, and I thought it would be nice to come up with a Point Friendly one that I could easily make at home.
I've been playing with this recipe off and on for several days now. The first time that I made these, I loved the flavor of them, but I didn't like how they fell apart. I was determined to come up with a way to hold these babies together, and then tell you wonderful people all about it.
Guess what. I tried Egg Whites. I tried Gluten Free Oatmeal. I tried Black Beans, and I tried Chickpea Flour. I was really just adding ingredients, none of which seemed to hold together my yummy burger! I was losing the original simple taste that I liked so much about them in the first place.
I started over. I made them the way that I had made them in the first place, but I made them smaller in size, which seemed to help them to not fall apart. I cooked them in Olive Oil instead of in nonstick cooking spray, which seemed to give them a better crust, and they were back to that original flavor and simplicity that I liked about them from the beginning.
These are great on their own, but it's a completely different taste after you top these with the Smashed Avocado! The Avocado really makes these little guys heavenly. (Wholly Guacamole works great too!)
If you like Sweet Potatoes, Quinoa and Avocado's, you're going to be very happy while you are eating these. I promise.
You can have one or two for a great snack, or you can have four for a satisfying meal.
I made 8 Slider Sized Burgers. You could also make 4 Regular Sized Burgers with this recipe.
One Slider Burger by itself = 1 PointsPlus.
One Regular Burger by itself = 2 PointsPlus.
The Avocado Topping makes 4 servings. One serving = 1 PointsPlus
(I used the Weight Watcher Recipe Builder to calculate the PointsPlus)
Ingredients
1 C. Cooked Sweet Potato (8 oz)
1 C. Cooked Quinoa
1/2 tsp Sea Salt
1/8 tsp Cayenne (more if you'd like)
1/4 tsp Cumin
1-2 tsp. Olive Oil
Avocado Topping
1/2 Avocado
Lime Juice to taste
Sea Salt to taste
Directions
Combine Quinoa, Sweet Potato, Salt, Cayenne and Cumin. Mix well and form into 8 patties. I cooked 4 burgers at a time. Cook in Olive Oil over medium heat for approximately 2 minutes.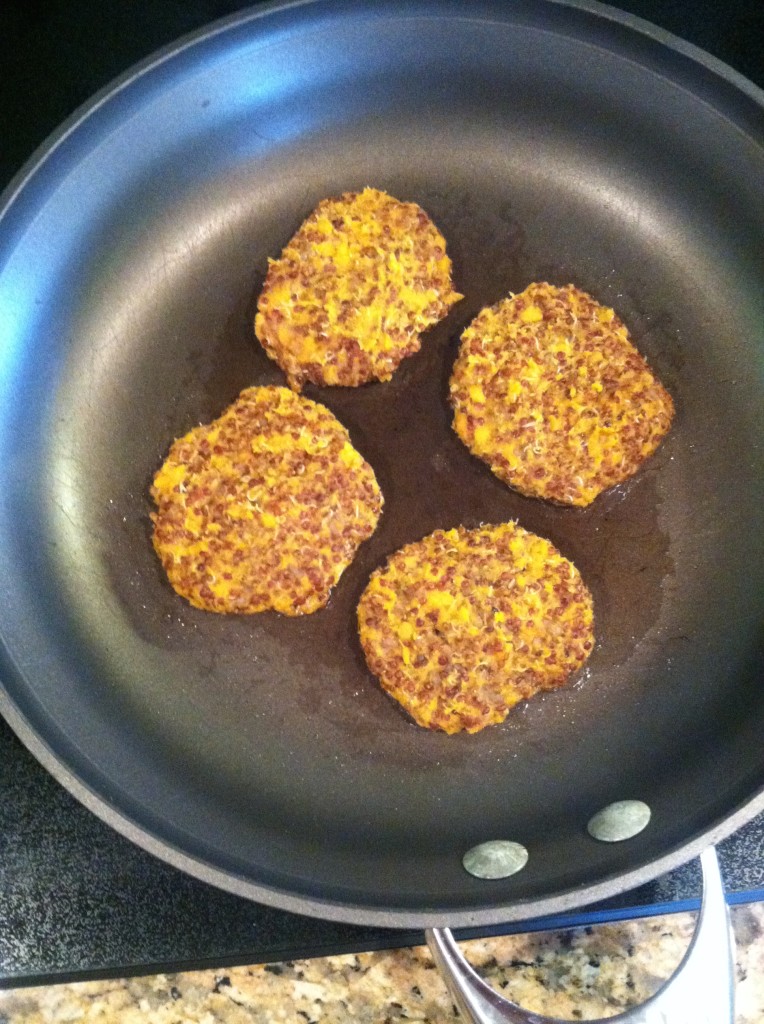 Flip and continue to cook 1-2 additional minutes. You want them to brown enough for a crispy outside, but be careful not to burn them.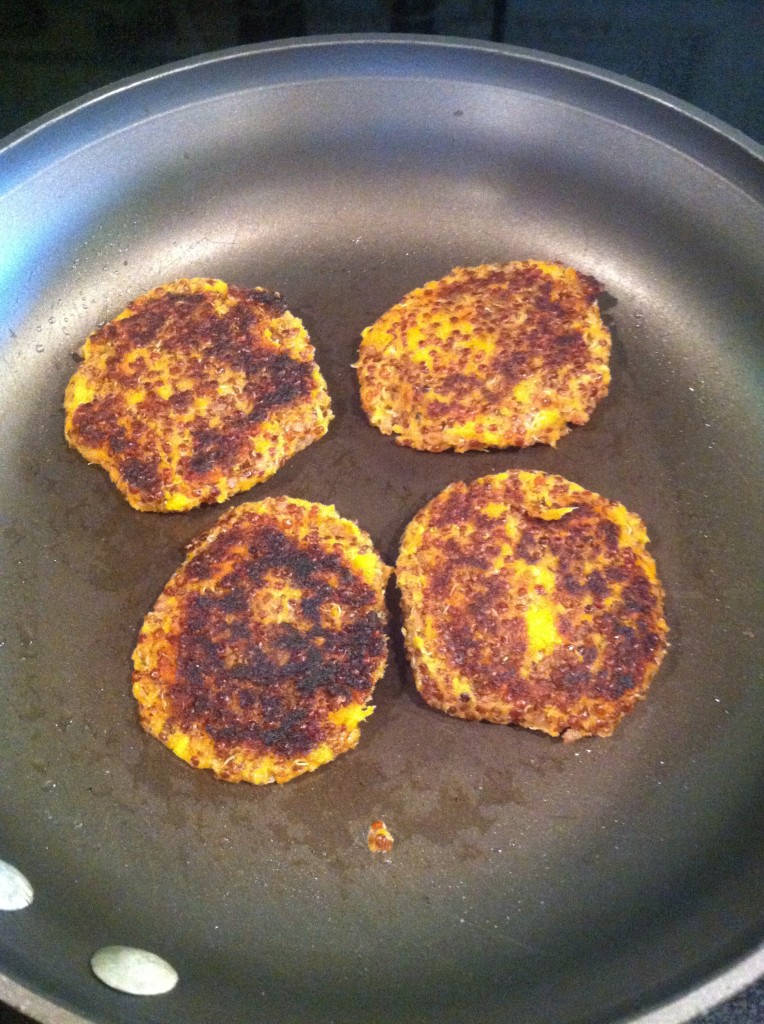 Combine Avocado, Lime Juice and Sea Salt to taste, and smash.
Top your Quinoa Sweet Potato Burger's with a little Smashed Avocado!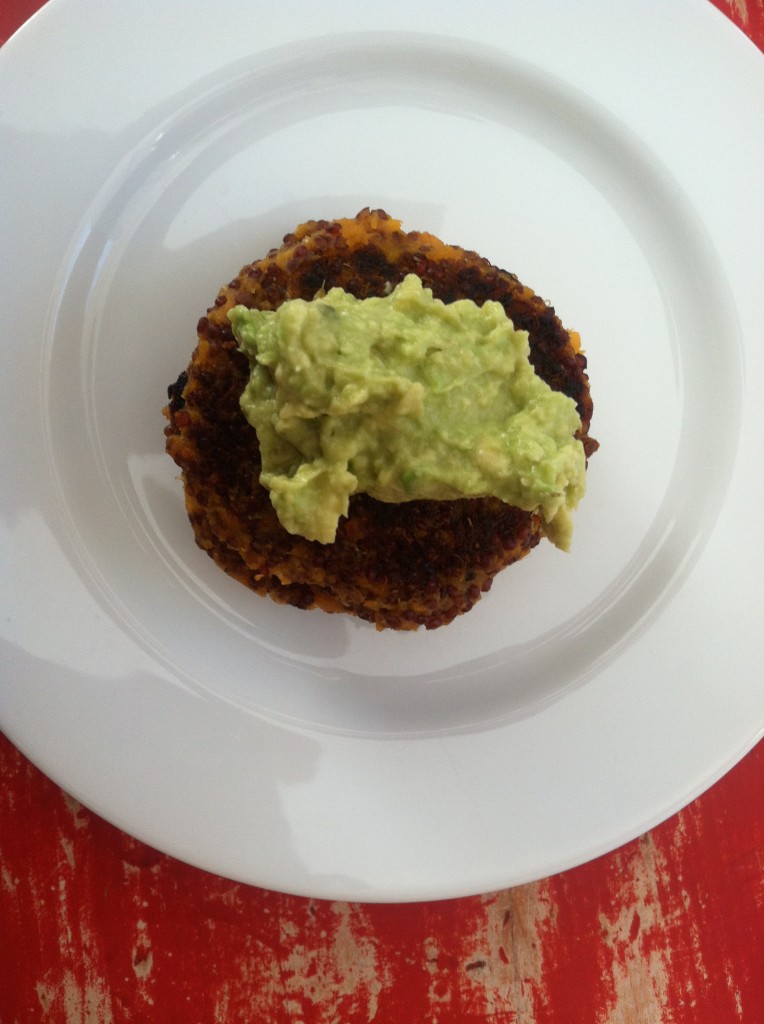 I hope you love these!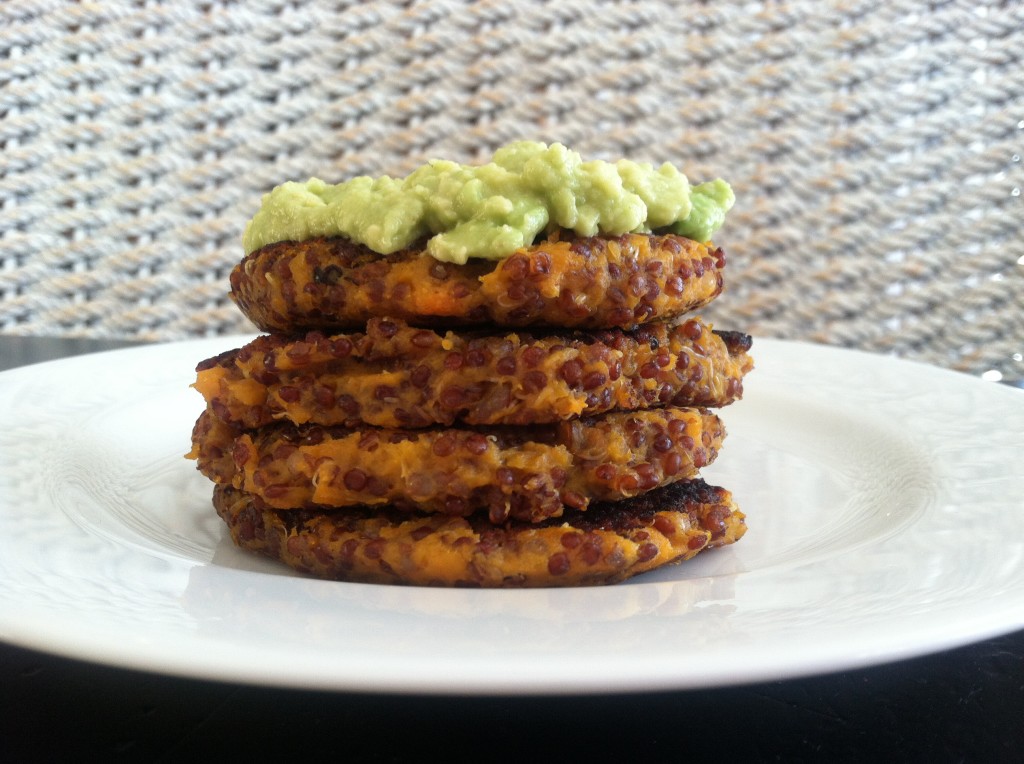 I know I do!
"love the life you live, live the life you love"