I hopped on Pinterest yesterday and started searching for a Gluten Free and Sugar Free Granola recipe! I found several recipes that sounded good, and after a quick run through of what I had on hand in the pantry, I came up with six simple ingredients that I thought might work!
All of the ingredients came together with ease, and it took less than an hour from beginning to end.
I loved it!
Gluten Free, Sugar Free Homemade Granola
2016-10-18 07:35:38
Serves 12
Ingredients
2 1/2 C. Gluten Free Quick Cooking Oats
3/4 C. Sliced Almonds
1 tsp Cinnamon
1/2 C. Pure Maple Syrup
1/4 Coconut Oil, Melted
1 Tablespoon Vanilla
Instructions
Mix the first three ingredients in a bowl.
In a separate bowl, combine the next three ingredients and whisk well.
Now add these to the dry ingredients and stir well until all of the dry ingredients are moist.
Spread granola mixture on a cookie sheet lined with parchment paper.
Place in a 300 degree oven for 35-40 minutes, making sure to stir the mixture every 10 to 15 minutes.
Remove from the oven and let cool.
Store in an airtight container.
Notes
One Serving = 7 SmartPoints
The Weight of My Weight http://theweightofmyweight.com/
I divided mine into baggies so I wouldn't have to measure out a serving later.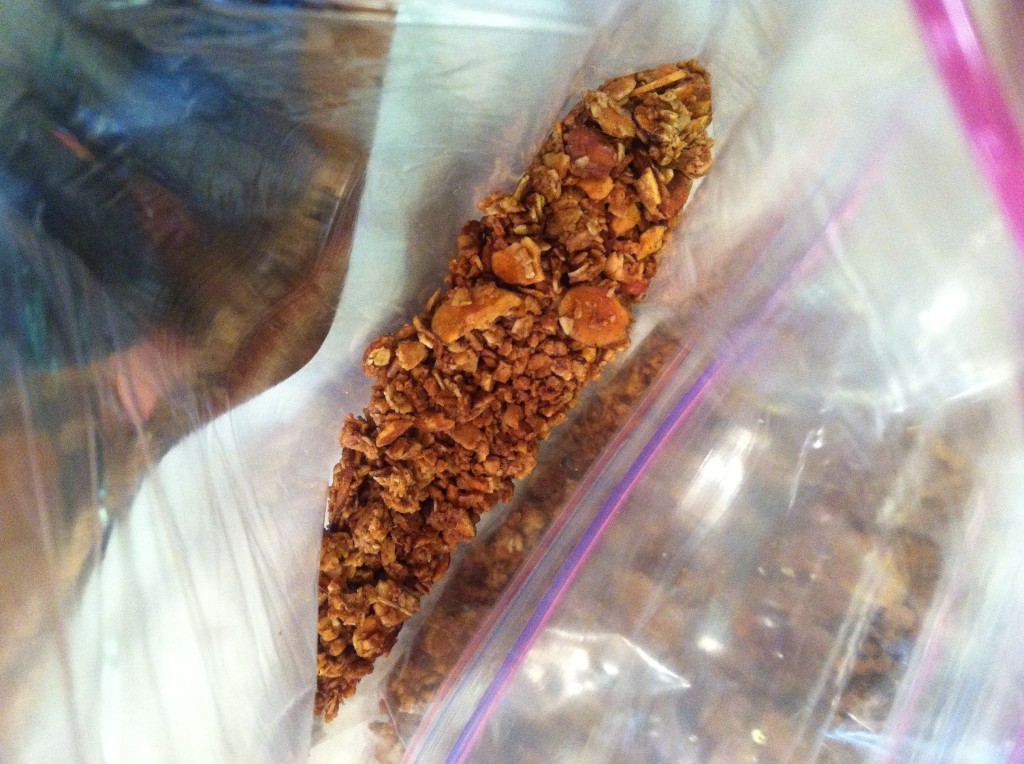 Your house will smell like a great big Oatmeal Cookie!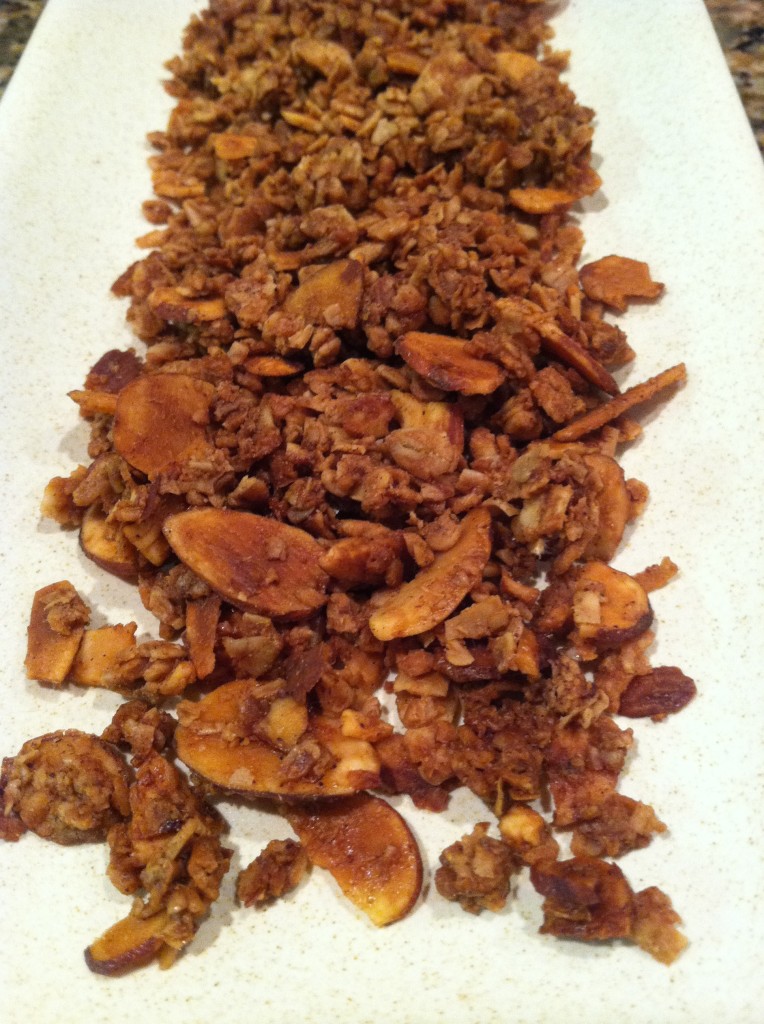 "love the life you live, live the life you love"