This will season about 2 pounds of ground meat.
4 tsp Chili Powder
2 tsp Sea Salt
2 tsp Paprika
1 tsp Onion Powder
1 tsp Garlic Powder
1/2 tsp Cayenne
1 tsp Cumin
Mix all together and store in an airtight container.
I like to keep a separate container made up to add to omelets, or a skillet dish that just needs a little kick to it!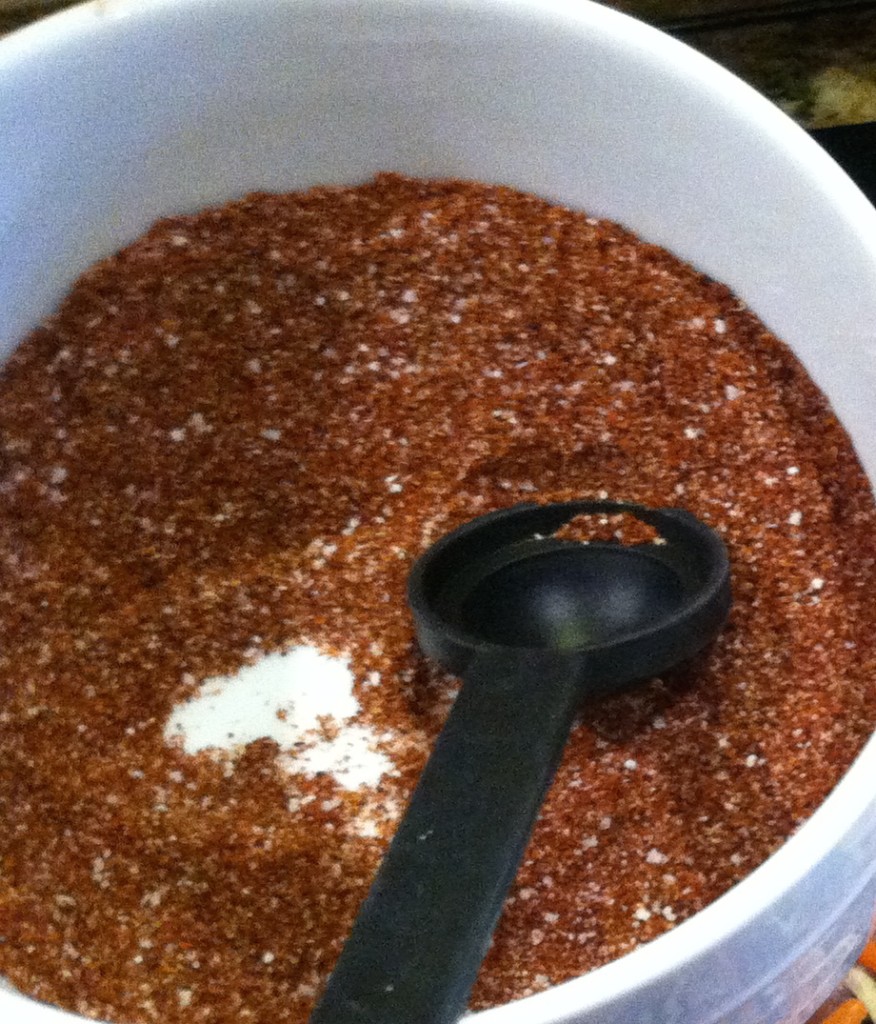 "love the life you live, live the life you love"