I bought this bag of Butternut Squash at Walmart, and it is so handy if you just don't have time to peel and dice a squash.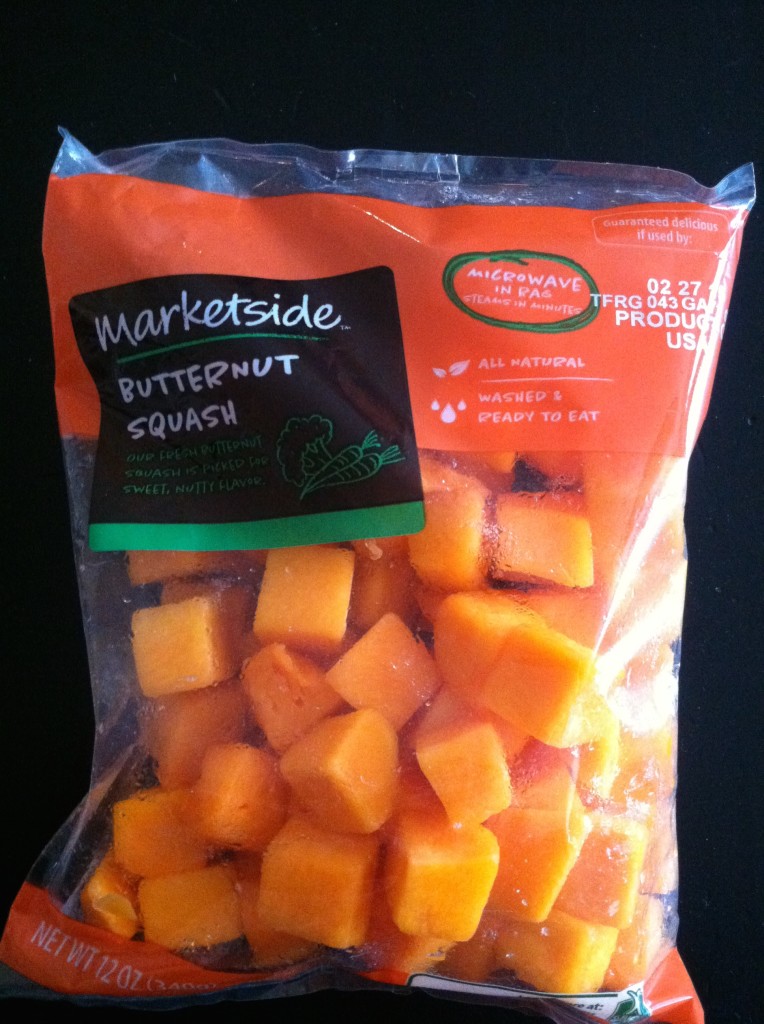 Roasted Butternut Squash
2016-09-22 20:02:32
Ingredients
1 Butternut Squash, peeled and diced (or…just buy a bag)
1 T. Olive Oil
1 T. Balsamic Vinegar
Sea Salt to taste (1/2-1 tsp)
Garlic Powder to taste (1/2-1 tsp)
Instructions
Combine Oil and Vinegar and Squash in a bowl and mix well.
Line a baking sheet with parchment paper.
Put Squash on parchment paper and spread out into a single layer.
Season lightly with Sea Salt and Garlic Powder.
Bake at 400 for 35-40 minutes, turning once during baking.
Notes
You may want to add additional salt.
The Weight of My Weight http://theweightofmyweight.com/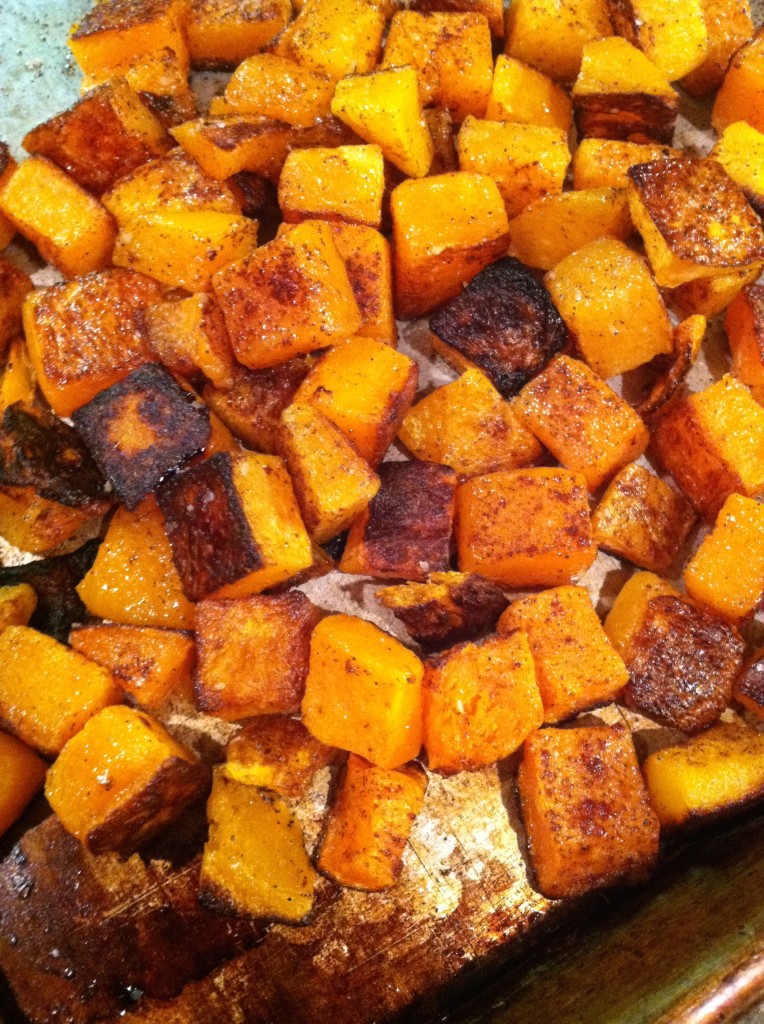 Eat on a salad, mixed in with Scrambled Egg Whites, add to your Omelette or bulk up your Taco Salad by adding this to your Taco Meat.
There are so many ways to eat this yummy Roasted Squash!
It taste great all by itself too!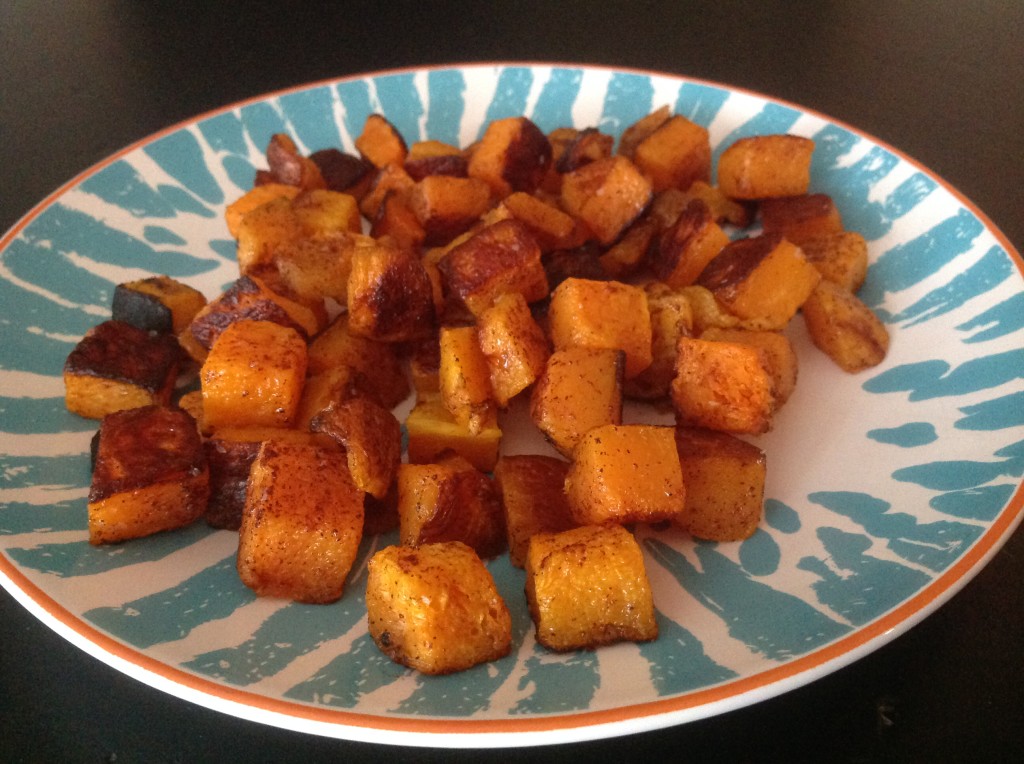 "love the life you live, live the life you love"