It was rainy and chilly when I got up to let the dogs out…..and all I could think about was Fall, so I needed pumpkin!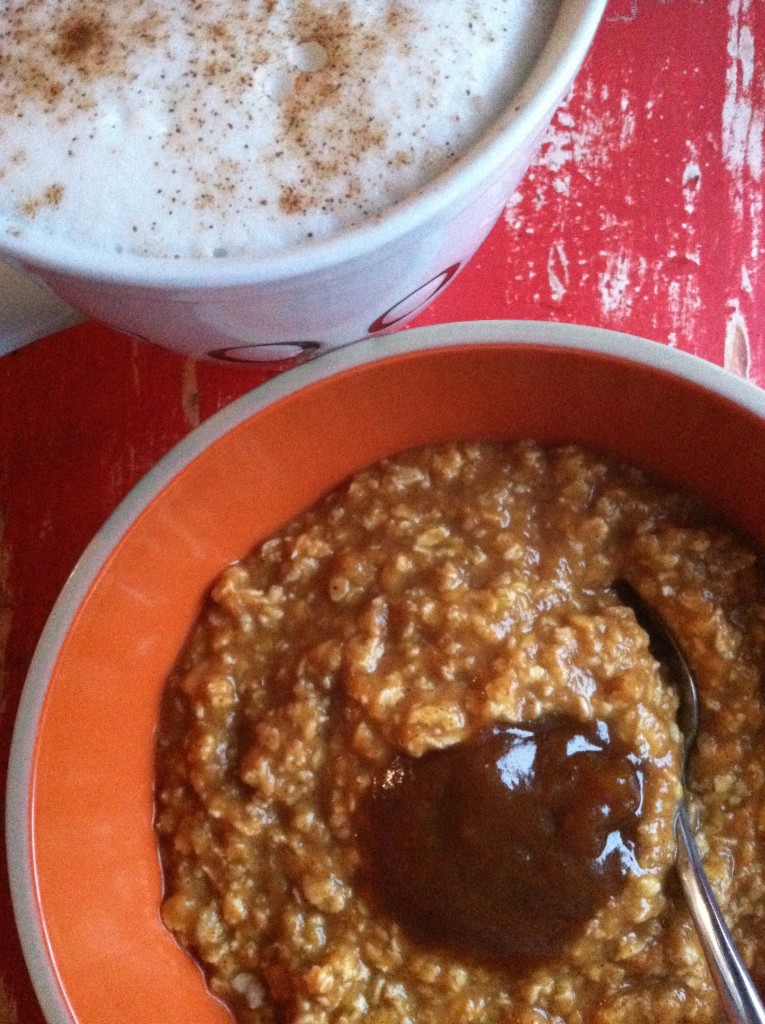 Pumpkin Oatmeal
2016-09-26 14:48:21
Serves 1
Ingredients
1/2 C Quick Cooking Oats
1/4 C Canned Pumpkin
1/4 tsp cinnamon
1/4 tsp pumpkin pie spice
1/4 tsp vanilla
1 packet sweetener of your choice
3/4 C. Boiling water
1/2 T. Pumpkin Butter for topping
Instructions
Combine all ingredients, except for the Pumpkin Butter.
Let sit for 2 minutes, then stir.
Top with Pumpkin Butter.
Notes
6 SmartPoints
The Weight of My Weight http://theweightofmyweight.com/
"love the life you live, live the life you love"