I'll do an update of the weekend in my next post, but here are Friday's eats!
Breakfast – 5 PPV
4 Egg Whites, toast with 1/4 smashed avocado and berries. Black Coffee.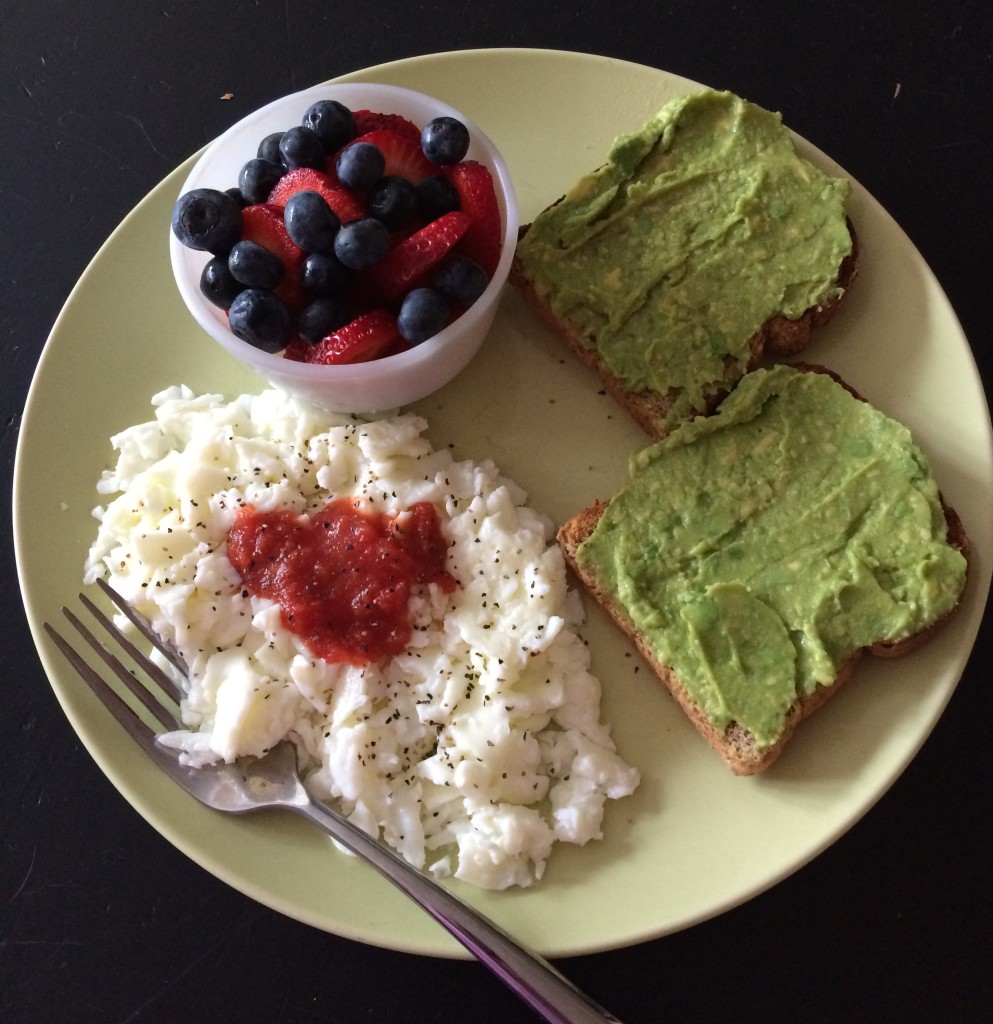 Snack – 0 PPV
Un-Pictured Two Apples. While sitting in a class of about 50 people, and only the speaker speaking, my stomach was growling like crazy, and I just looked at the guy beside and said…."Sorry about that."
Lunch – 5 PPV
Lunch was at 4:30, and it was the only protein I could find in my house. Carrots Sticks and a can of Tuna mixed with light mayo and pickle relish, all stuffed in some lettuce leaves. I ate the entire large can of tuna!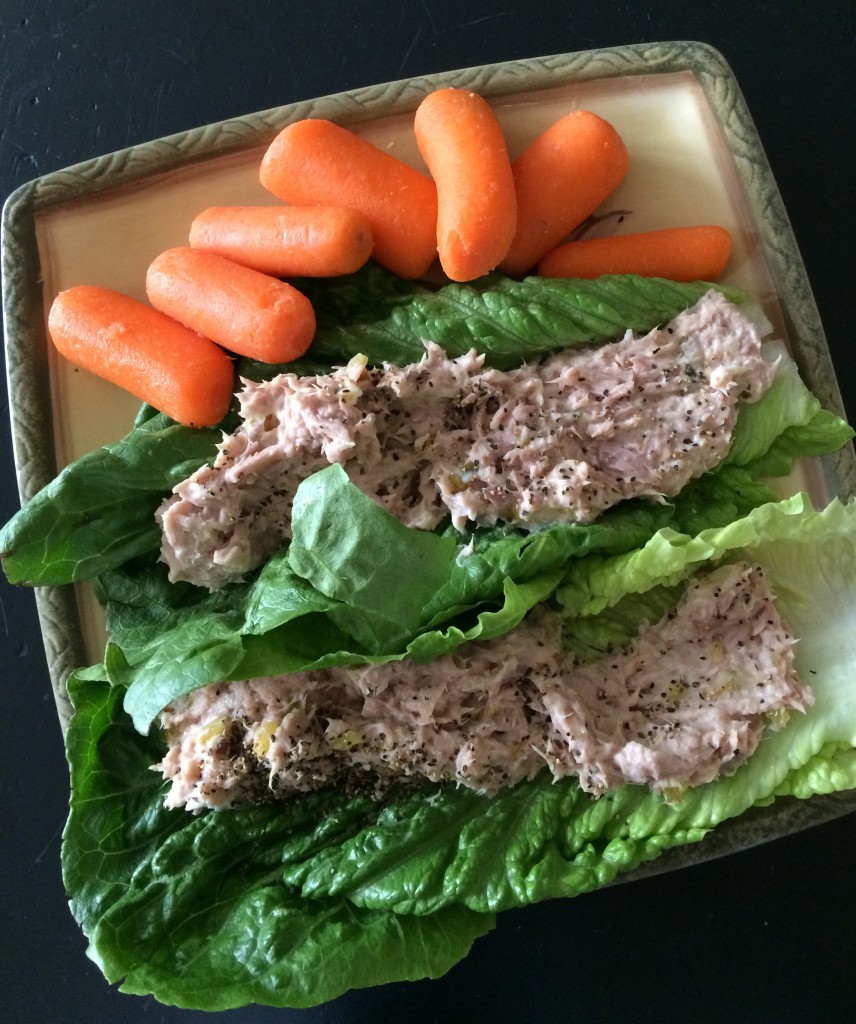 Un-pictured Beers – 14 PPV
I went to visit a friend for a Friday afternoon beer. It turned into a late night out after I had dinner with the hubs.
Dinner – 5 PPV
Salad with strawberries, Mandarin Oranges, Almonds, Chicken and Poppyseed dressing. This was about the skimpiest amount of chicken I have ever seen on a salad!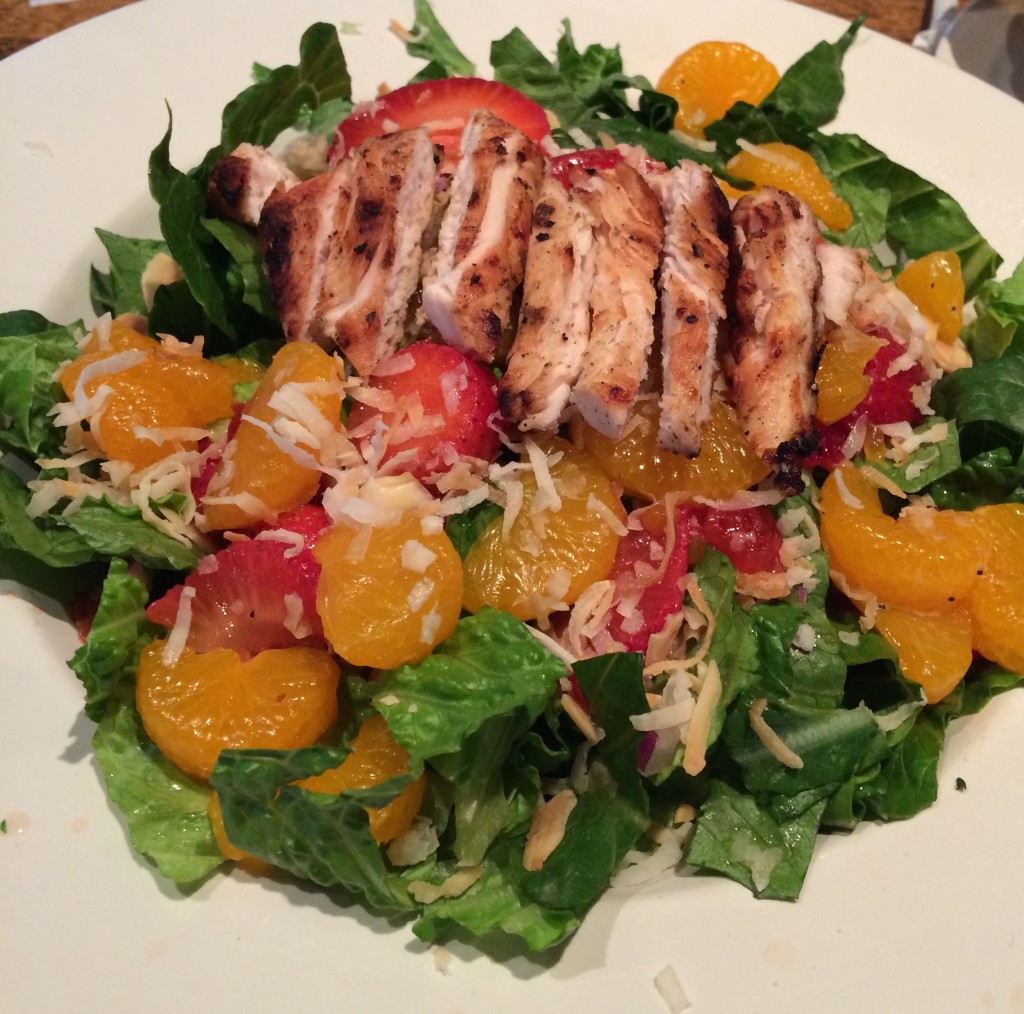 Un-Pictured Beers – 10 PPV
I went out, and from 9 – Midnight, I think I did a pretty good job of not going overboard on the beers. And…I was drinking water like a fish!
Weight Watcher's Points Plus
I can eat 26 PPV a day.
I can earn Activity Points by doing exercise, and eat them if I choose.
I have an allowance of 49 extra points that I can dip into throughout the week if I choose.
I should drink a minimum of 6 (8 oz) glasses of water each day.
My Weight Watcher Week Begins on Friday's
Breakfast = 5
Lunch = 5
Beers = 14
Dinner = 5
Beers = 10
Total = 39
Exercise = none
Activity Points Earned for the Day = 0
Activity Points Earned This Week = 0
Activity Points Remaining This Week = 0
How many ounces of water I drank for the day = 100+
Remaining points from my 49 Points Allowance = 36
This is What I Will Accomplish in 2015
I will choose one occasion per month for Social Drinking (um…this is a work in progress)
I will go no more than two days in a row without exercise.
I will track every single day for the entire year. No matter what.
I will RUN in a minimum of six 5K's. Two down, four to go!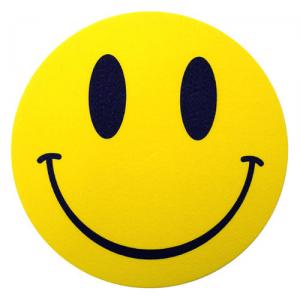 "love the life you live, live the life you love"