It was one of my Pinterest browsing days, and some Zucchini Pizza Bites caught my eye. I had some leftover Turkey Taco Meat with Black Beans, Corn and Tomatoes mixed in, and I decided that sounded like a great topping for some Zucchini, so I made these little Zucchini Bites.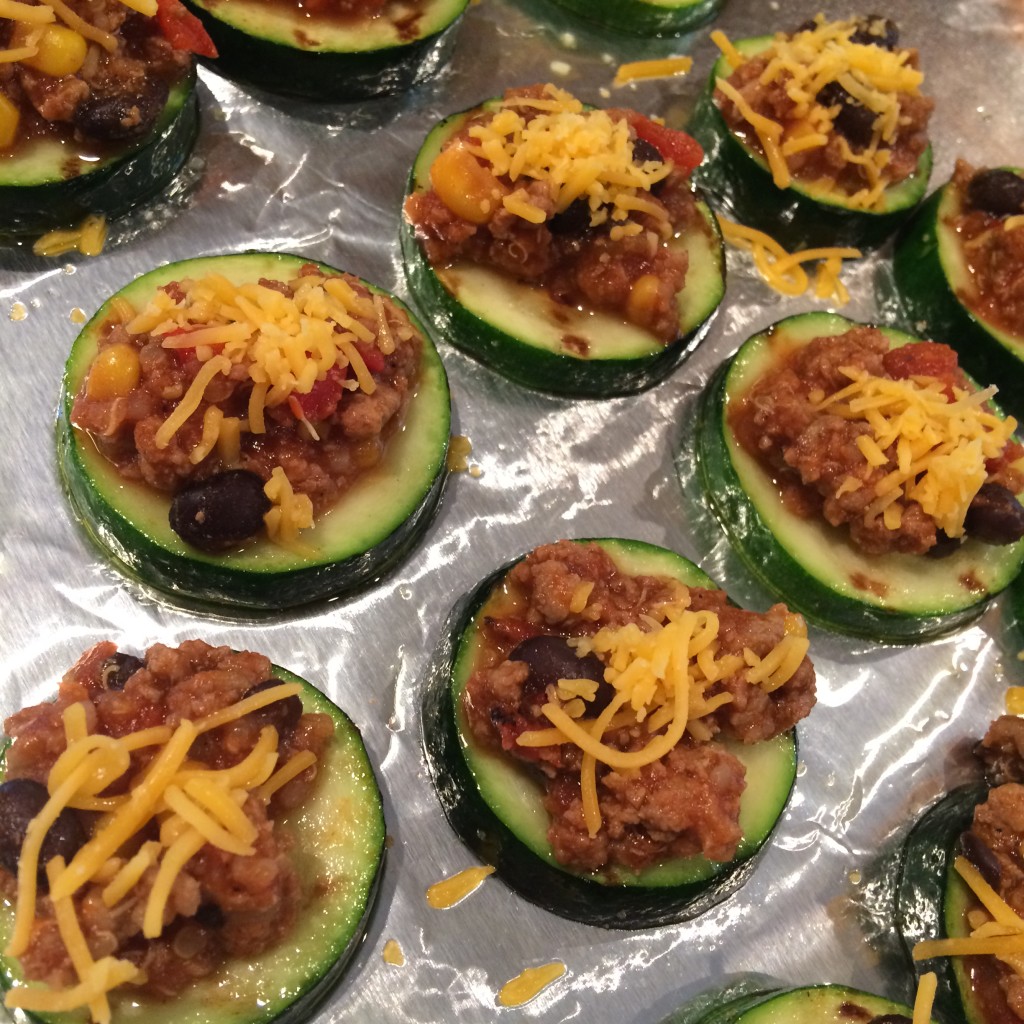 Broil for 1-2 minutes, or until cheese melts. Enjoy!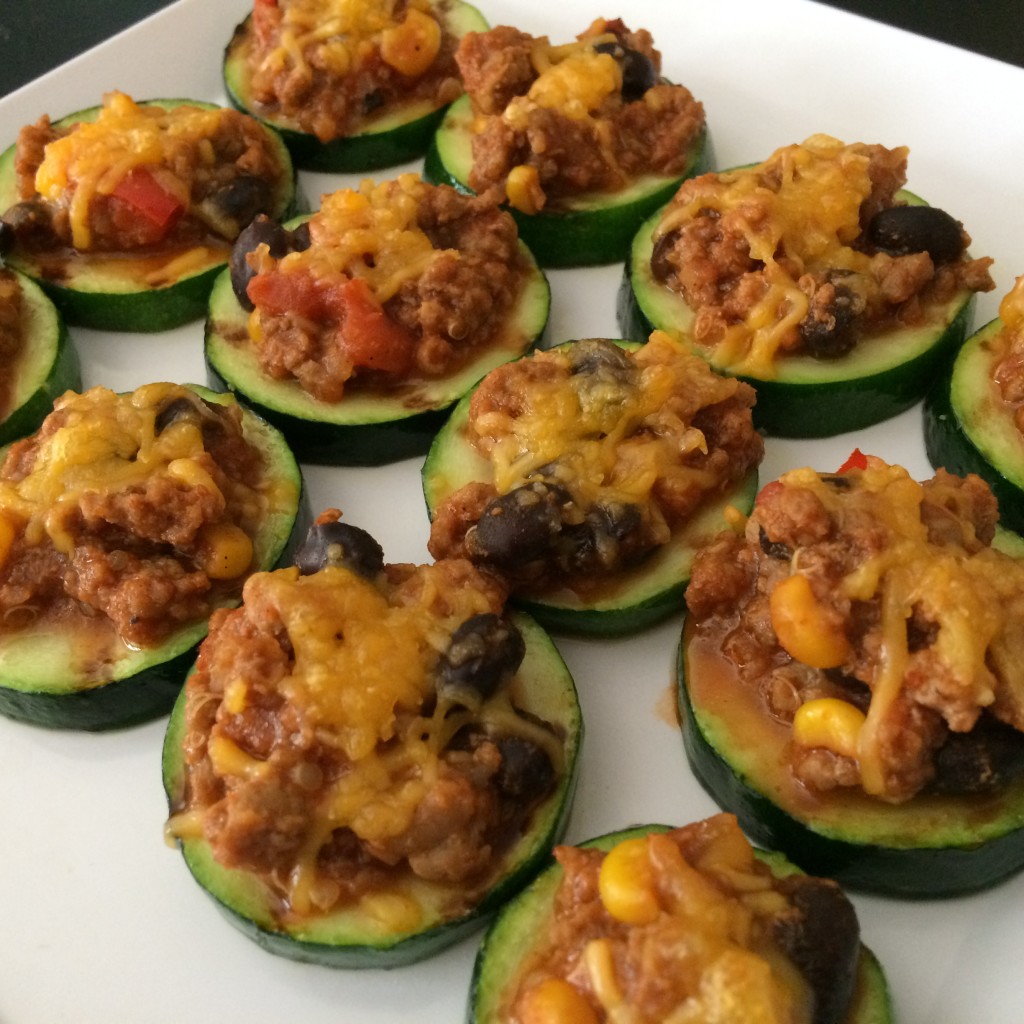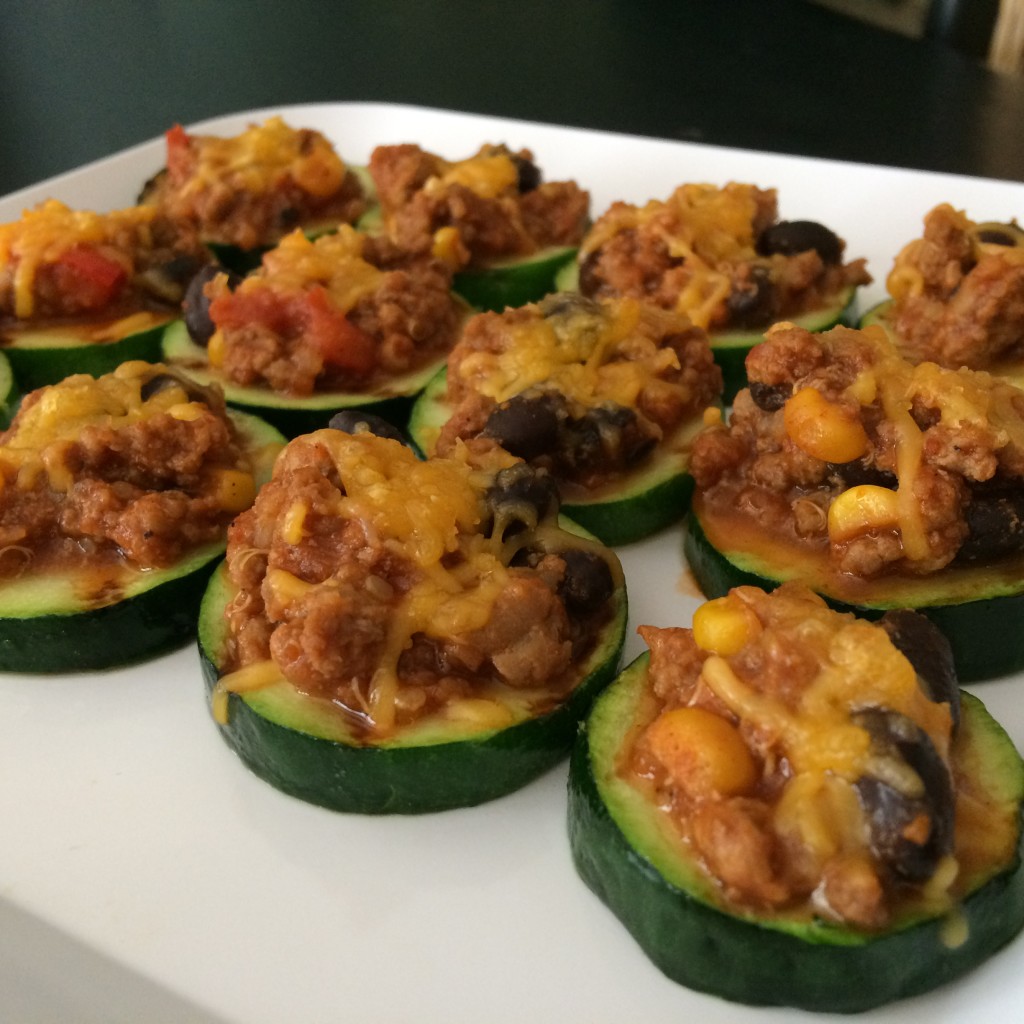 Zucchini Bites
2016-09-26 20:29:42
Serves 1
Ingredients
1 Zucchini, Sliced
Olive Oil Cooking Spray
Sea Salt
1/2 Cup of Cooked Lean Turkey Taco Meat
10 g of Finely Shredded Cheddar Cheese
Instructions
Wash and slice zucchini into approximately 1/4″ slices.
Spray Zucchini with Olive Oil on each side and lightly salt with Sea Salt.
Grill Zucchini in a grill pan sprayed with cooking spray for 2-3 minutes on each side.
(You could also cook these in a nonstick skillet.)
Lay grilled zucchini on a baking sheet (I used foil on my baking sheet) and divide taco meat evenly on each zucchini round, approximately 1/2 Tablespoon.
Spread cheese evenly on each round.
Broil for about 1-2 minutes, or until cheese melts. Enjoy!
Notes
5 SmartPoints
The Weight of My Weight http://theweightofmyweight.com/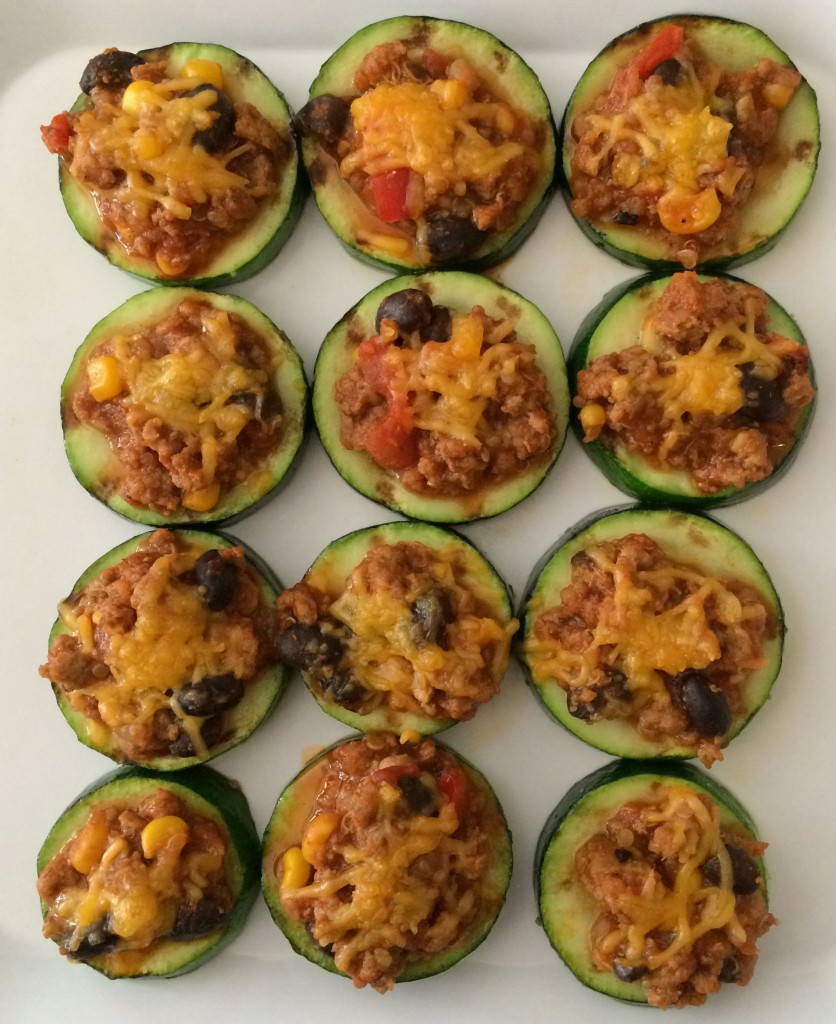 "love the life you live, live the life you love"