I truly love this Breakfast Bowl more and more every time that I make it. I can't remember why I thought this combo of veggies would taste good together, but they do, and I hope that you'll give it a try!
Ingredients
1 small Zucchini, sliced and diced
1/4 small Red Onion, diced
*3 oz cooked Sweet Potato
1 tsp Butter Infused Olive Oil (Any Olive Oil is fine, but the Butter Infused is amazing!)
1 Egg
1/8 Avocado, diced
Cracked Black Pepper, Sea Salt
*(For my sweet potato, I choose a small to medium potato. I wash them, dry them, poke them several times with a fork, then microwave for 2 minutes. I then turn it over and microwave it for 2 more minutes. If a fork will slide in, then it's perfect. If not, flip and cook for an additional minute. You don't want to over cook it, or it will be mushy. Still good, but kinda mushy. I then peel the potato and weigh it. I save any left overs for my next meal, or for my dogs. They LOVE sweet potato mixed in their dry food!)
Directions
Cook onion and zucchini in olive oil until tender. Add sweet potato and heat through. Put onto serving dish. Cook egg, leaving the center of the egg soft. Top veggie mixture with soft egg and avocado. Season with salt and pepper. Cut into egg and stir to coat everything with that creamy yolk.
Enjoy!

Our friends, Ashli and Ryan were coming over last night to watch the All Star Game, and I wanted Pizza. I knew that i would be picking up a Papa Murphy's Pizza, but I also decided to attempt a Cauliflower Pizza Crust for the third time. This was by far the easiest recipe that I've found, and it was also my favorite tasting. Mike, my taste tester, has actually liked all of them, but he really liked this one!
Click HERE for the recipe for this crust! The recipe makes 4 Personal Pan Pizza Crust and each crust is approximately 6 PointsPlus.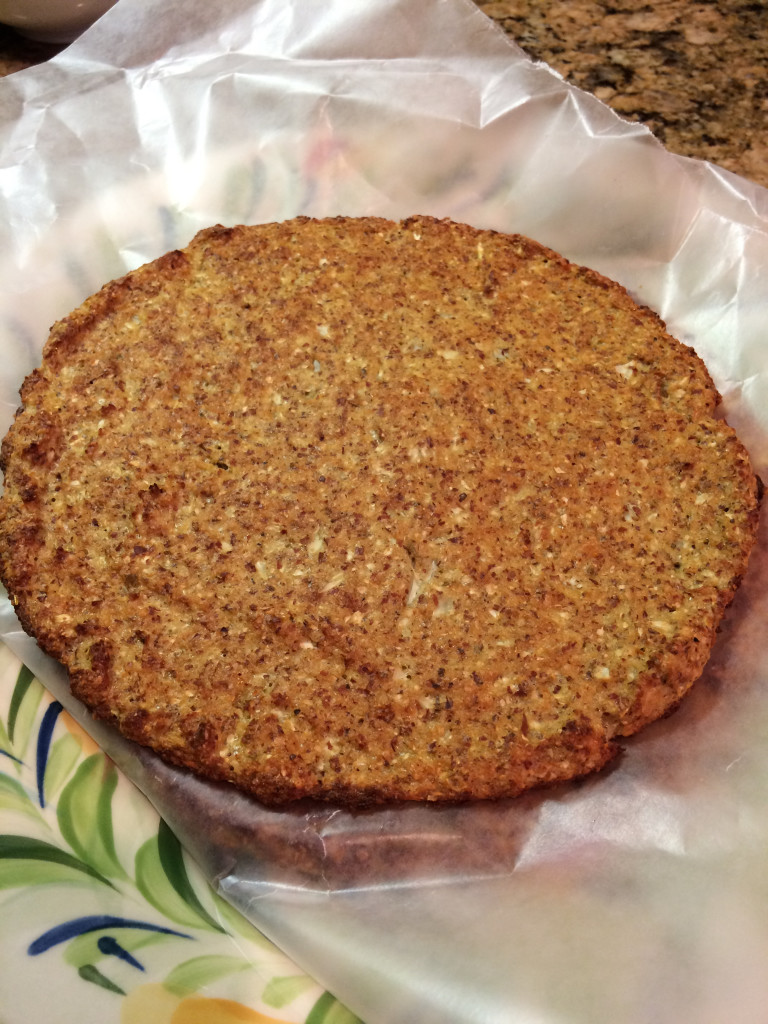 The mistake that I did make, was not figuring the points on the cauliflower crust pizza before eating one as a snack right after I made them around 4:30. Then, I snacked on a few pieces of one that I made to share with everyone. There is 3/4 C of Almond Flour (14 WW PointsPlus) in the recipe, and I had no idea of the point value until this morning when I looked up all of the info. That wasn't smart, and I know better. Cauliflower Crust doesn't really mean a 0 PointsPlus Pizza!
I had wine last night, and I had more than I had planned.
I planned to only eat 10 of the 49 Extra Points that I am allowed, and I've now had more than that.
I haven't felt like doing any exercise.
My weight has stayed at 172.
I've now consumed two full days of antibiotics and plan to get out and walk today. Hopefully Jazzercise or Yoga tomorrow.
Here are yesterday's eats….
Breakfast – 6 PPV
Veggie and Egg Breakfast Bowl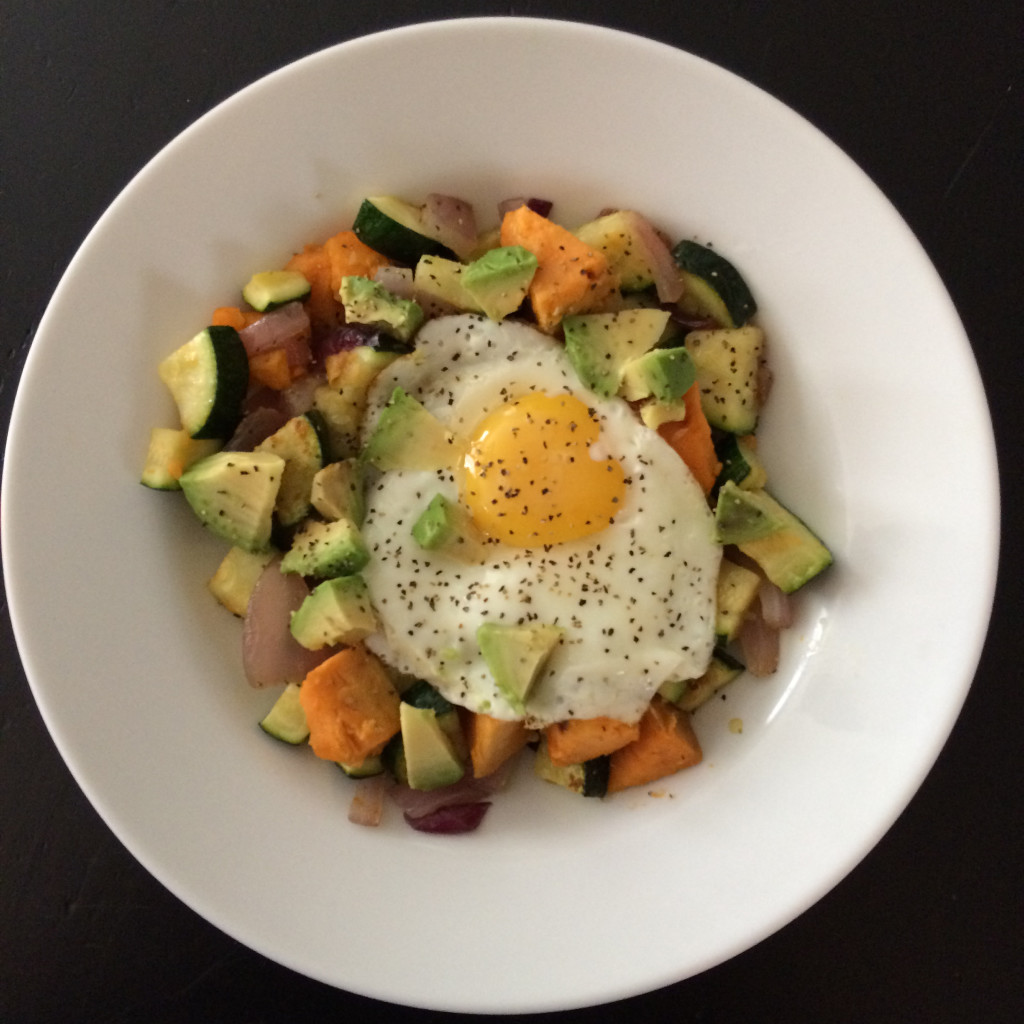 Lunch – 4 PPV
Oatmeal with Berries.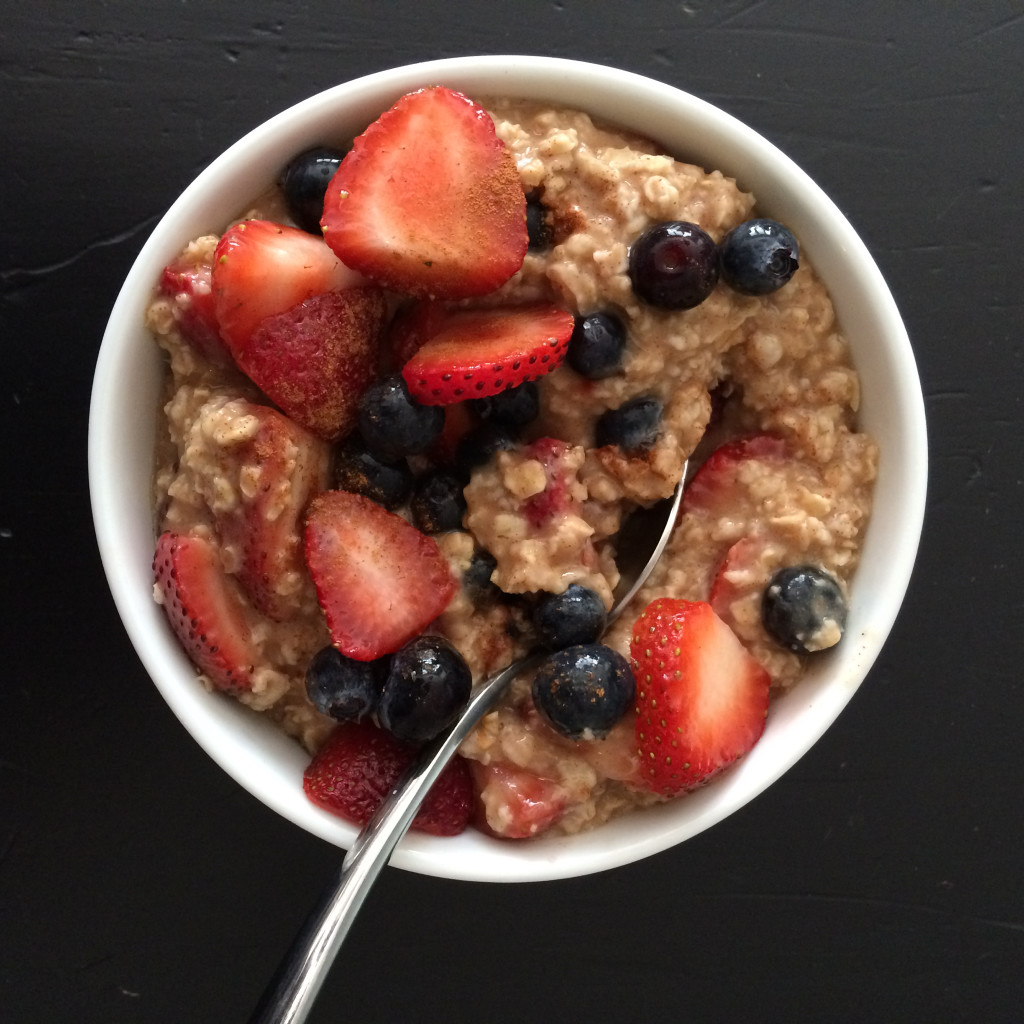 Snack – 0 PPV
Pear and Grapes.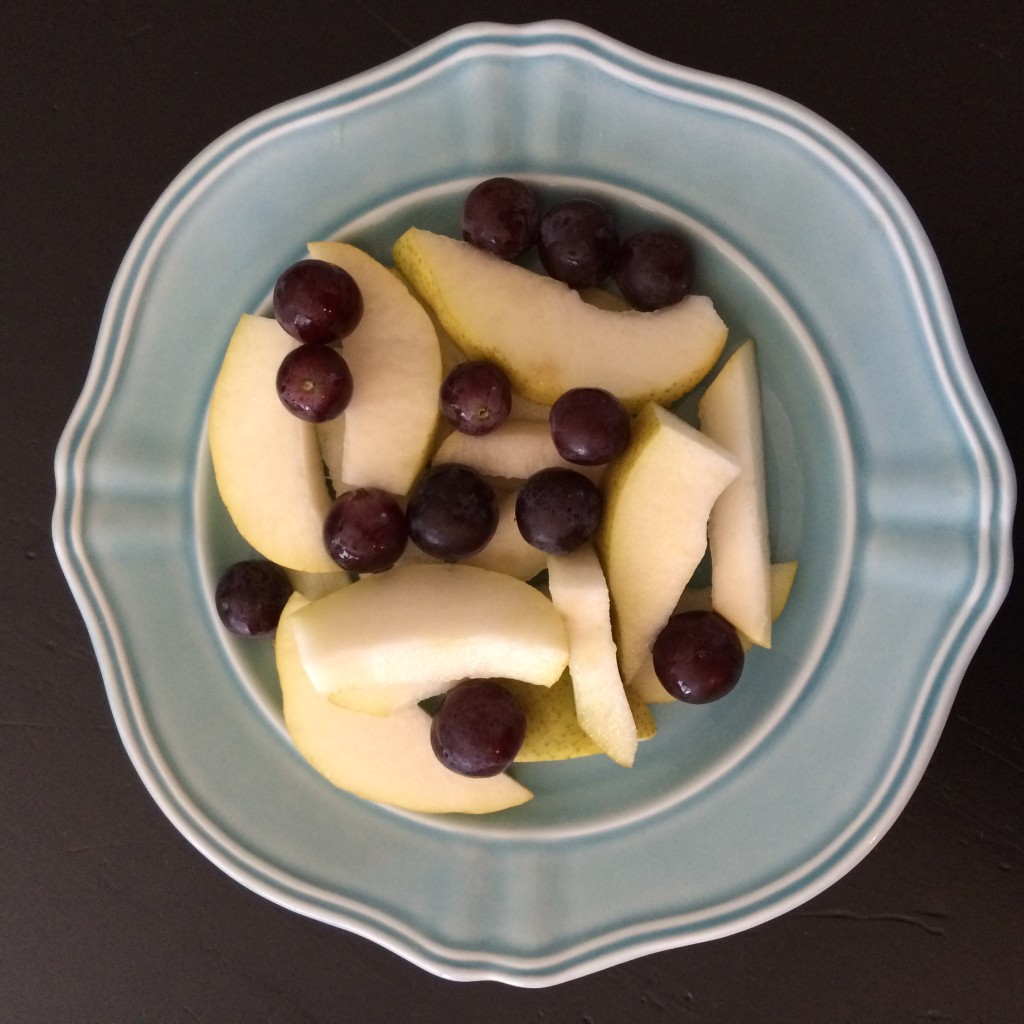 Snack – 8 PPV
Cauliflower Crust Pizza with some really random toppings.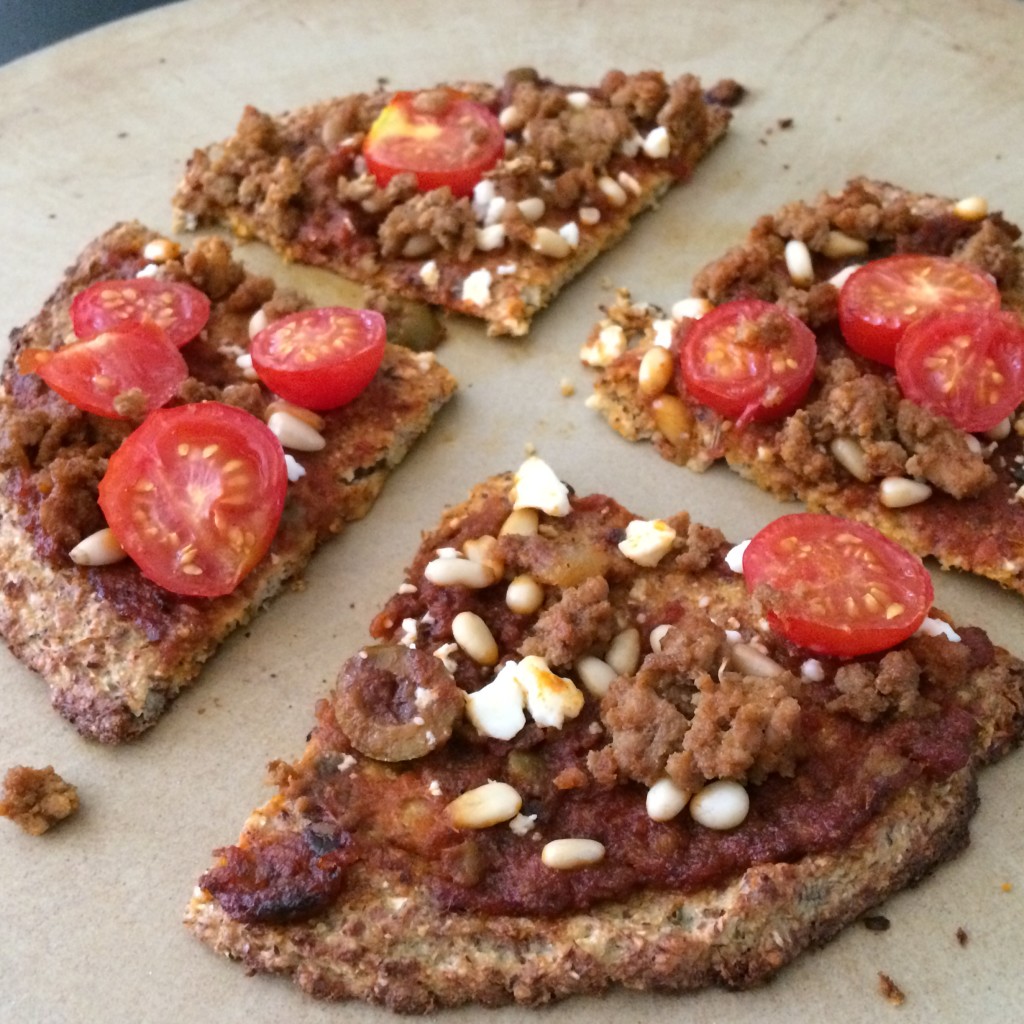 Dinner – 31 PPV
Salad and Pizza…..Un-Pictured Wine and Un-Pictured Pizza Bites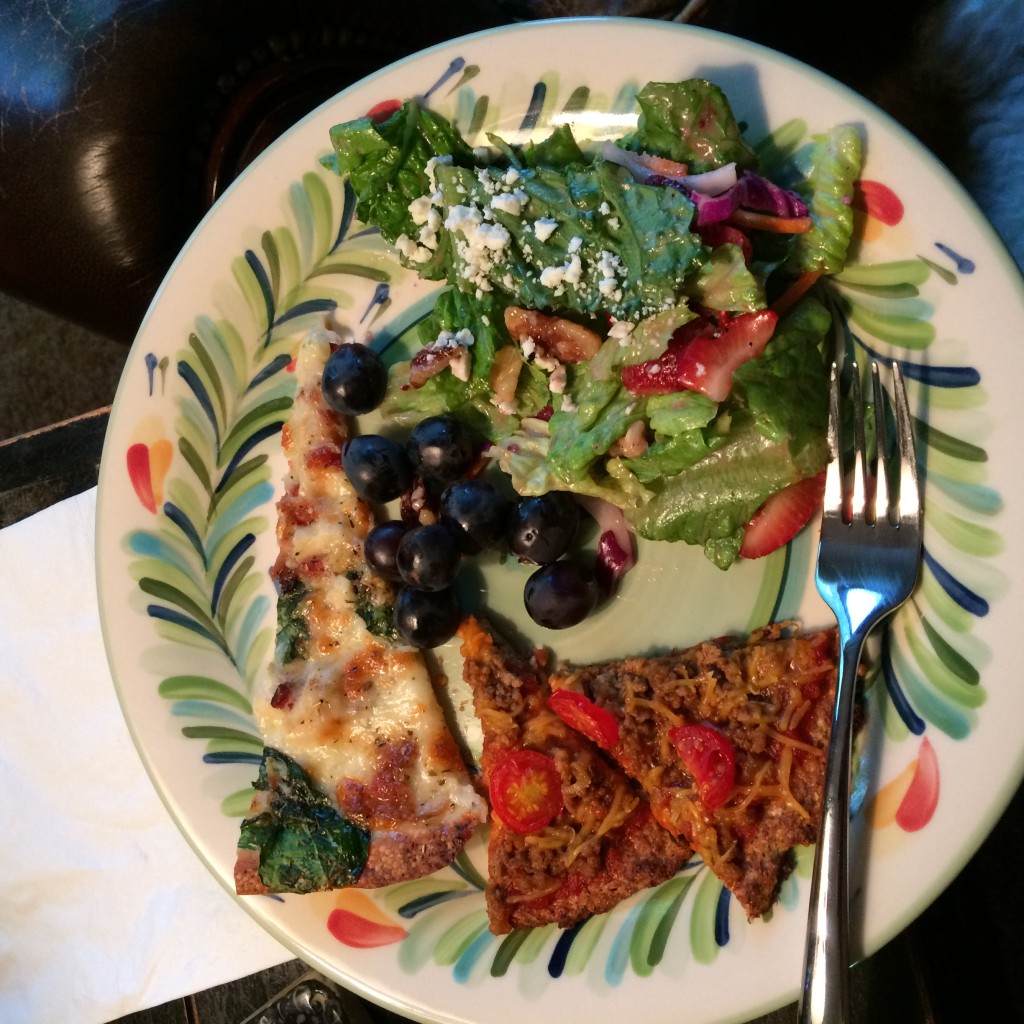 Weight Watcher's Points Plus
I can eat 26 PPV a day.
I can earn Activity Points by doing exercise, and eat them if I choose.
I have an allowance of 49 extra points that I can dip into throughout the week if I choose.
I should drink a minimum of 6 (8 oz) glasses of water each day.
My Weight Watcher Week Begins on Friday's
Breakfast = 6
Lunch = 4
Snack = 0
Snack = 8
Dinner = 31
Total = 49
Exercise = none
Activity Points Earned for the Day = 0
Activity Points Earned This Week = 0
Activity Points Remaining This Week = 0
How many ounces of water I drank for the day = 50
Remaining points from my 49 Points Allowance = 20
This is What I Will Accomplish in 2015
I will choose one occasion per month for Social Drinking (um…this is a work in progress)
I will go no more than two days in a row without exercise.
I will track every single day for the entire year. No matter what.
I will RUN in a minimum of six 5K's. Two down, four to go!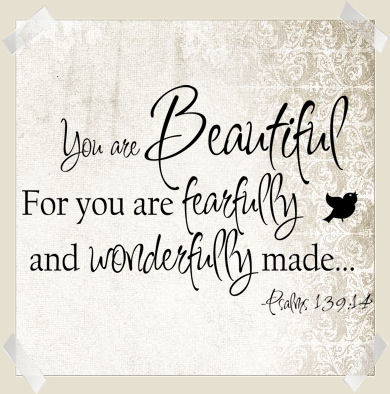 "love the life you live, live the life you love"