I thought these made a great Gluten Free Snack.
I don't eat "Gluten Free", but sometimes I just like to buy different products and give them a try.
These are simple and this particular brand of tortilla reminds me of a pastry.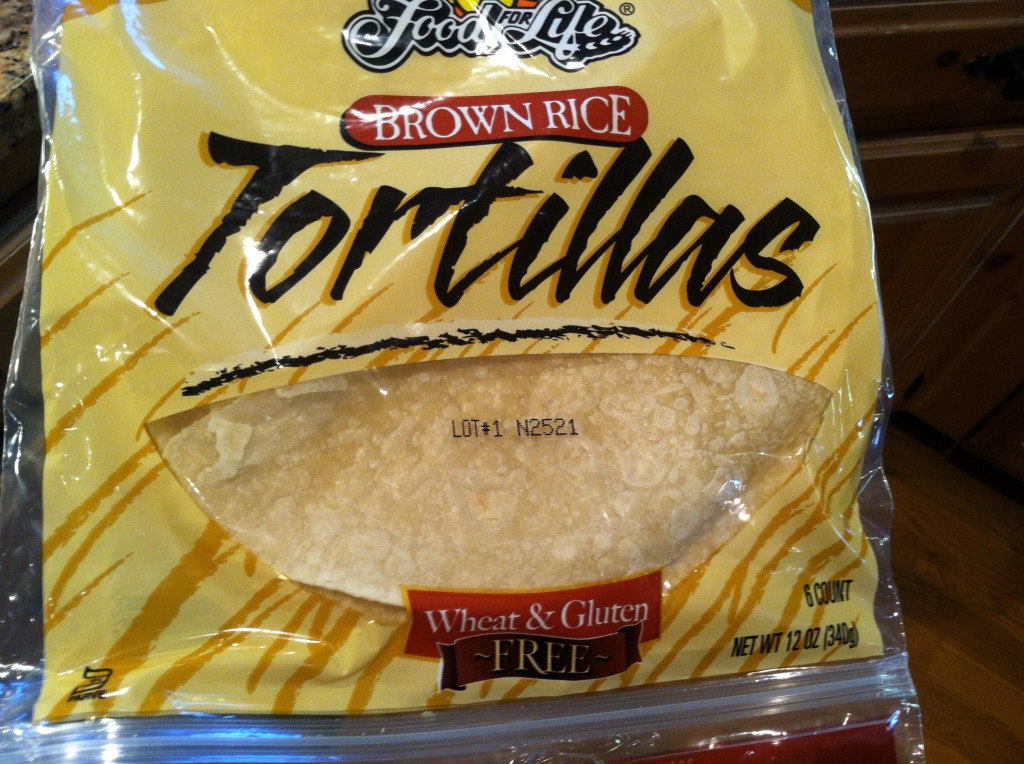 Ingredients
1 Brown Rice Tortilla (3 PointsPlus)
1 T. of your favorite Nut Butter (Most Nut Butter's are 3 PointsPlus for 1 Tablespoon)
1 Banana
Honey to drizzle
Directions
It's self explanatory, but I'll tell you what I did just for fun.
Spread Nut Butter on Tortilla. Roll up banana in tortilla. Slice and drizzle with honey.
This is approximately 6 PointsPlus, so you might want to share these with your children. They will love you….more than they already do.
(I'm fairly certain these would taste good on any kind of tortilla. There are no rules.)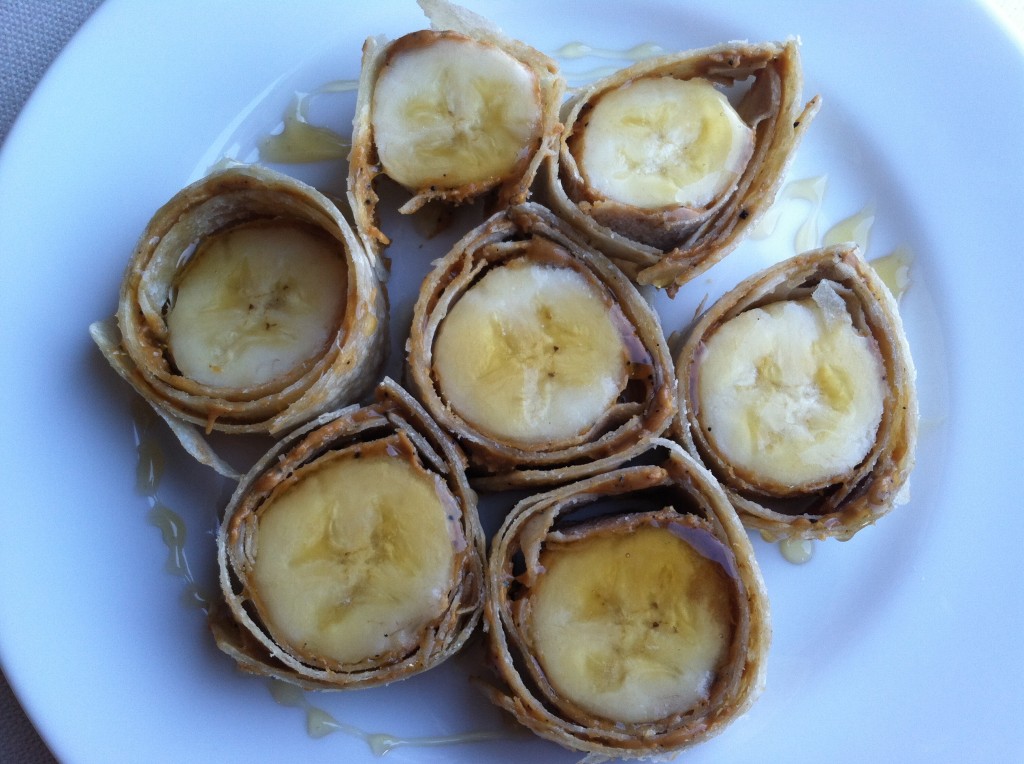 "love the life you live, live the life you love"