I've had a busy several days that left little time for blogging, which happens occasionally.
Thursday was spent prepping food all day with two others for the Food Truck. She had a full weekend of events and needed tons of stuff made. I could spend hours chopping in a kitchen and chatting away with girls, and that's exactly what we did. Before all of the food prep, I made it to Jazzercise!
Friday, we had the food truck downtown in the West Bottoms with four of us serving up yummy food to all sorts of friendly folks.
Friday, after working the food truck, I drove to Branson, Missouri, where my dad and stepmom were attending their very first "Vintage Camping" event. I was super excited to drive down and visit and take a look at all of the campers!
I got home Saturday night and slept in on Sunday. Then we had a houseful of family all day celebrating a birthday.
I did not track all weekend, and I haven't done that in a really long time.
I did make it to 2 Yoga classes last week, and 3 Jazzercise classes. I walked 3 miles one day. I drank a lot of water and had a great overall week.
Today….planning meals and a long walk outside.
Here are some of the highlights of the Vintage Camper Weekend at the Branson, Missouri KOA. Loved it!
I reserved this cute little cabin and by complete coincidence, ended up only about 50′ from my dad's trailer.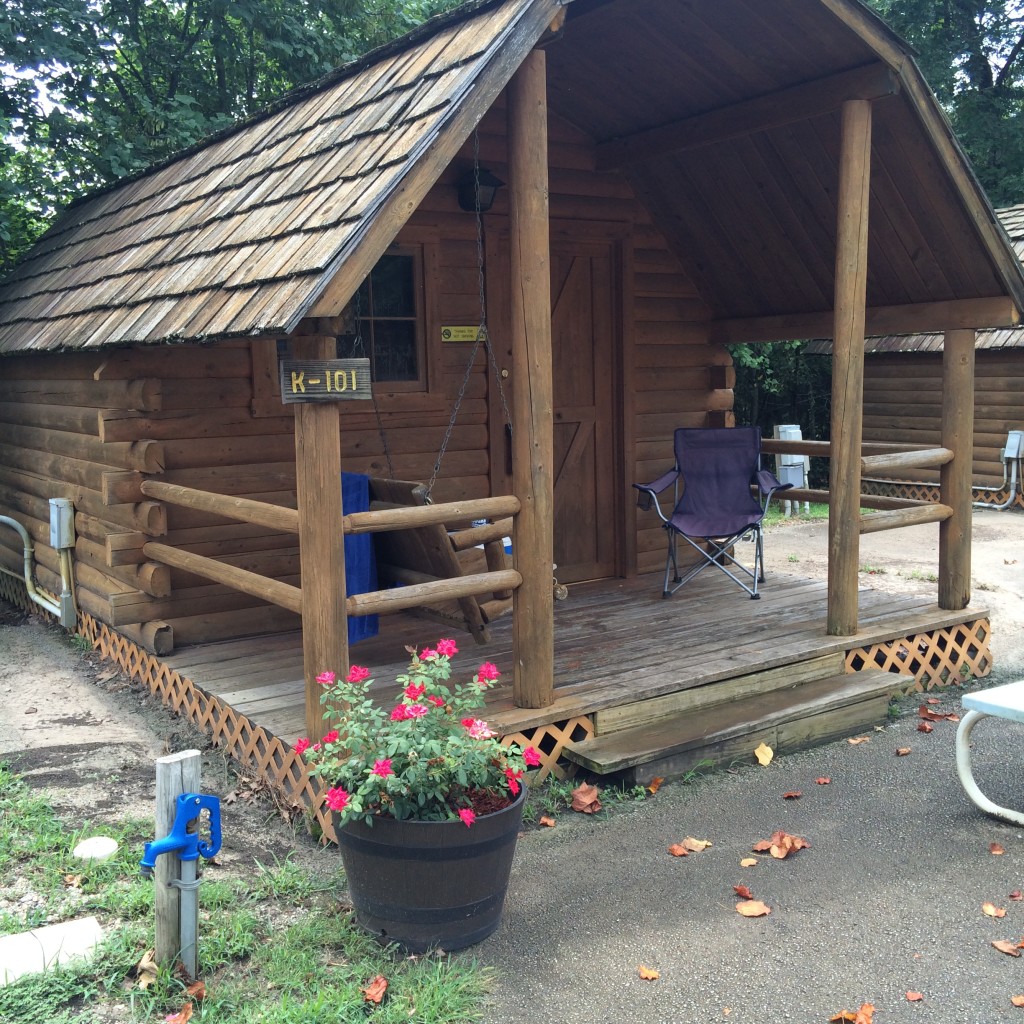 This was a great event and now I want my own little Vintage Camper more than ever before! There were a lot of women camping alone, men camping alone, retired couples, young families, young couples with no kids, and lots of dogs.
This particular KOA had reserved around 40 spots for Vintage Campers only. It was so cute! I learned about all sorts of Glamping (glamorous camping) groups where people get really into the camping experience and have every accessory that one could imagine. Like my dad, these folks loved talking about their campers. Where they bought them, how long they've had them, what they have done to them personally or if they bought them "as is", what their camping adventures were like as kids, and on and on. My dad was in heaven. He loves to talk about his cars, his trucks, his collections, and now he gets to talk about his 1966 Forester Travel Trailer.
This is my dad's trailer. Aside from new lights and new tires, time hasn't allowed to paint the outside, but that's next on the list!
My dad and stepmom (who are always doing something fun anyhow) bought this trailer about eight months ago. The trailer was in terrible condition, and the goal was to have the inside restored and new tires and lights on it, so they could go camping this past weekend.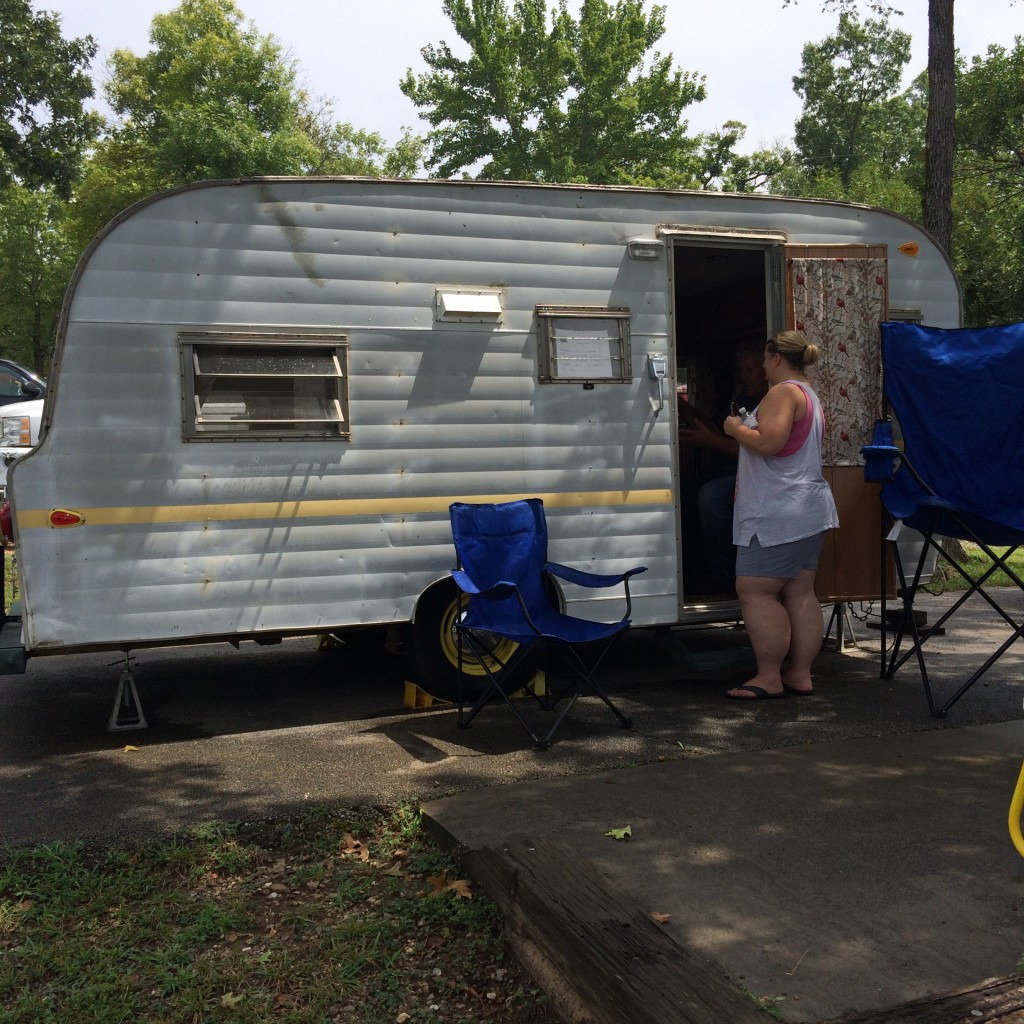 The inside was completely trashed. No ceiling, very little paneling, no floor. They've been very busy!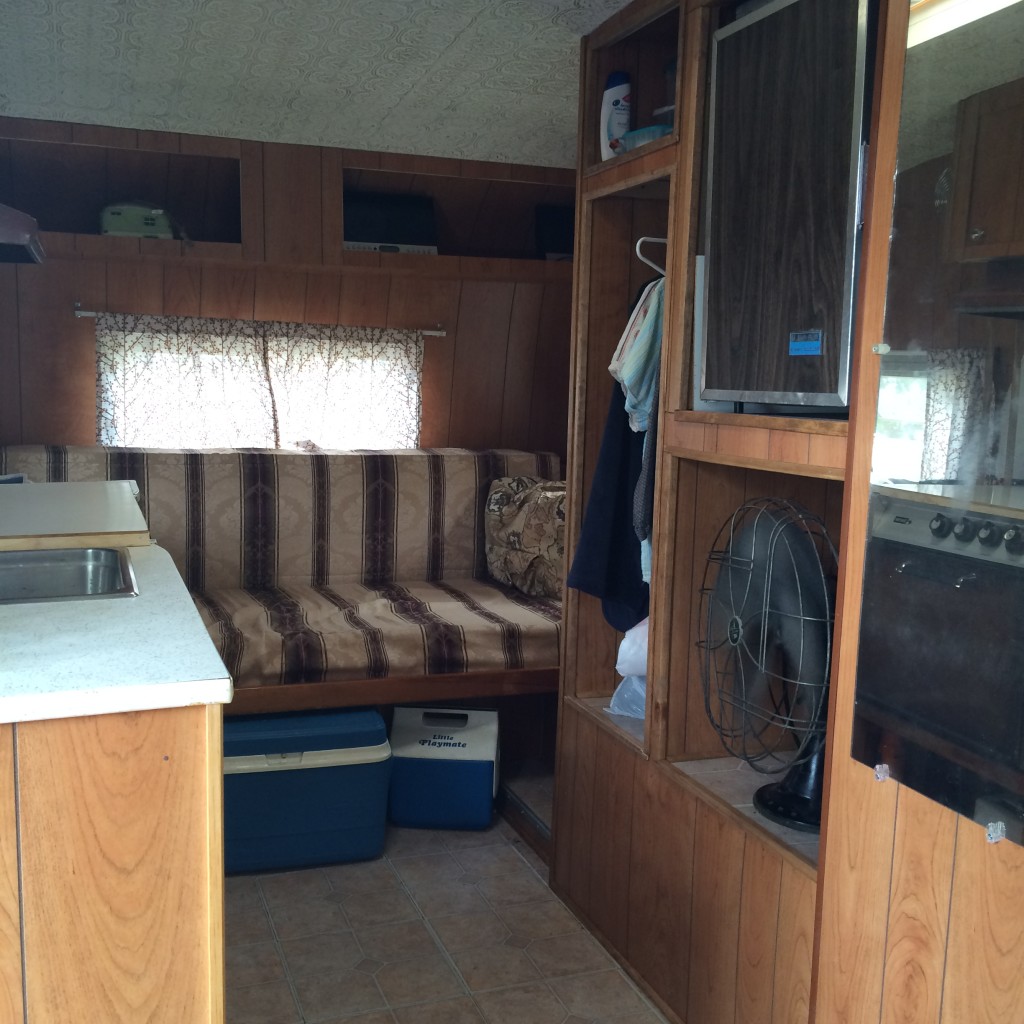 This is my favorite part. I just want to play cards and drink coffee at this little table.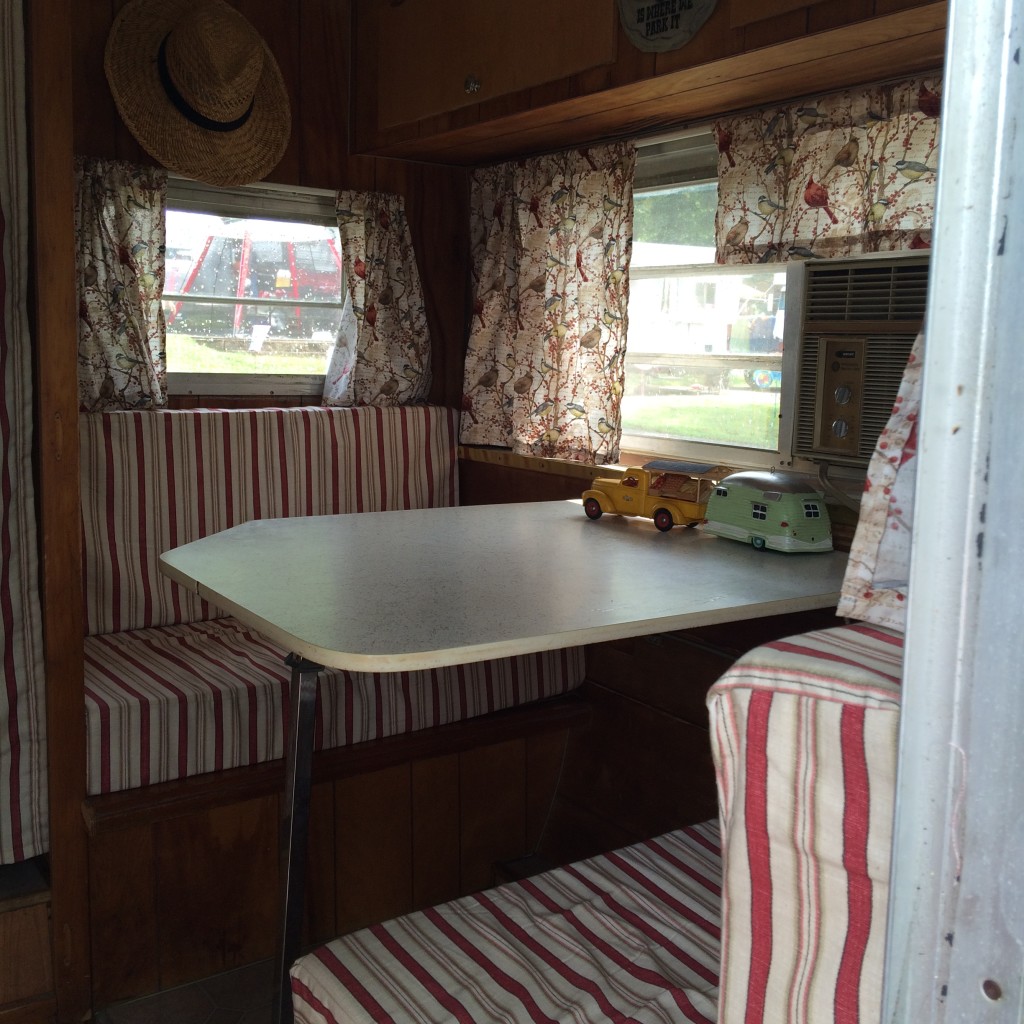 Saturday afternoon from 1-4, there was an Open House, where you walked from trailer to trailer and they welcomed you to come in and look around!
Hoping my dad's will look similar to this one on the outside soon.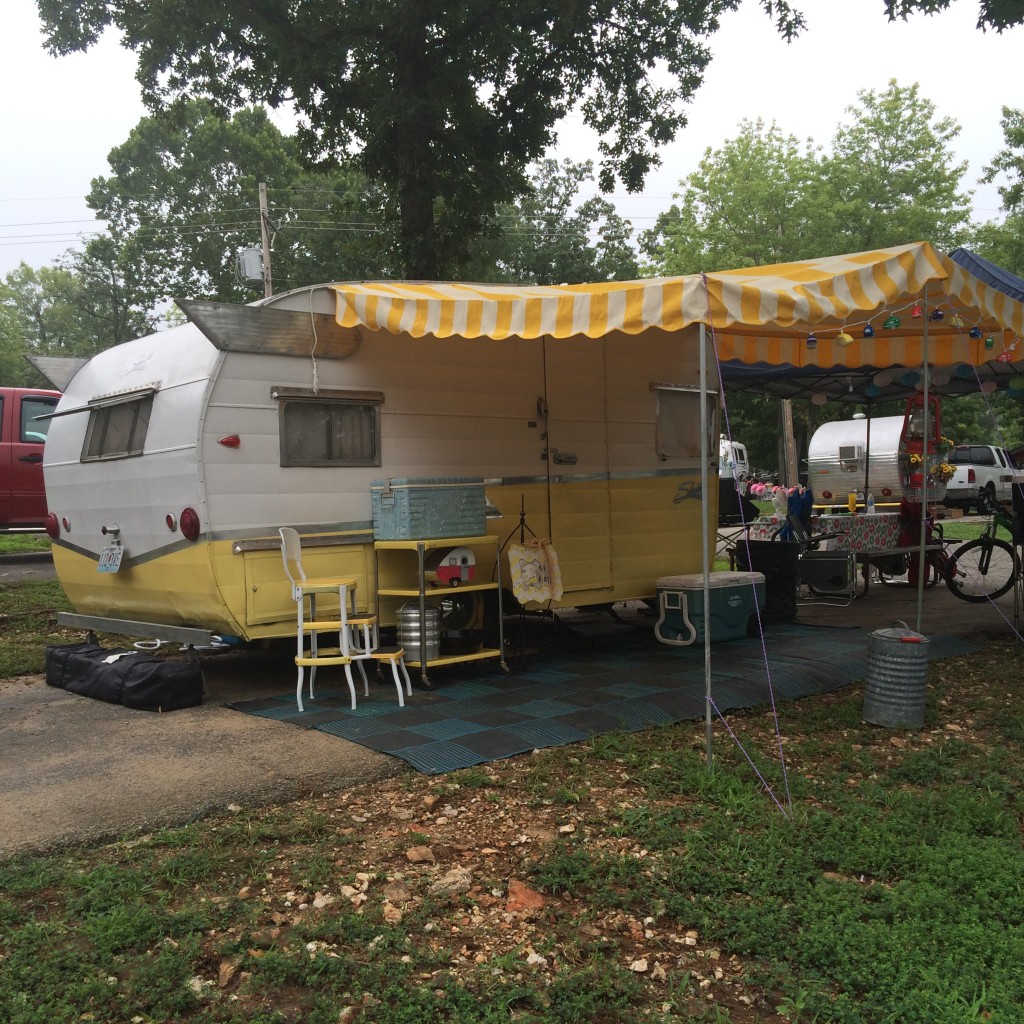 This family went bright on the inside and I love it!
This one was adorable.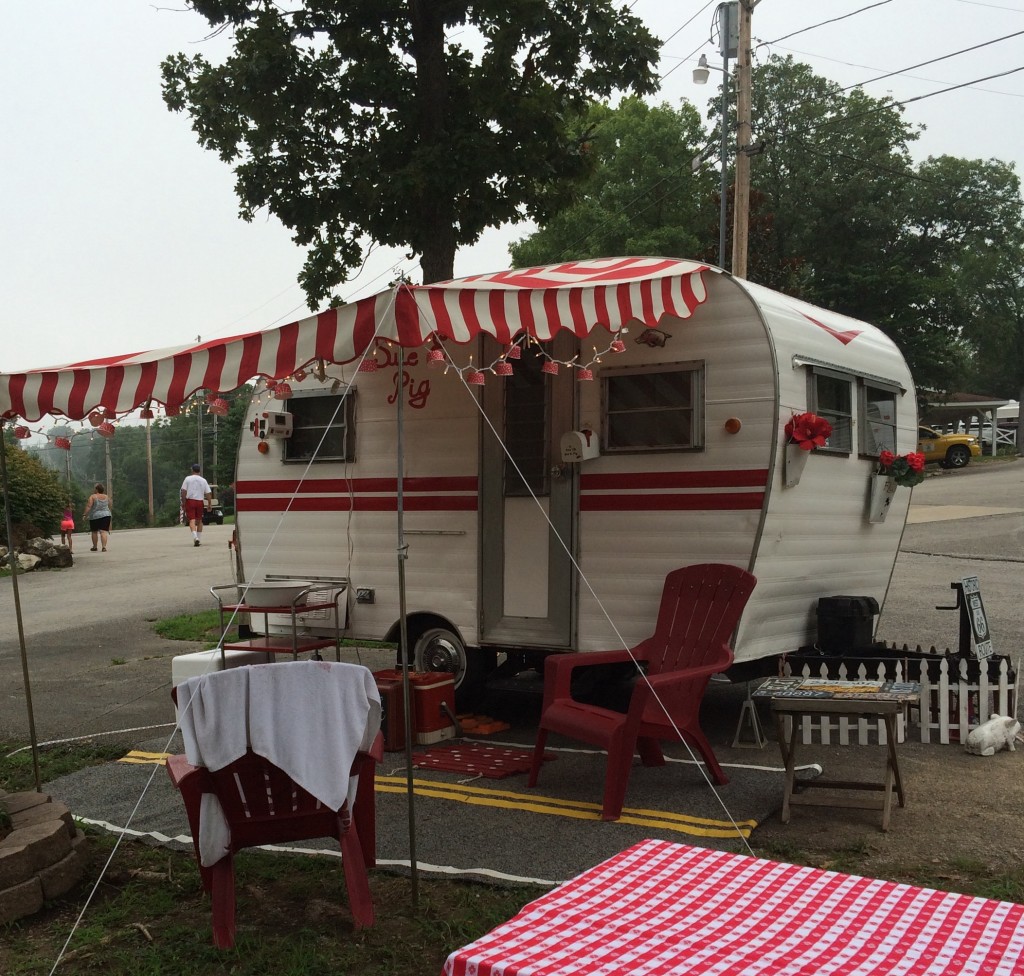 Another one of my favorites.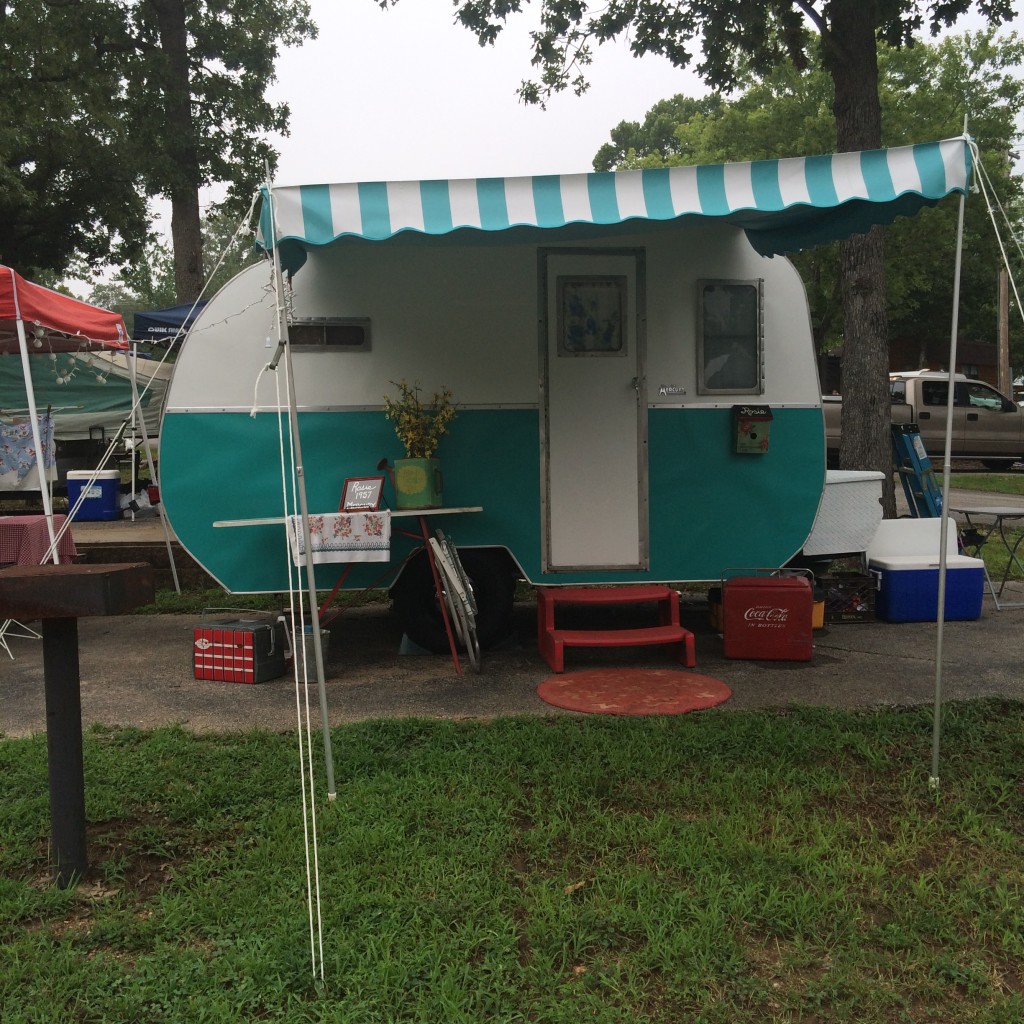 Check out these floors.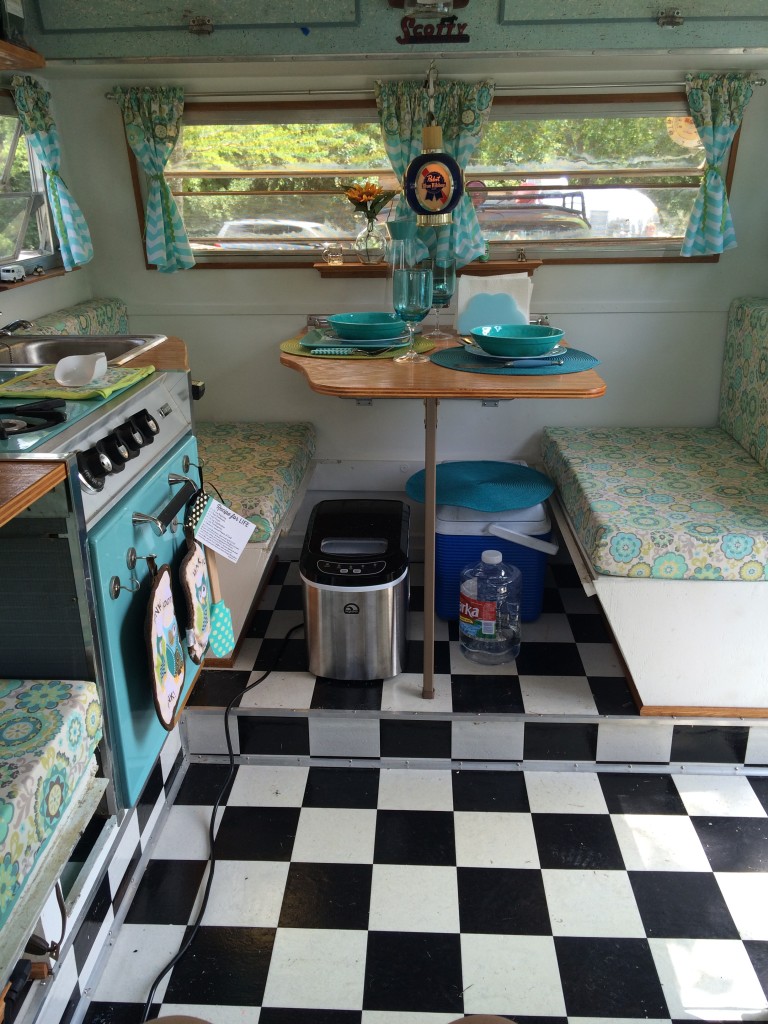 Love the bright colors.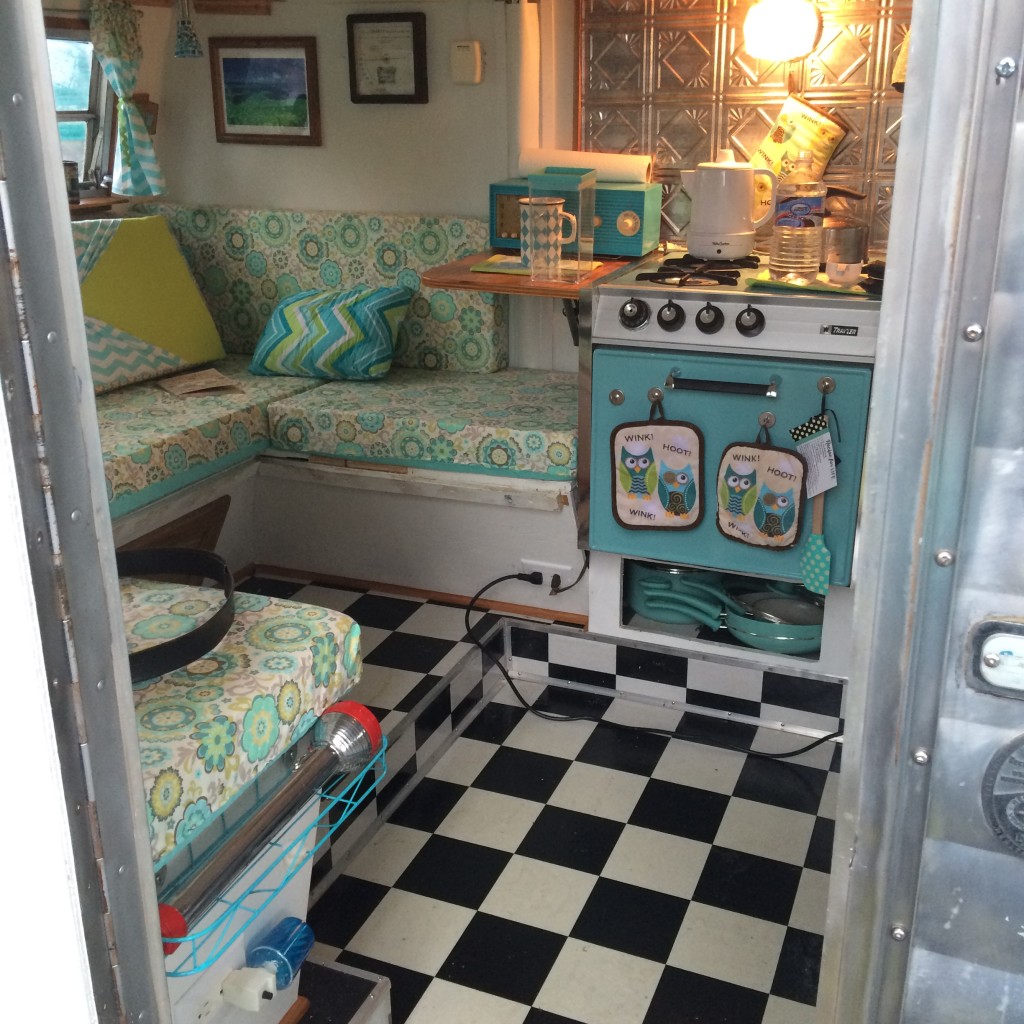 Check out the bicycle!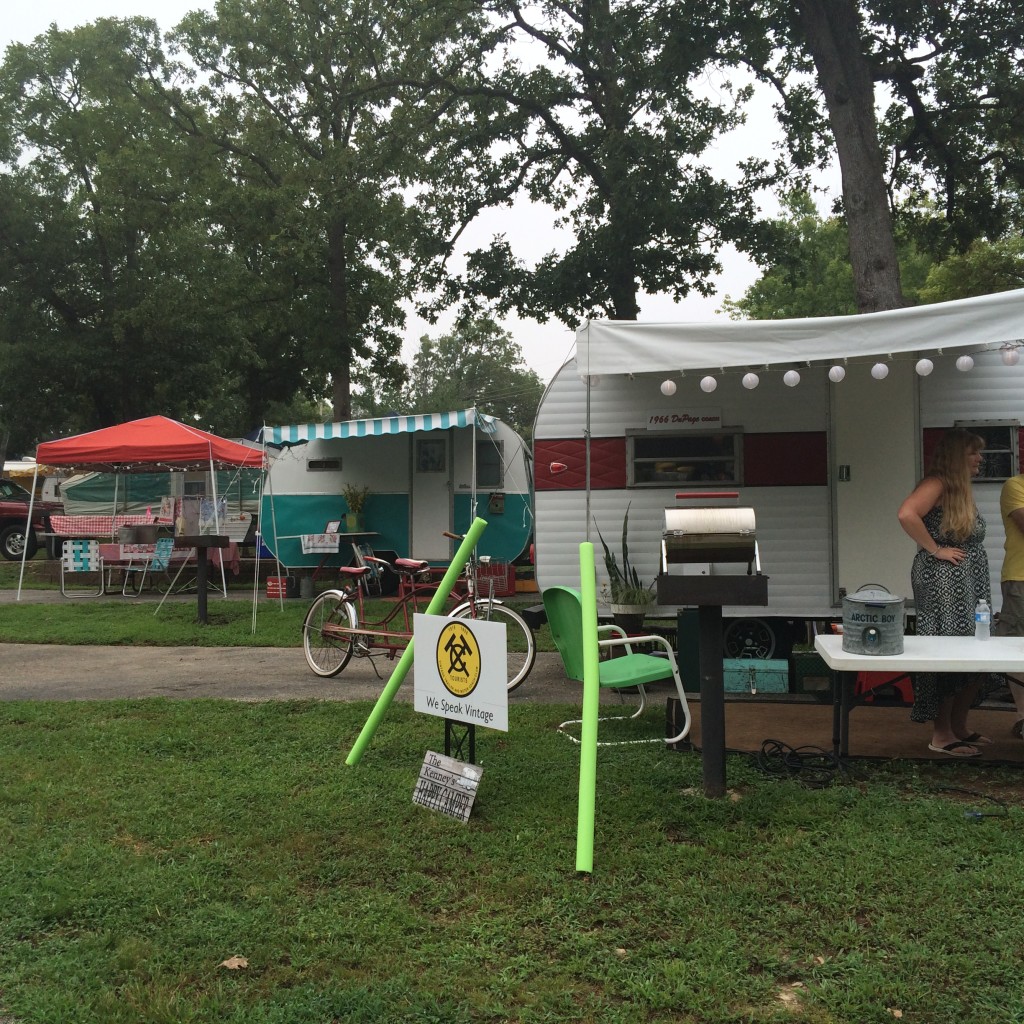 This couple (this is inside the red and white trailer above) loves to cook and they practically live in this little trailer. It had a great retro feel to it.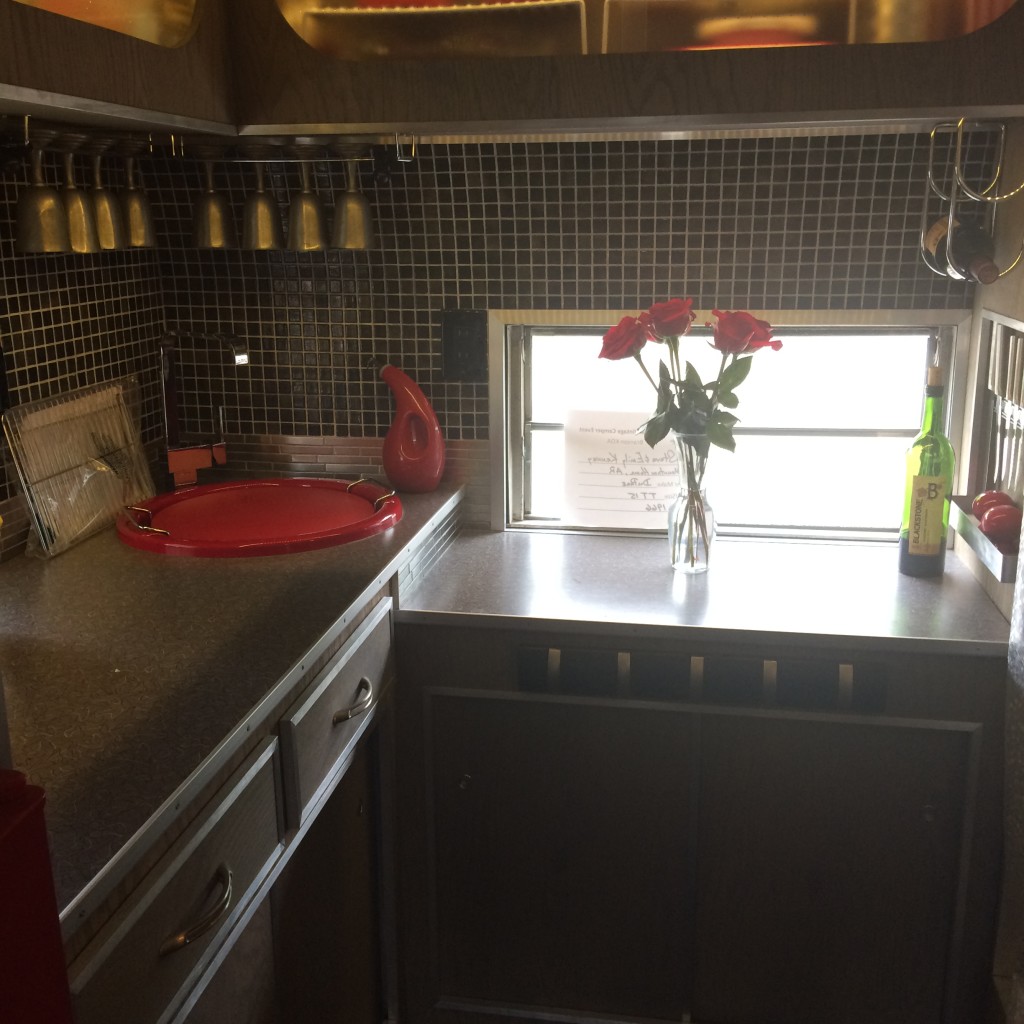 So many cute ideas!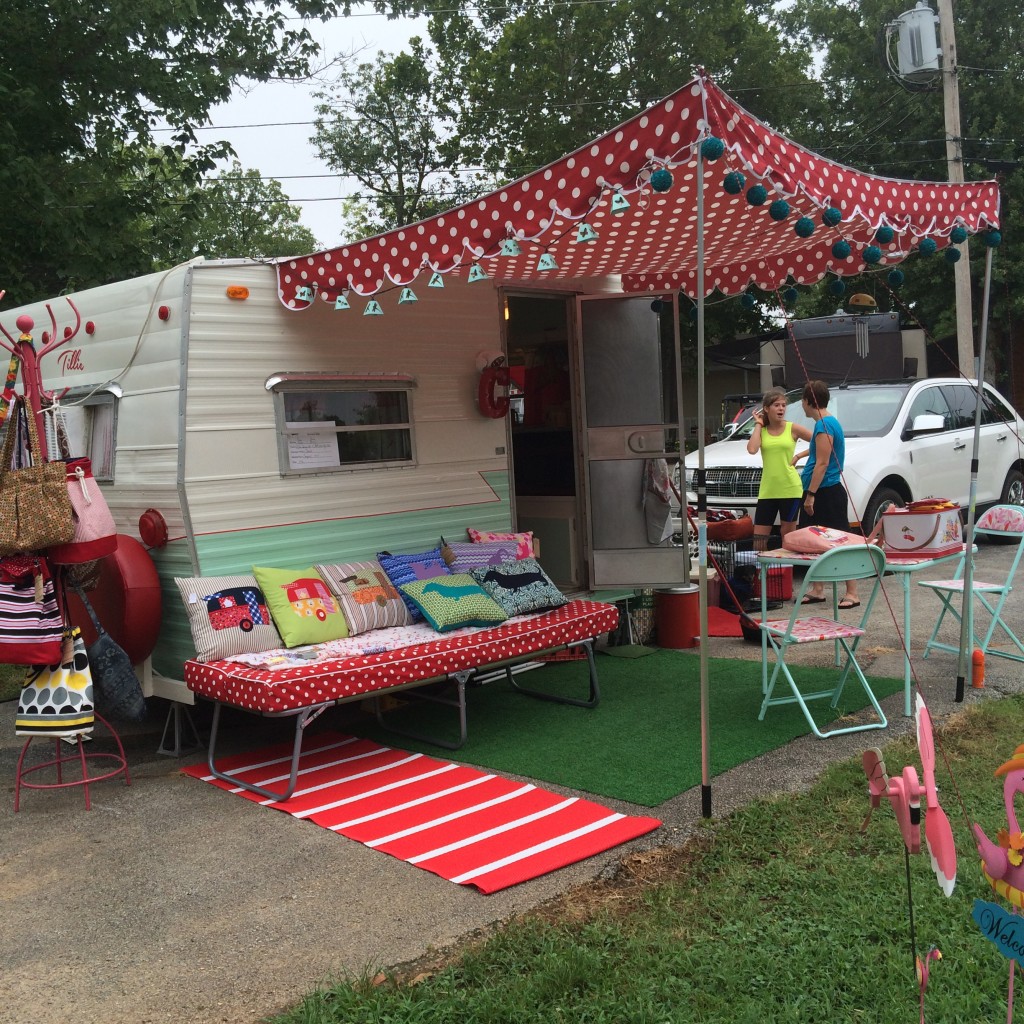 Not only were there some great trailers to look in, the view outside was beautiful too!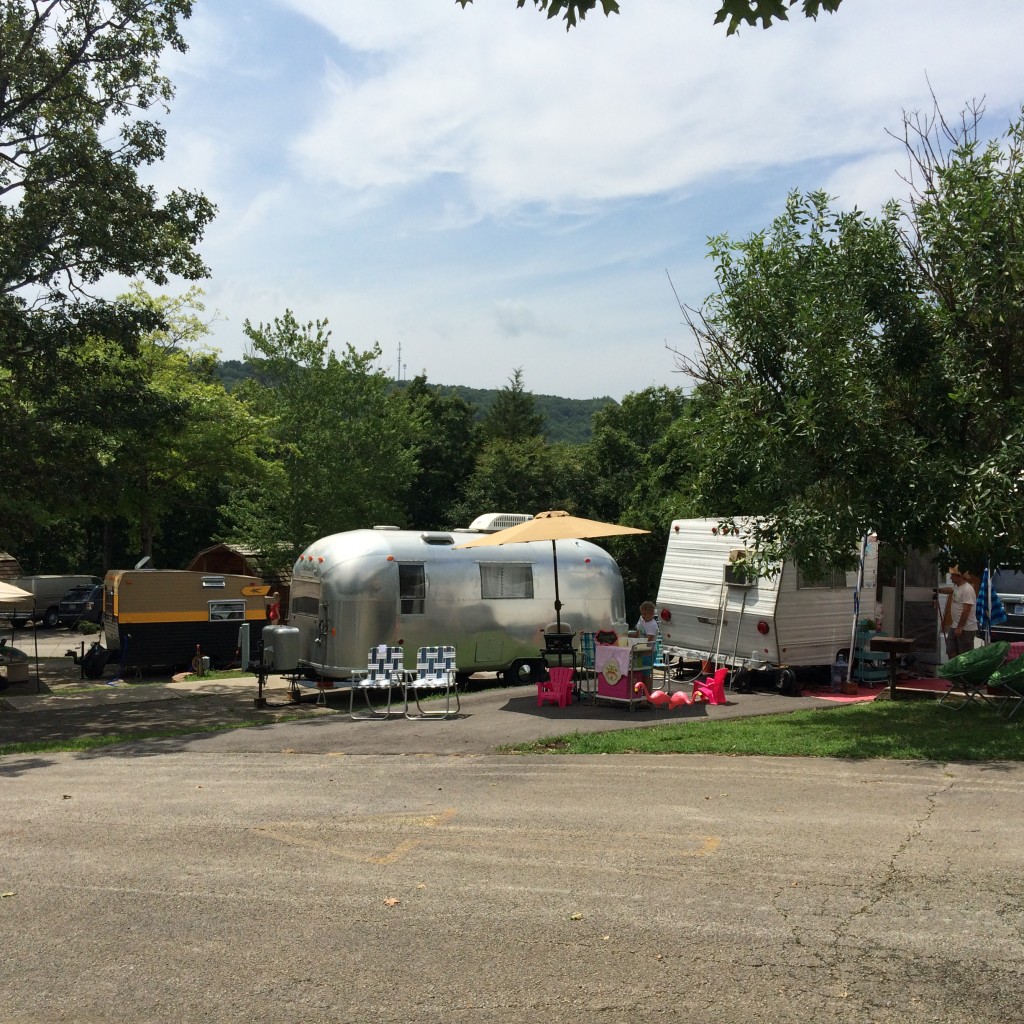 I really really want a little vintage trailer now.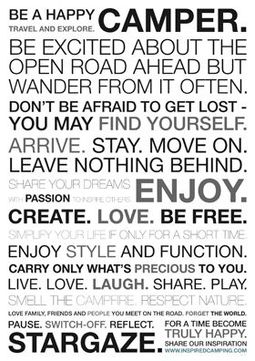 "love the life you live, live the life you love"