My mom showed up with some cute little mini multi grain croissants yesterday when she came for coffee. It was one of those times where it was just easier to have one with mom than explain why I didn't want to eat one. When she left, I threw the remaining four away. I really liked them and I knew that I would end up eating all of them.
I had plans to meet girlfriends for a birthday celebration, and right when i pulled into the parking lot, I had decided that I would order something point friendly off of the menu, and that I would drink coffee, not wine.
When I walked in, they had a table in the bar, and the waiter had just filled up three glasses with wine, one for each of us. I drank 1/2 price wine and shared 1/2 price appetizers.
I didn't handle the unexpected very well yesterday.
Here are yesterday's eats…..
Breakfast – 7 PPV
Scrambled Egg Whites with Onion's and Pepper's and a Laughing Cow Cheese Wedge, topped with Smashed Avocado. Toasted Cinnamon Raisin English Muffin with 1 T. Pumpkin Butter. Black Coffee.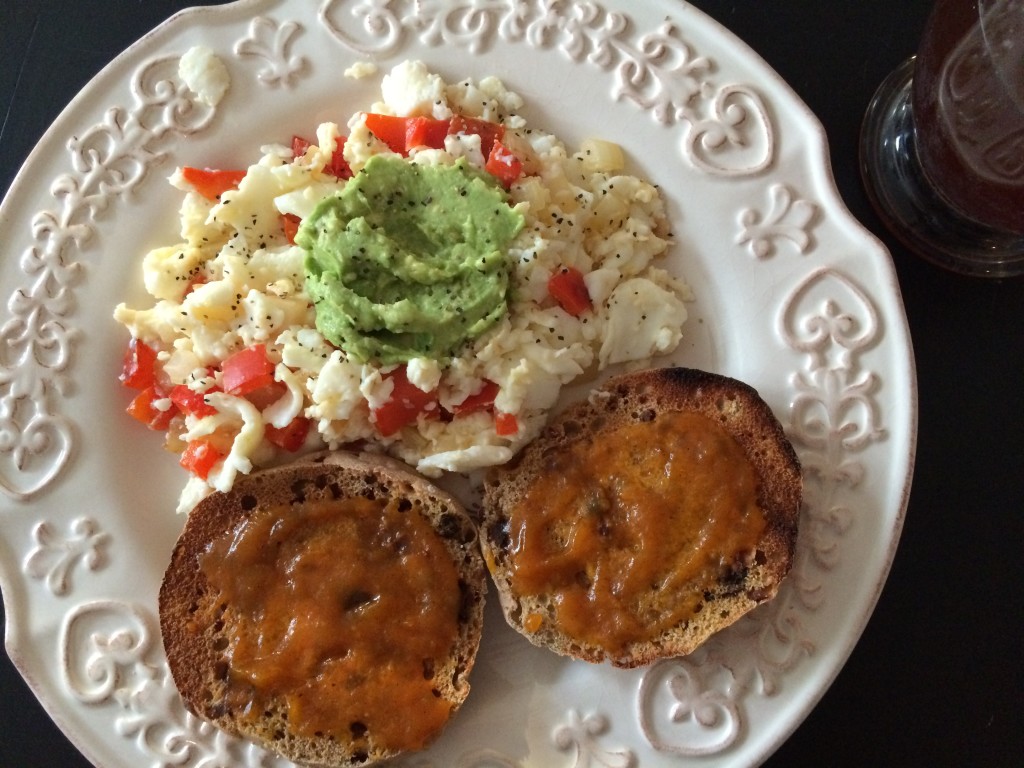 Snack – 4 PPV
Mini Multi Grain Croissant with Pumpkin Butter and Laughing Cow Cheese Wedge and Pumpkin Spice Coffee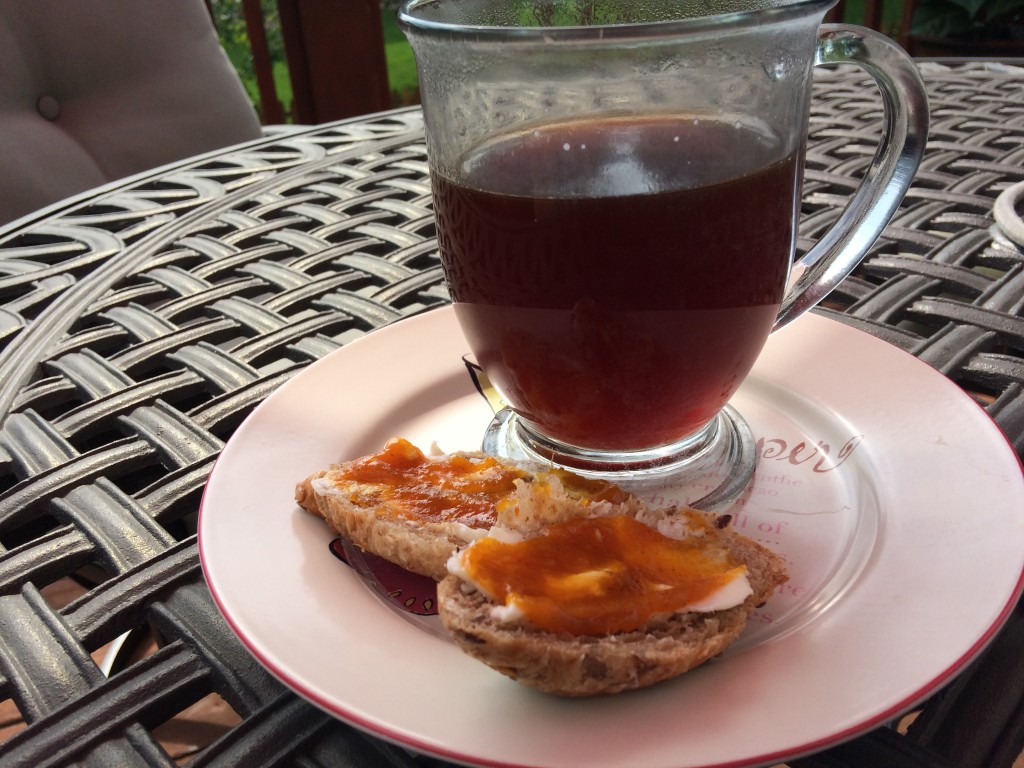 Lunch – 1 PPV
Spaghetti Squash, Tomatoes, Garlic and Onions, Parmesan Cheese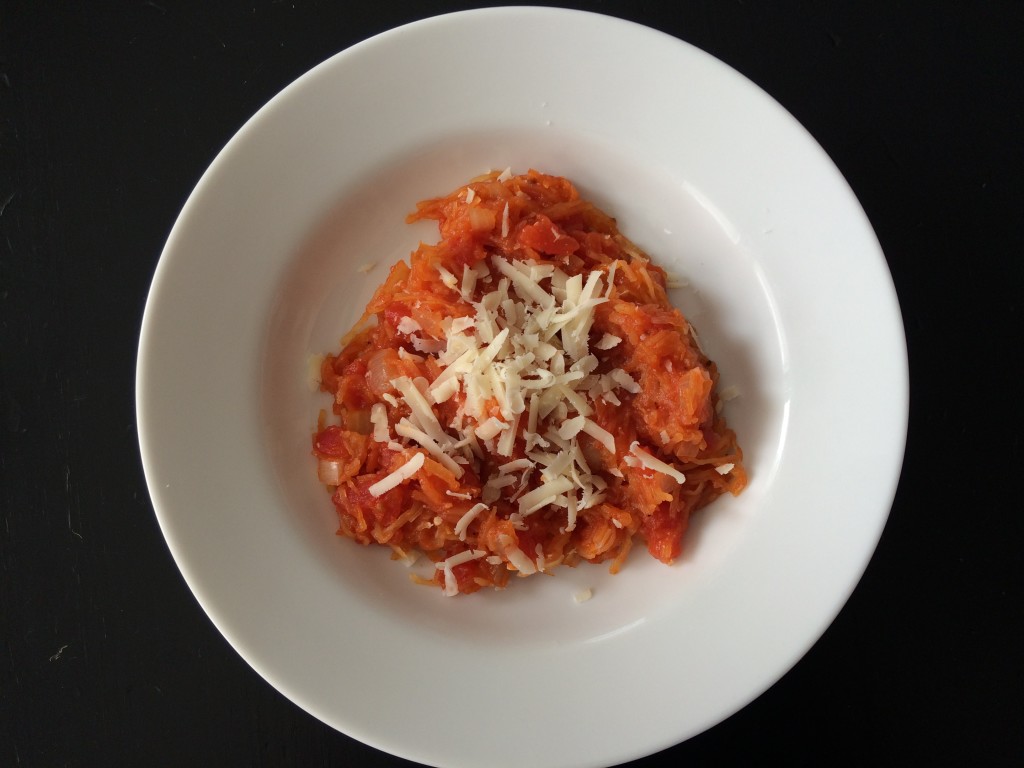 Snack – 3 PPV
Spaghetti Squash, Ground Turkey, Tomatoes, Garlic and Onions, Parmesan Cheese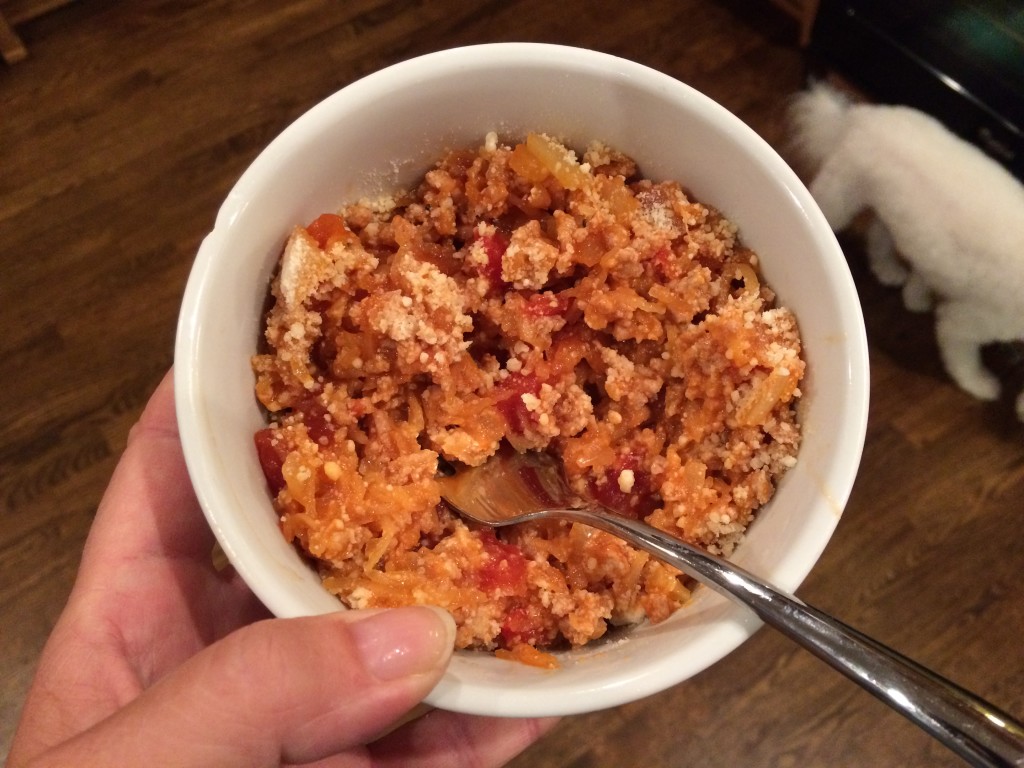 Dinner – 23 PPV
Wine and Appetizers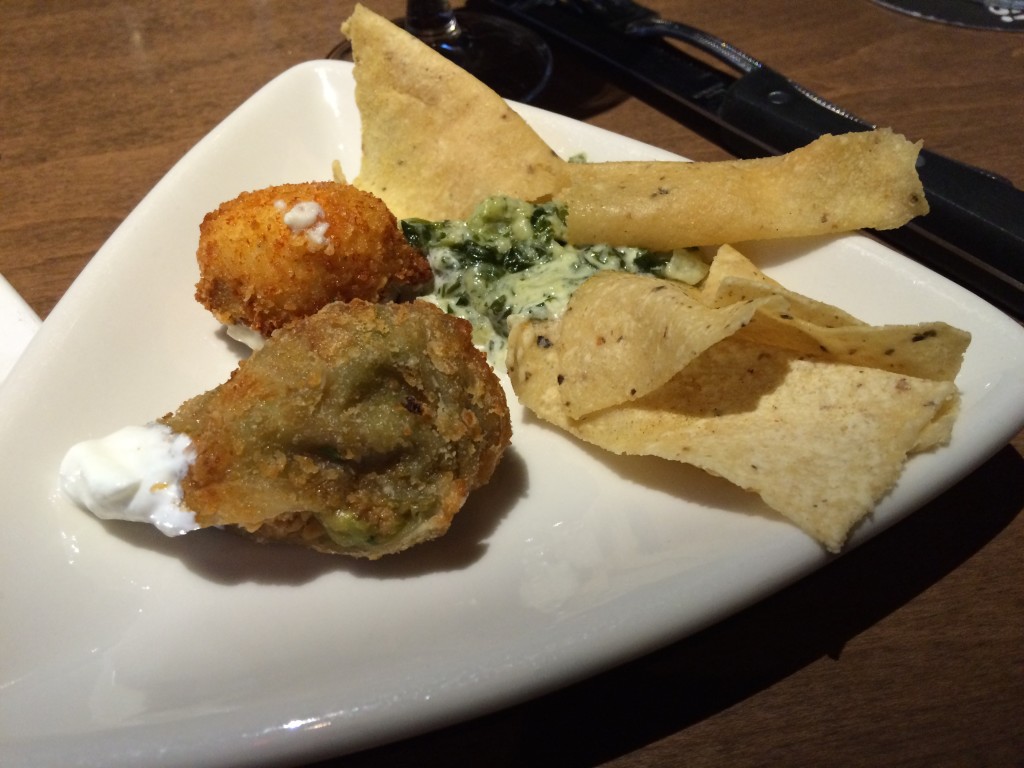 A few bites of free birthday dessert!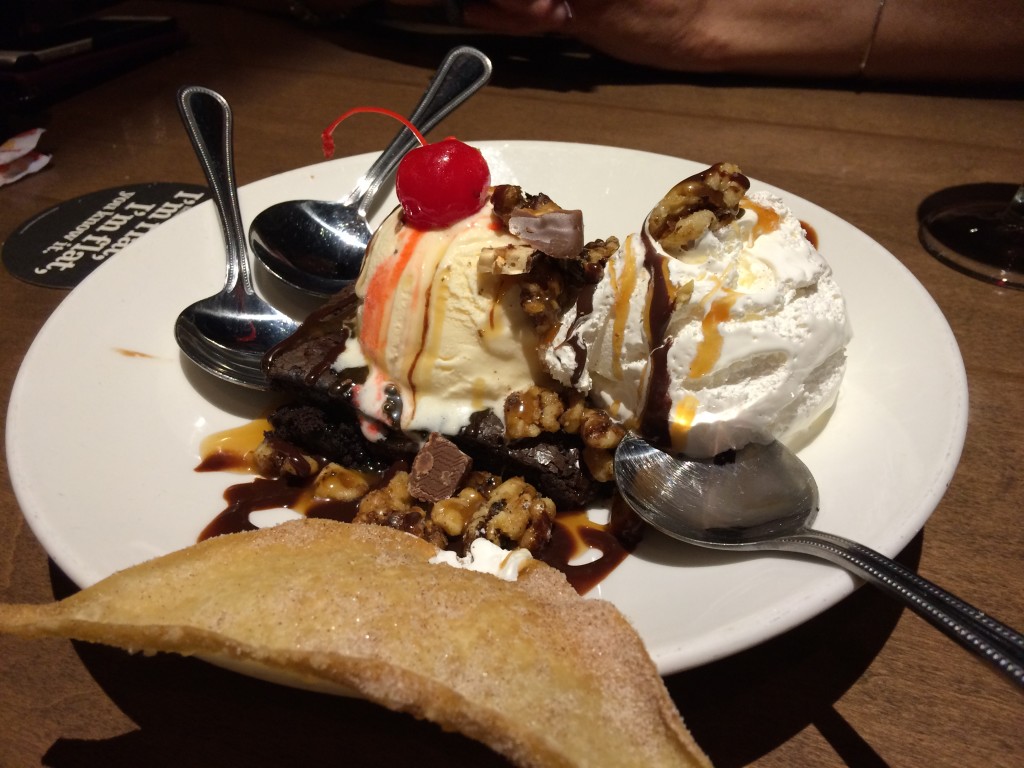 Weight Watcher's Points Plus
I can eat 26 PPV a day.
I can earn Activity Points by doing exercise, and eat them if I choose.
I have an allowance of 49 extra points that I can dip into throughout the week if I choose.
I should drink a minimum of 6 (8 oz) glasses of water each day.
My Weight Watcher Week Begins on Friday's
Breakfast = 7
Snack = 4
Lunch = 1
Snack = 3
Dinner = 23
Total = 38
Exercise = none
Activity Points Earned for the Day = 0
Activity Points Earned This Week = 14
Activity Points Remaining This Week = 7
How many ounces of water I drank for the day = 50
Remaining points from my 49 Points Allowance = 0
This is What I Will Accomplish in 2015
I will choose one occasion per month for Social Drinking (um..this is a work in progress)
I will go no more than two days in a row without exercise. (I've done "two a day's" to make up)
I will track every single day of the entire year. (I've only NOT tracked a few weekends this year.)
I will run in a minimum of six 5K's. Three down, three to go!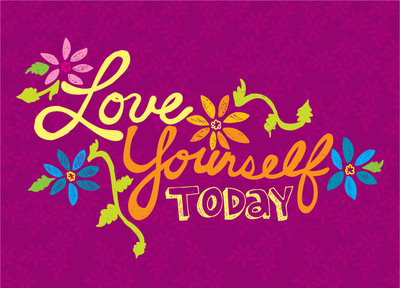 "love the life you live, live the life you love"