Yesterday was a super lazy day that included sleeping in, then coffee in my pjs at a neighbor's house with friends. After I came home, I made myself a yummy breakfast and remained in my pj's for the rest of the day.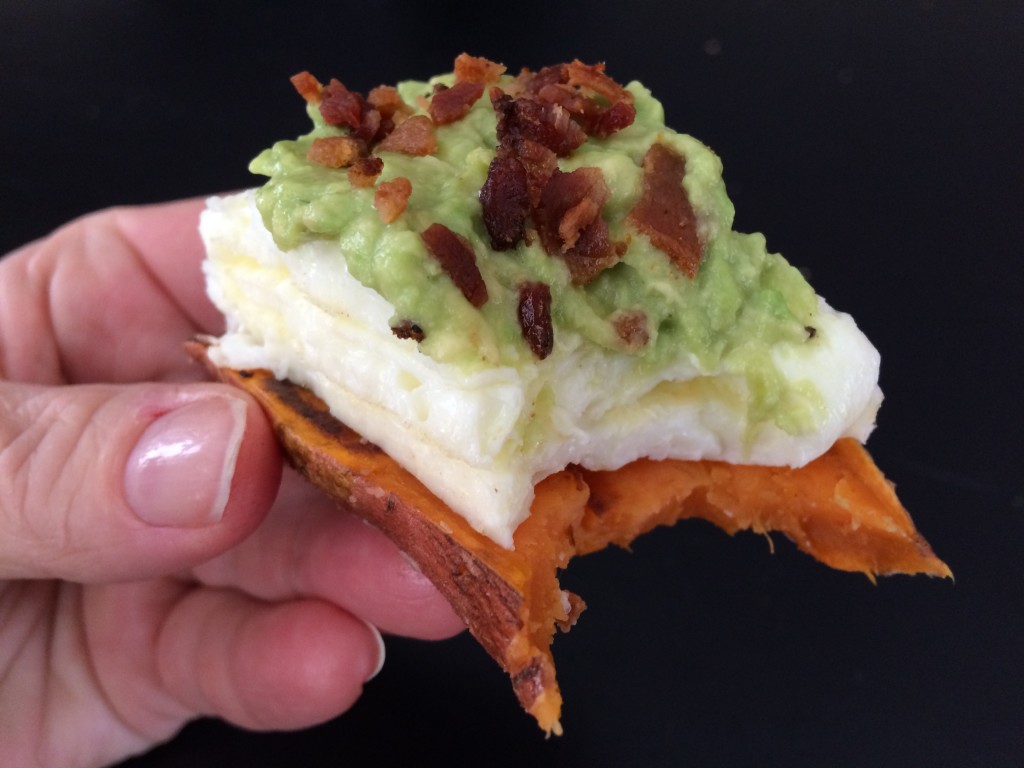 I made a Shepherds Pie for dinner. This picture cracks me up below the above picture. It looks like a mini casserole!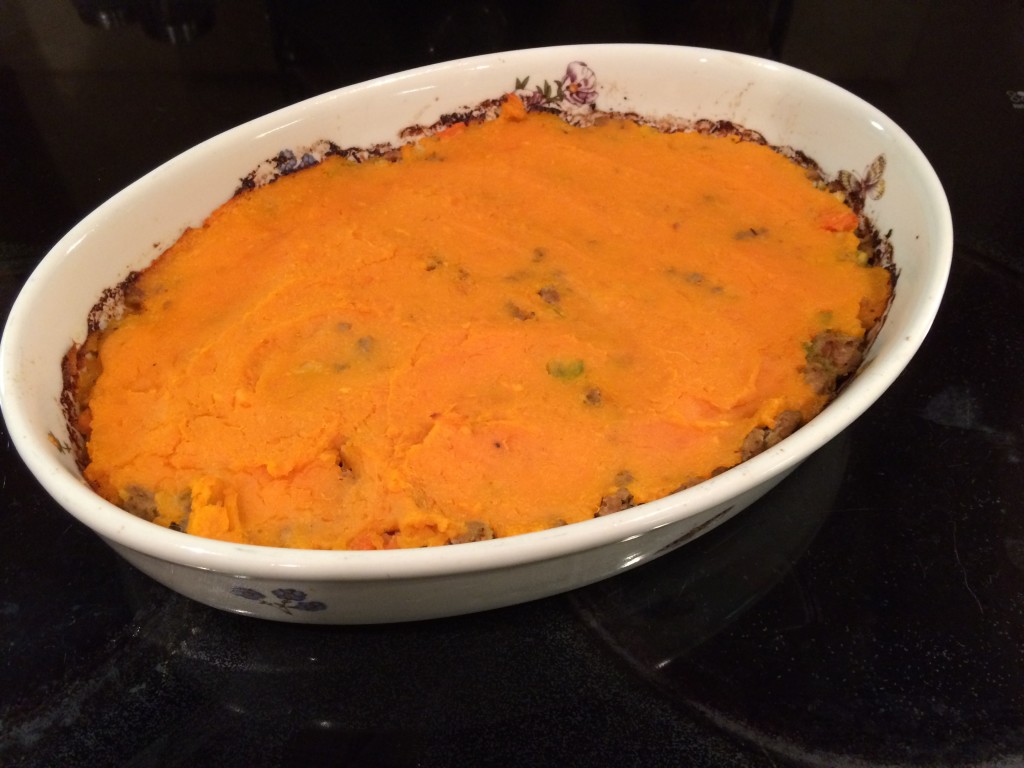 I cooked up a package of paleo bacon. Did you know that it's really hard to find bacon with NO added sugar? I buy this at Whole Foods.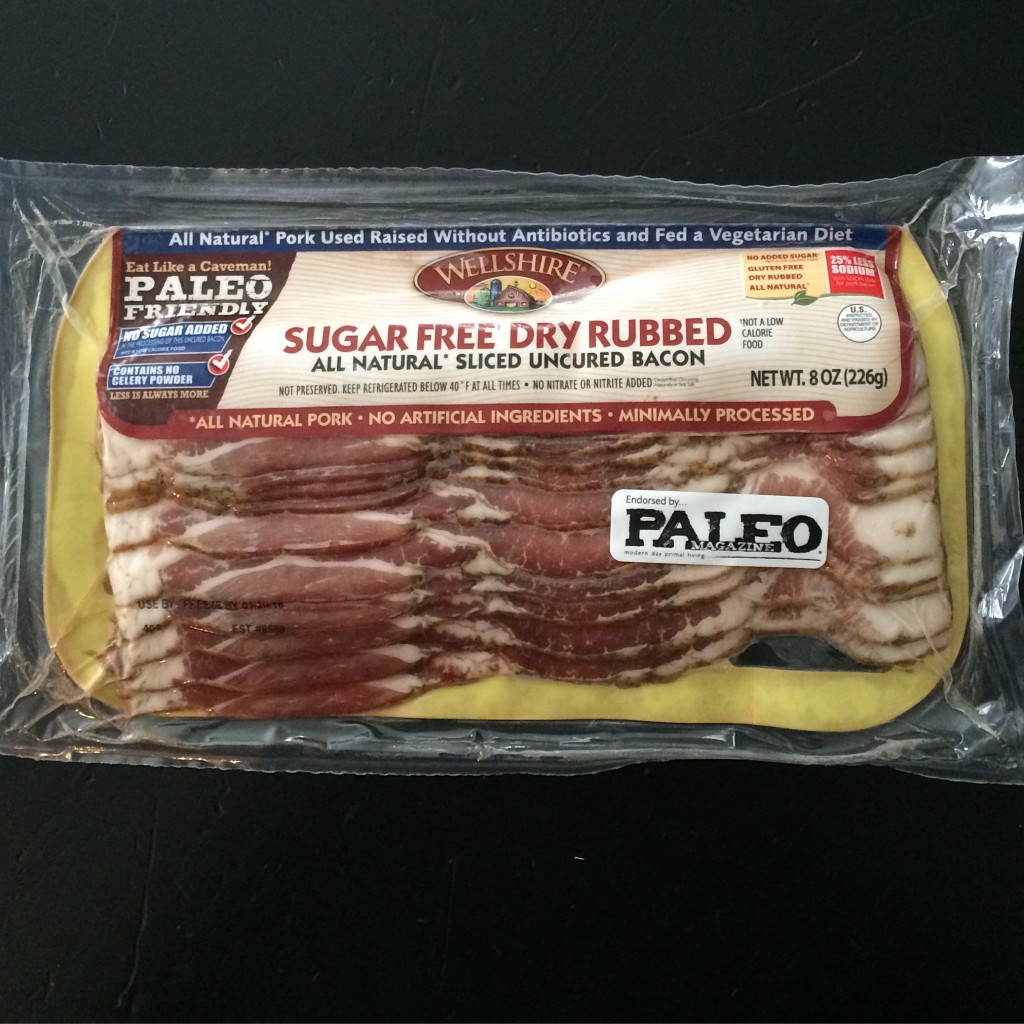 I made a yummy breakfast for my pups. Yep, I did. These kids love sweet potatoes, bacon and egg whites just as much as I do!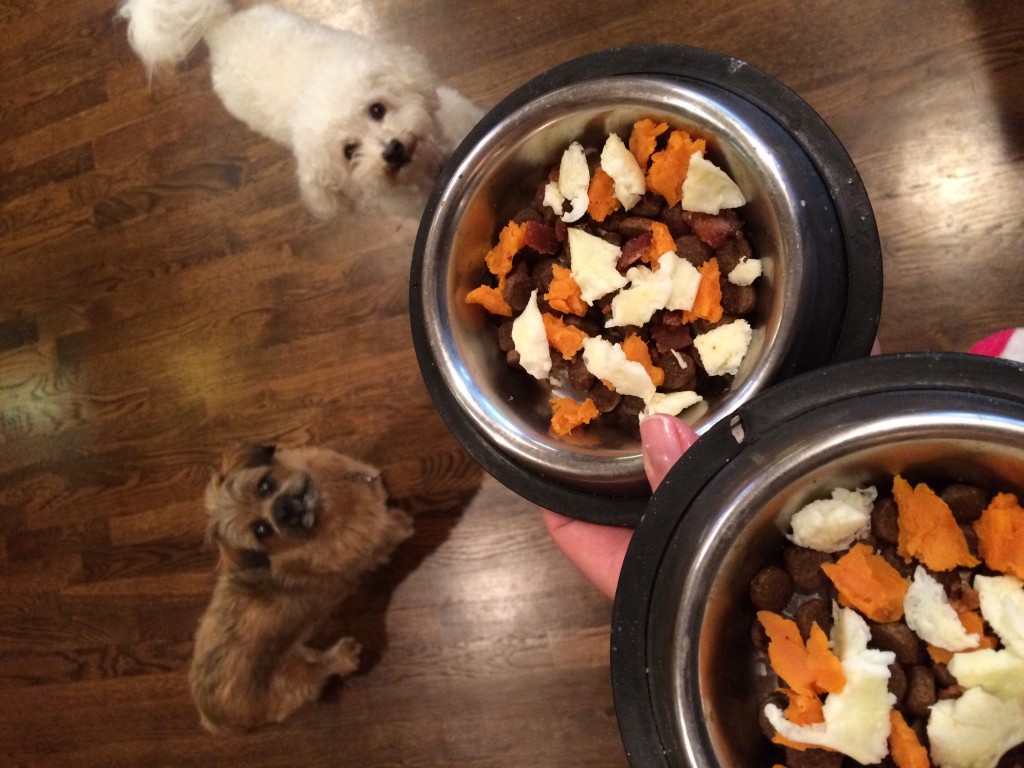 I put the rest of the cooked bacon in the freezer. This makes breakfast super easy for Mike on the days that he wants bacon. He can make himself some eggs real quick to have with a slice or two of bacon, or grab some hard boiled eggs and some bacon from the freezer to take to work to eat a later breakfast…..or….if he's really lucky, he can grab the container labeled "breakfast" (true story) that I've prepared for him the night before with perhaps some scrambled eggs with some crumbled bacon mixed in? Seriously….this guy's got it made.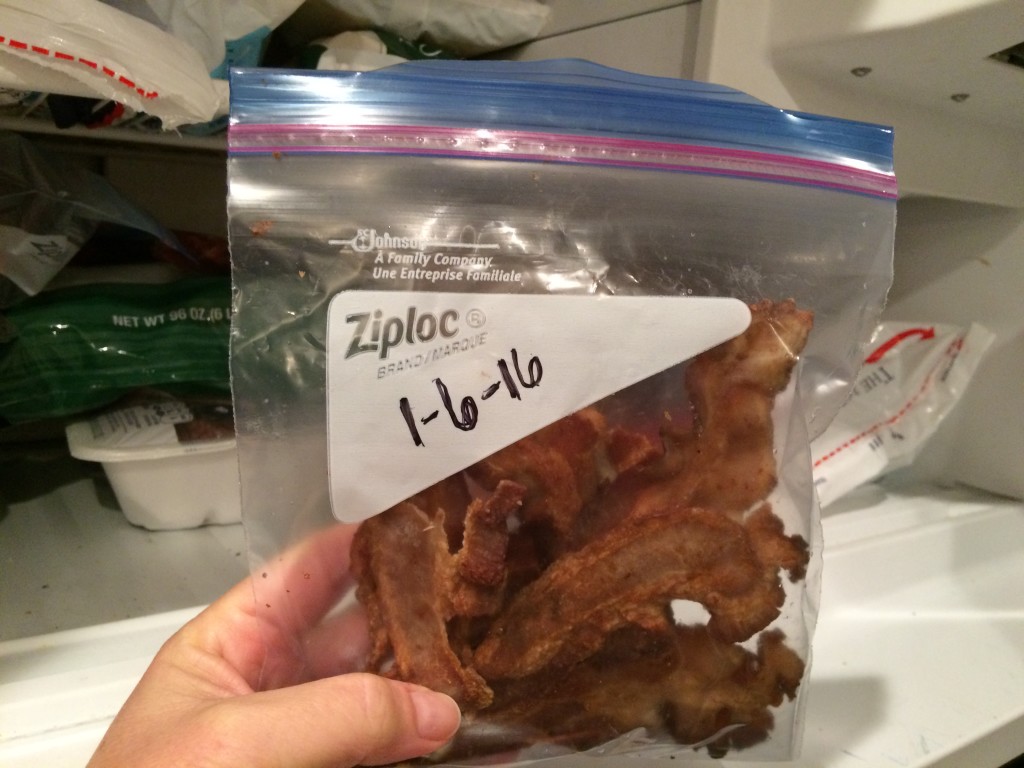 Who am I kidding? I've got it made too. I spent the entire day in my pajama's!!
Anyone else binge watching "Making a Murderer" on Netflix? Egads.
Here are yesterday's eats….
Breakfast – 7 SP
Sweet Potato Buns (80g) topped with 3 Egg whites, Smashed Avocado (20g) and 1/2 slice crumbled bacon.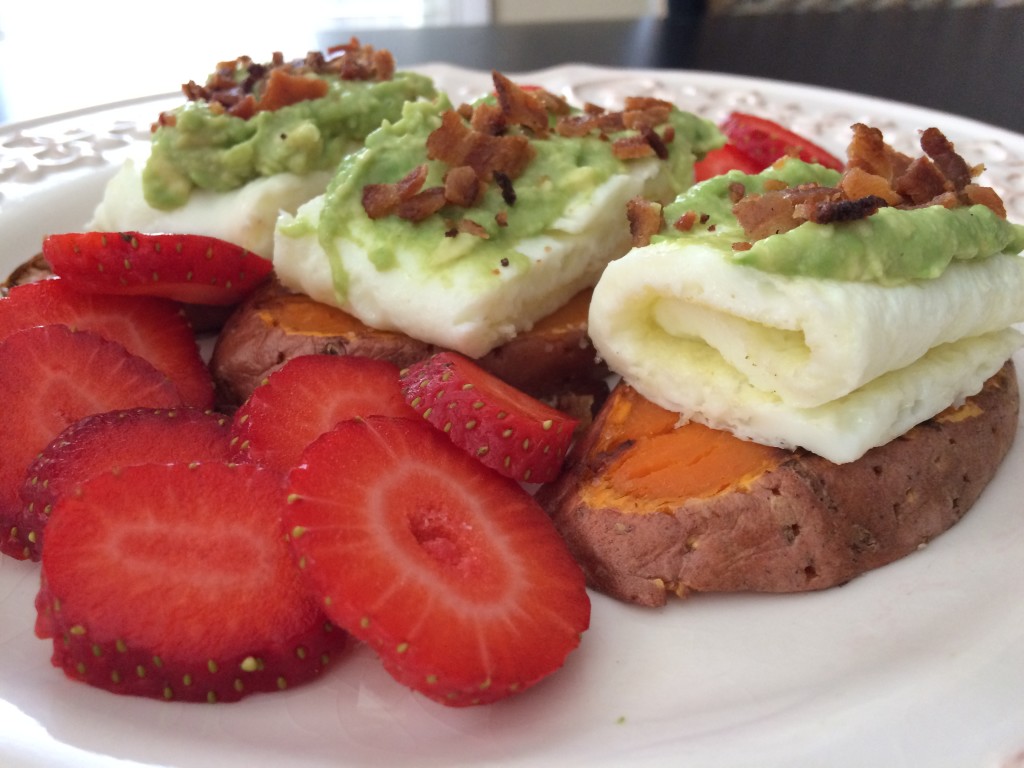 Love this breakfast!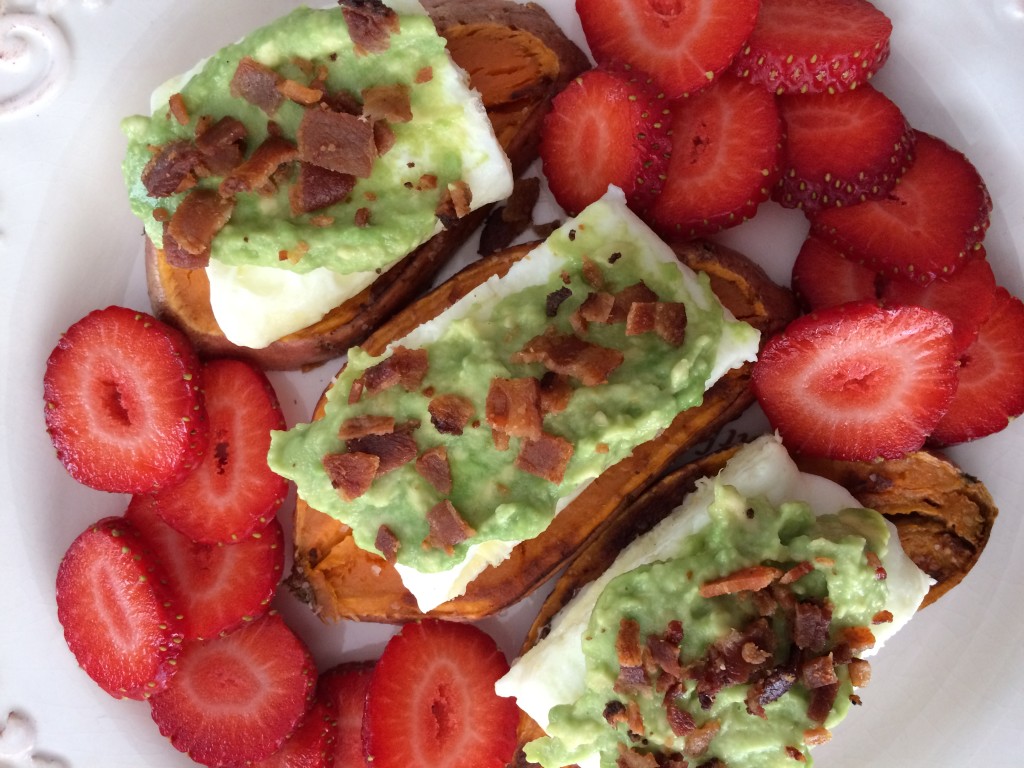 Lunch – 7 SP
Left over Turkey Spaghetti with zoodles and spaghetti squash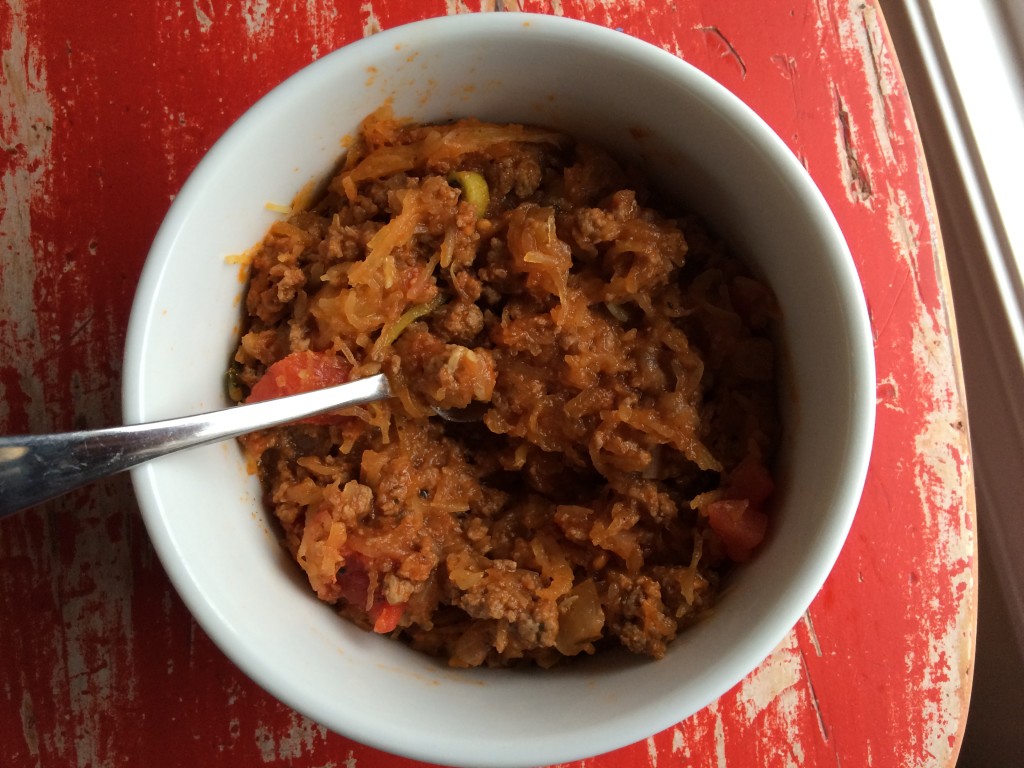 Snack – 7 SP
More sghetti…….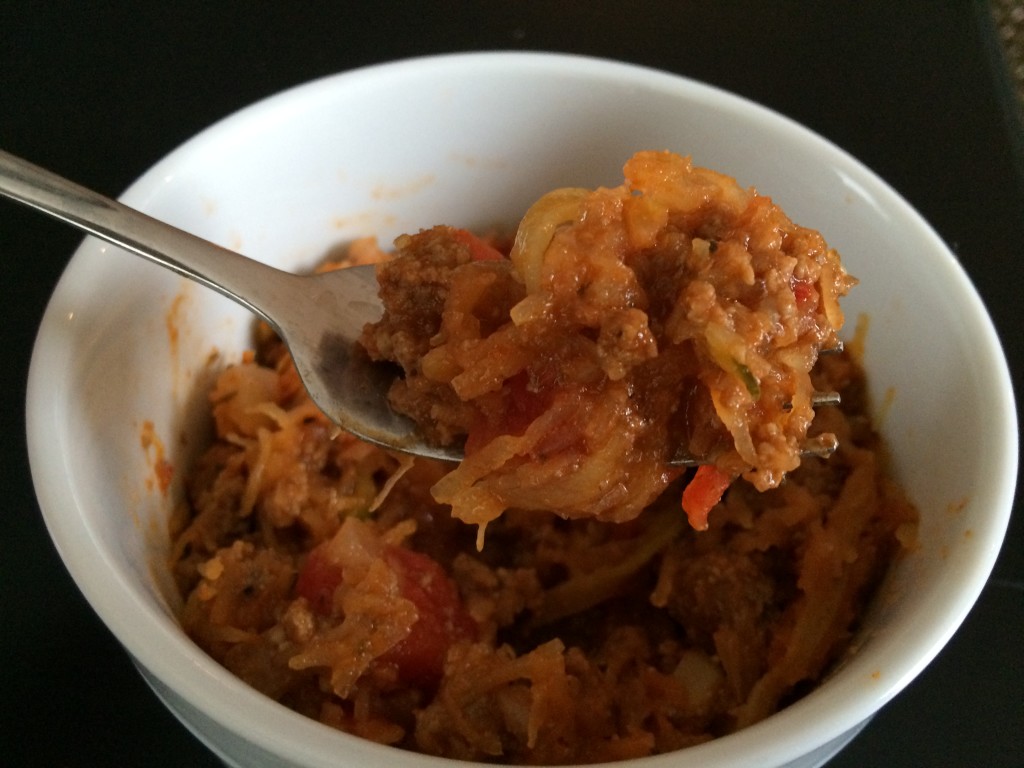 Dinner – 11 SP
Shepherd's Pie from my Whole30 Cookbook. I made a few changes in this recipe. The recipe calls for beef, and I used Turkey. The recipe includes coconut milk added to the sweet potatoes, but I used Vegetable Broth. Dinner was a hit and I ended up eating a little more than I have in my bowl here which would have only been 7 SmartPoints.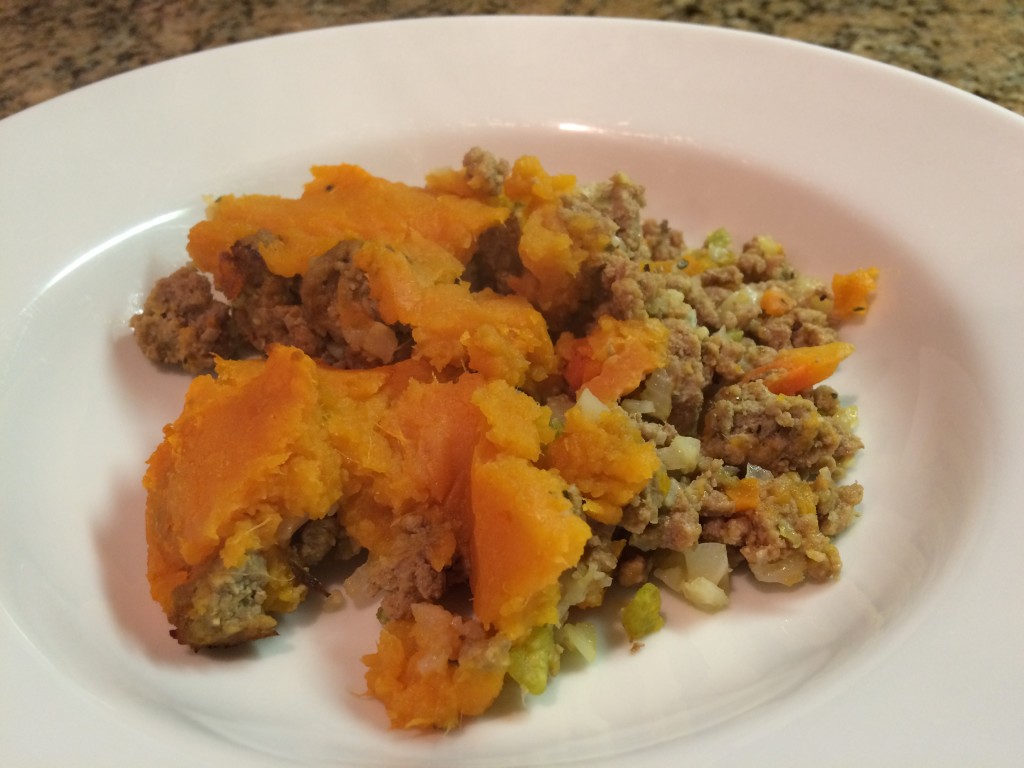 My 2016 Goals
Make time each week to Meal Plan
Drink 100 ounces of water each day
Exercise 5 days a week
Three Meals and One Snack, Daily
Weight Watchers
I can eat 30 SmartPoints a day.
I have an allowance of 35 extra Weekly Points that I can dip into throughout the week if I choose.
My Weight Watcher Week Begins on Friday's
Breakfast = 7
Lunch = 7
Snack = 7
Dinner = 11
Total = 32
Exercise = none. I was in my pjs guys.
How many ounces of water I drank for the day = 100+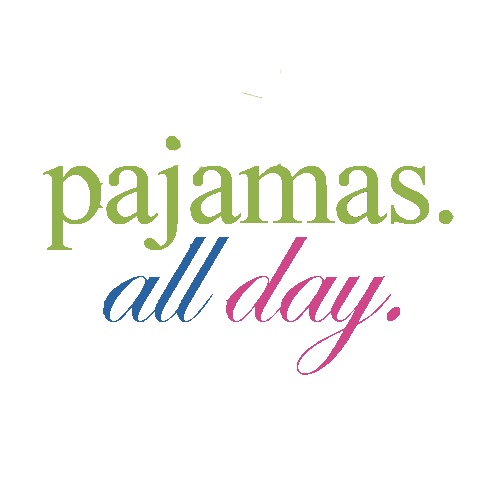 "love the life you live, live the life you love"