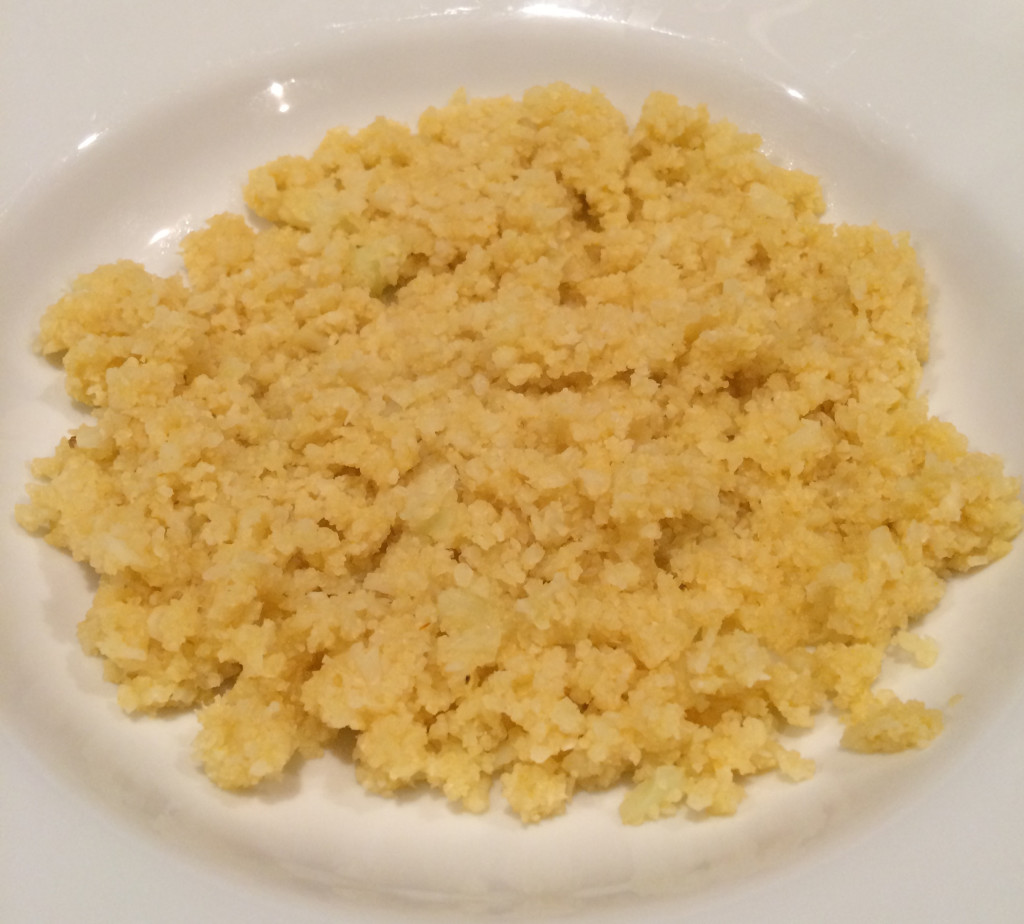 I love finding new ways to cook different foods, especially foods that are Weight Watcher friendly and taste great. While doing Whole30, and counting SmartPoints, I'm always looking for different ways to eat my veggies. I had heard of Cauliflower Rice before, but I like Whipped Cauliflower so much, I hadn't taken the time to try the rice yet.
Well, that's now changed.
This could not be any easier to make, and I like easy. I make my Cauliflower Rice using this Vegetable Broth from Trader Joe's because I love the flavor it gives the rice without having to add anything else, except maybe a little salt. You could certainly use water in place of the broth, but that seems boring. No judgement though if wanna be boring.
Cut up the cauliflower and place it in a food processor. Grind until the size of rice. I have a baby food processor because I'm cheap, so I need to do three or four batches, but seriously, this is still quick and easy, I promise.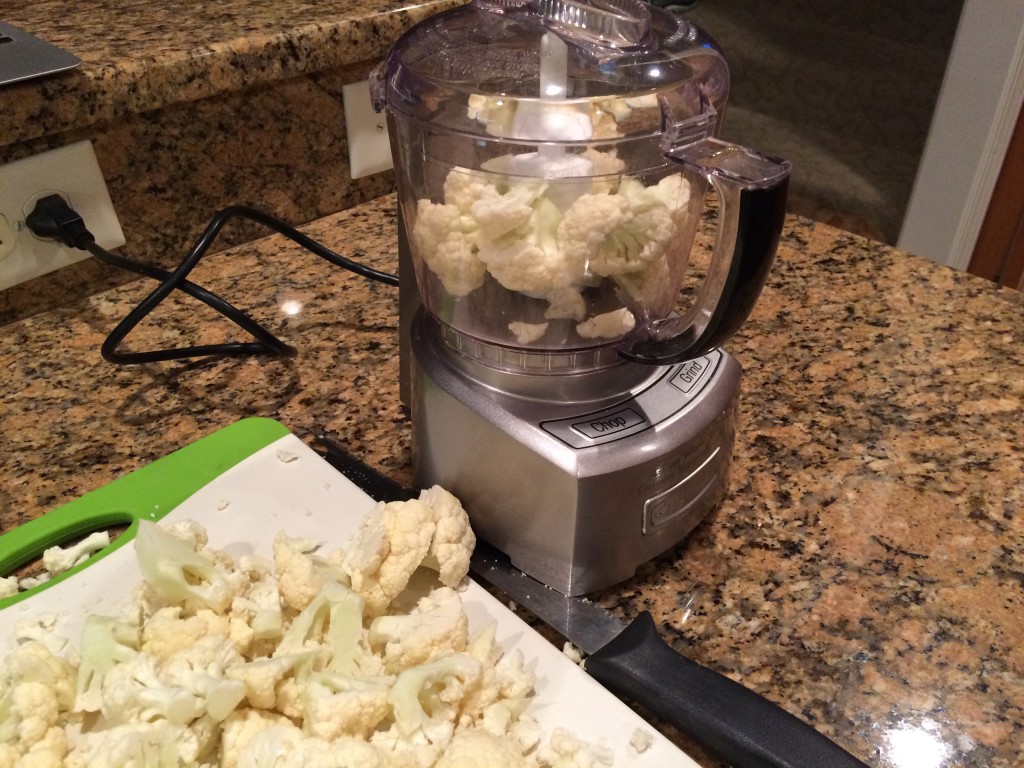 Look! Rice!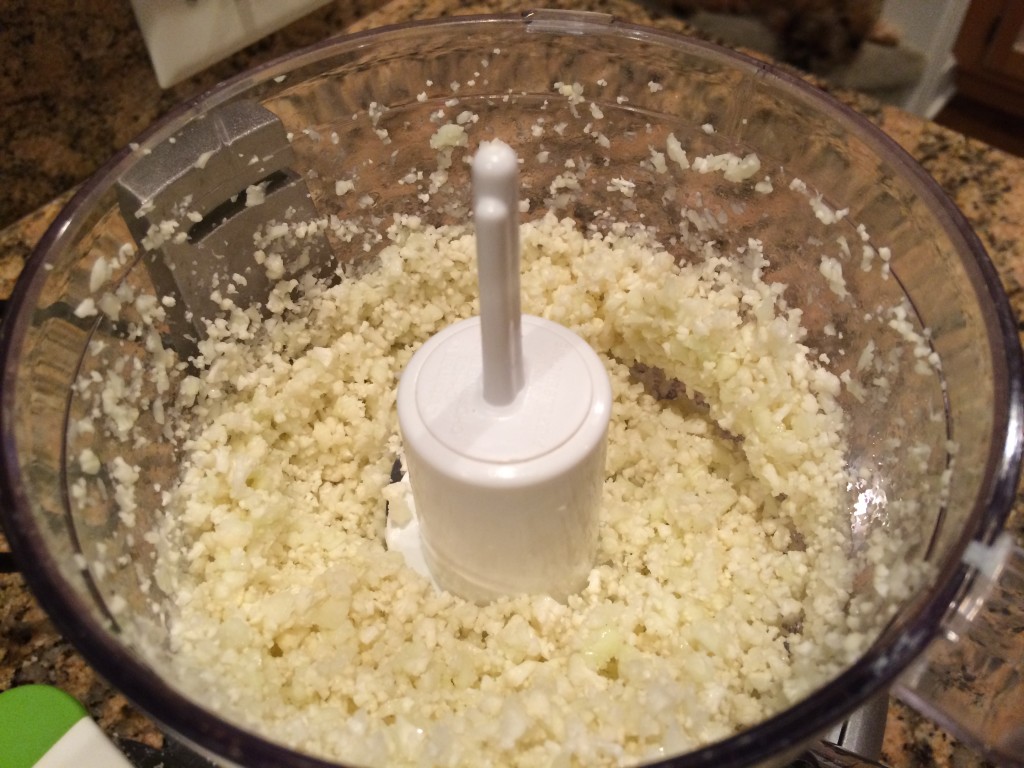 Once you have all of the cauliflower to the size of rice, add it to a pot with 1/4-1/2 C of broth. You want the cauliflower to be moist. Heat over medium high heat until cauliflower begins to steam. Cook for 5-8 minutes, or until cauliflower is tender. Stir while cooking to prevent the cauliflower from sticking to the bottom of the pan.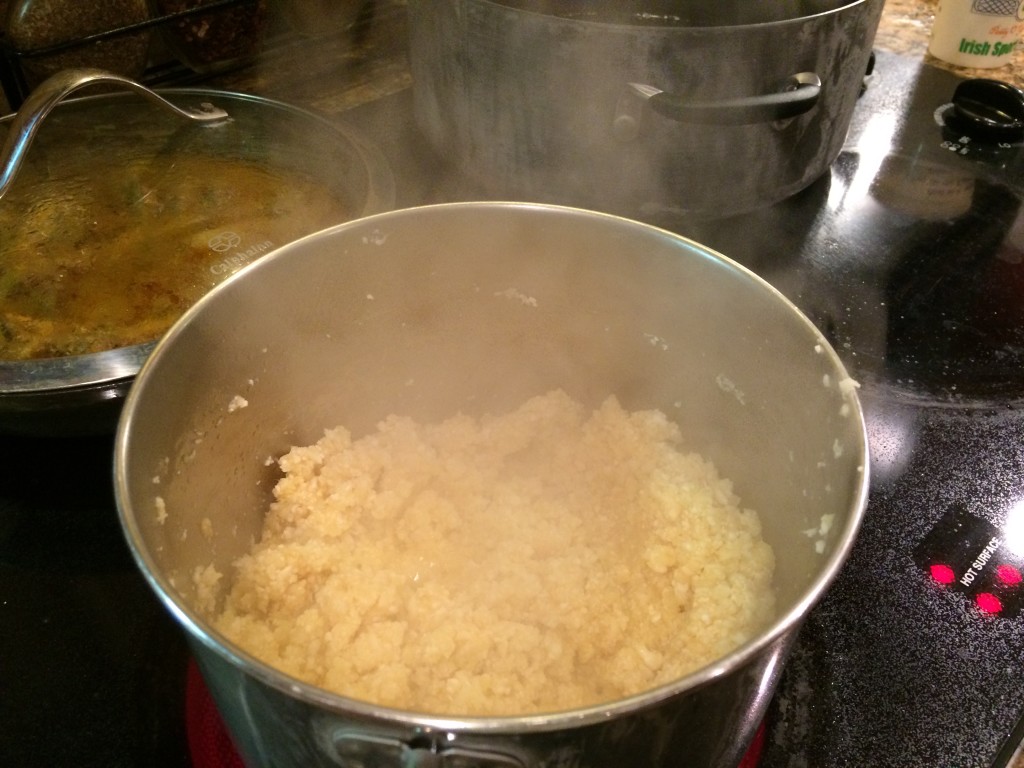 Season with salt, if desired. Pretty quick and easy, wouldn't you say?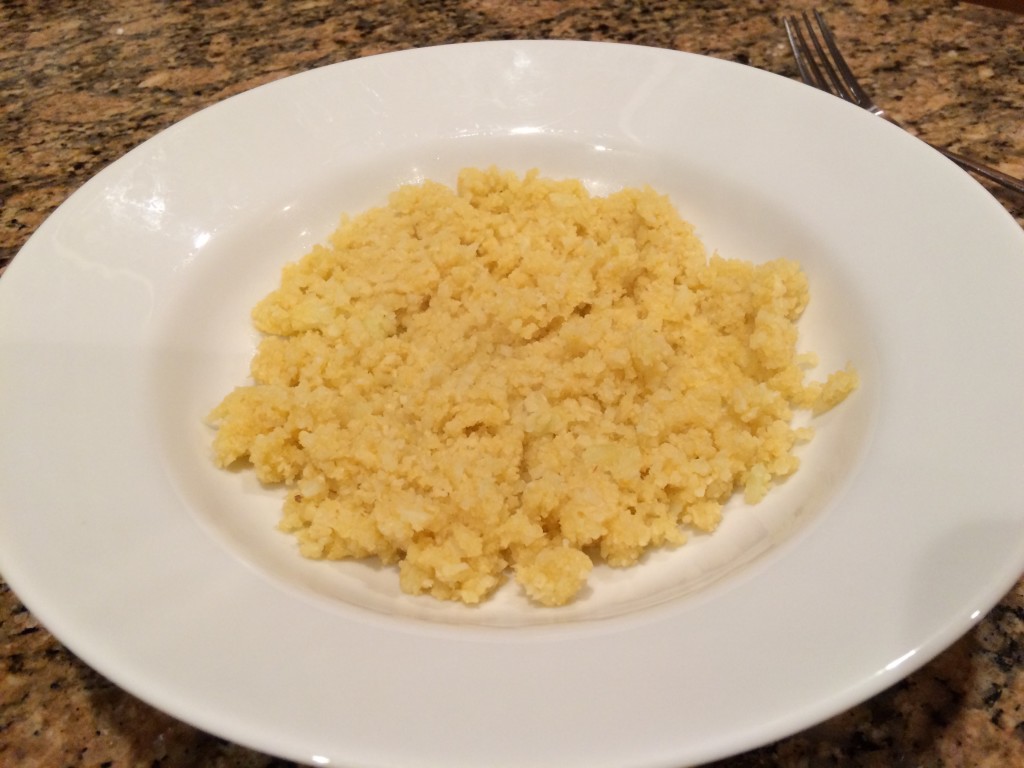 Easy Cauliflower Rice
2016-09-22 19:54:34
Ingredients
1 Head Cauliflower
1/4 – 1/2 Cup Vegetable Broth (Any broth is fine. Water will work too.)
Sea Salt
Instructions
Cut up Cauliflower and place florets in food processor.
Grind until the approximate size of rice.
Add cauliflower rice to a pan.
Cook over medium heat with 1/4 -1/2 Cup of liquid until tender, approximately 5-8 minutes.
Salt to taste.
The Weight of My Weight http://theweightofmyweight.com/
Now that I've figured out a way to make a quick and easy rice substitute, I'm excited to try it several different ways. Here is what I've made so far.
Cilantro Lime Rice
Add lime juice, chopped cilantro and salt to your rice. I cooked some Cod, seasoned it with Fish Taco Seasoning, served it over the Cilantro Lime Rice and topped with Avocado.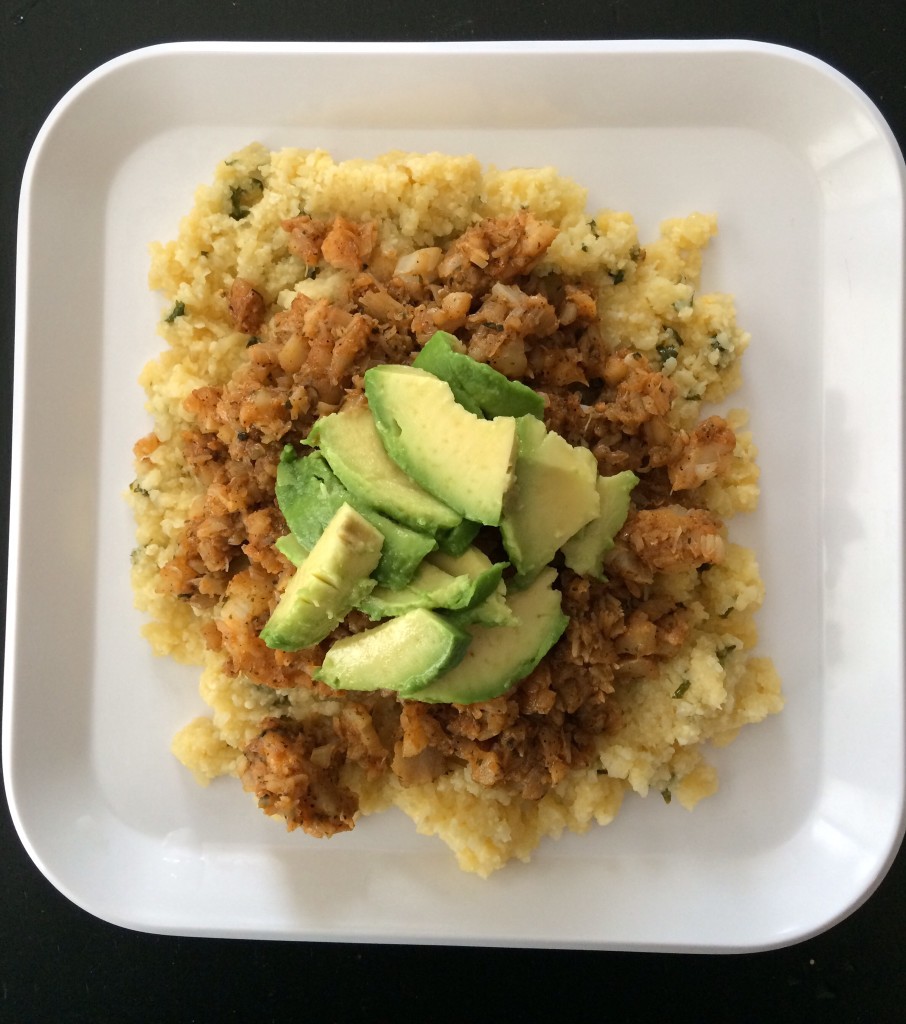 Fried Rice
In a skillet, sauté diced carrots (and any other vegetable of choice) in Olive Oil or cooking spray until vegetables are tender. Add cauliflower rice and stir. Make a hole in the middle of the rice and add one egg. Scramble, then combine with the rice and vegetable mixture. (You can also scramble your egg in a different pan, then add it to your rice mixture. Your call.) Add Soy Sauce or Coconut Amino's (Whole30 approved Soy Sauce replacement) to taste. Top with diced green onion. (I made a Chicken and Broccoli stir fry and mixed it with my fried rice.)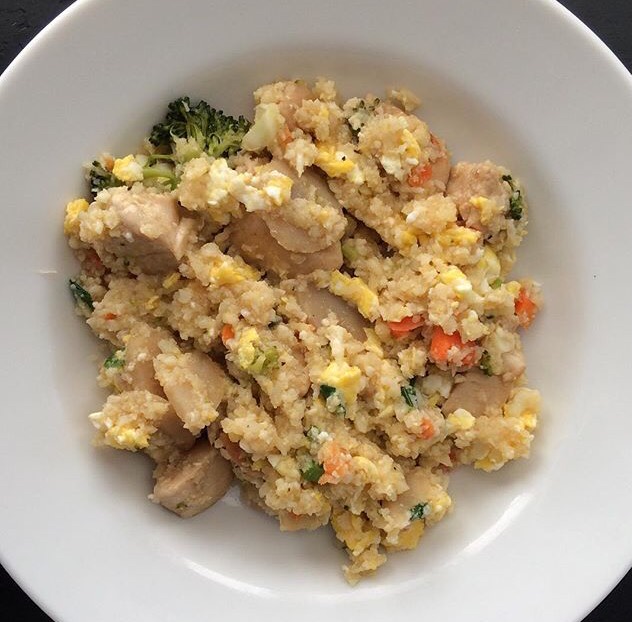 "love the life you live, live the life you love"