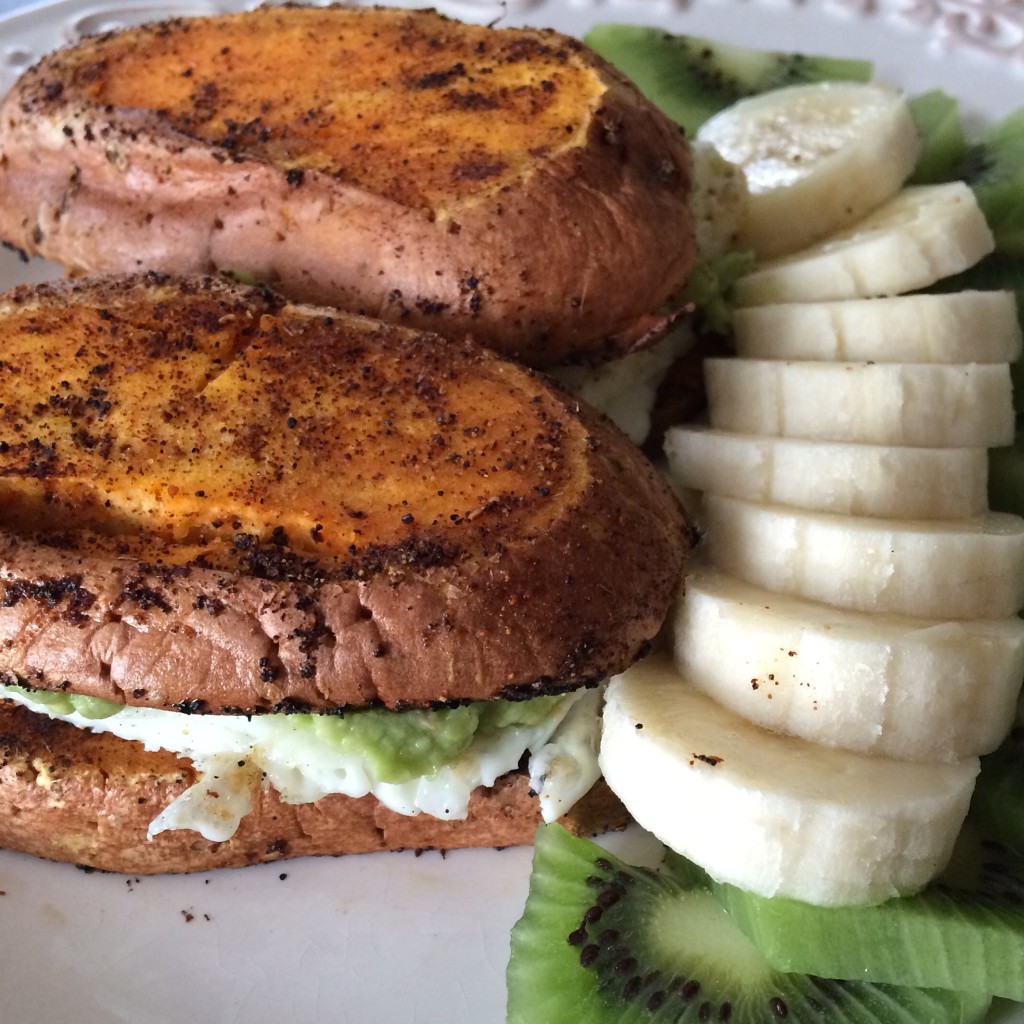 I've been eating these Sweet Potato Buns for a few months now. They are so easy, they didn't really seem worthy of their own post. I've now decided that because they are so easy, and that because I eat them so often, and because they are so good, that they do deserve their own post.
Sweet Potato Buns
2016-09-22 19:06:31
Ingredients
! Medium Sweet Potato
Chili Powder
Cumin
Cooking Spray or Cooking Oil
Instructions
Wash and pat dry the sweet potato.
Poke it several times with a fork.
Cook potato for about 2 minutes in the microwave, flip it and cook another 2 minutes.
(You could also bake your potato in the oven.)
You should be able to gently slide a fork into the potato.
You may need an additional minute depending on the size of you potato, but don't over cook.
A mushy potato won't work well.
Slice your cooked potato into 1/4″ slices, season with Cumin and Chili Powder on each side and cook in a skillet with cooking spray or cooking oil until just a tad crispy!
Notes
You will need to weigh your Potato Buns to determine the SmartPoints Value.
The Weight of My Weight http://theweightofmyweight.com/
Use as a Bun for an Egg and Avocado Sandwich.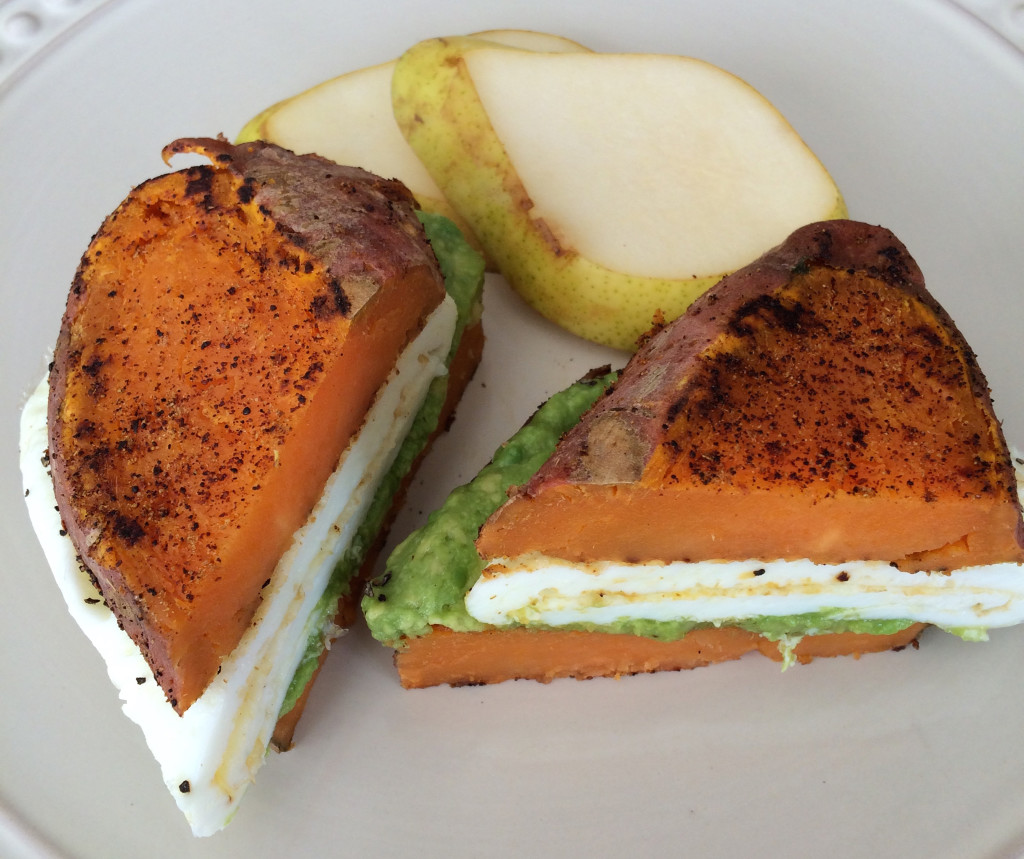 I had mixed some cooked Chicken with Taco Seasoning and Greek Yogurt. This was really good!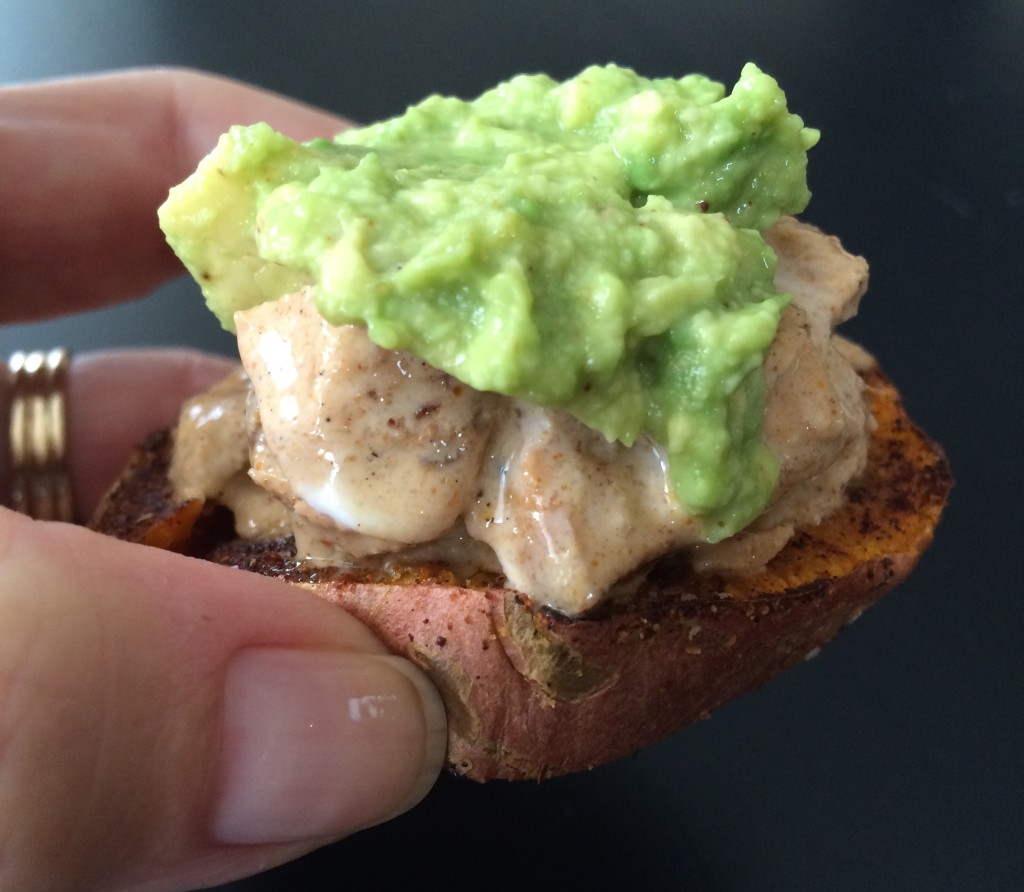 Use them like Potato Skins and top with Smashed Avocado, Scrambled Eggs and Bacon Crumbles.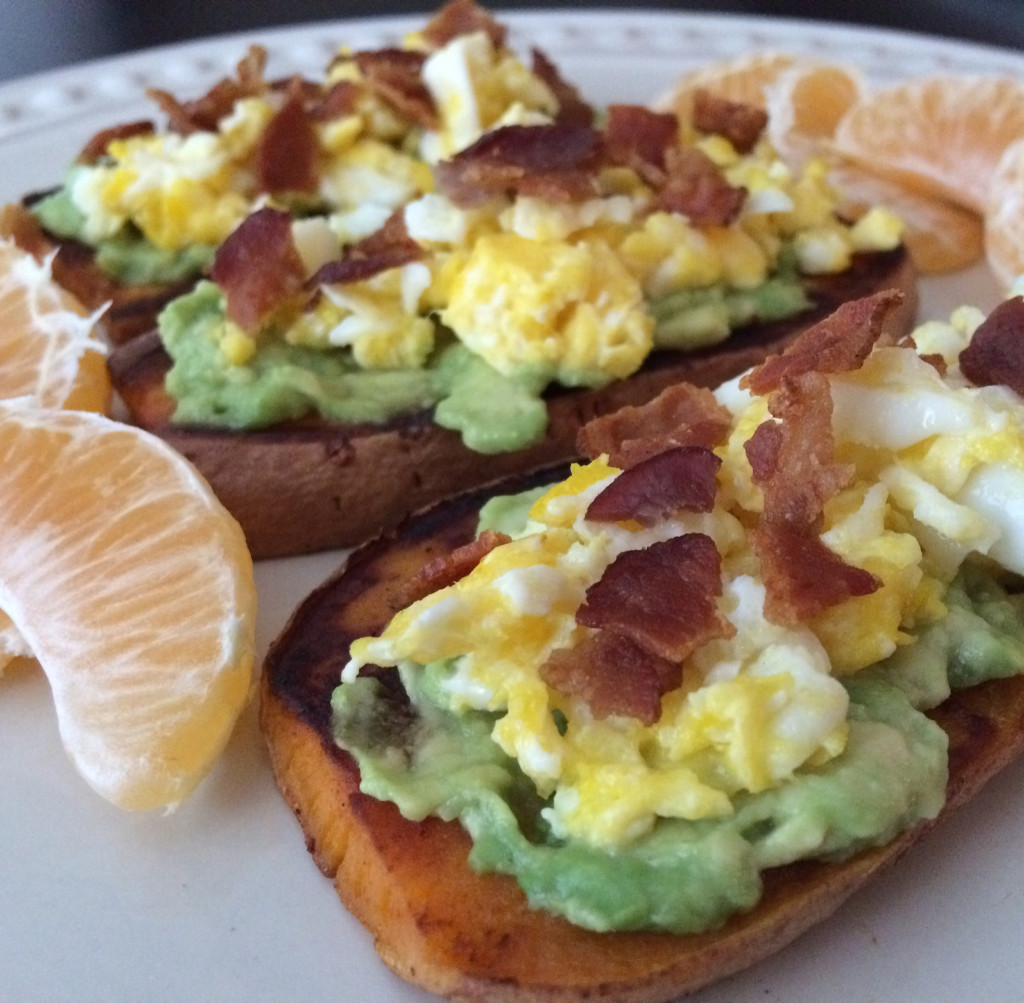 Just top it with some Smashed Avocado!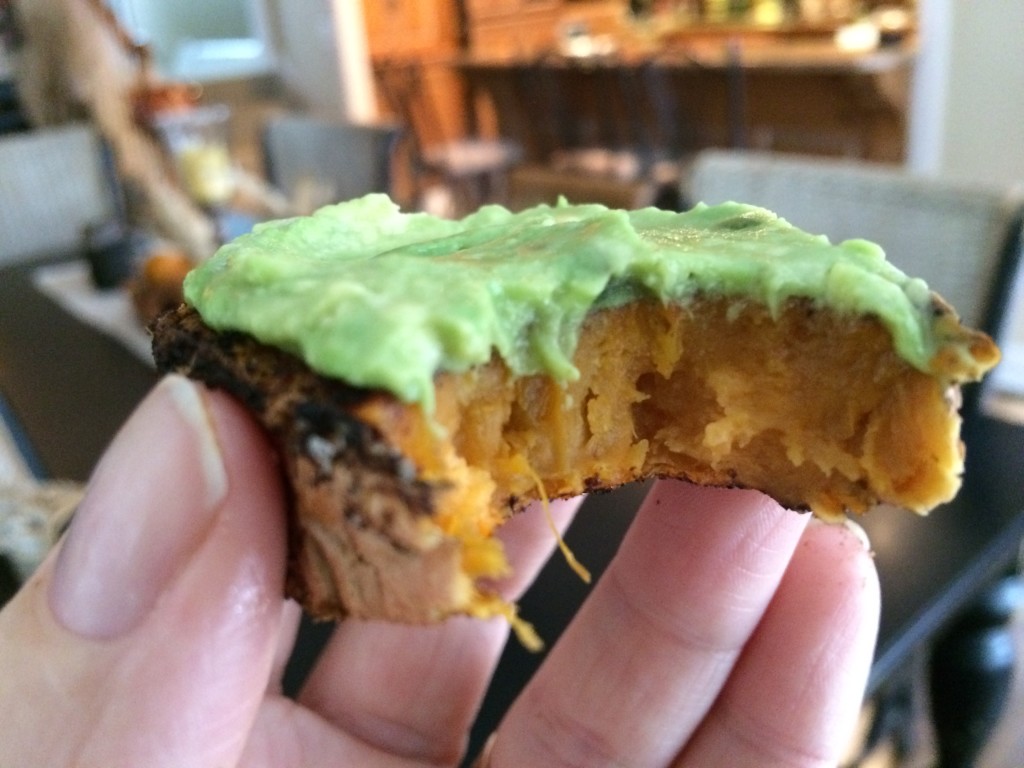 Make Turkey Burger Sliders!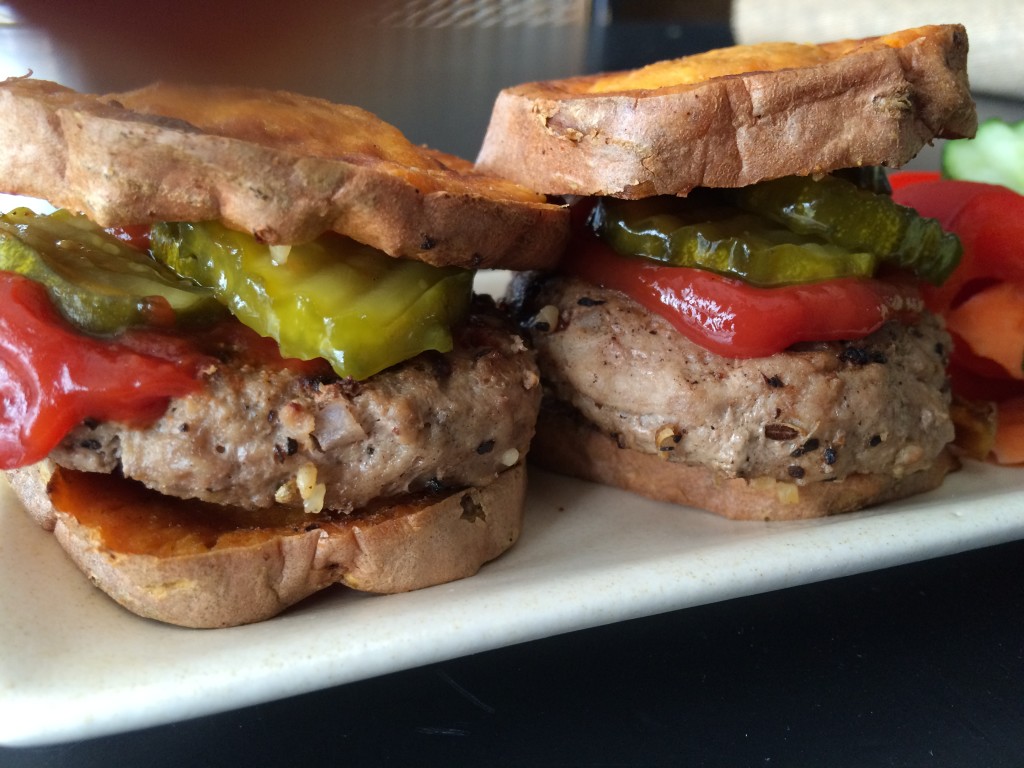 This Sweet Potato was super narrow, so I topped these Sweet Potato Buns with Hard Boiled Egg Slices, Guac and a few Crumbles of Bacon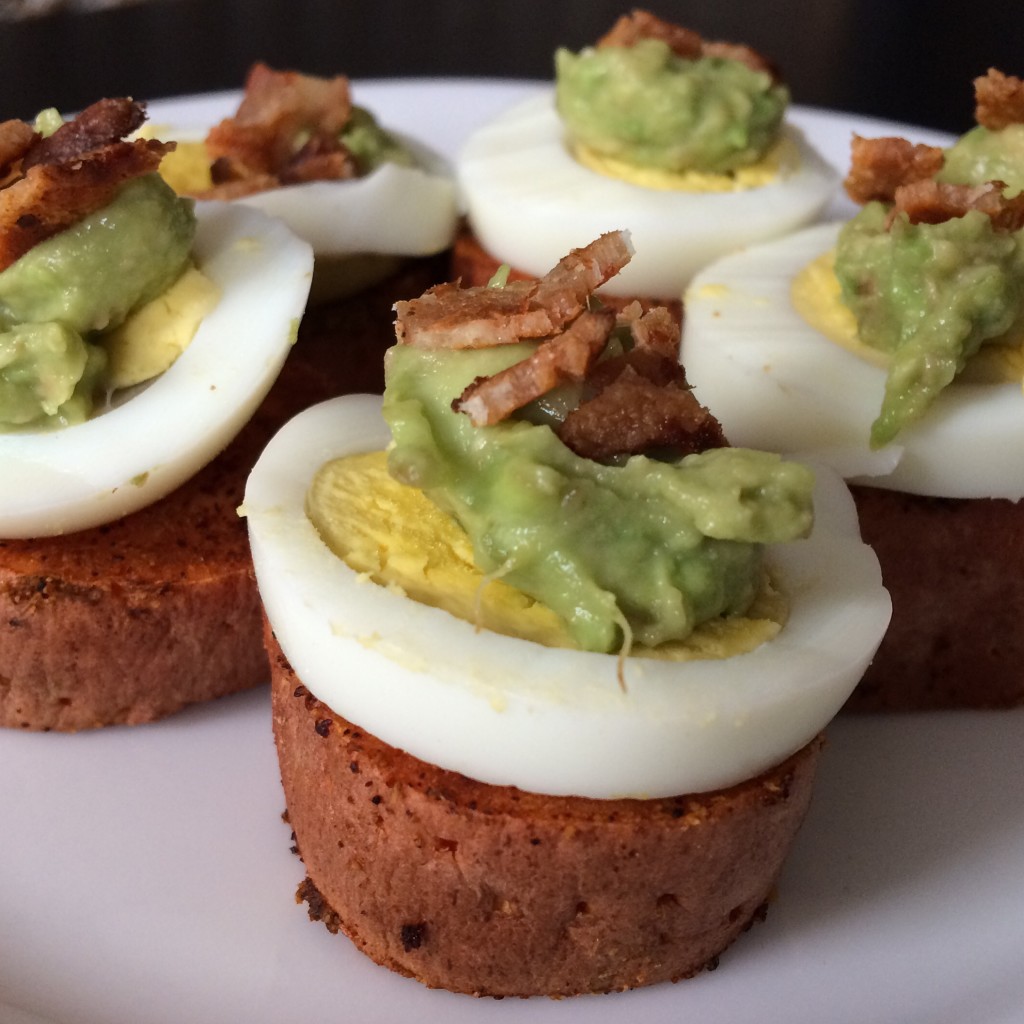 I think Eggs and Smashed Avocado and Bacon are my favorite.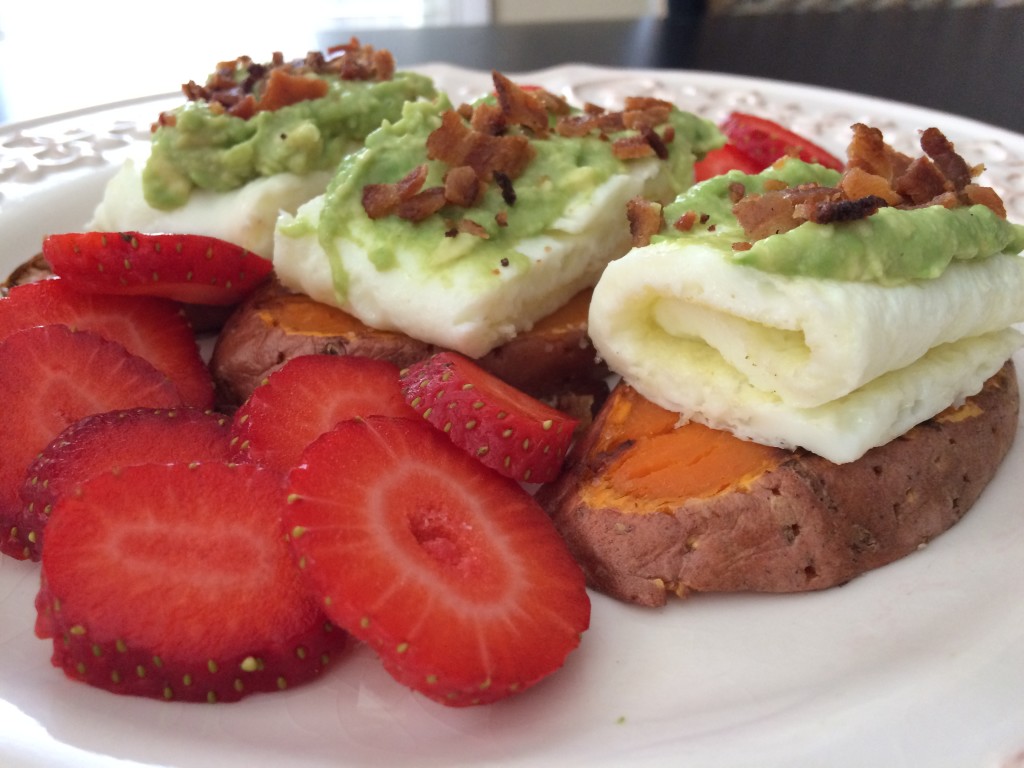 However you decide to eat your Sweet Potato Buns, I hope you enjoy them as much as I do!
"love the life you live, live the life you love"